Booklet
Two types of Data you'll get from UX Research (Part 4 of 4)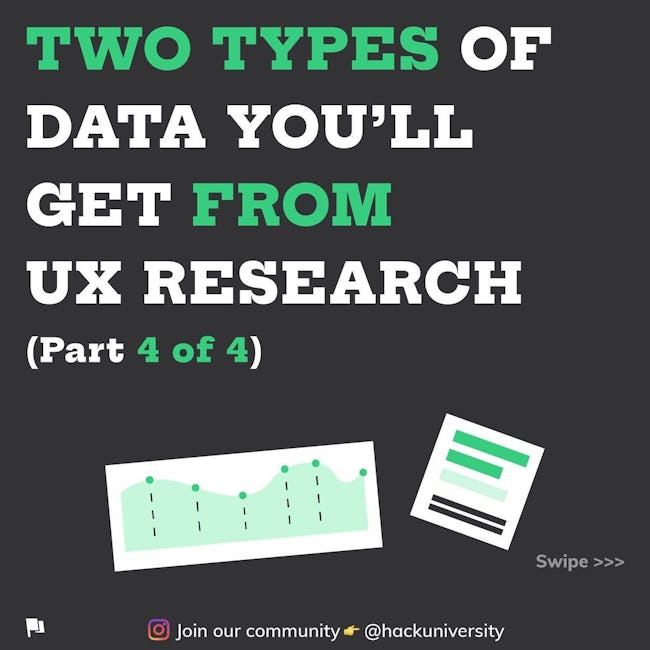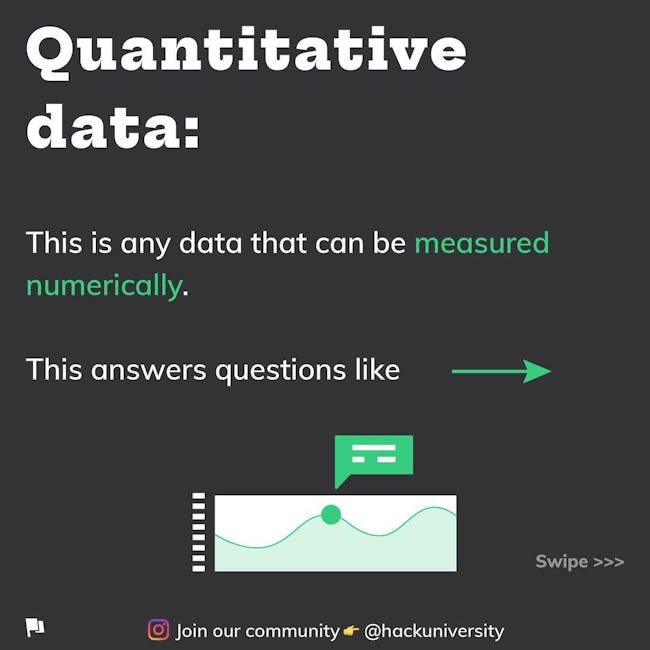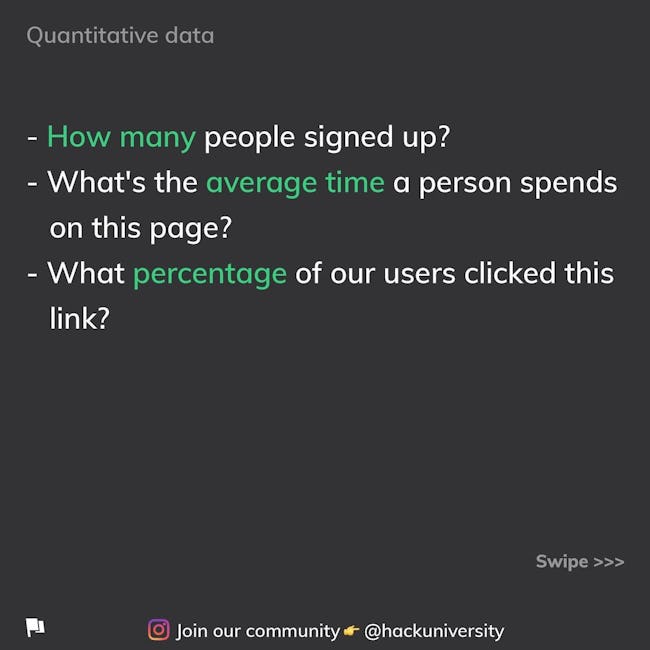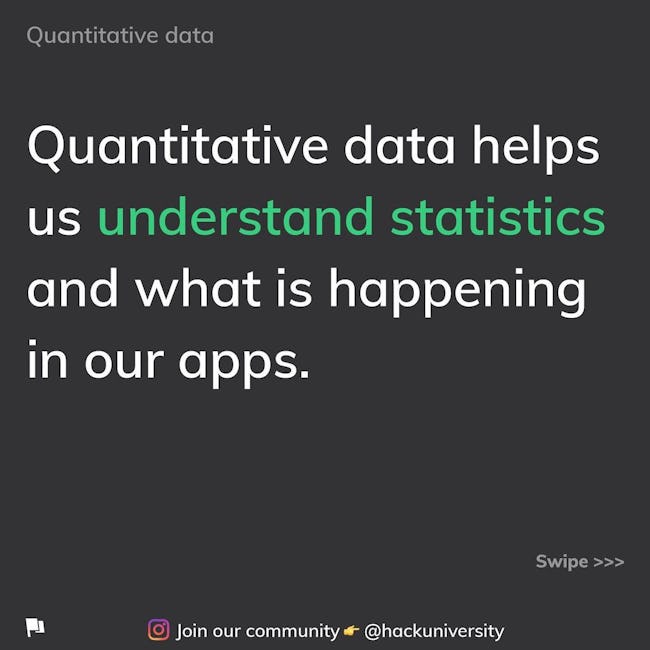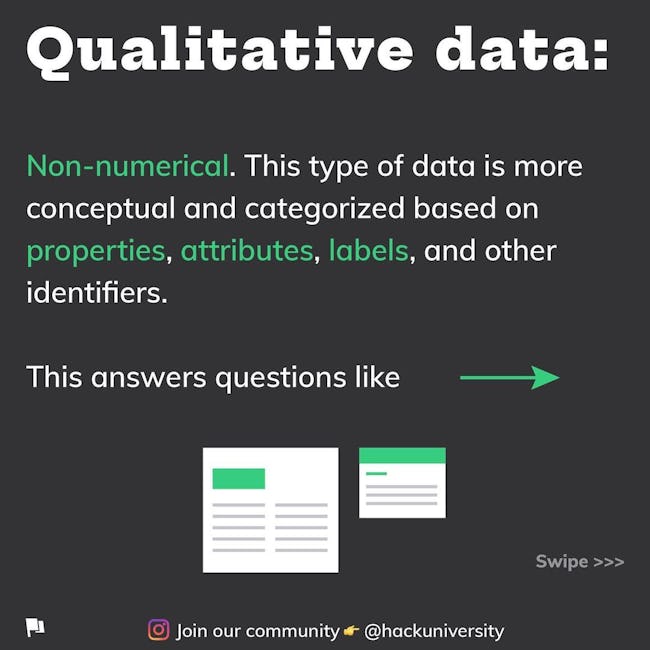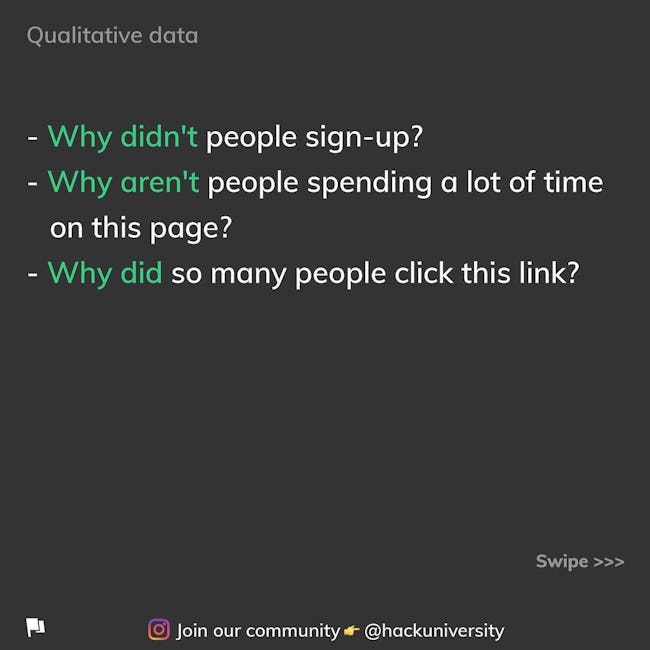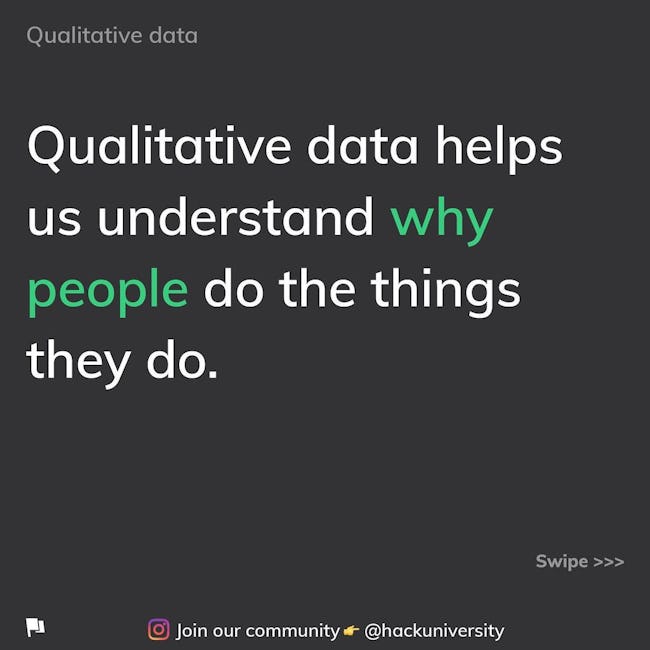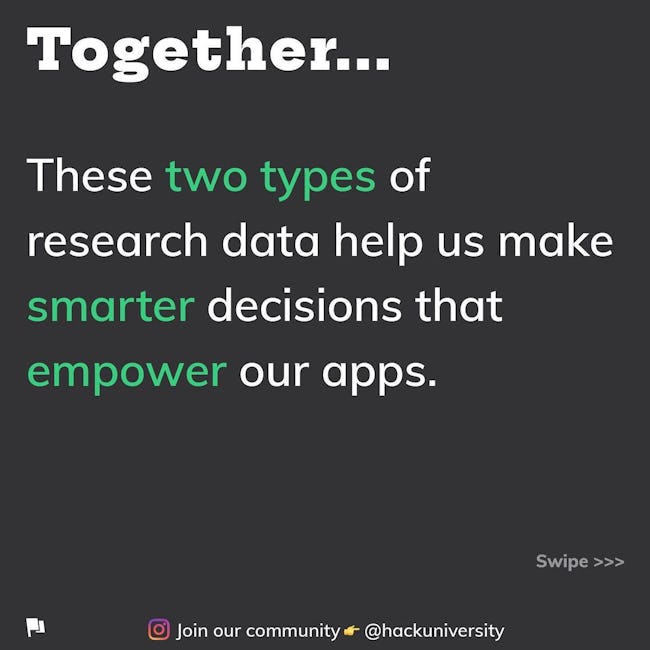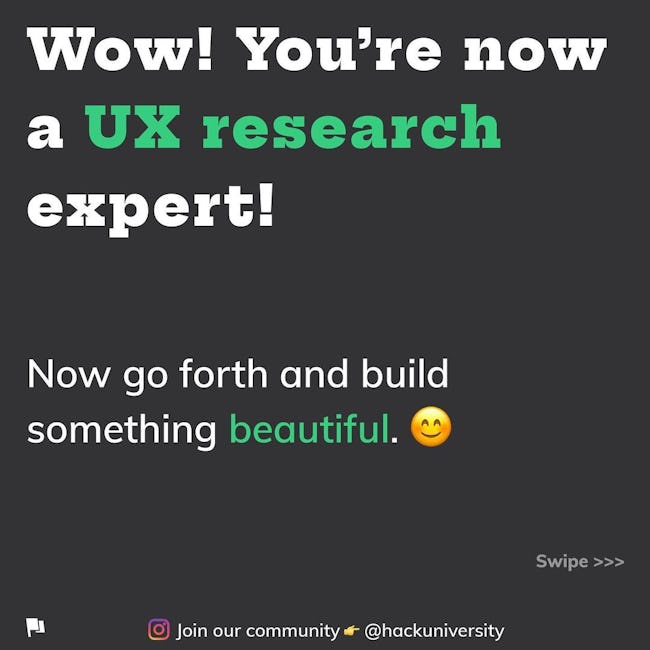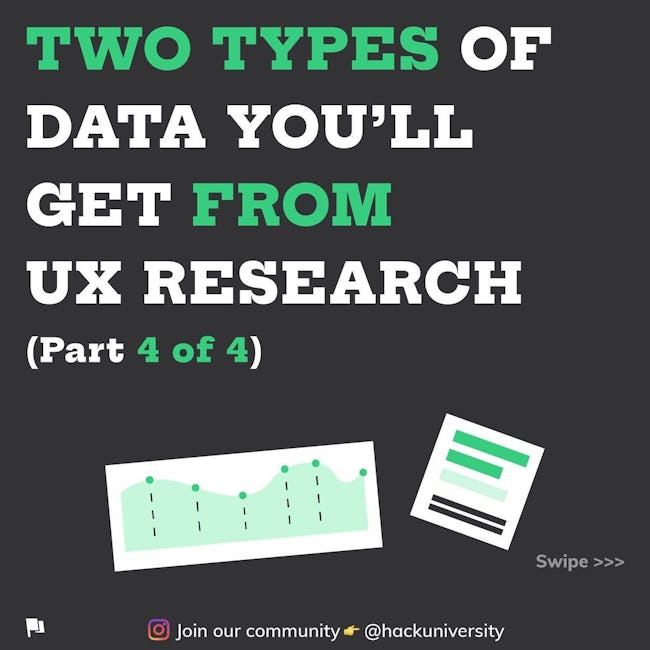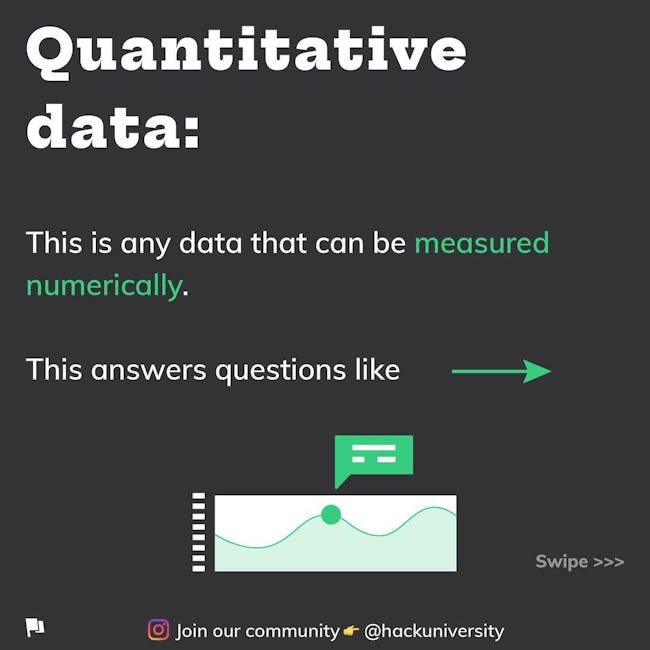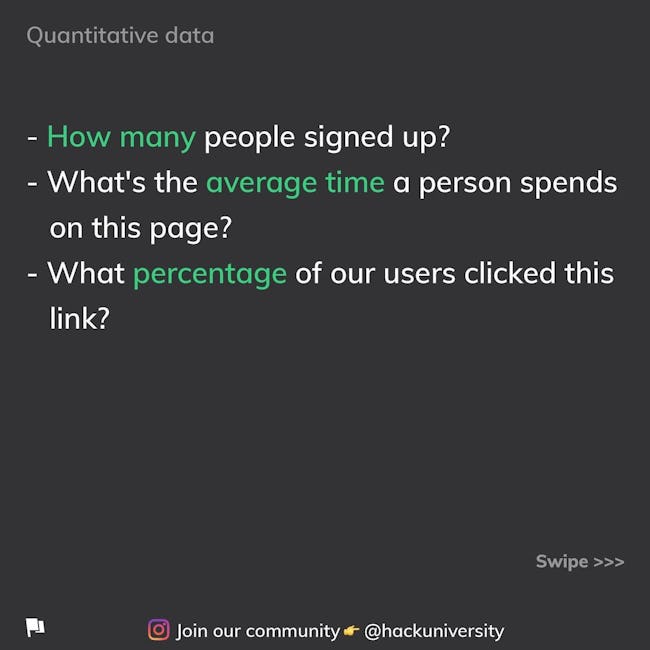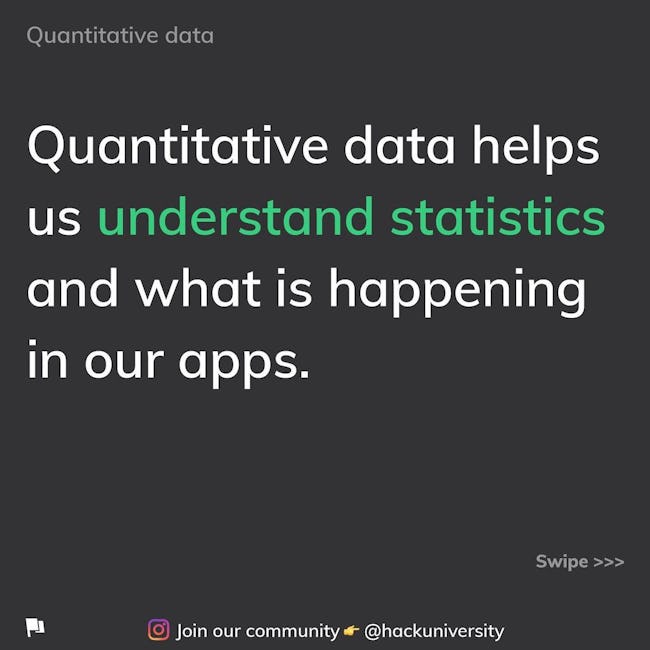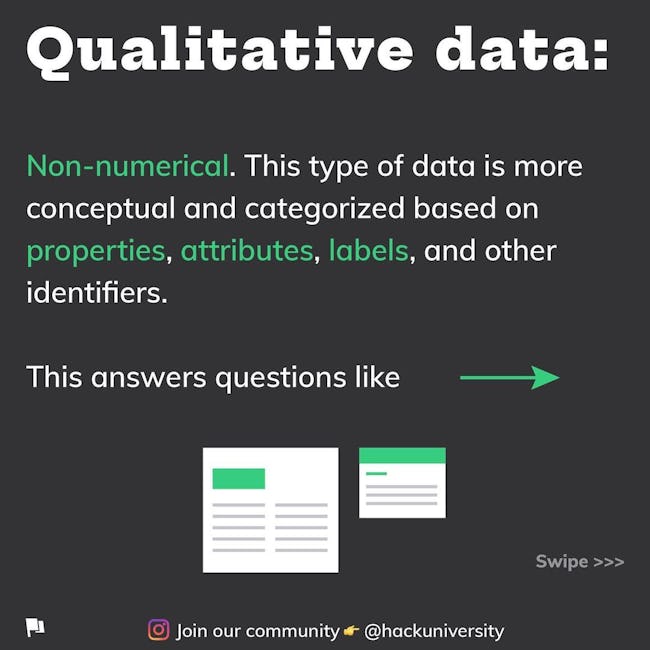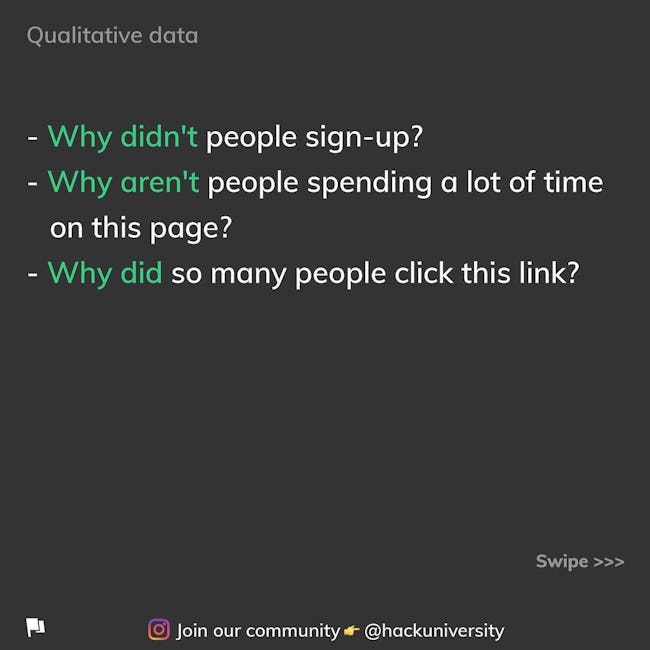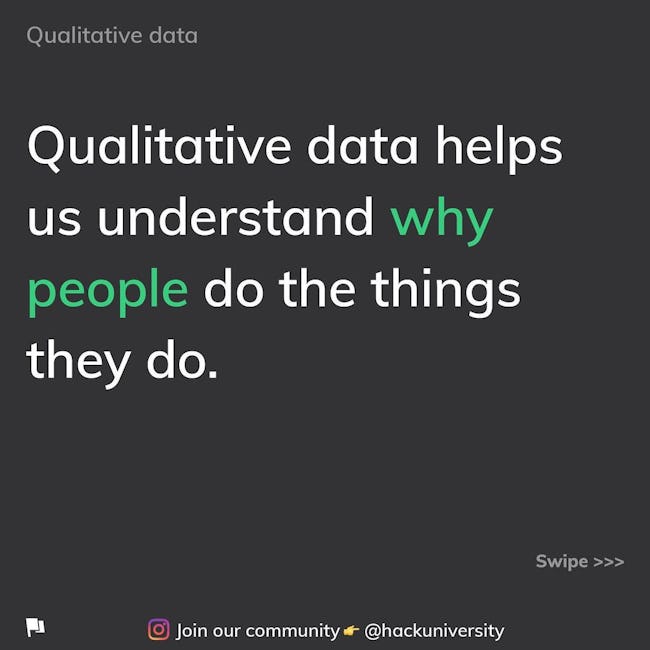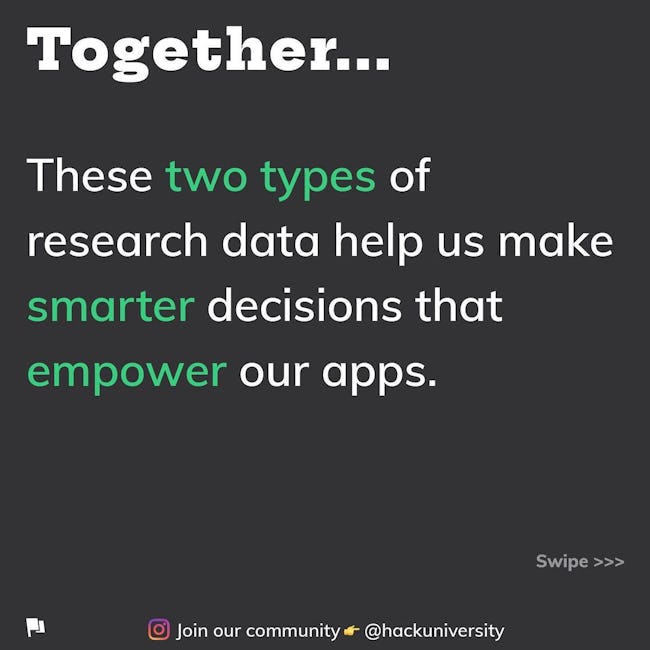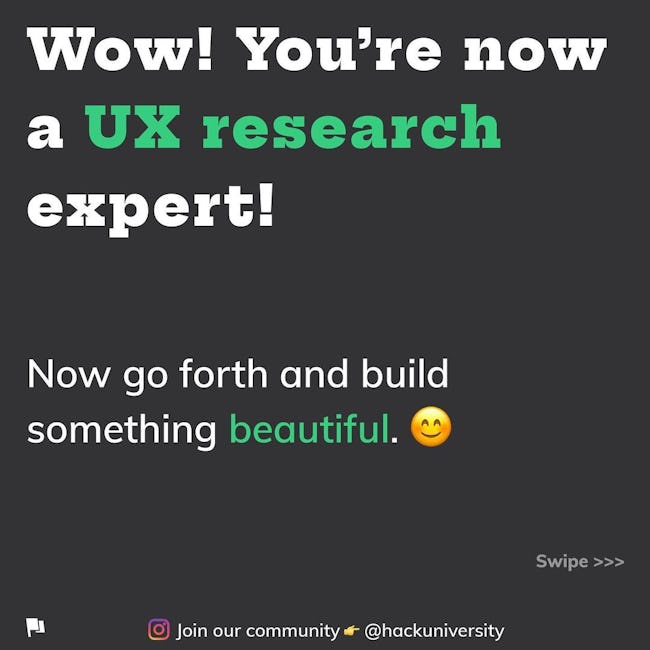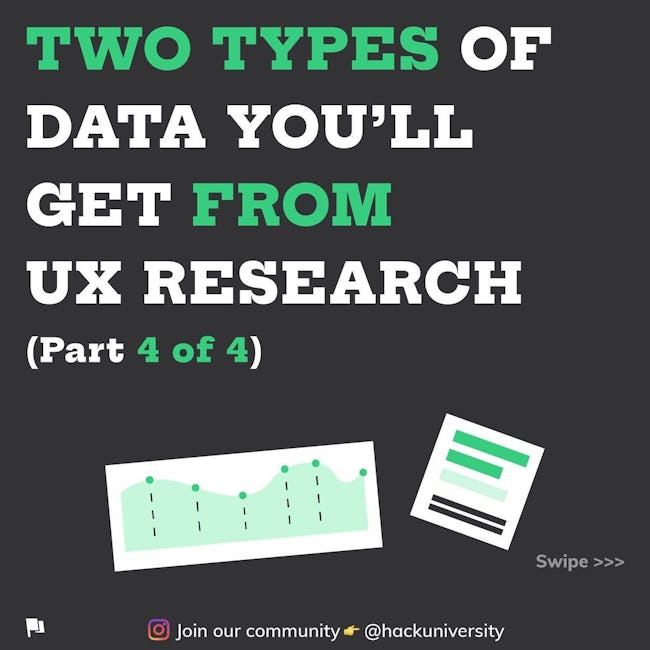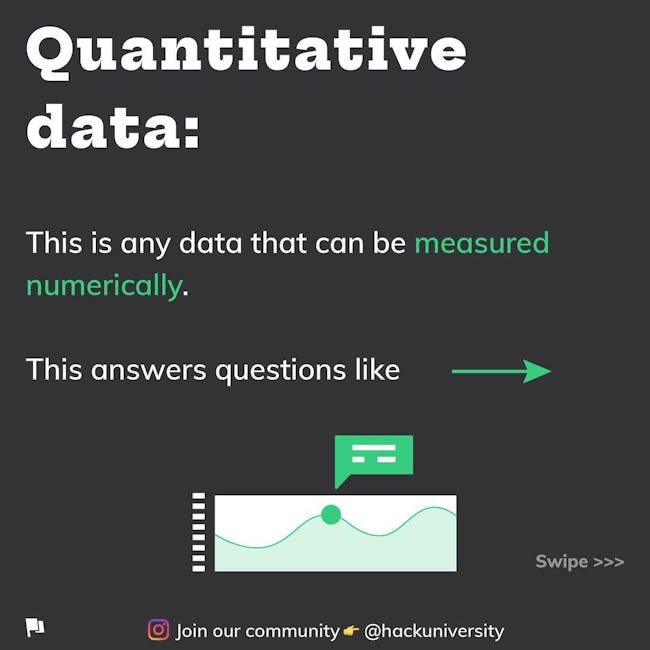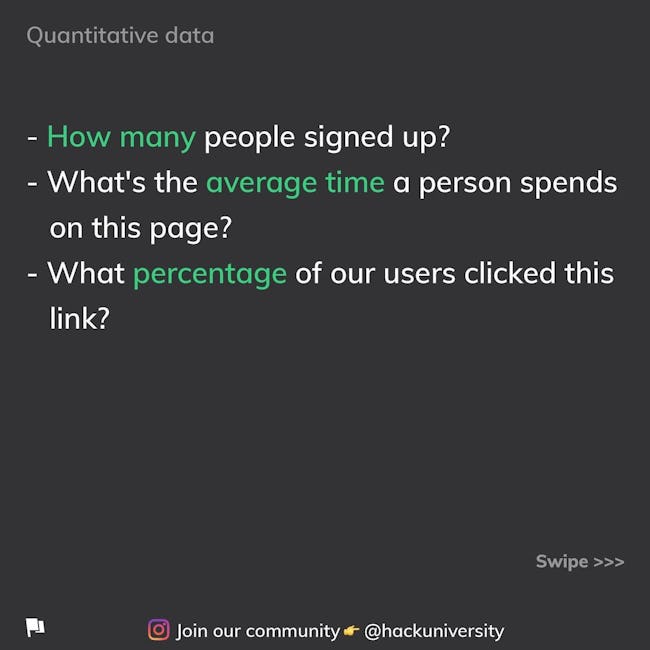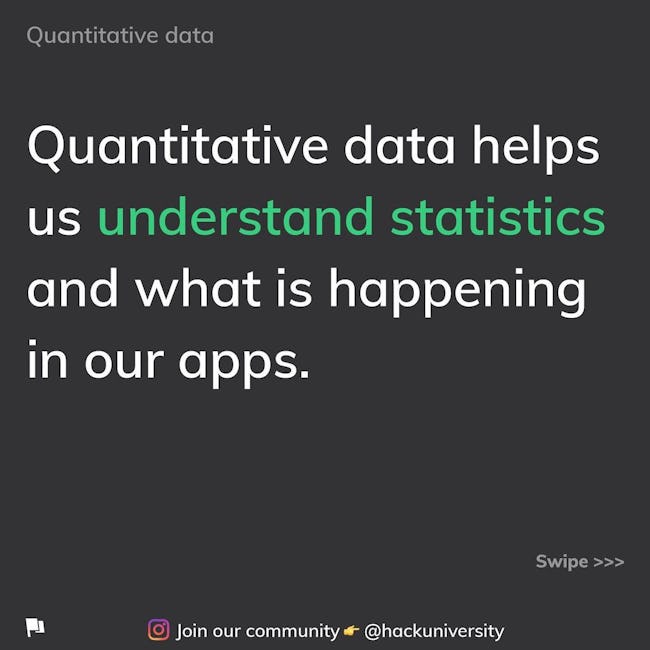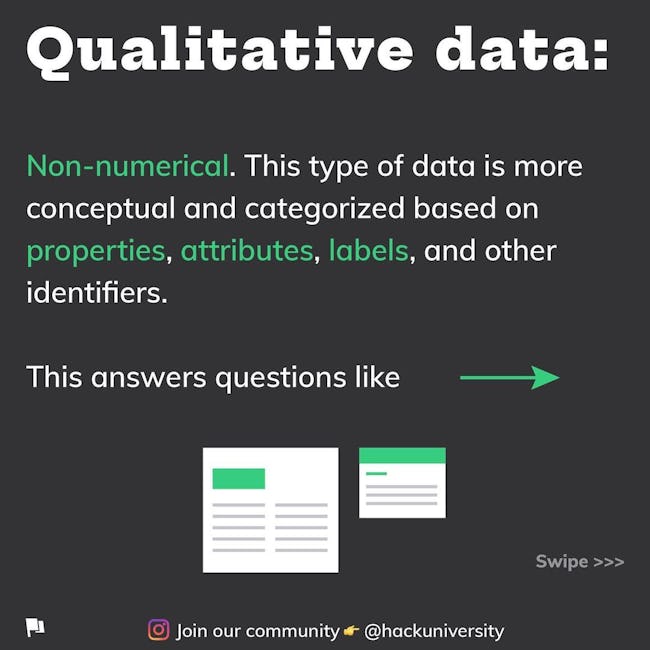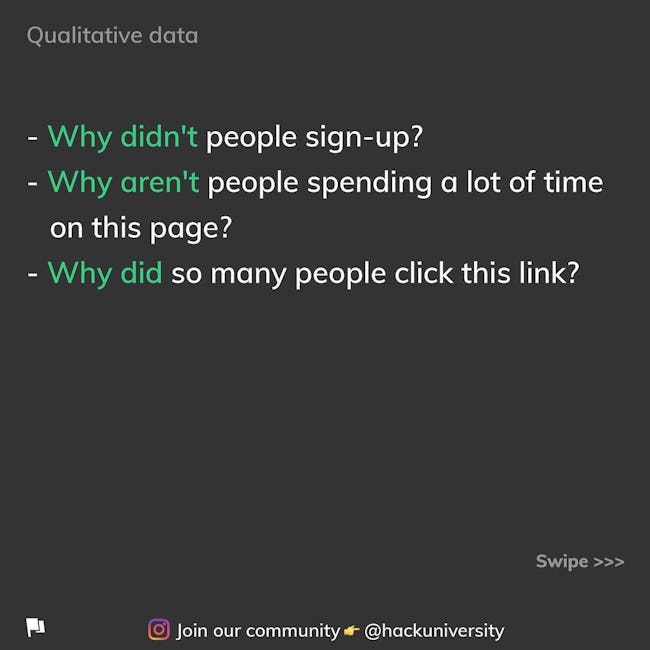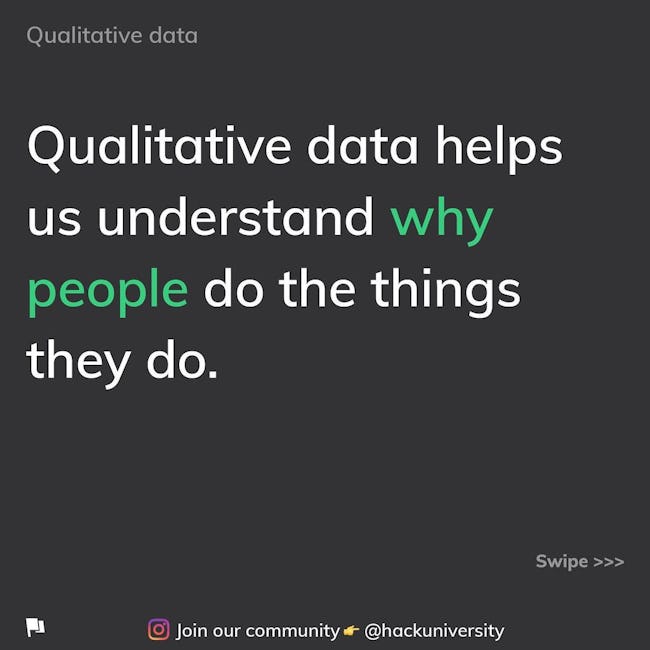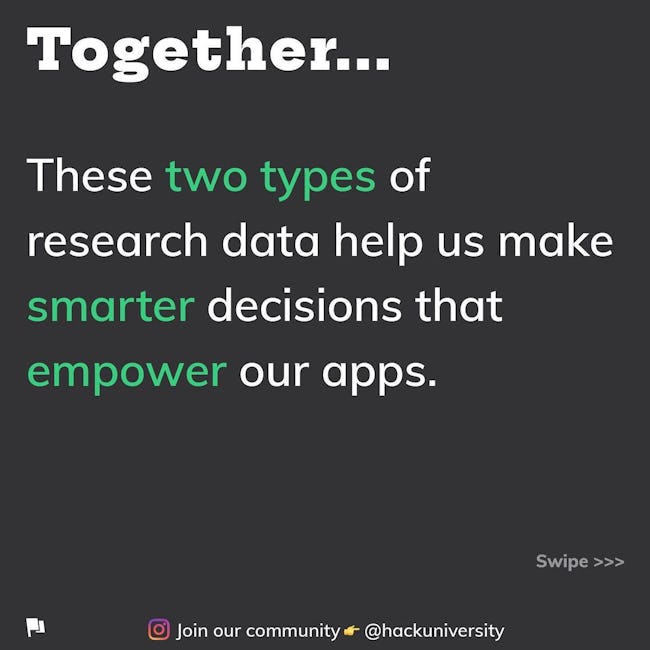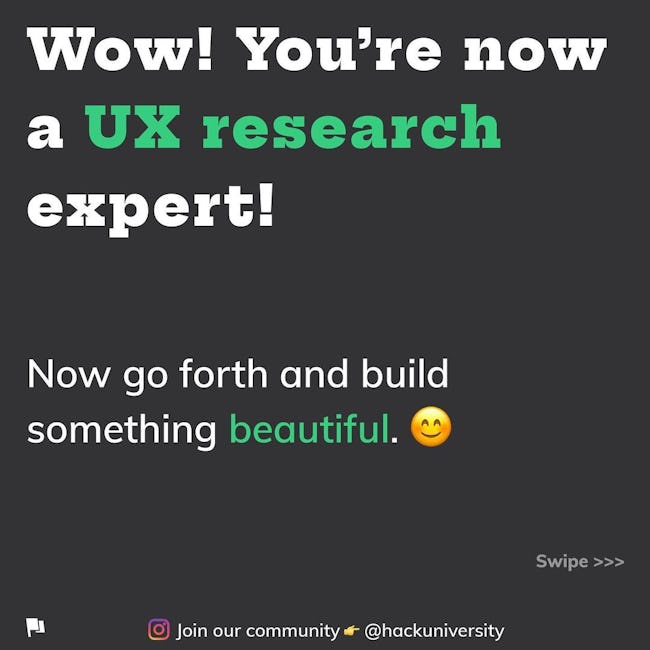 TWO TYPES OF DATA YOU'LL GET FROM UX RESEARCH (PART 4 OF 4)
QUANTITATIVE DATA:
This is any data that can be measured numerically.
Quantitative Data helps us understand statistics and what is happening in our apps.
QUALITATIVE DATA:
Non-numerical, this type of data is more conceptual and categorized based on properties, attributes, labels, and other identifiers.
Qualitative Data helps us understand why people do thins they do.
TOGETHER...
These two types of research data help us make smarter decisions that empower our apps.
More booklets by Hack University
More IT & Software booklets
Your recently viewed booklets
See all booklets