Booklet
Turn Your Brand Into a Money Making Machines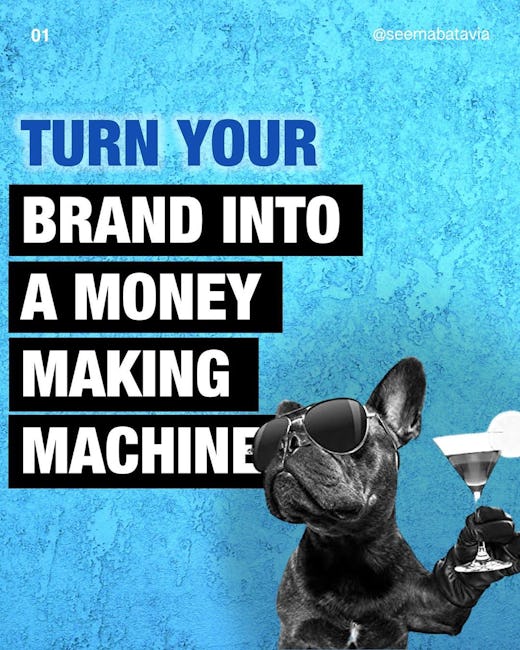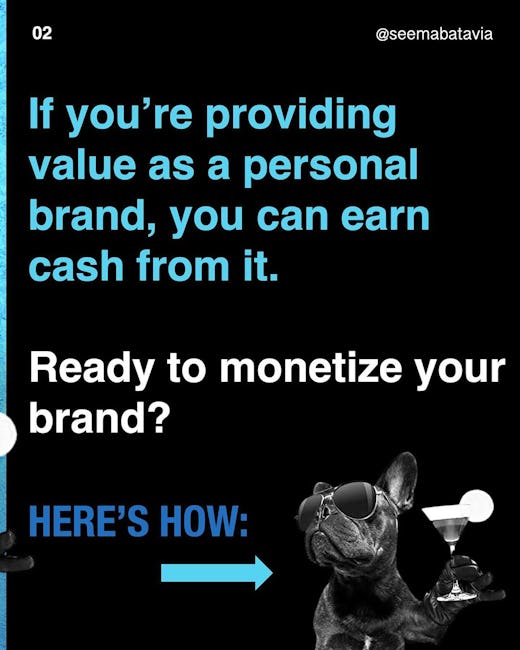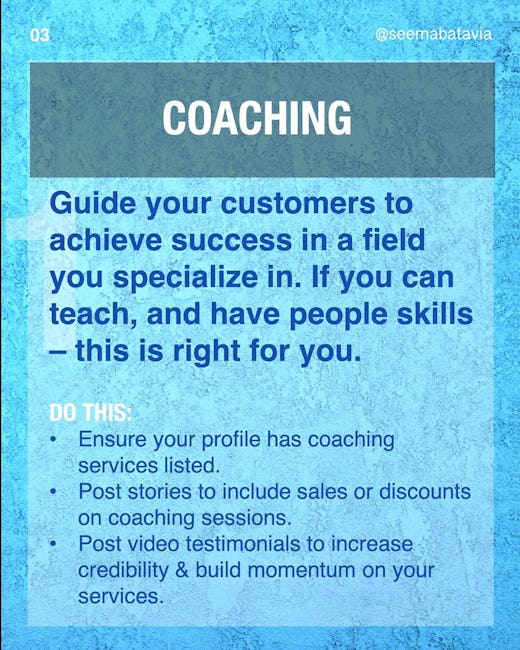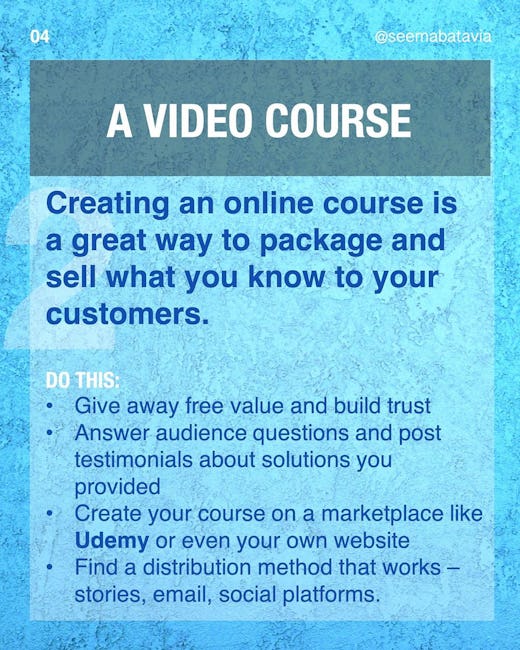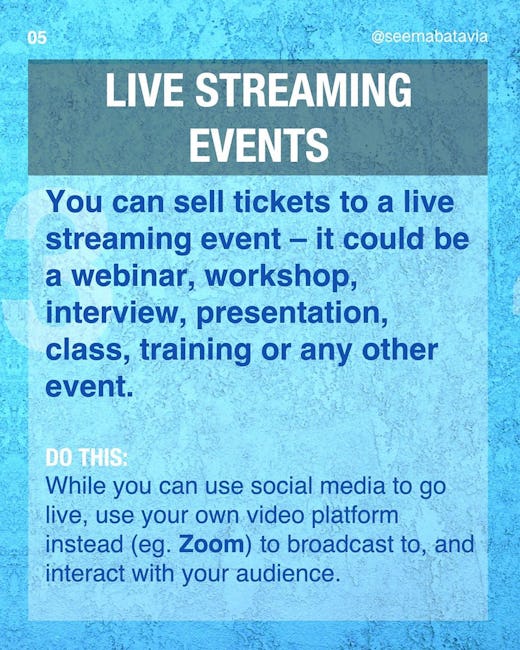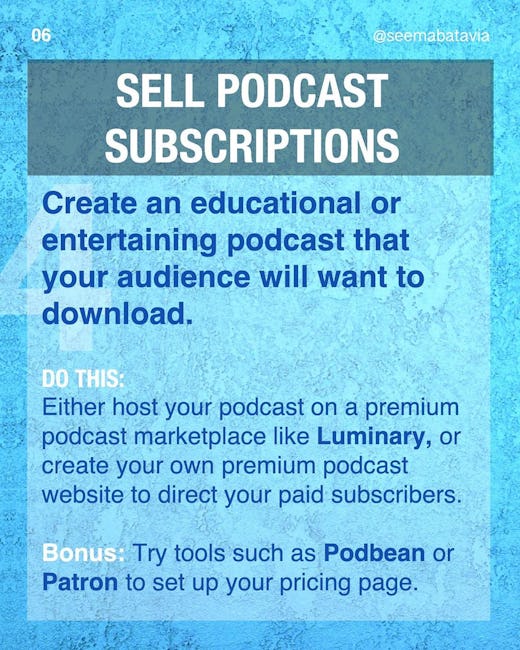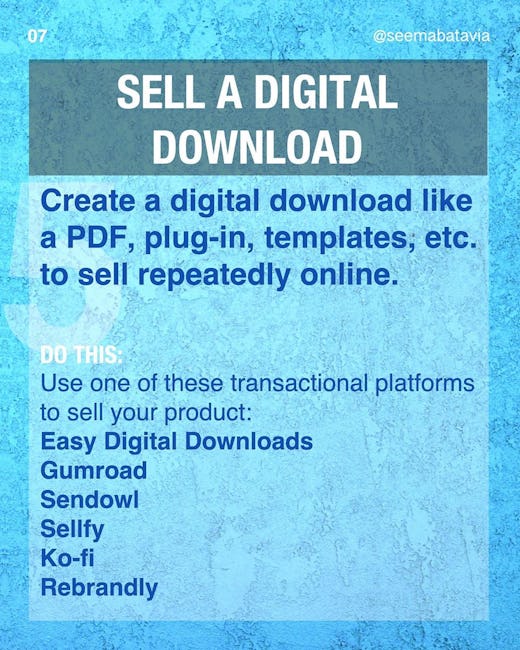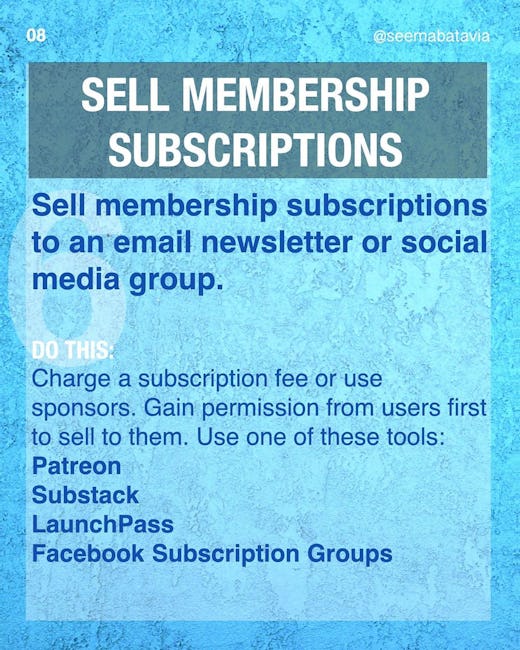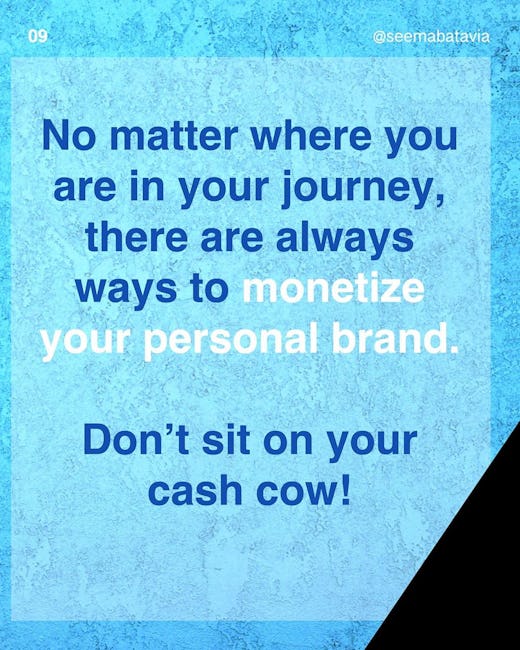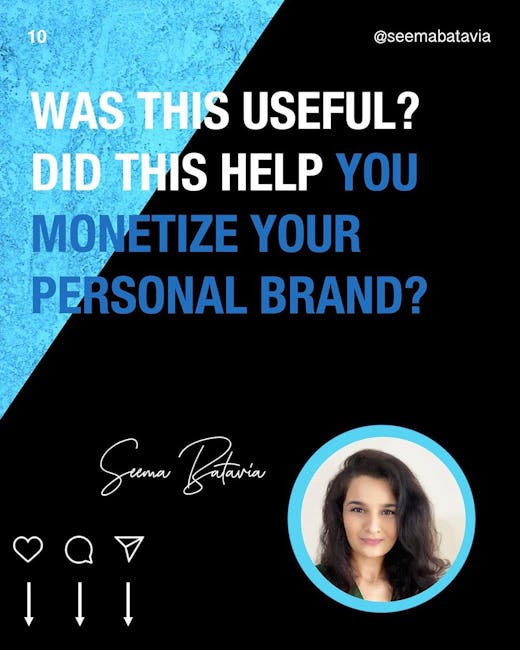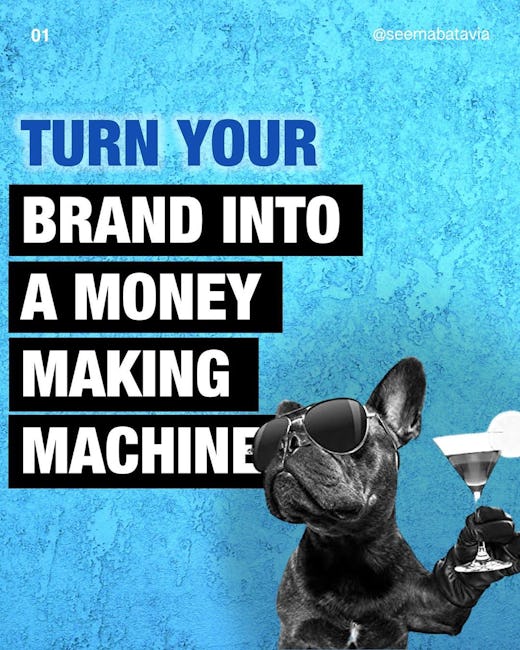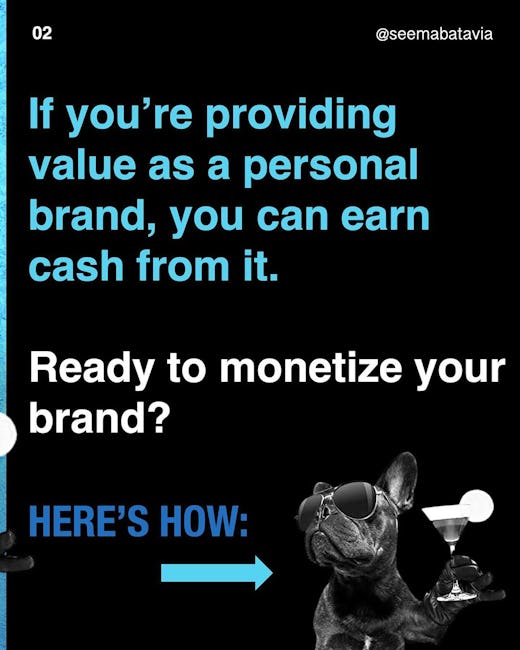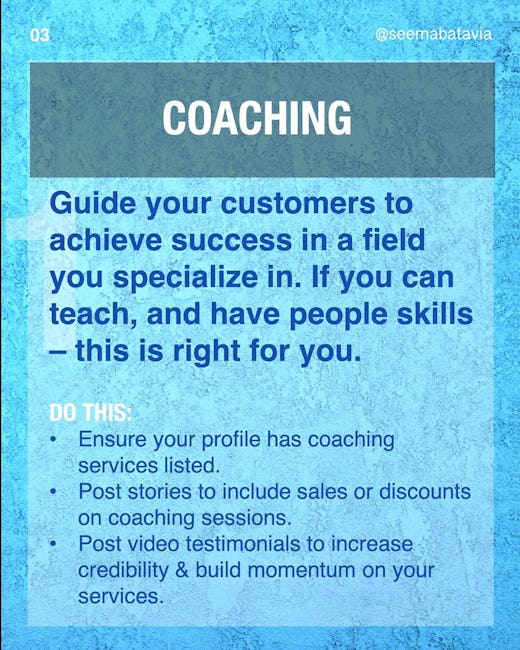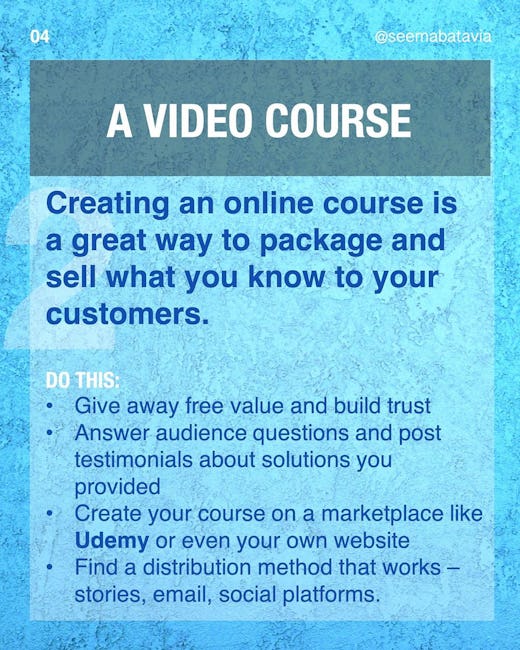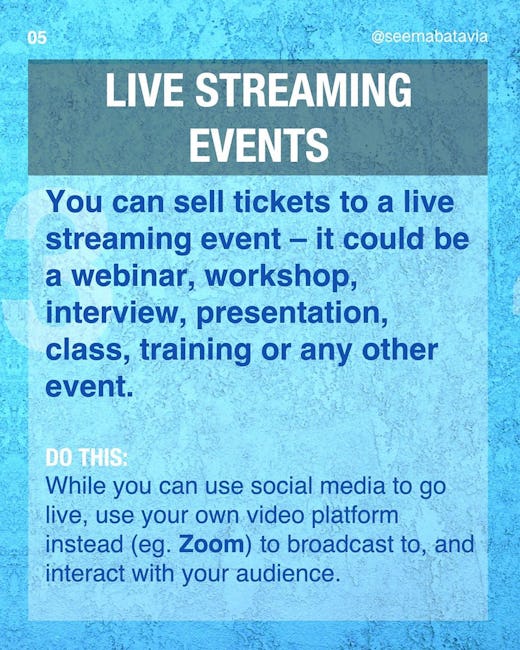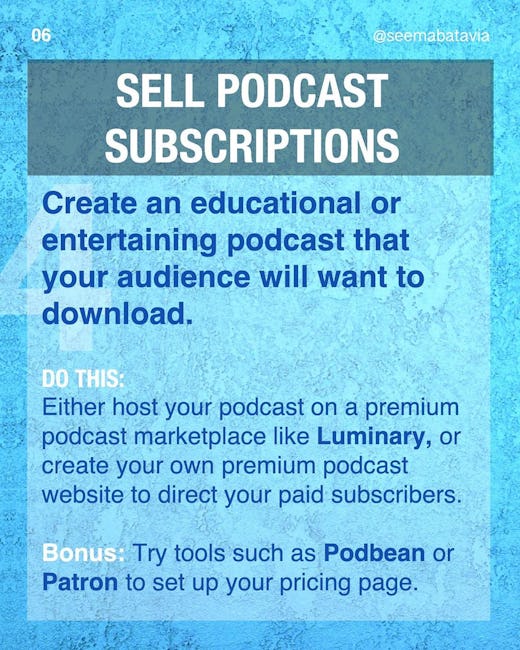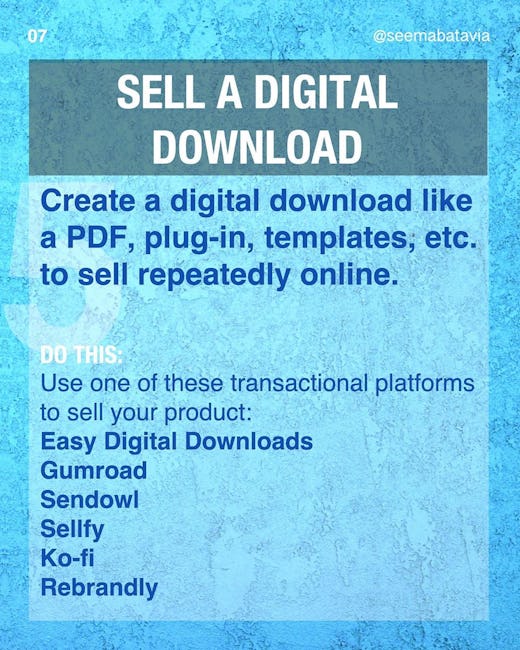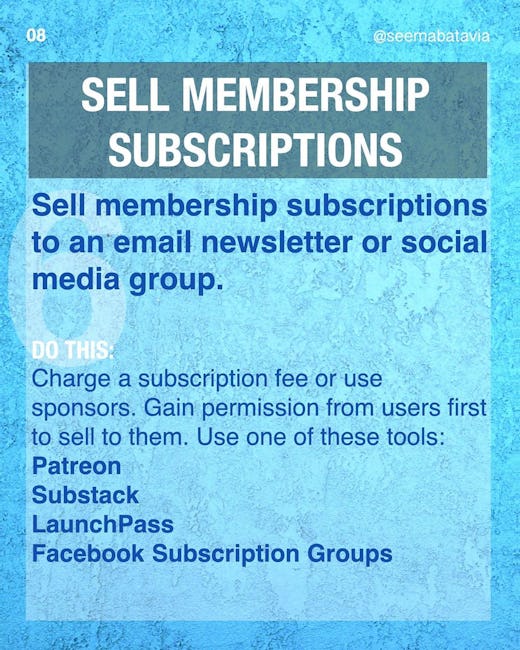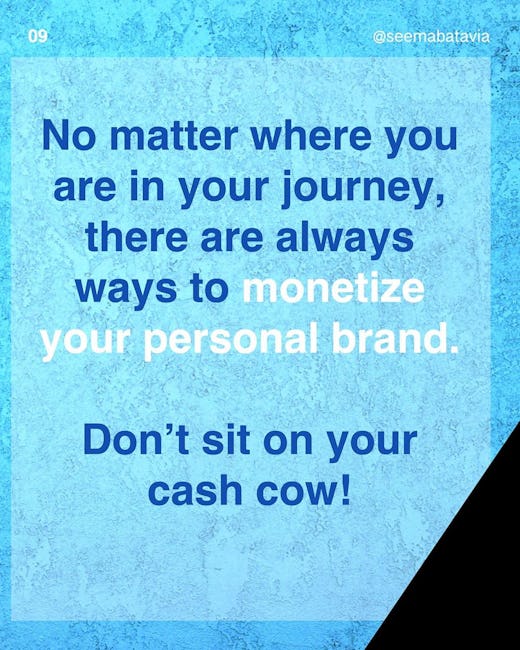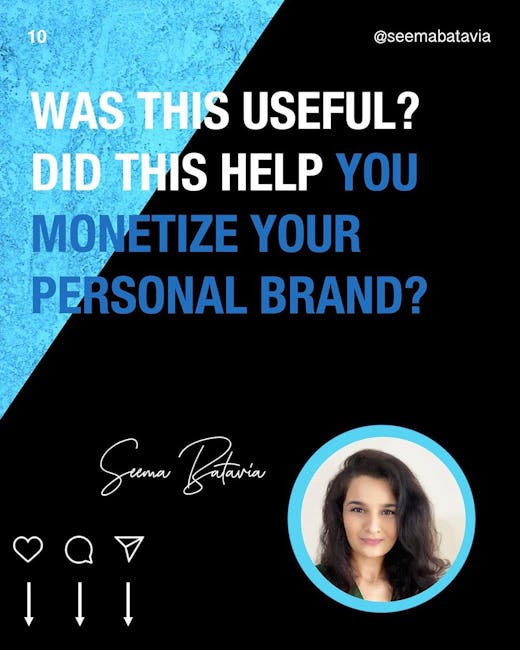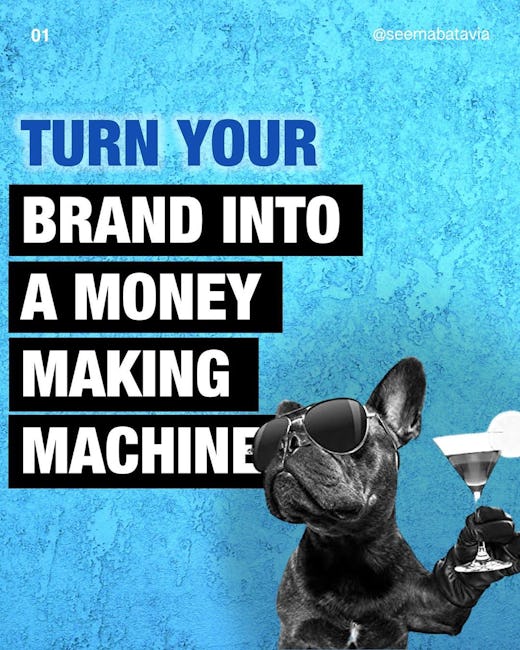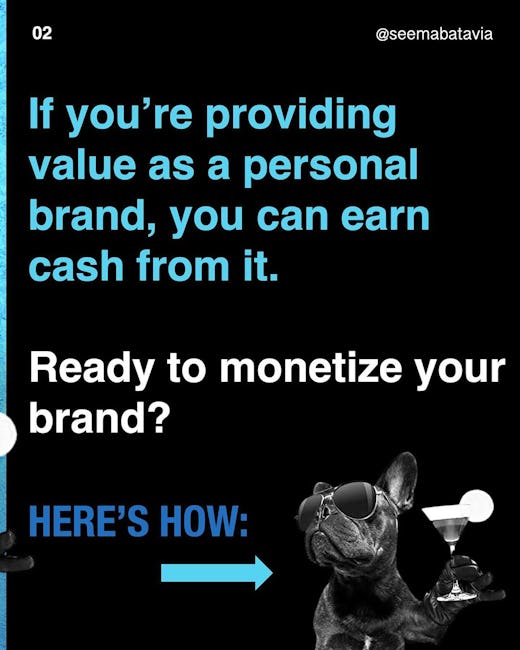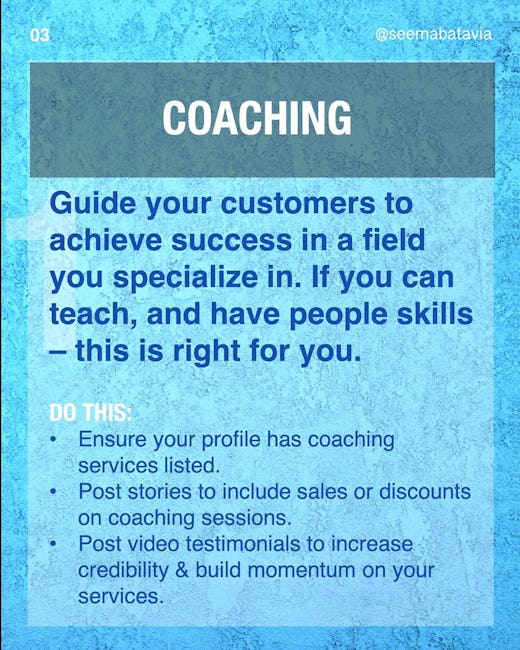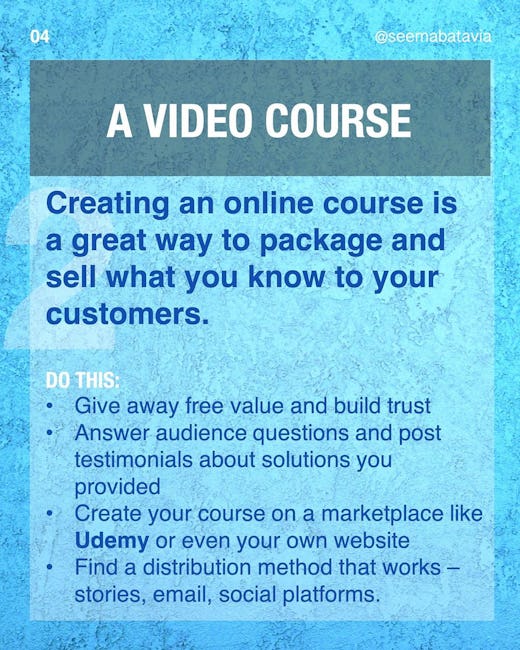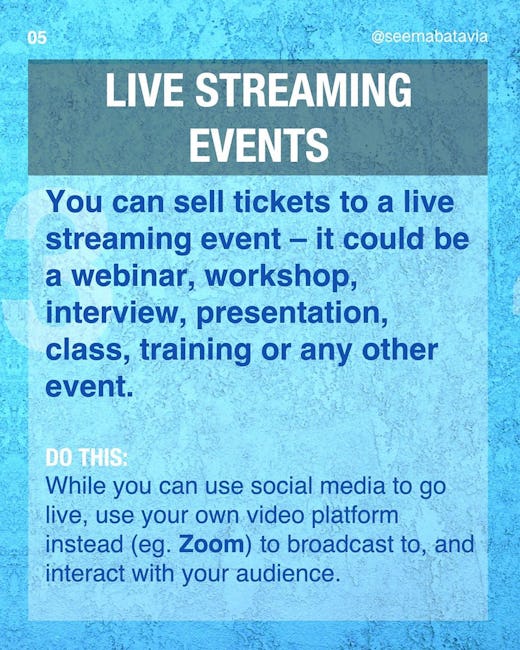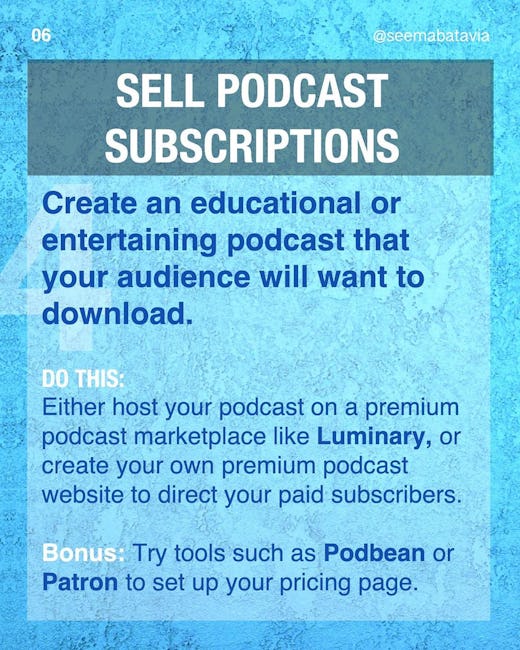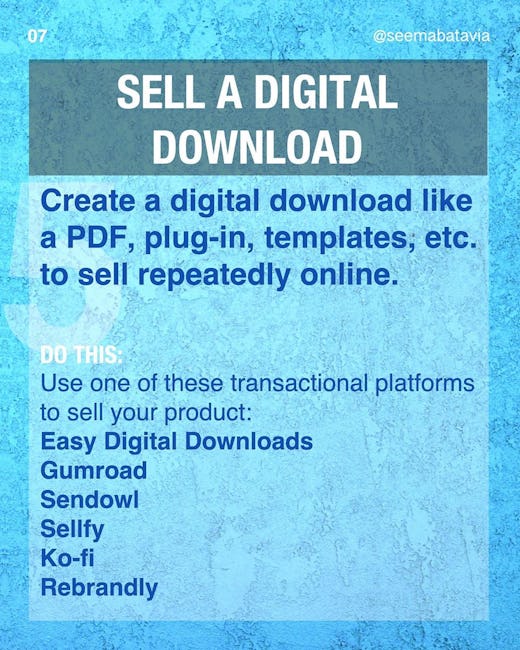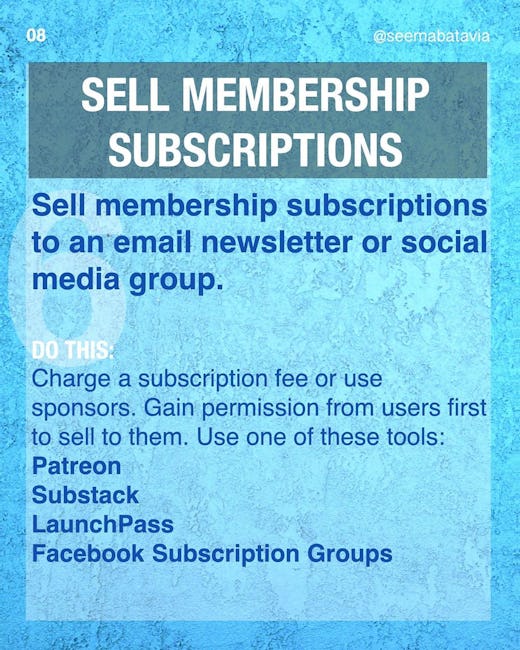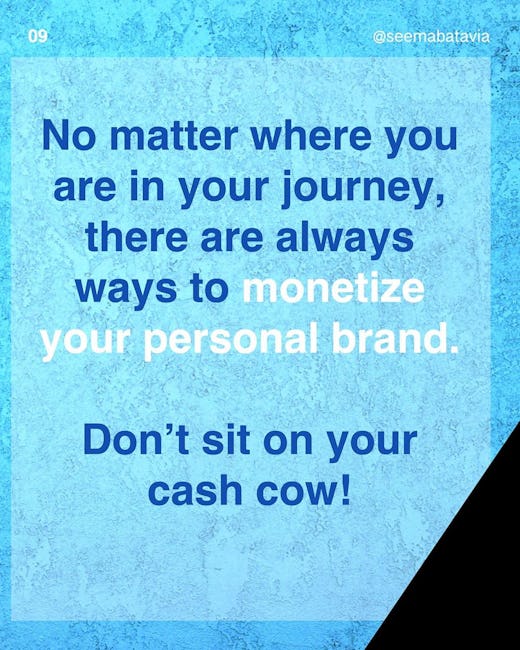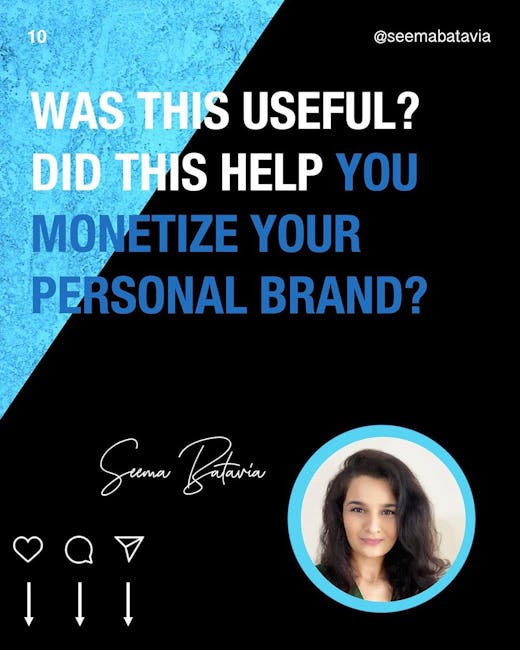 Turn Your Brand Into a Money Making Machines
If you're providing value as a personal brand, you can earn cash from it.
Ready to monetize your brand?
HERE'S HOW:
COACHING
Guide your customers to achieve success in a field you specialize in. If you can teach, and have people skill this is right for you.
DO THIS
Ensure your profile has coaching services listed.
Post stories to include sales or discounts on coaching sessions.
Post video testimonials to increase credibility & build momentum on your services.
A VIDEO COURSE
Creating an online course is a great way to package and sell what you know to your customers.
DO THIS
Give away free value and build trust
Answer audience questions and post testimonials about solutions you provided
Create your course on a marketplace like
Udemy or even your own website
Find a distribution method that works — stories, email, social platforms.
EVENTS
You can sell tickets to a live streaming event — it could be a webinar, workshop, interview, presentation, class, training or any other event.
DO THIS:
While you can use social media to go live, use your own video platform instead (eg. Zoom) to broadcast to, and interact with your audience.
SUBSCRIPTIONS
Create an educational or entertaining podcast that your audience will want to download.
DO THIS:
Either host your podcast on a premium podcast marketplace like Luminary, or create your own premium podcast website to direct your paid subscribers.
Bonus:
Try tools such as Podbean or Patron to set up your pricing page.
SELL A DIGITAL DOWNLOAD
Create a digital download like a PDF, plug-in, templates; etc. to sell repeatedly online.
DO THIS:
Use one of these transactional platformsto sell your product:
Easy Digital Downloads
Gumroad
Sendowl
Sellfy
Ko-fi
Rebrandly
SELL MEMBERSHIP SUBSCRIPTIONS
Sell membership subscriptions to anemail newsletter or social media group.
Charge a subscription fee or use sponsors. Gain permission from users first to sell to them. Use one of these tools:
Patreon
Substack
LaunchPass
Facebook Subscription Groups
No matter where you are in your journey, there are always ways to monetize your personal brand
Don't sit on your cash cow!
More booklets by Seema Batavia
More Marketing booklets
Your recently viewed booklets
See all booklets