Booklet
Travel Hacking With Credit Cards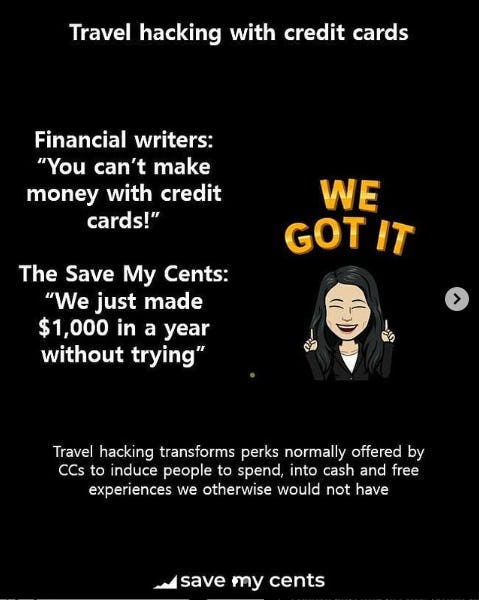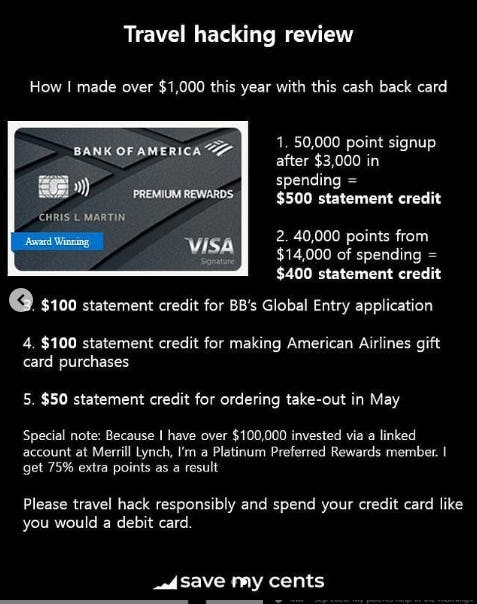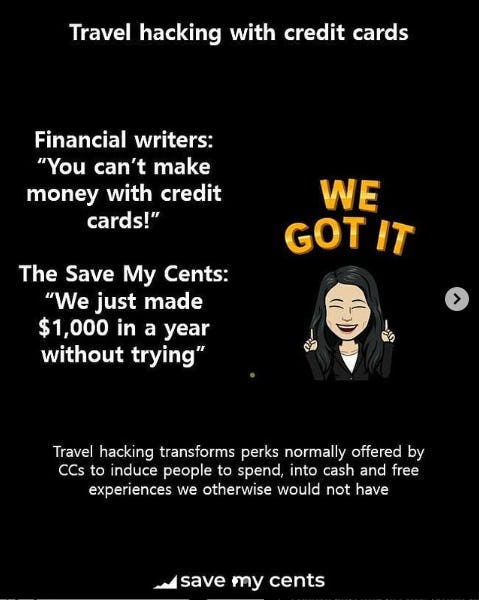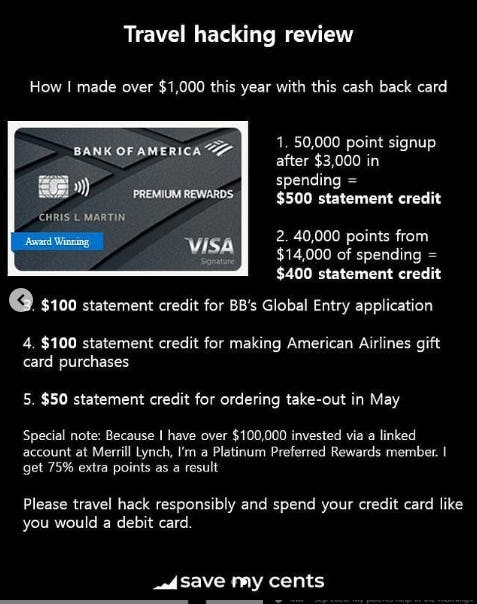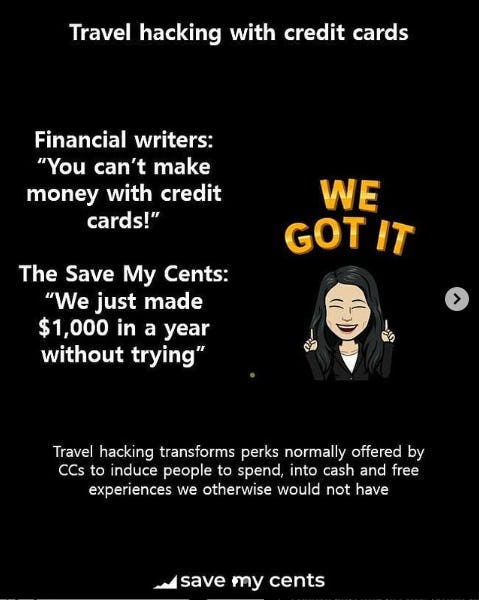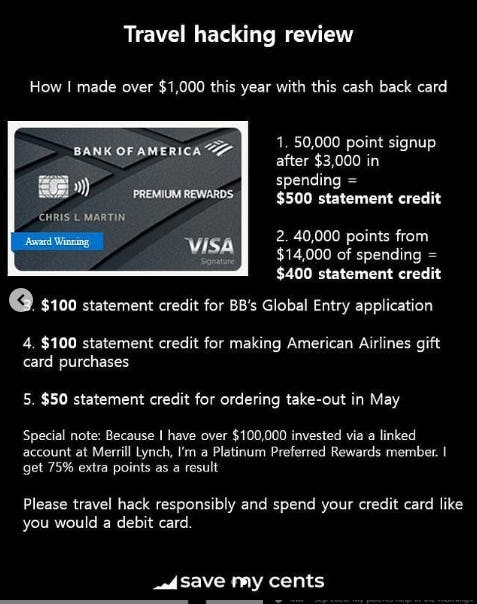 Travel Hacking With Credit Cards
Financial Writers:
"You can't make money with credit cards!"
The Save My Cents:
"We just made $1,000 in a year without trying"
Travel hacking transforms perks normally offered by CCs to include people to spend, into cash and free experiences we otherwise would not have.
Travel Hacking Review:
How I made over $1,000 this year with this cash back card:
1. 50,00 point signup after $3,000 in spending = $500 statement credit
2. 40,000 points from $14,000 of spending = $400 statement credit
3. $100 statement credit for BB's Global Entry application
4. $100 statement credit for making American Airlines gift card purchases
5. $50 statement credit for ordering take-out in May
Special Note: Because I have over $100,000 invested via a linked account at Merrill Lynch, I'm a platinum preferred rewards member. I get 75% extra points as a result.
Please travel hack responsibly and spend your credit card like you would a debit card.
More booklets by Shang
More Finance & Accounting booklets
Your recently viewed booklets
See all booklets