Booklet
Top UX Podcasts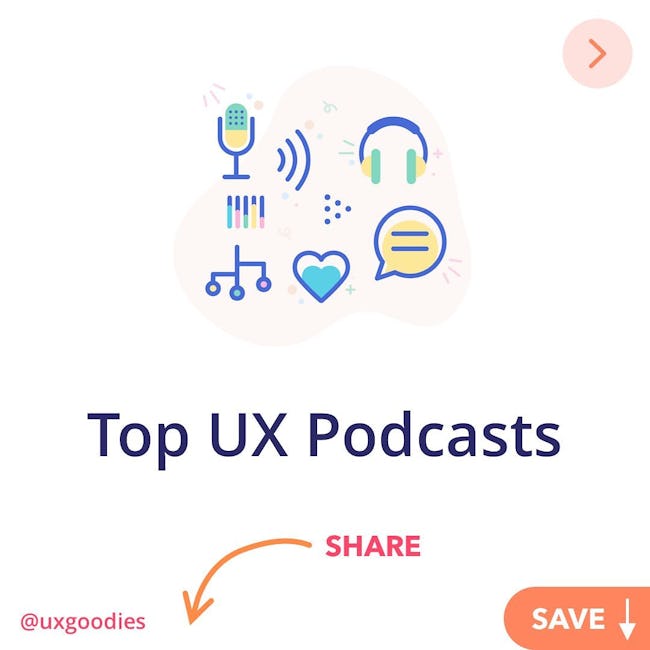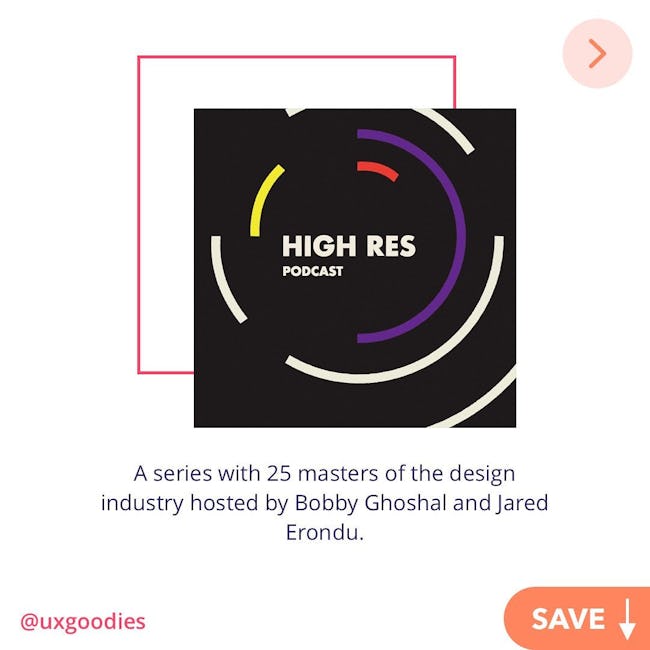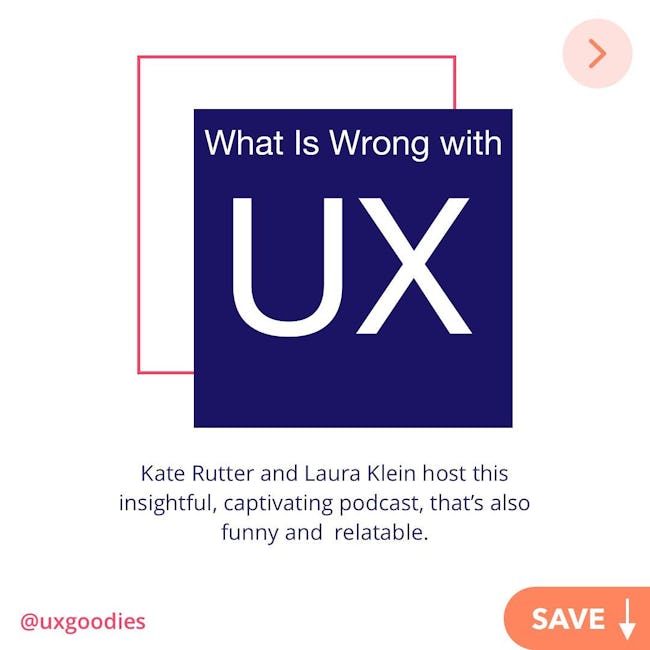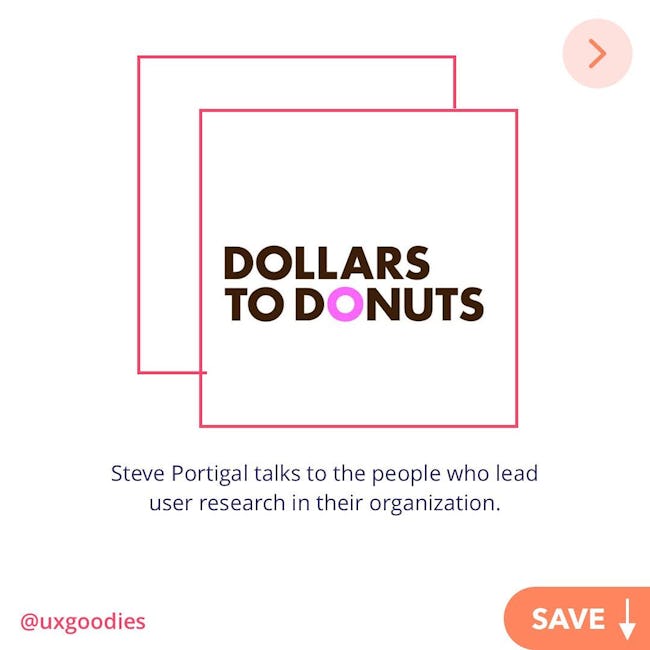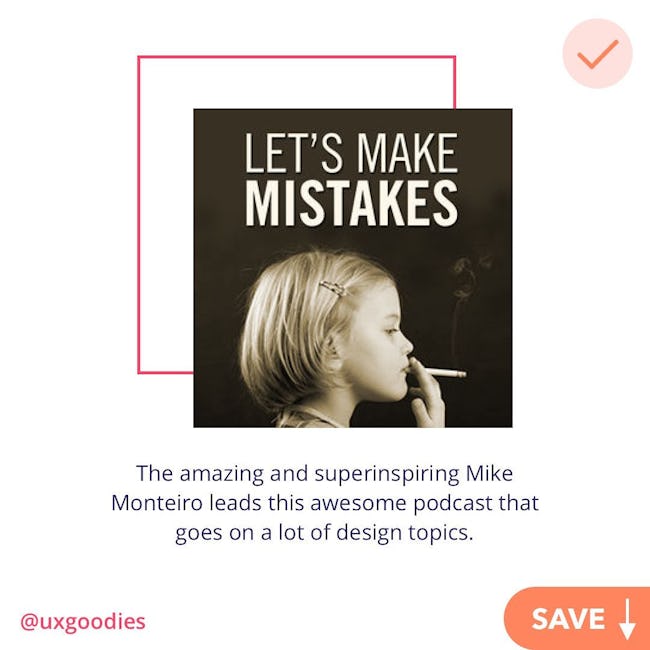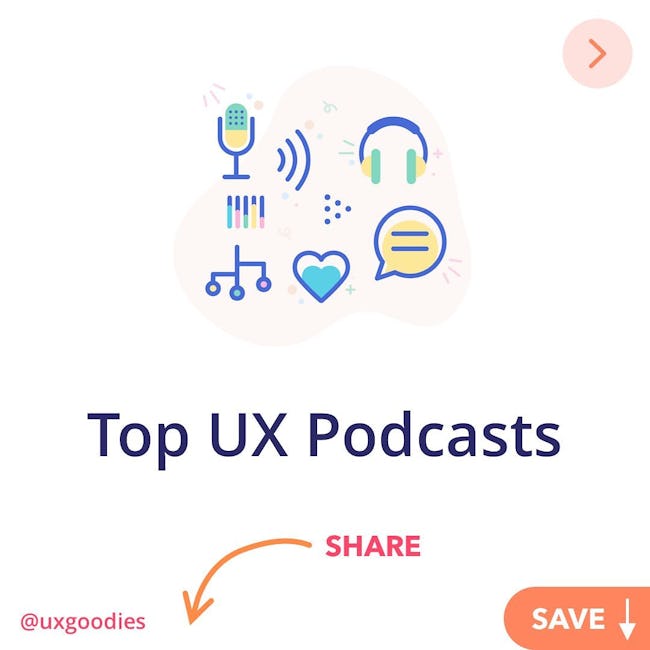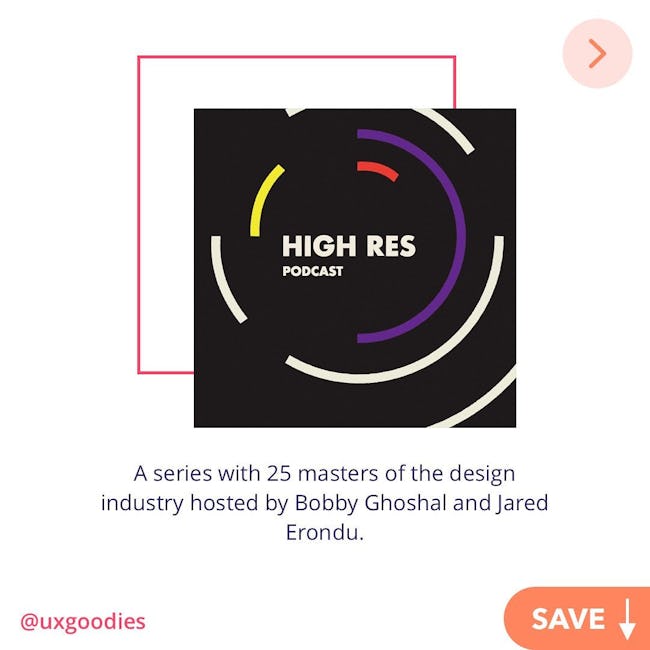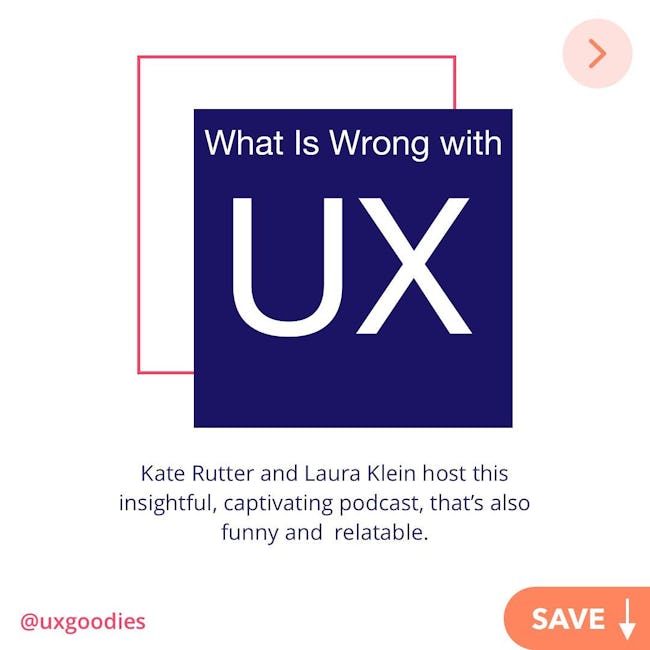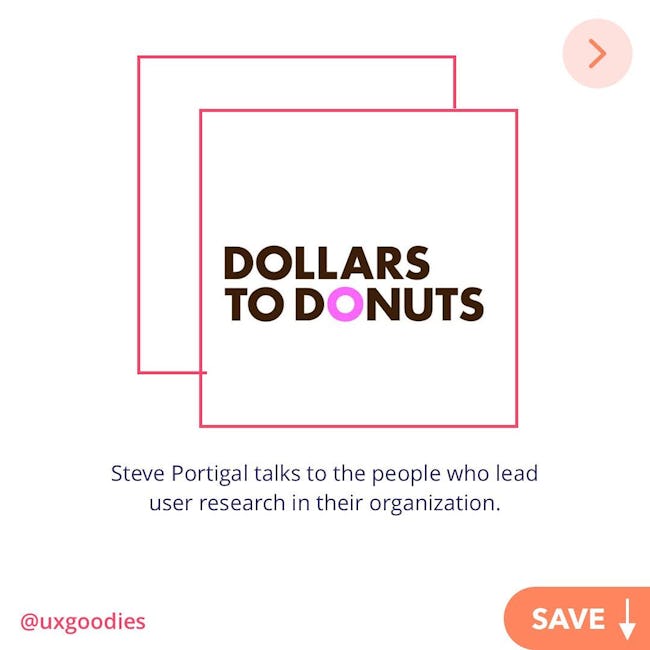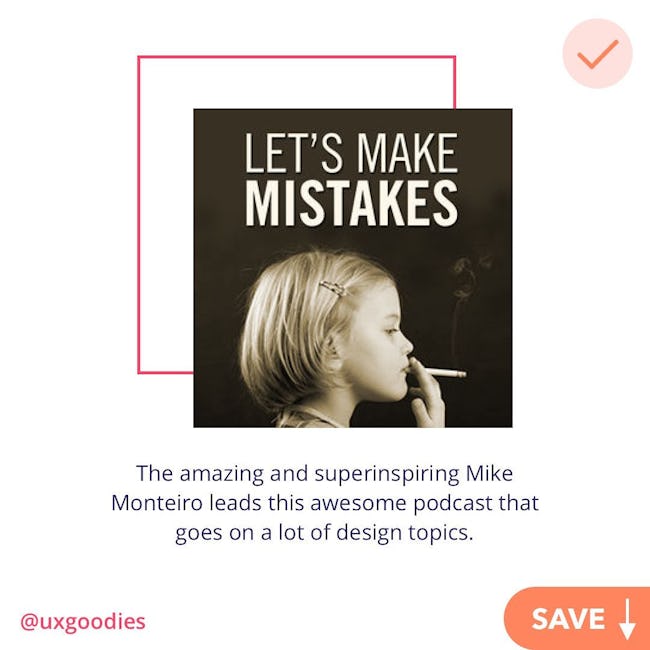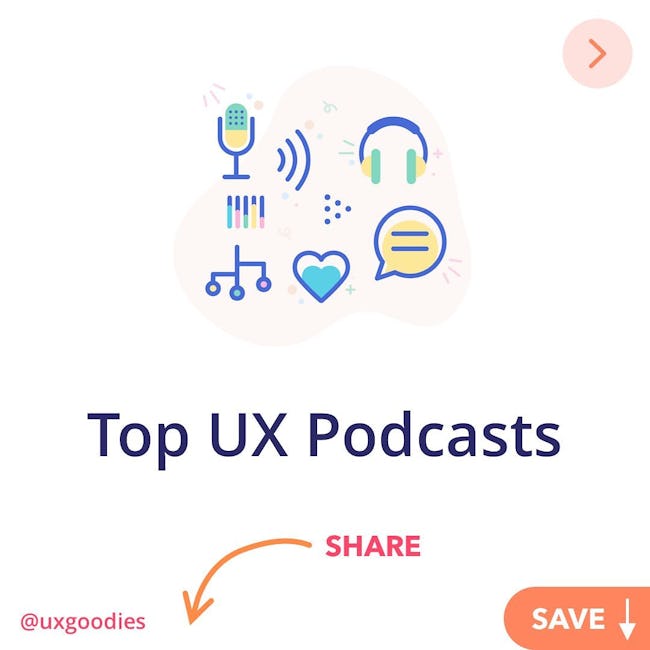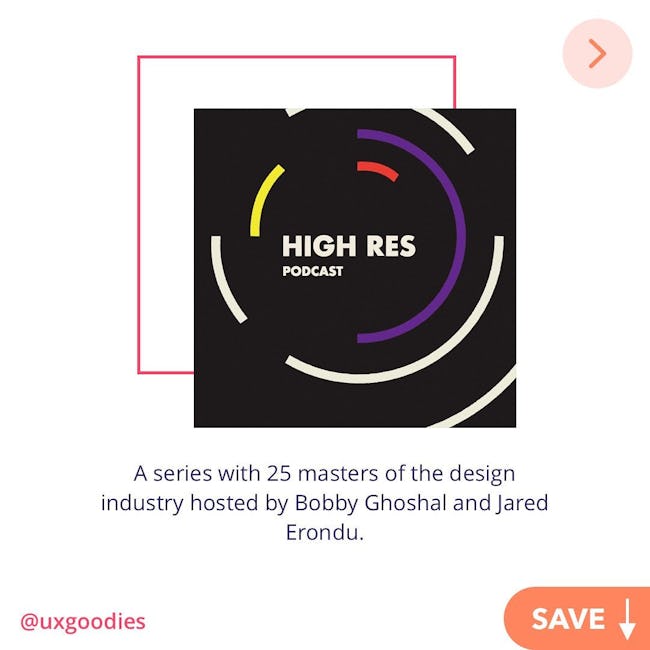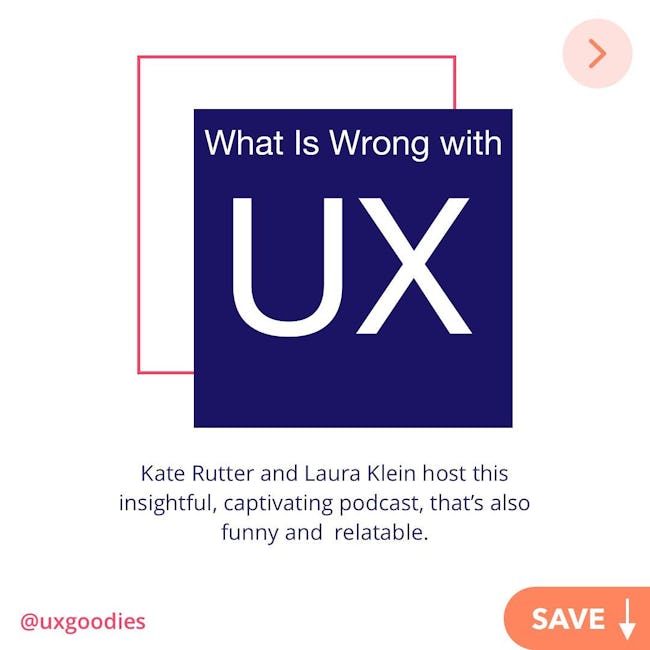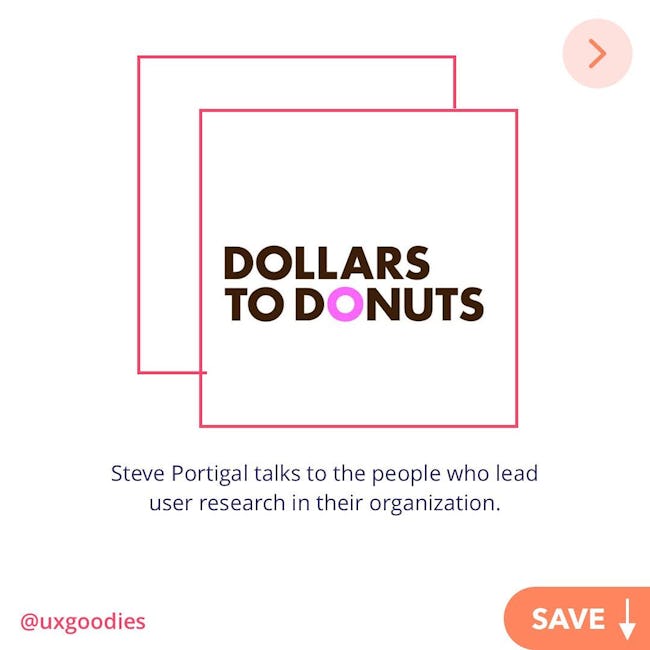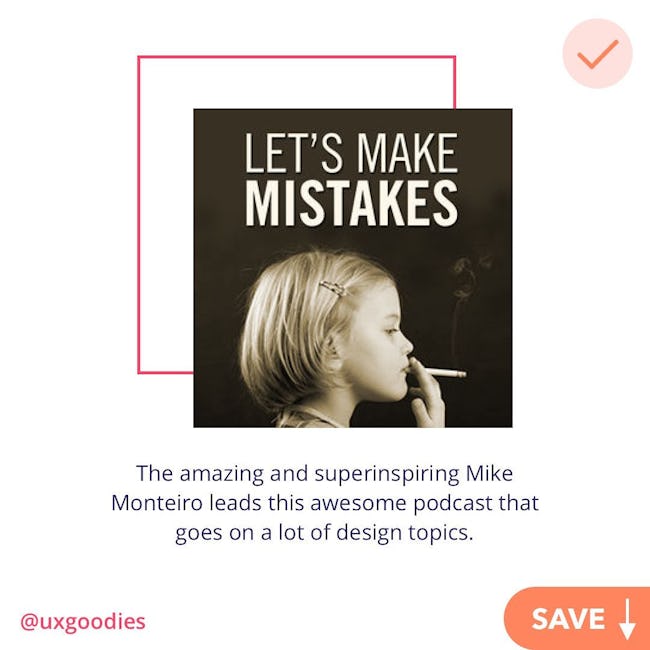 Top UX Podcasts
Design Better
One of my favourites! Powered by lnVision, the hosts, topics & guests are amazing. Season 3 out now, check it out!
HIGH RES
A series with 25 masters of the design industry hosted by Bobby Ghoshal and Jared Erondu.
What Is Wrong with UX
Kate Rutter and Laura Klein host this insightful, captivating podcast, that's also funny and relatable.
PRODUCT BREAKFAST CLUB
A behind the scenes look at how some of the best companies in the world design their products with Jake Knapp, NY Times best-selling author of "Sprint", and Jonathan Courtney, co-founder of AJ&Smart.
WIREFRAME
Hosted by Adobe principal designer Khoi Vinh, Wireframe tells the stories behind interaction design.
DOLLARS TO DONUTS
Steve Portigal talks to the people who lead user research in their organization.
LET'S MAKE MISTAKES
The amazing and superinspiring Mike Monteiro leads this awesome podcast that goes on a lot of design topics.
More booklets by Ioana Adriana Teleanu
More Design booklets
Your recently viewed booklets
See all booklets