Booklet
Top Female Programmers of all Time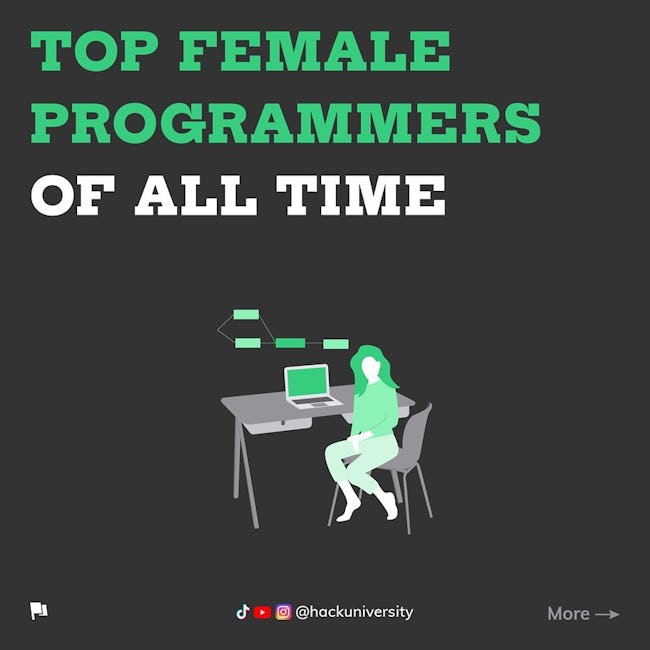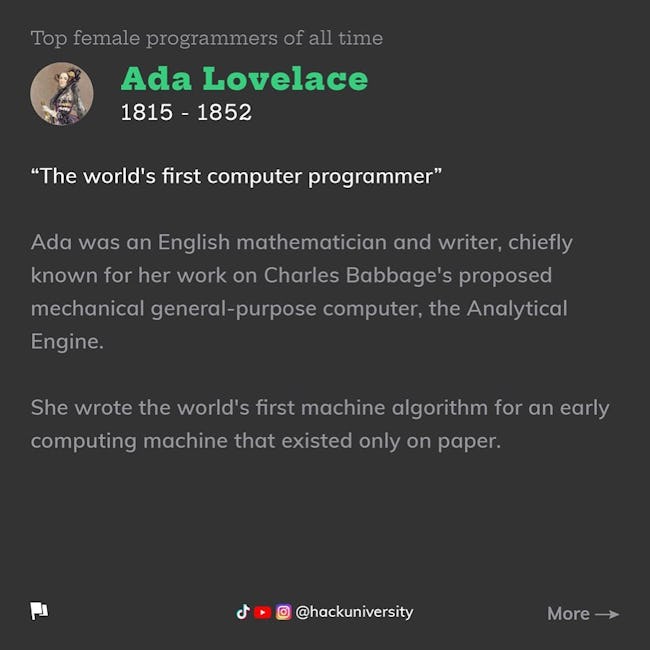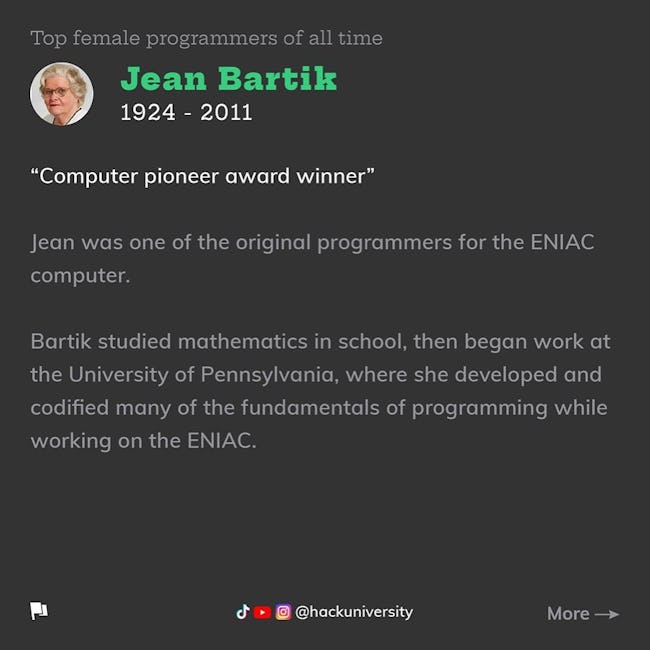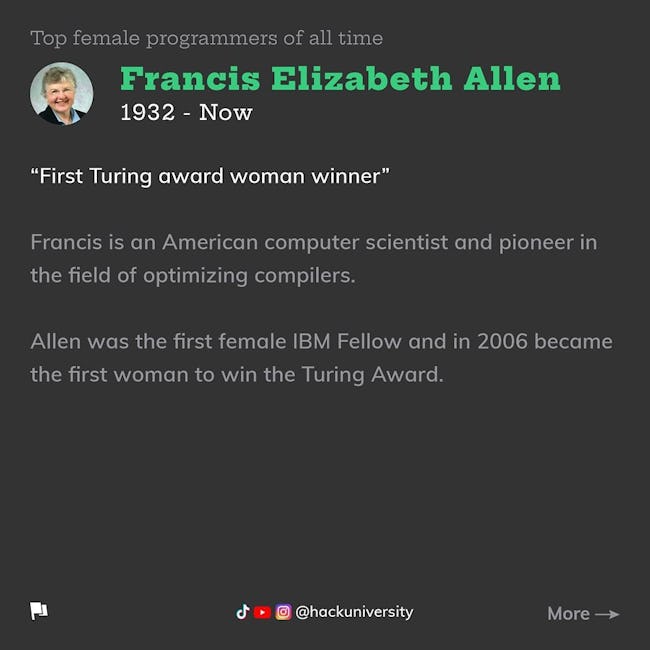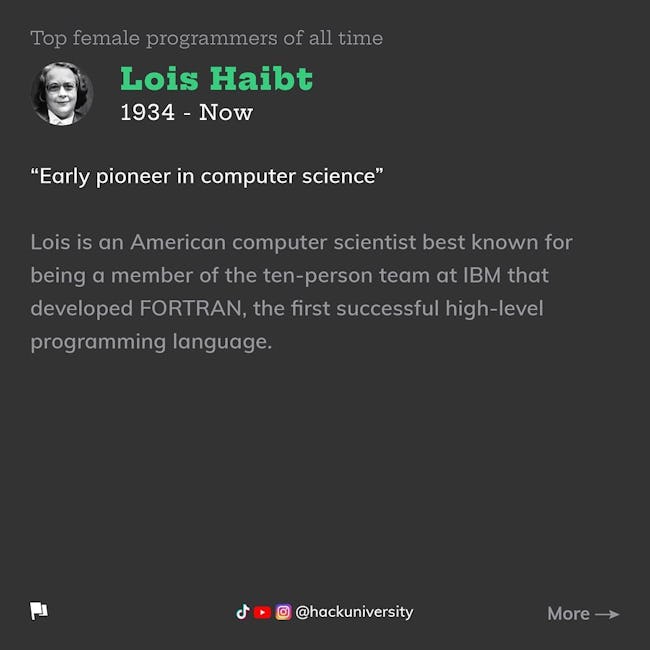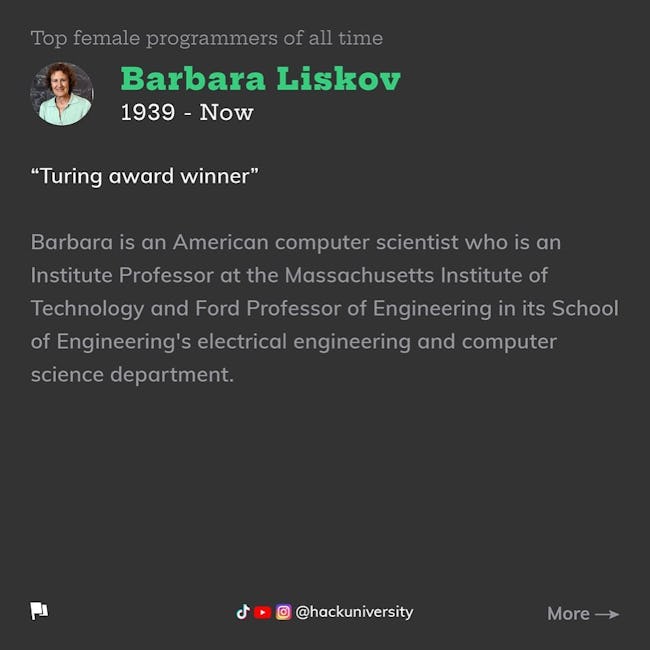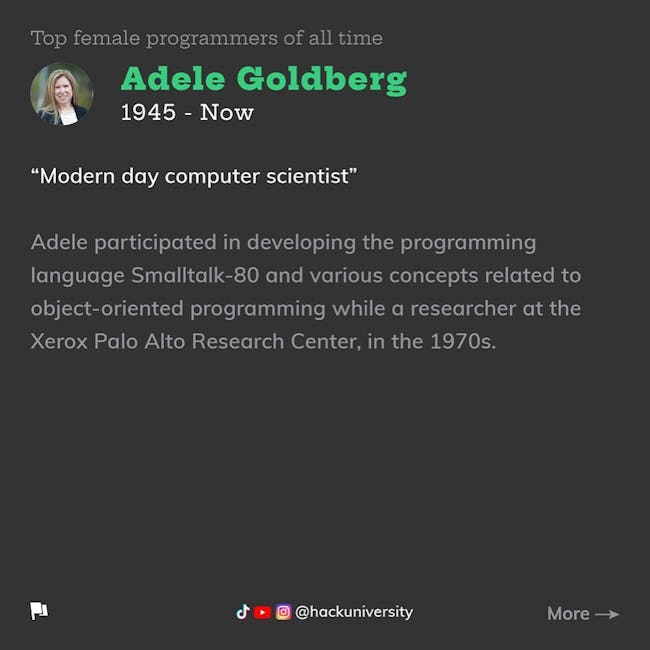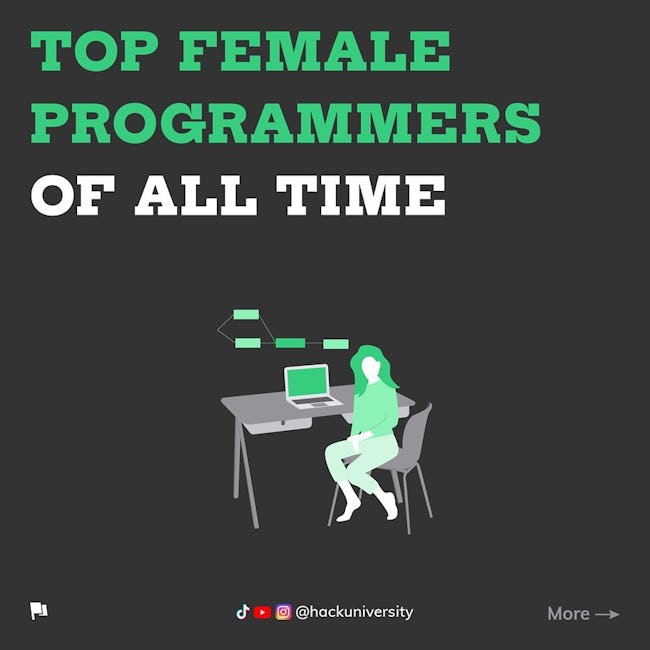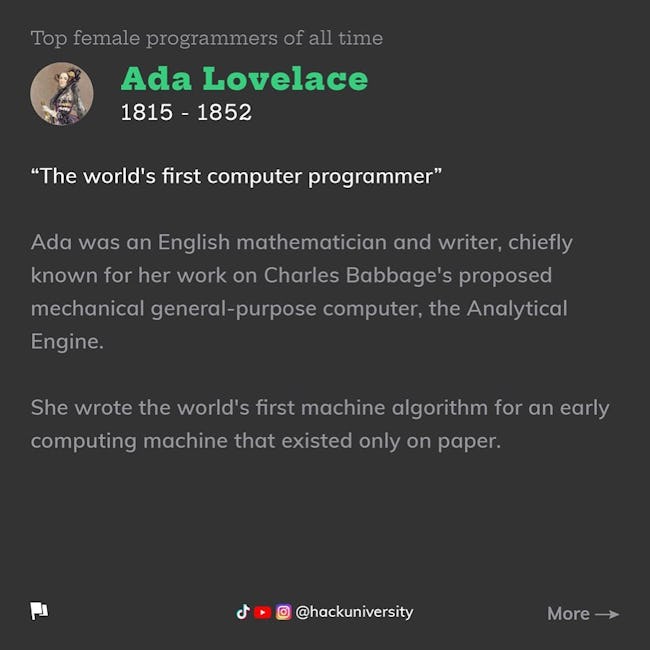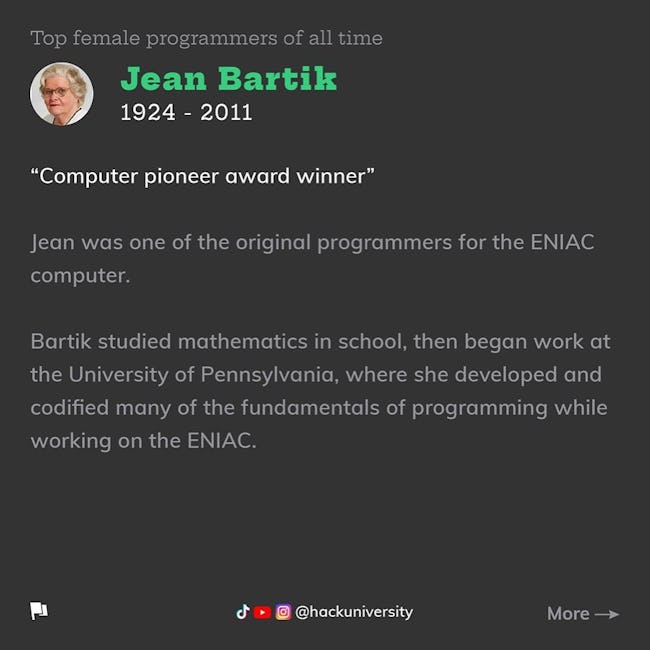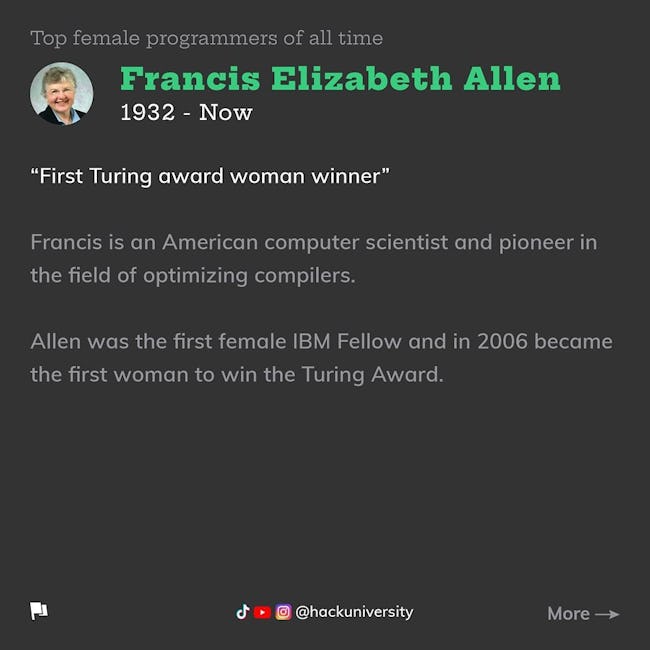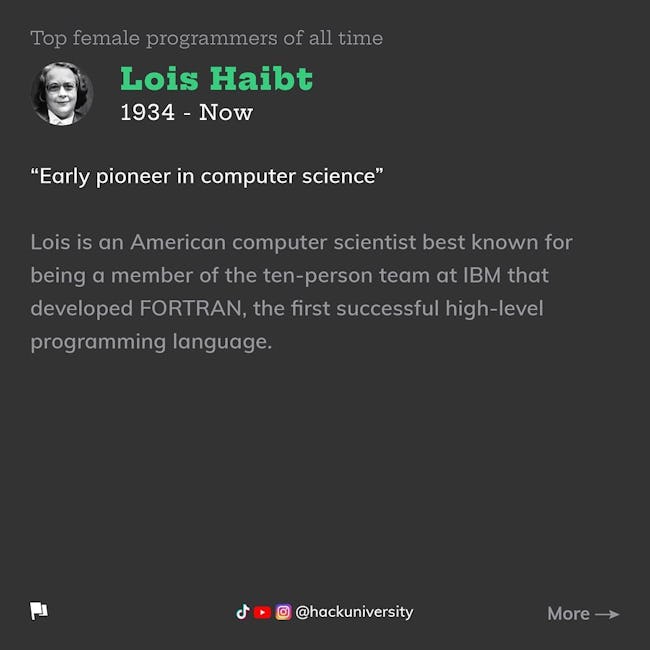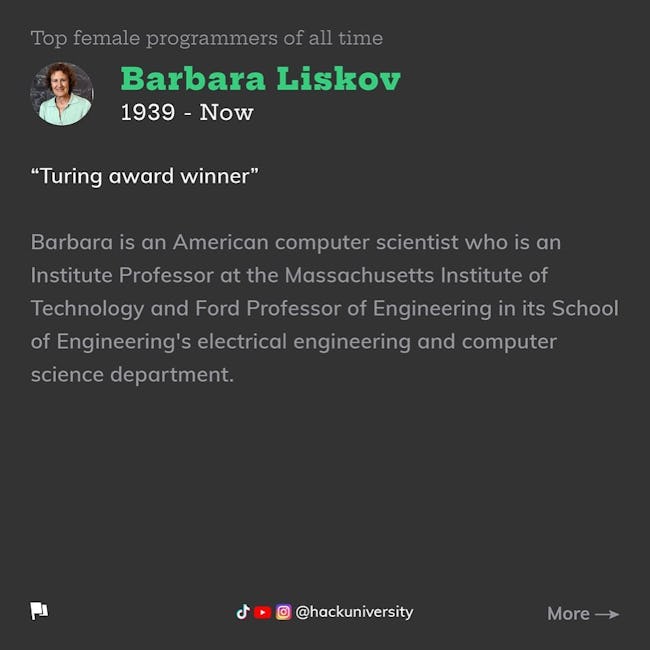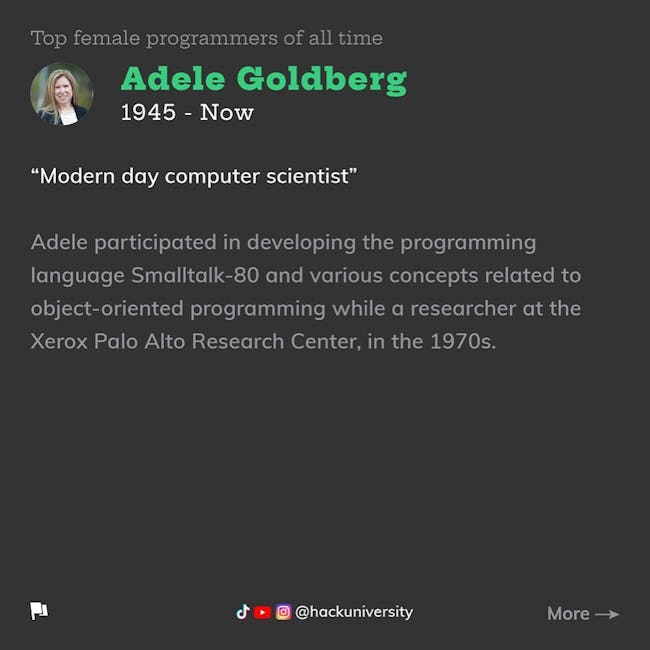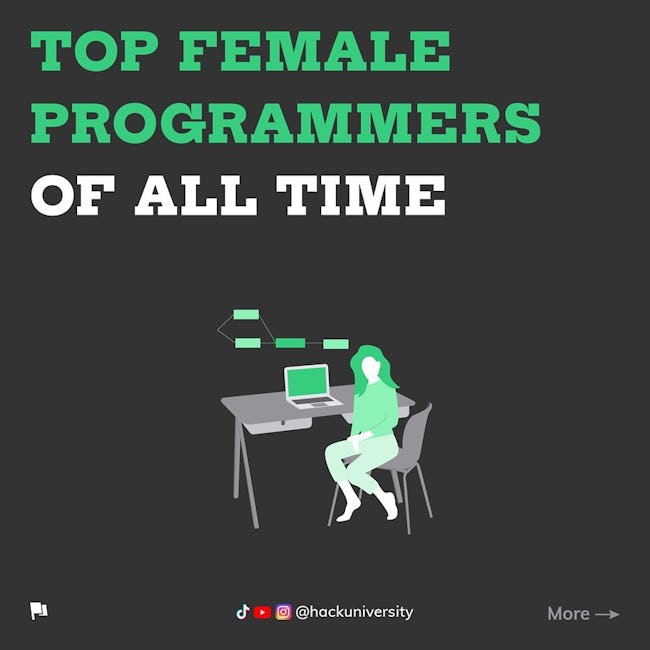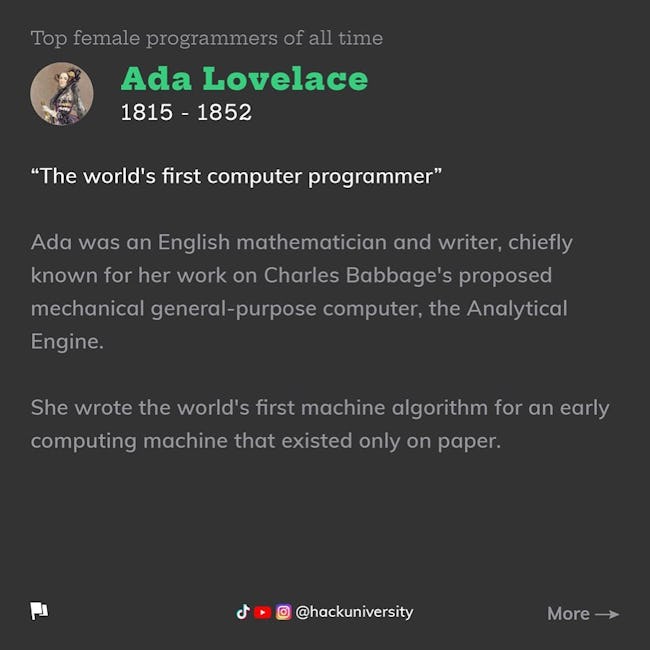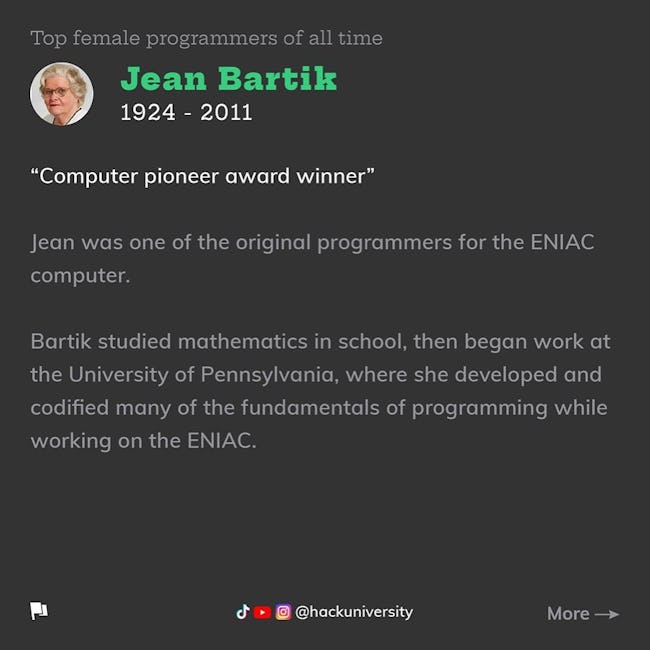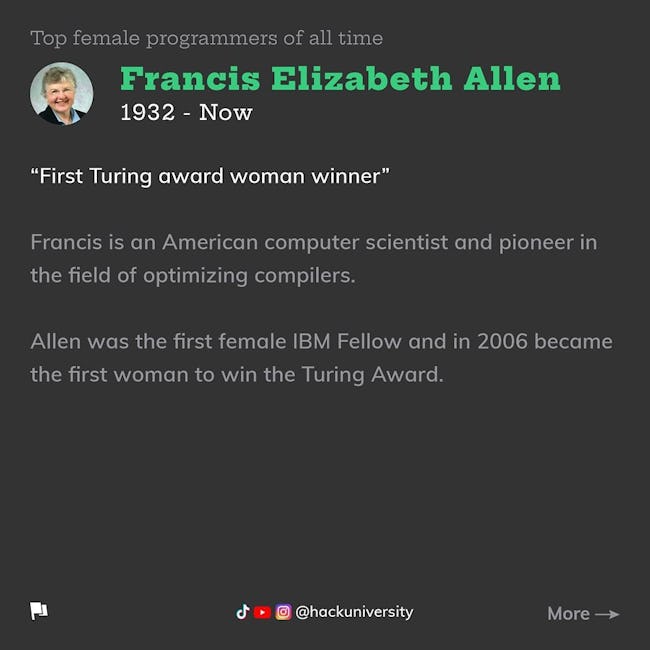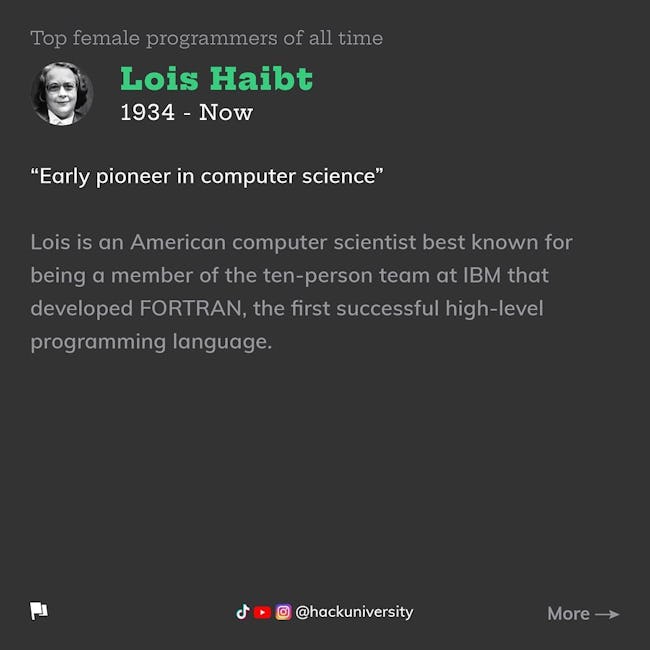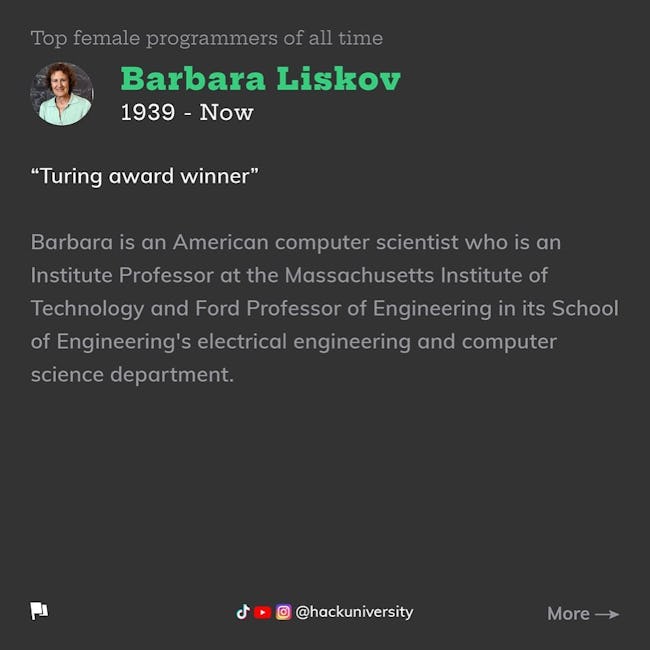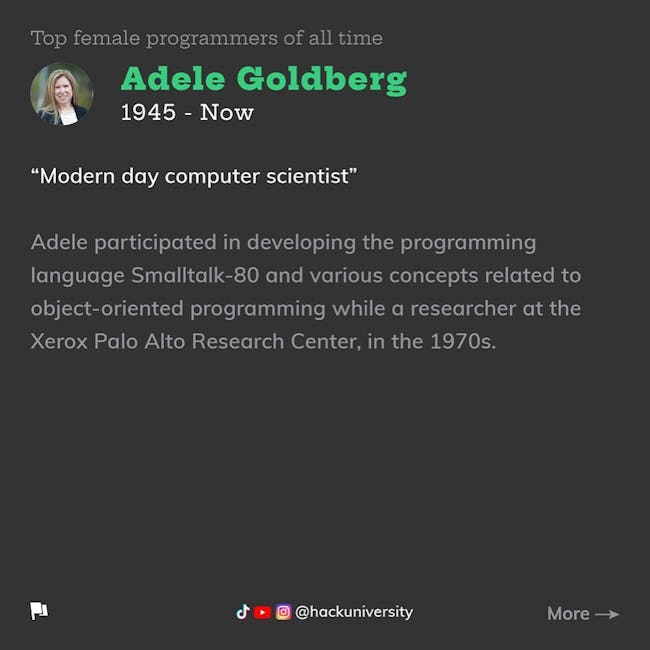 TOP FEMALE PROGRAMMERS OF ALL TIME
1. ADA LOVELACE (1815-1852) - "The world's first computer programmer"
Ada was an English mathematician and writer, chiefly known for her work on Charles Babbage's proposed mechanical general-purpose computer, the Analytical Engine.
She wrote the world's first machine algorithm for an early computing machine that existed only on paper.
2. GRACE HOPPER (1906-1992) - "Th queen of software"
Grace was an American computer scientist and United States Navy rear admiral.
She was of the first programmers of the Harvard Mark I computer and was a pioneer of computer programming who invented one of the first linkers.
3. JEAN BARTIK (1924-2011) - "Computer Pioneer award winner"
Jean was one of the original programmers for ENIAC computer.
Bartik studied mathematics in school, then began work at University of Pennsylvania, where she developed and codified many of the fundamentals of programming while working on the ENIAC.
4. FRANCIS ELIZABETH ALLEN (1932-now) - "First Turing award woman winner"
Francis is an American computer scientist and pioneer in the field of optimizing compilers.
Allen was the first female IBM Fellow and in 2006 became the first woman to win the Turing Award.
5. LOIS HAIBT (1934-now) - "Early pioneer in computer science"
Lois is an American computer scientist best known for being a member if the ten-person team at IBM that developed FORTRAN, the first successful high-level programming language.
6. BARBARA LISKOV (1939-now) - "Turing award winner"
Barbara is an American computer scientist who is an Institute Professor at the Massachusetts Institute of Technology and Ford Professor of Engineering in its School of Engineering's electrical engineering and computer science department.
7. ADELE GOLDBERG (1945-now) - "Modern day computer scientist"
Adele participated in developing the programming language Smalltalk-80 and various concepts related to object-oriented programming while a researcher at the Xerox Palo Alto Research Center, in the 1970s.
More booklets by Hack University
More IT & Software booklets
Your recently viewed booklets
See all booklets