Booklet
Top 8 Manga Of All Time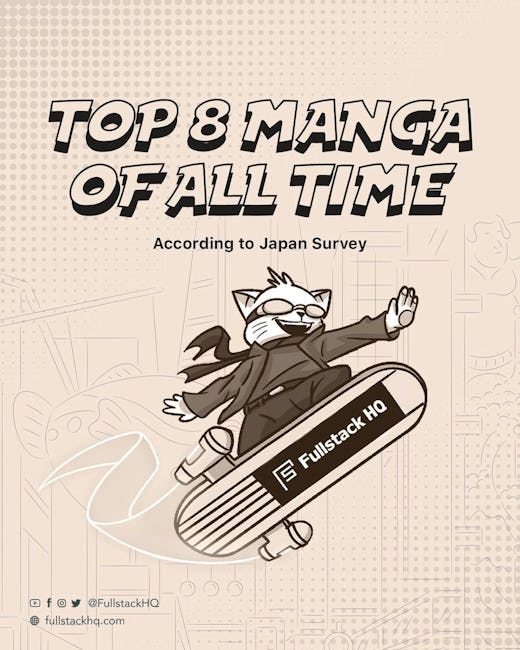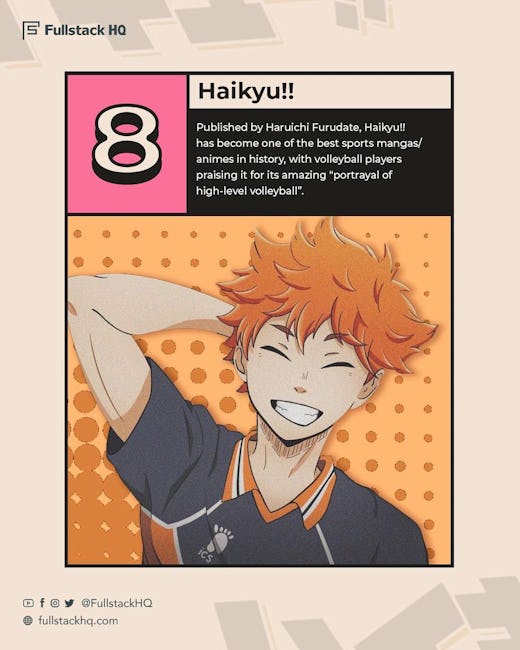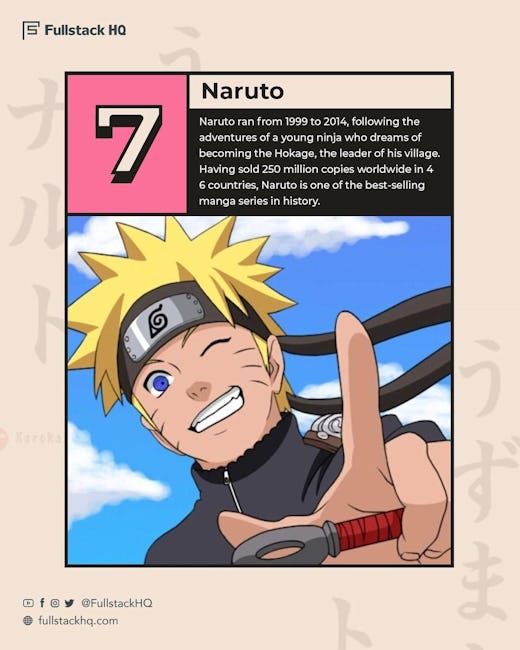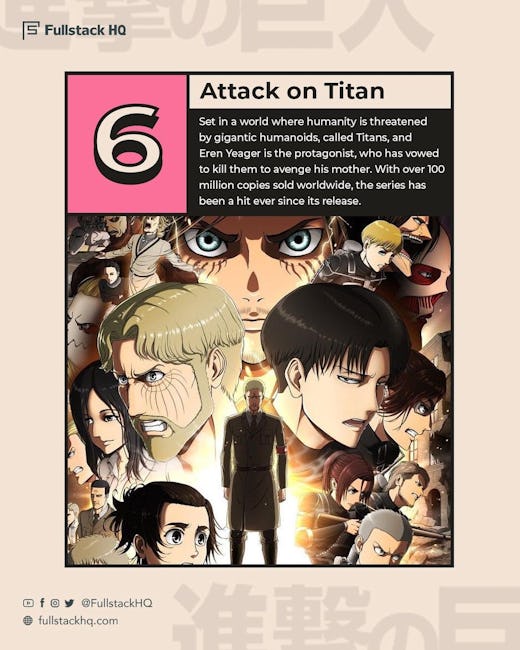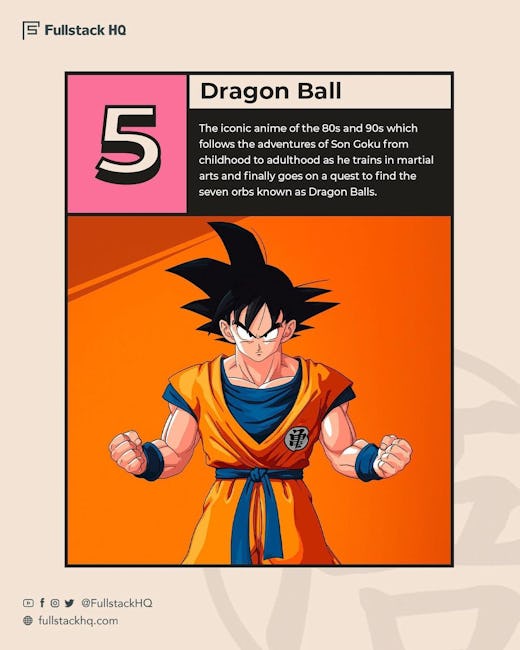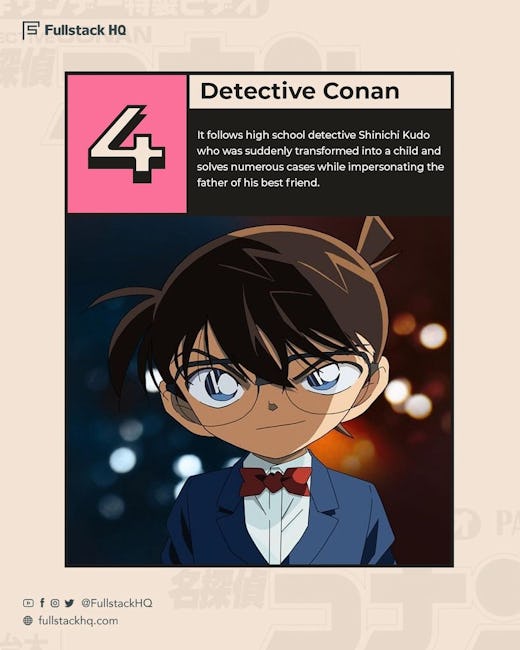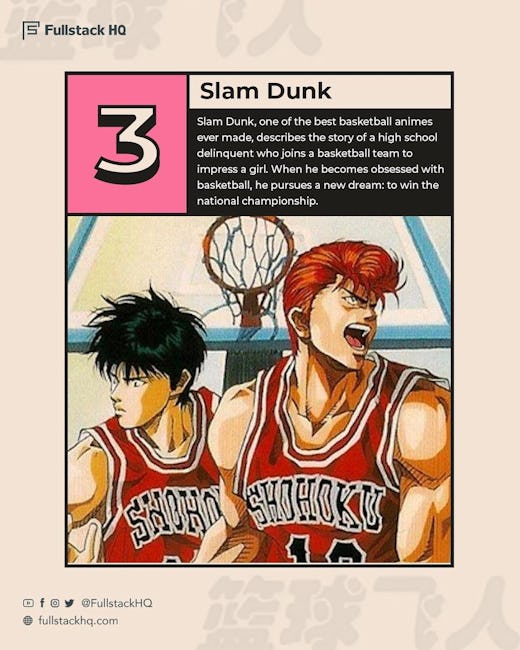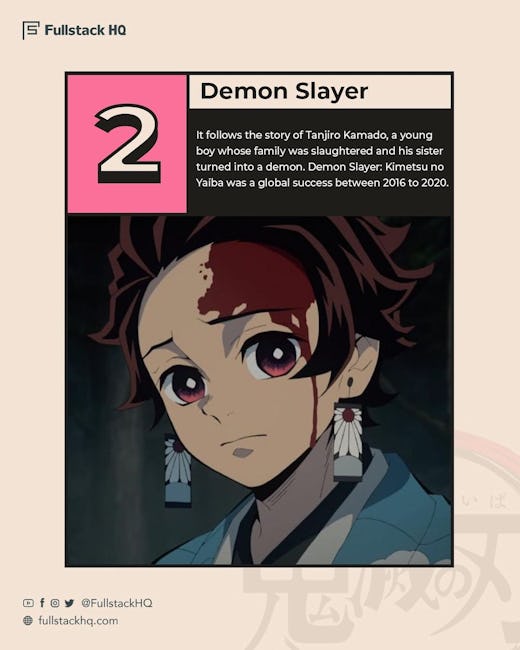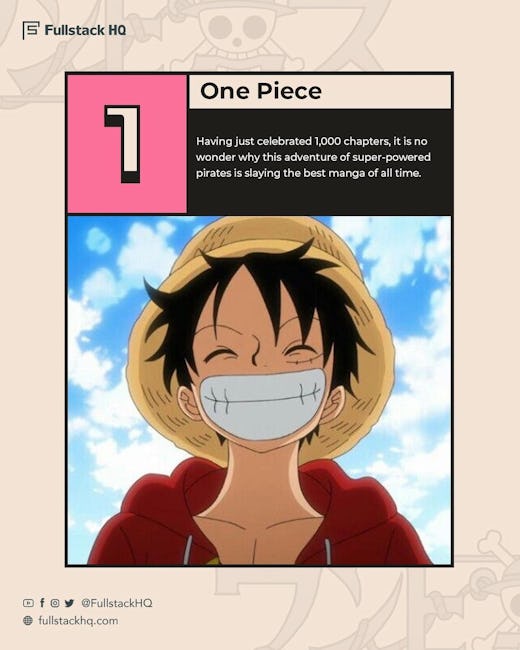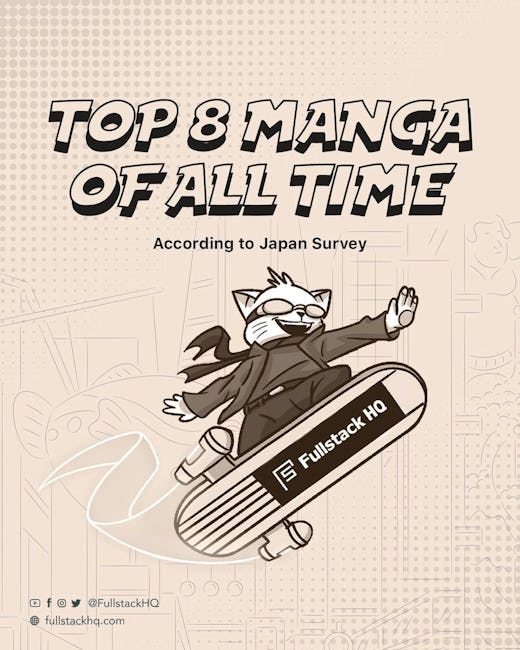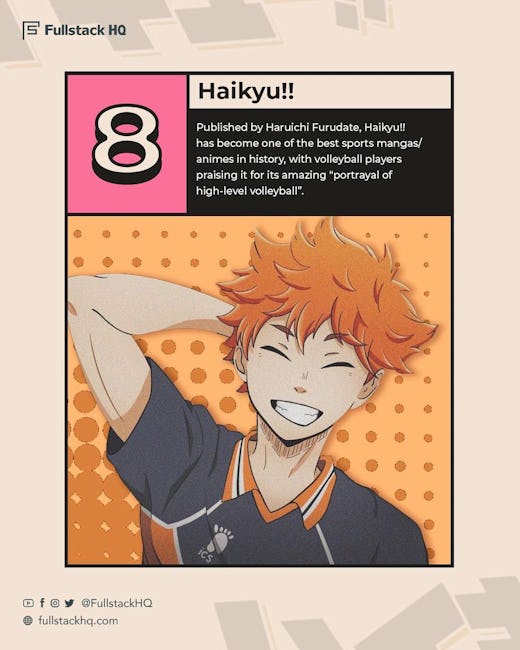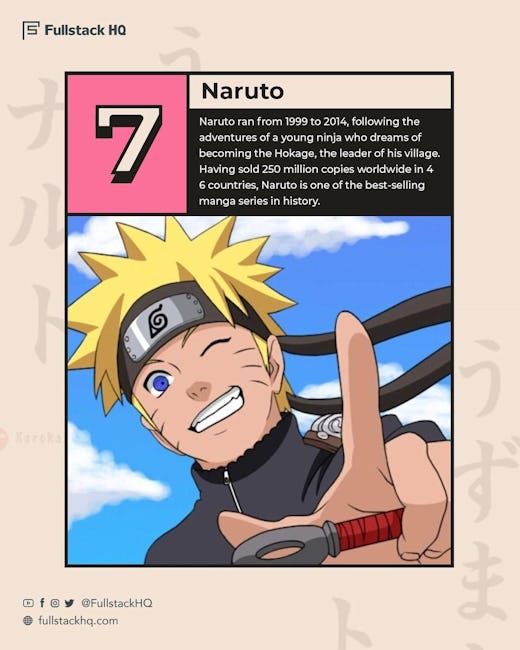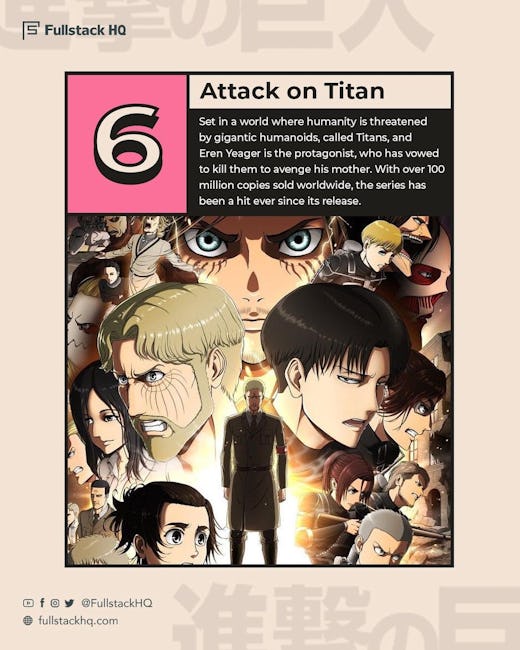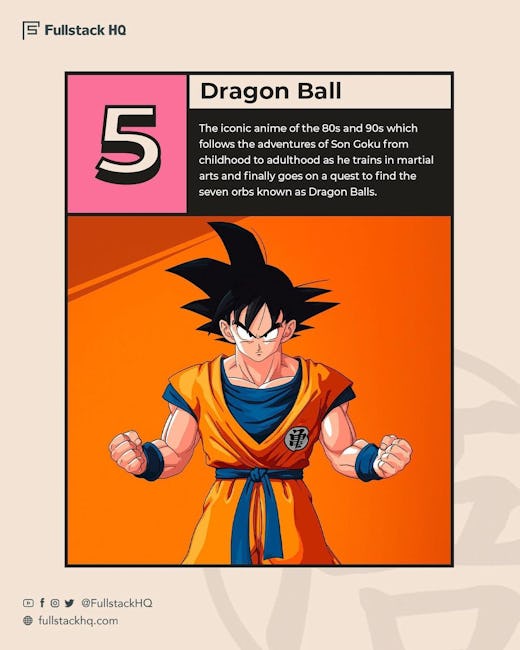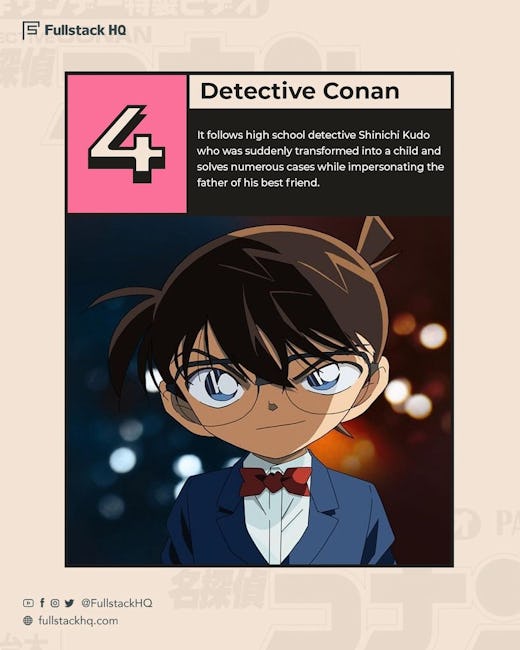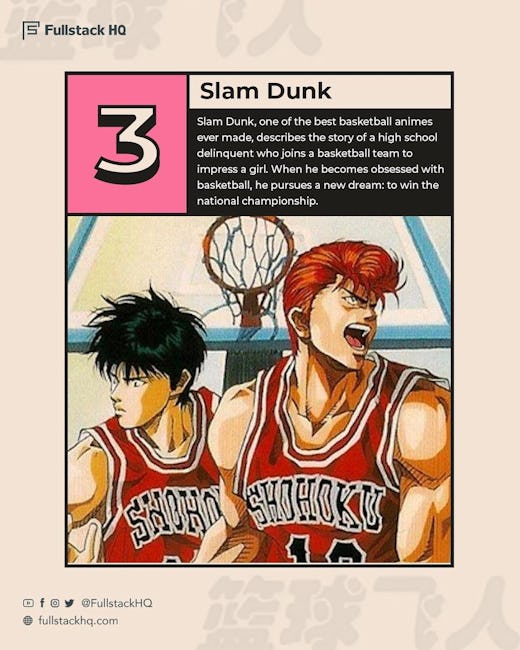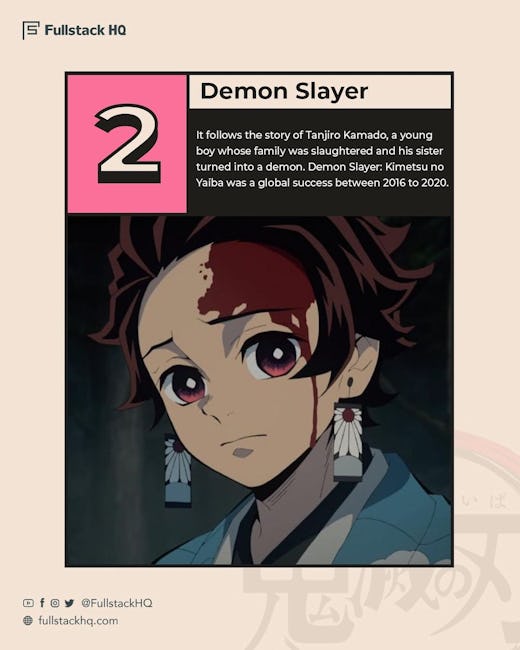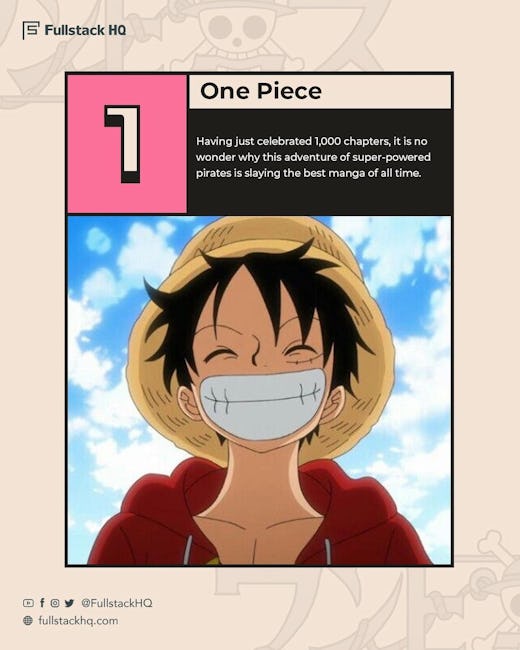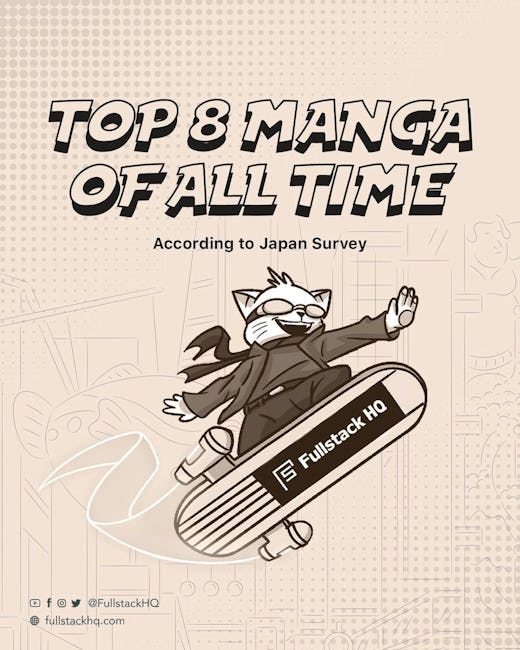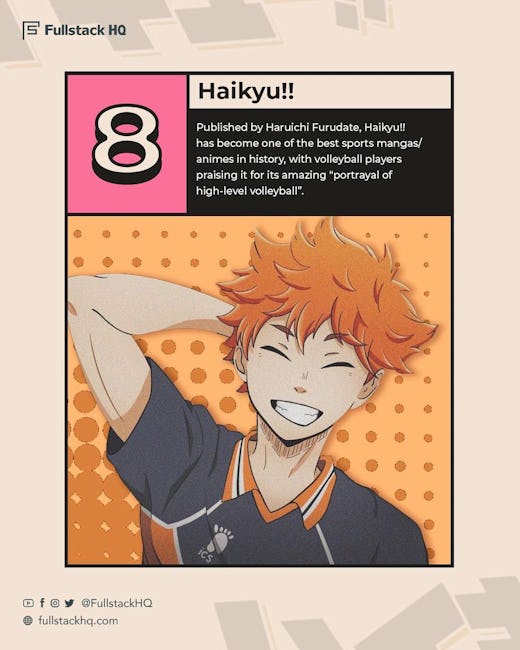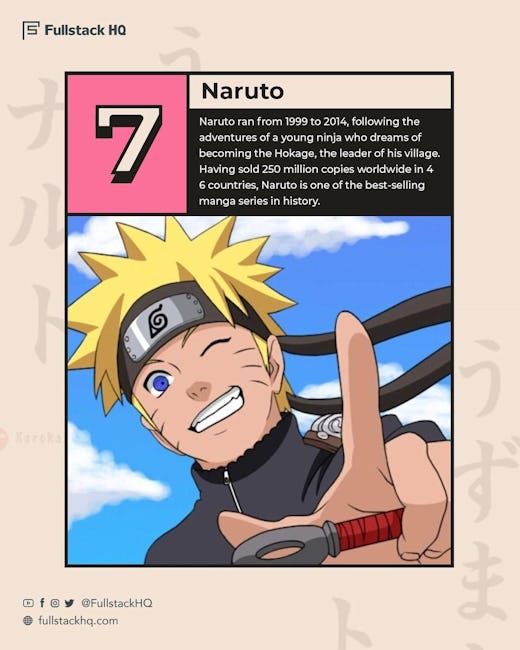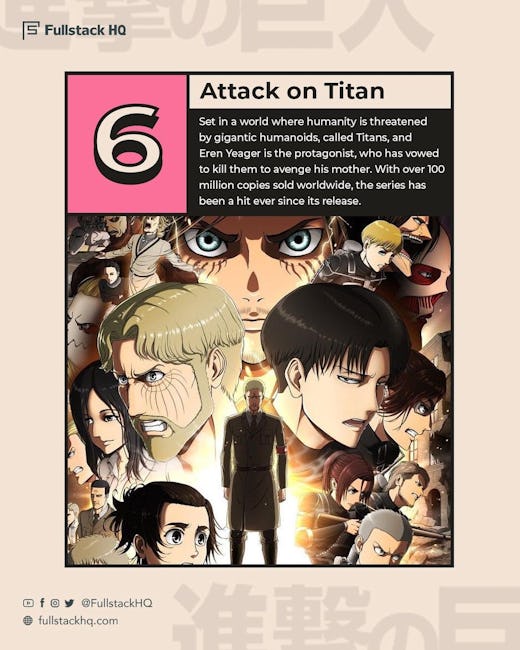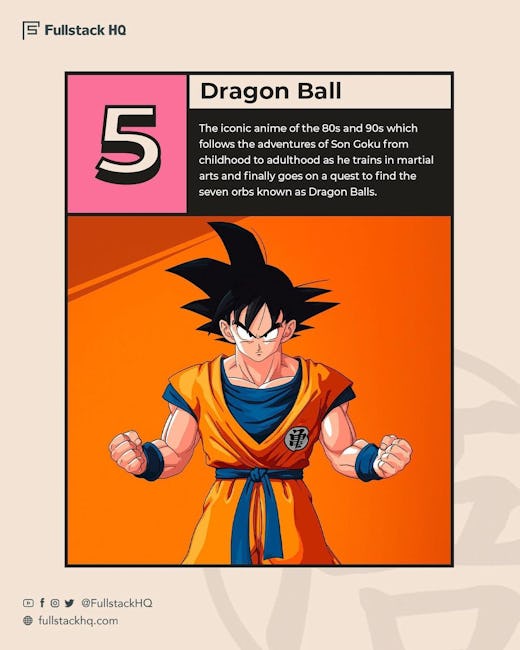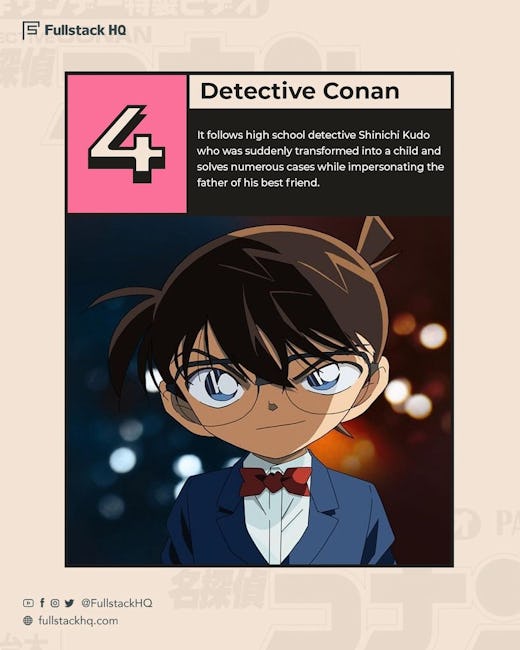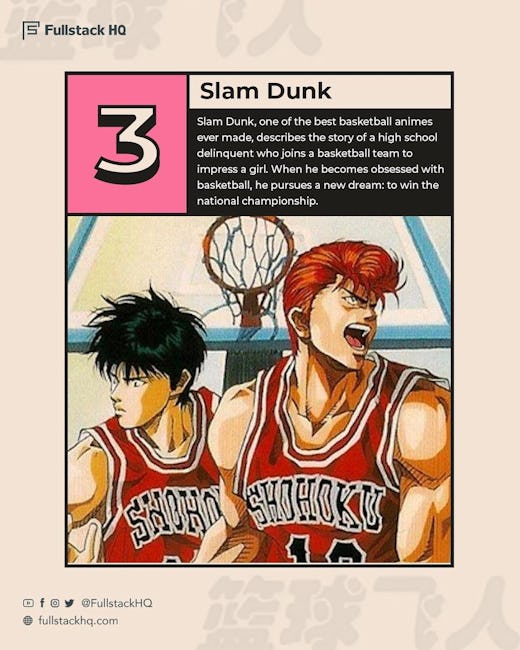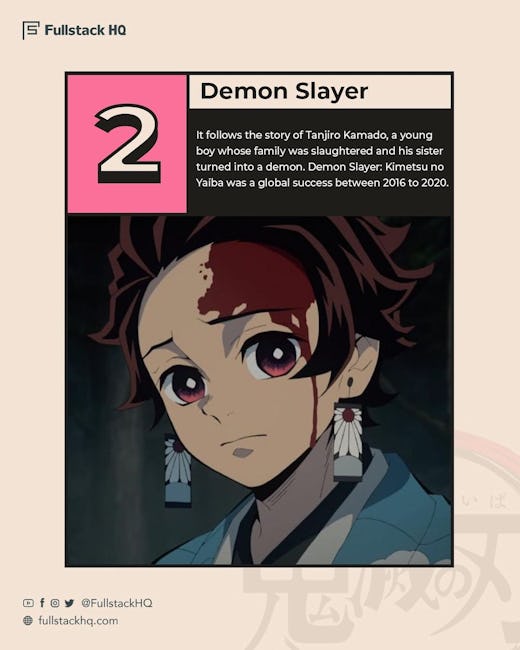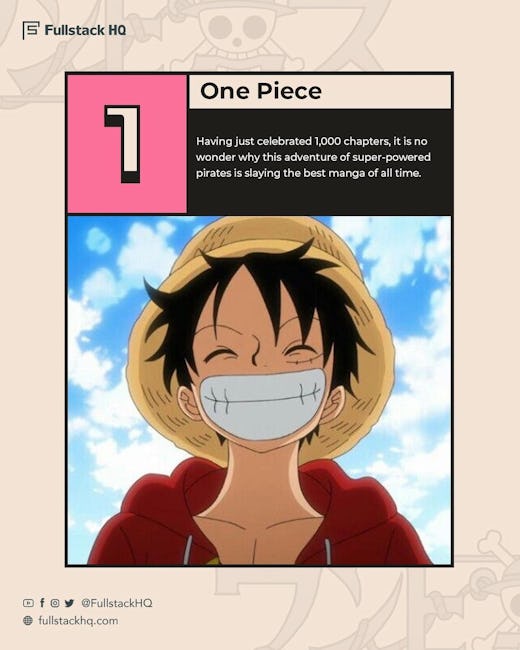 Top 8 Manga Of All Time
(According to Japan Survey)
8. HAIKYU!!
Published by Haruichi Furudate, Haikyu!! has become one of the best sports mangas/animes in history, with volleyball players praising it for its amazing "portrayal of high-level volleyball"
7. NARUTO
Naruto ran from 1999 to 2014, following the adventures of a young ninja who dreams of becoming the hokage, the leader of his village. Having sold 250 million copies worldwide in 46 countries, Naruto is one of the best-selling manga series in history.
6. ATTACK ON TITAN
Set in a world where humanity is threatened by gigantic humanoids, called Titans, and Eren Yeager is the protagonist, who has vowed to kill them to avenge his mother. With over 100 milion copies sold worldwide, the series has been a hit ever since its release.
5. DRAGON BALL
The iconic anime of the 80s and 90s which follows the adventures of Son Goku from childhood to adulthood as he trains in martial arts and finally goes on a quest to find the seven orbs known as Dragon Balls.
4. DETECTIVE CONAN
It follows high school detective Shinichi Kudo who was suddenly transformed into a child and solves numerous cases while impersonating the father of his best friend.
3. SLAM DUNK
Slam Dunk, one of the best basketball animes ever made describes the story of a high school delinquent who joins a basketball team to impress a girl. When he becomes obssesed with basketball, he pursues a new dream: to win the national championship.
2. DEMON SLAYER
It follows the story of Tanjiro Kamado, a young boy whose family was slaughtered and his sister turned into a demon. Demon Slayer: Kimetsu no Yaiba was a global success between 2016 to 2020.
1. ONE PIECE
Having just celebrated 1,000 chapters, it is no wonder why this adventure of super-powered pirates is slaying the best manga of all time.
More booklets by Fullstack HQ
More Development booklets
Your recently viewed booklets
See all booklets