Booklet
Top 7 Bug Bounty Programs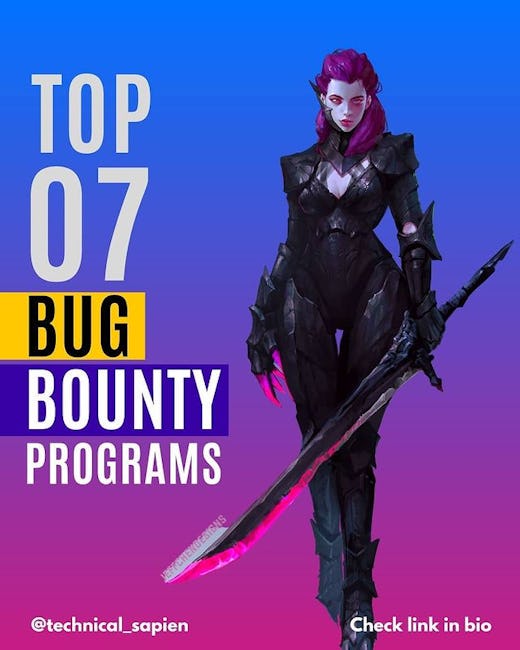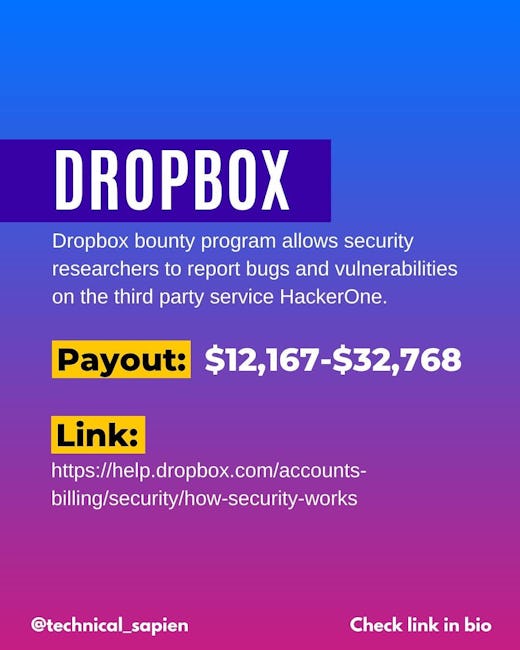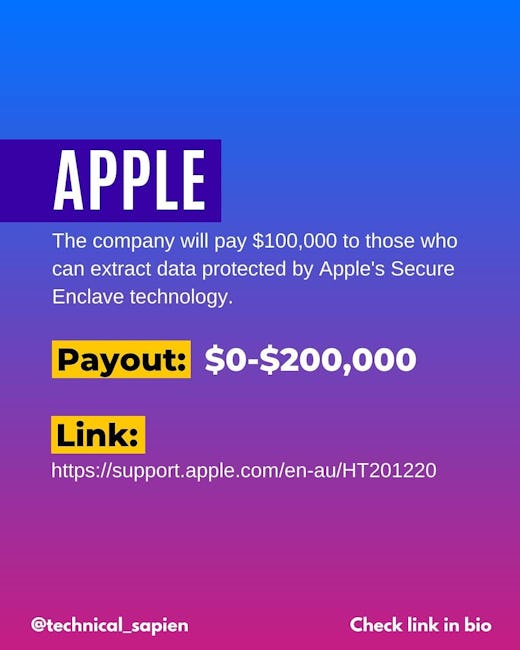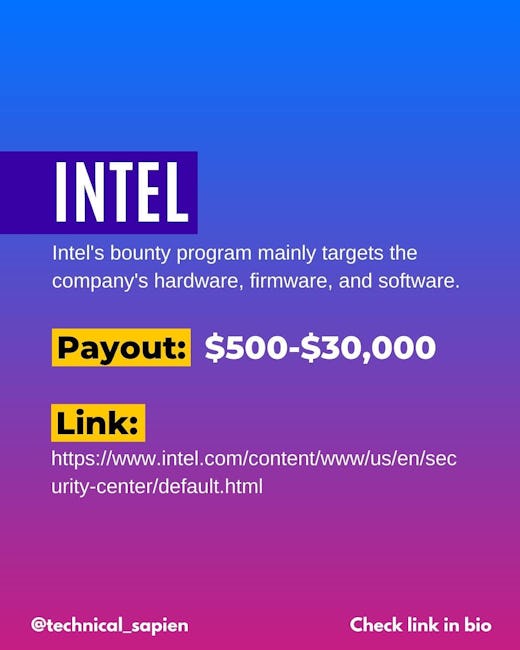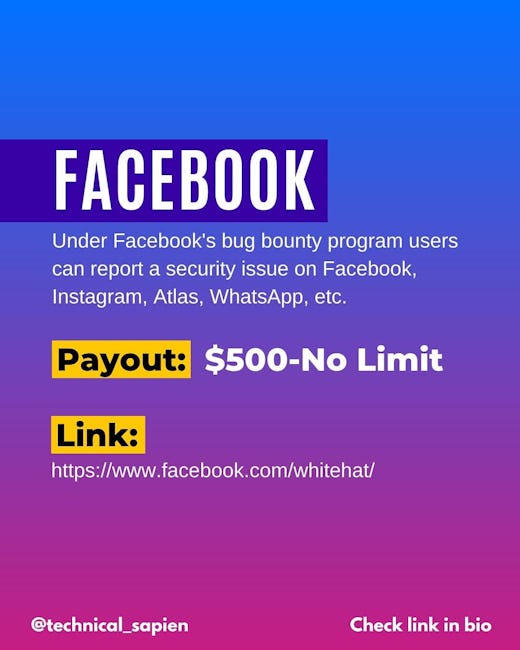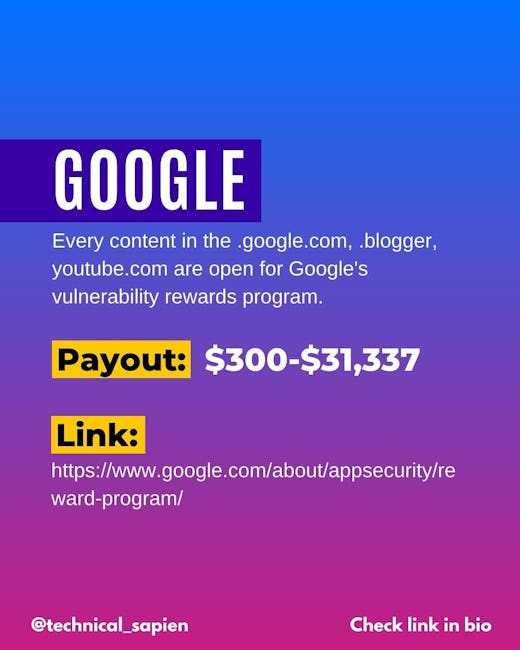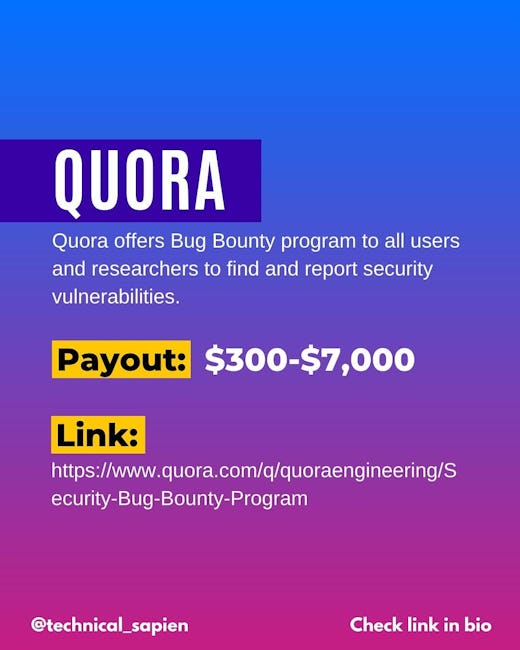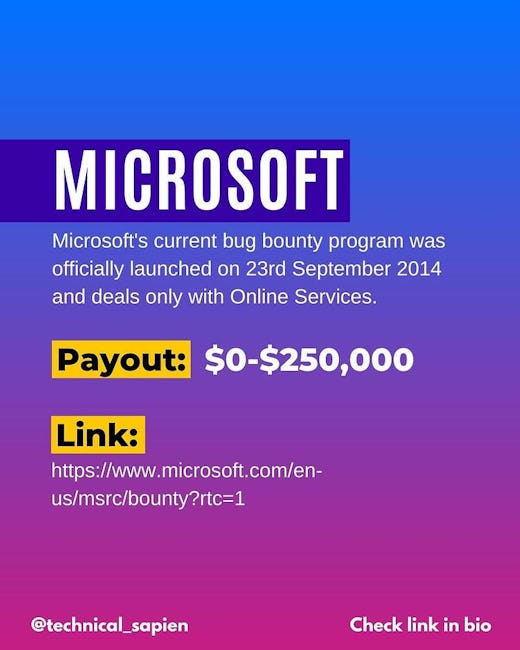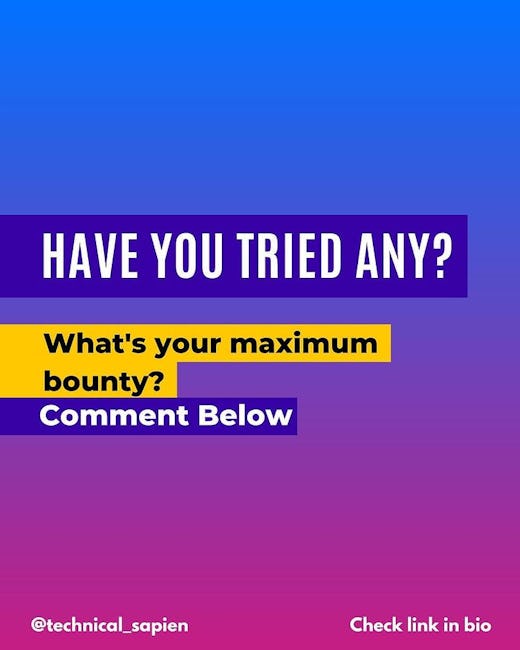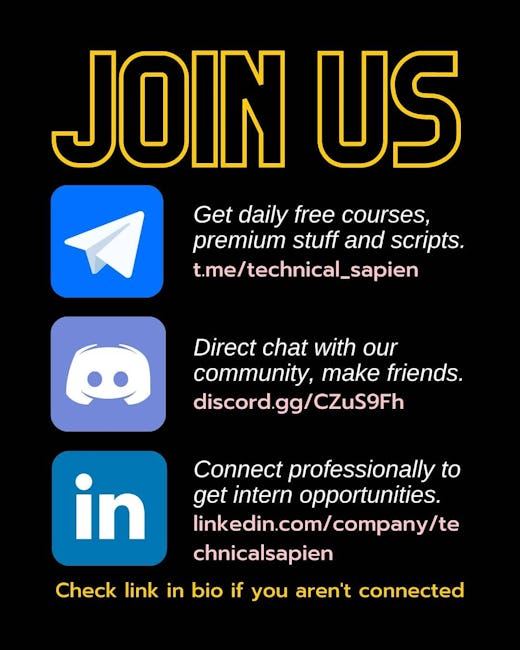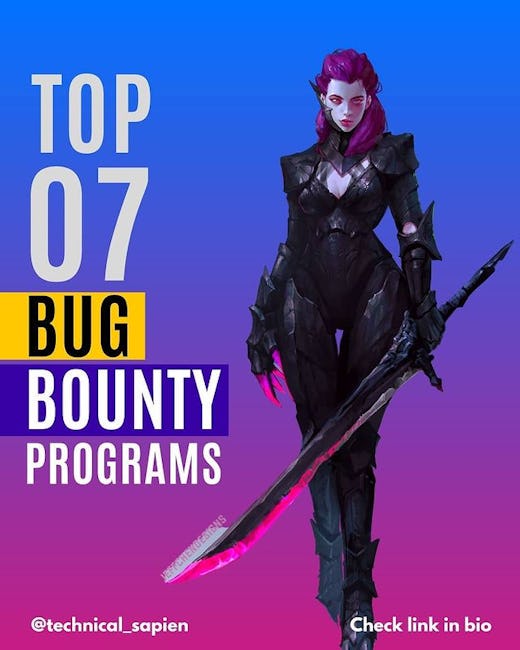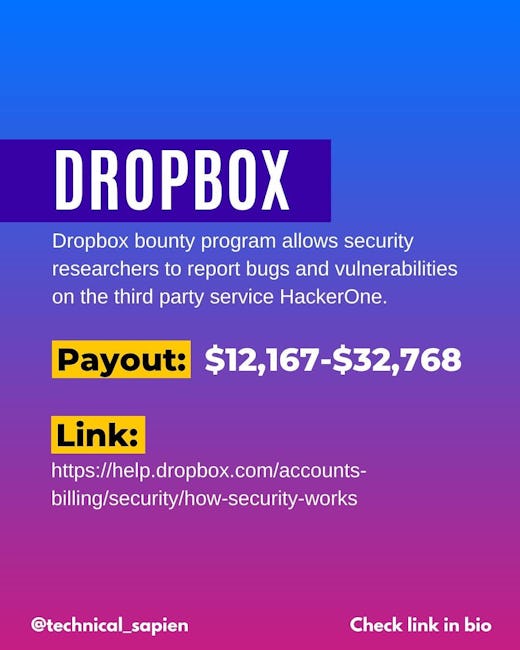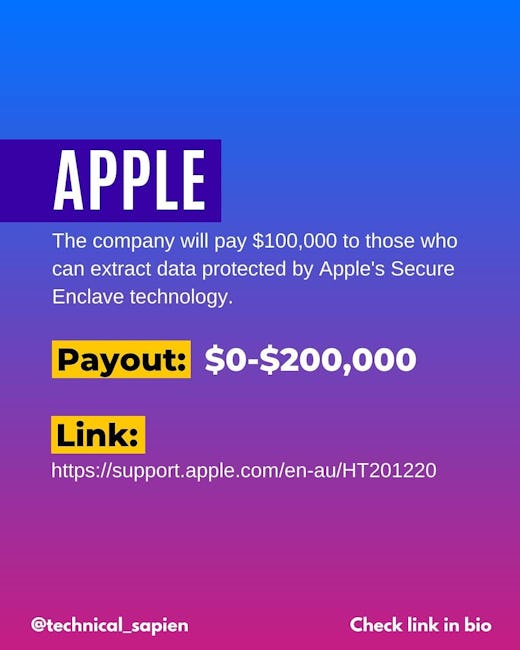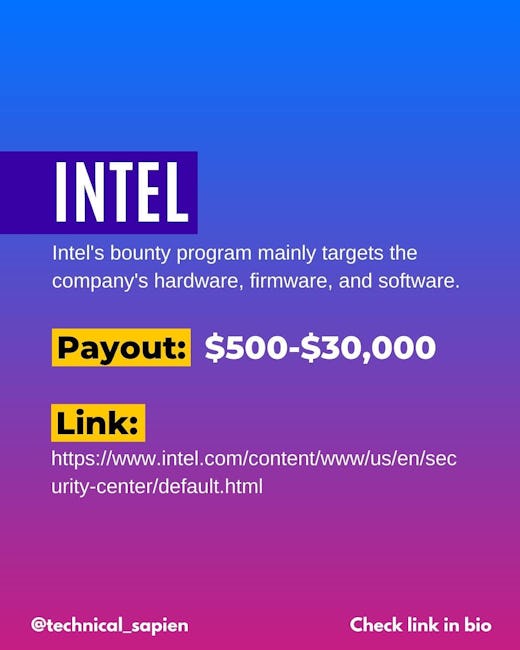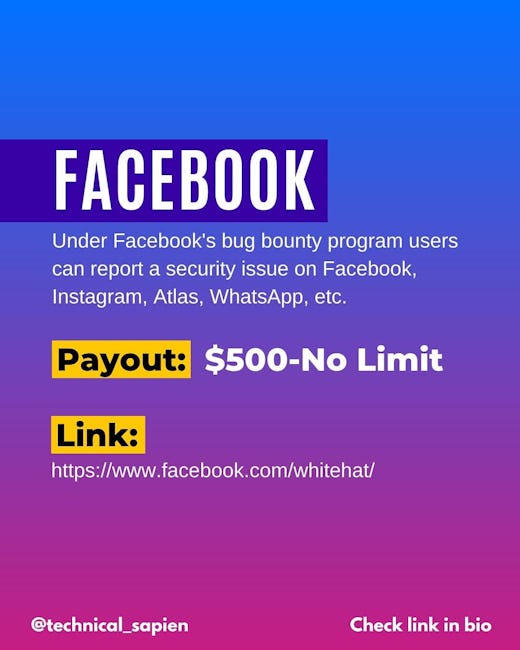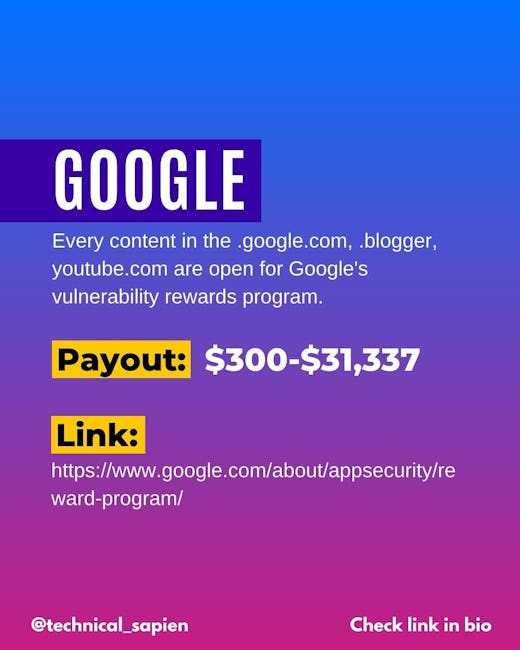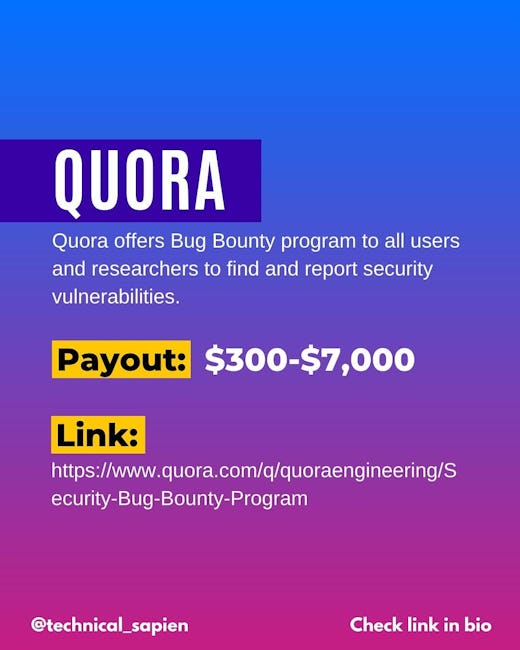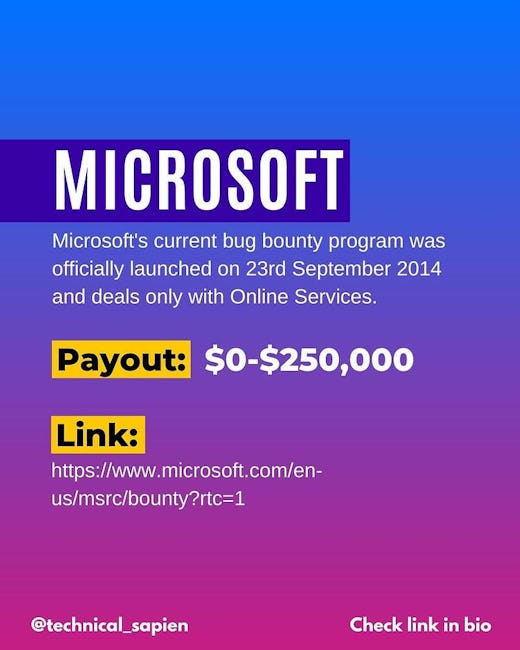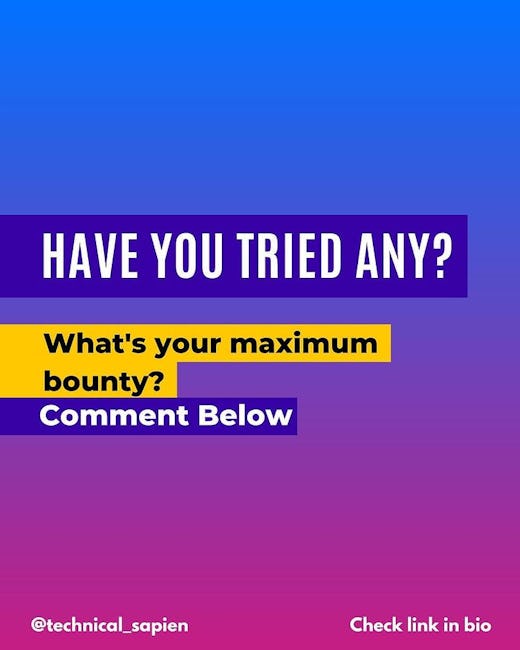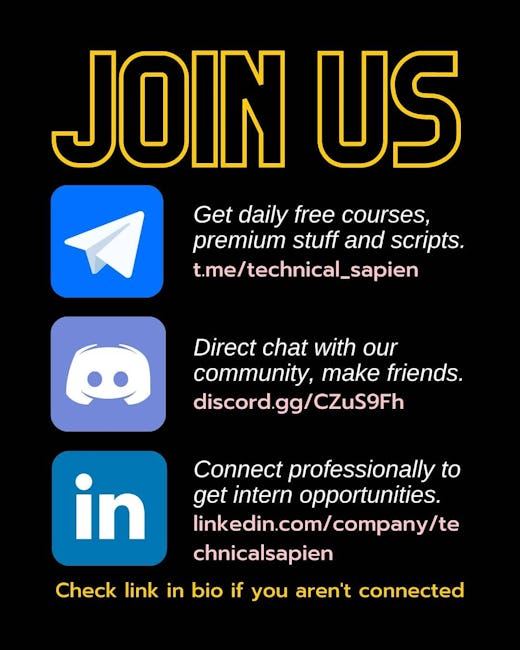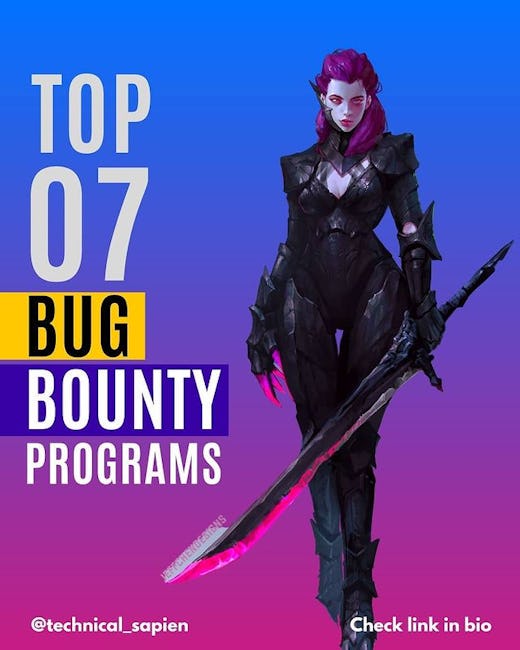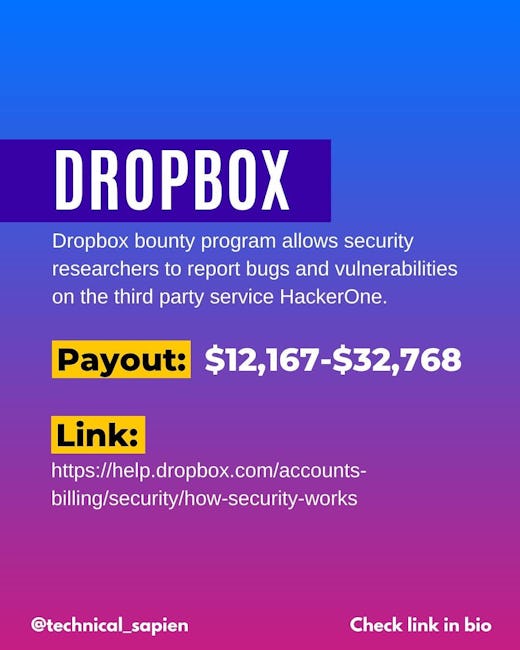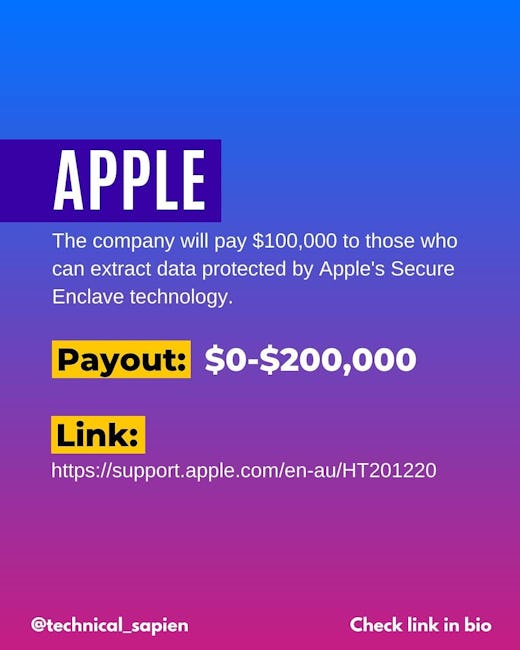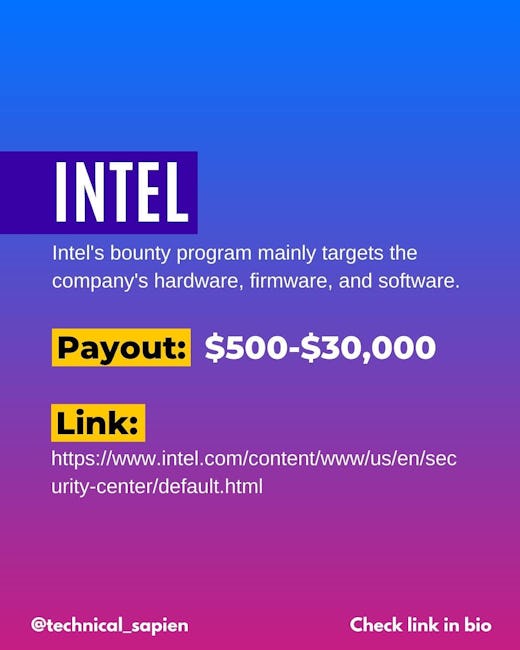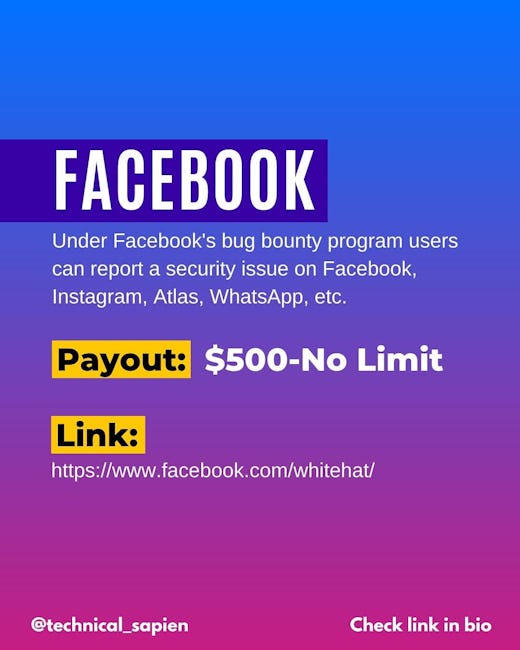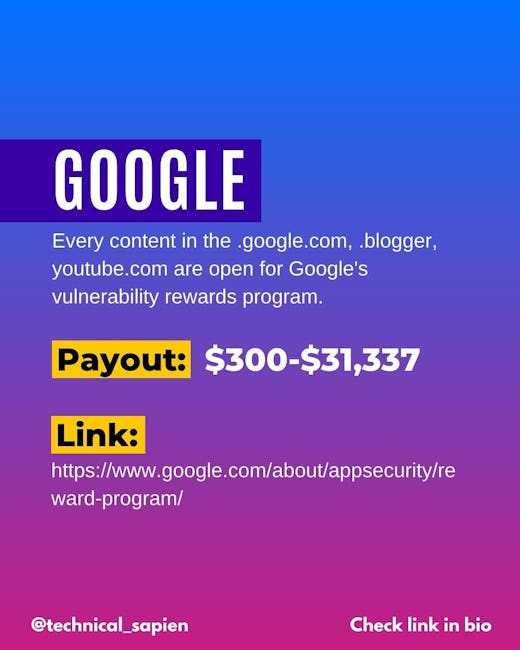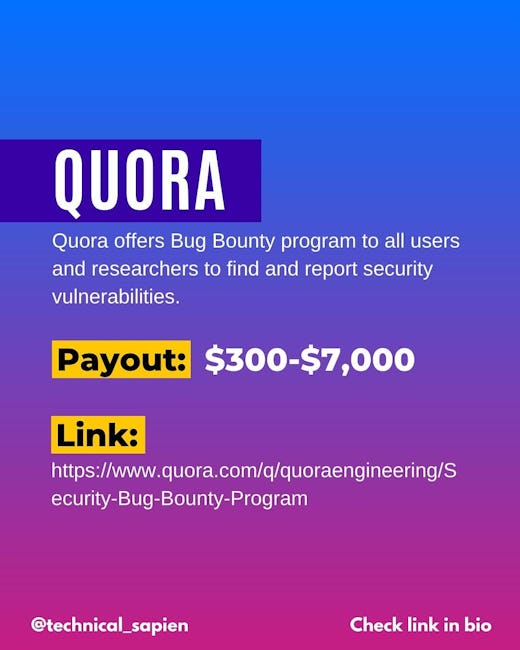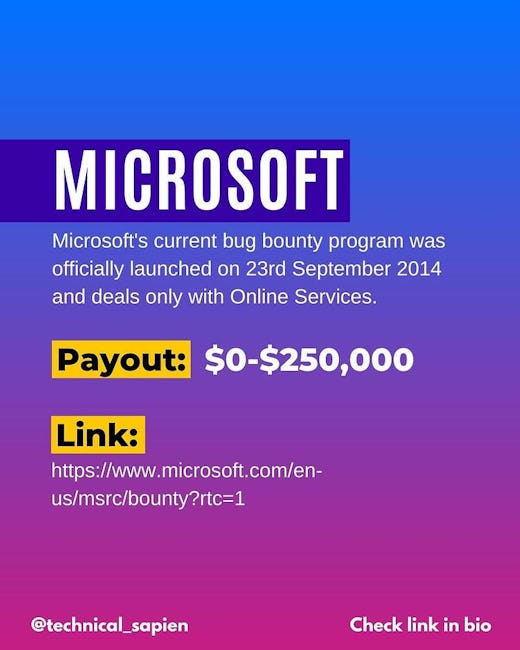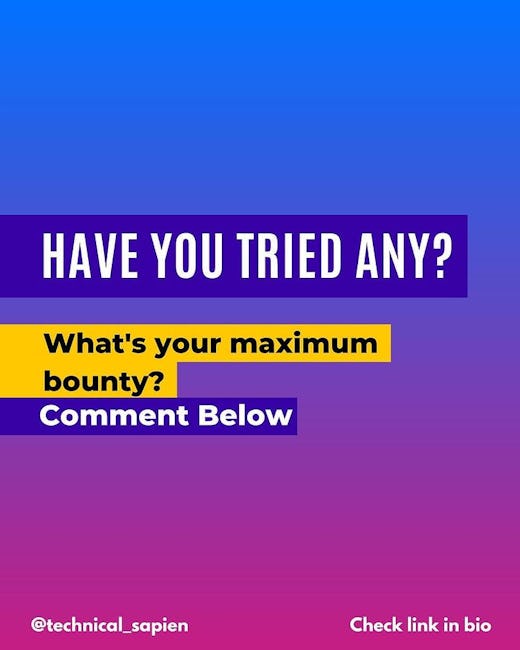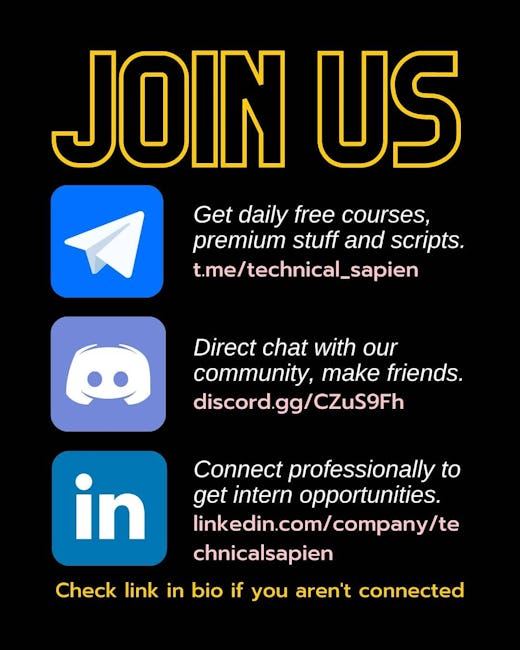 Top 7 Bug Bounty Programs
• Dropbox - Dropbox bounty program allows security researches to report bugs and vulnerabilities on the third party service HackerOne.
Payout: $12,167,-$32,768
Link: https://help.dropbox.com/accounts-billing/security/how-security-works
• Apple - The company will pay $100,000 to those who can extract data protected by Apple's Secure Enclave technology.
Payout: $0-$200,000
Link: https://support.apple.com/en-au/HT201220
• INTEL - Intel's bounty program mainly targets the company's hardware, firmware, and software.
Payout: $500-$30,000
Link: https://www.intel.com/content/www/us/en/security-center/default.html
• Facebook - Under Facebook's bug bounty program users can report a security issue on Facebook, Instagram, Atlas, WhatsApp, etc.
Payout: $500-No limit
Link: https://www.facebook.com/whitehat/
• Google - Every content in the .google.com, .bigger, youtube.com are open for Google's vulnerability rewards program.
Payout: $300-$31,337
Link: https://www.google.com/about/appsecurity/reward-program/
• Quora - Quora offers bug bounty program to all users and researchers to find and report security vulnerabilities.
Payout: $300,$7,000
Link: https://www.quora.com/q/quoraengineering/Security-Bug-Bounty-Program
• Microsoft - Microsoft's current bug bounty program has officially launched in 23rd September 2014, and deals online with online services.
Payout:$0-$250,000
Link: https://www.microsoft.com/en-us/msrc/bounty?rtc=1
Have you tried any? What your maximum bounty? Comment below
Join us. Get daily free courses, premium stuff and scripts t.me/technical_sapien
Direct chat with our community, make friends. discord.gg/CZuS9Fh
Connect professionally to get intern opportunities. linkedin.com/company/technicalsapien
More booklets by Technical Sapien
More IT & Software booklets
Your recently viewed booklets
See all booklets