Booklet
Top 20 No Code Tools Part 2 of 2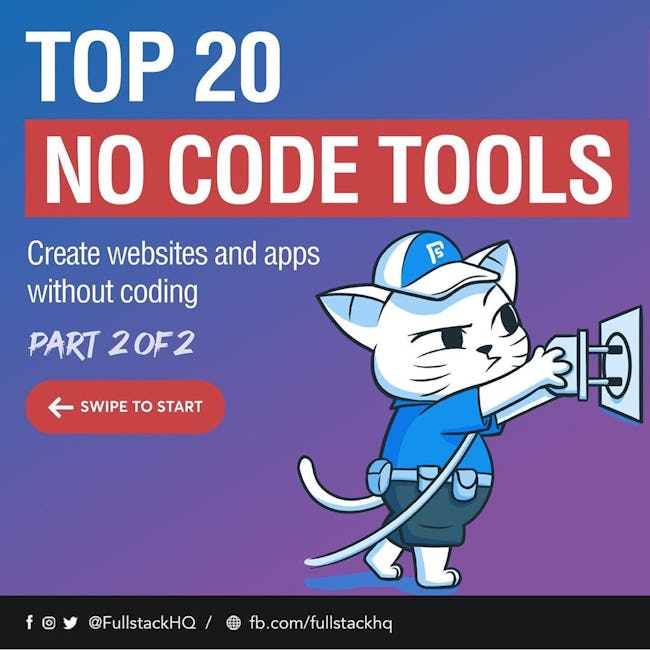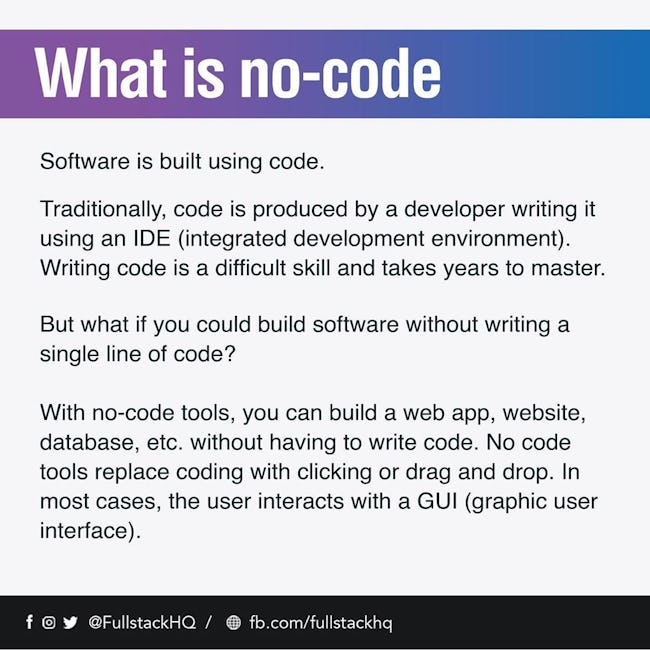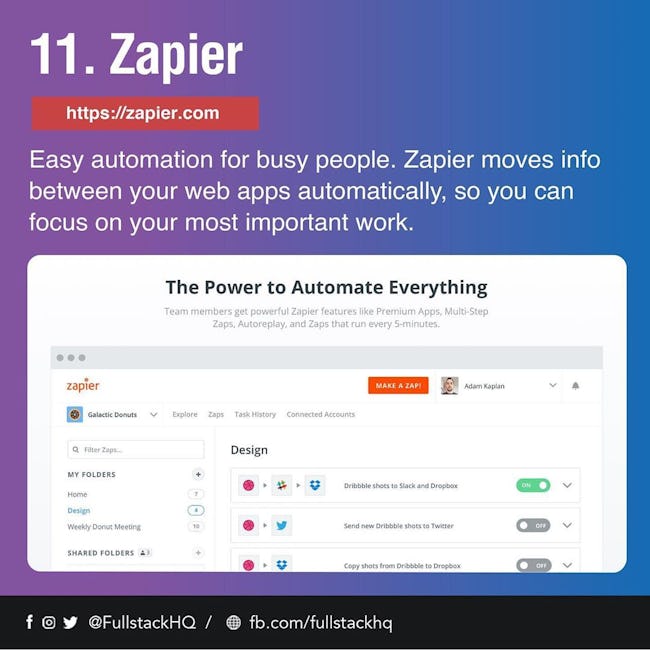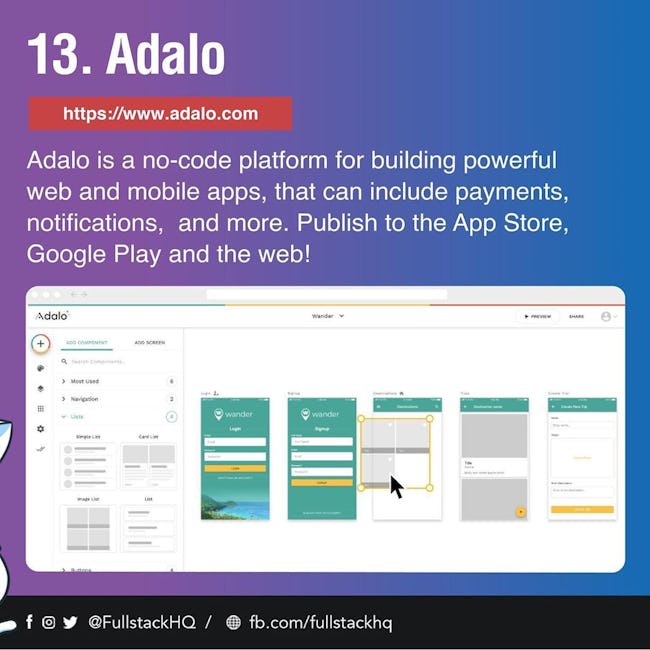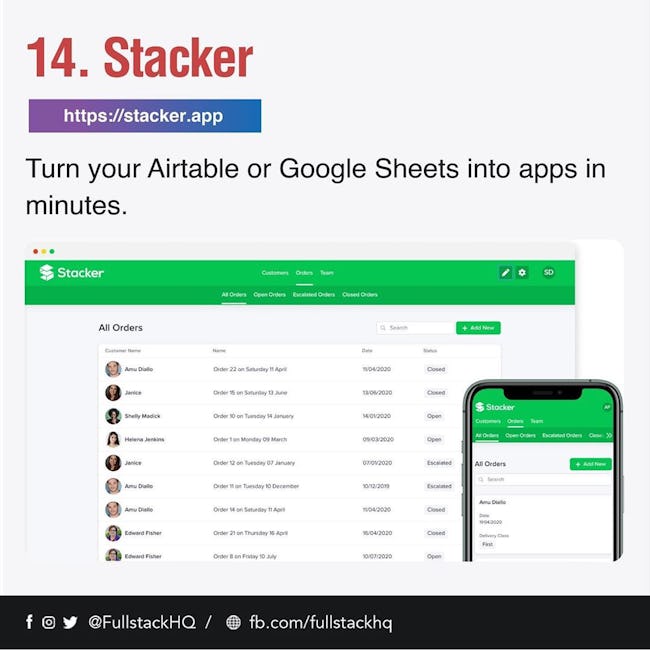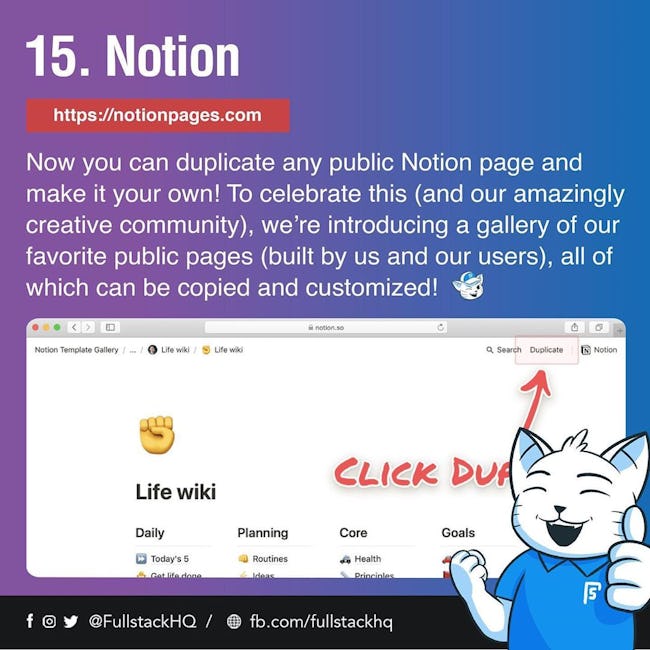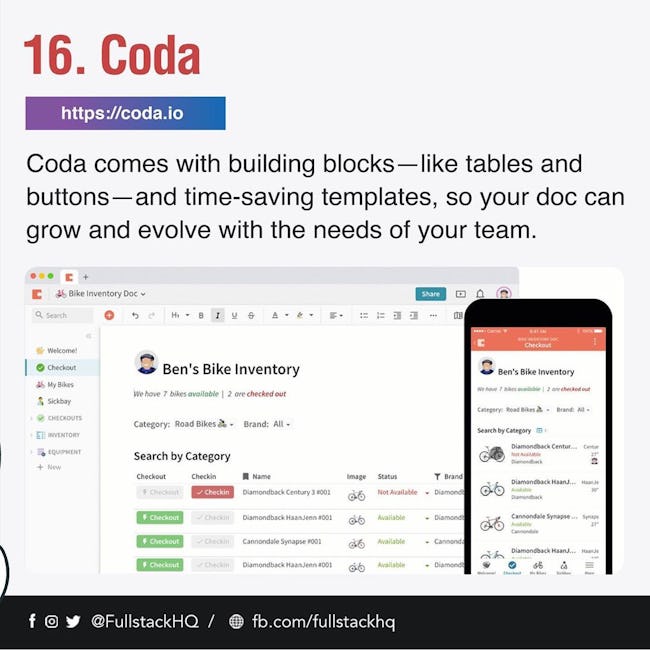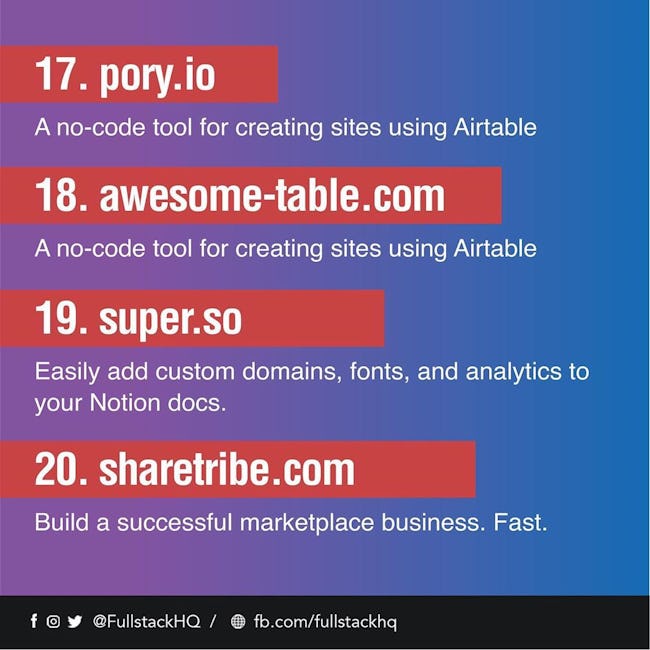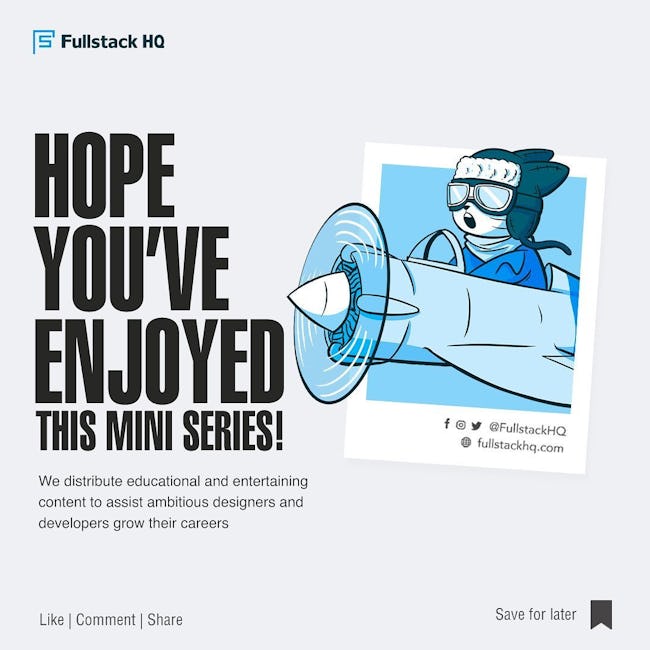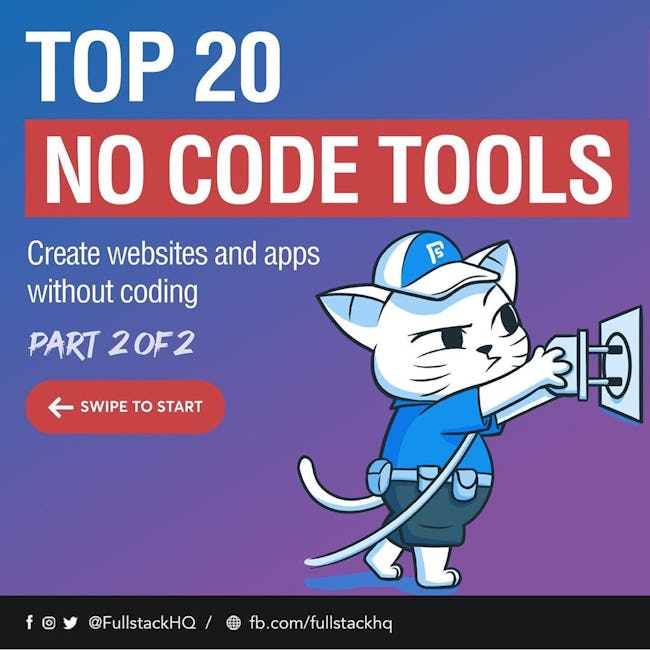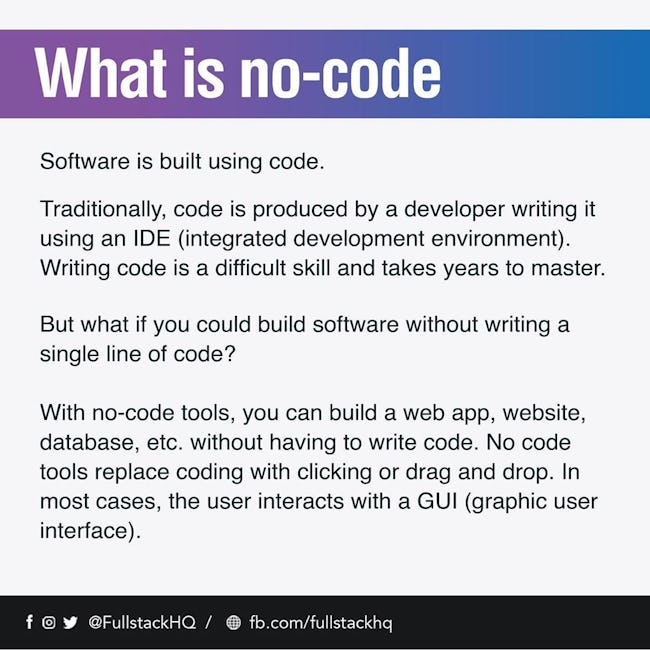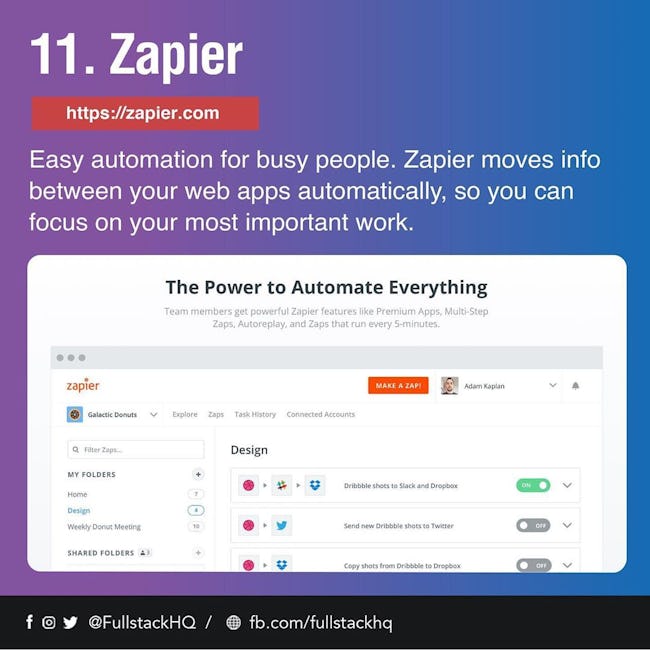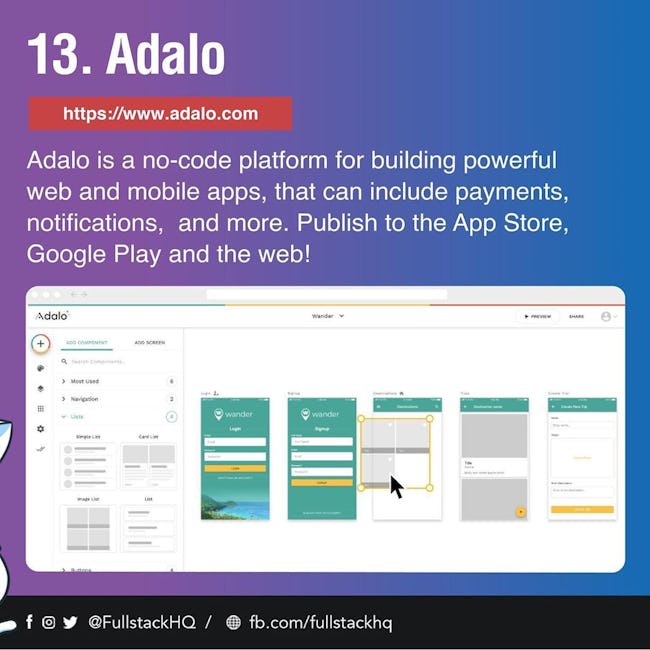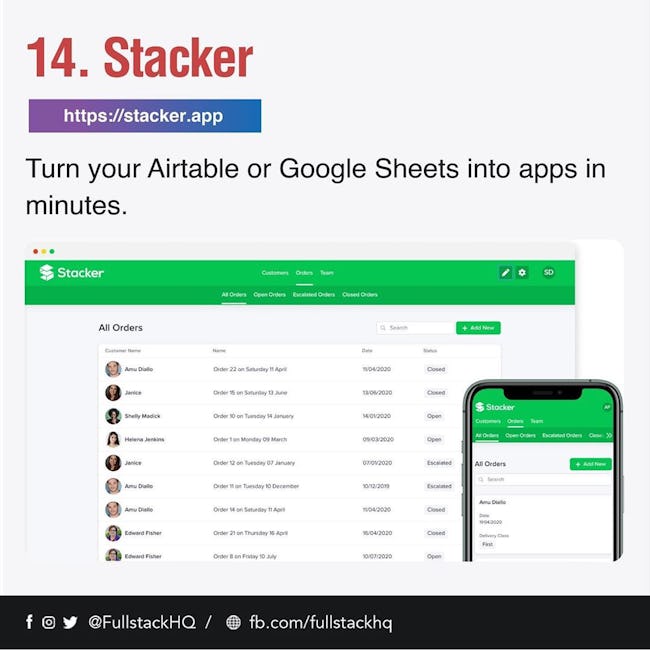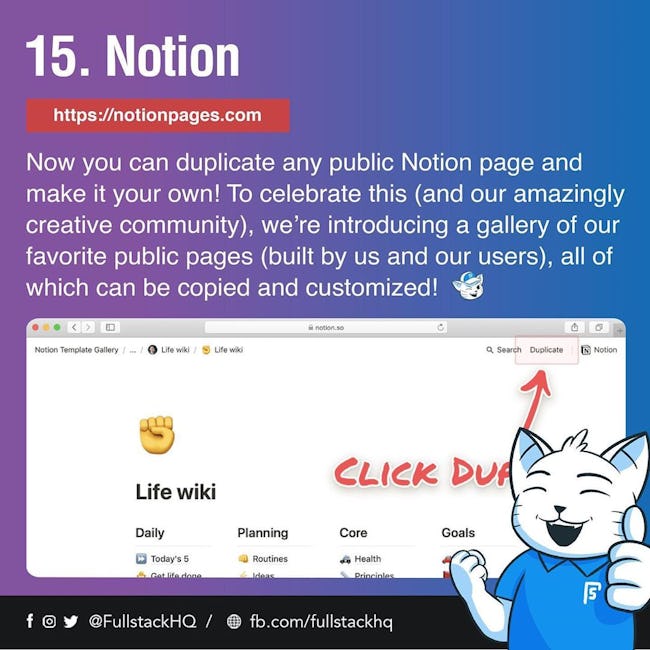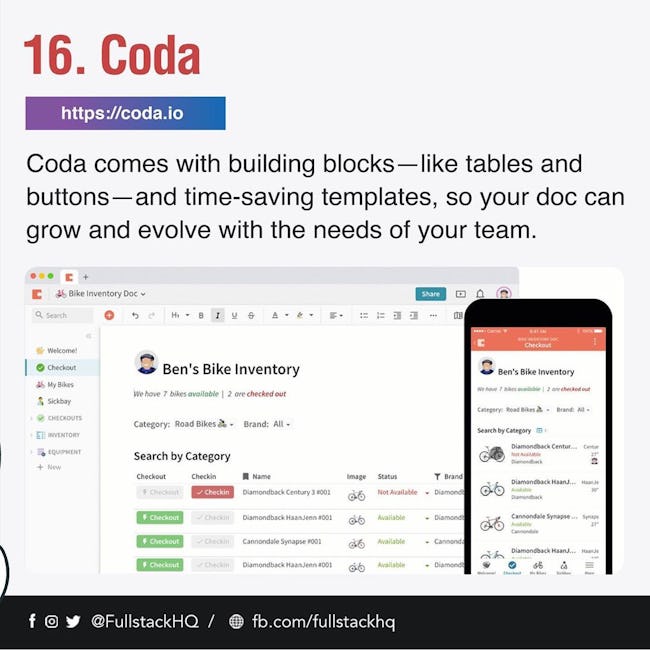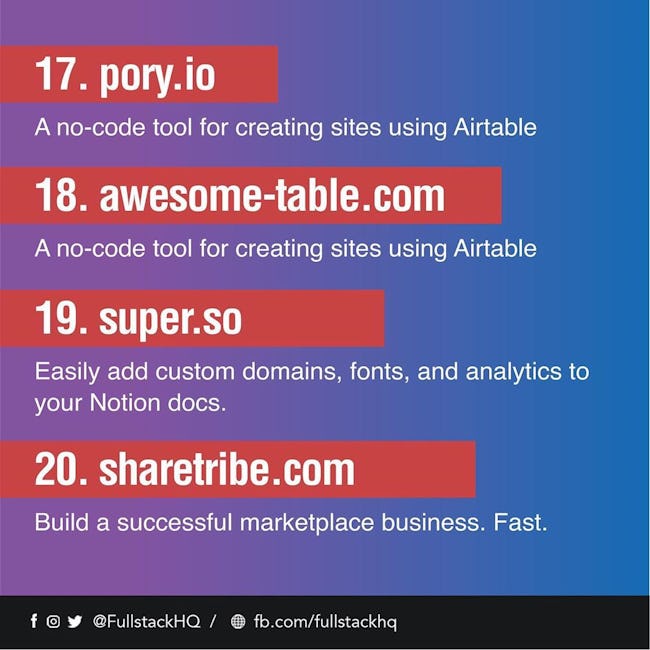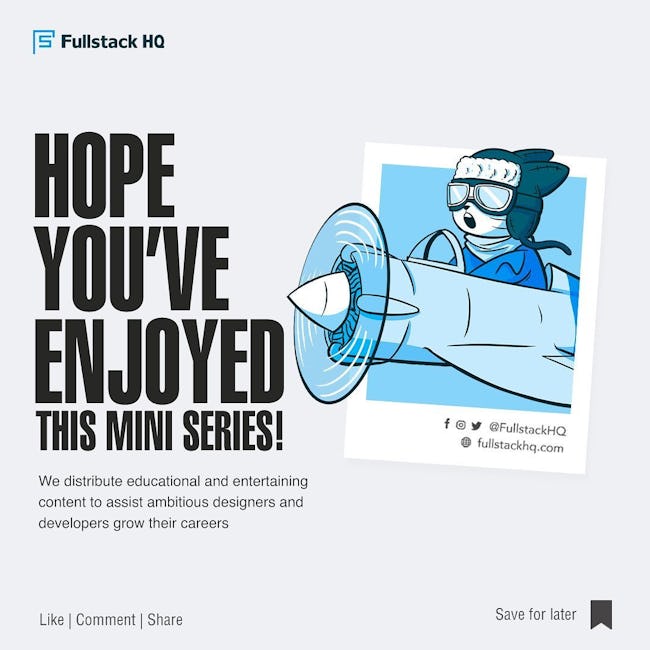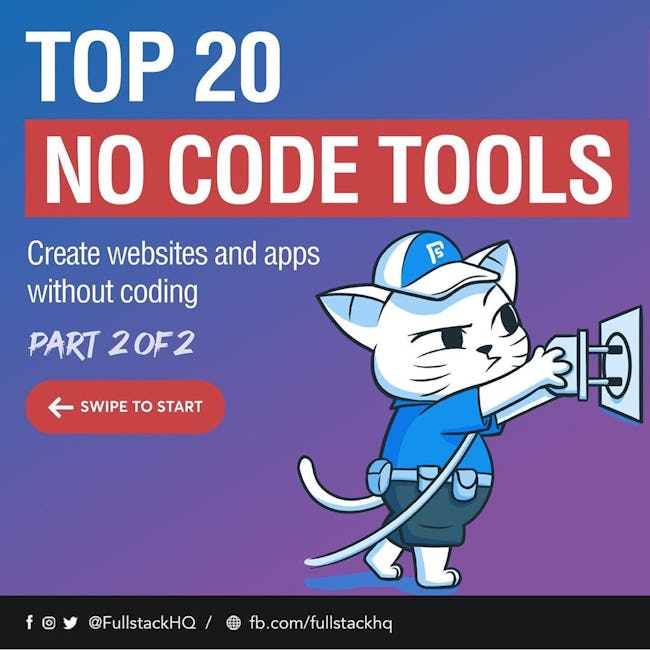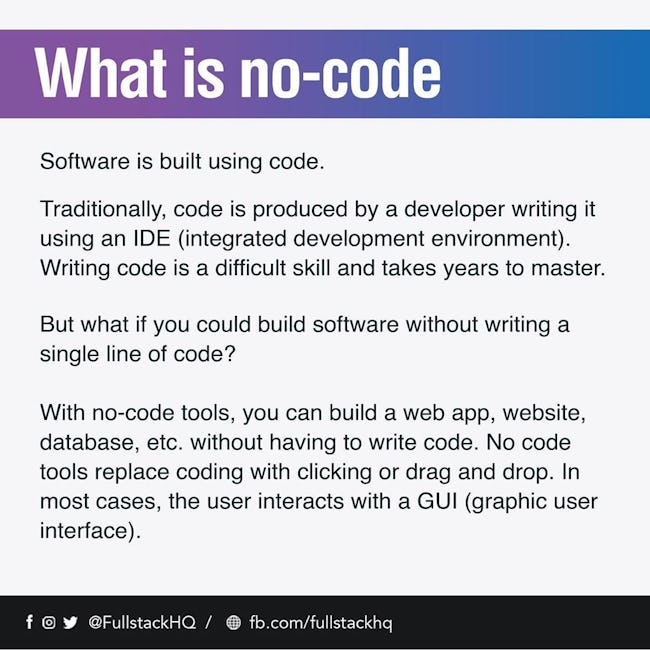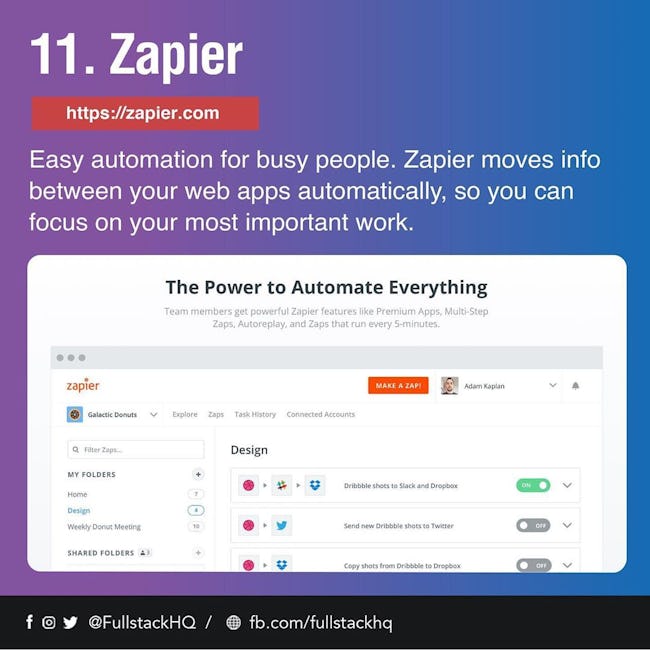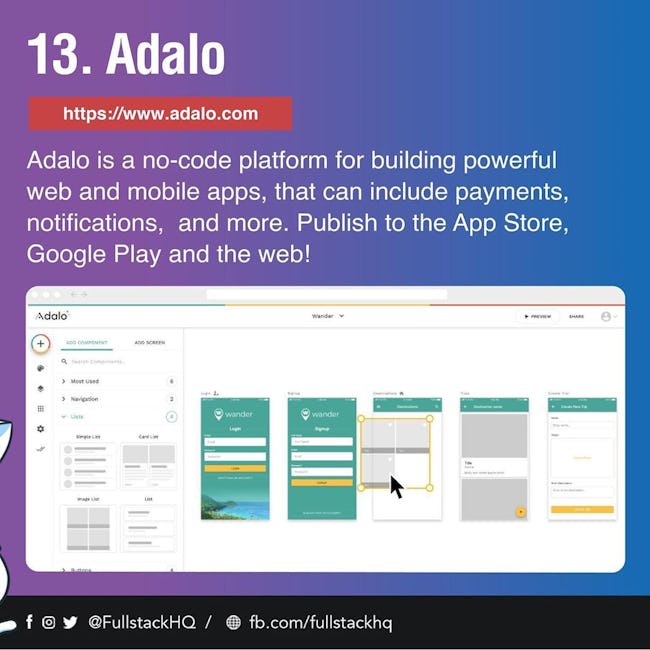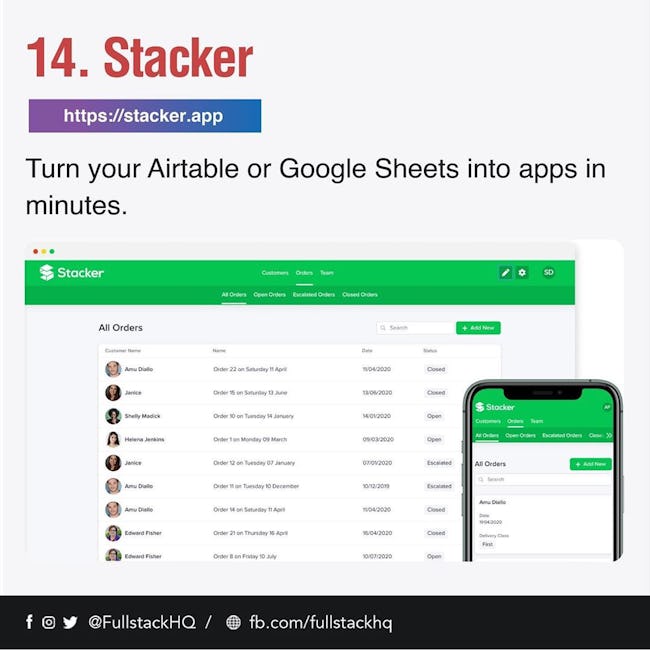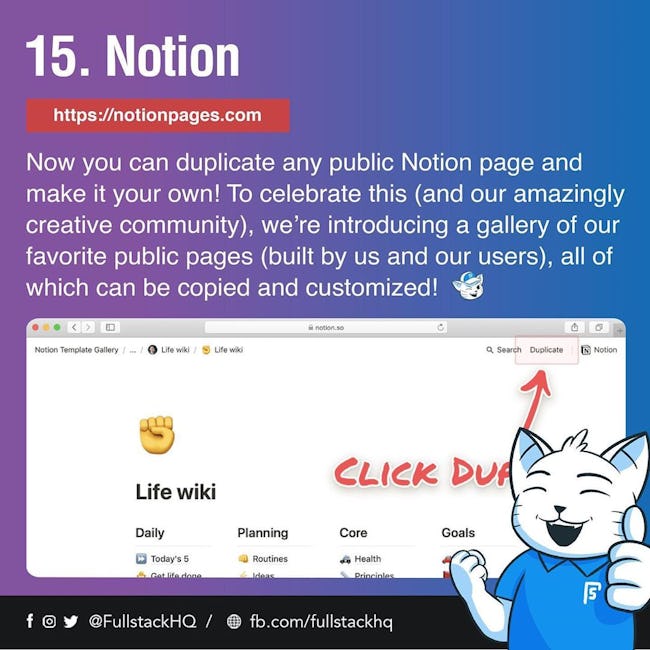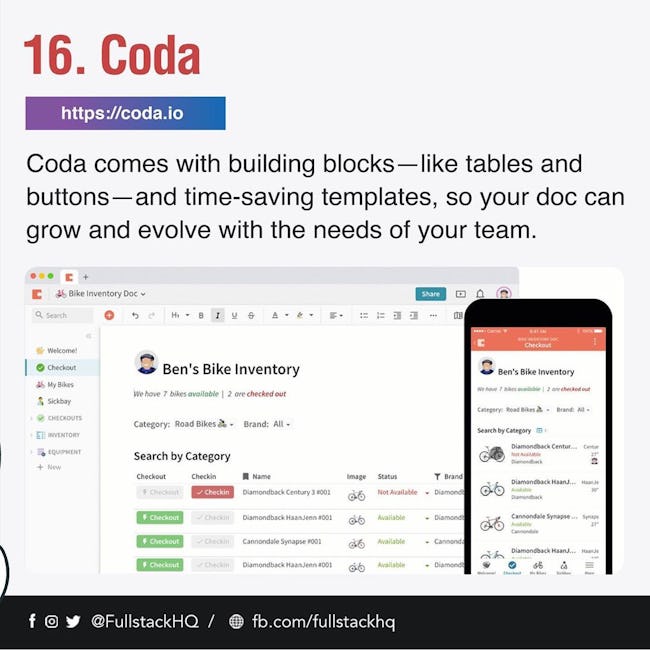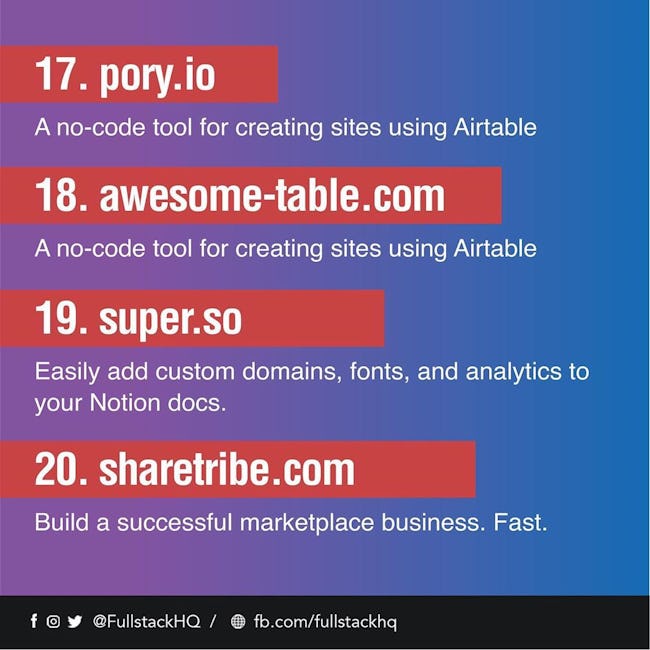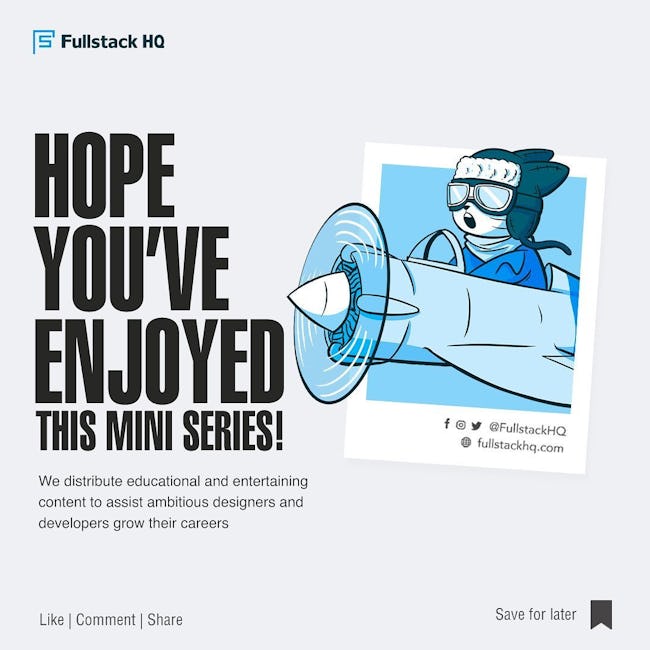 Top 20 No Code Tools
What is no-code
Software is built using code.
Traditionally, code is produced by a developer writing it using an IDE (integrated development environment). Writing code is a difficult skill and takes years to master.
But what if you could build software without writing a single line of code?
With no-code tools, you can build a web app, website, database, etc. without having to write code. No code tools replace coding with clicking or drag and drop. In most cases, the user interacts with a GUI (graphic user interface).
11. Zapier
https://zapier.com
Easy automation for busy people. Zapier moves info between your web apps automatically, so you can focus on your most important work.
12. Typeform
https://www.typeform.com Build beautiful & conversational forms, surveys, quizzes, shopping carts, and more. From beautiful contact forms, to engaging job application forms, make the web a little more human today with Typeform.
13. Adalo
https://www.adalo.com
Adalo is a no-code platform for building powerful web and mobile apps, that can include payments, notifications, and more. Publish to the App Store, Google Play and the web!
14. Stacker
https://stacker.app
Turn your Airtable or Google Sheets into apps in minutes.
15. Notion
https://notionpages.com
Now you can duplicate any public Notion page and make it your own! To celebrate this (and our amazingly creative community), we're introducing a gallery of our favorite public pages (built by us and our users), all of which can be copied and customized!
16. Coda
https://coda.io
Coda comes with building blocks—like tables and buttons—and time-saving templates, so your doc can grow and evolve with the needs of your team.
17. pory.io
A no-code tool for creating sites using Airtable
18. awesome-table.com
A no-code tool for creating sites using Airtable
19. super.so
Easily add custom domains, fonts, and analytics to your Notion docs.
20. sharetribe.com
Build a successful marketplace business. Fast.
More booklets by Fullstack HQ
More Development booklets
Your recently viewed booklets
See all booklets