Booklet
Tools Every Web Developer Should Know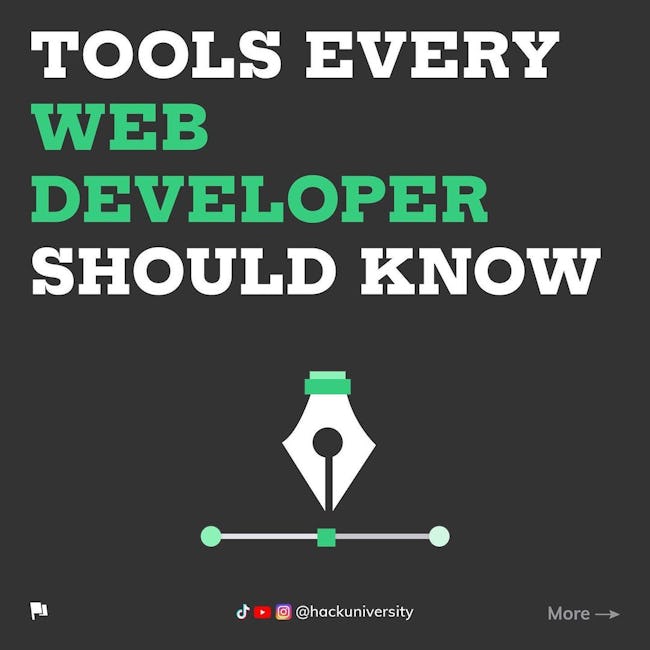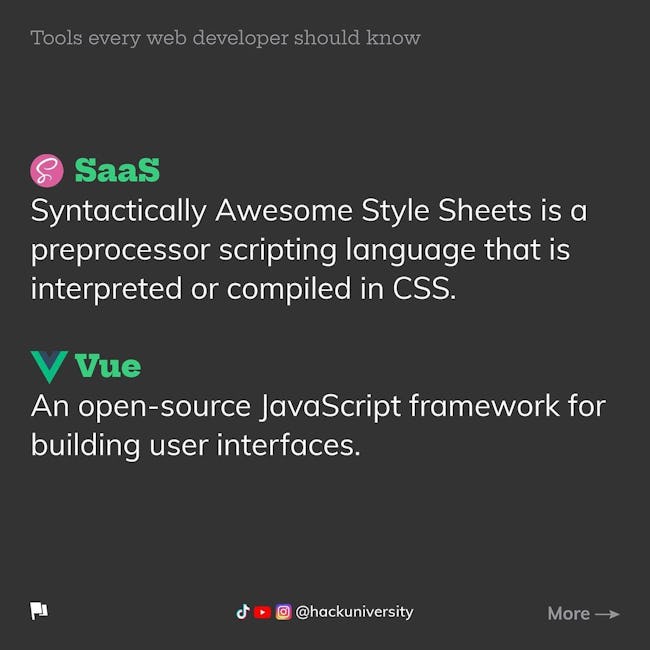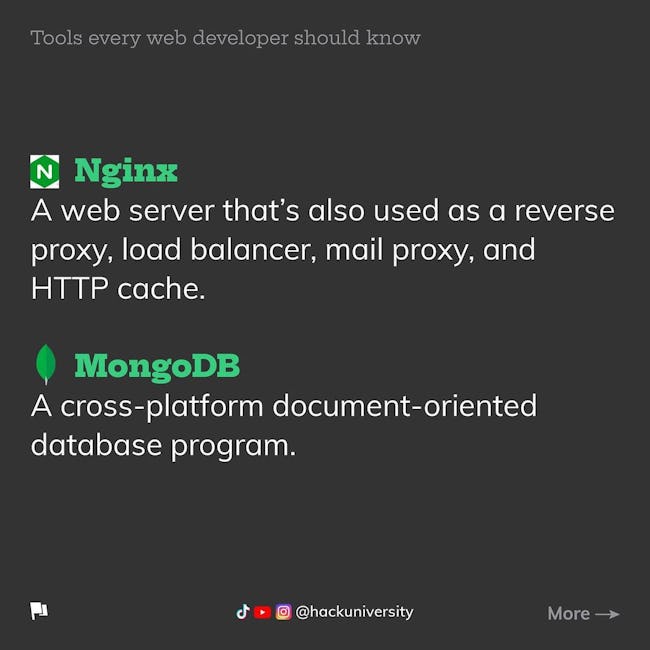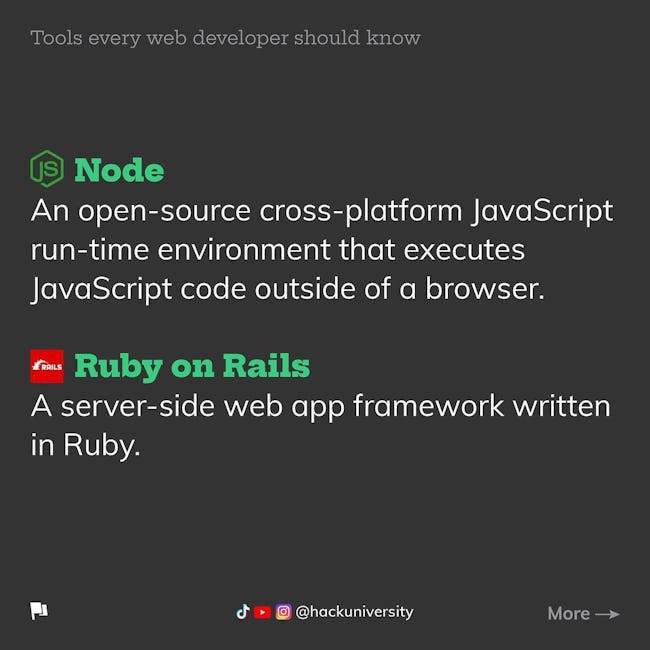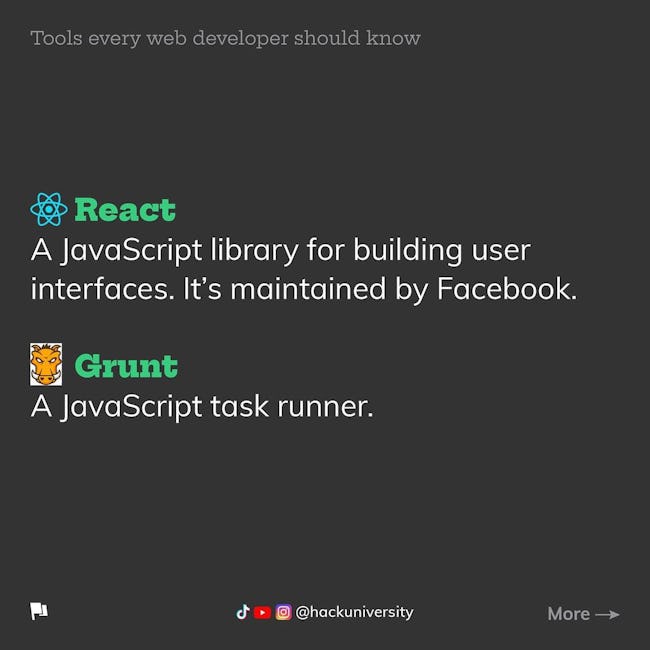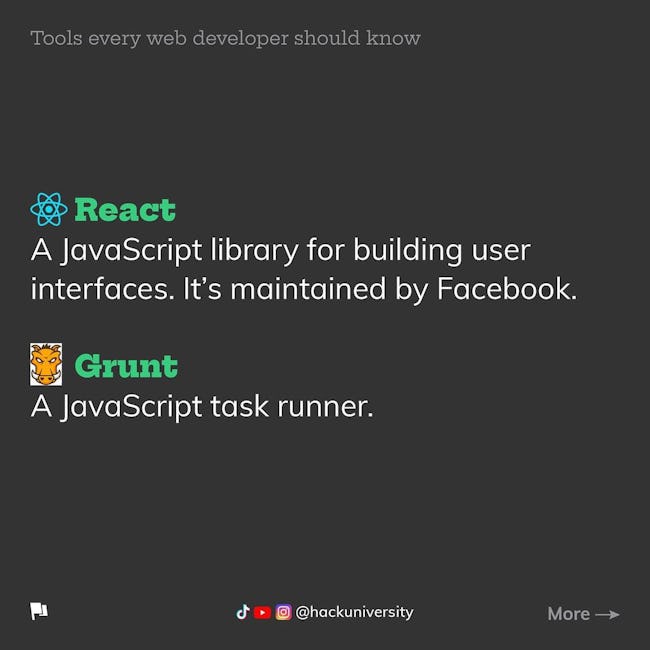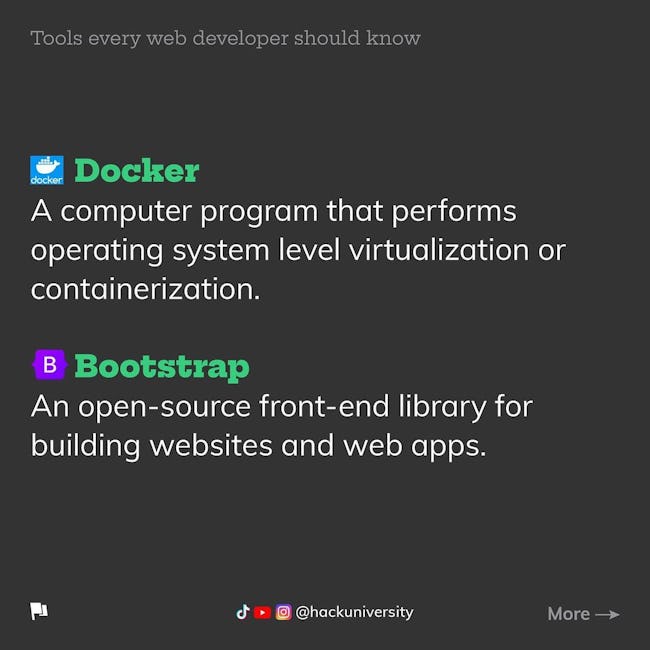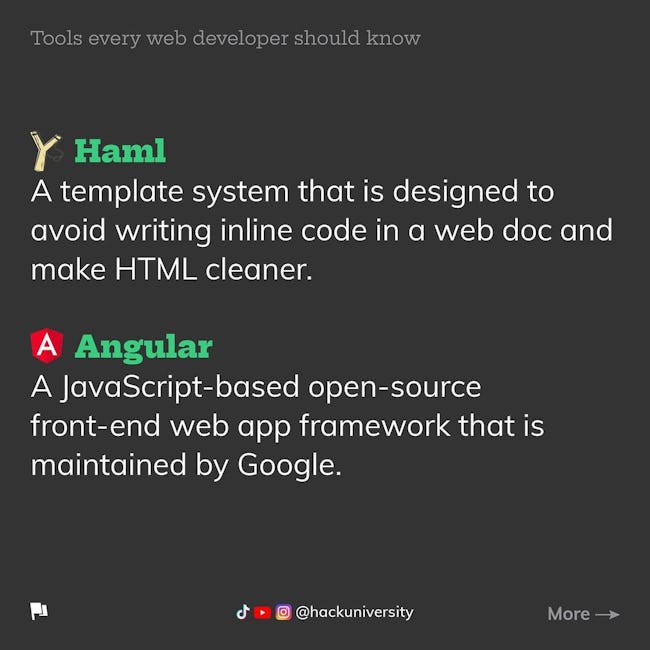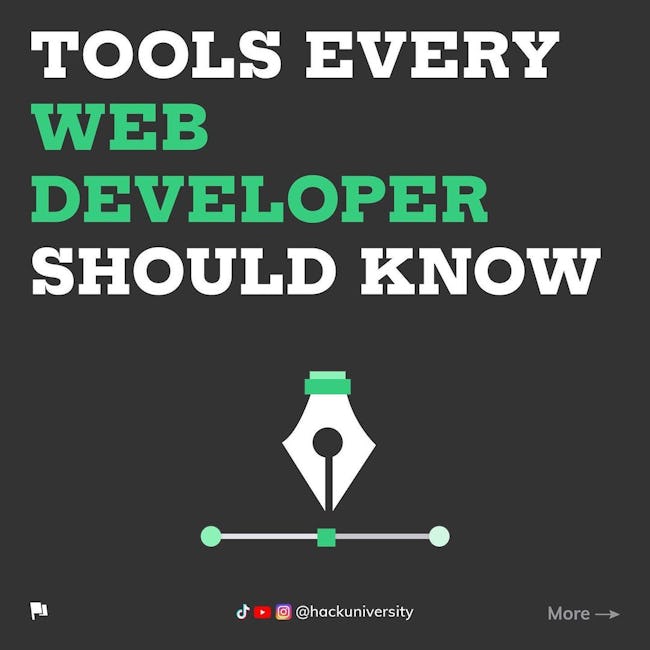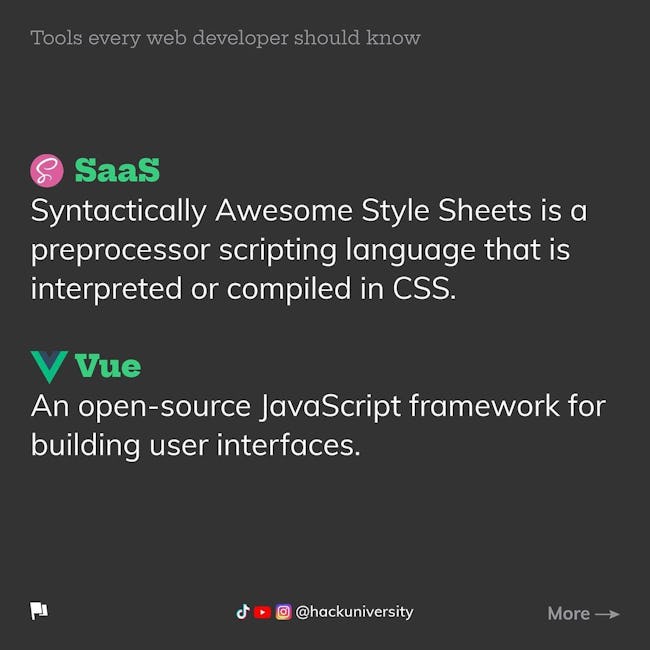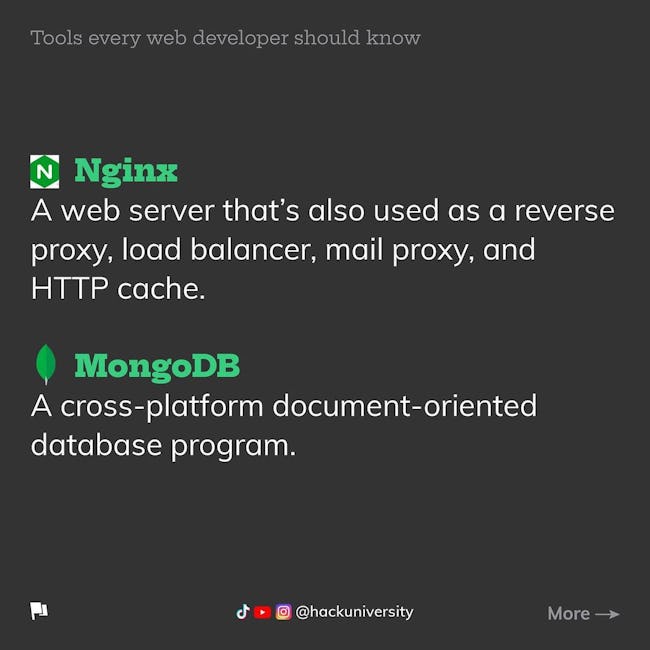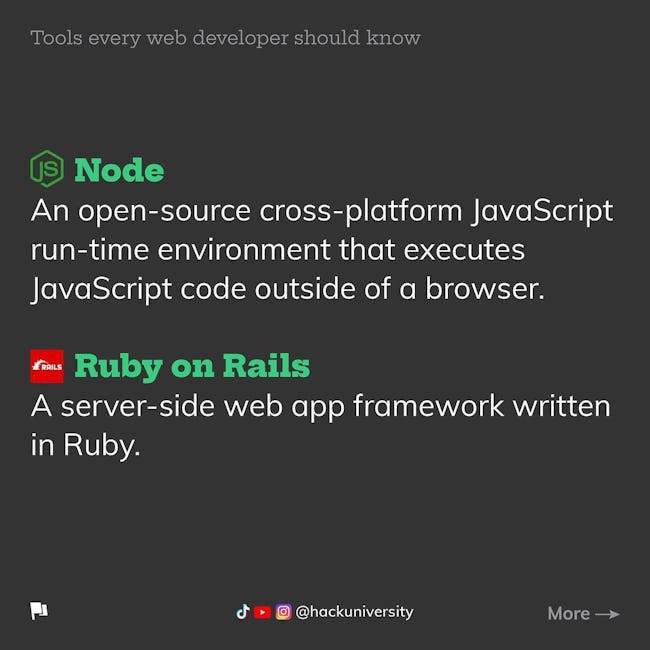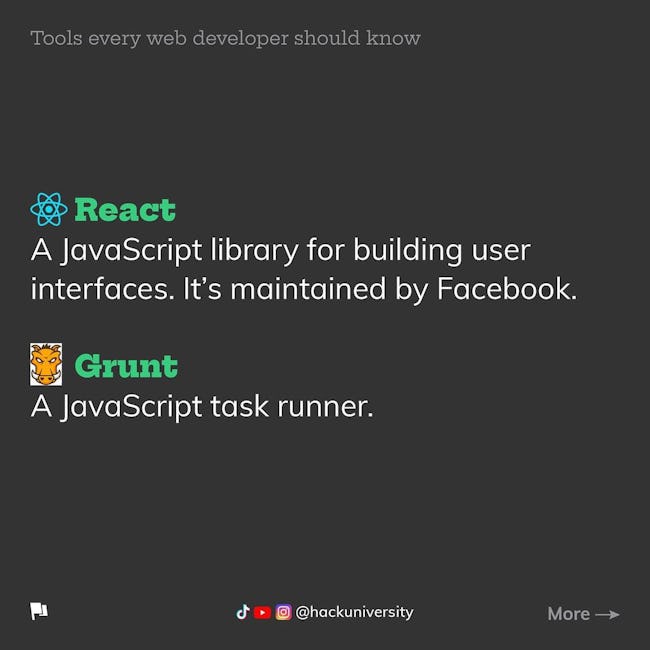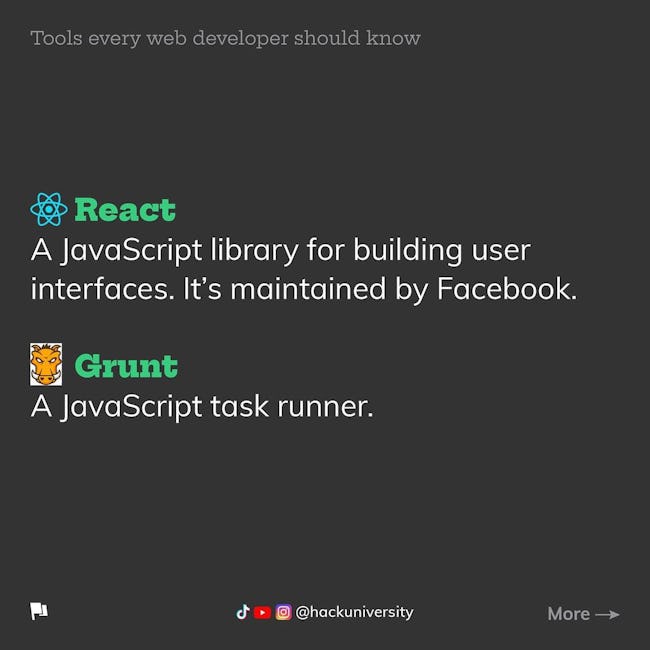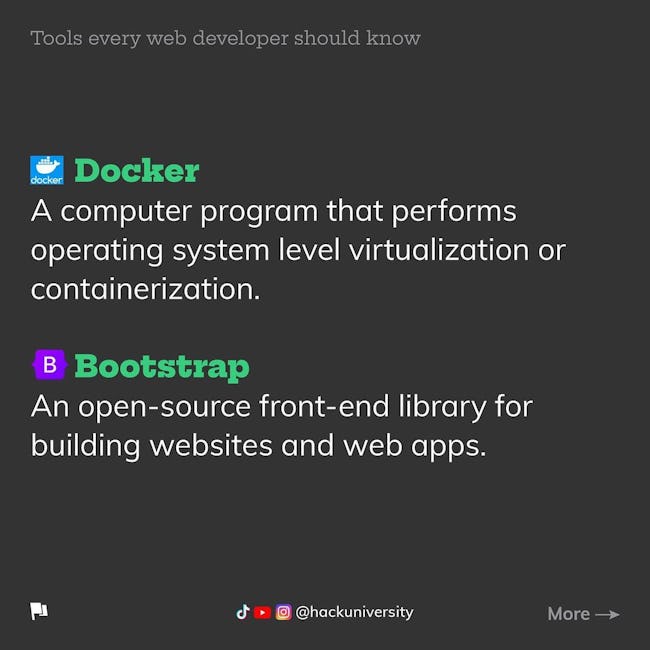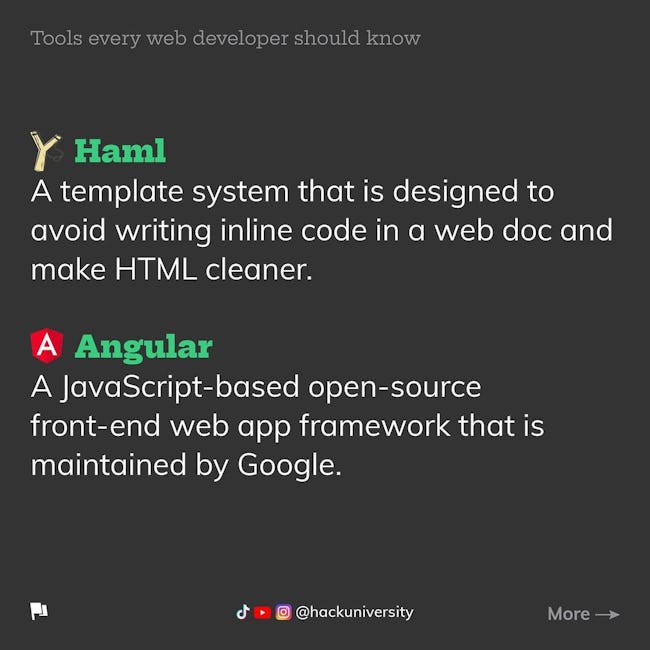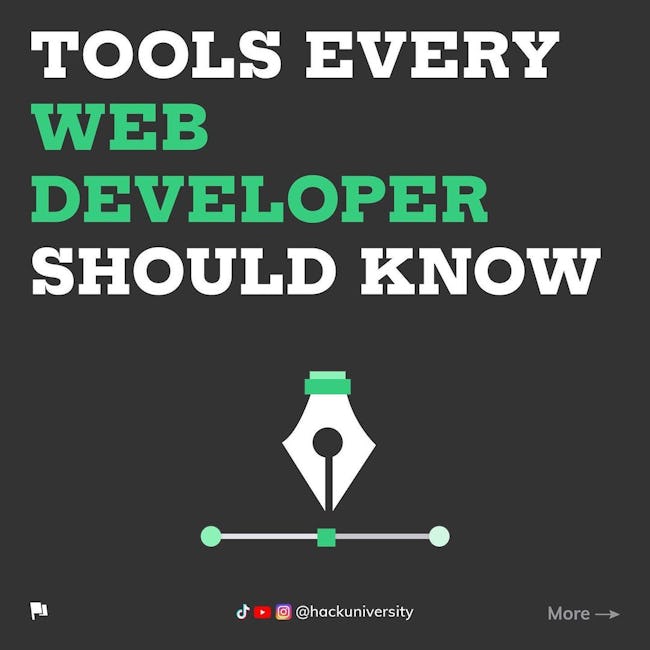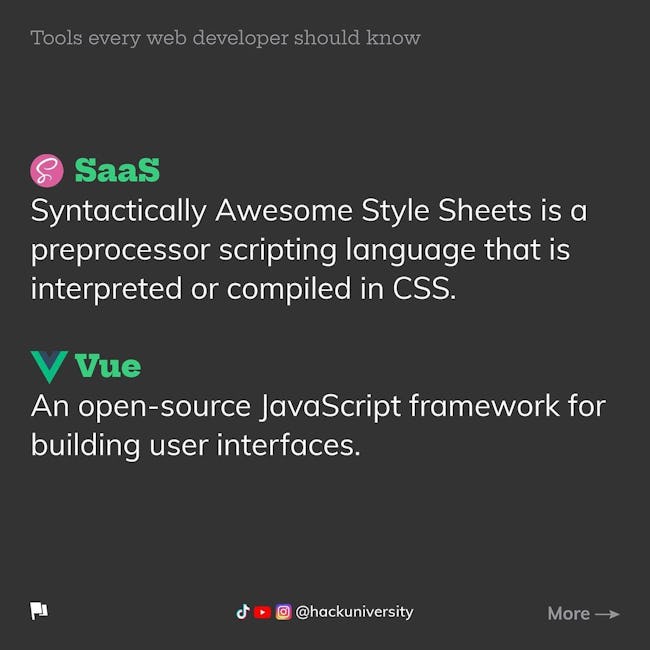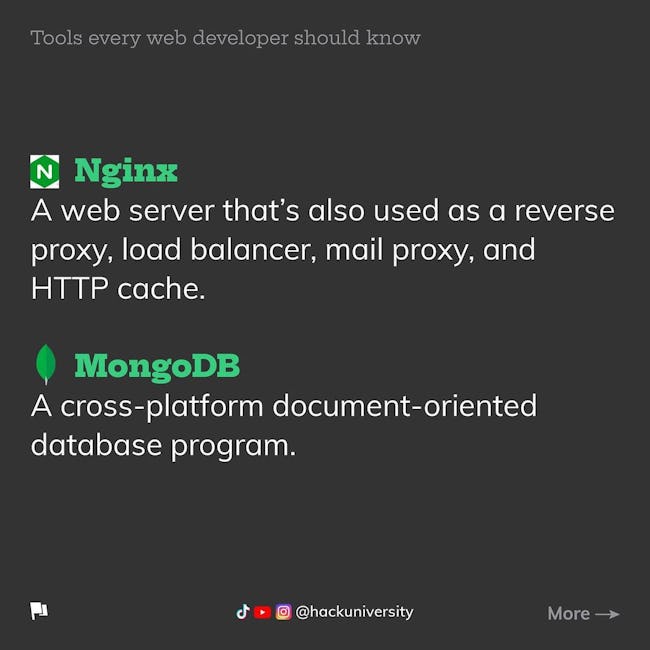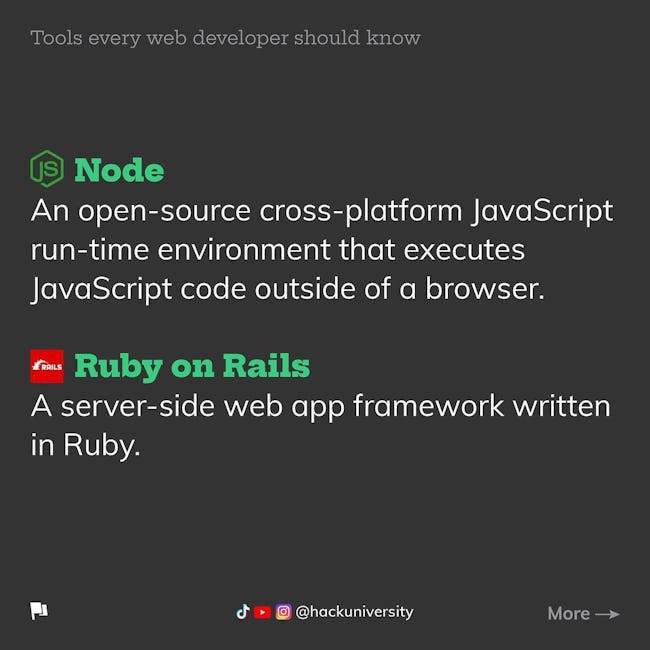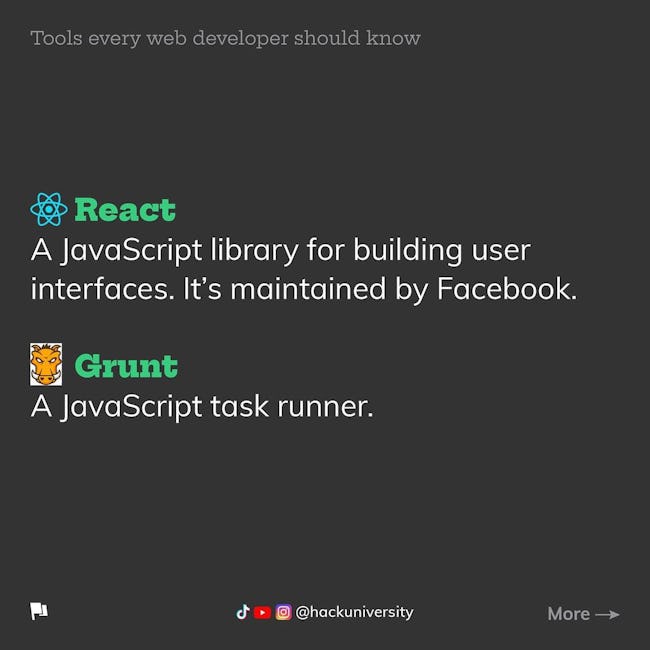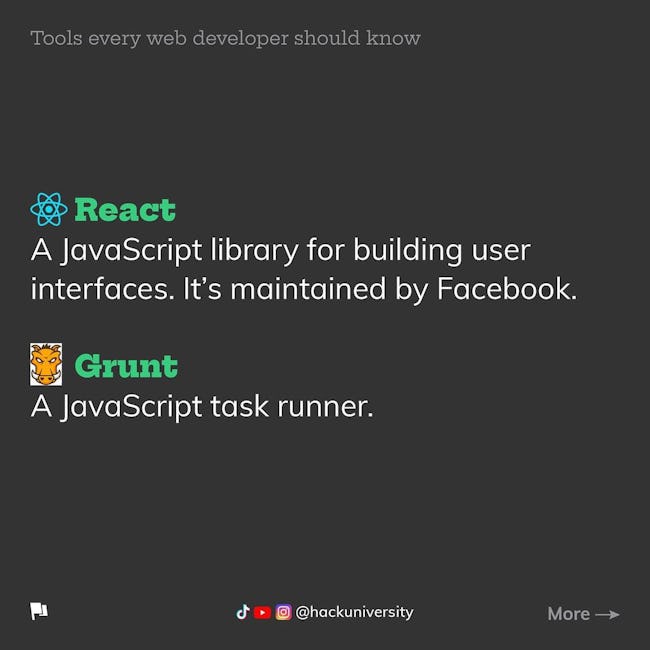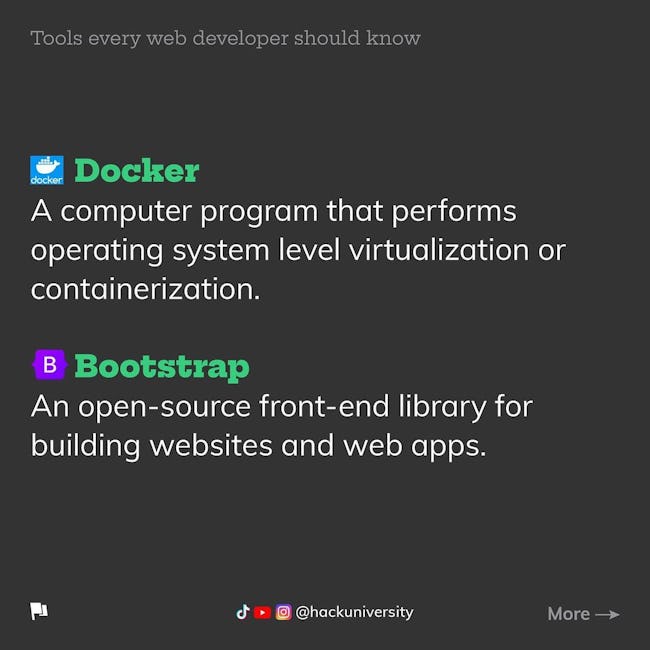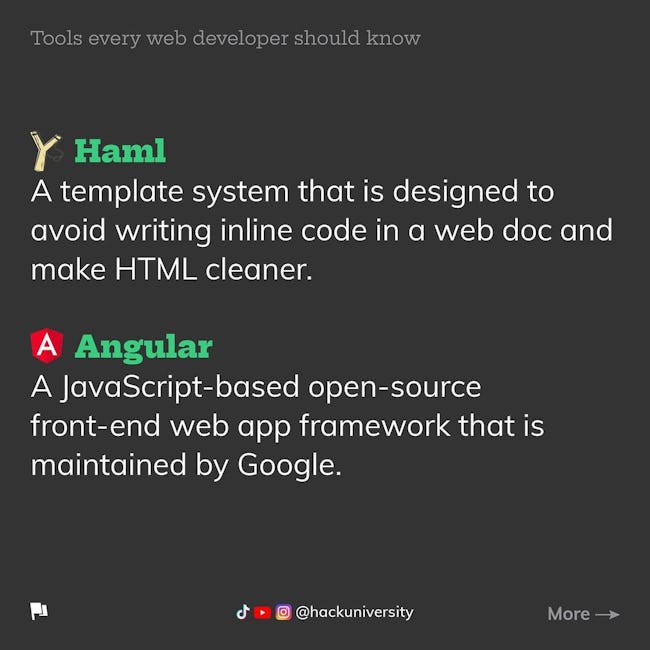 TOOLS EVERY WEB DEVELOPER SHOULD KNOW
Typecsript
An open-source programming language developed and maintained by Microsoft.
Webpack
An open-source JavaScript module bundler.
Saas
Syntactically Awesome Style Sheets is a preprocessor scripting language that is interpreted or compiled in CSS.
Vue
An open-source JavaScript framework for building user interfaces.
Ngingx
A web server that's also used as a reverse proxy, load balancer, mail proxy, and HTTP cache.
MongoDB
A cross-platform document-oriented database program.
Node
An open-source cross-platform JavaScript run-time environment that executes JavaScript code outside of a browser.
Ruby on Rails
A server-side web app framework written in ruby.
React
A JavaScript library for building user interfaces. It's maintained by Facebook.
Grunt
A JavaScript task runner.
Docker
A computer program that performs operating system level virtualization or containerization
Bootstrap
An open-source front-end library for building websites and web apps.
Haml
A template system that is designed to avoid writing inline code in a web doc and html cleaner.
Angular
A JavaScript-based open-source front-end web app framework that is maintained by google.
More booklets by Hack University
More IT & Software booklets
Your recently viewed booklets
See all booklets