Booklet
To Do List Are Killing Your Flow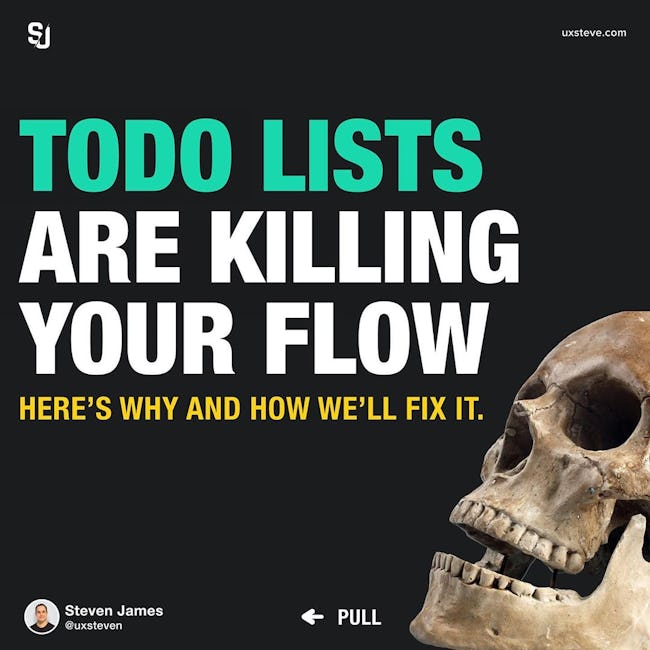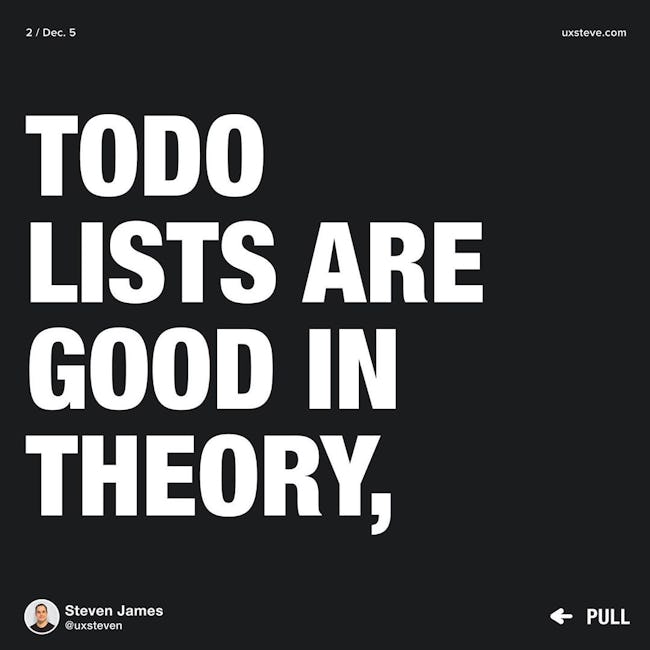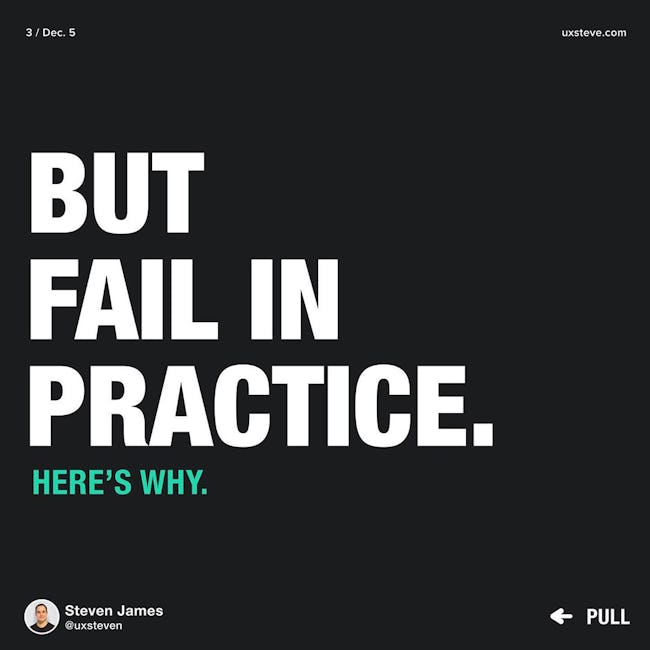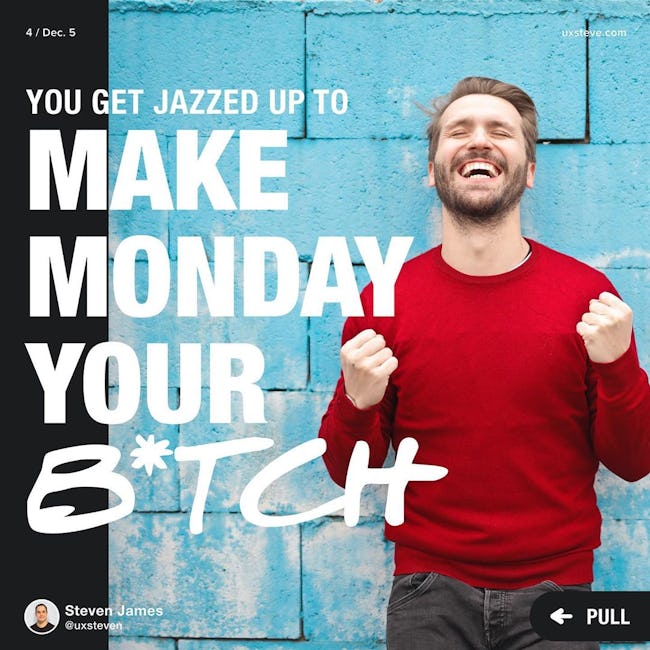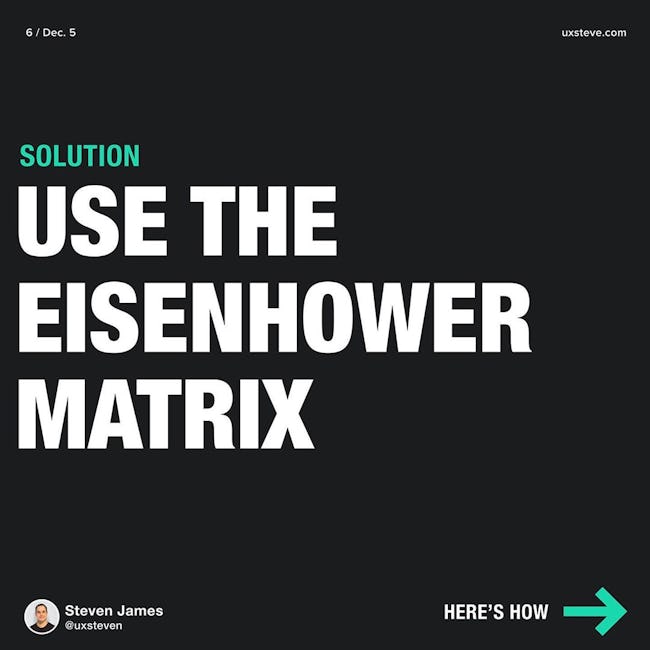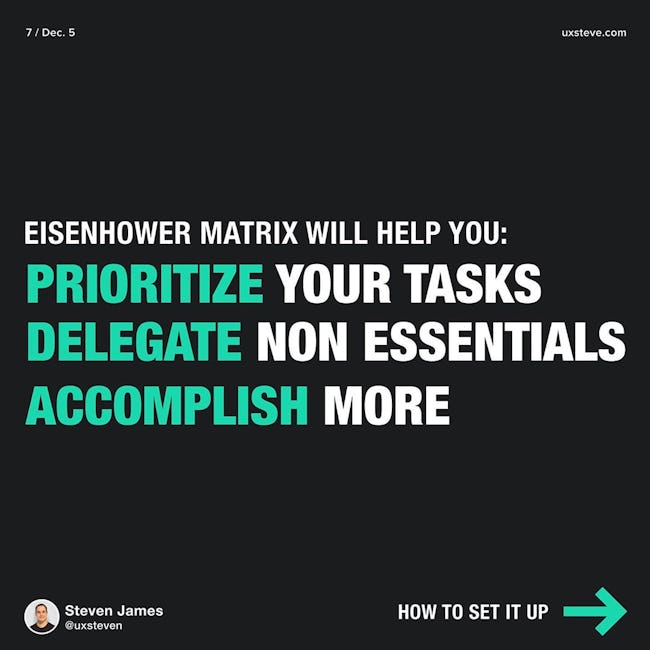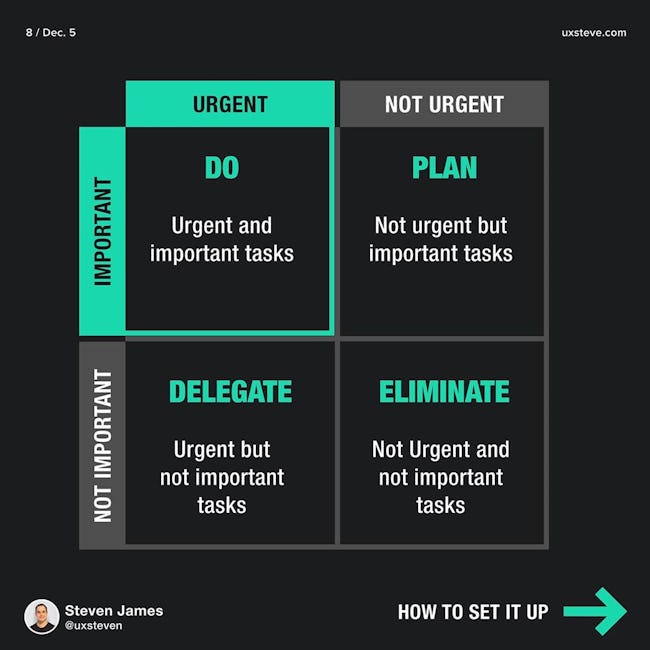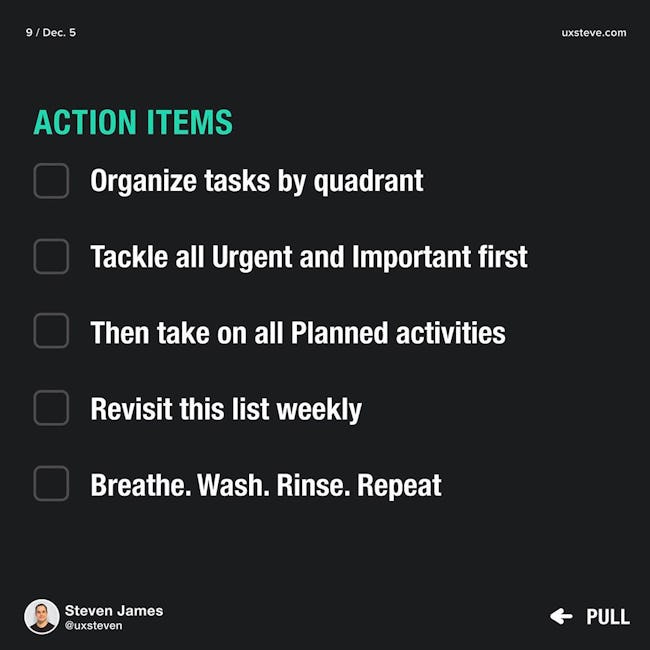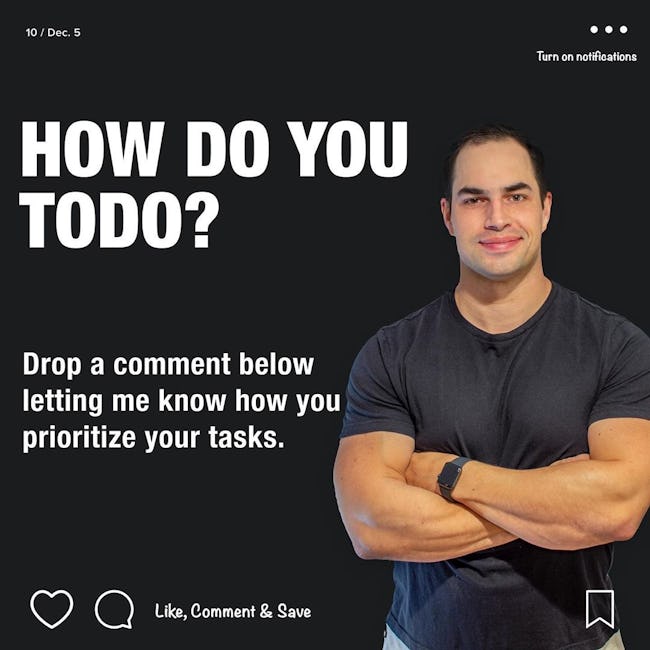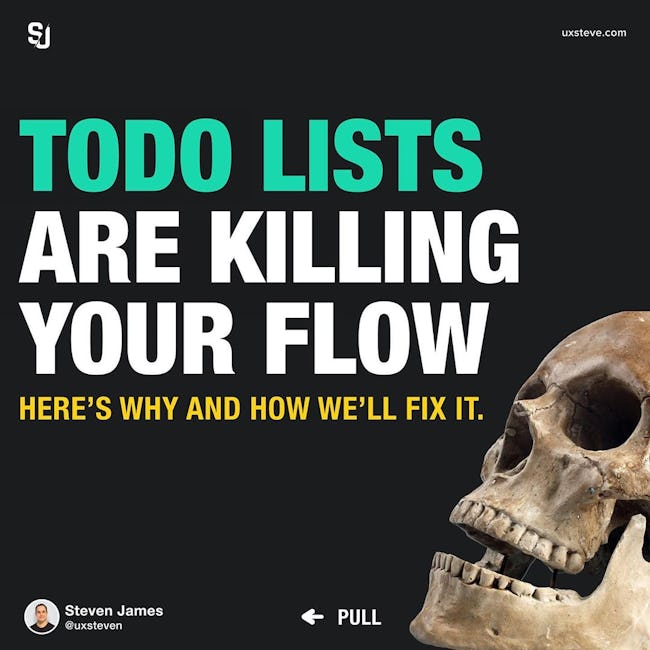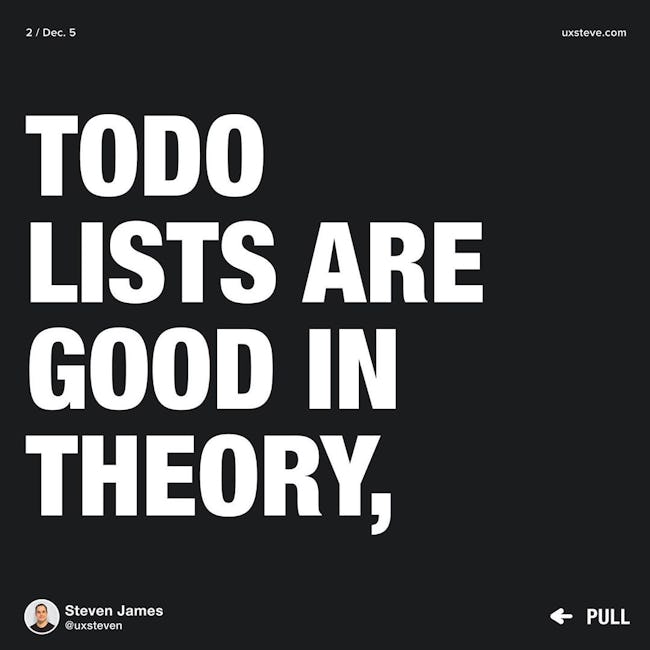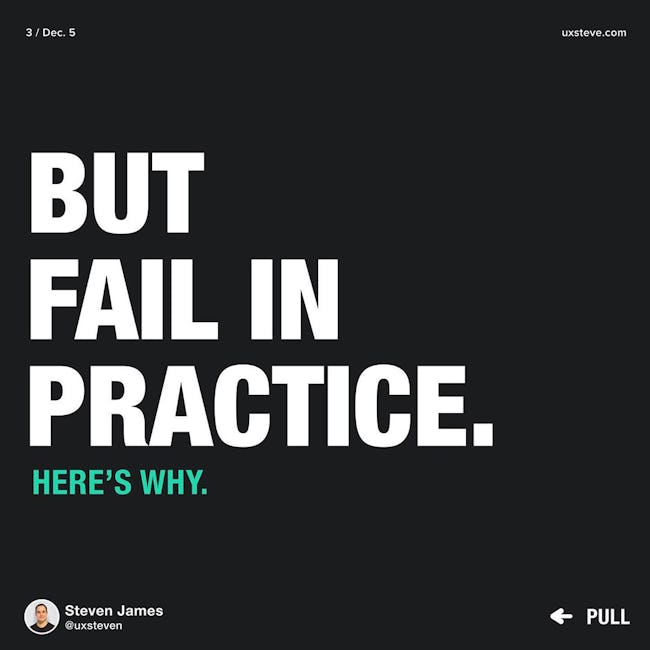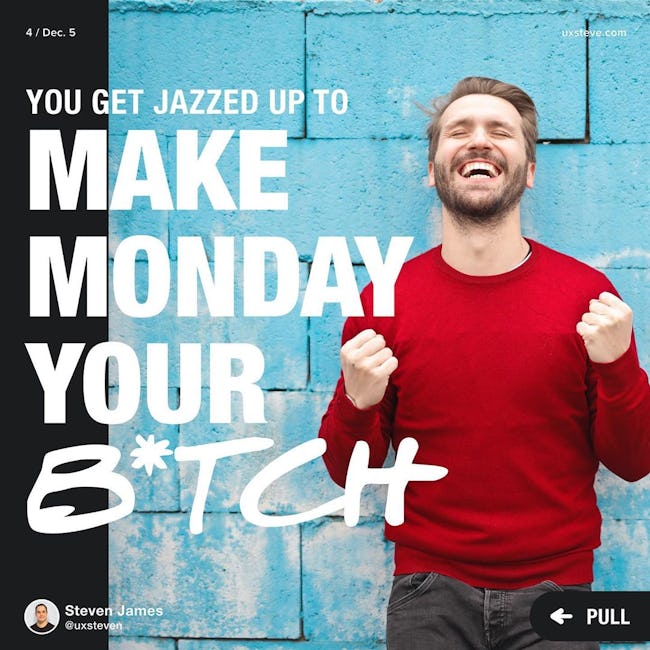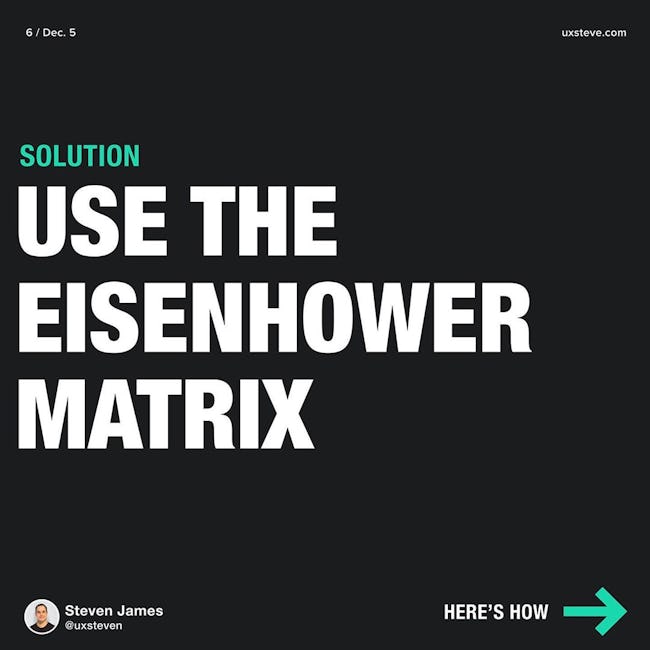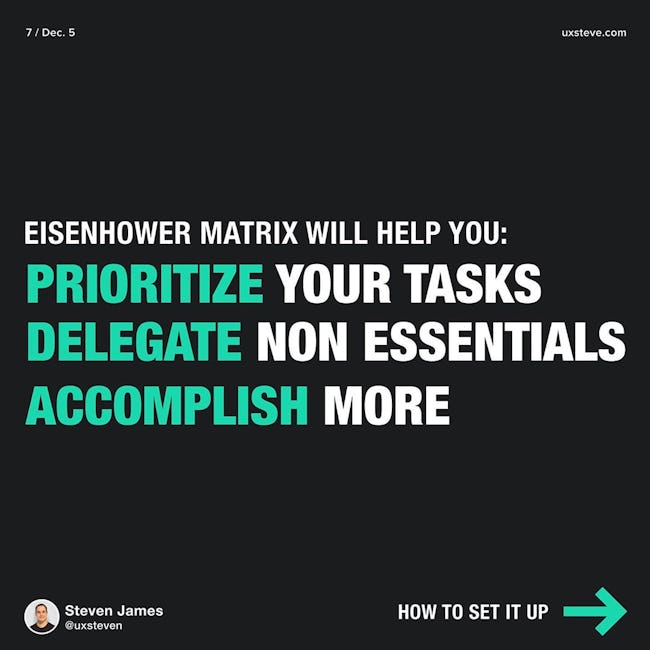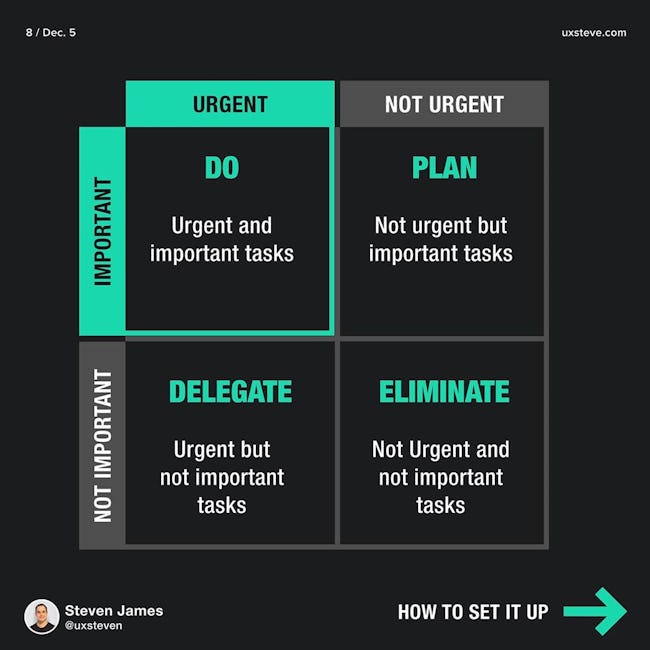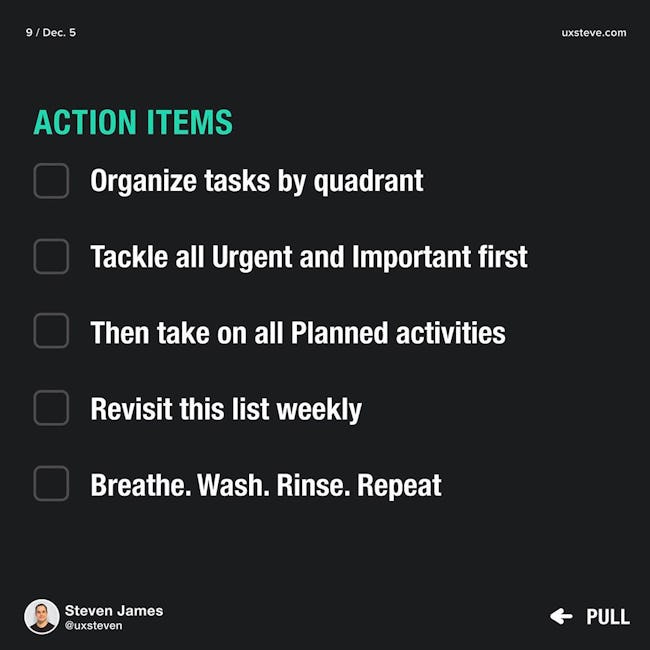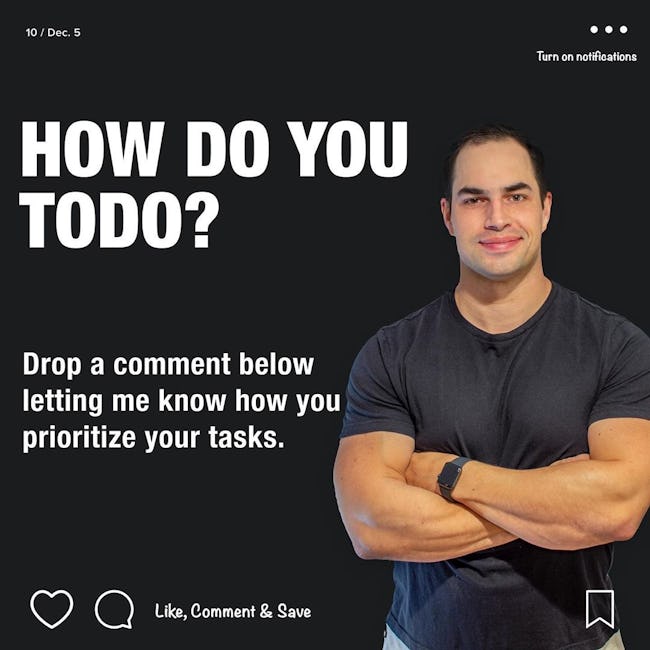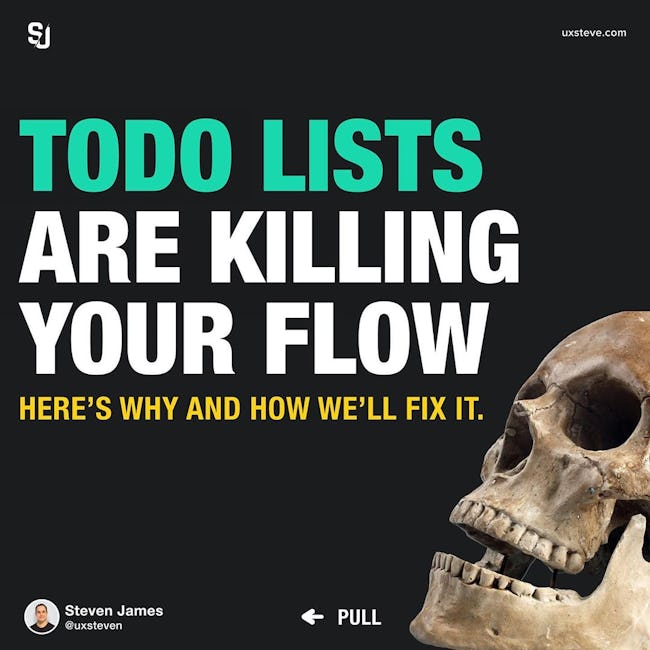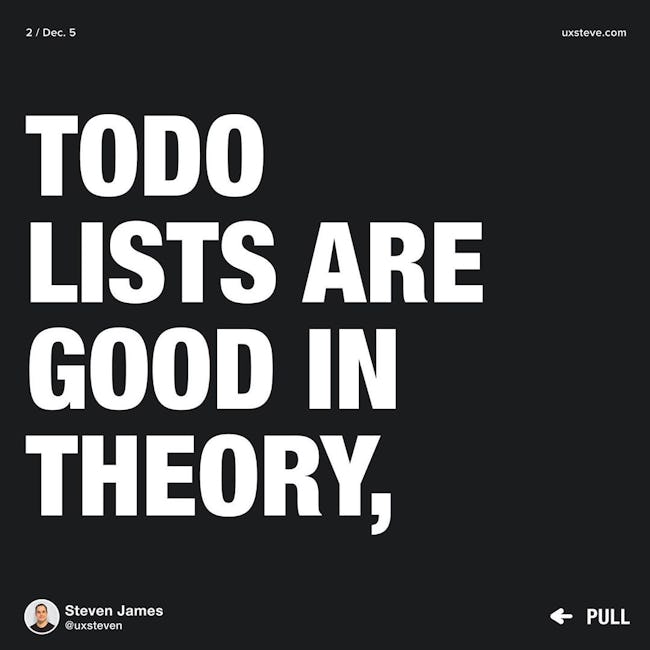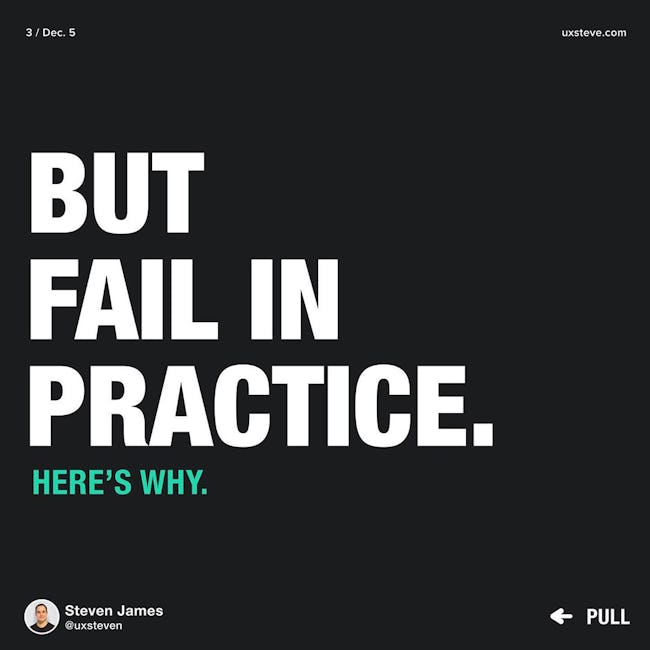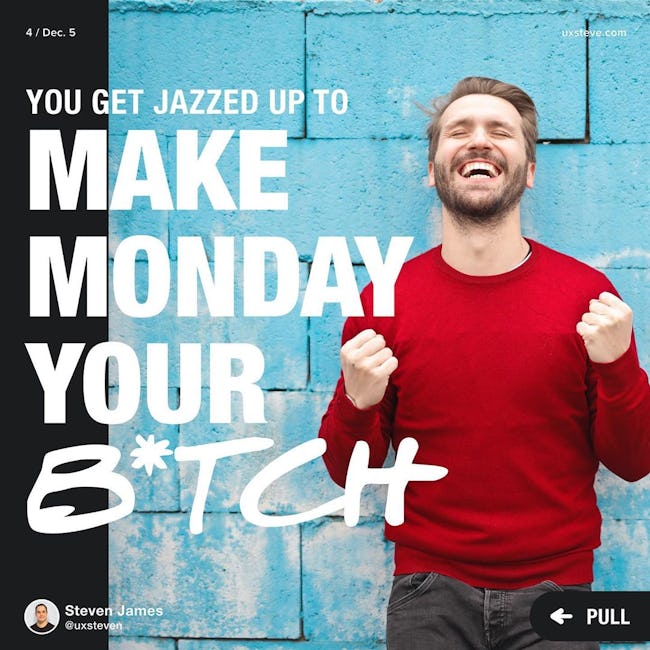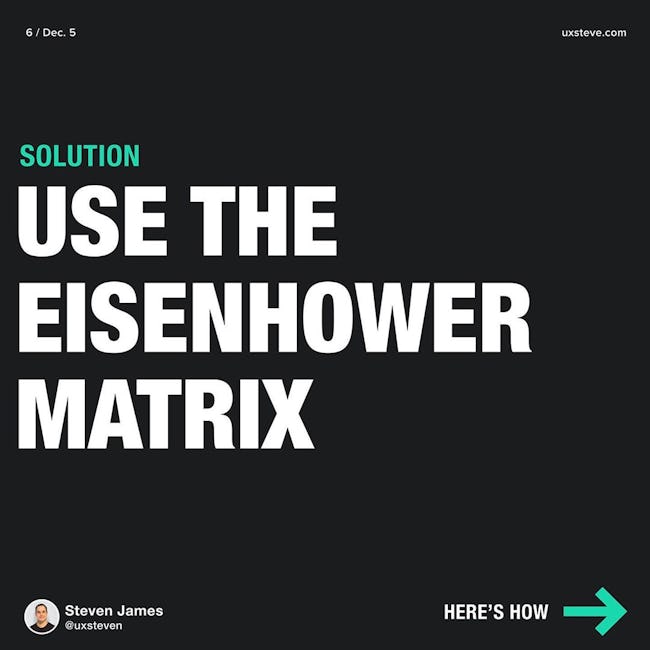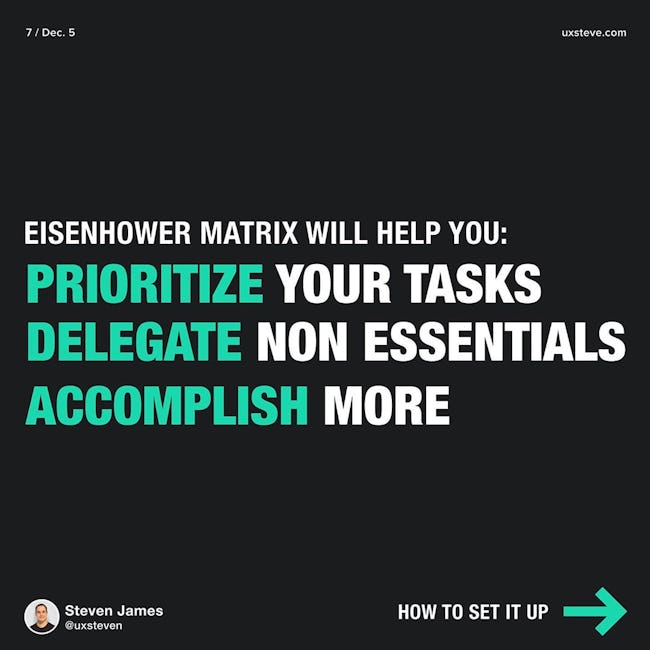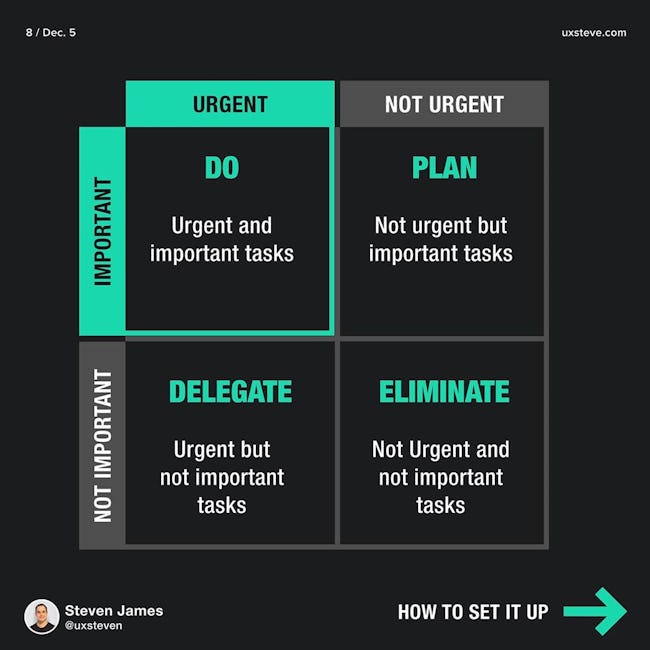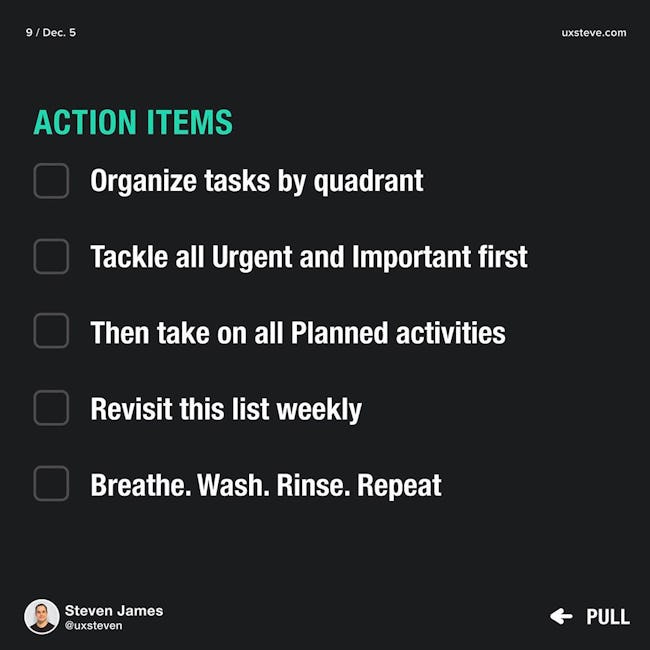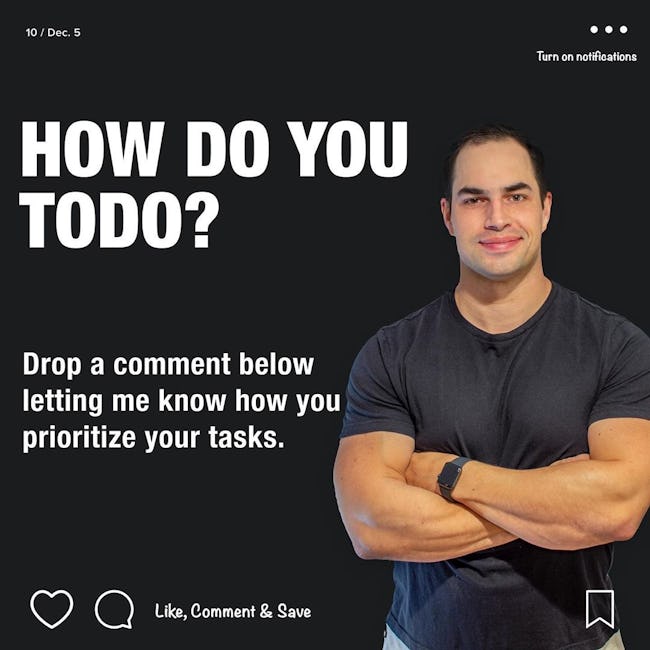 To Do List Are Killing Your Flow
Here's Why And How We'll Fix It.
TODO LIST ARE GOOD IN THEORY,
BUT FAIL IN PRACTICE.
HERE'S WHY
YOU GET JAZZED UP TO MAKE MONDAY YOU B*TCH
THE GET DEPRESSED WHEN TASK KEEP PILING UP
SOLUTION
USE THE EISENHOWER MATRIX
EISENHOWER MATRIX WILL HELP YOU:
PRIORITIZE YOUR TASKS DELEGATE NON ESSENTIALS ACCOMPLISH MORE
DO
Urgent and important tasks
PLAN
Not Urgent but important tasks
DELEGATE
Urgent but nnot important tasks
ELIMINATE
Not Urgent and not important tasks
ACTION ITEMS
Organize tasks by quadrant
Tackle all Urgent and Important first
Then take on all Planned activities
Revisit this list weekly
Breathe. Wash. Rinse. Repeat
How Do You TODO?
Drop a comment below letting me know how you prioritize your task
More booklets by Steve Mellor
More Marketing booklets
Your recently viewed booklets
See all booklets