Booklet
To Design You Have to Kill Your Darlings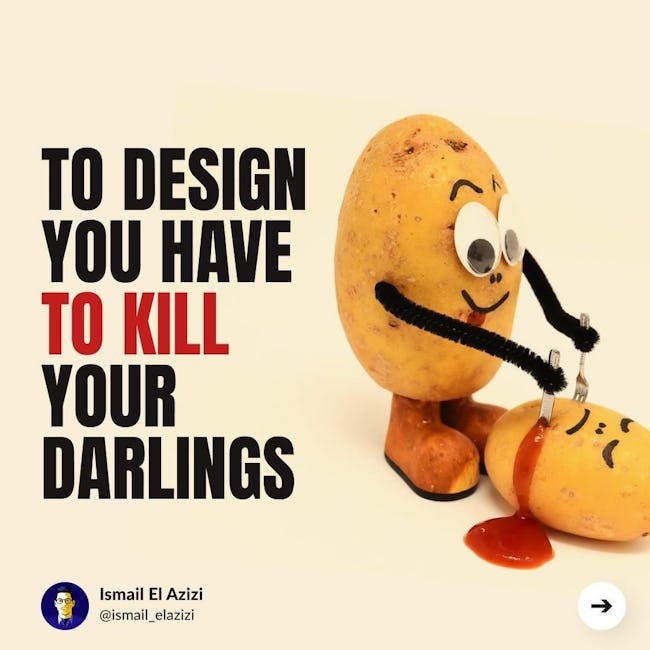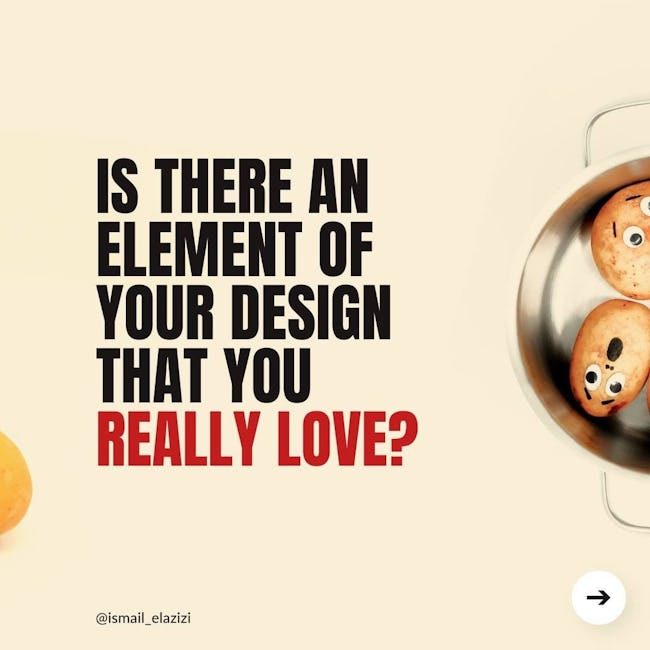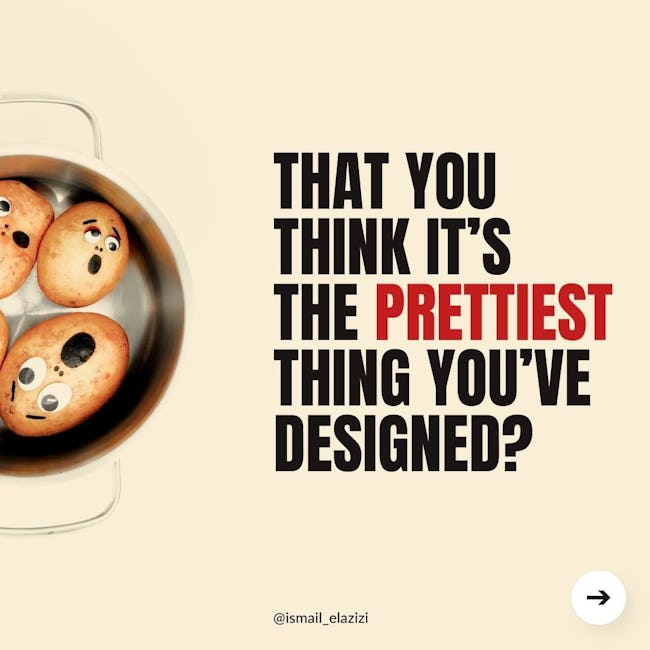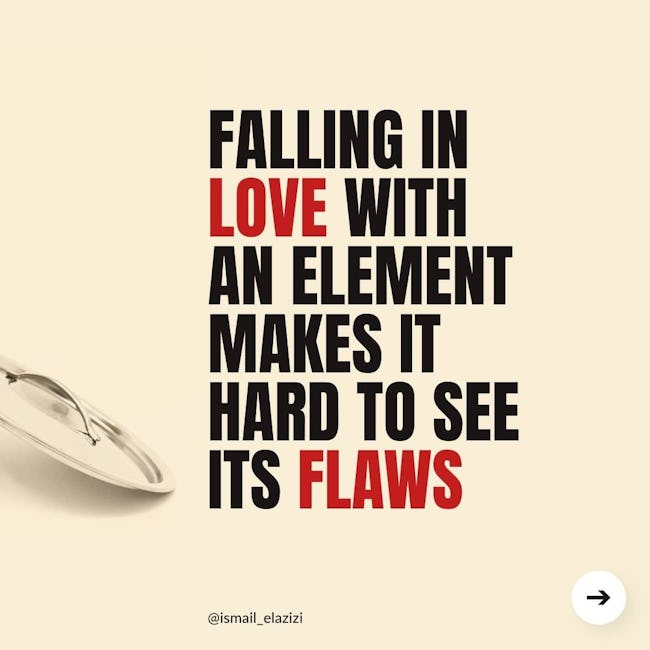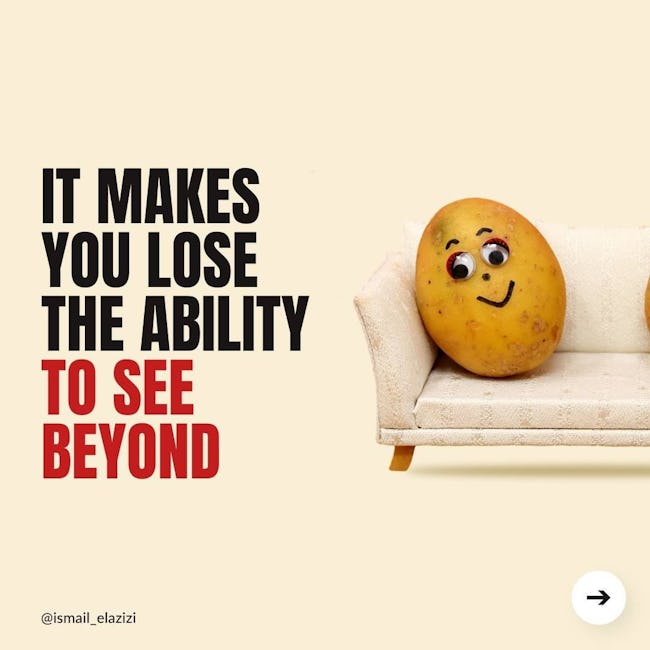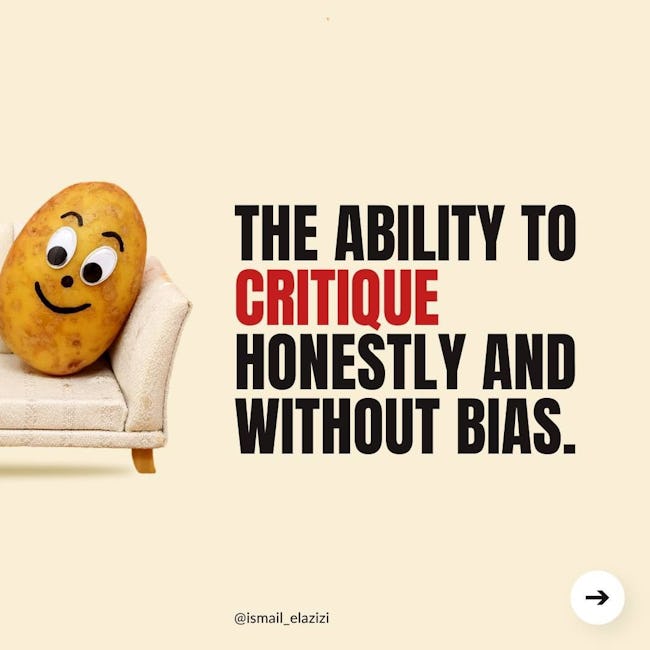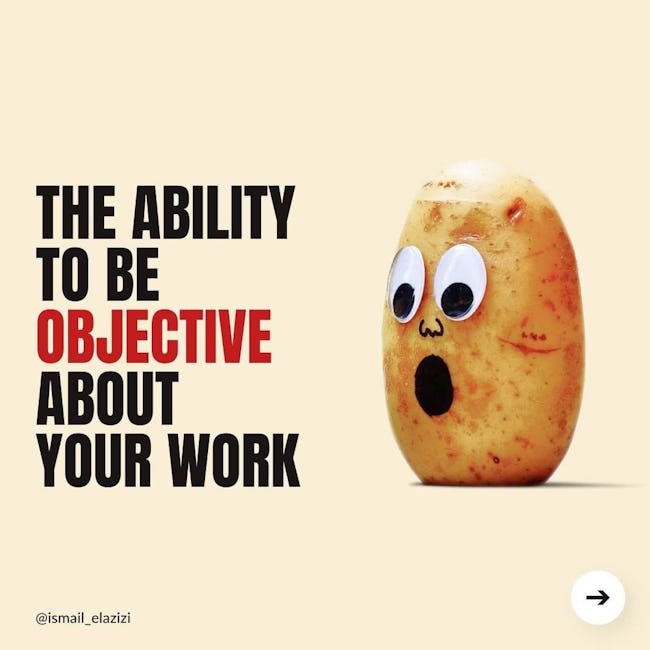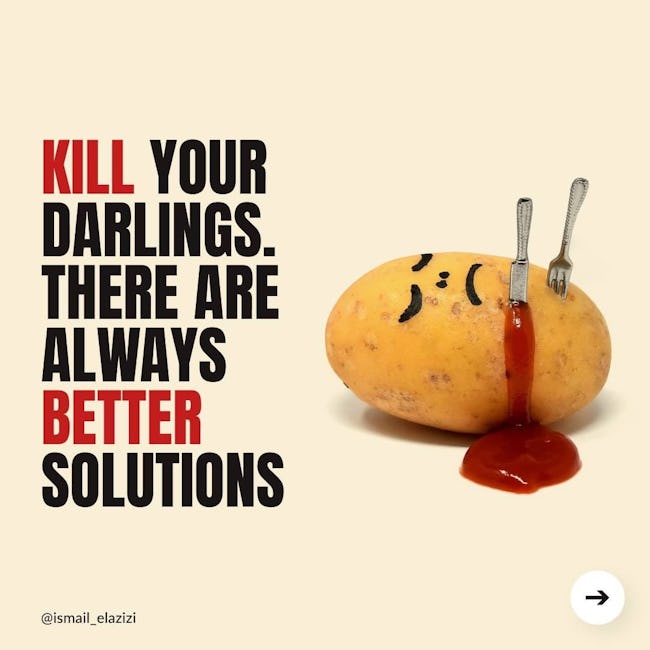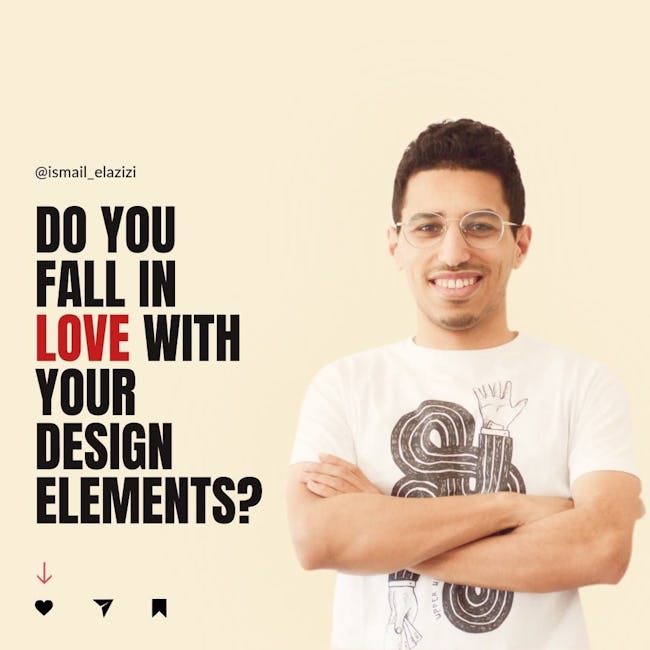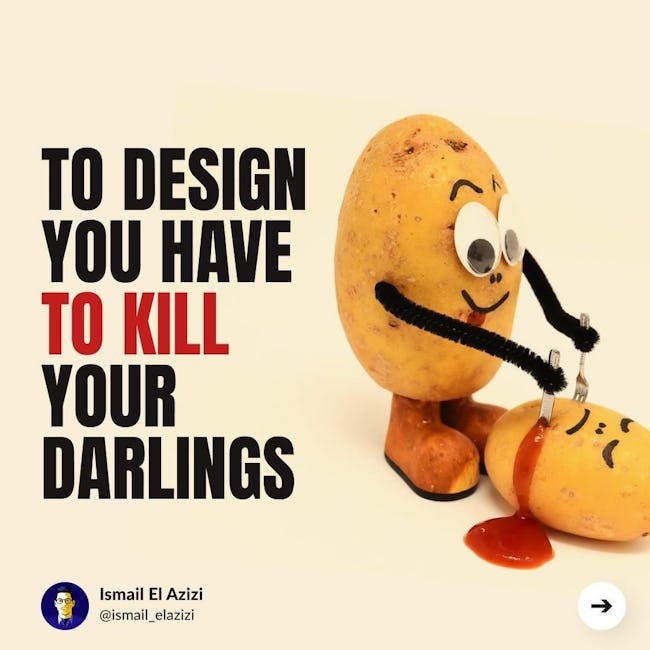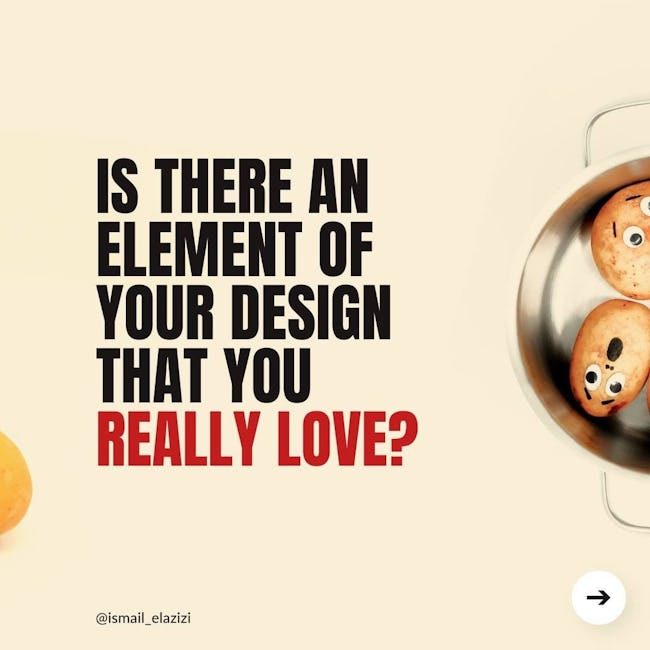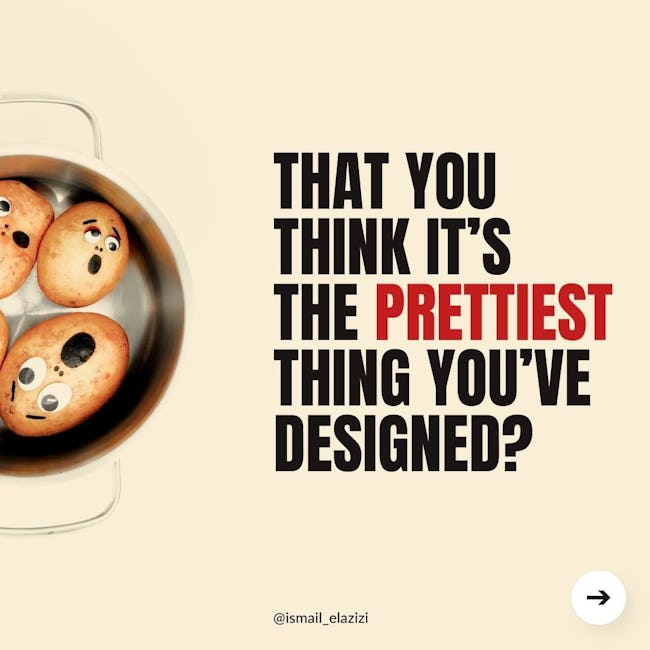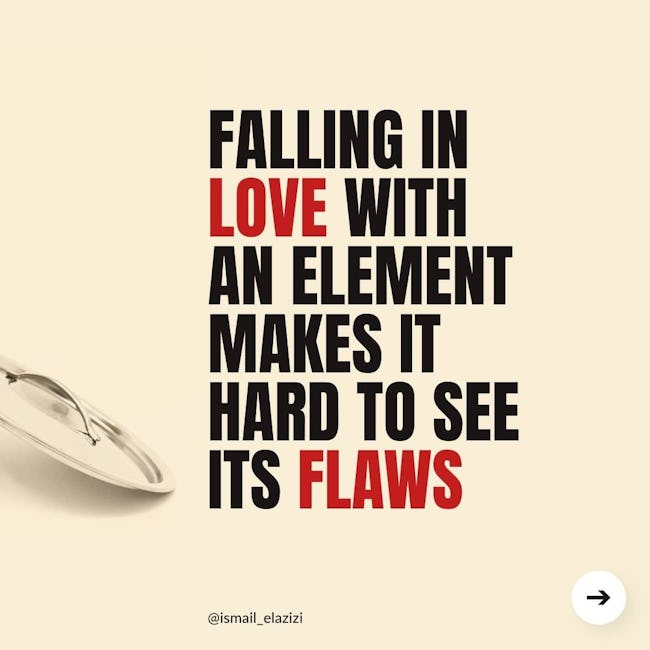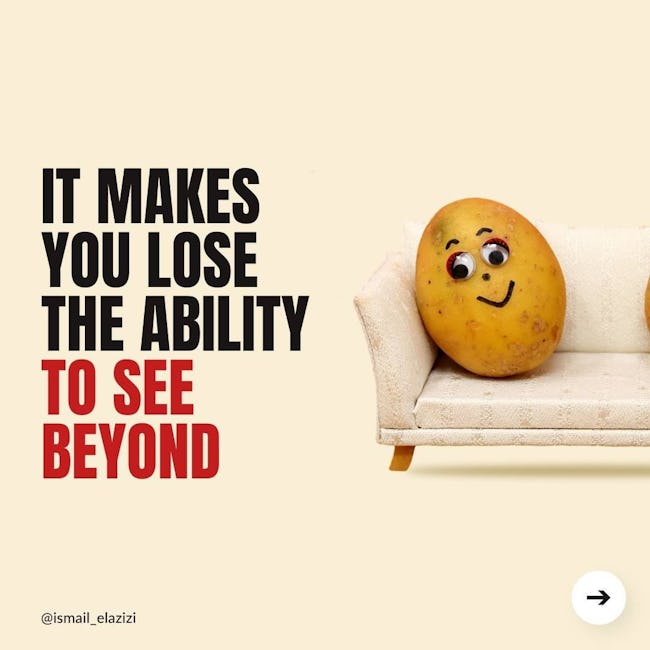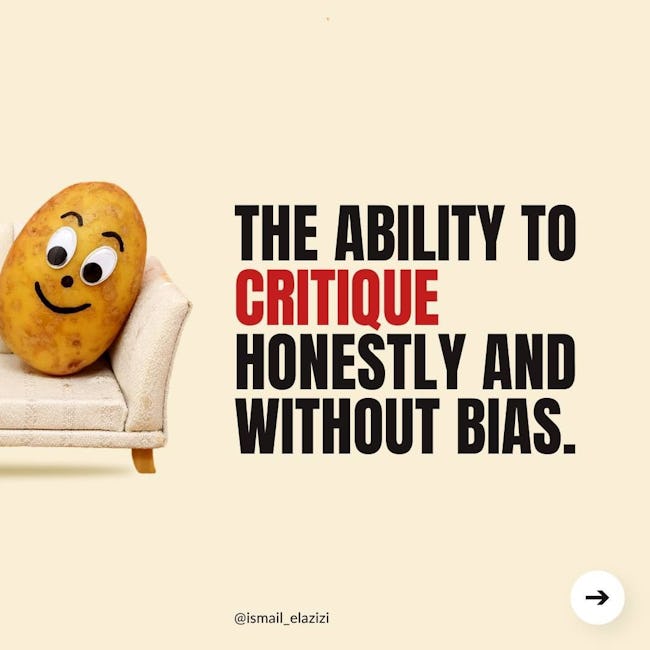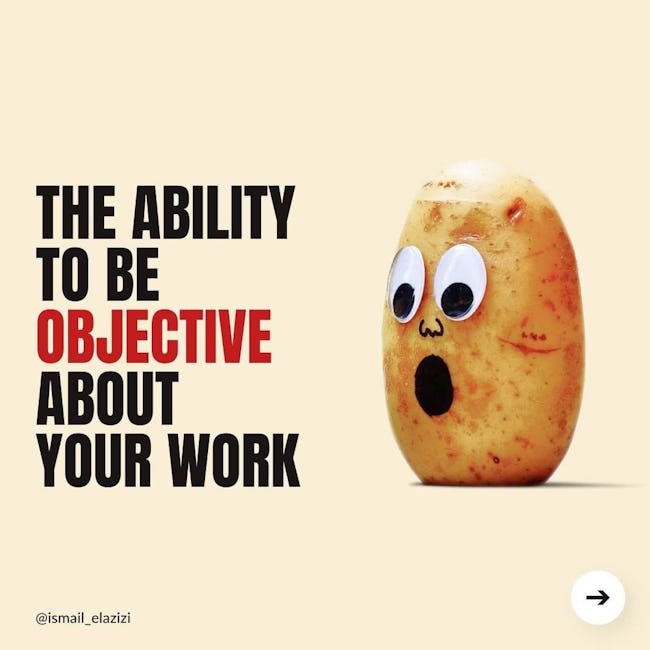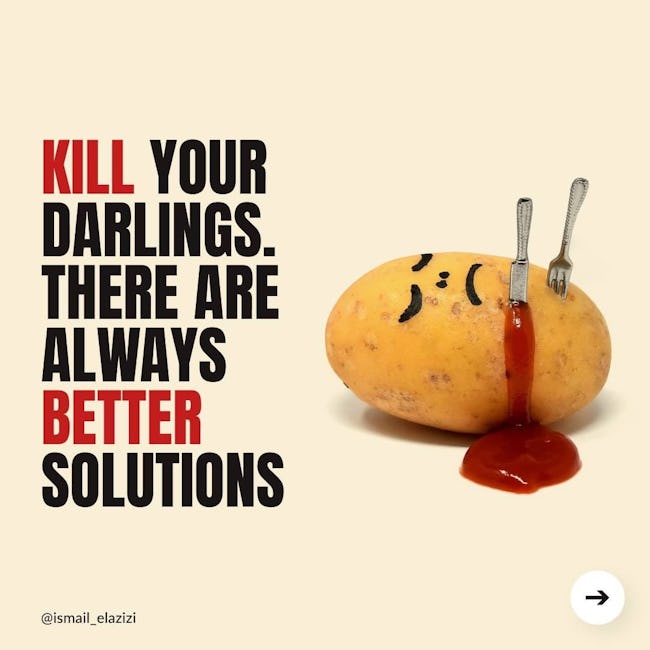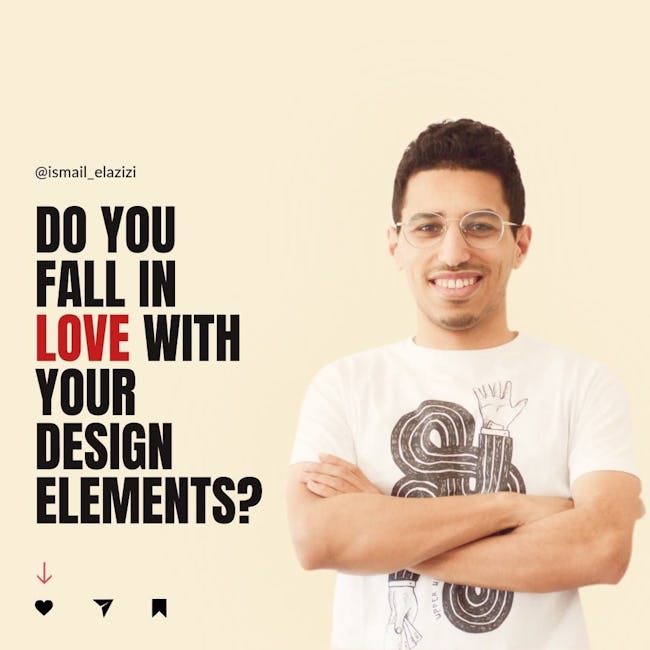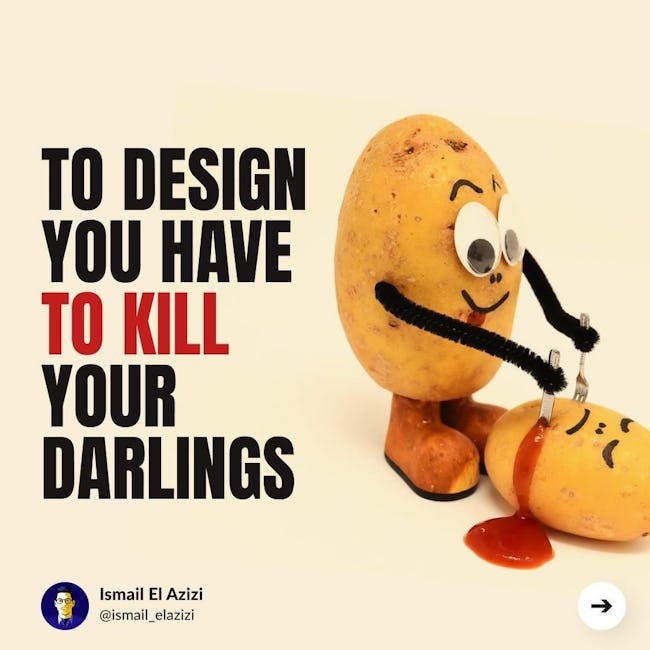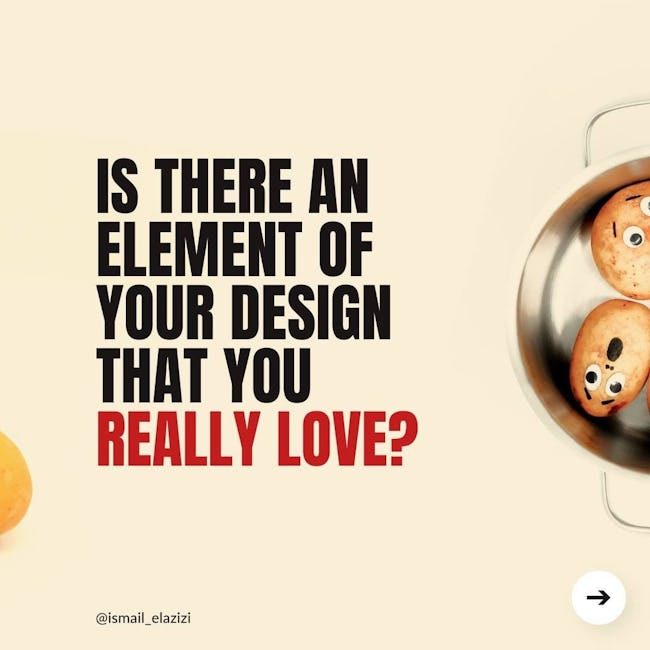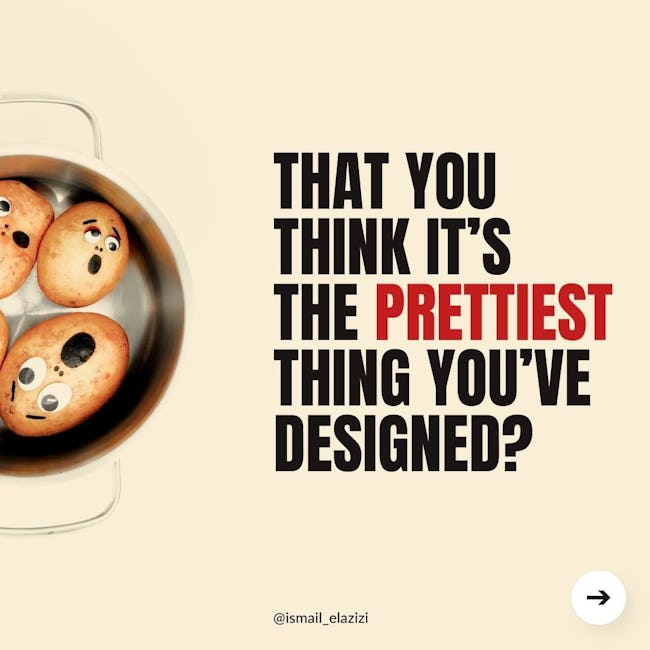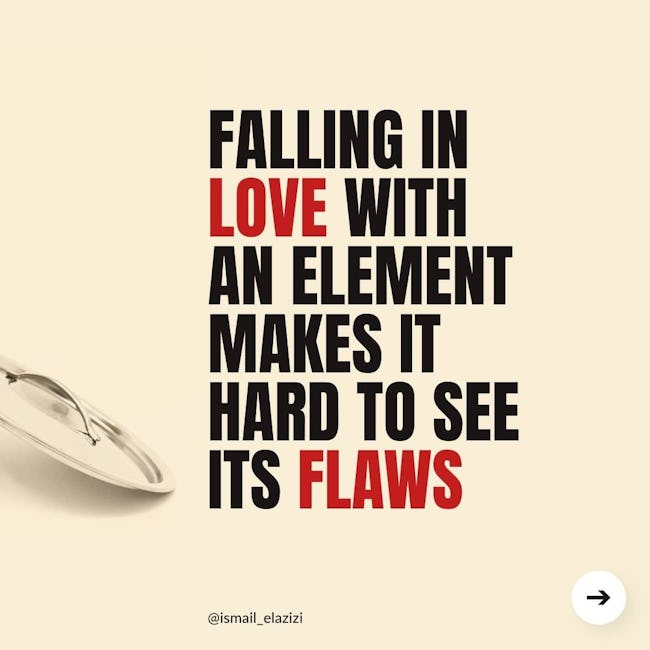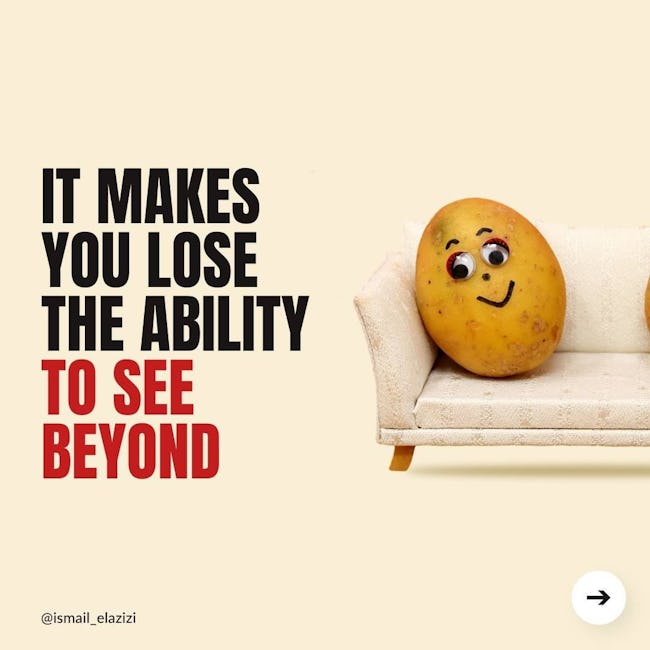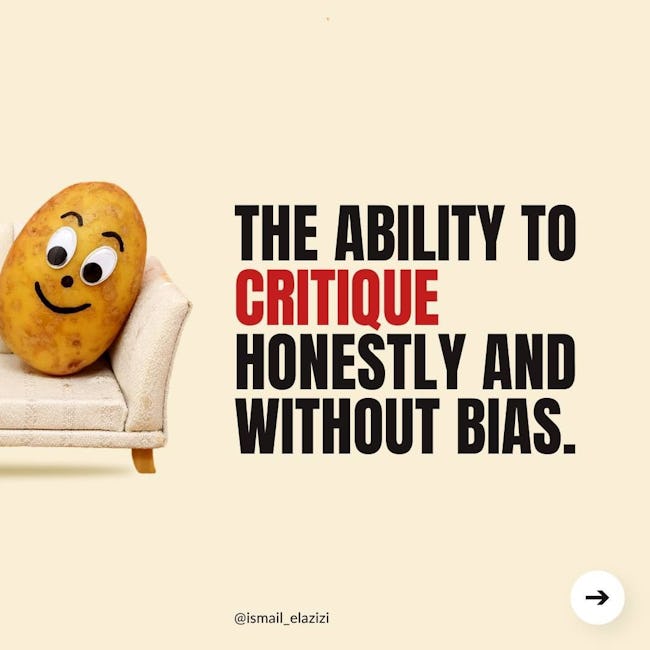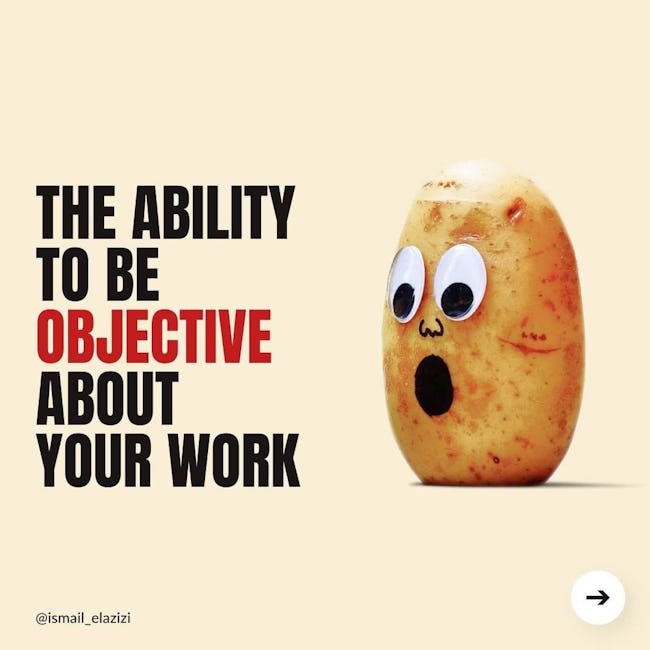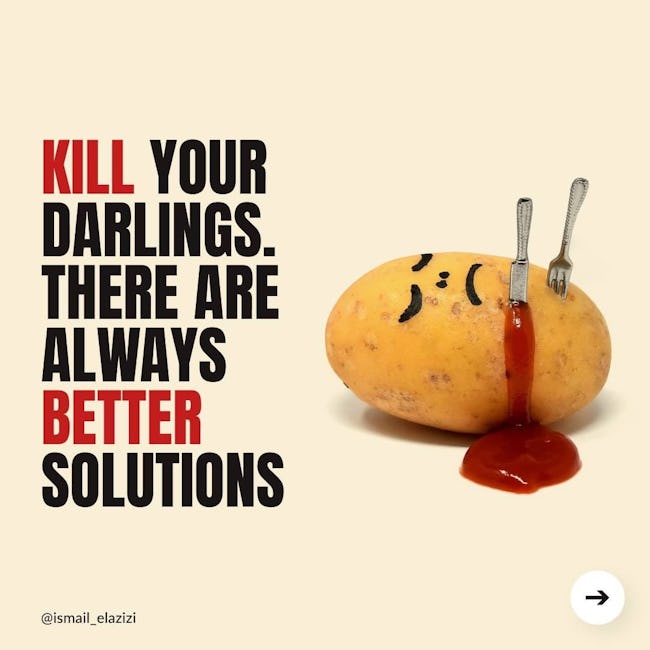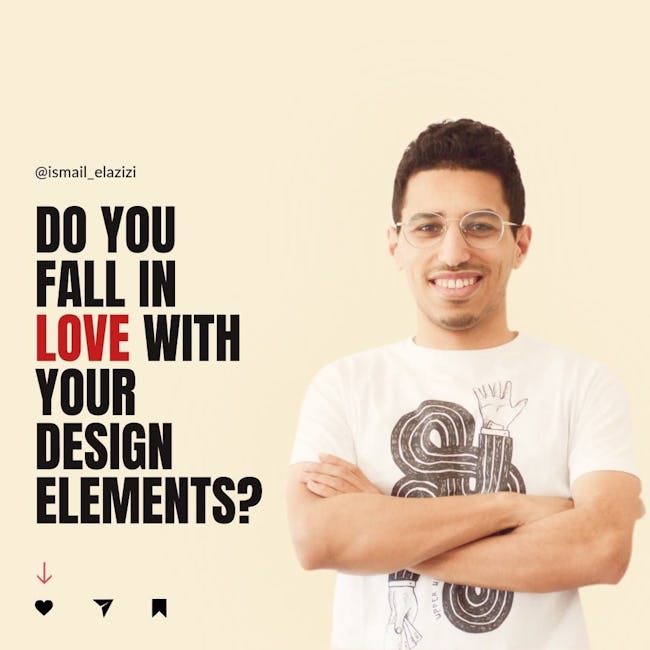 TO DESIGN YOU HAVE TO KILL YOUR DARLINGS
IS THERE AN ELEMENT OF YOUR DESIGN THAT YOU REALLY LOVE?
THAT YOU THINK IT'S THE PRETTIEST THING YOU'VE DESIGNED?
IF YES, THEN GET RID OF IT. KILL IT!
FALLING IN LOVE WITH AN ELEMENT MAKES IT HARD TO SEE ITS FLAWS
IT MAKES YOU LOSE THE ABILITY TO SEE BEYOND
THE ABILITY TO CRITIQUE HONESTLY AND WITHOUT BIAS.
THE ABILITY TO BE OBJECTIVE ABOUT YOUR WORK
KILL YOUR DARLINGS. THERE ARE ALWAYS BETTER SOLUTIONS
More booklets by Ismail El Azizi
More Design booklets
Your recently viewed booklets
See all booklets