Booklet
Tips to create your own Fonts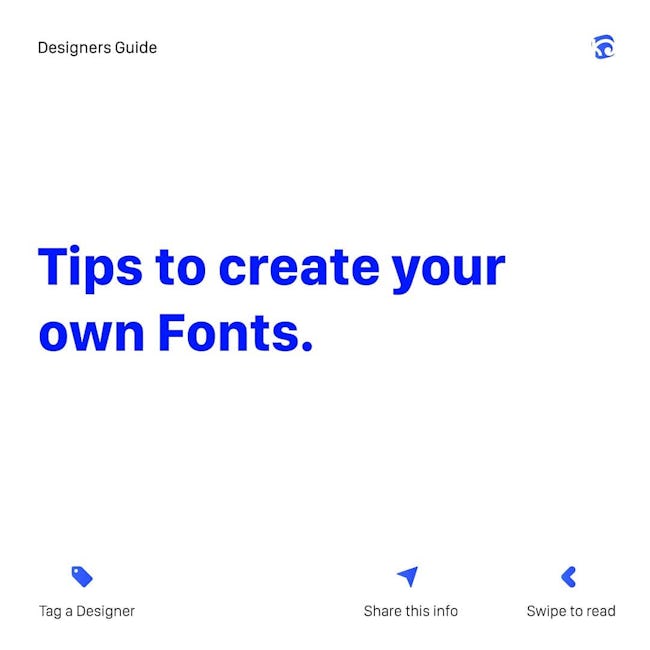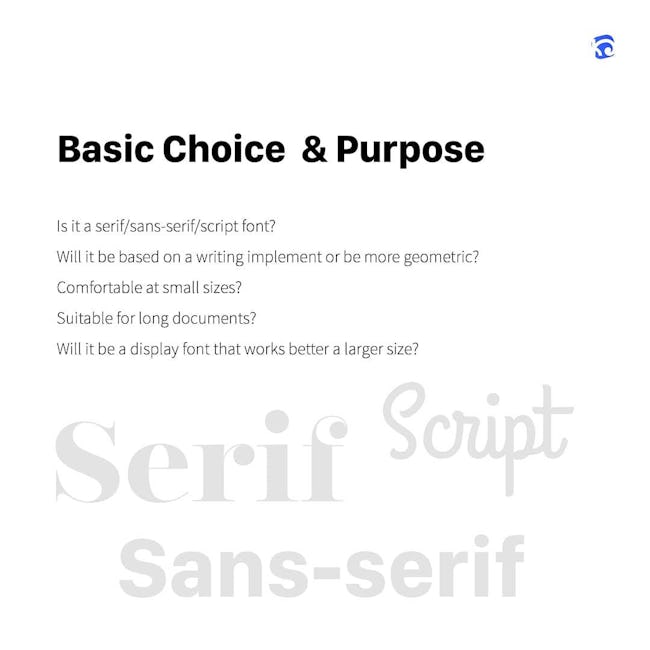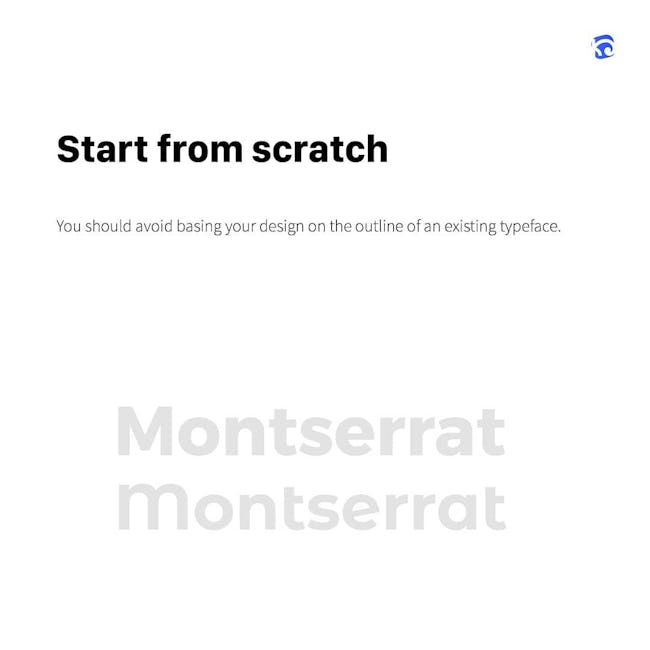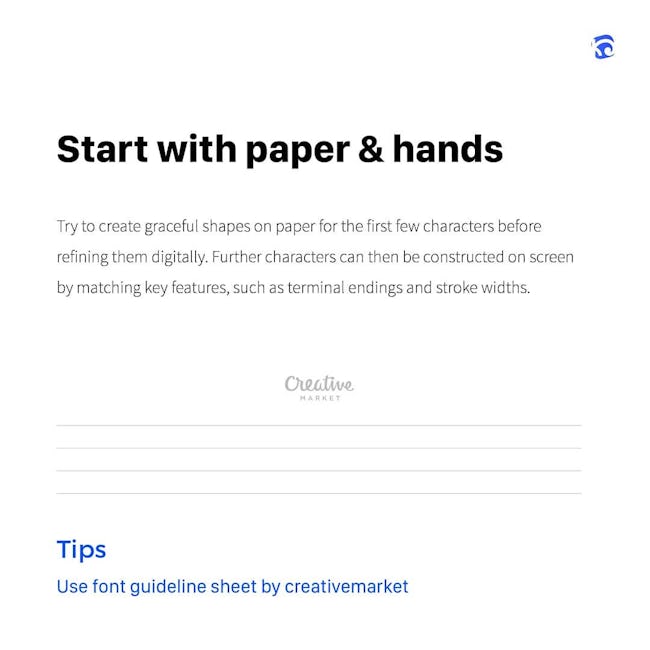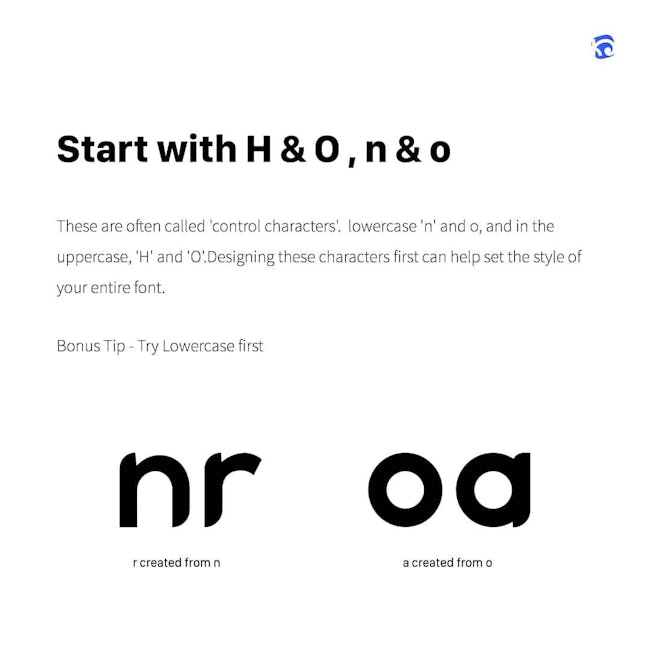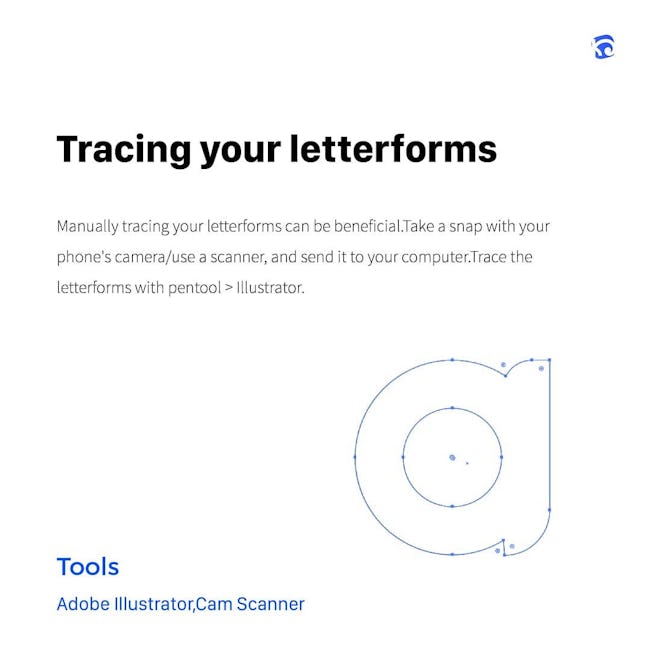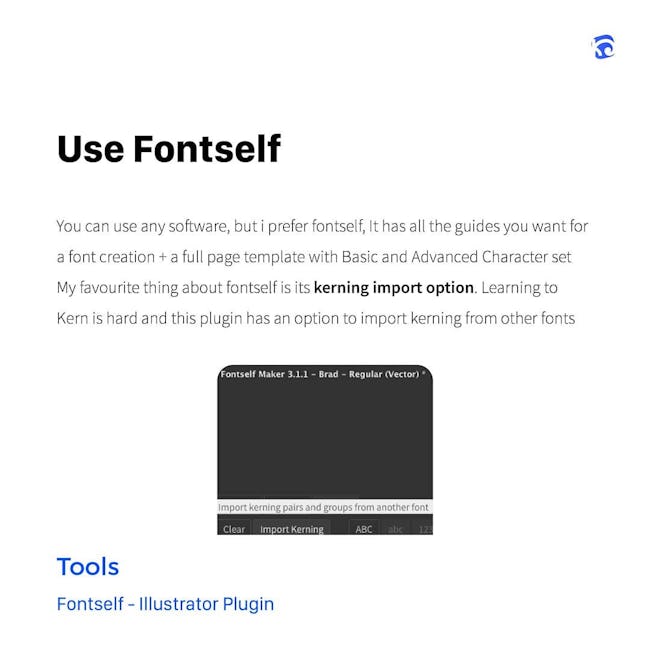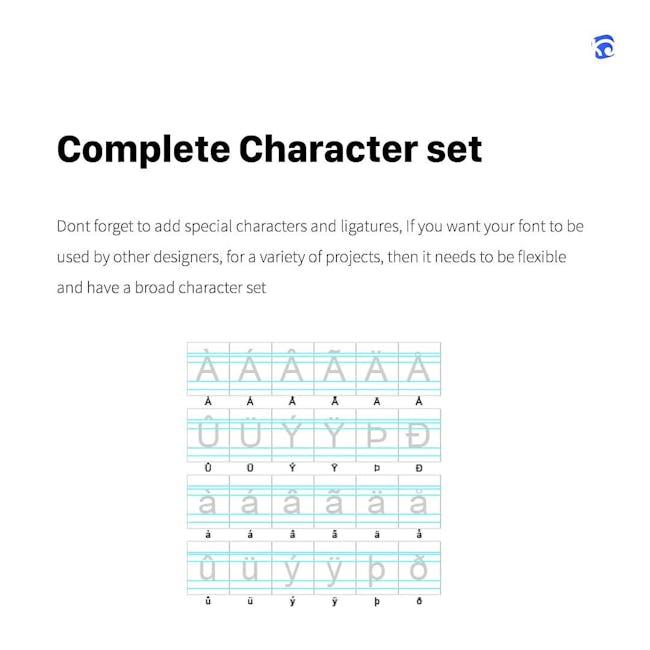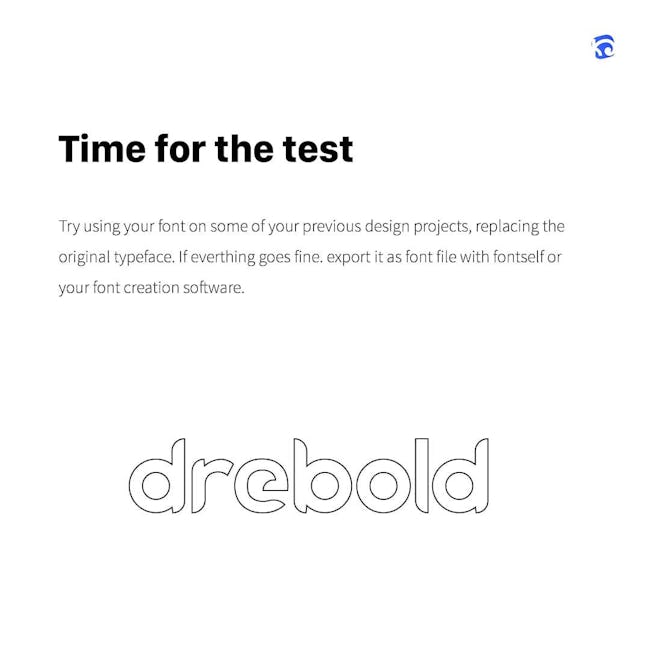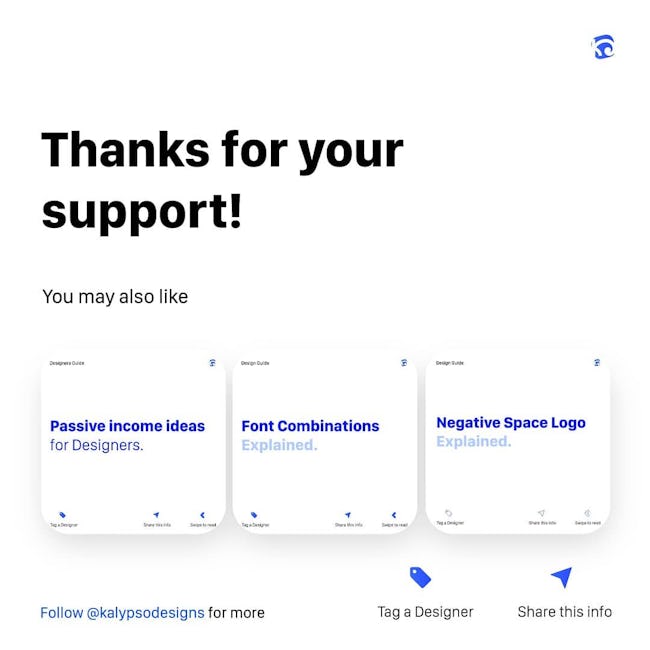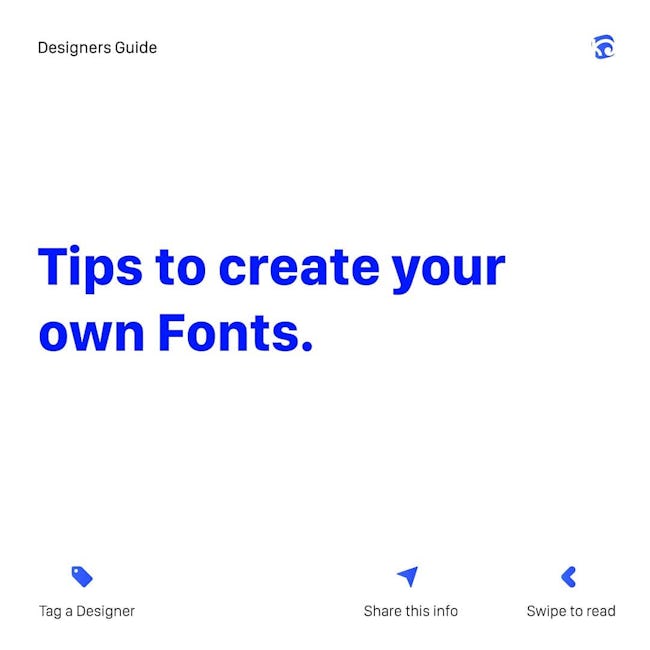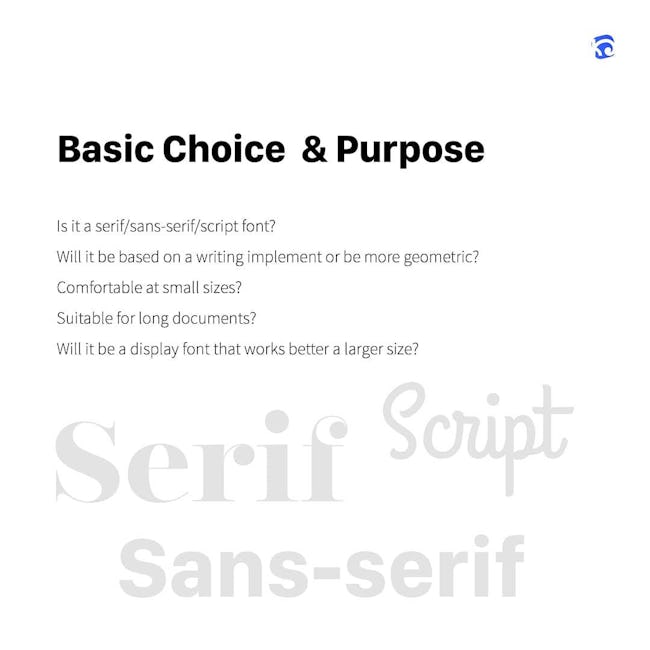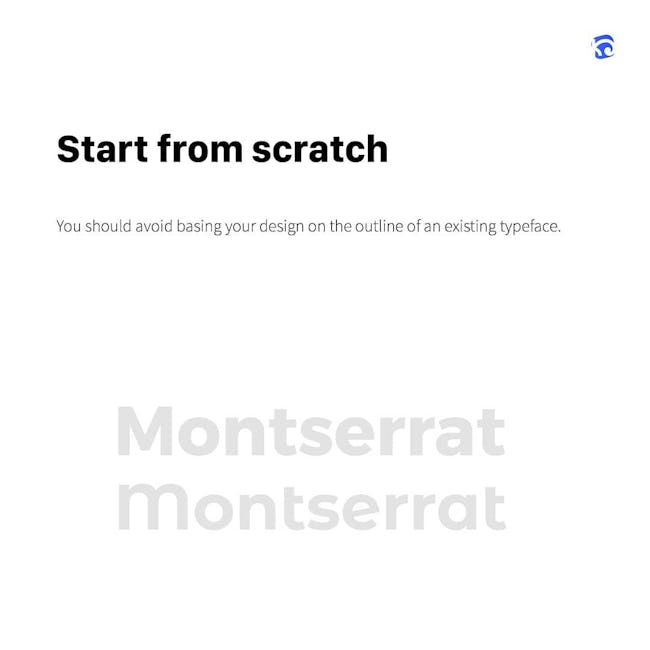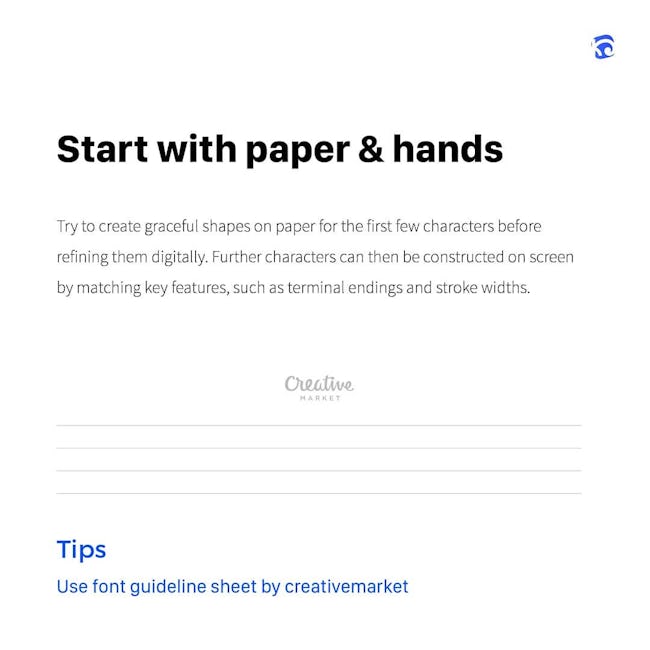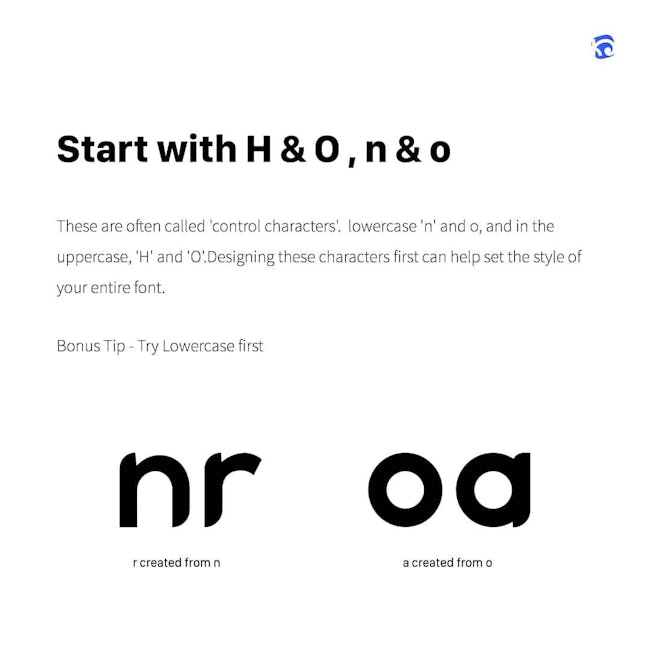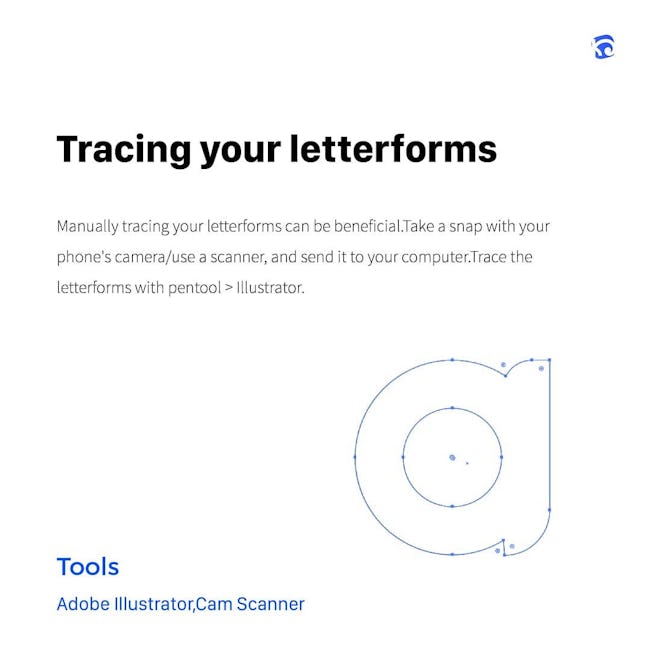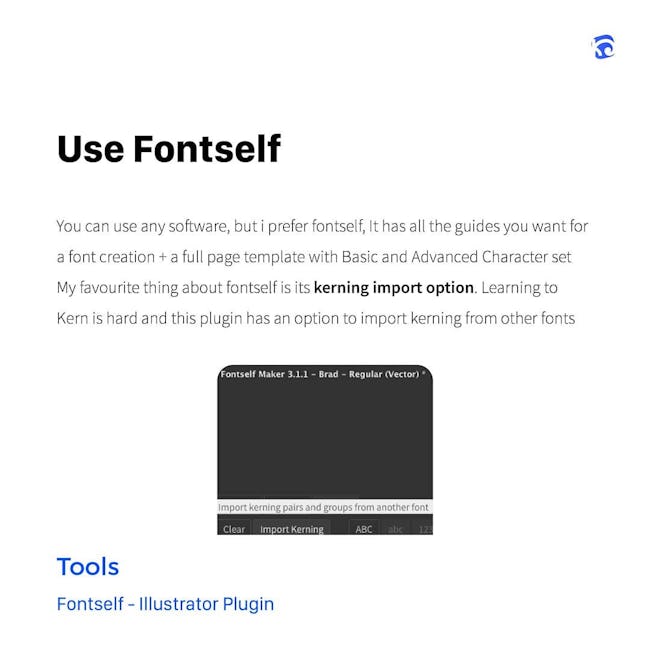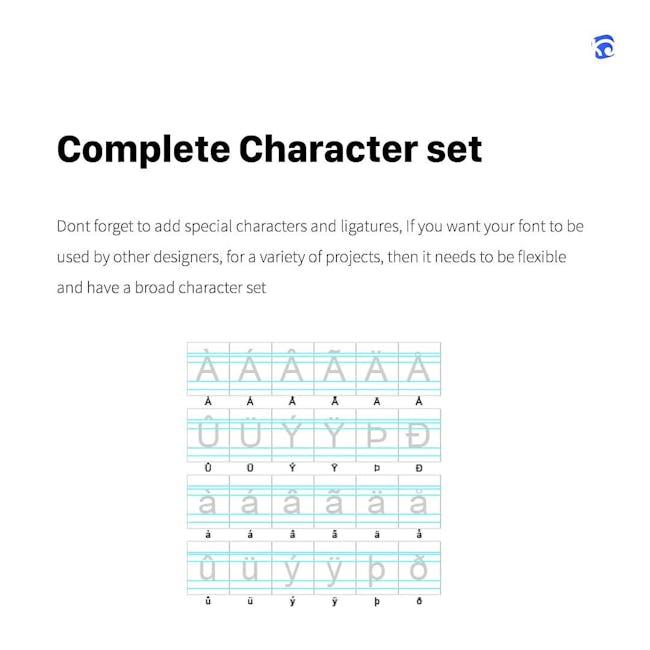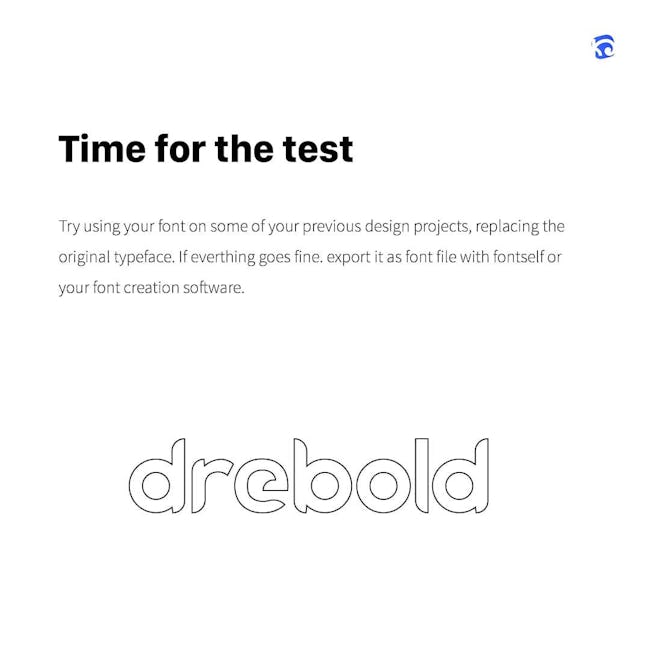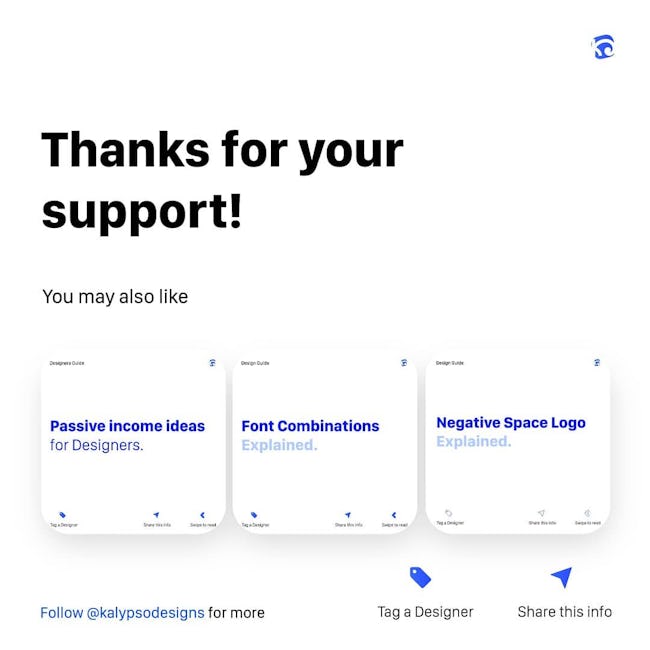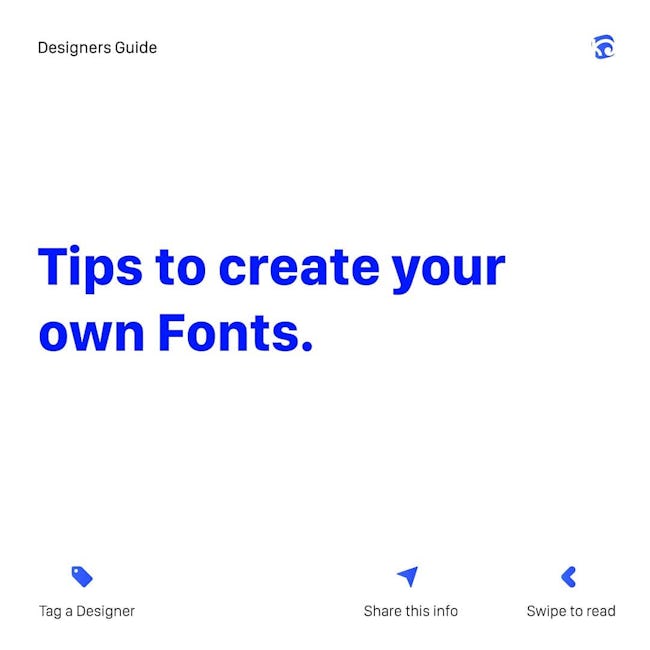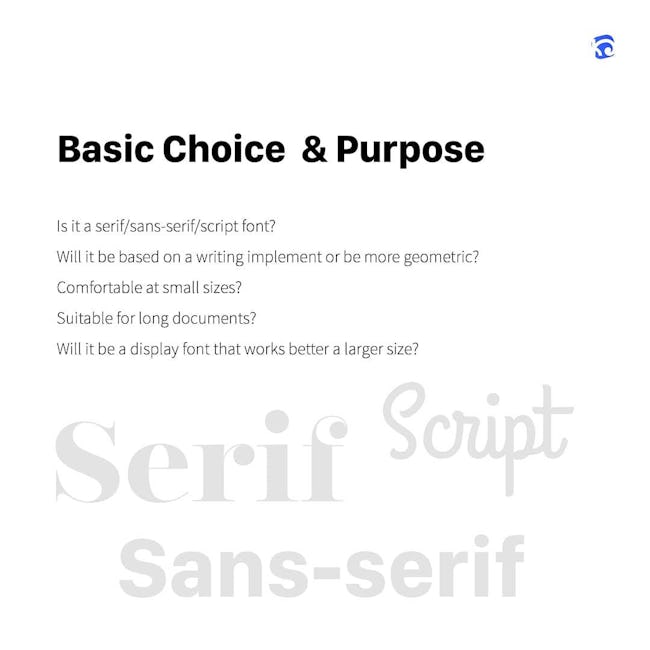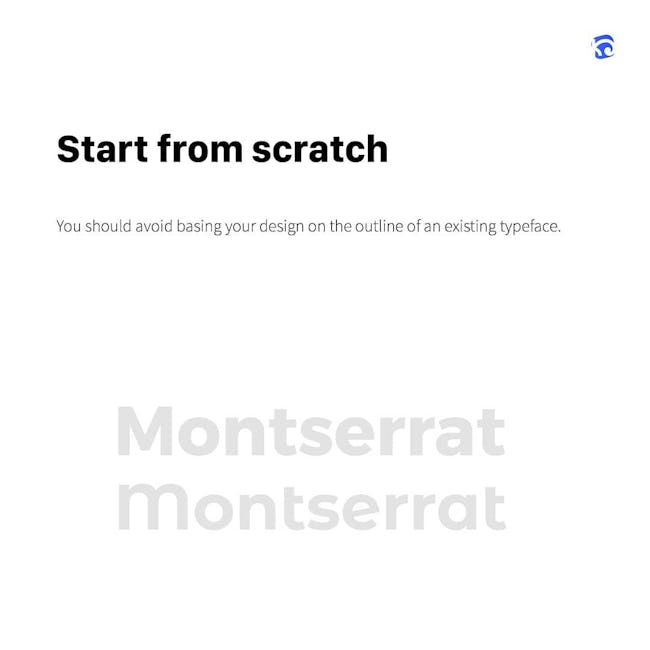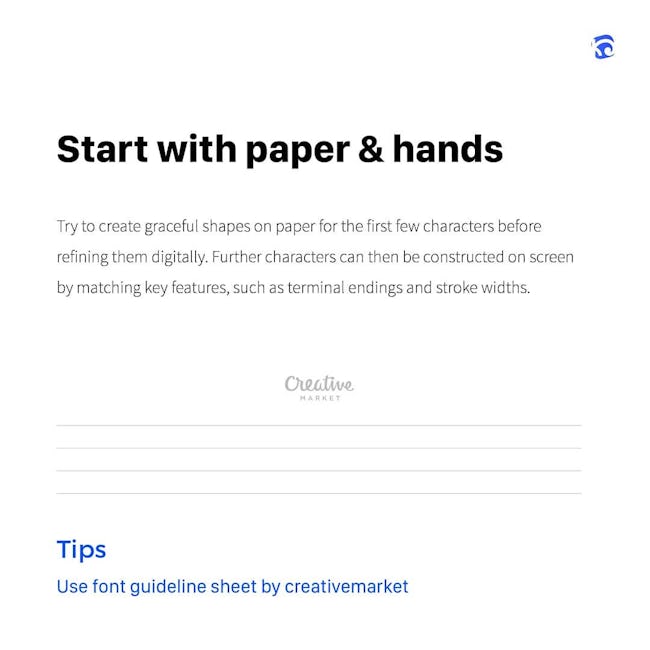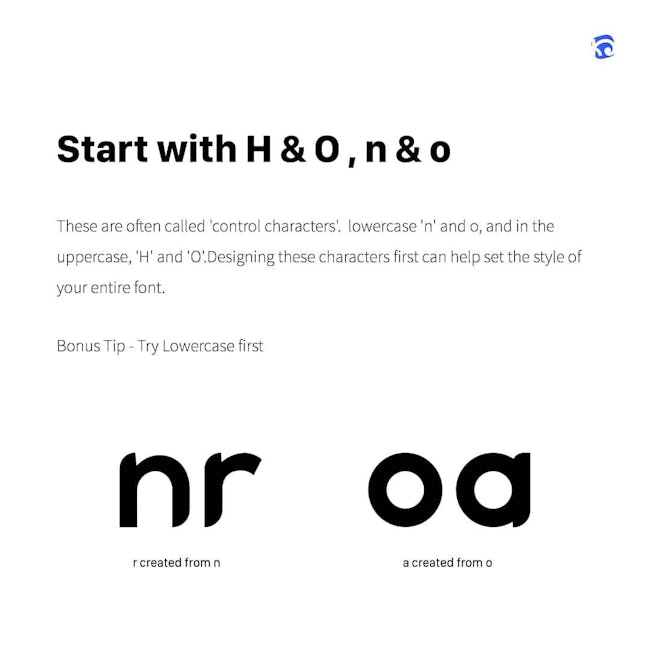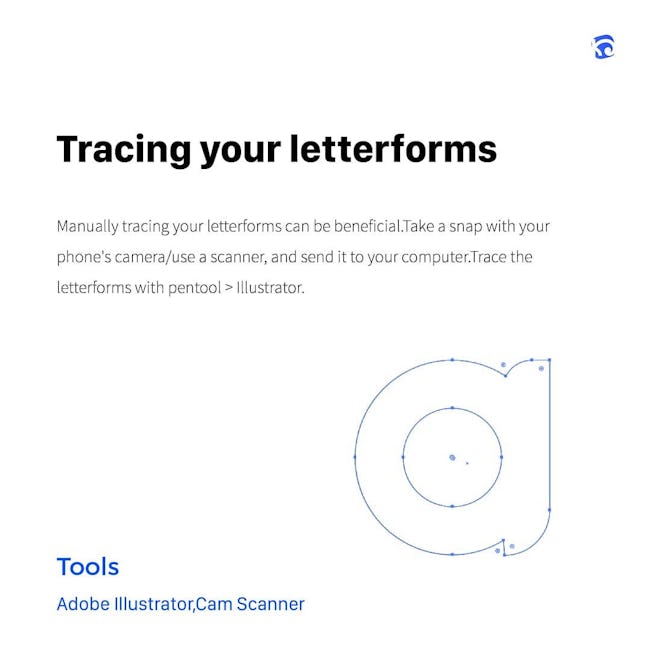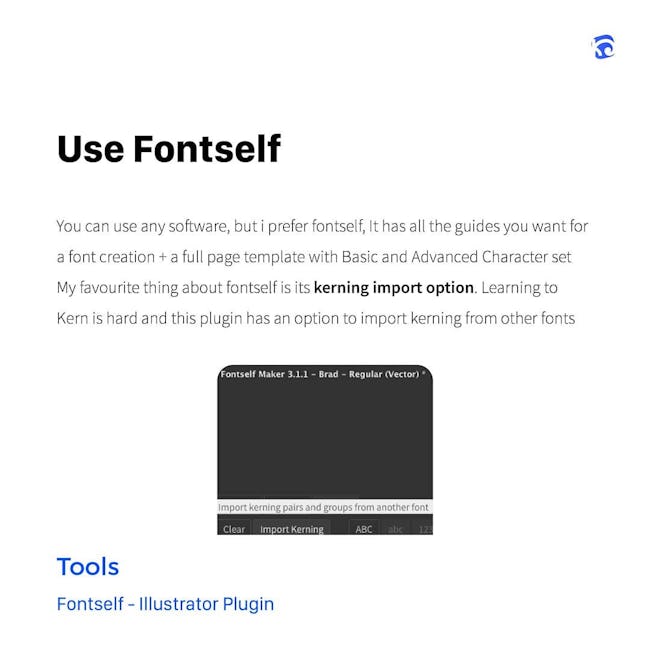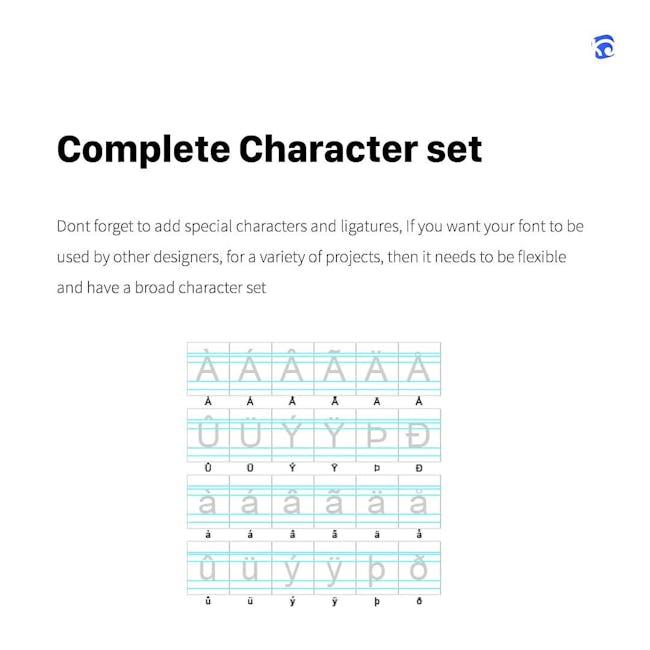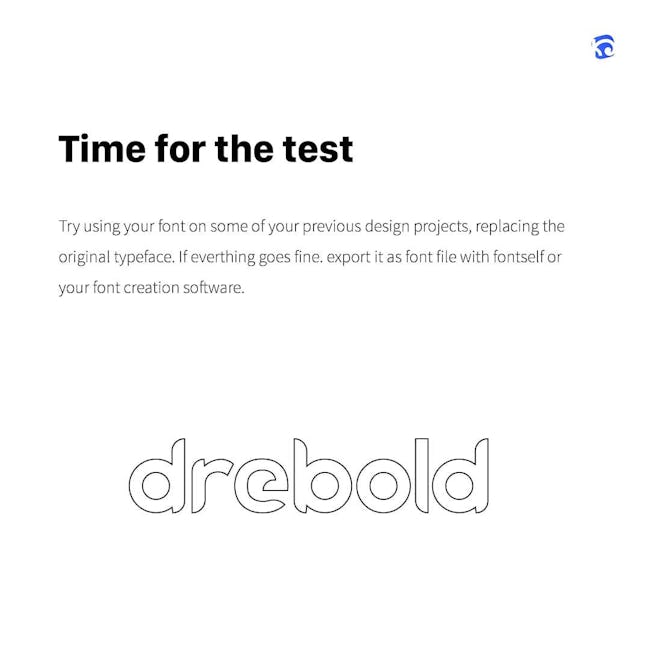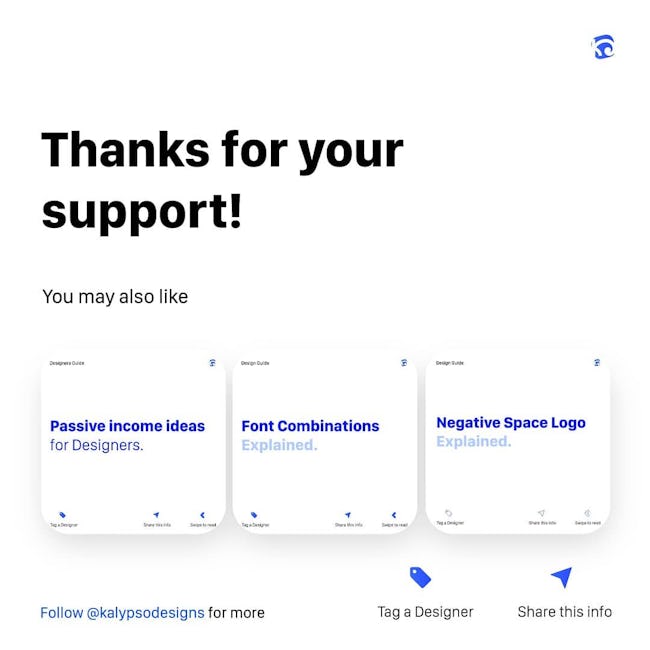 Tips to create your own Fonts.
Basic Choice & Purpose
Is it a serif/sans.serif/script font? Will it be based on a writing implement or be more geometric? Comfortable at small sizes? Suitable for long documents? Will it be a display font that works better a larger size?
Start from scratch
You should avoid basing your design on the outline of an existing typeface.
Start with paper & hands
Try to create graceful shapes on paper for the first few characters before refining them digitally. Further characters can then be constructed on screen by matching key features, such as terminal endings and stroke widths.
Start with H & O, n & o
These are often called icontrol characters'. lowercase 'n' and o, and in the uppercase, 'H' and 'O'.Designing these characters first can help set the style of your entire font.
Tracing your letterforms
Manually tracing your letterforms can be beneficial.Take a snap with your phone's camera/use a scanner, and send it to your computer-Trace the letterforms with pentool > Illustrator.
Use Fontself
You can use any software, but i prefer fontself, It has all the guides you want for a font creation + a full page template with Basic and Advanced Character set My favou rite thing about fontself is its kerning import option. Learning to Kern is hard and this plugin has an option to import kerning from other fonts
Complete Character set
Dont forget to add special characters and ligatures, If you want your font to be used by other designers, for a variety of projects, then it needs to be flexible and have a broad character set
Time for the test
Try using your font on some of your previous design projects, replacing the original typeface. If everthing goes fine. export it as font fi [e with fontself or drebdd
More booklets by kalypso
More Design booklets
Your recently viewed booklets
See all booklets