Booklet
tips for kerning type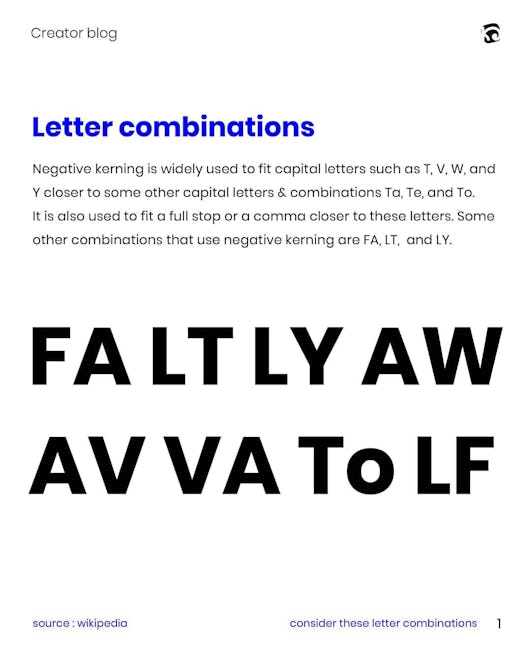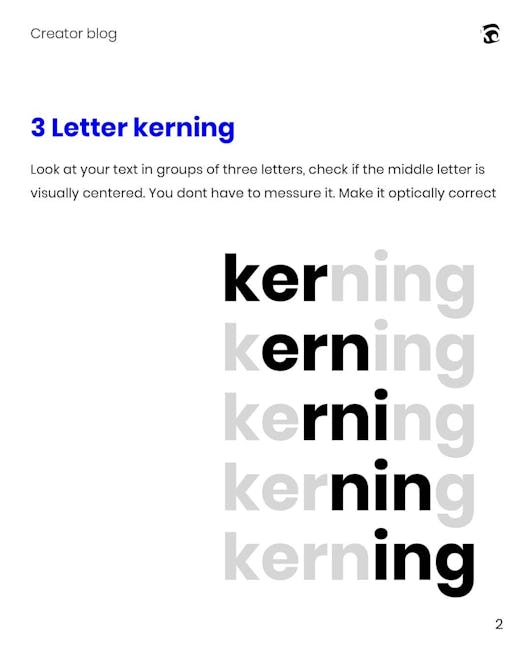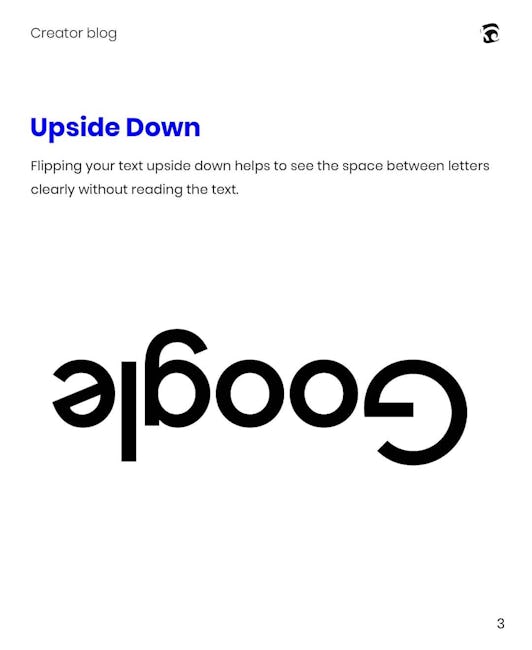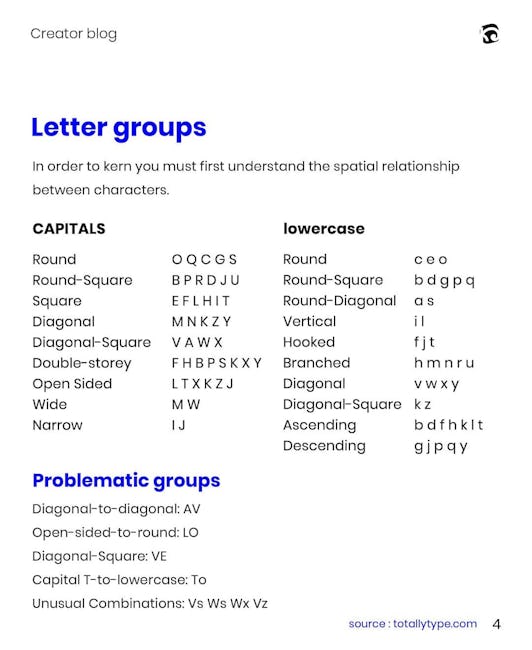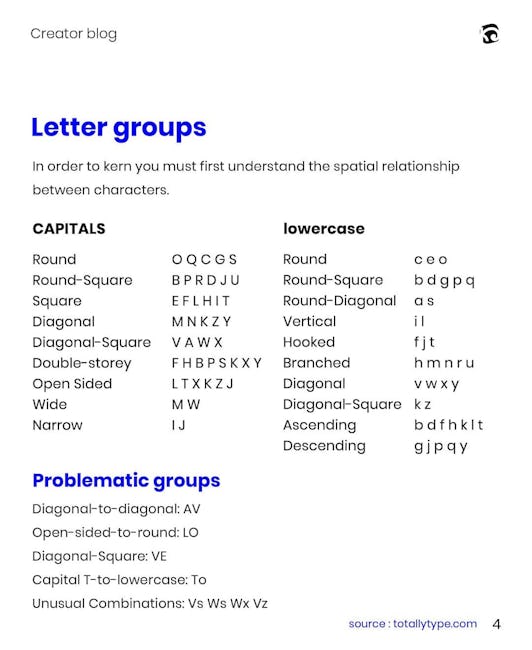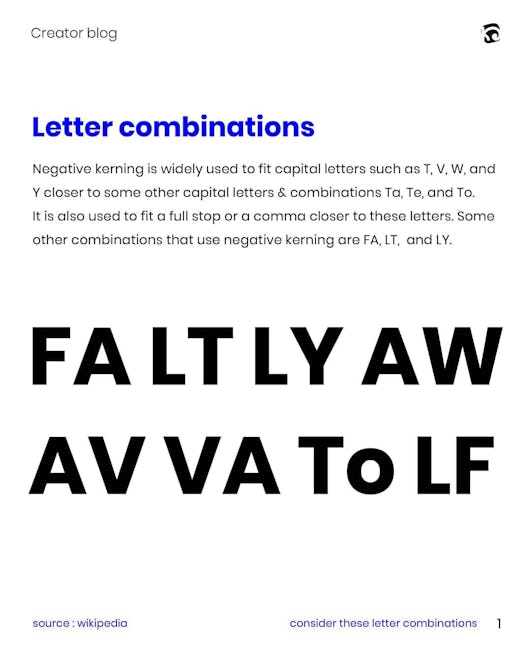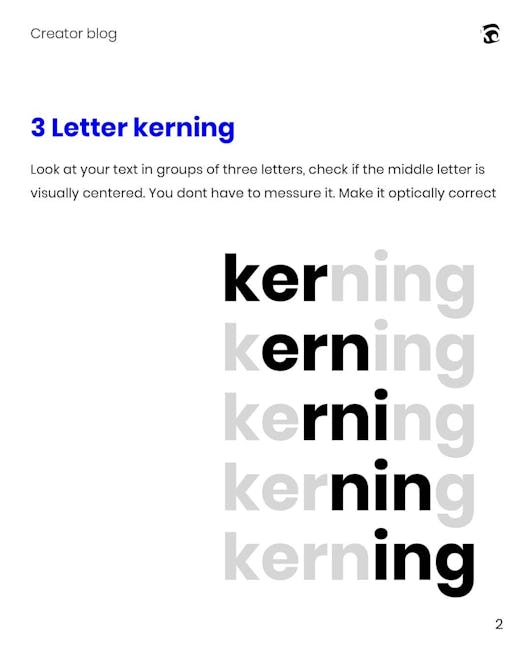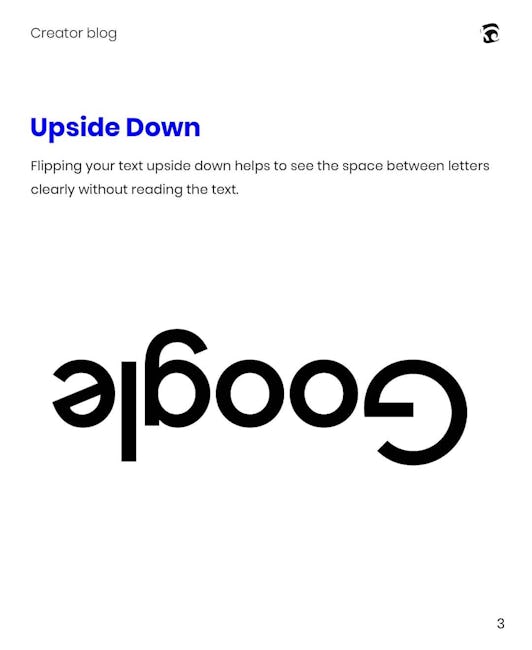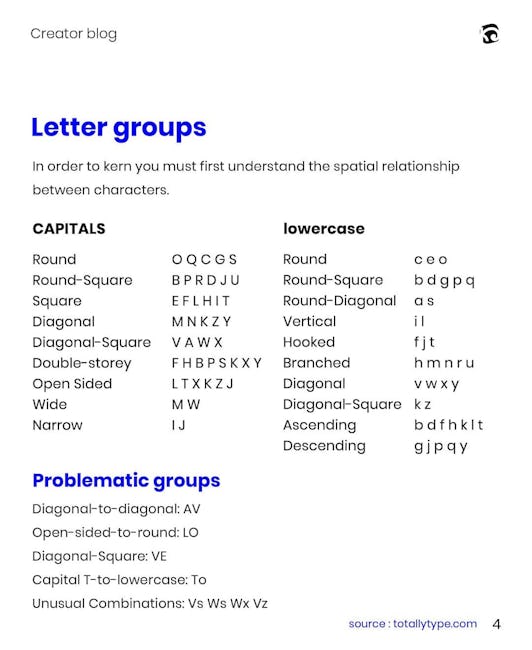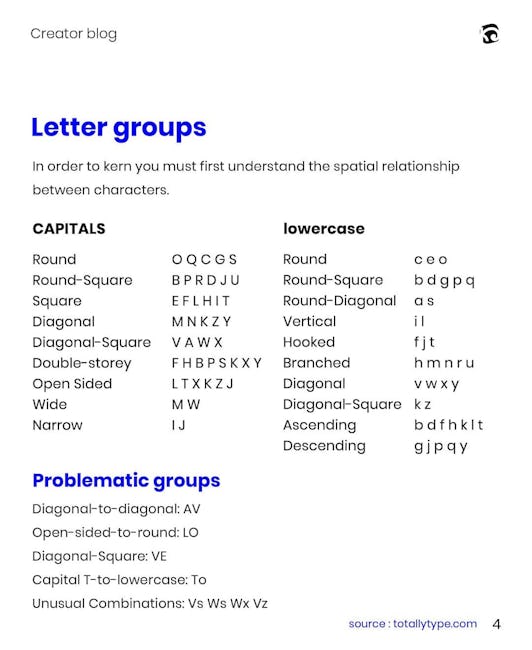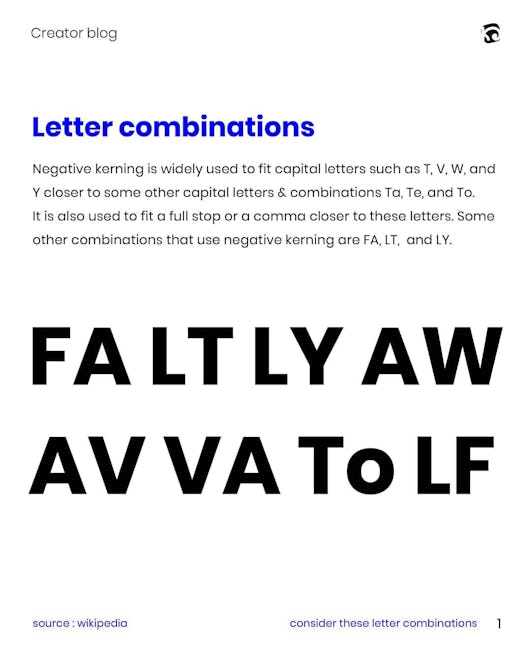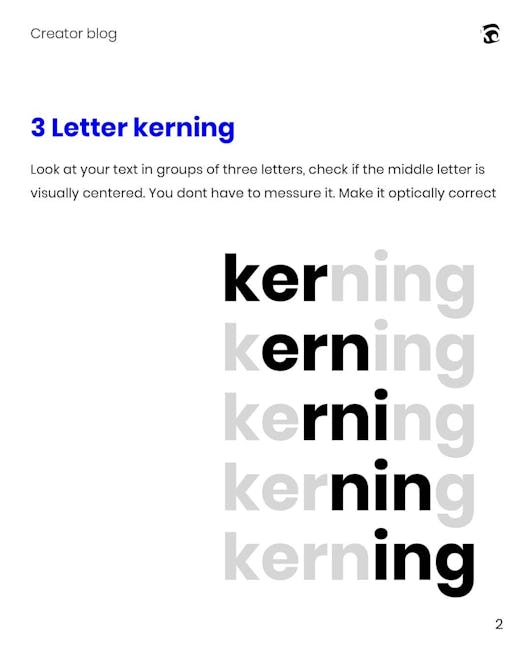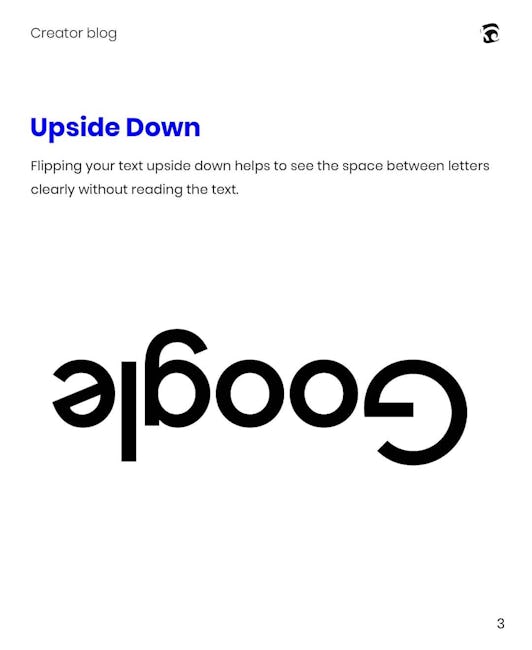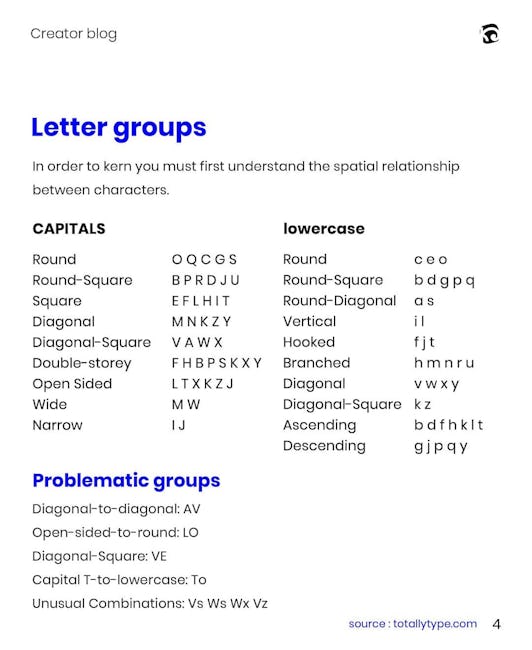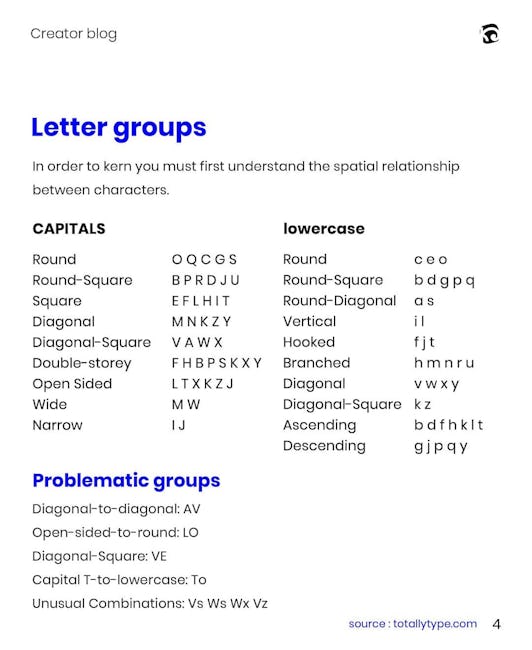 Tips for kerning type
Letter combinations
Negative kerning is widely used to fit capital letters such as T, V, W, and Y closer to some other capital letters & combinations Ta, Te, and To. It is also used to fit a full stop or a comma closer to these letters. Some other combinations that use negative kerning are FA, L T, and LY.
3 Letter kerning
Look at your text in groups of three letters, check if the middle letter is visually centered. You dont have to messure it. Make it optically correct
Upside Down
Flipping your text upside down helps to see the space between letters clearly without reading the text.
Letter groups
In order to kern you must first understand the spatial relationship between characters.
Problematic groups
Diagonal-to-diagonal: AV
Open-sided-to-round: LO
Diagonal-Square: VE
Capital T-to-lowercase: To
Unusual Combinations: Vs Ws WX Vz
start creating
More booklets by kalypso
More Design booklets
Your recently viewed booklets
See all booklets