Booklet
Tiktok is copying instagram for its new profile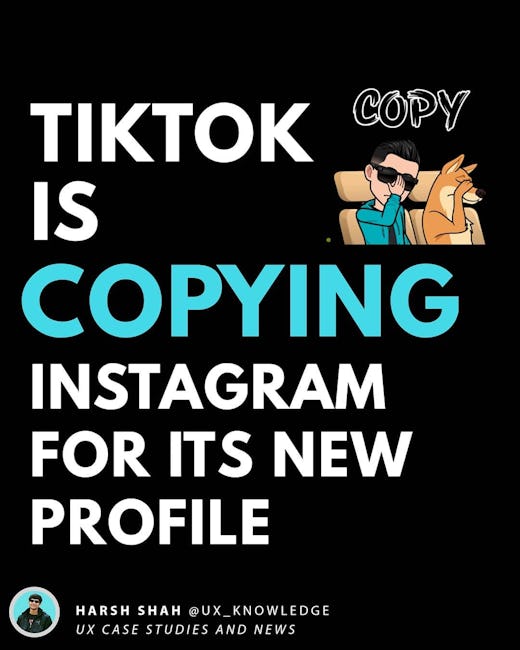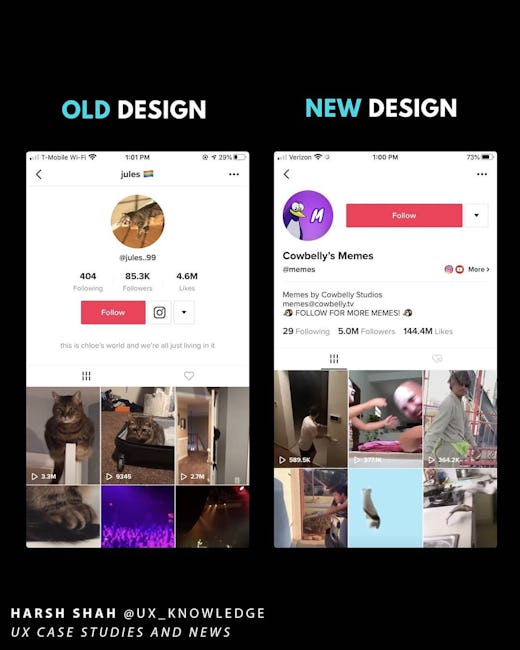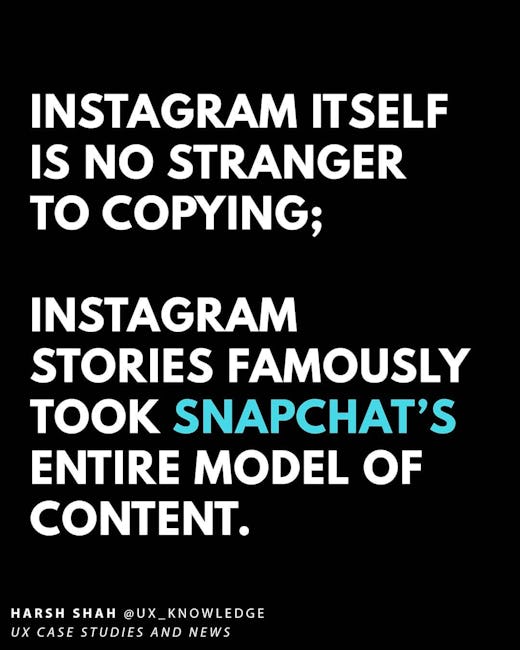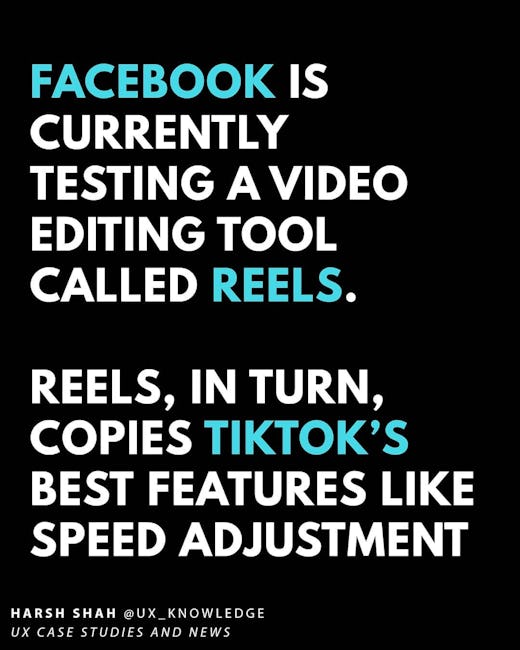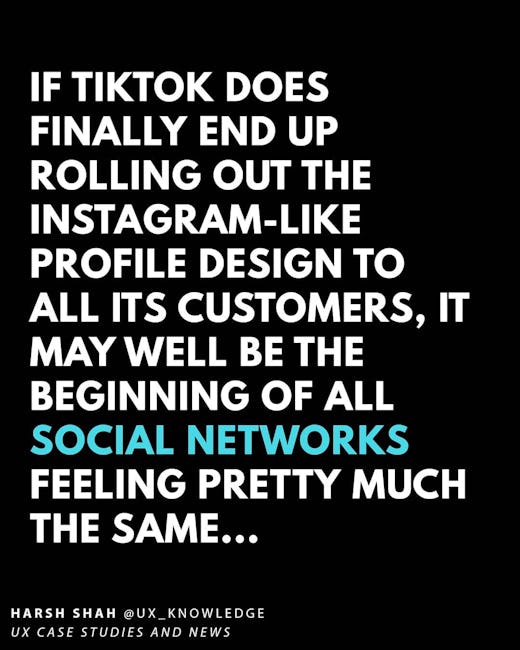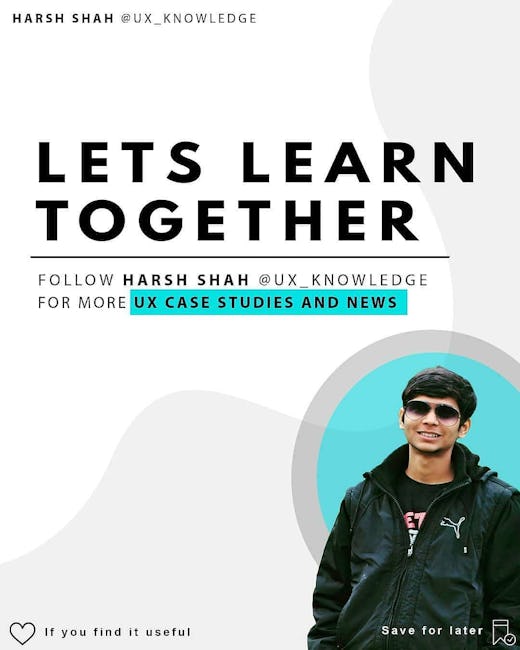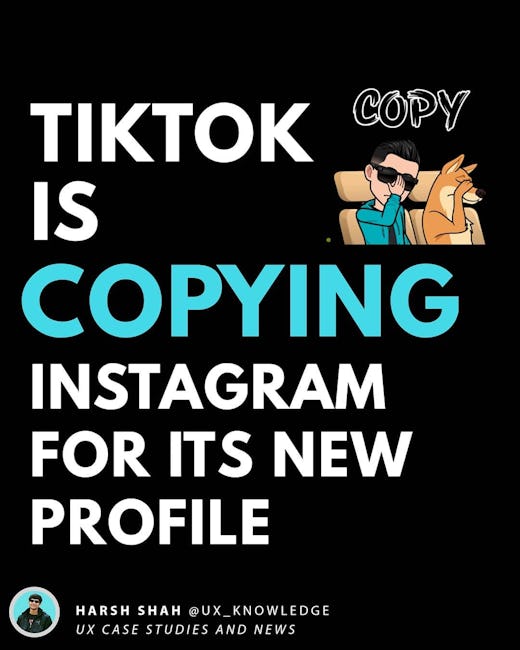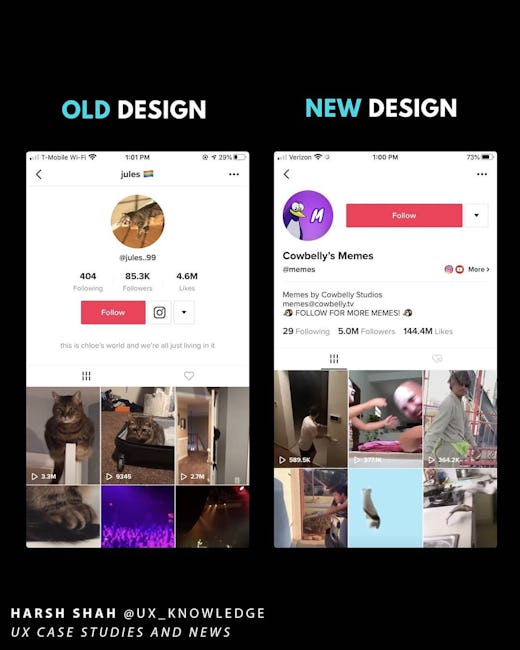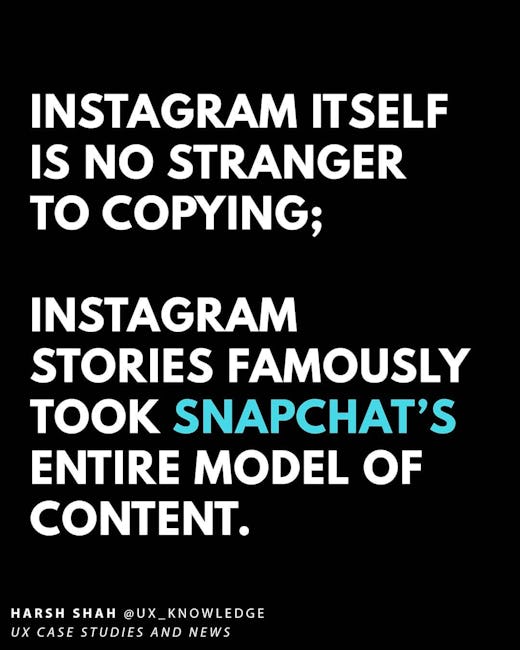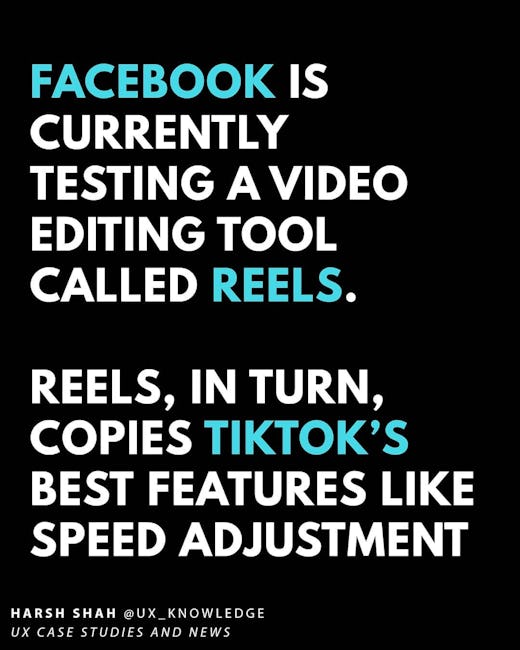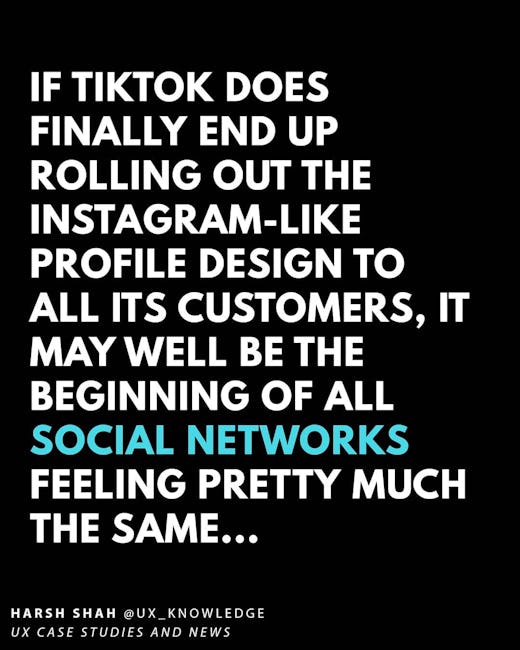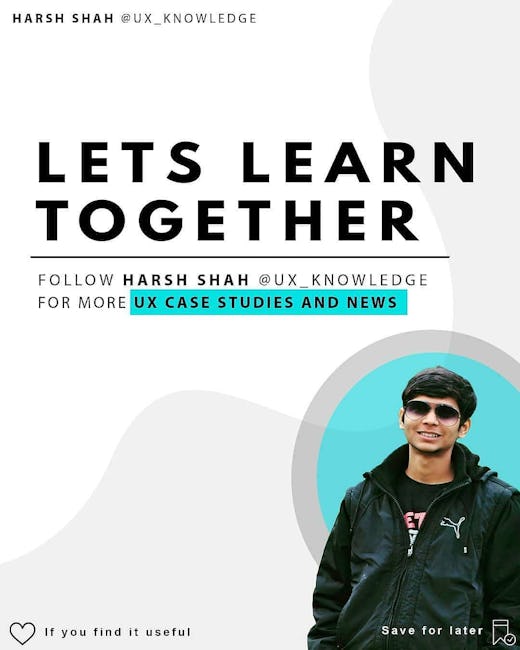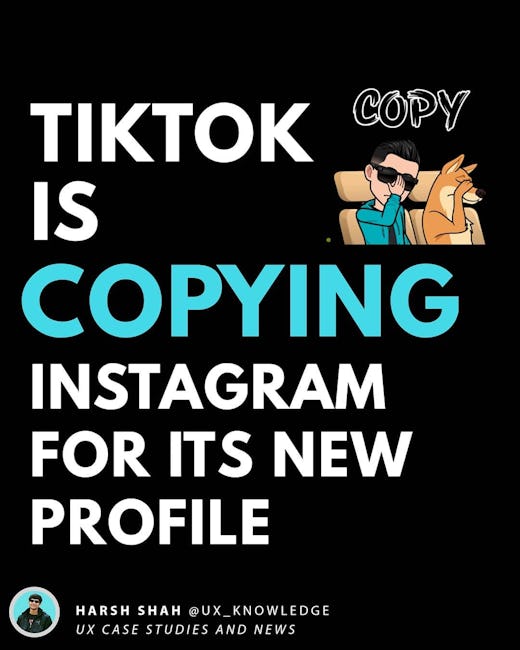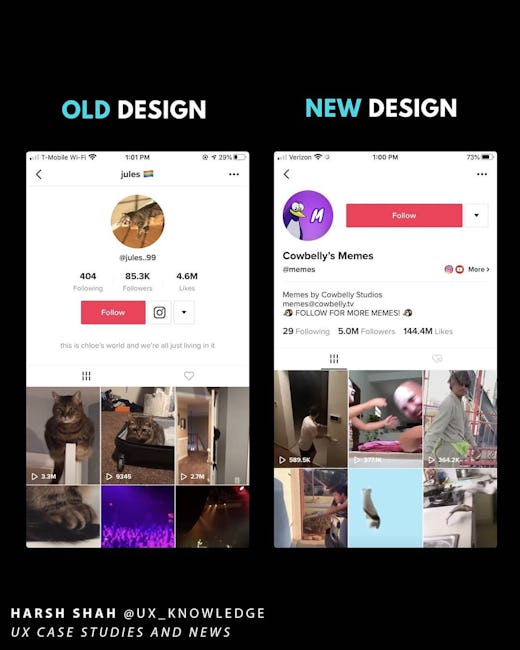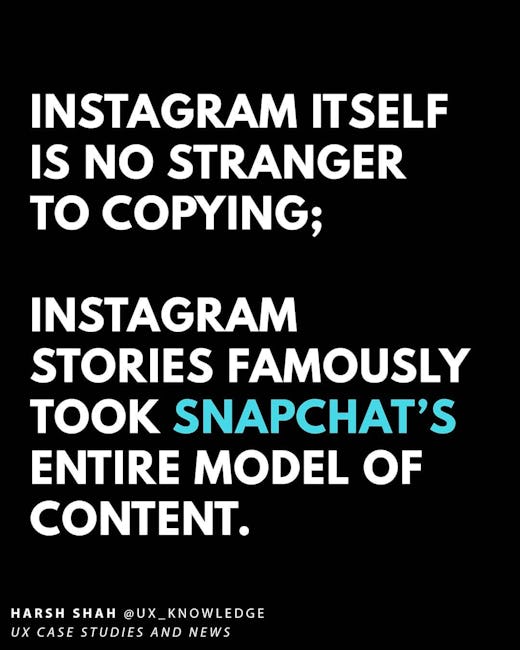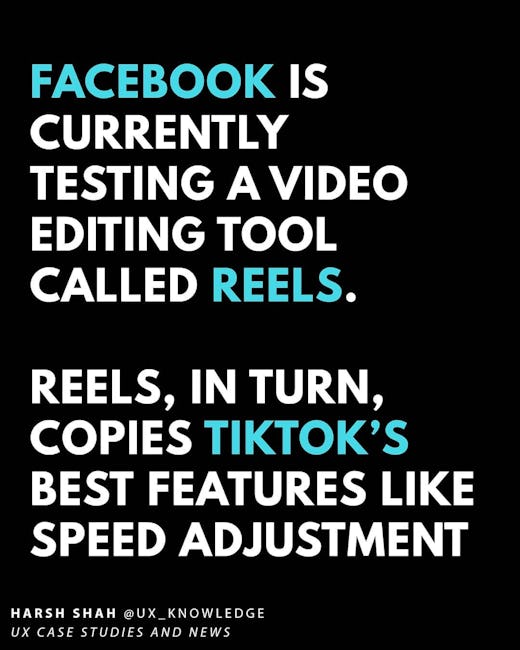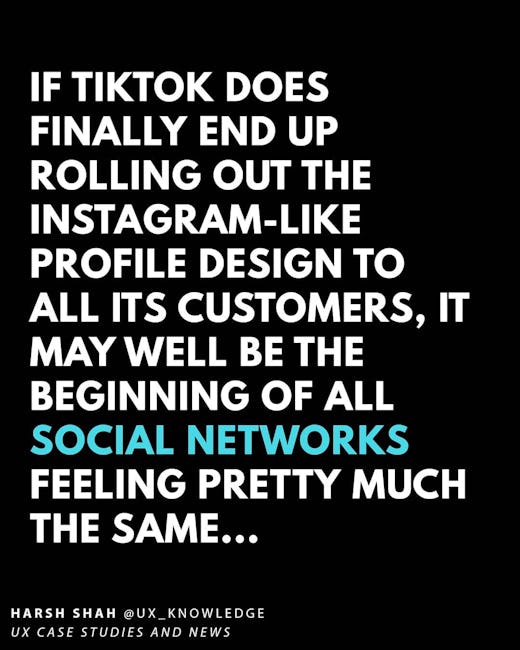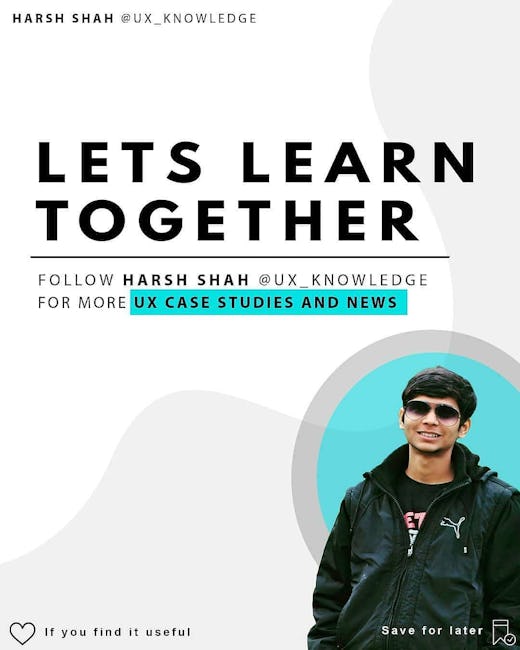 Tiktok is copying instagram for its new profile
INSTAGRAM ITSELF IS NO STRANGER TO COPYING;
INSTAGRAM STORIES FAMOUSLY TOOK SNAPC HAT'S ENTIRE MODEL OF CONTENT.
FACEBOOK IS CURRENTLY TESTING A VIDEO EDITING TOOL CALLED REELS.
REELS, IN TURN, COPIES TIKTOK'S BEST FEATURES LIKE SPEED ADJUSTMENT
IF TIKTOK DOES FINALLY END UP ROLLING OUT THE INSTAGRAM-LIKE PROFILE DESIGN TO ALL ITS CUSTOMERS, IT MAY WELL BE THE BEGINNING OF ALL SOCIAL NETWORKS FEELING PRETTY MUCH THE SAME...
LETS LEARN TOGETHER
FOLLOW HARSH SHAH @UX_KNO W L EPGE FOR MORE UX CASE STUDIES AND NEWS
More booklets by Harsh Shah
More Design booklets
Your recently viewed booklets
See all booklets