Booklet
This Ul Design solution will simply blow your mind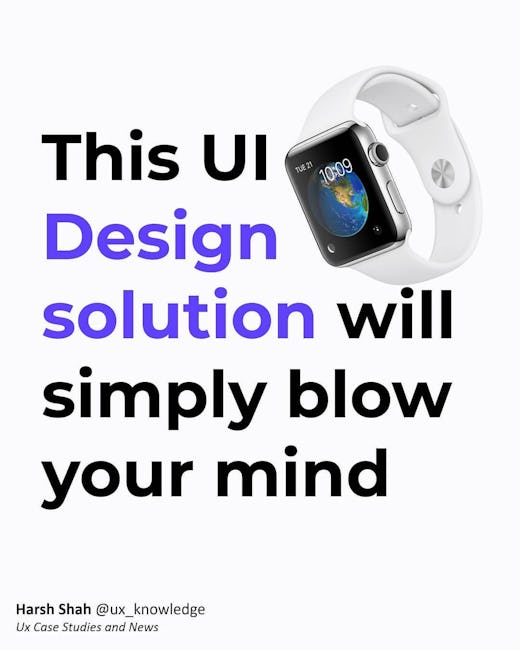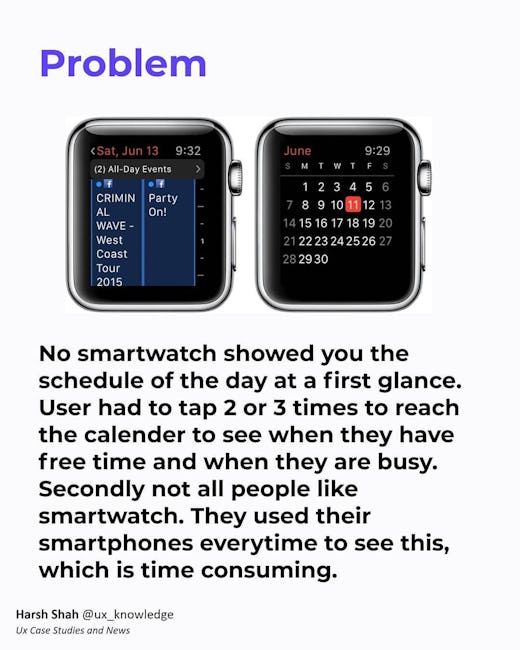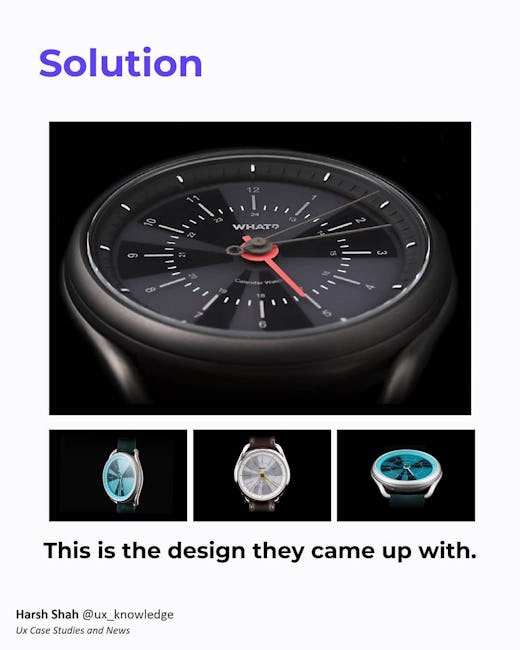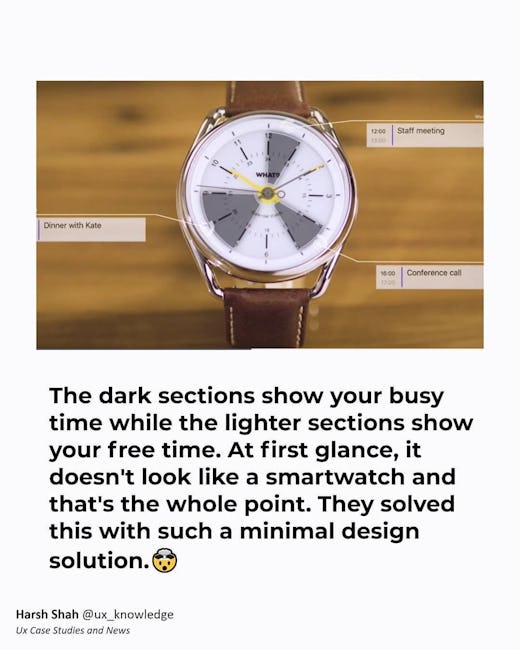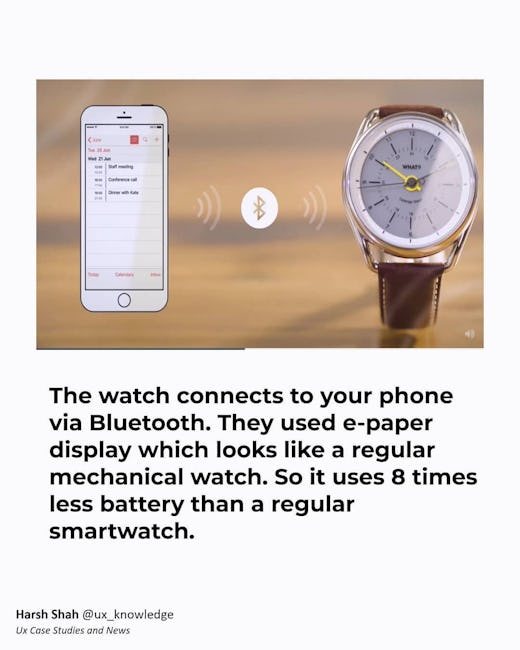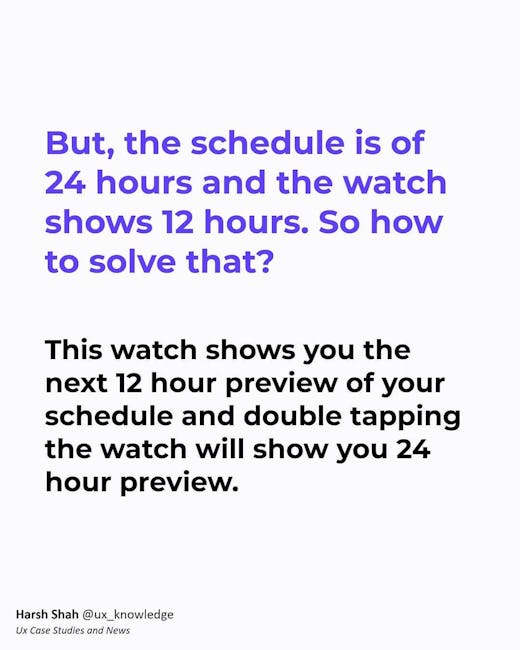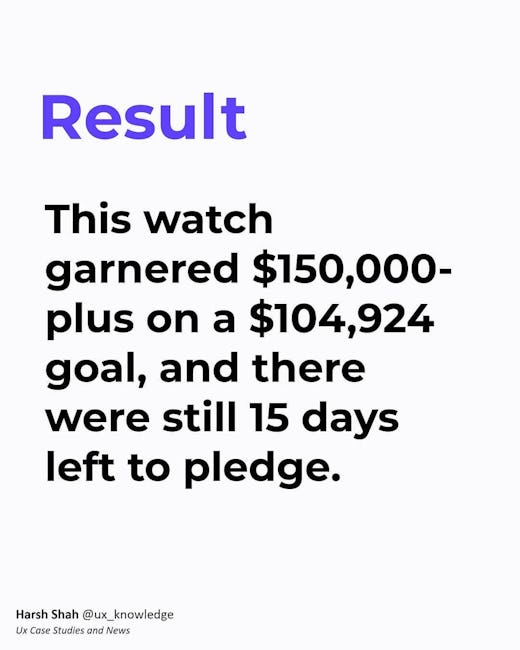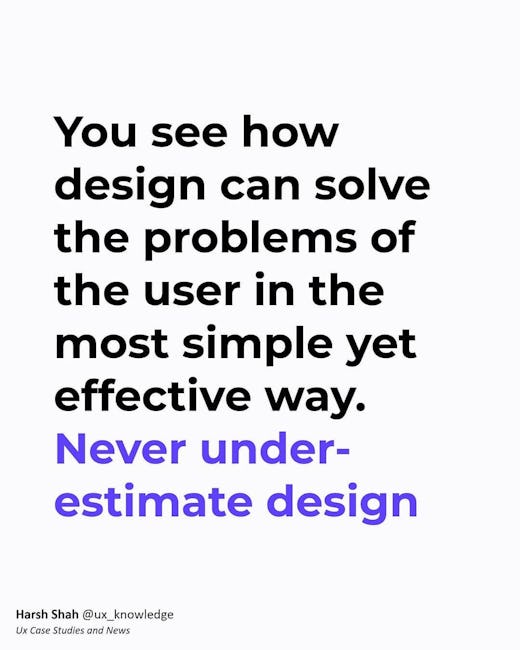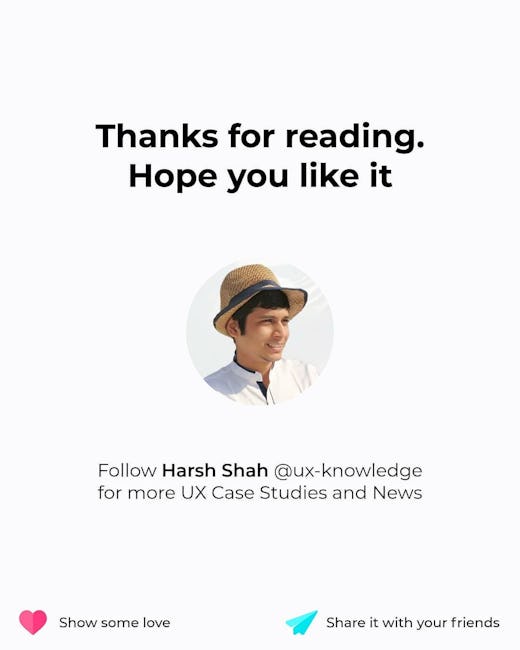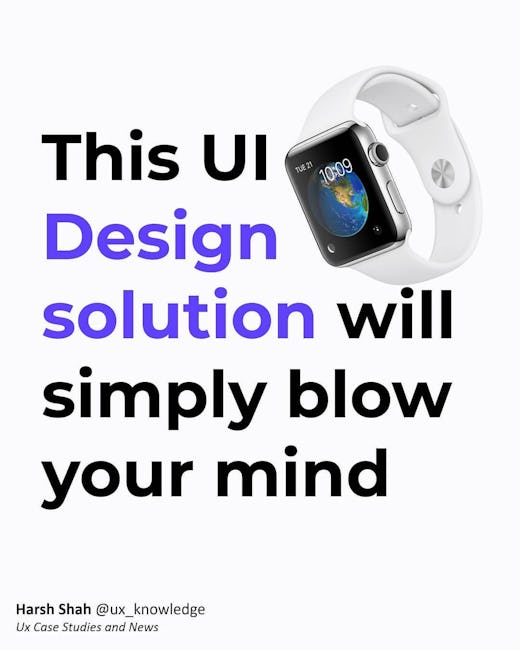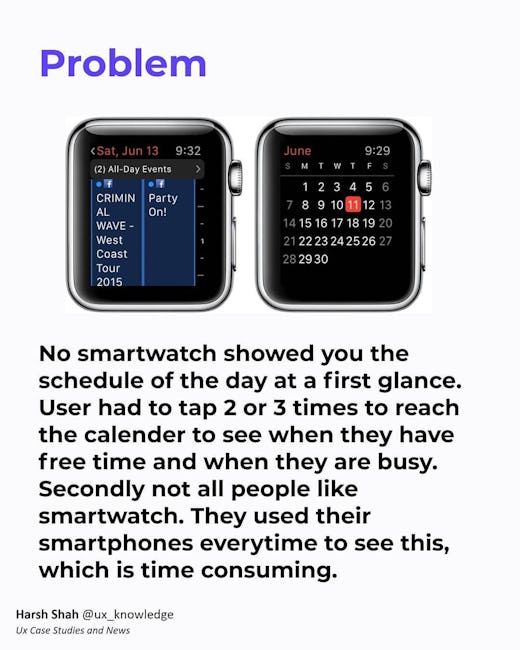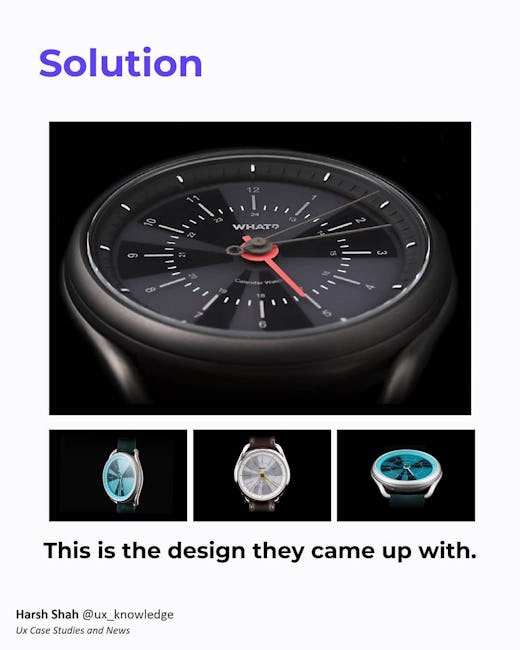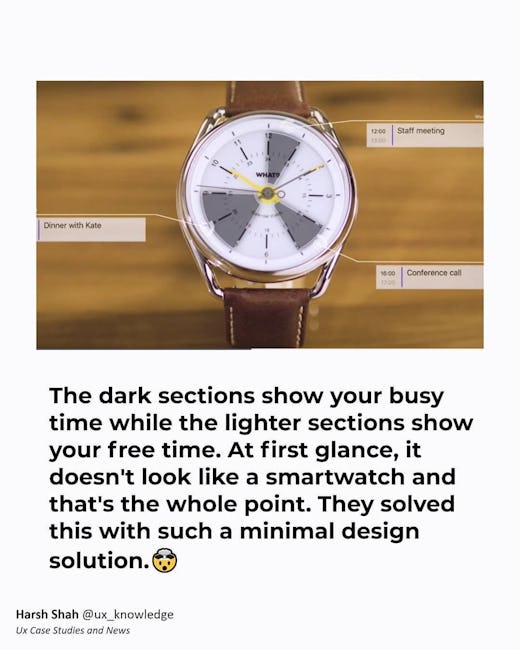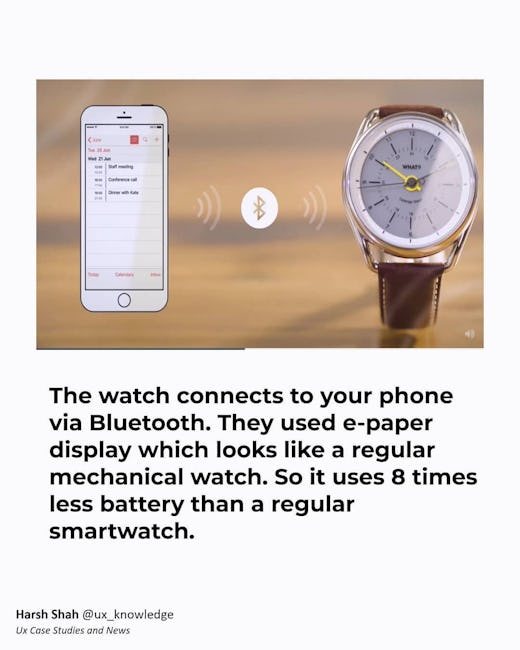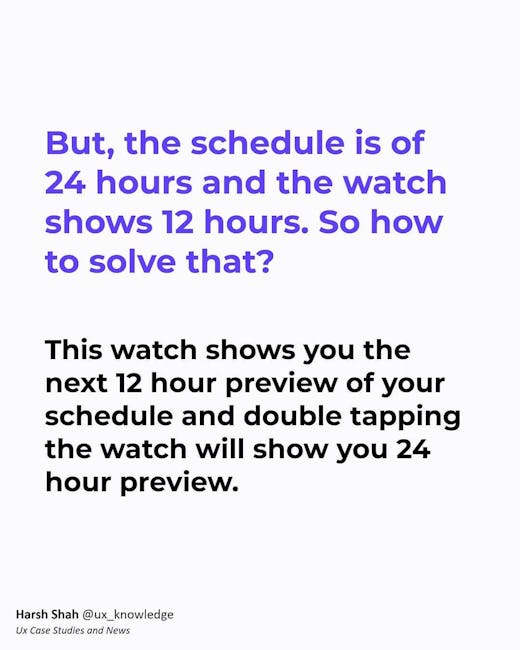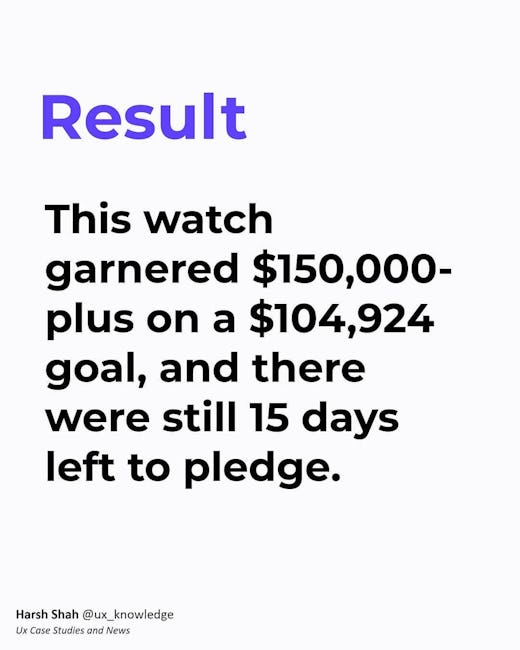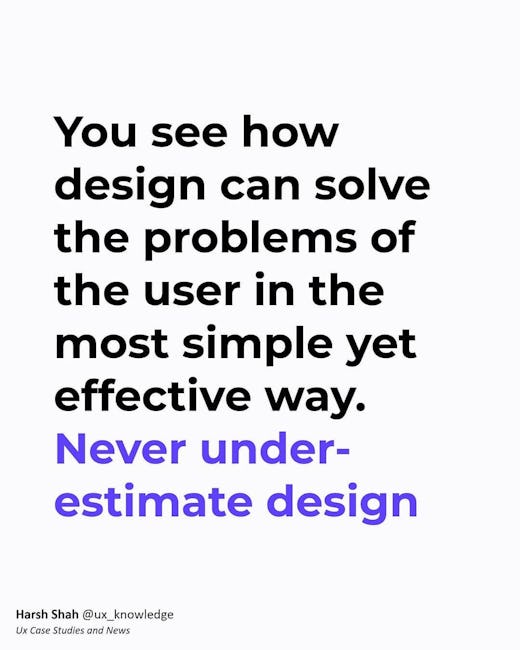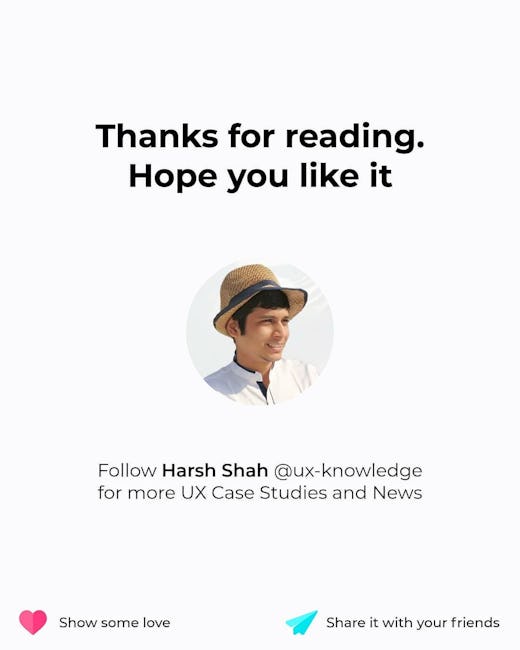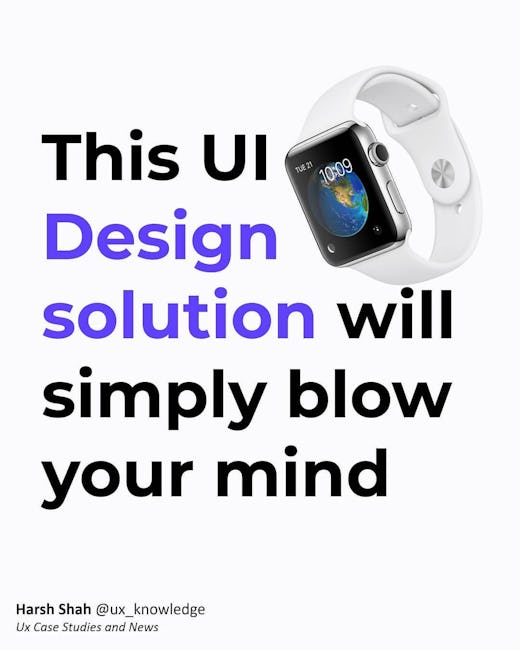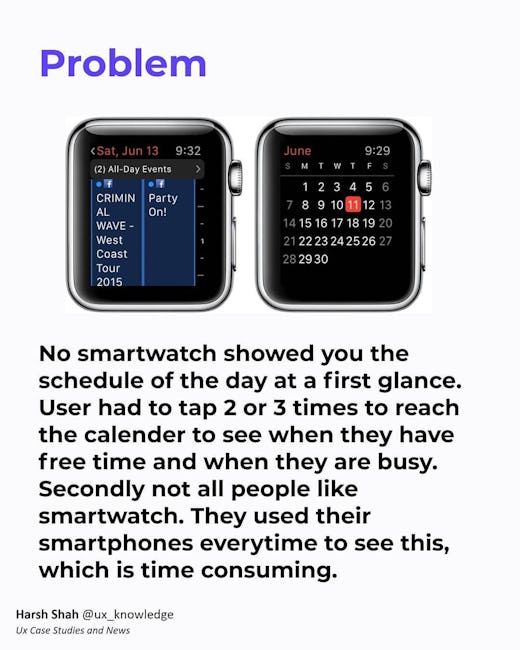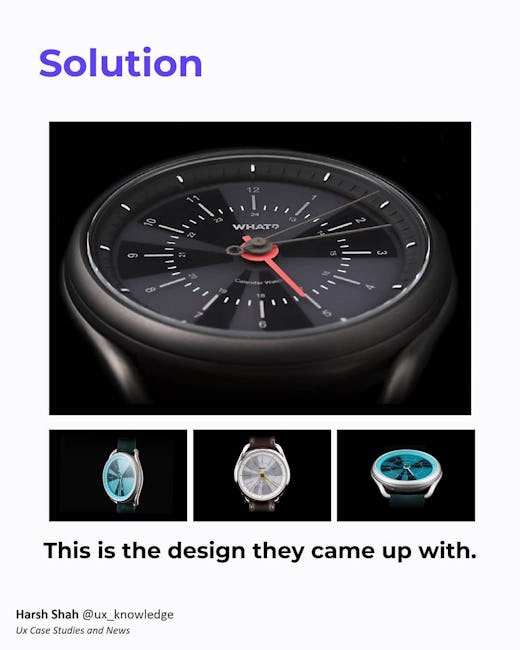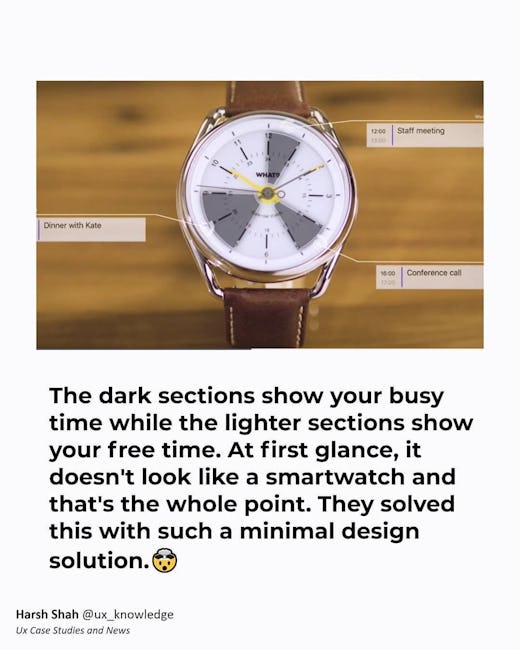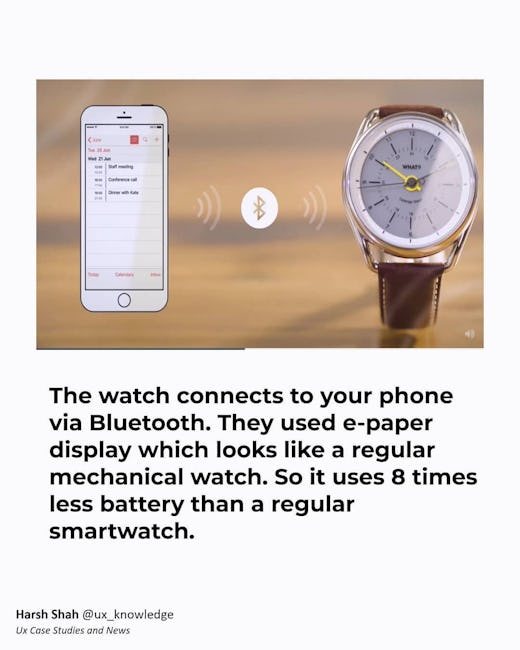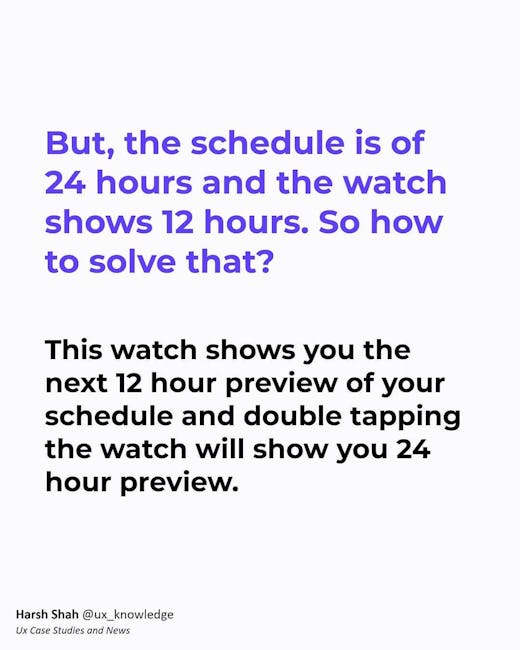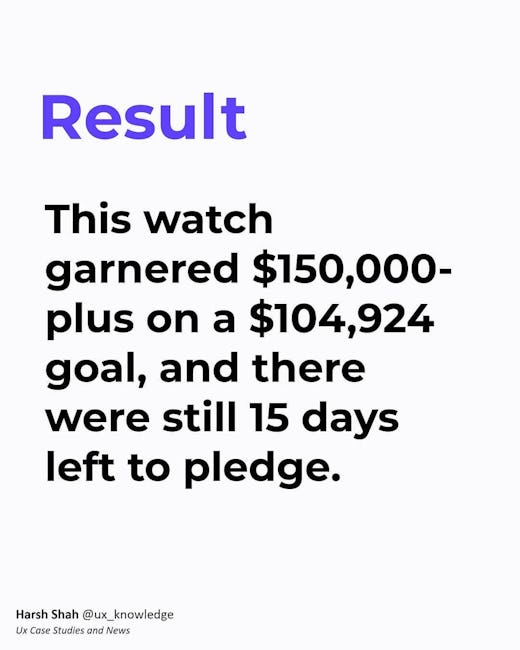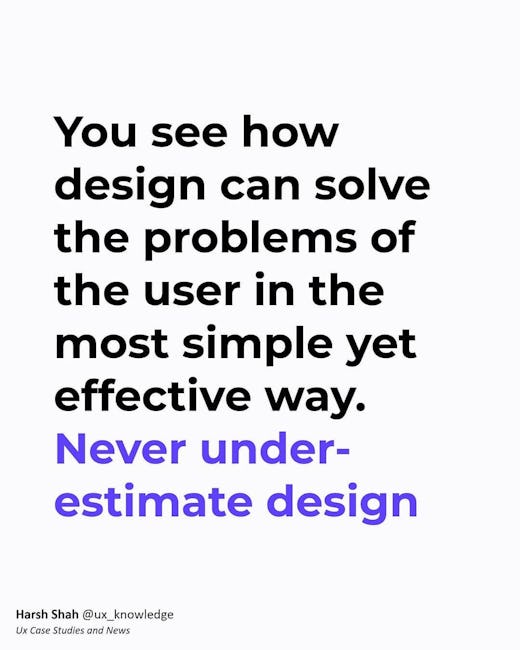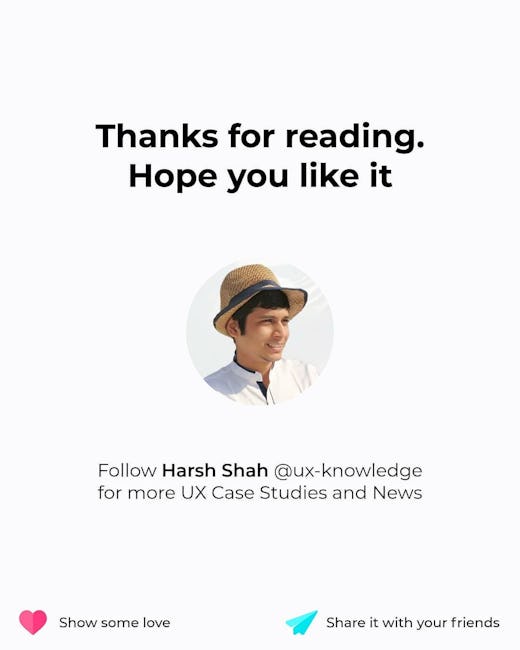 This Ul Design solution will simply blow your mind
Problem
No smartwatch showed you the schedule of the day at a first glance. User had to tap 2 or 3 times to reach the calender to see when they have free time and when they are busy. Secondly not all people like smartwatch. They used their smartphones everytime to see this, which is time consuming.
Opportunity
Now, this watch making company saw an opportunity here. They thought its important for a user to see his/her schedule along with showing the time at a glance. But how can they design a watch which fulfills both these problems? Finally, they came up with this solution.
Solution
This is the design they came up with.
The dark sections show your busy time while the lighter sections show your free time. At first glance, it doesn't look like a smartwatch and that's the whole point. They solved this with such a minimal design solution.
The watch connects to your phone via Bluetooth. They used e-paper display which looks like a regular mechanical watch. So it uses 8 times less battery than a regular smartwatch.
But, the schedule is of 24 hours and the watch shows 12 hours. So how to solve that?
This watch shows you the next 12 hour preview of your schedule and double tapping the watch will show you 24 hour preview.
Result
This watch garnered $150,000- plus on a $104,924 goal, and there were still 15 days left to pledge.
You see how design can solve the problems of the user in the most simple yet effective way. Never underestimate design
Thanks for reading. Hope you like it
Follow Harsh Shah @ux-knowledge for more UX Case Studies and News
More booklets by Harsh Shah
More Design booklets
Your recently viewed booklets
See all booklets