Booklet
This is What Happened in 2019 With Emails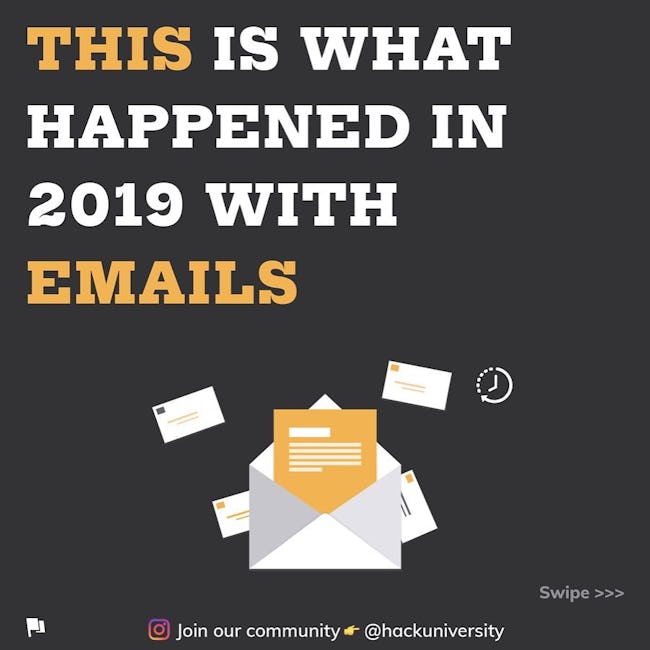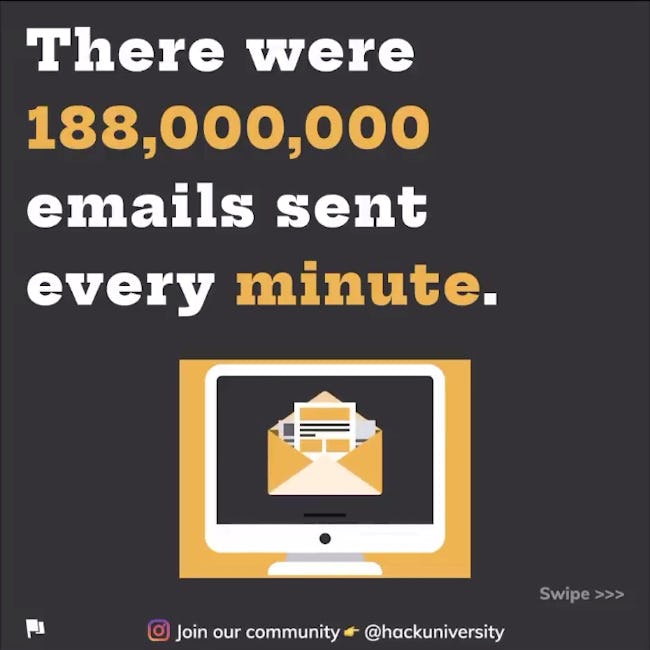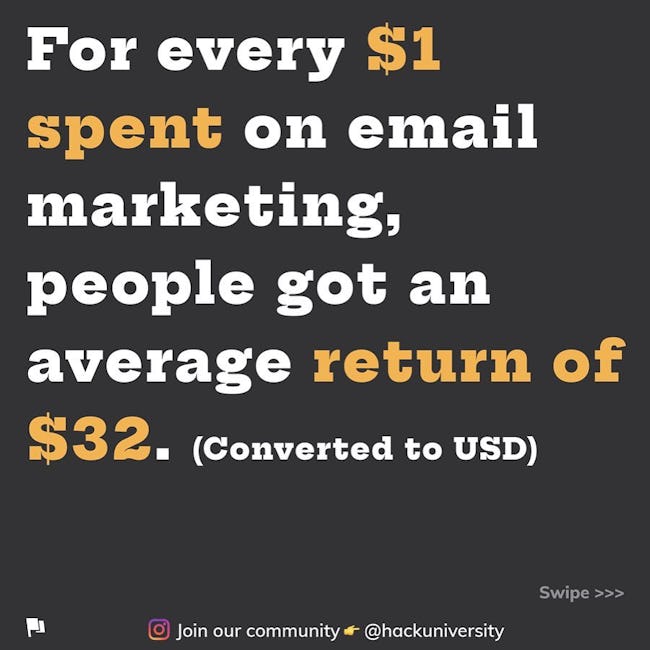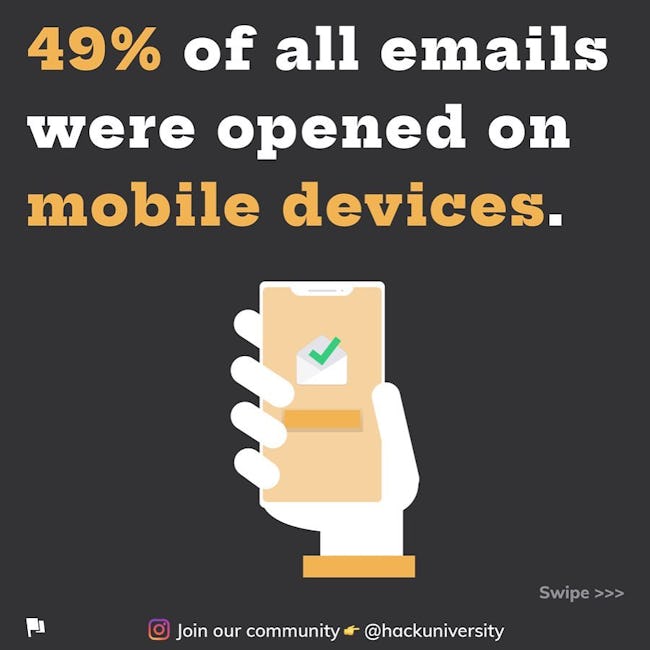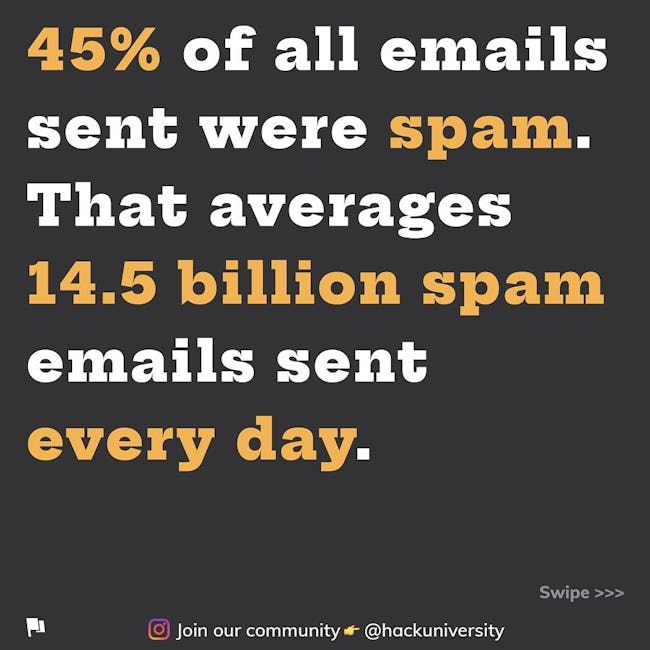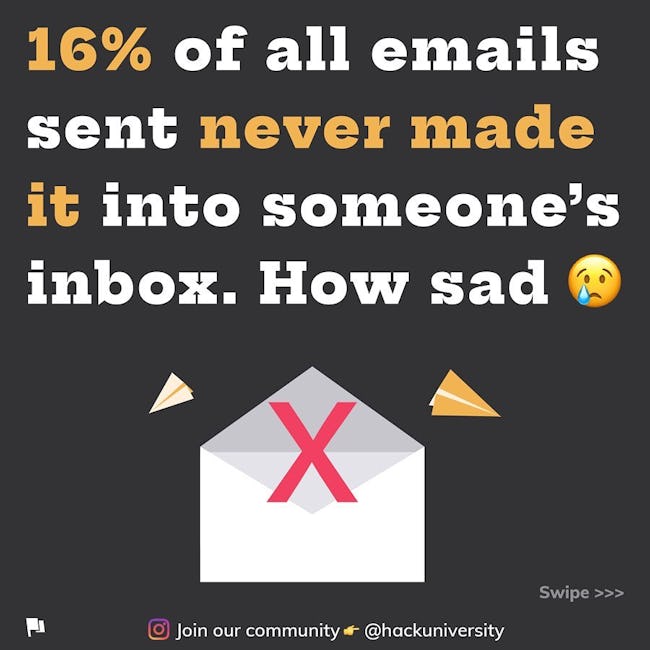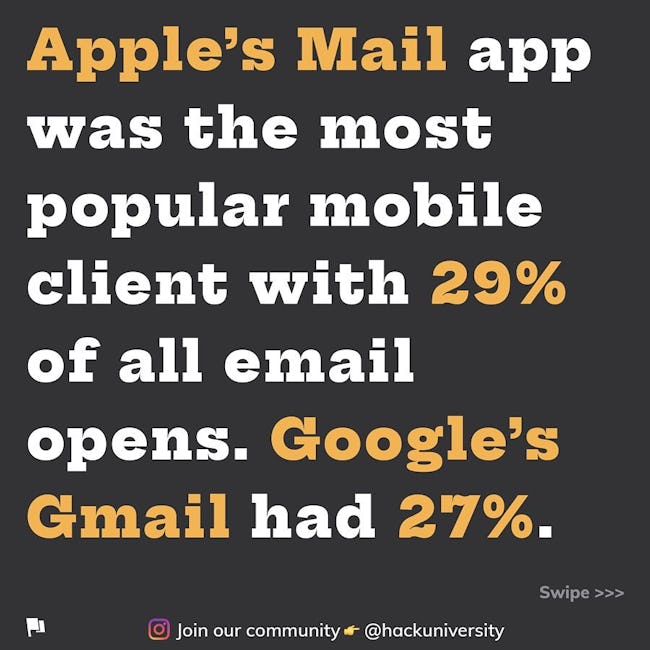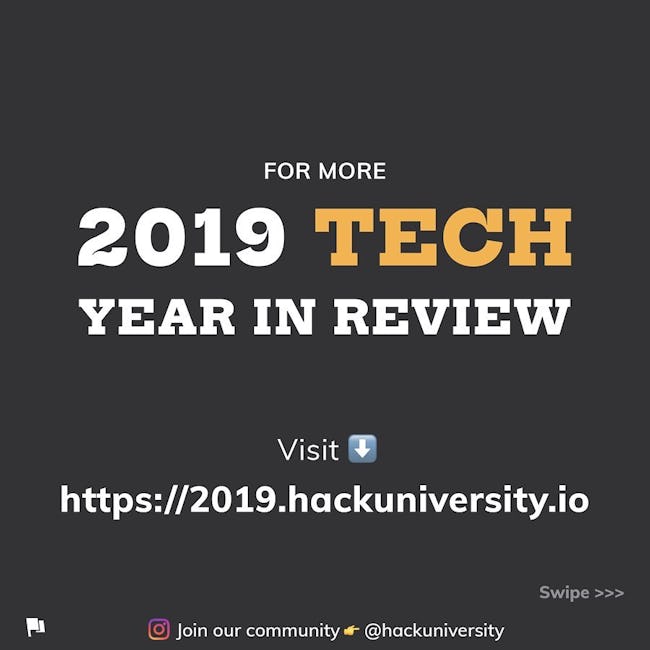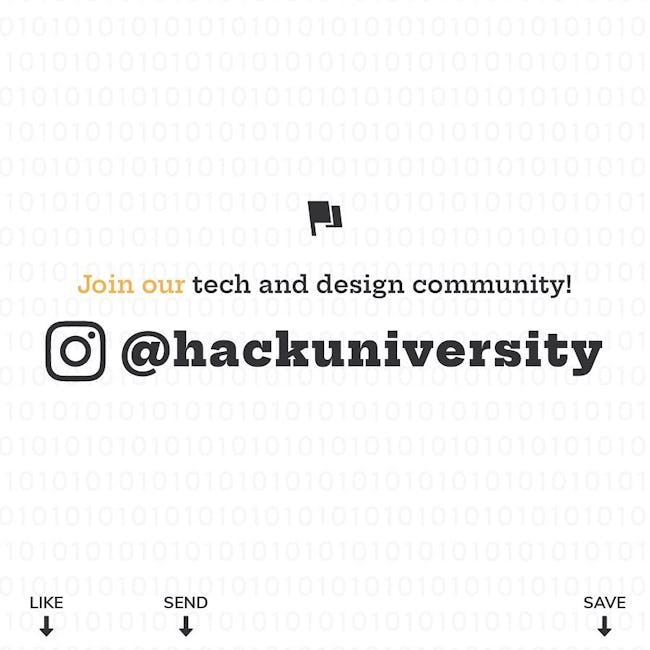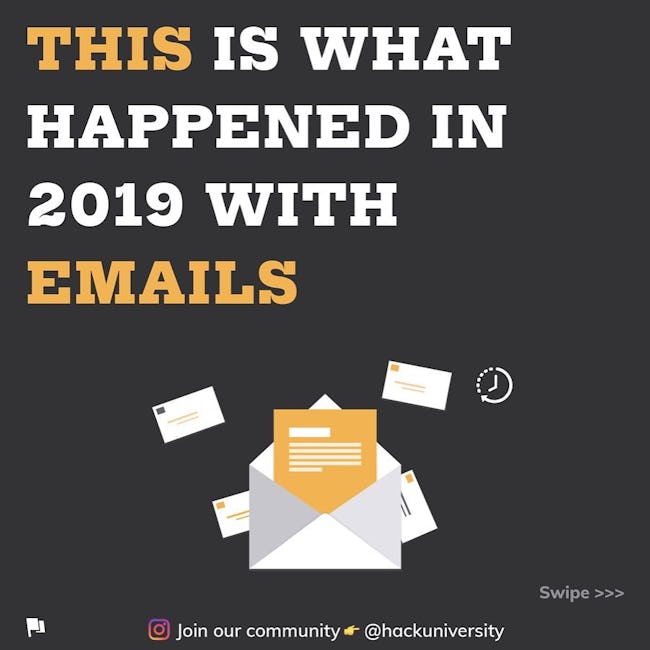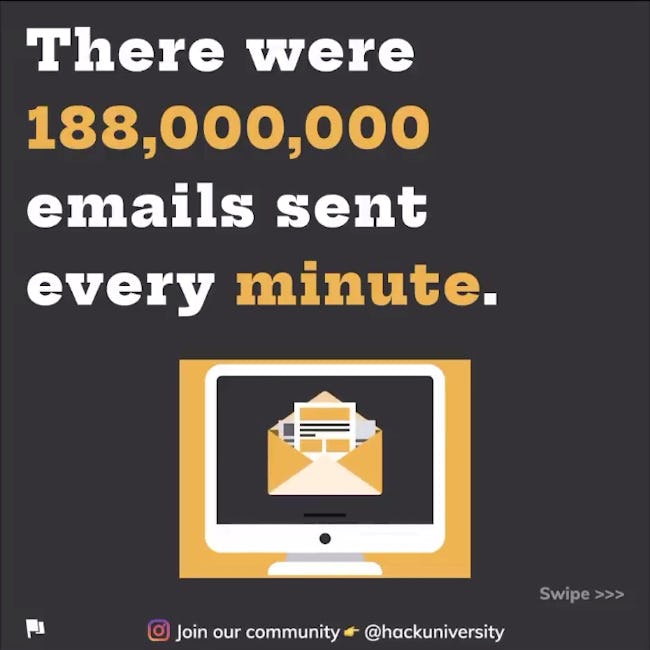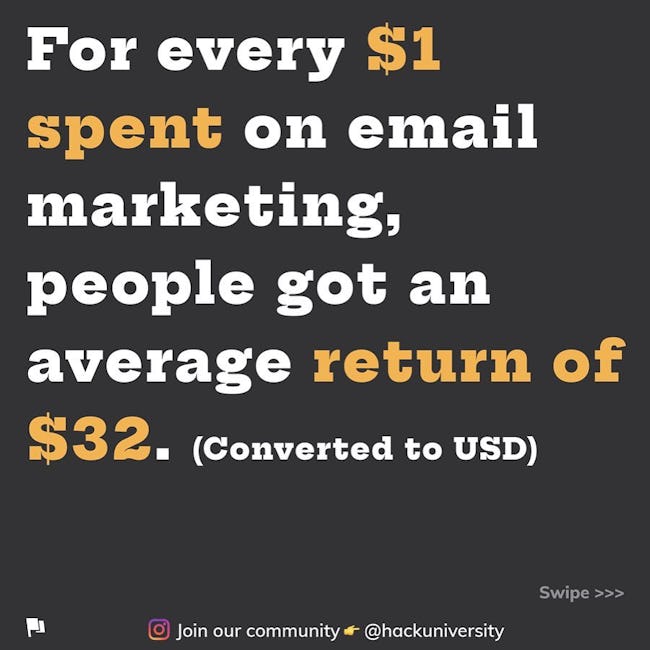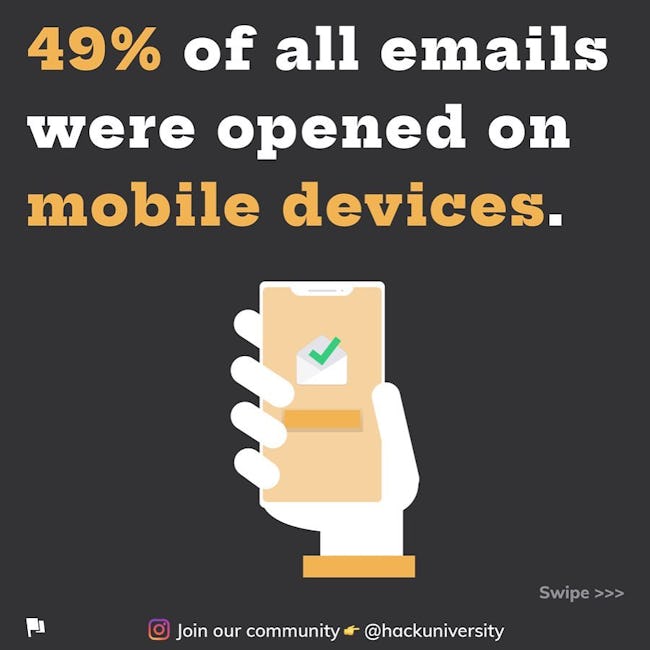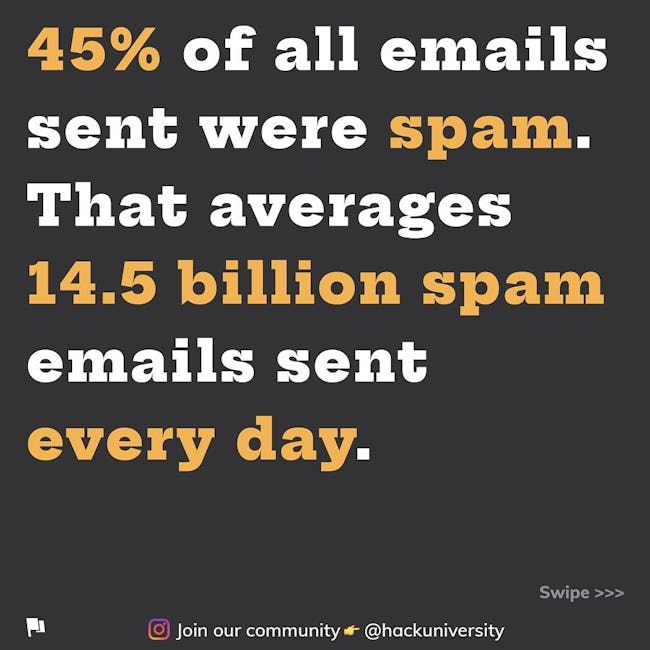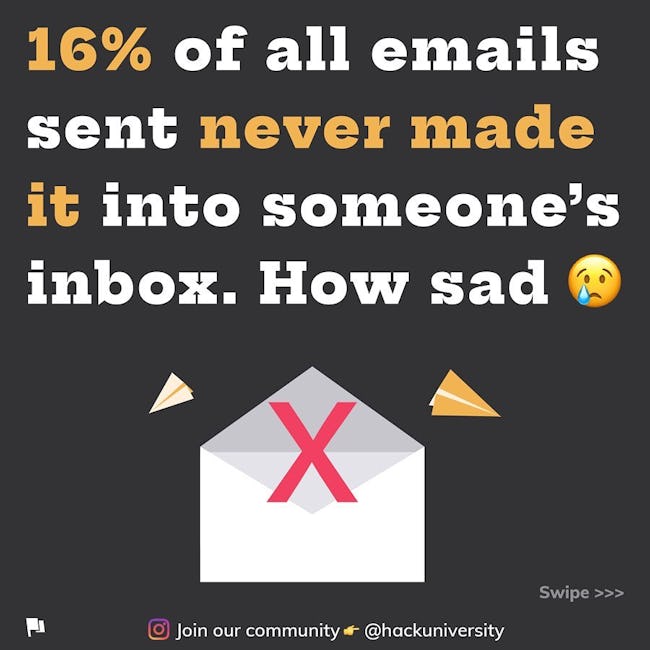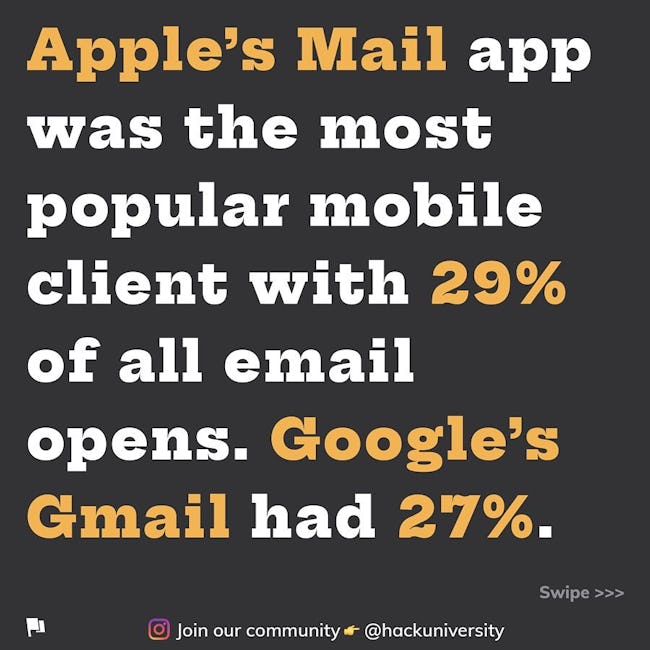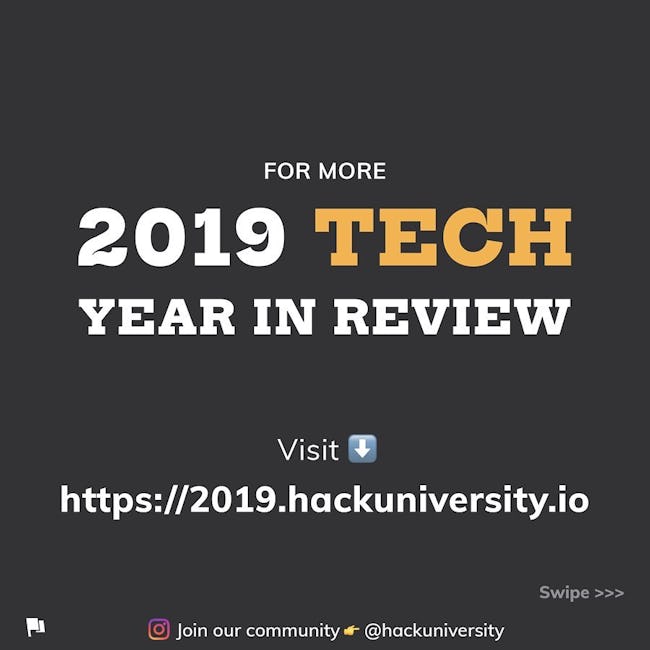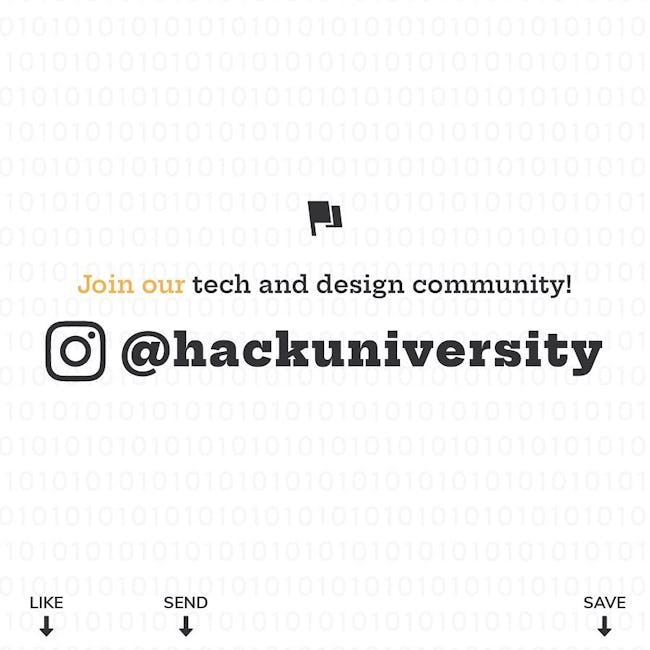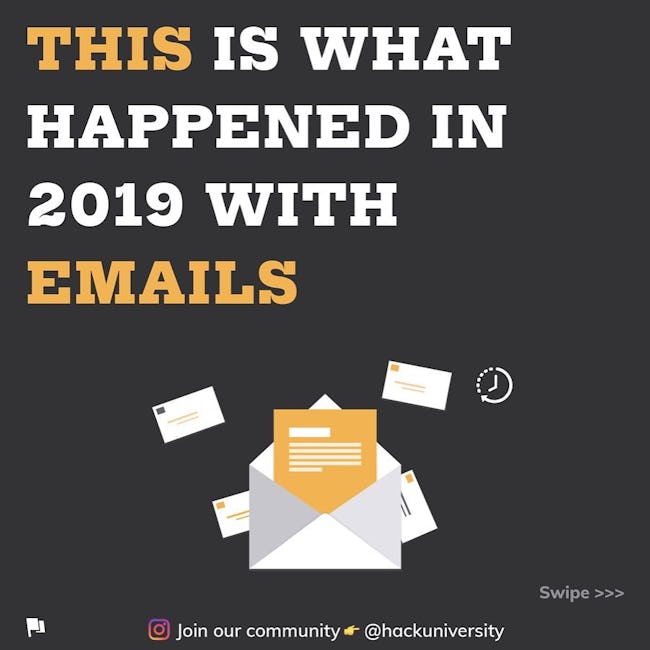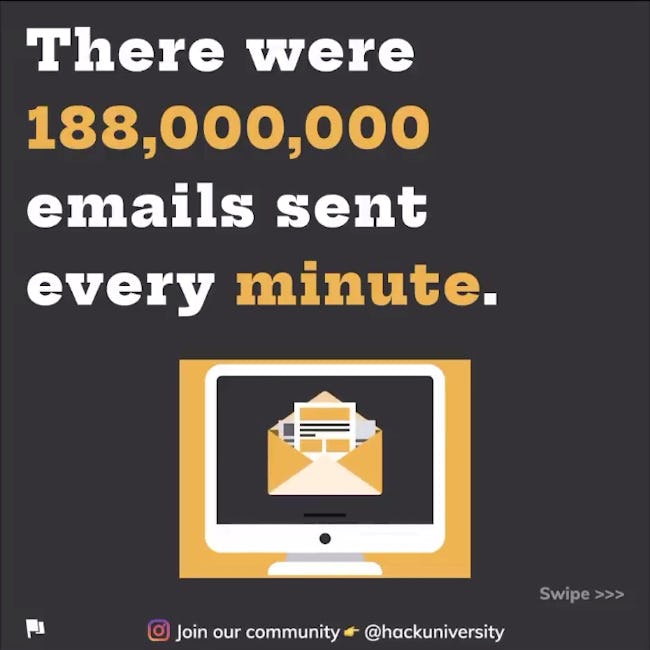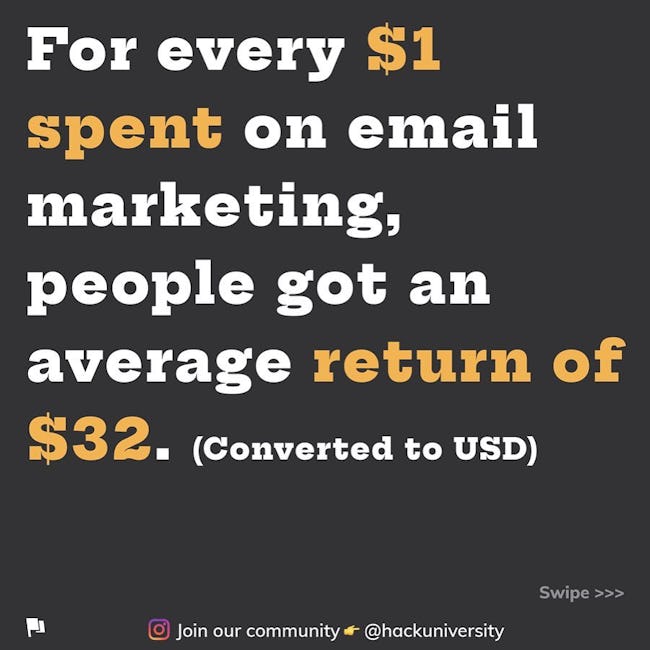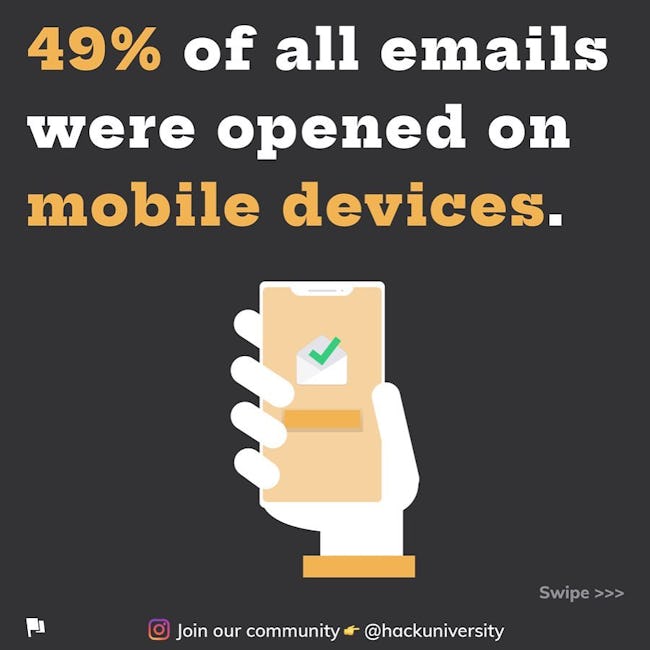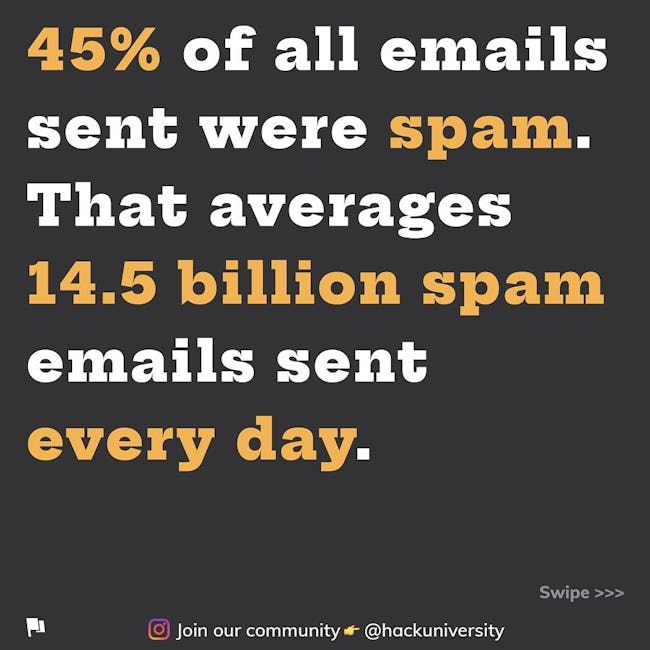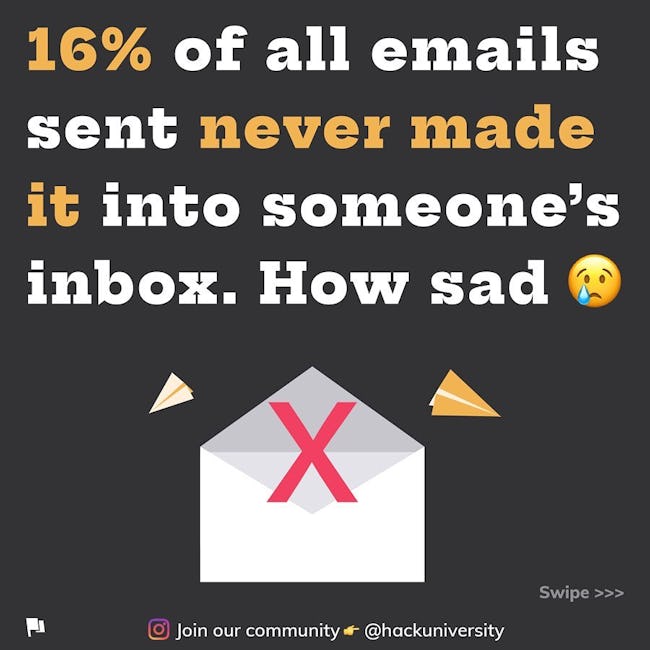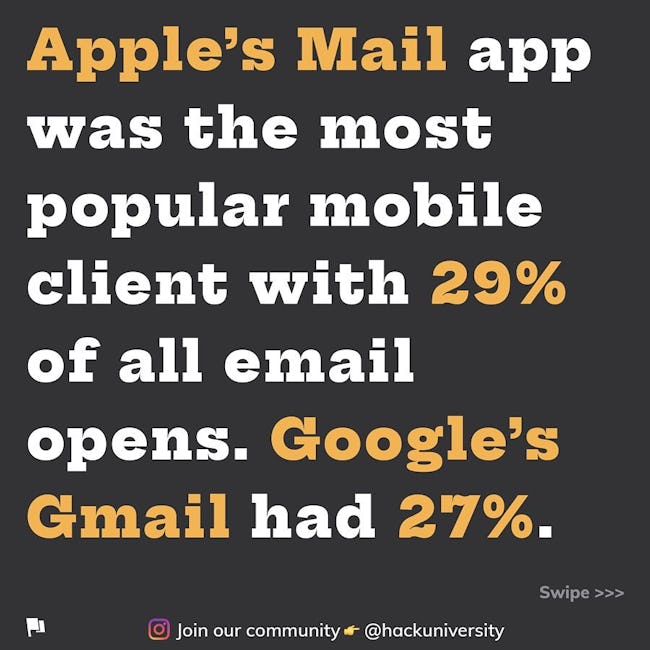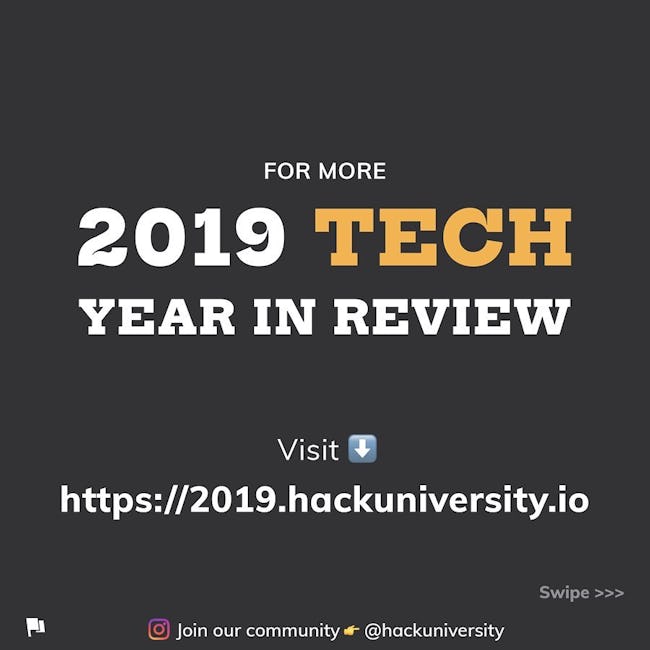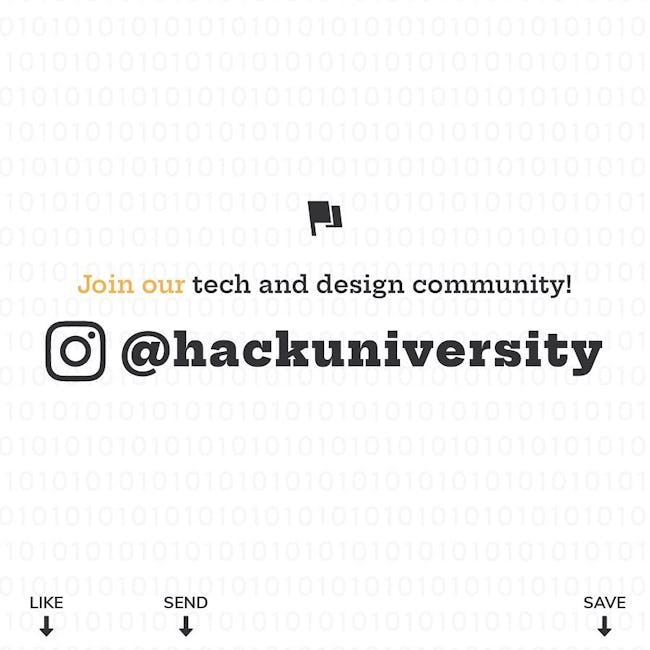 This is What Happened in 2019 With Emails
There were 188,000,000 emails sent every minute.
There were 3.9 billion active email users.
For every $1 spent on email marketing, people got an average return of $32. (Converted to USD)
49% of al emails were opened on mobile devices.
45% of all emails sent were spam. That averages 14.5 billion spam emails sent every day.
16% of all emails sent never made it into someone's inbox. How sad.
Apple's Mail app was the most popular mobile client with 29% of all email opens. Google's Gmail had 27%.
For more 2019 tech year in review visit: https://2019.hackuniversity.io
Join our tech and design community! @hackuniversity
More booklets by Hack University
More Development booklets
Your recently viewed booklets
See all booklets