Booklet
This is What Happened in 2019 on YouTube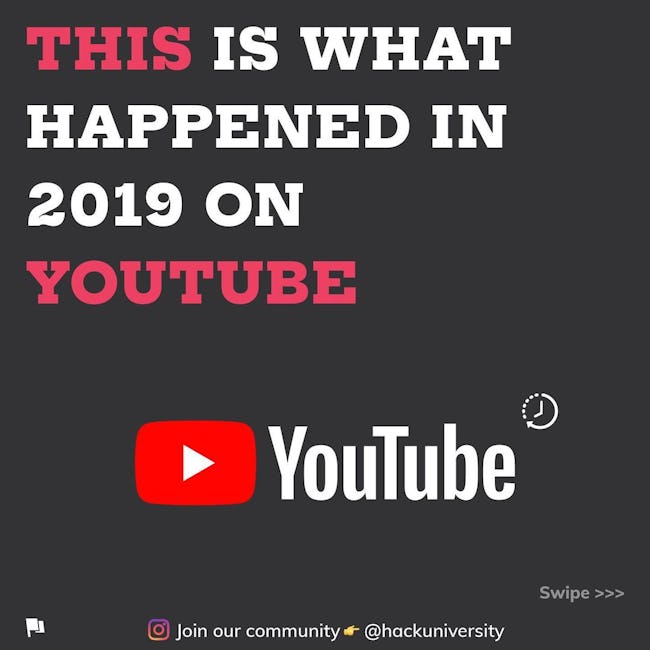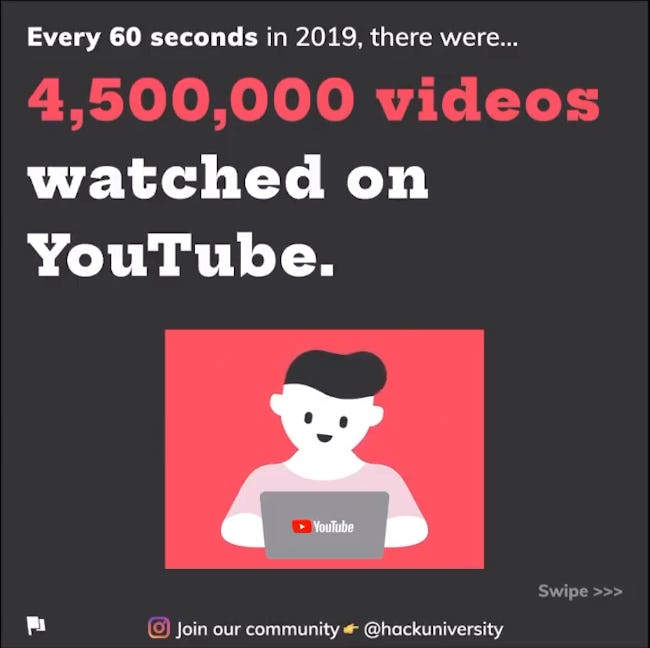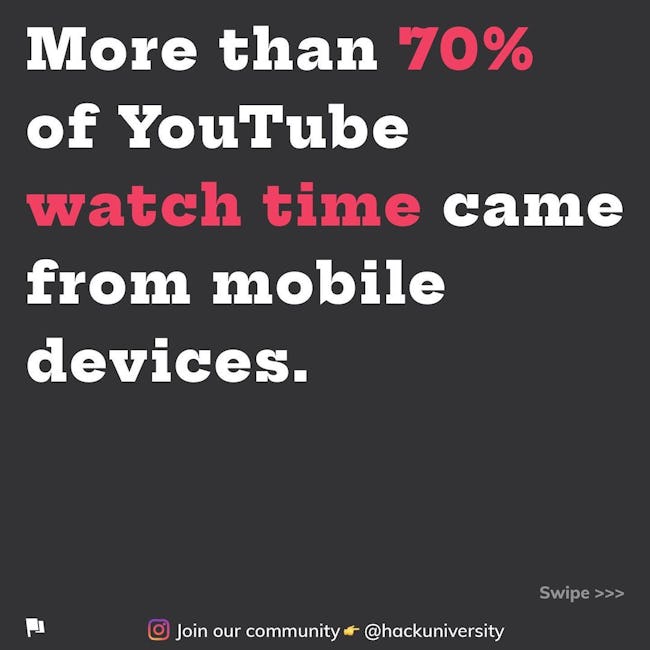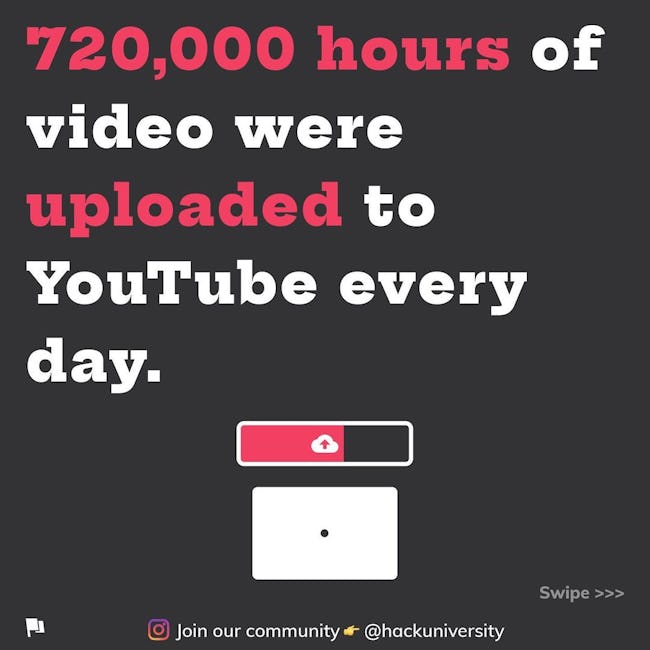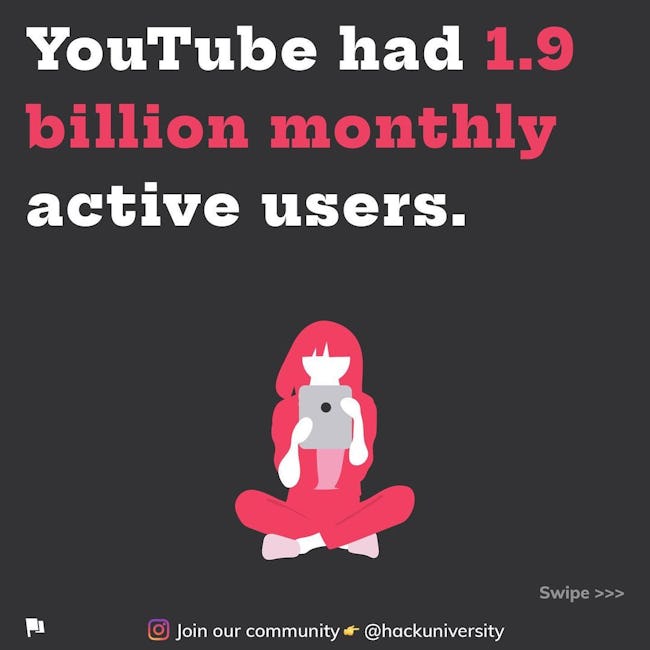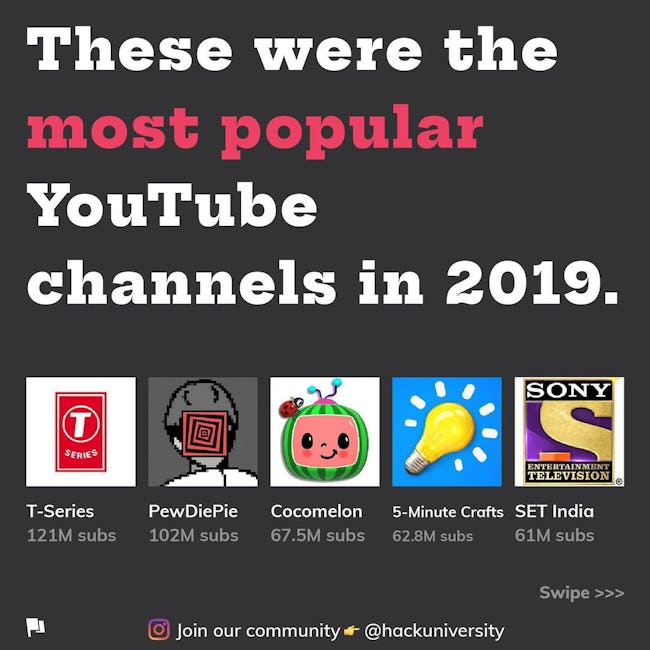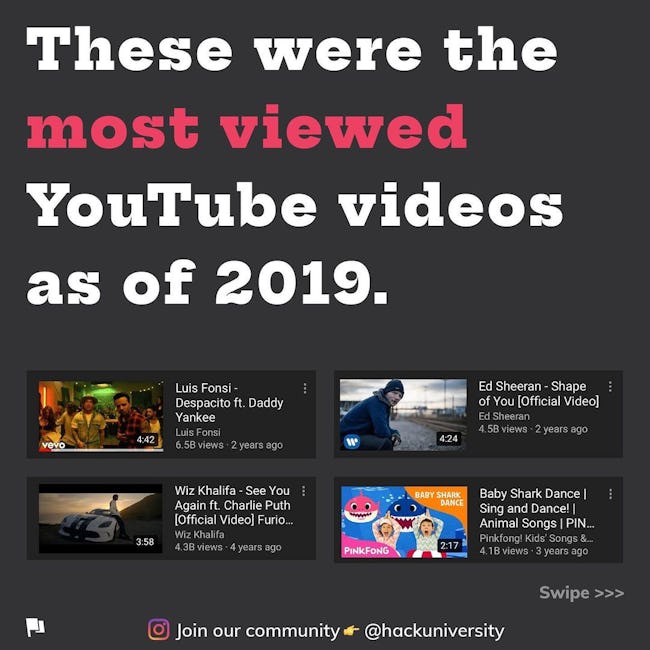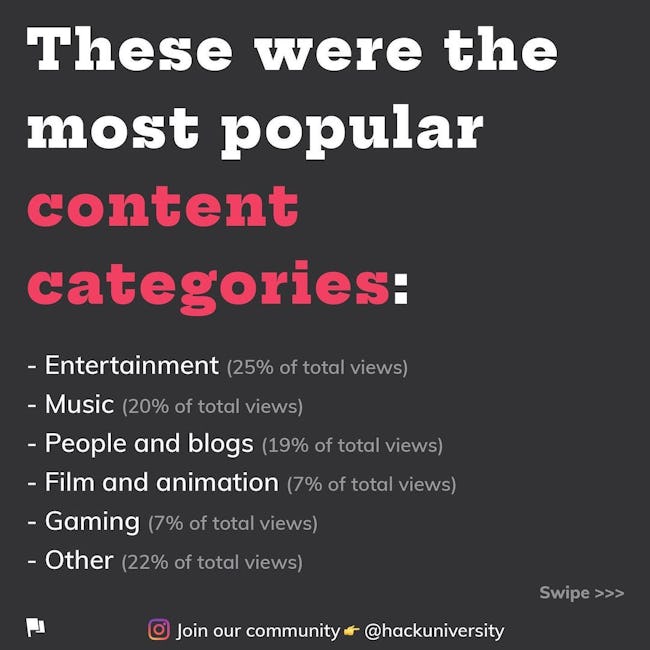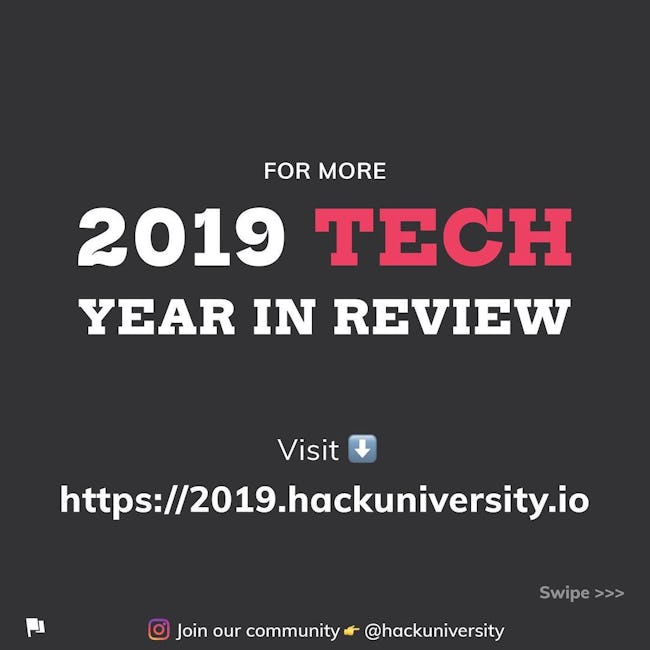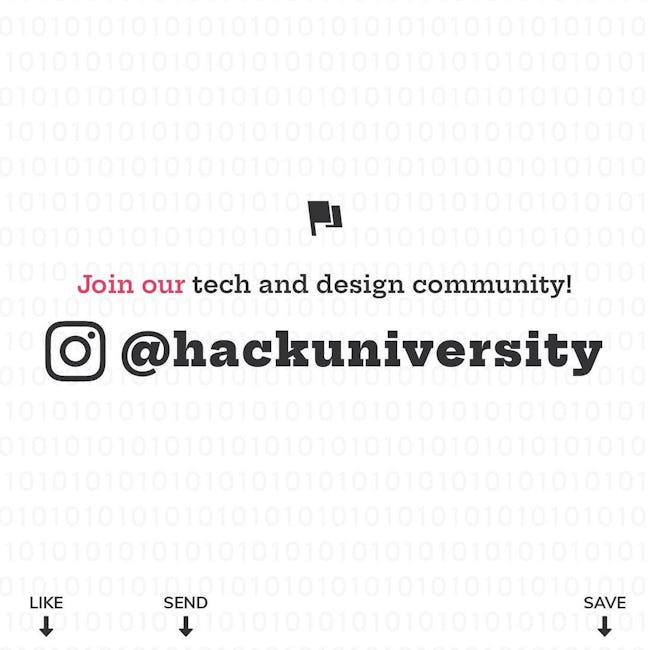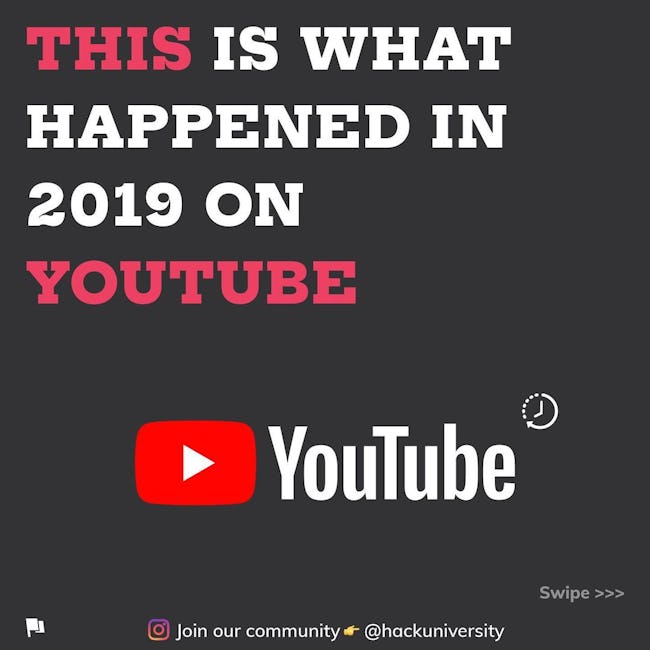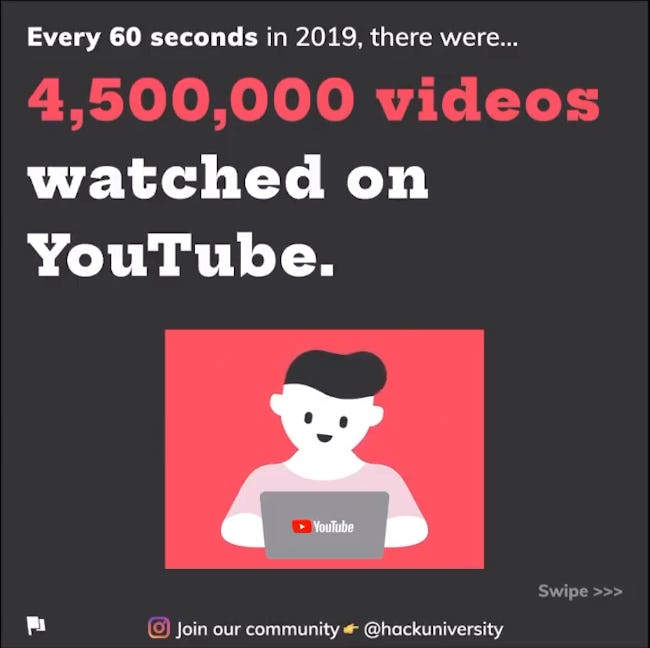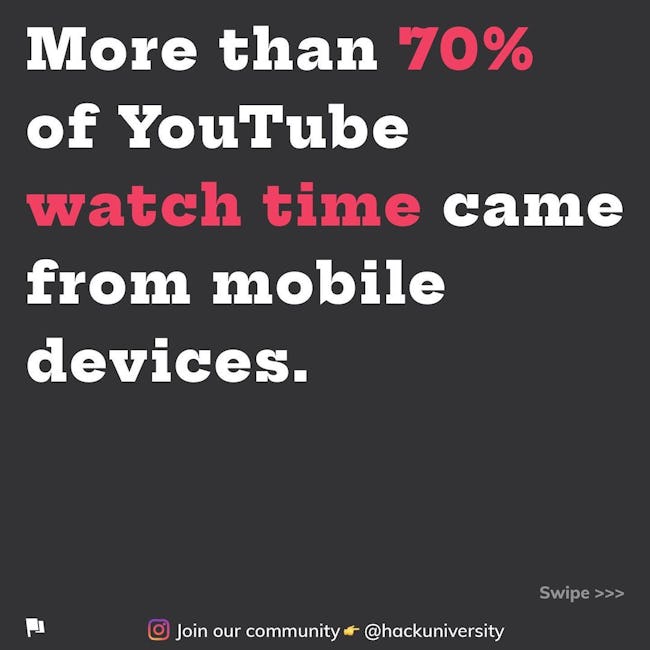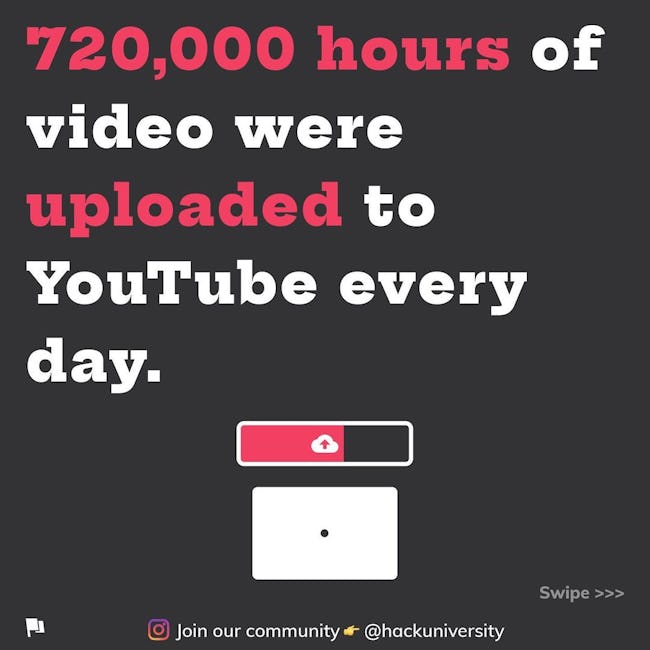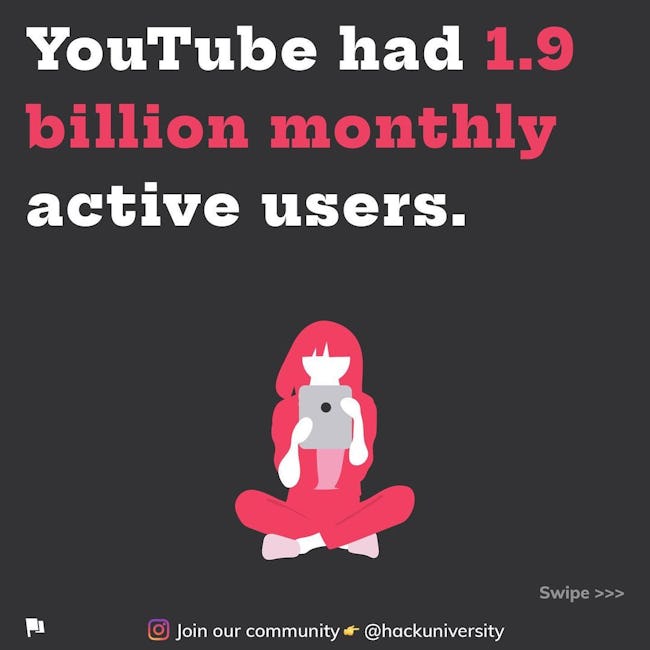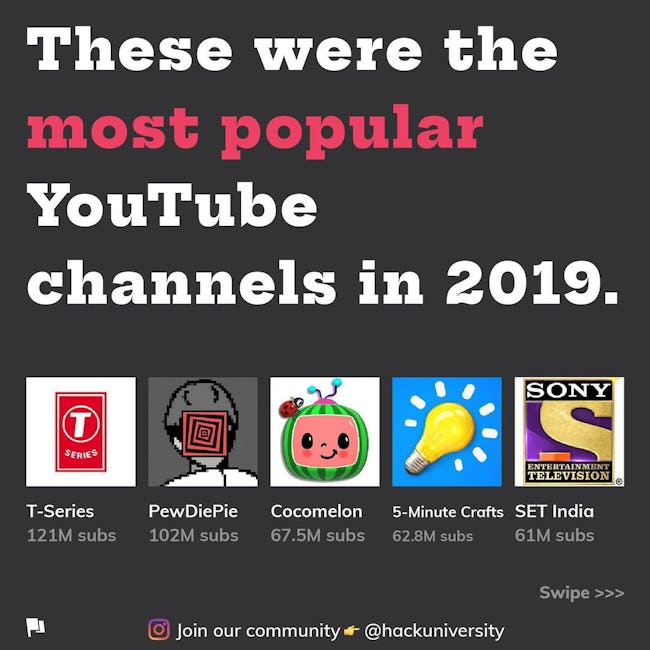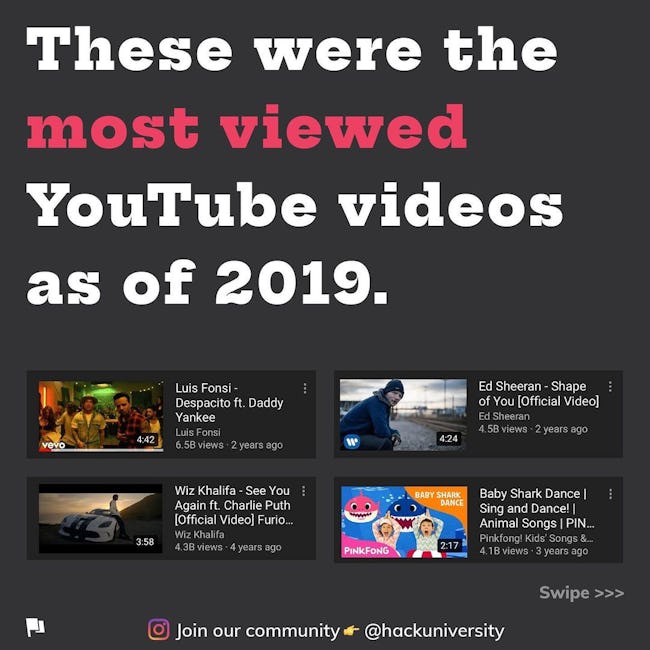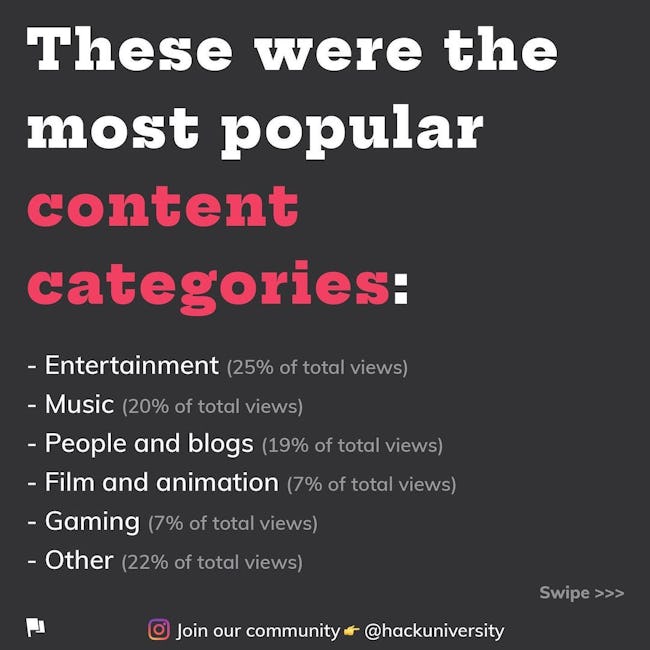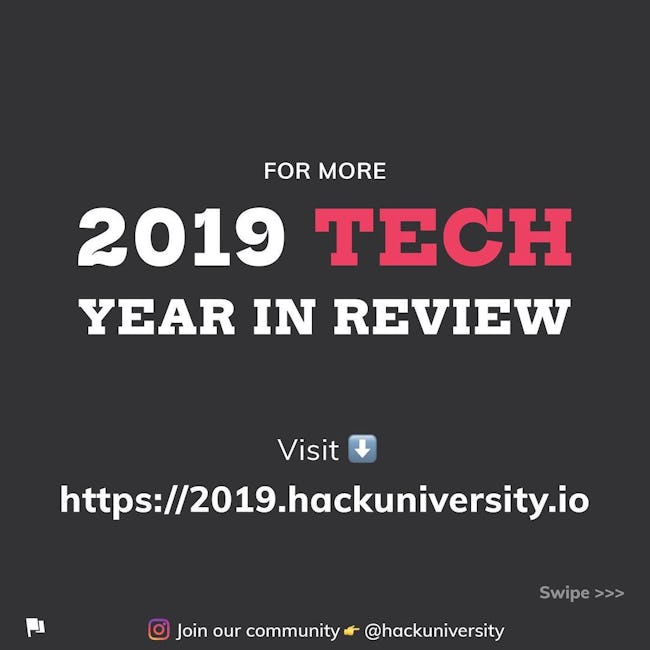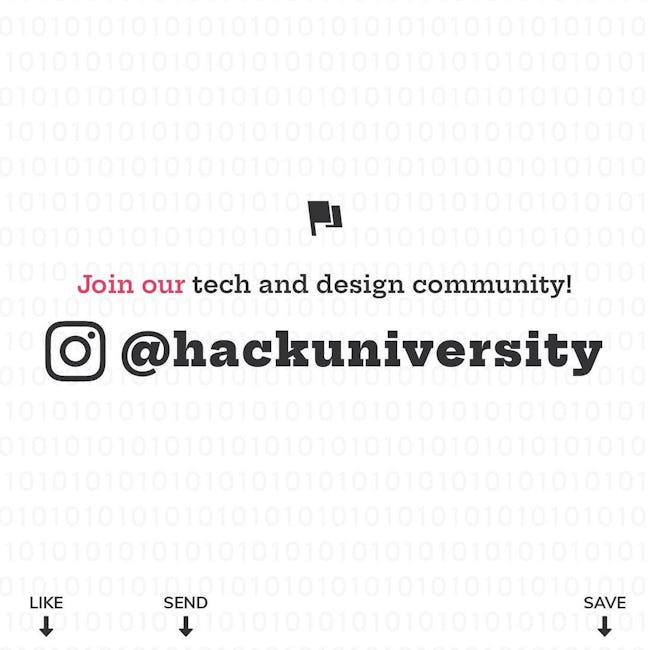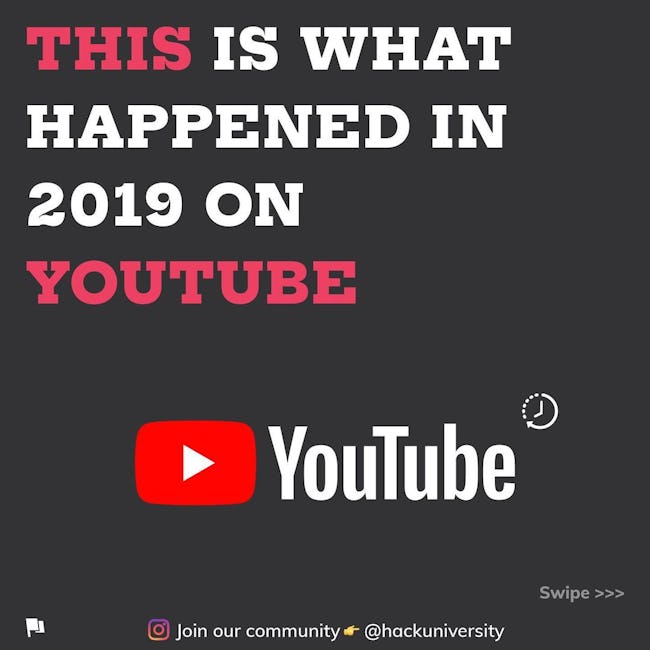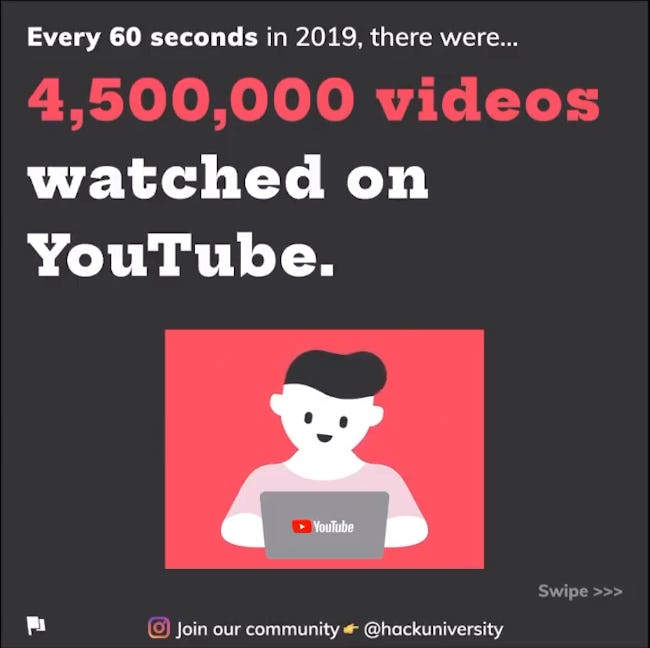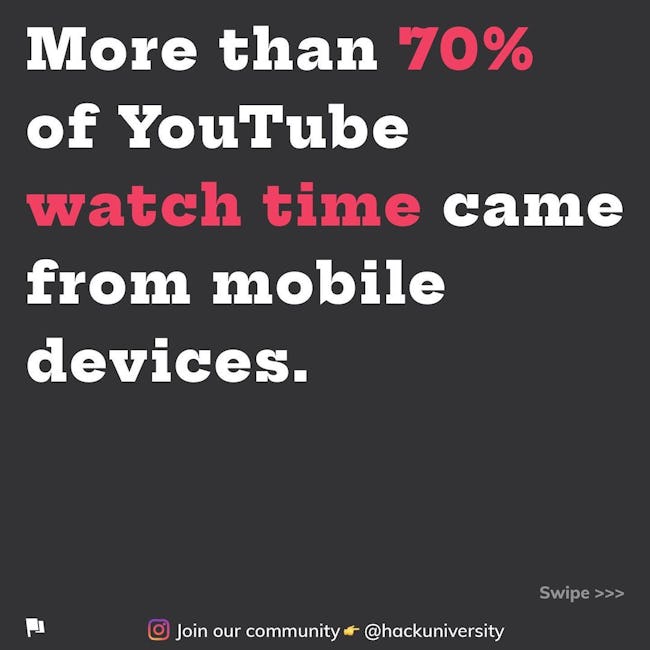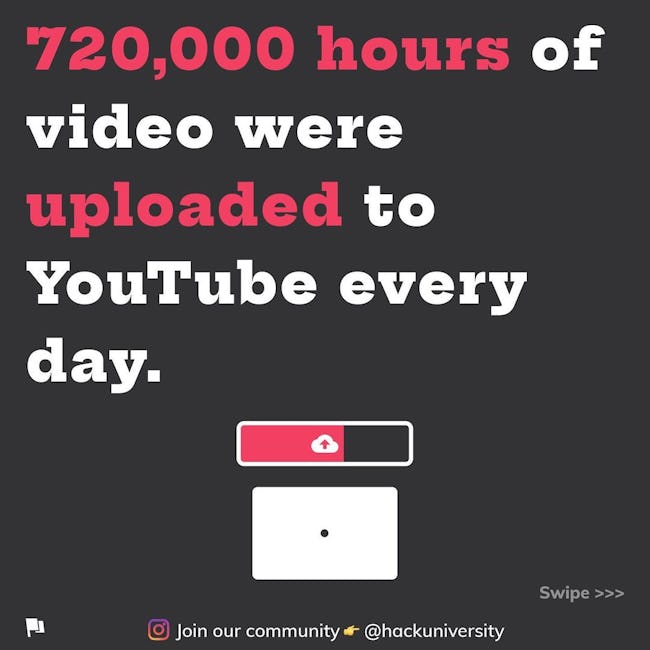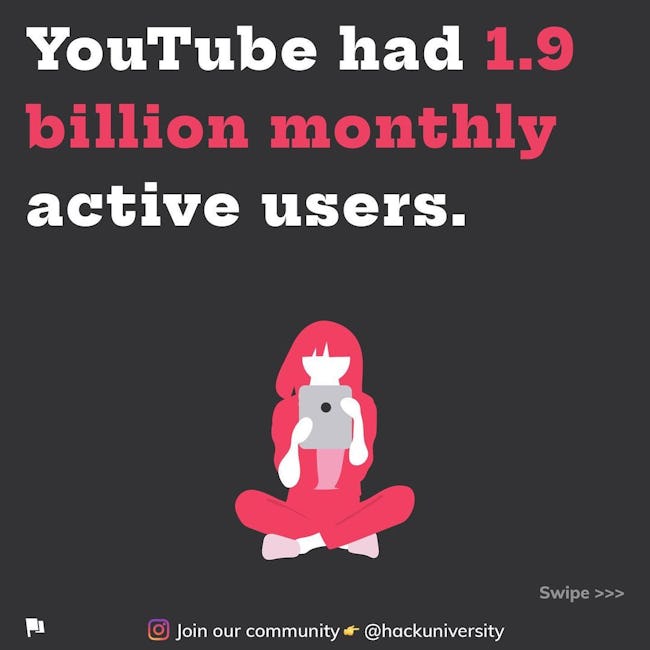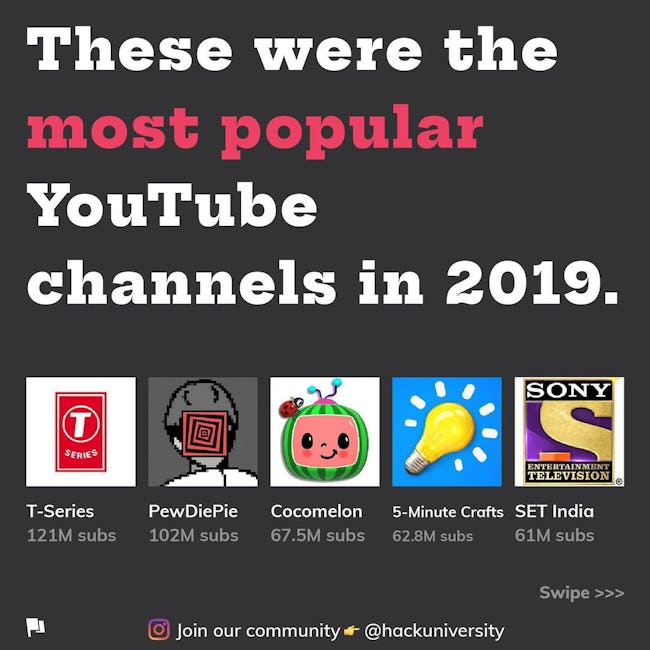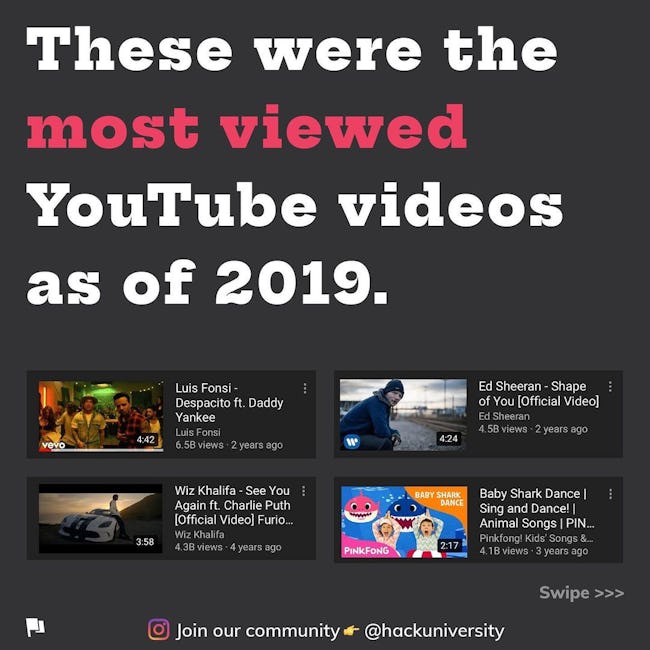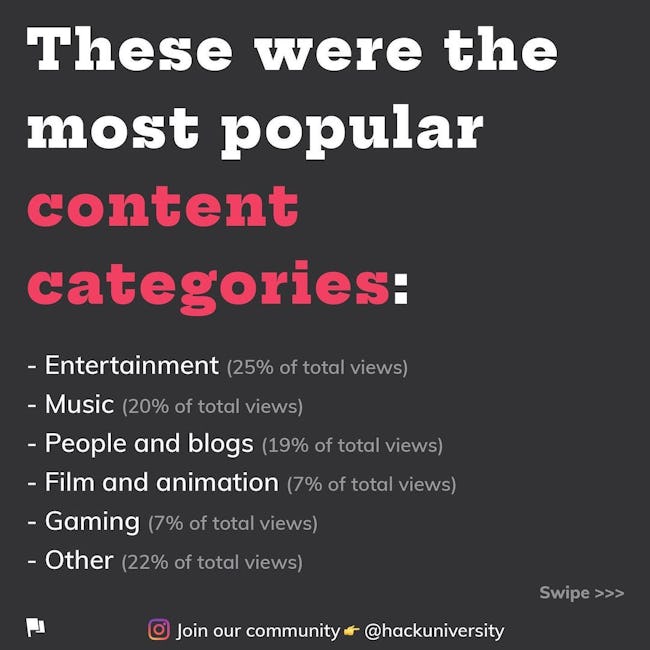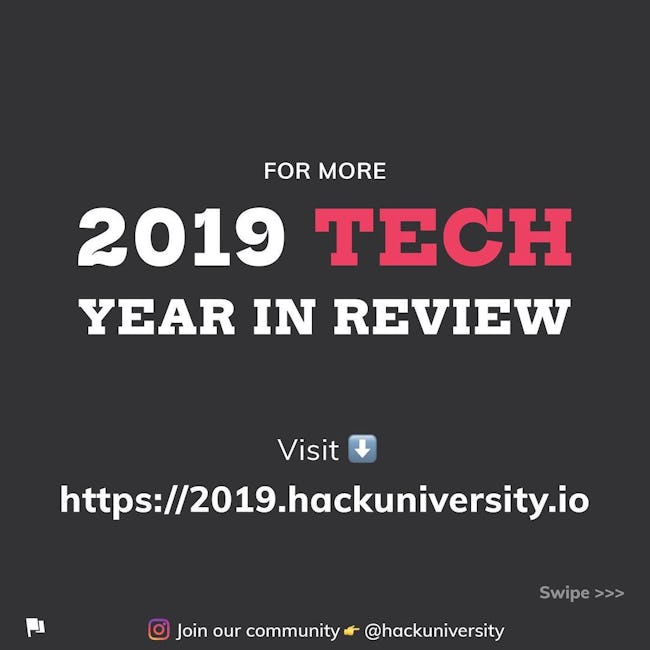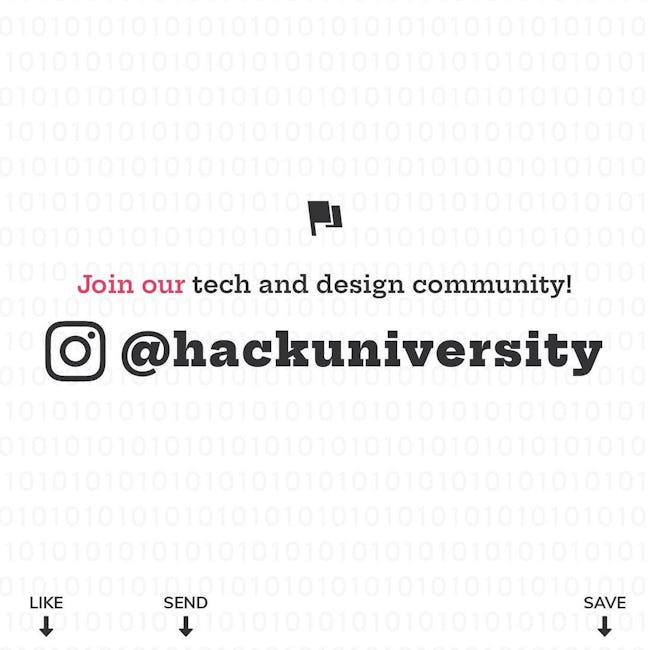 This is What Happened in 2019 on YouTube
Every 60 seconds in 2019, there were... 4,500,000 videos watched on YouTube.
More than 70% of YouTube watch time came from mobile devices.
720,000 of video were uploaded to YouTube every day.
YouTube had 1.9 billion monthly active users.
These were the most popular YouTube channels in 2019.
T-series - 121M subs
PewDiePie - 102M subs
Cocomelon - 67.5M subs
5-Minute Crafts - 62.8M subs
SET India - 61M subs
These were the most viewed YouTube Videos as of 2019.
Luis Fonsi - Despacito ft. Daddy Yankee - 6.5B views
Ed Sheeran - Shape of You - 4.5B views
Wiz Khalifa - See You Again ft. Charlie Puth - 4.3B views
Baby Shark Dance Sing and Dance! - Pinkfong! Kids' Songs - 4.1B views
These were the most popular content categories:
- Entertainment (25% of total views)
- Music (20% of total views)
- People and blogs (19% of total views)
- Film and animation (7% of total views)
- Gaming (7% of total views)
- Others (22% of total views)
For more 2019 tech year in review. Visit: https://2019.hackuniversity.io
Join out tech and design community! @hackuniversity
More booklets by Hack University
More Development booklets
Your recently viewed booklets
See all booklets