Booklet
This is What Happened in 2019 on Netflix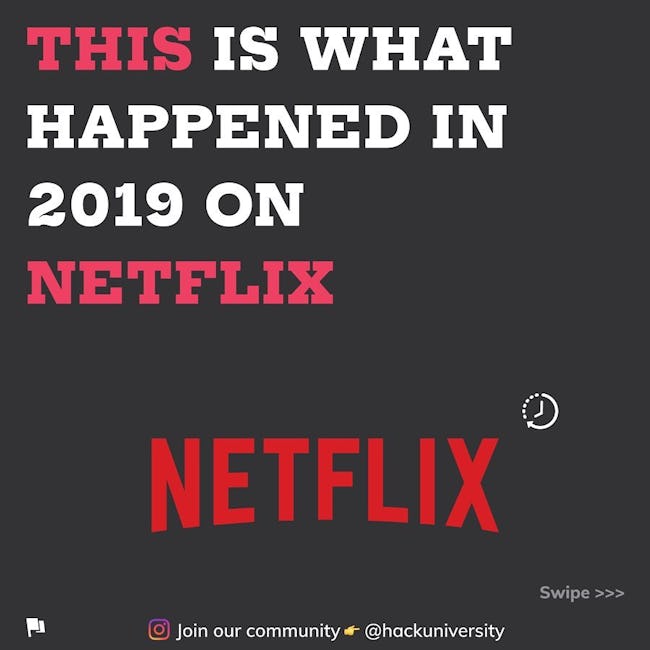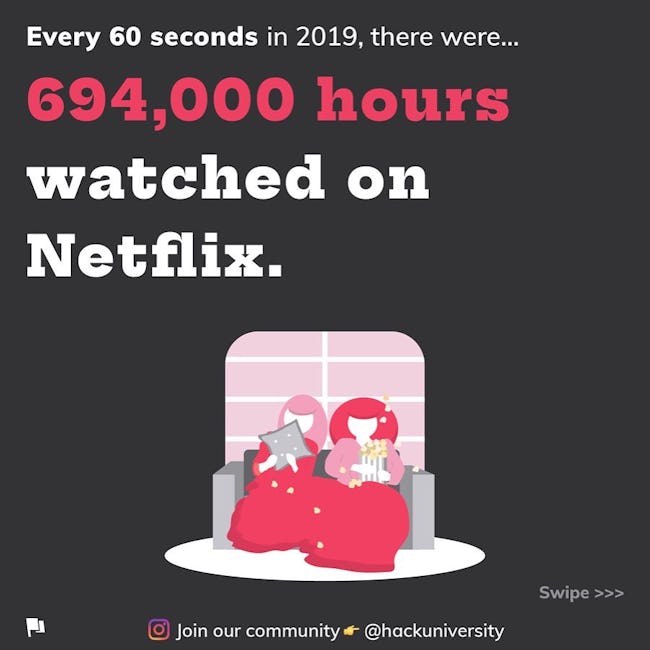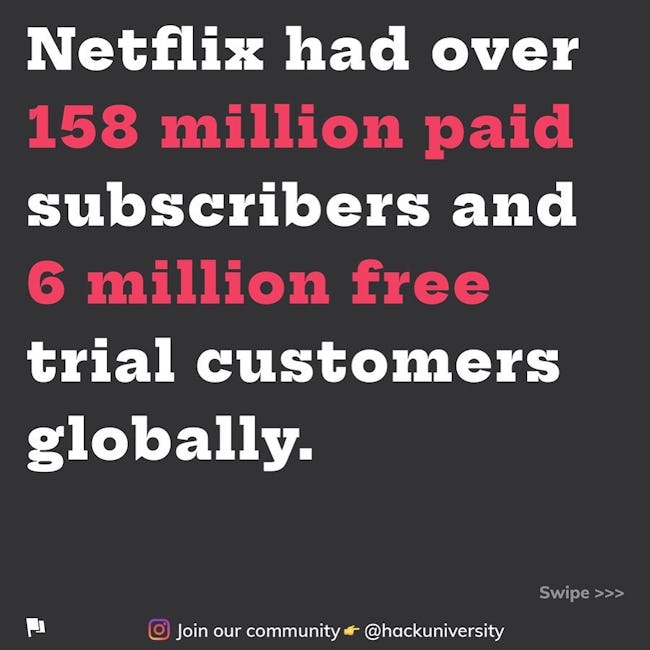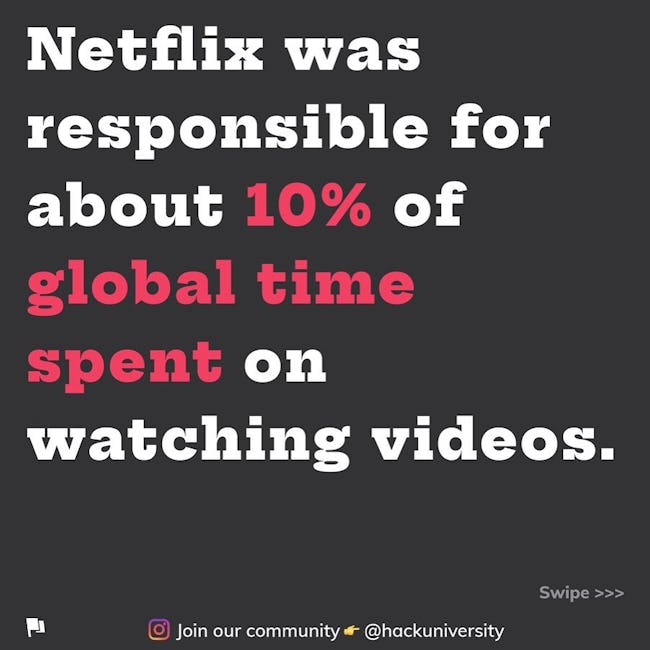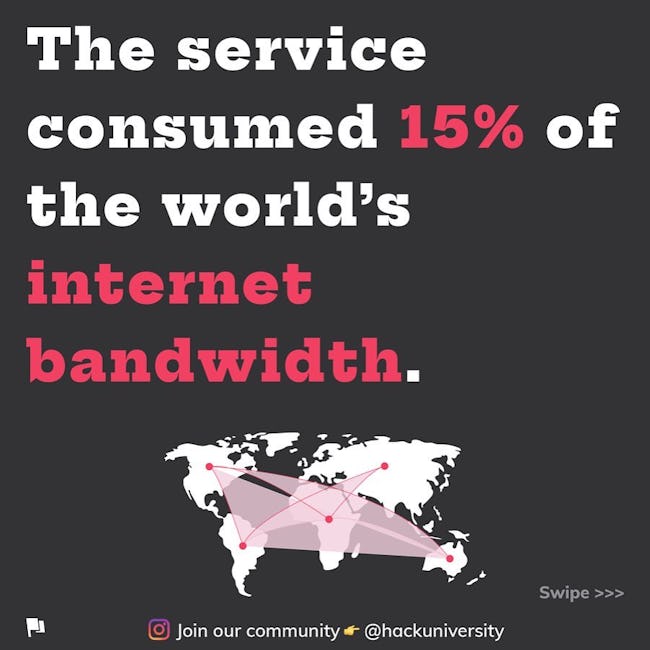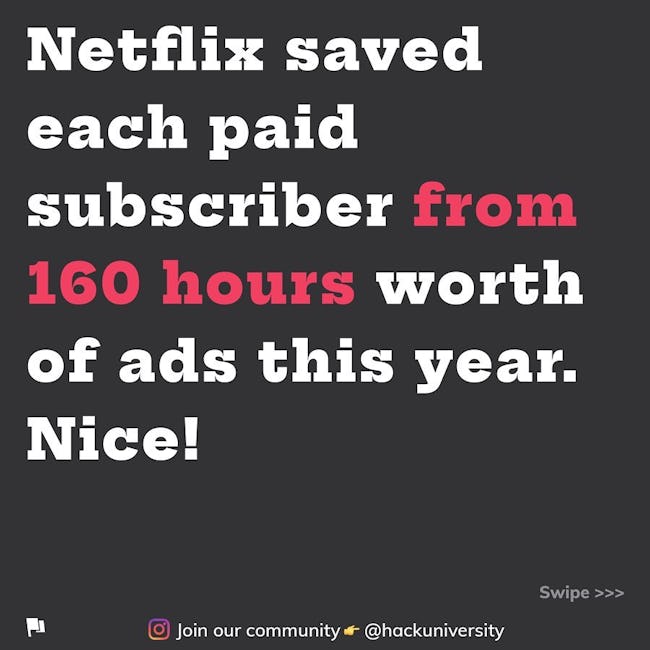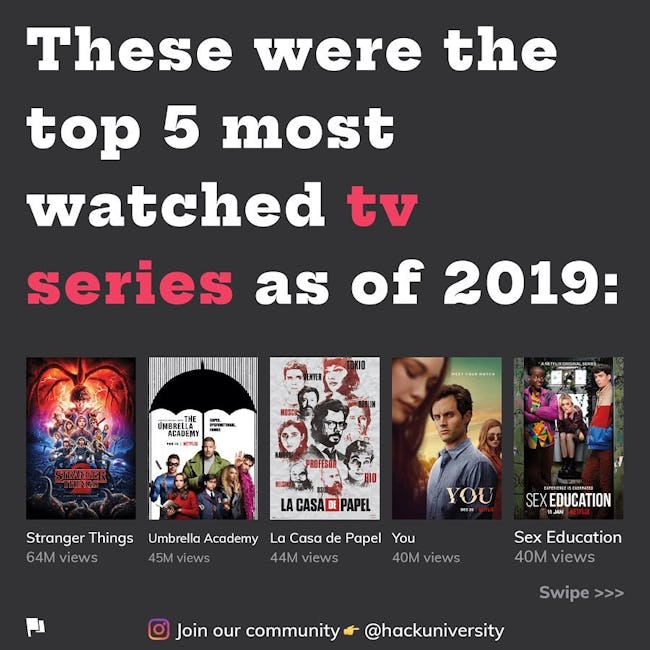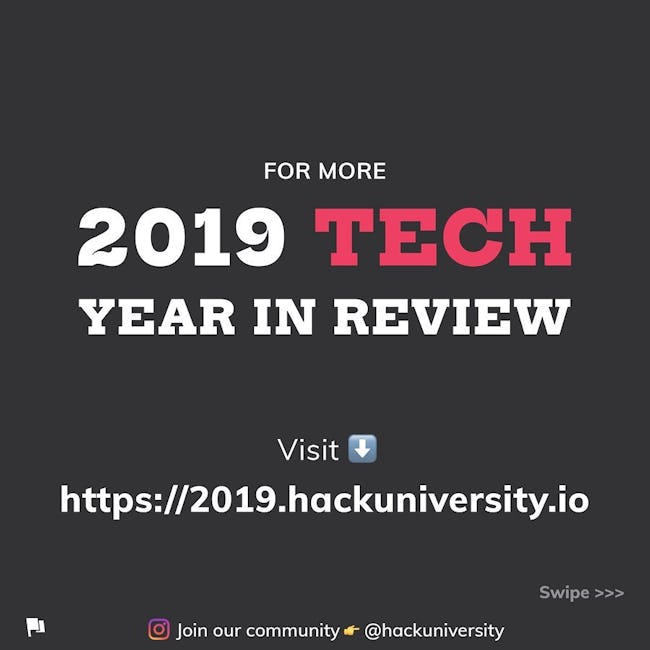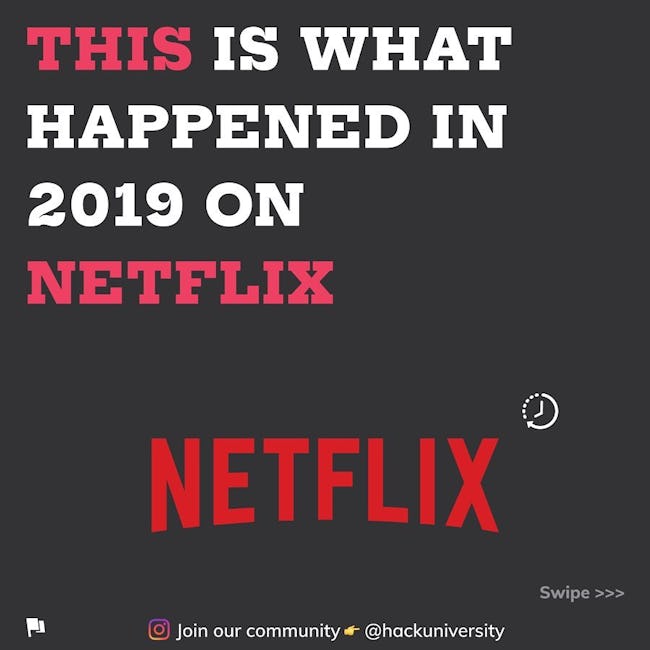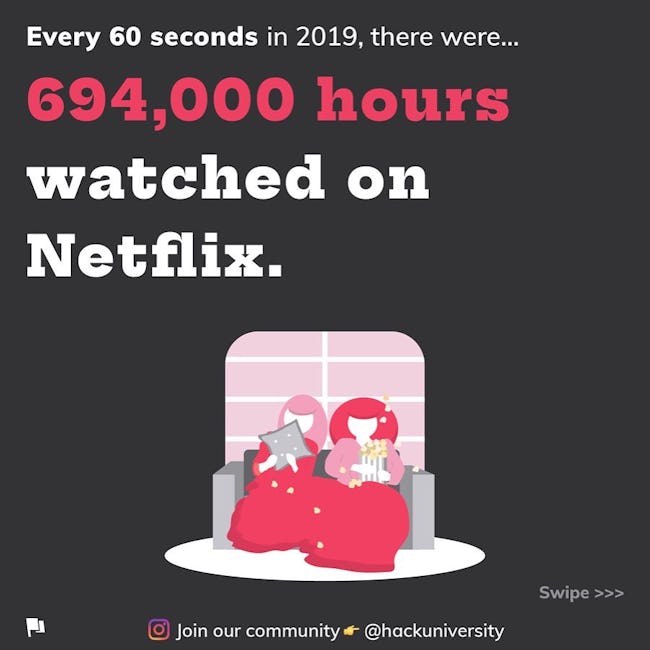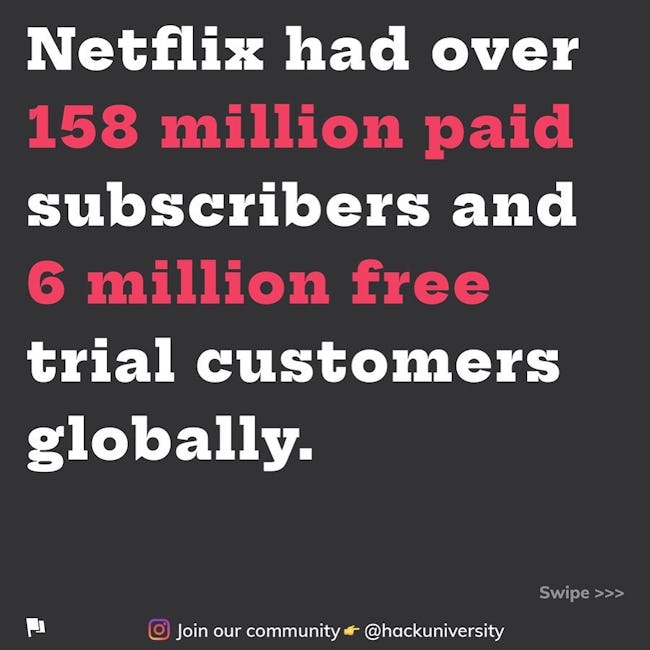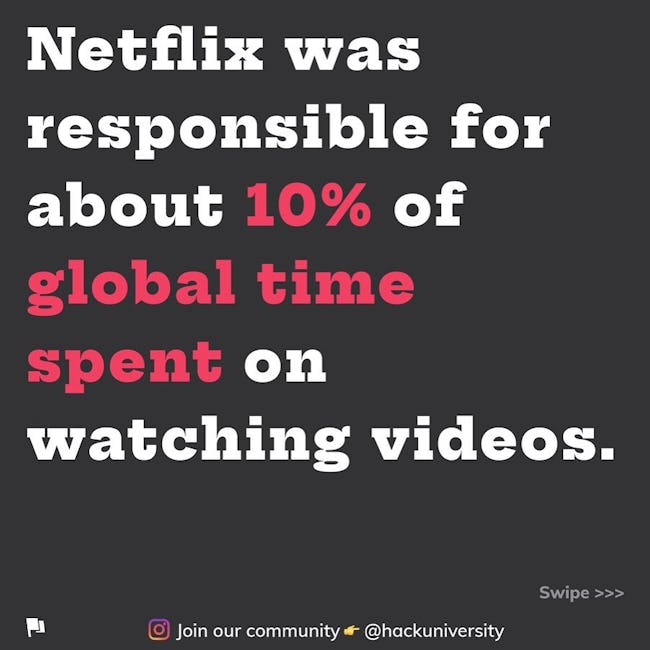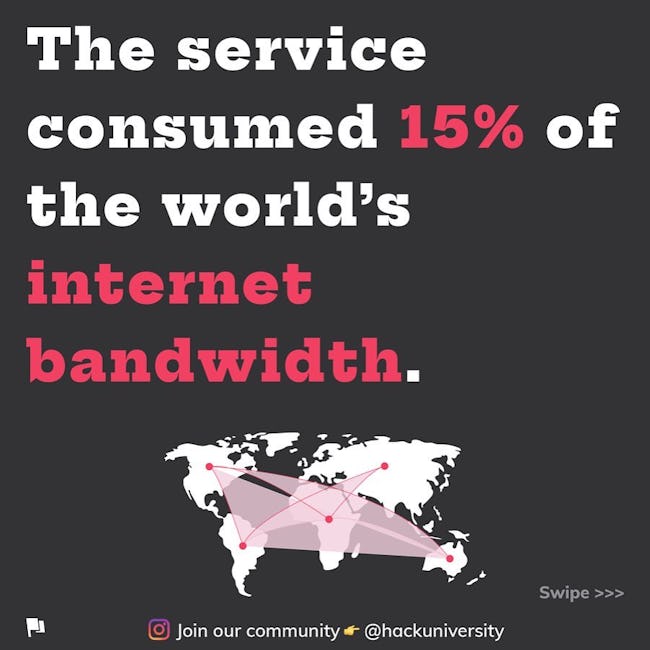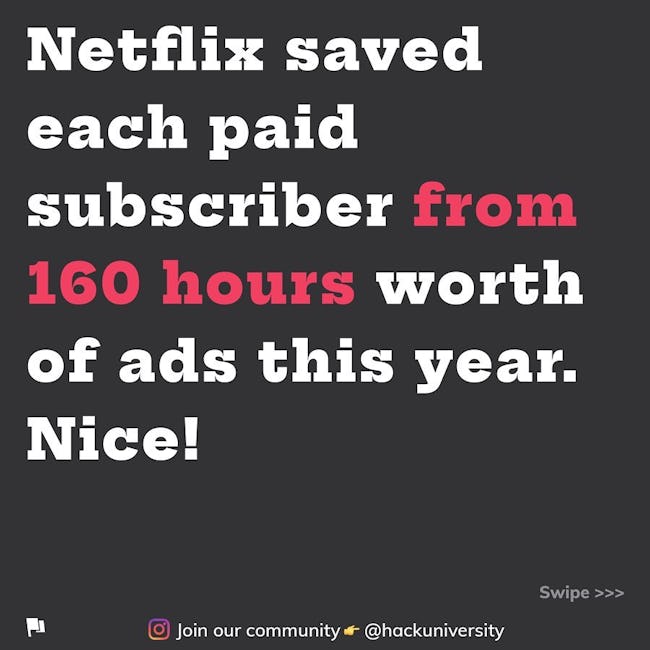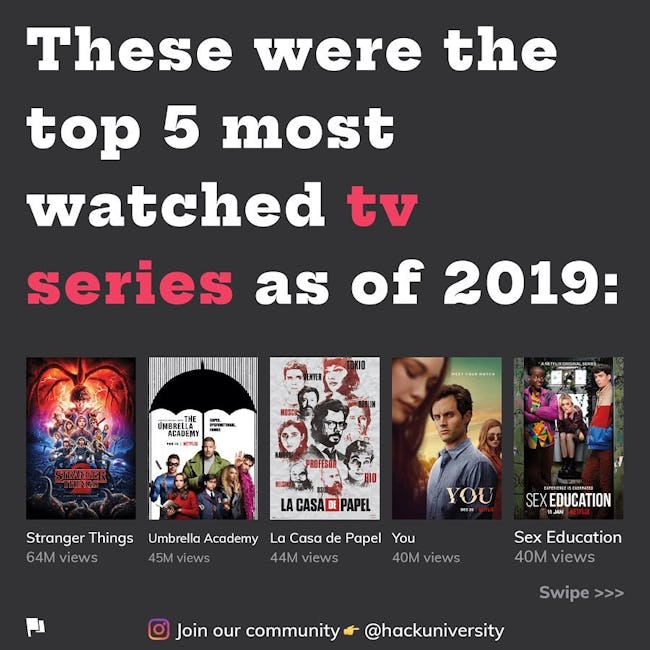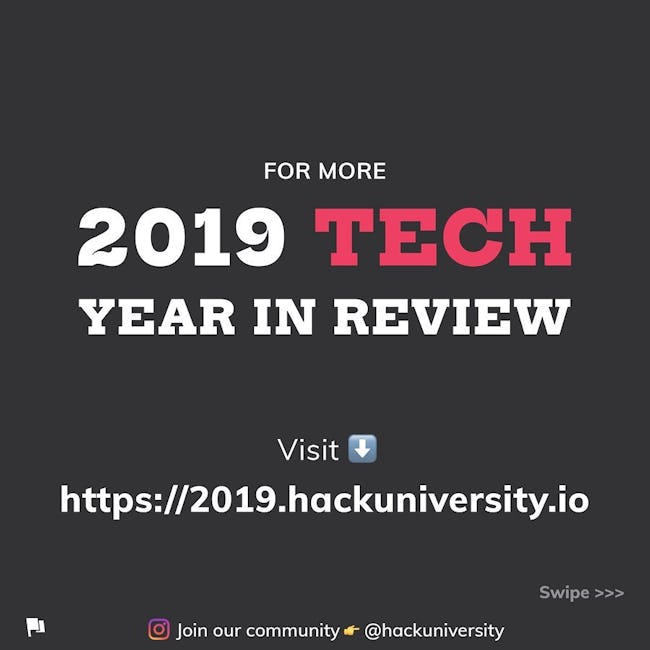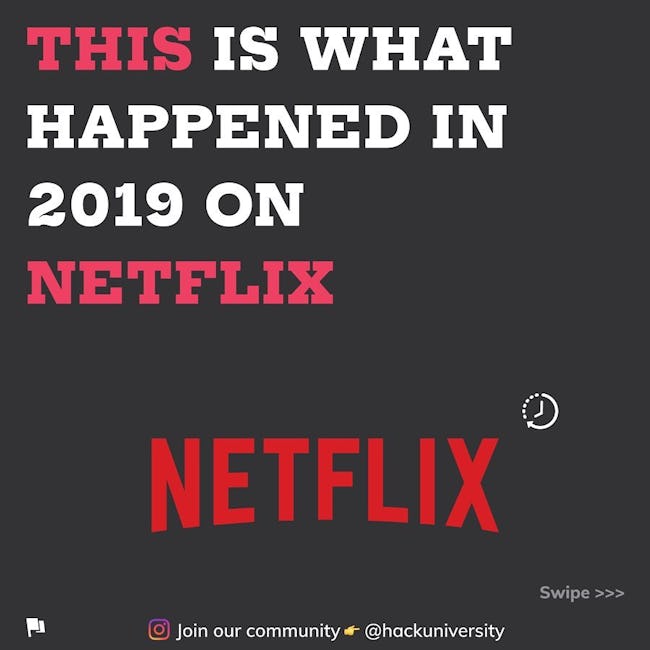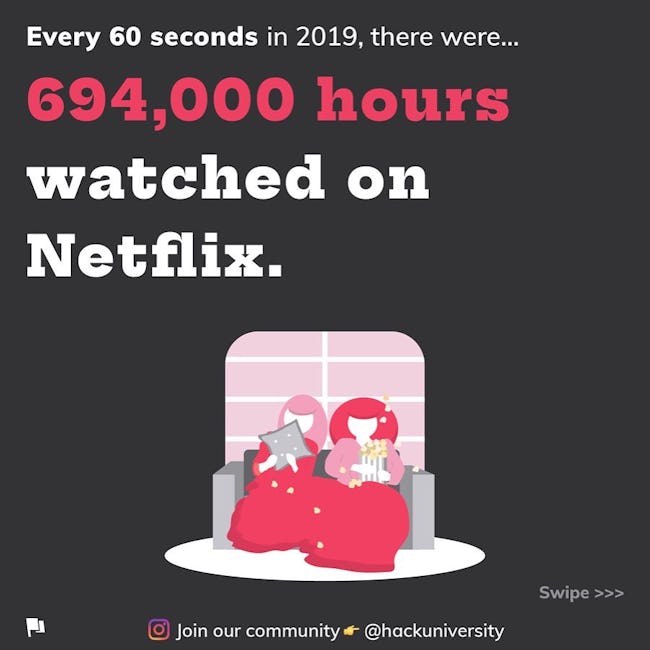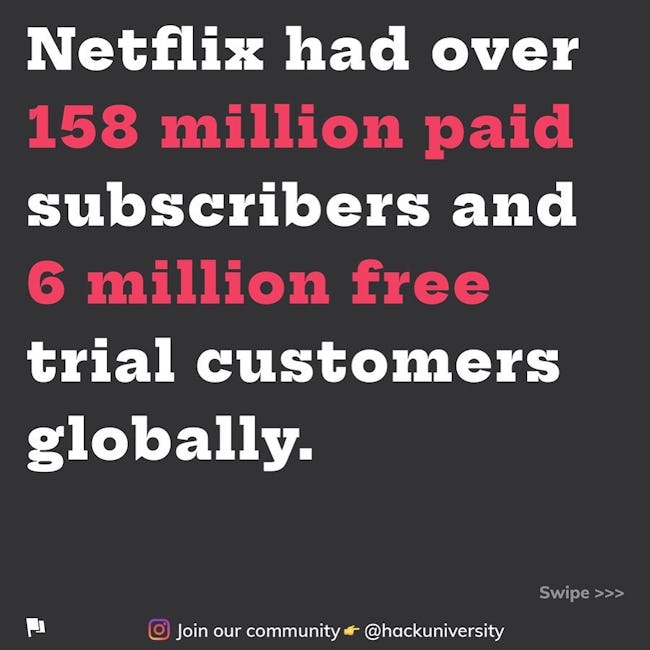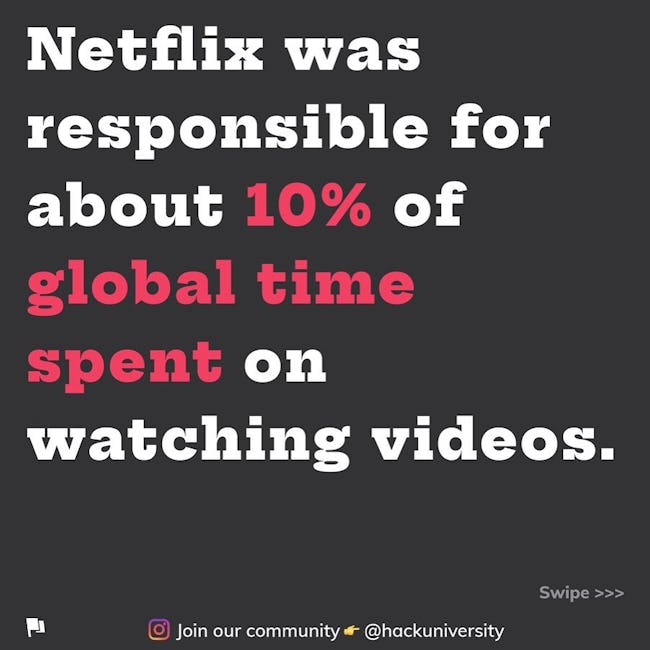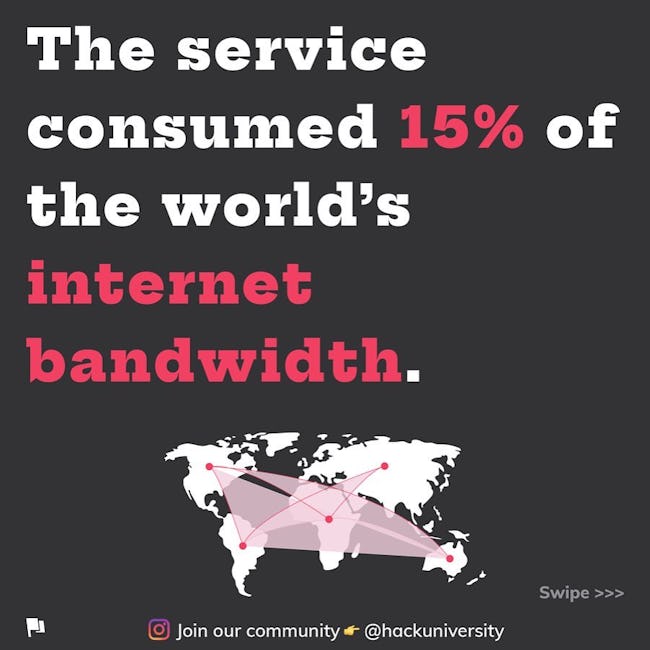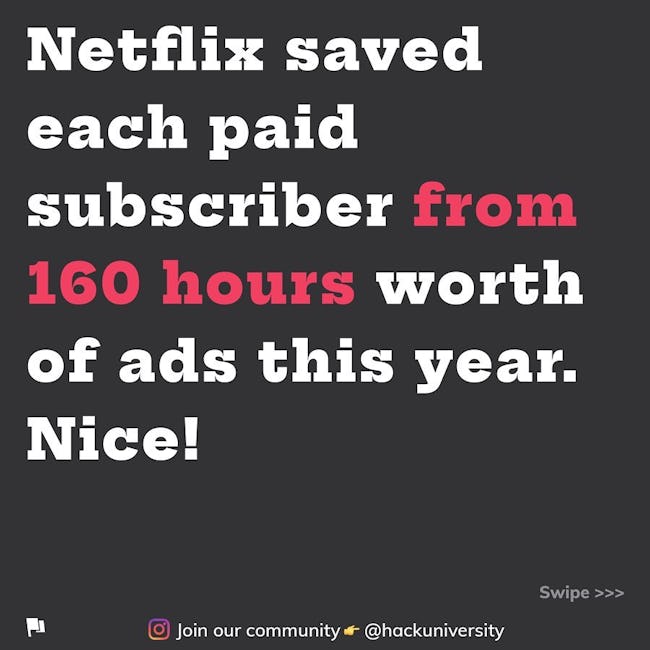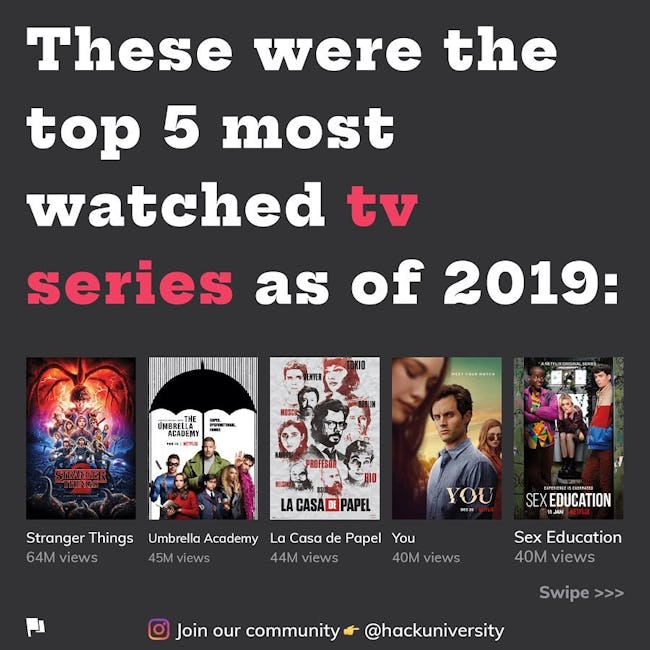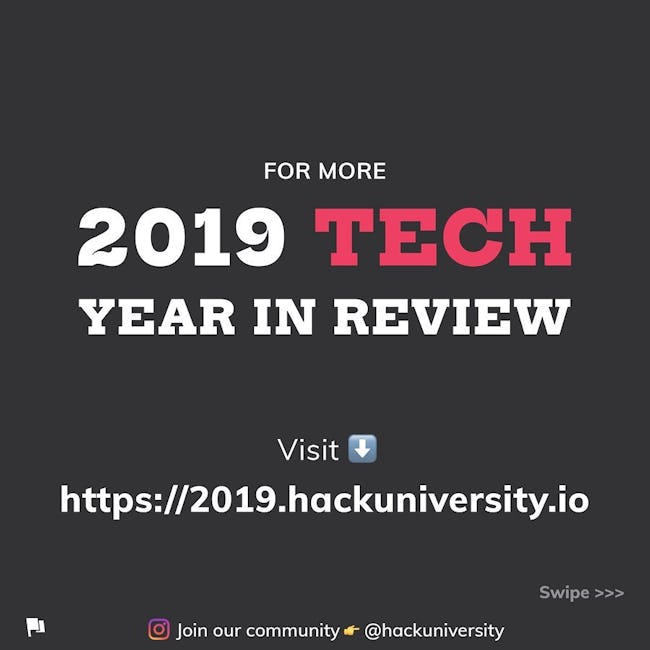 This is What Happened in 2019 on Netflix
Every 60 seconds in 2019, there were... 694,000 hours watched on Netflix.
Netflix have over 158 million paid subscribers and 6 million free trial customers globally.
Netflix was responsible for about 10% of global time spent in watching videos.
The service consumed 15% of the world's internet bandwidth.
Netflix saved each paid subscriber from 160 hours worth of as this year. Nice!
These were the top 5 most watched tv series as of 2019:
1. Stranger Things - 64M views
2. Umbrella Academy - 45M views
3. La Casa de Papel - 44M views
4. You - 40M views
5. Sex Education - 40M views
These were the top 5 most watched movies as of 2019:
1. Bird Box - 80M views
2. Murder Mystery - 73M views
3. Triple Frontier - 52M views
4. The Perfect Date - 48M views
5. Tall Girl - 41M views
For more 2019 tech year in review visit: https://2019.hackuniversity.io
More booklets by Hack University
More Development booklets
Your recently viewed booklets
See all booklets