Booklet
This is What Happened in 2019 on Facebook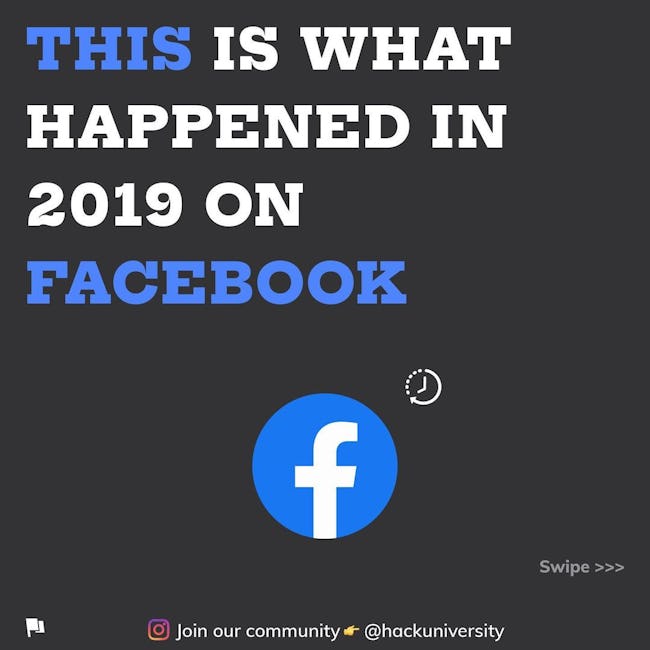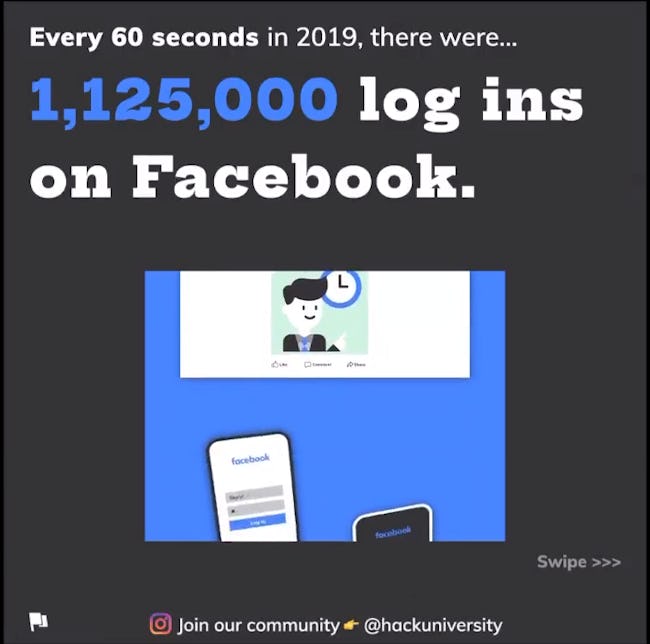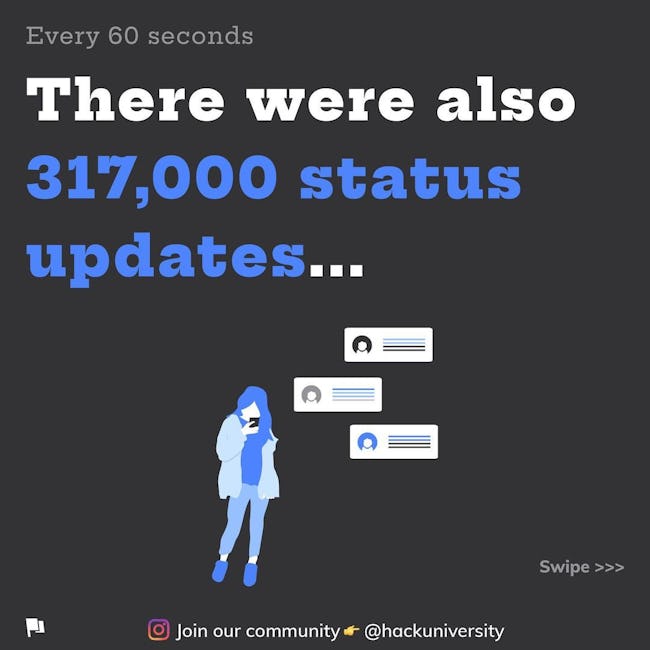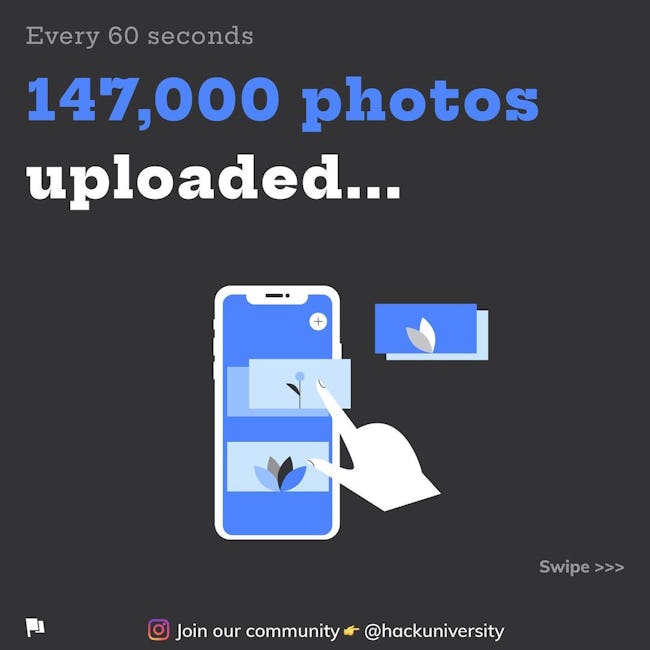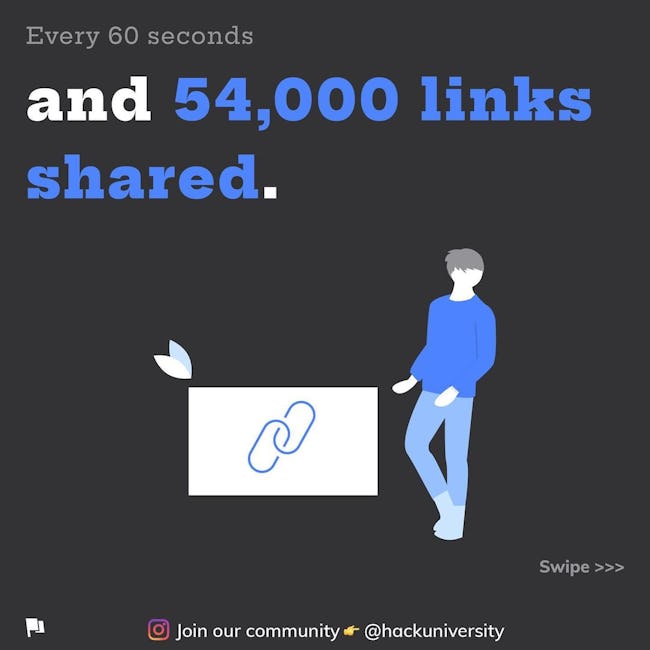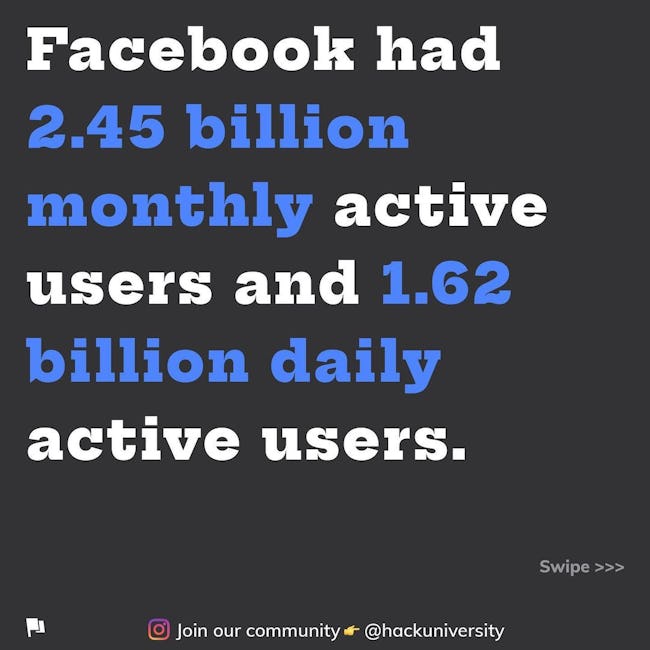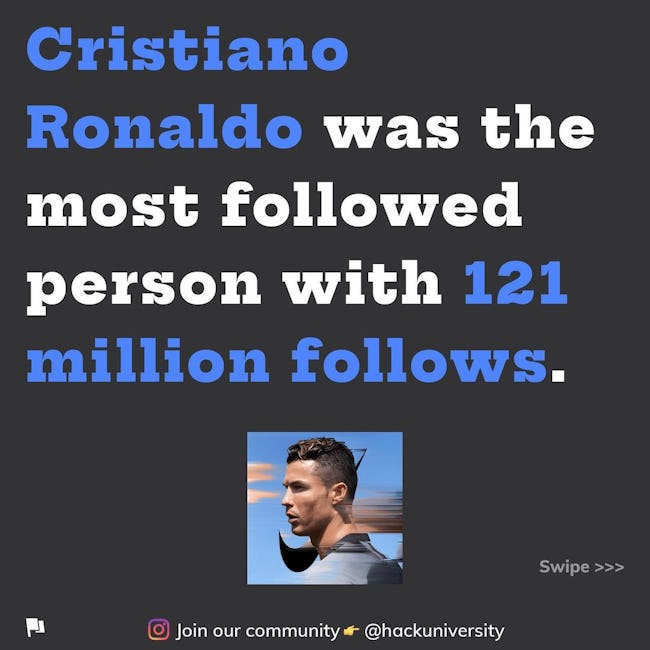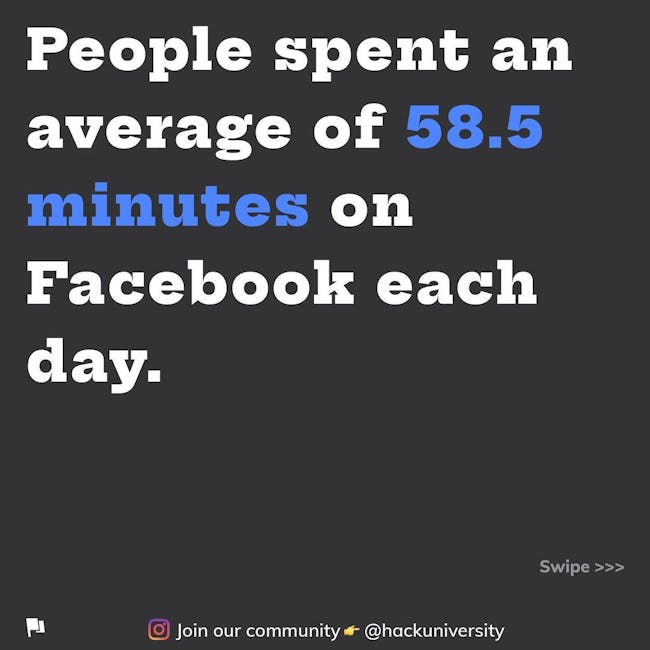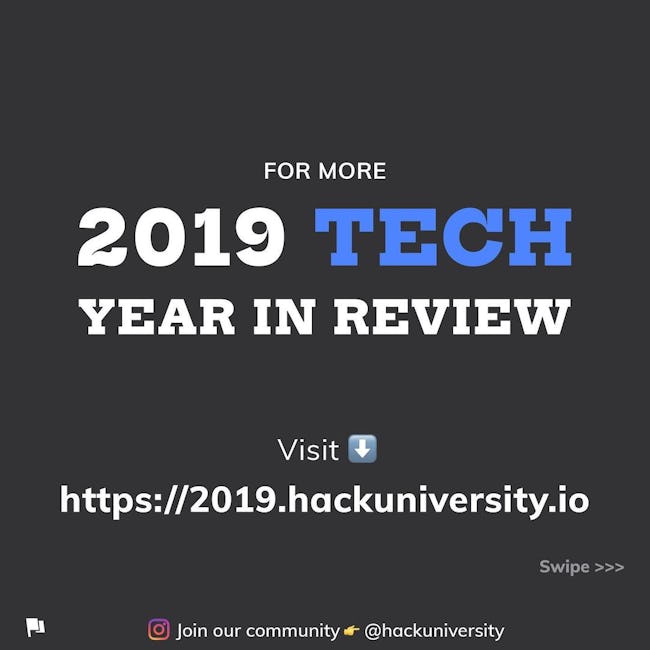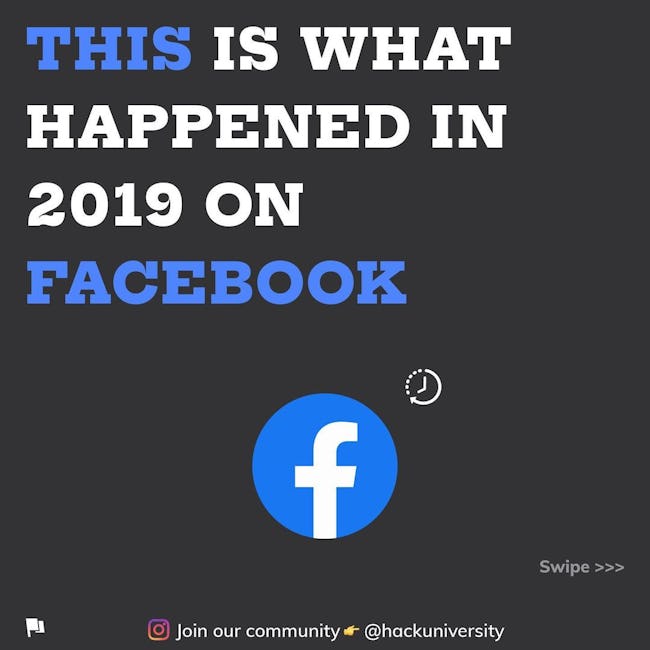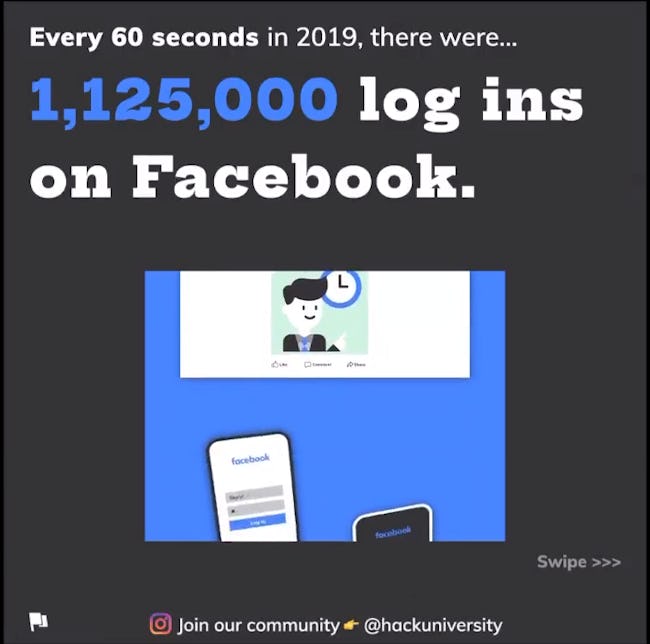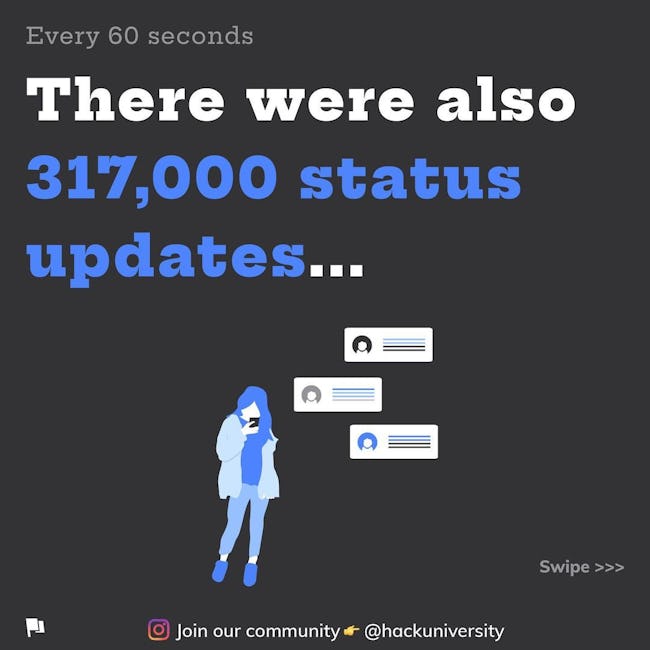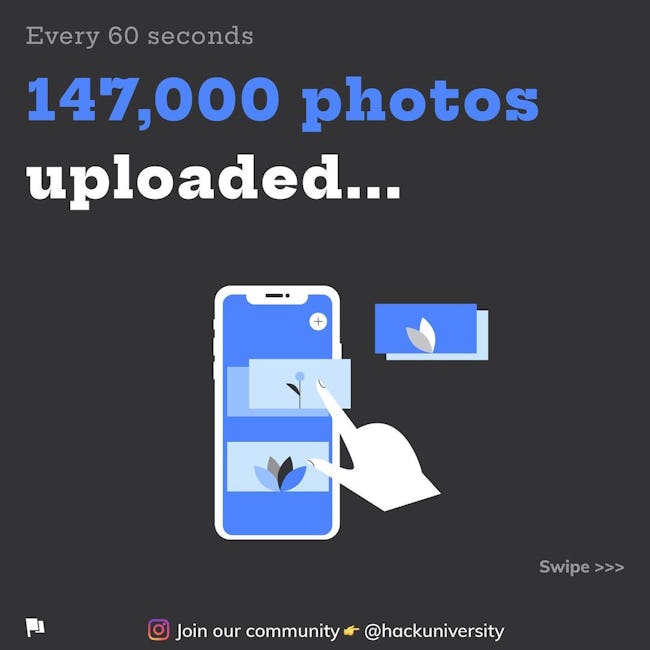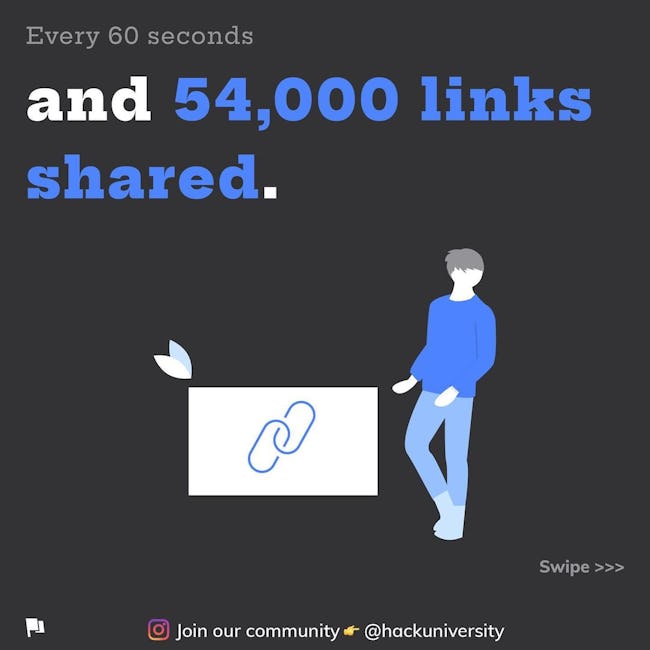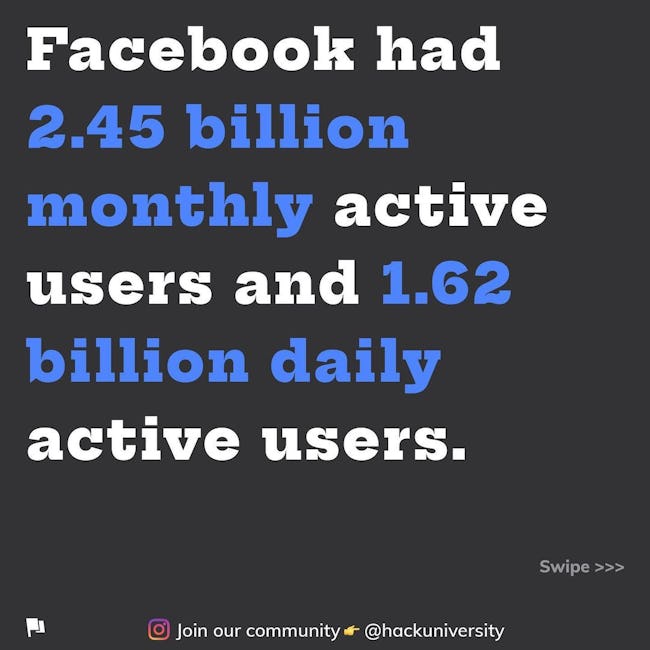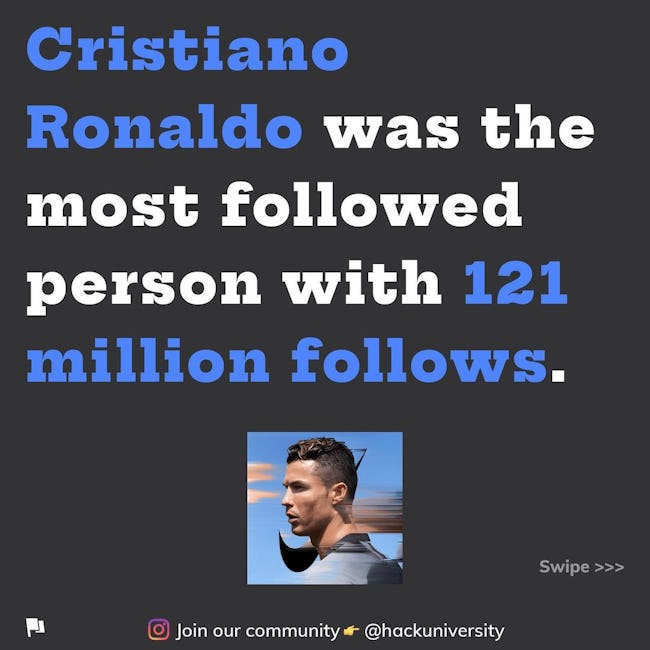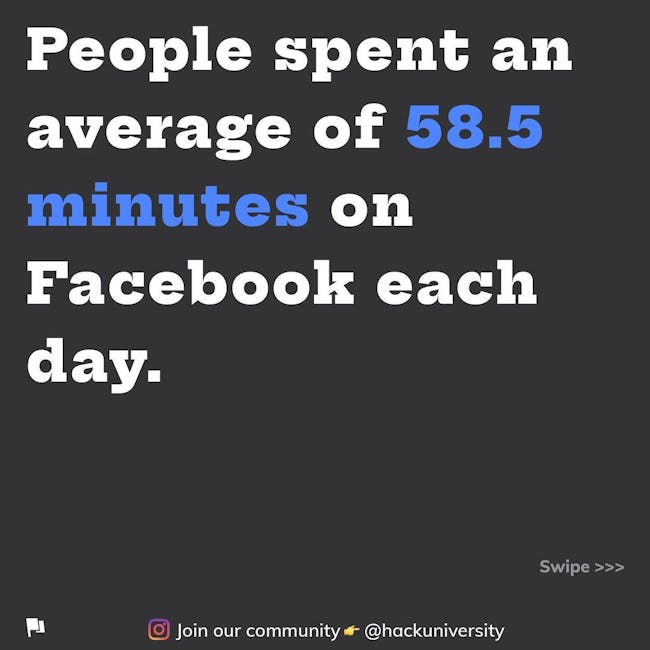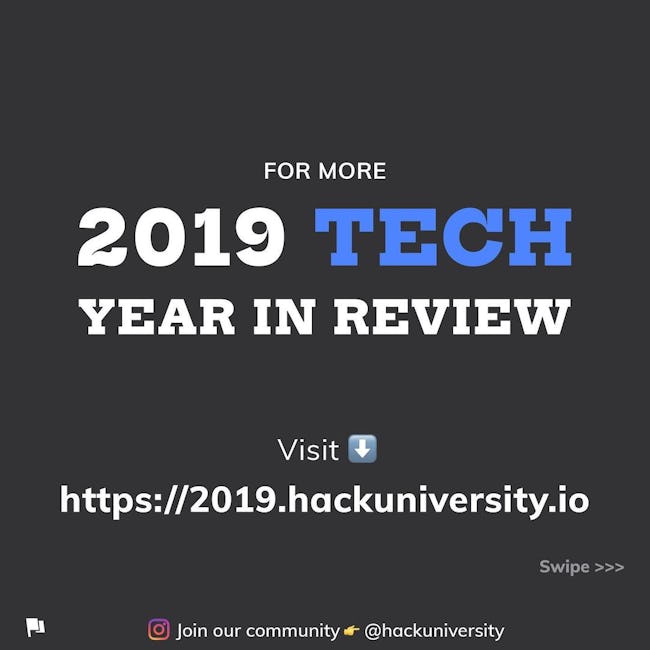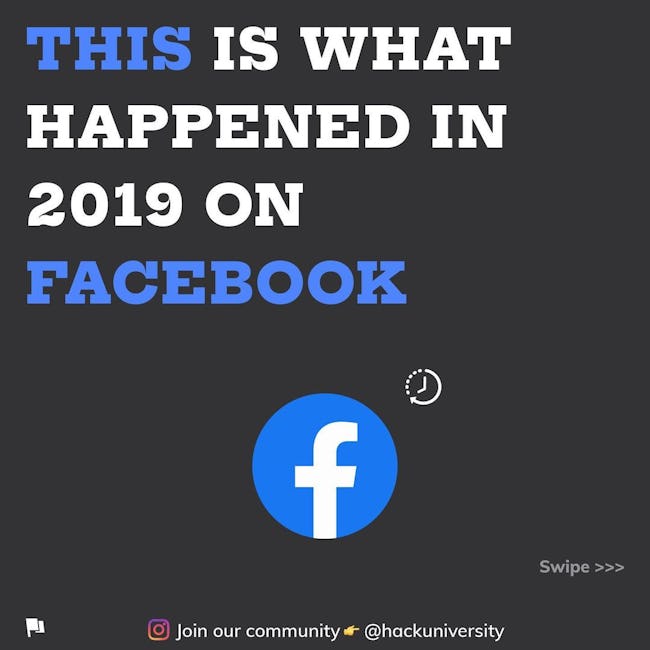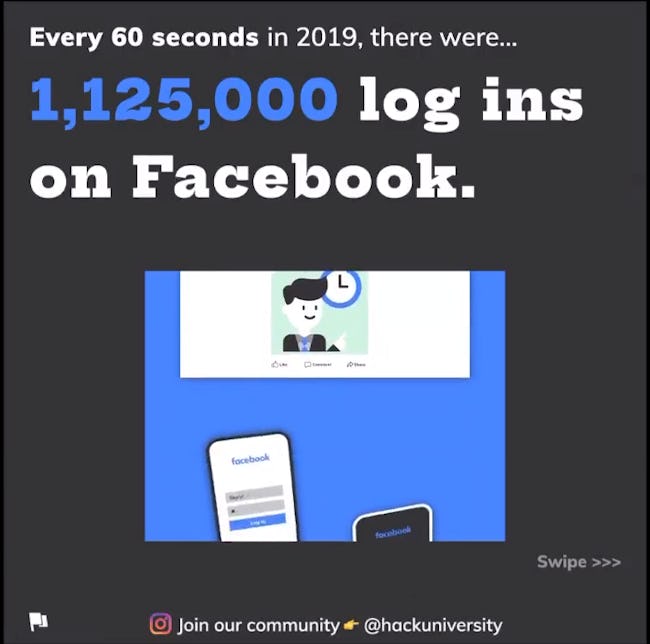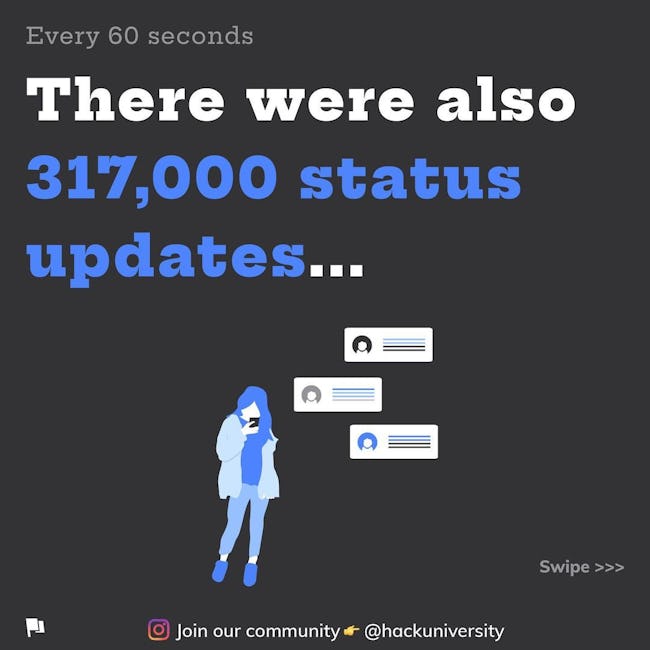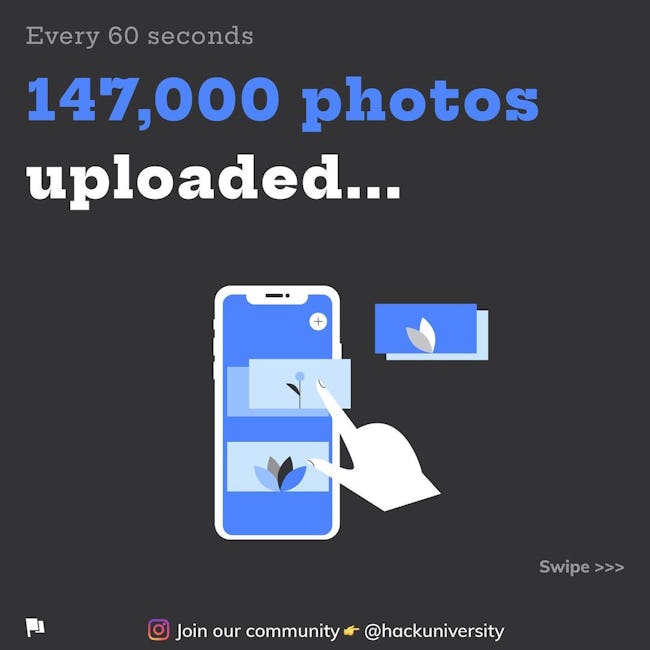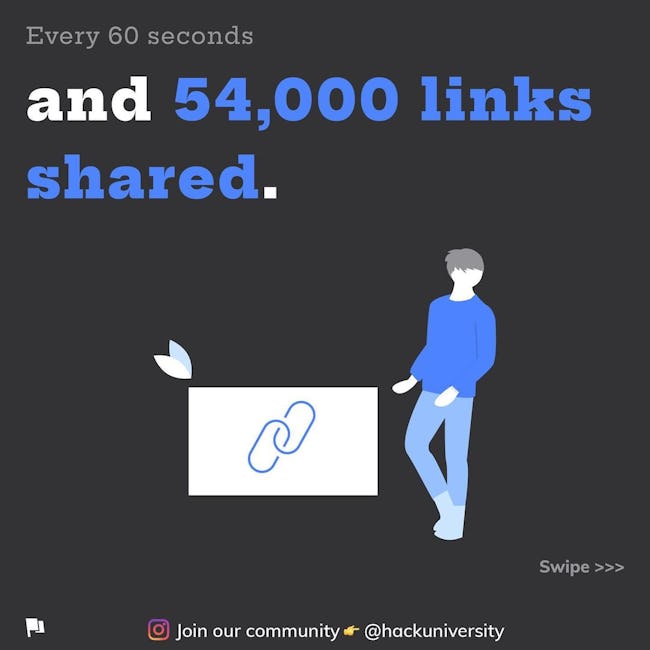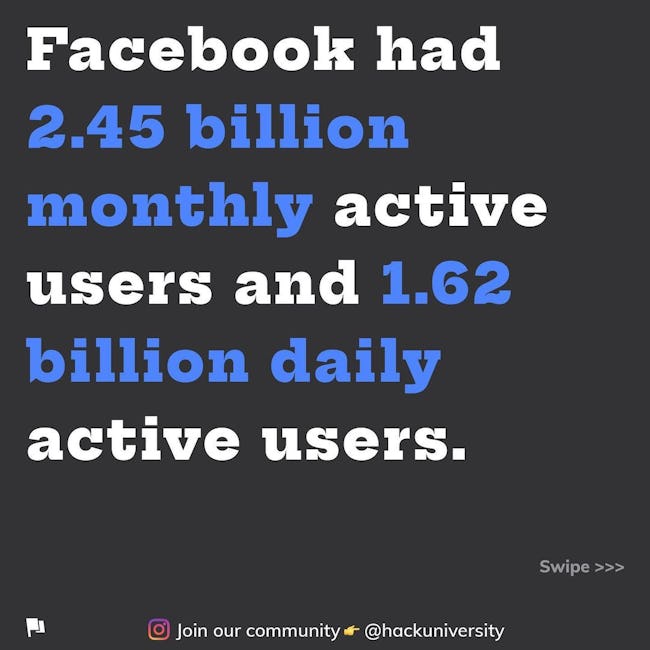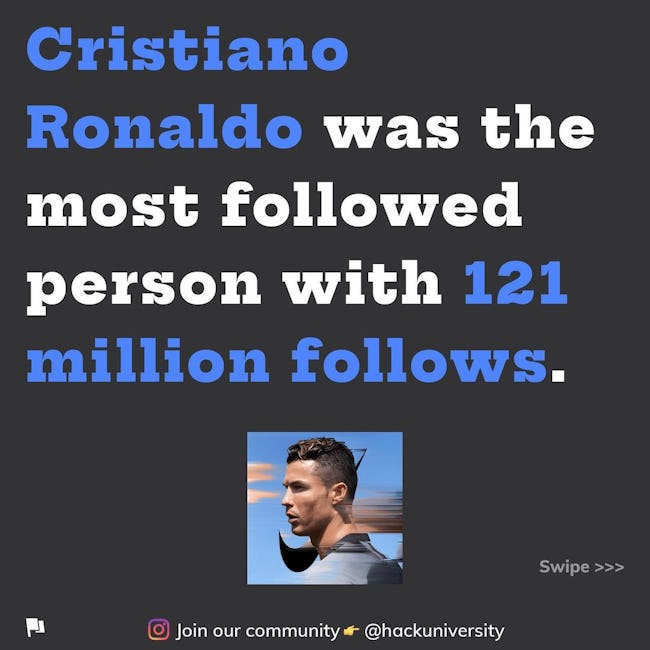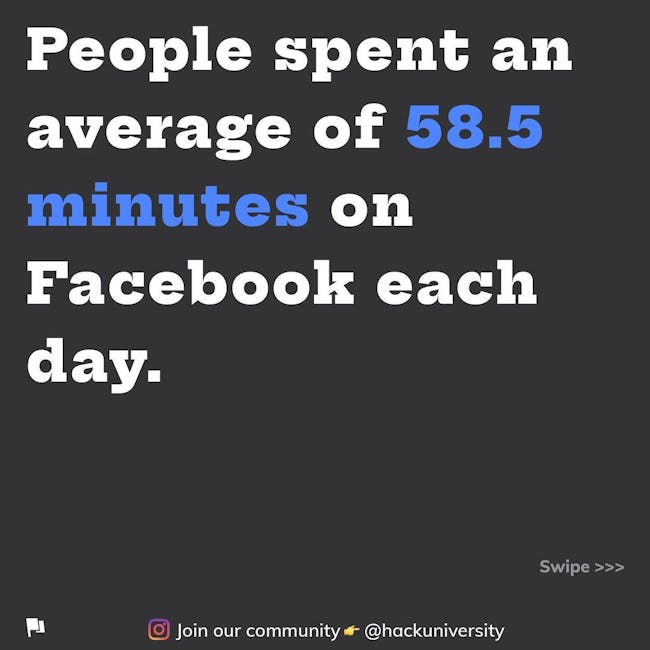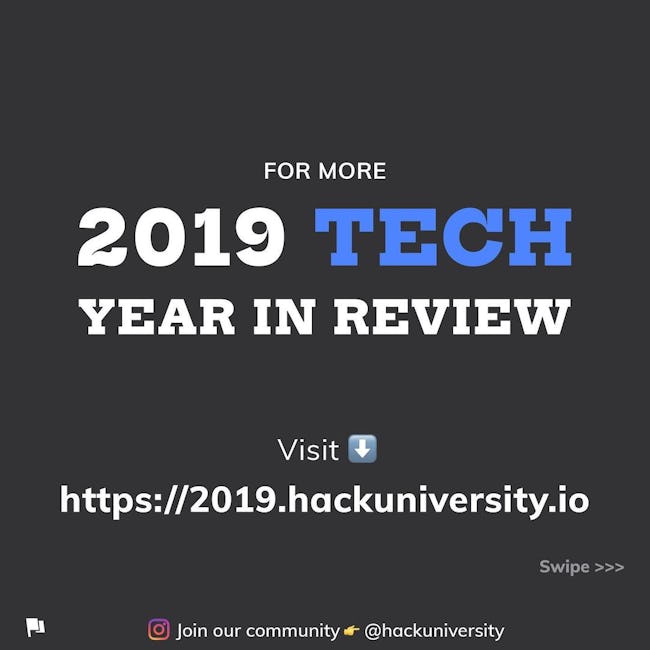 This is What Happened in 2019 on Facebook
Every 60 seconds in 2019, there were... 1,125,000 log ins on Facebook.
Every 60 seconds: there were also 317,000 status updates...
Every 60 seconds: 147,000 photos uploaded...
Every 60 seconds: and 54,000 links shared.
Facebook has 2.4 billion monthly active users and 1.62 billion daily active users.
Christiano Ronaldo was the most followed person with 121 million follows.
People spent an average of 58.5 minutes on Facebook each day.
For more 2019 tech year in review visit: https://2019.hackuniversity.io
Join our tech and design university! @hackuniversity
More booklets by Hack University
More Development booklets
Your recently viewed booklets
See all booklets