Booklet
This is how you create the right color scheme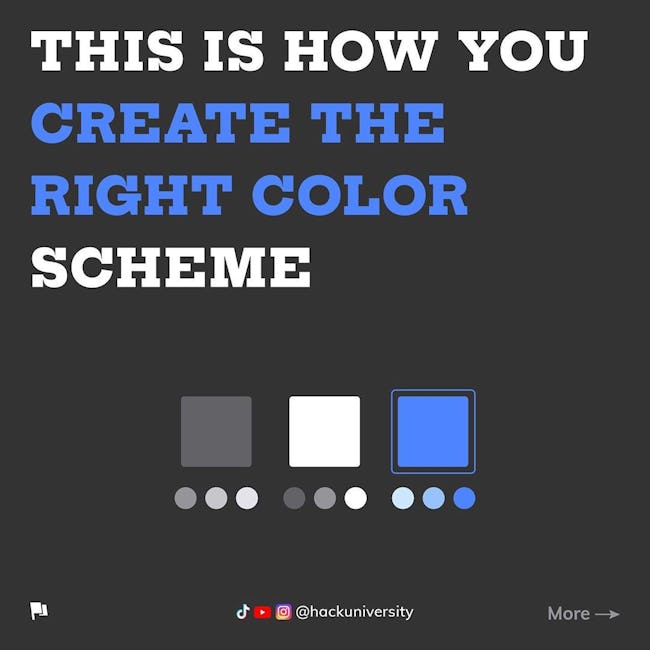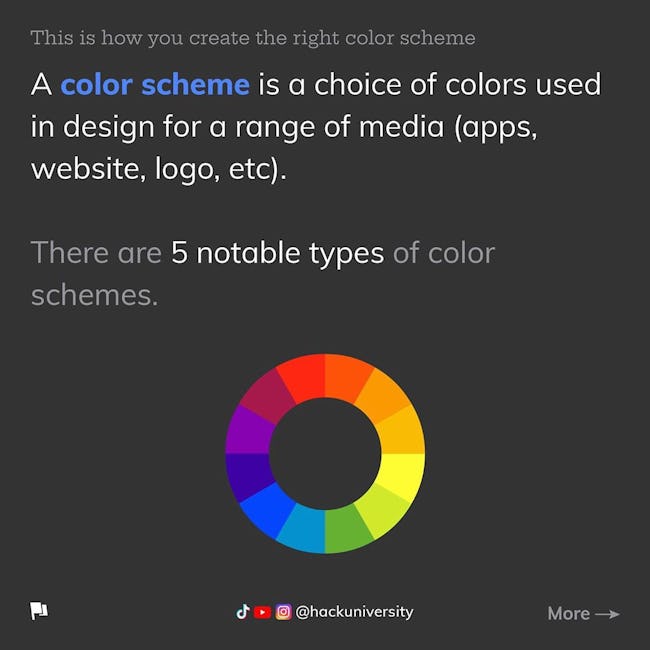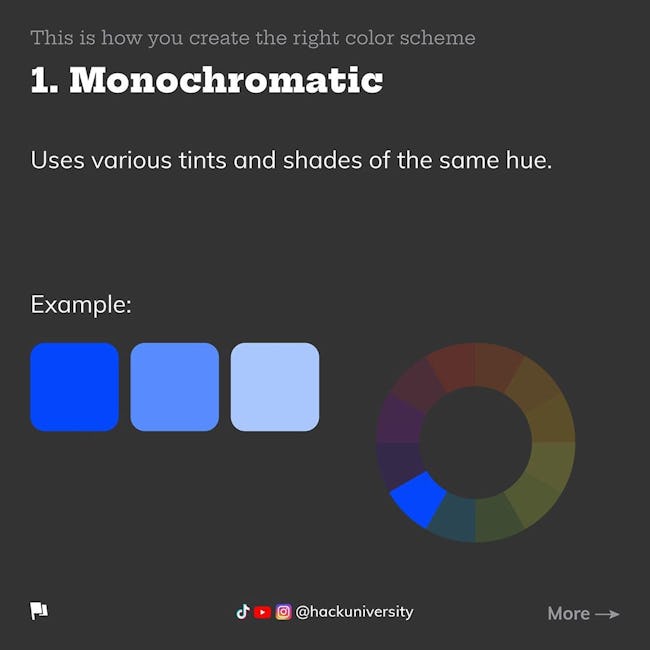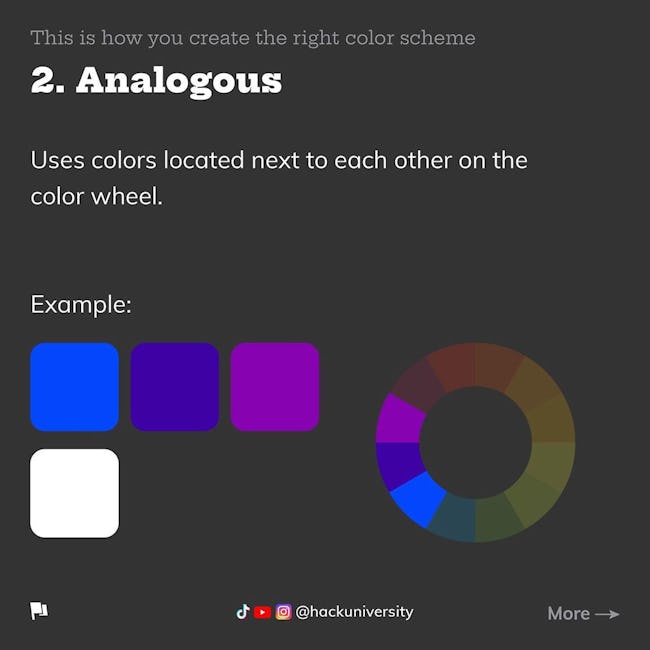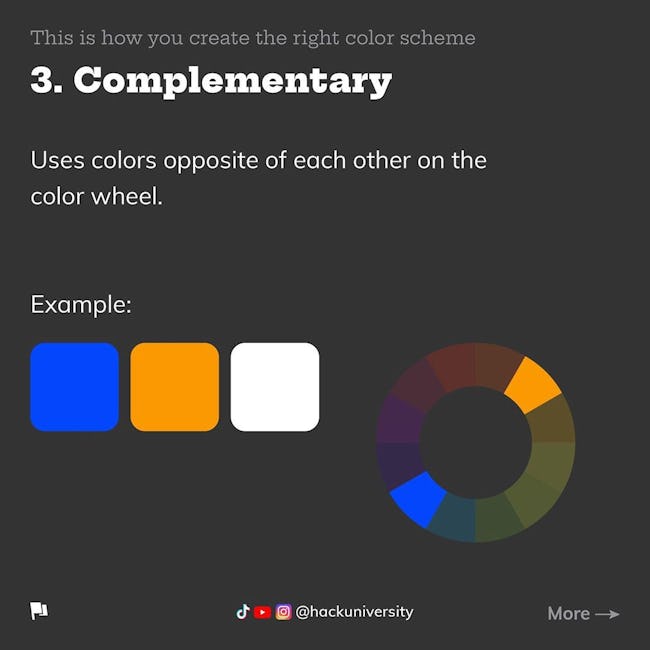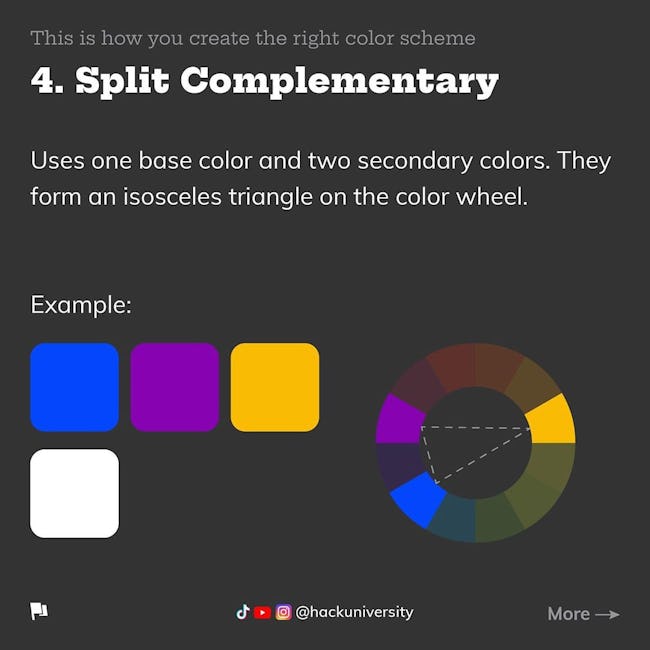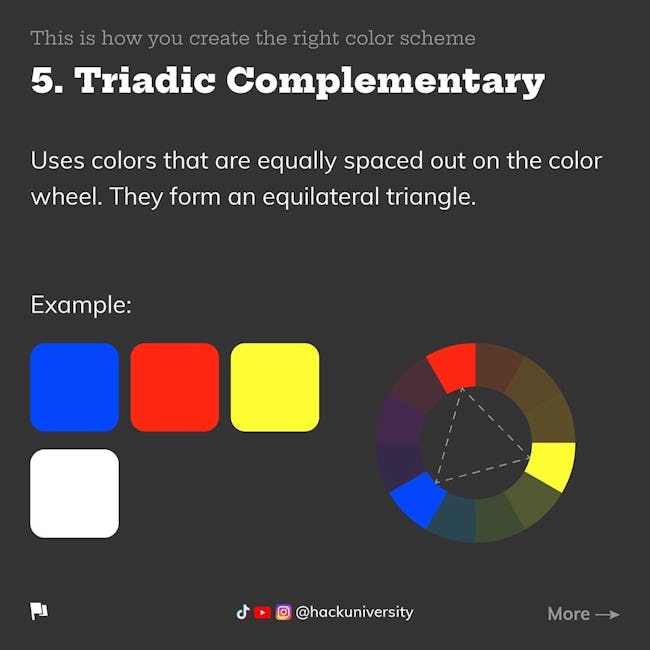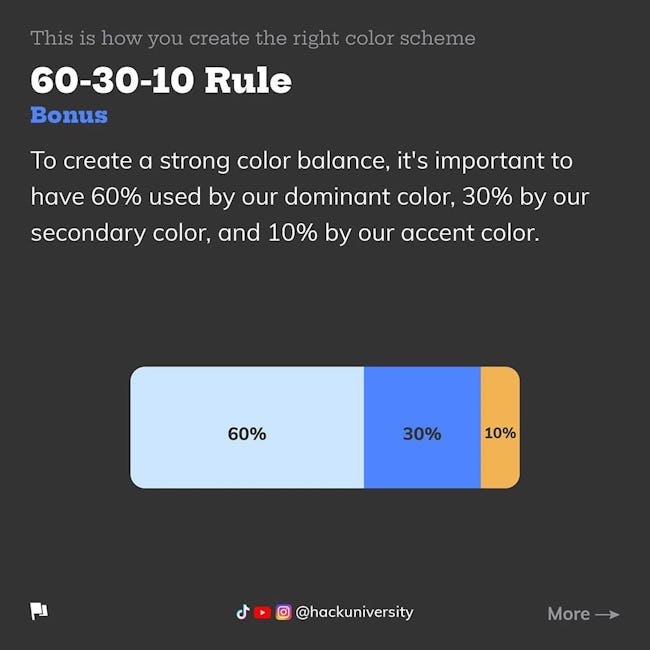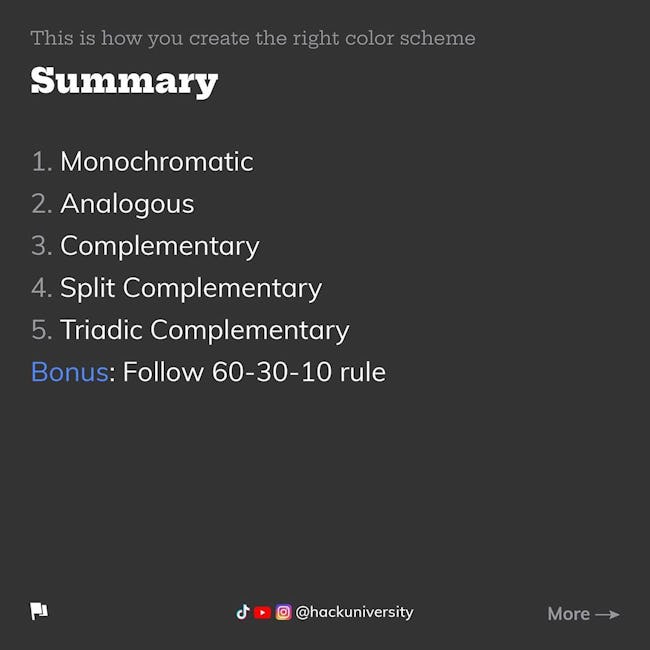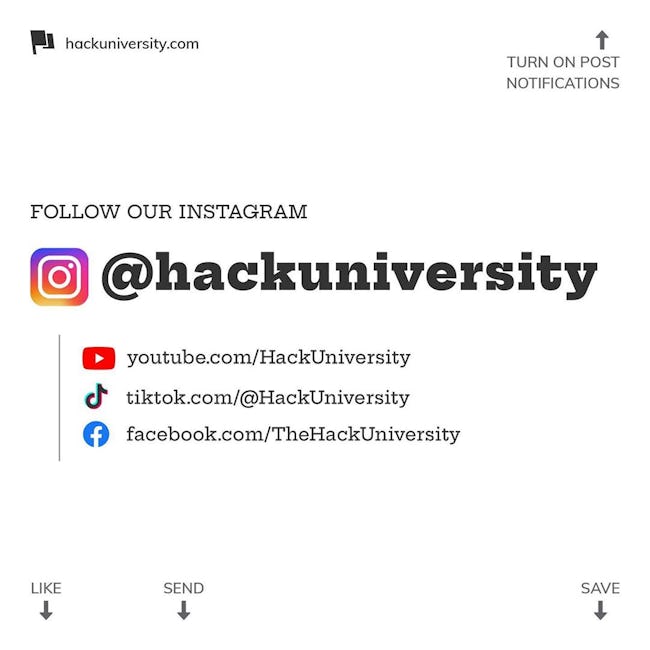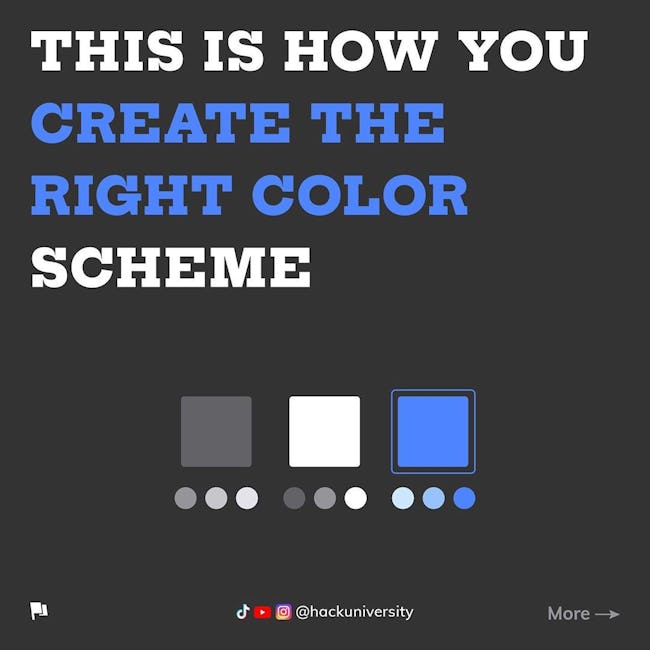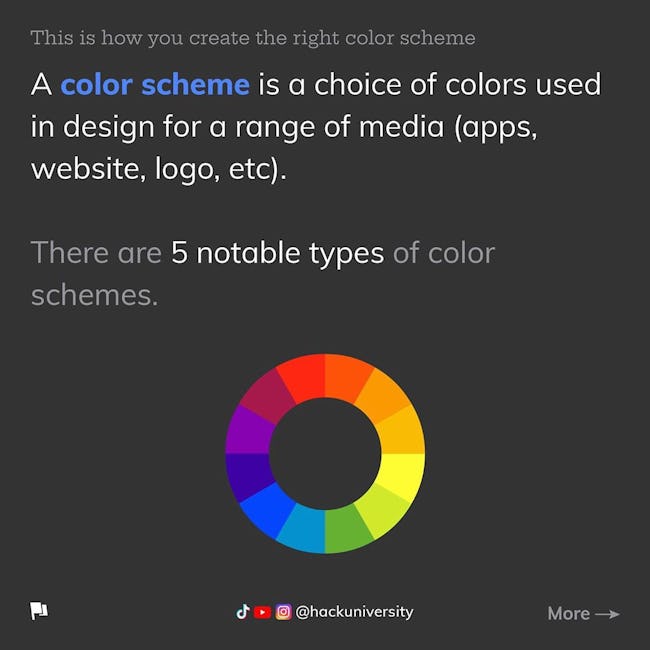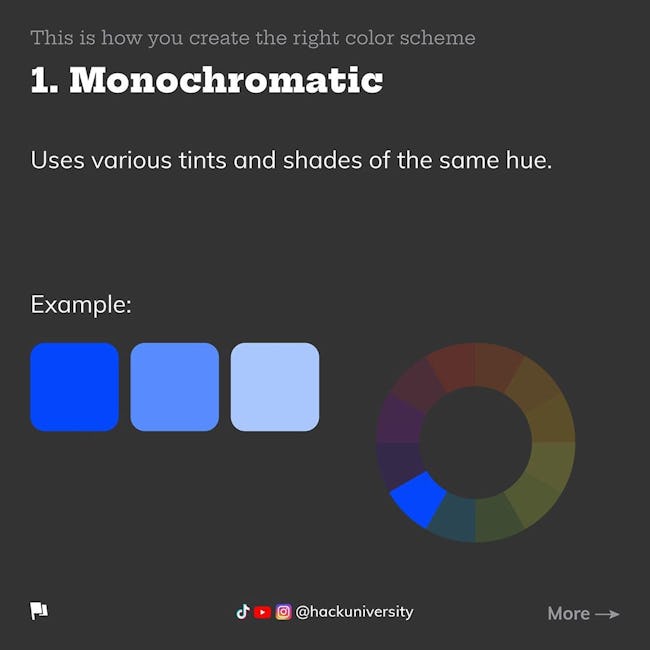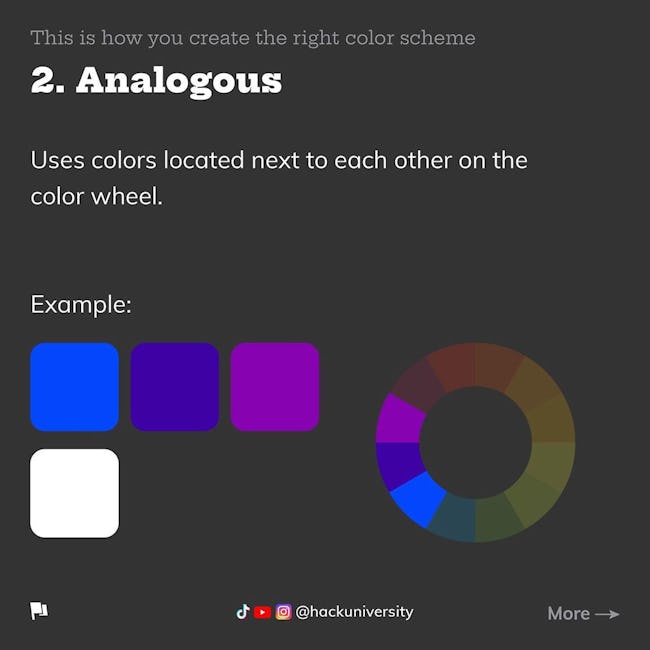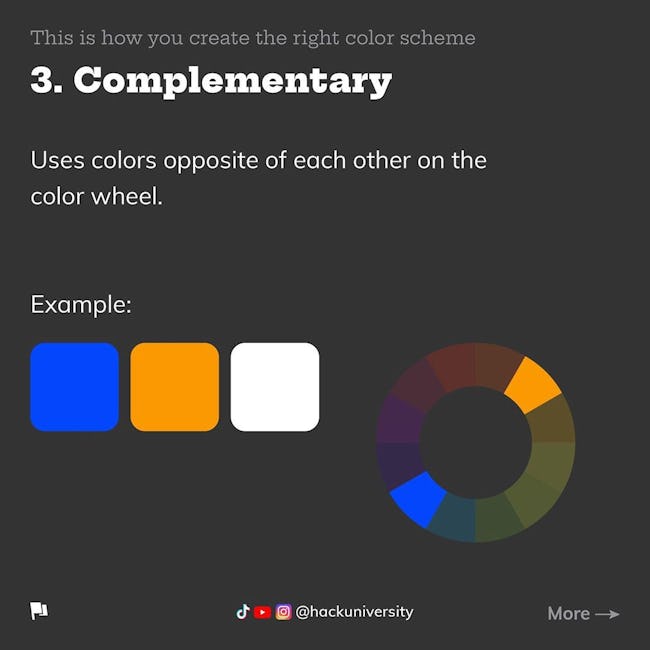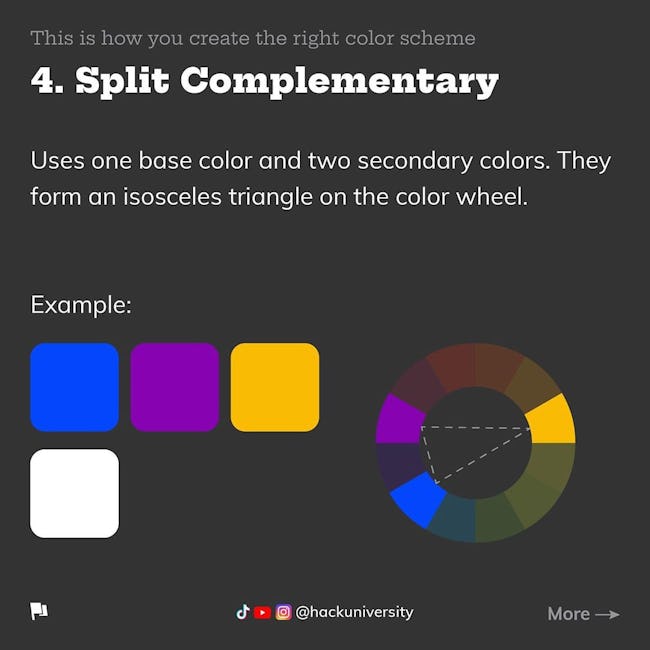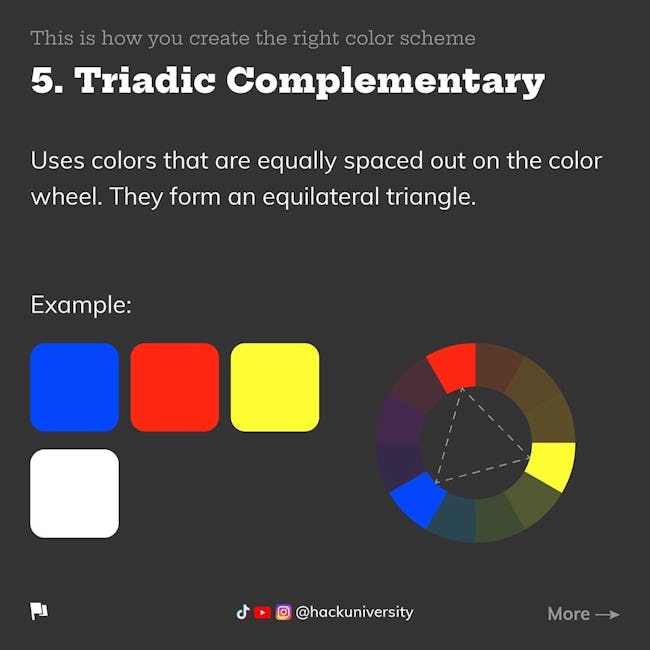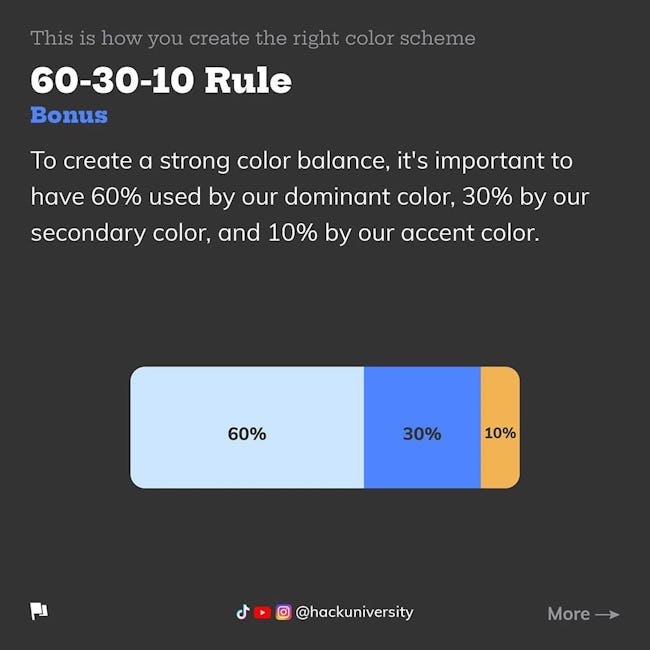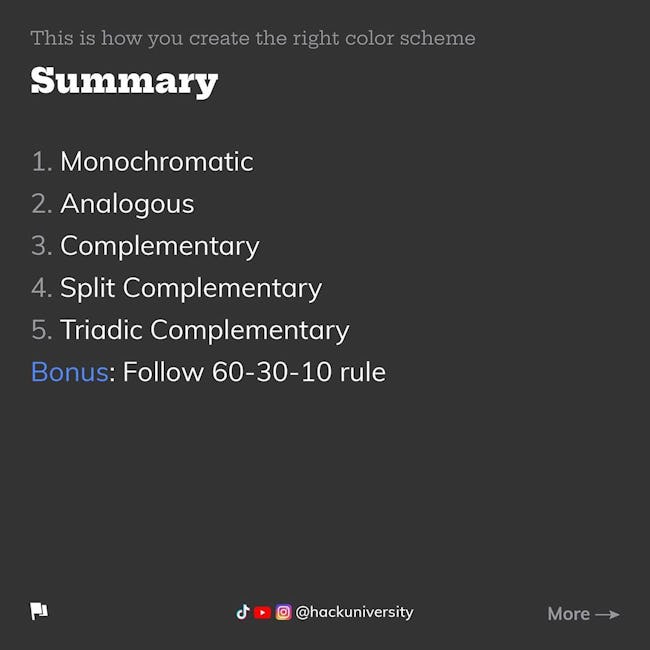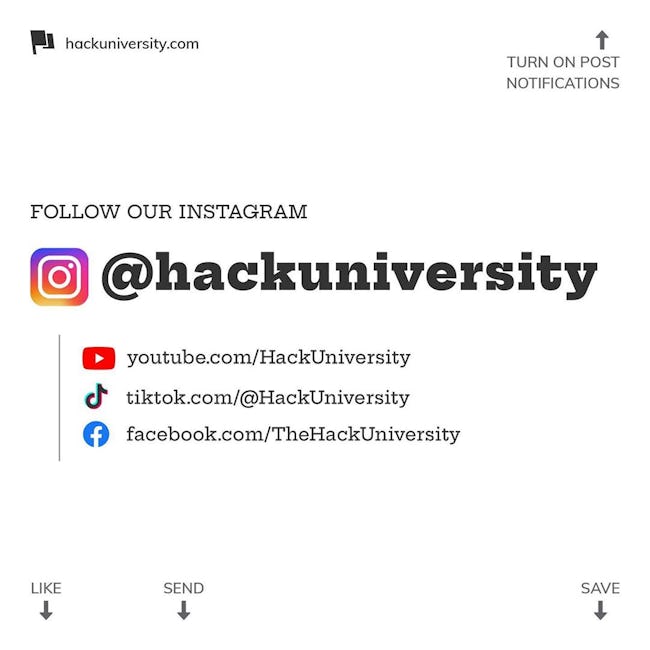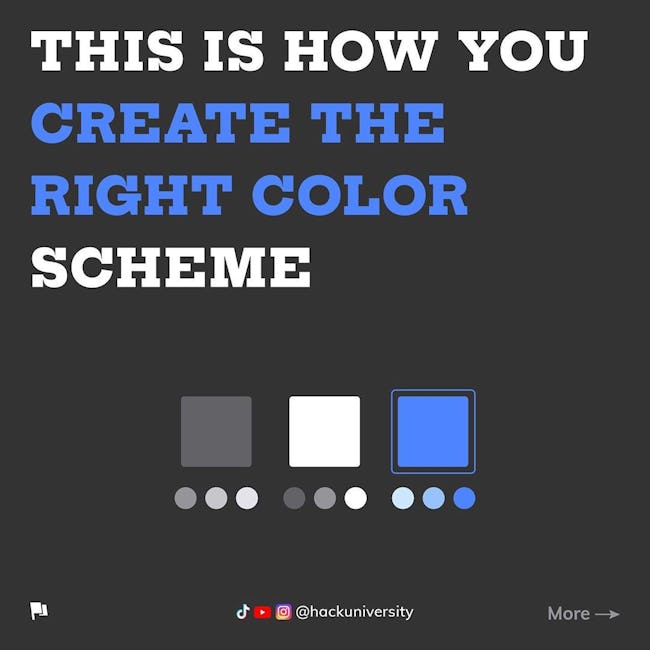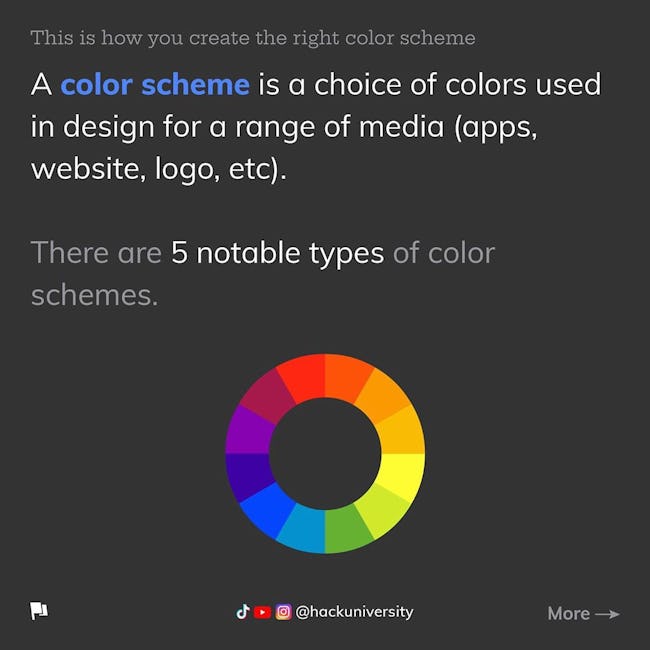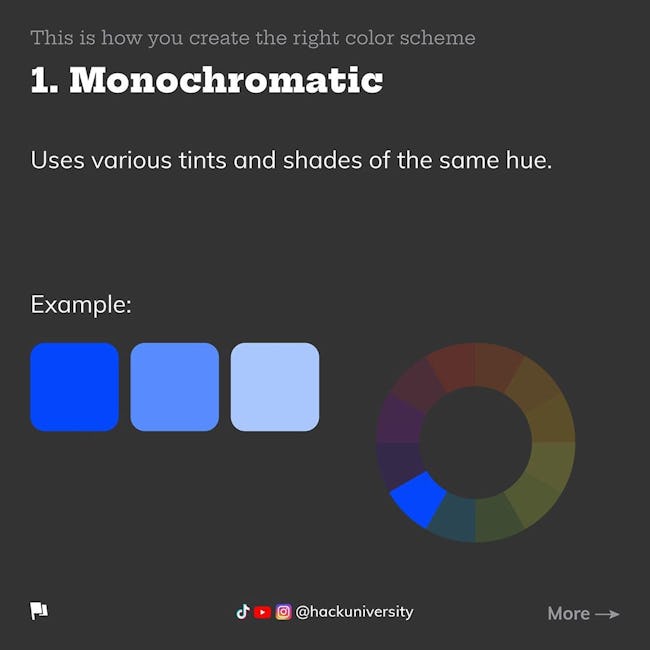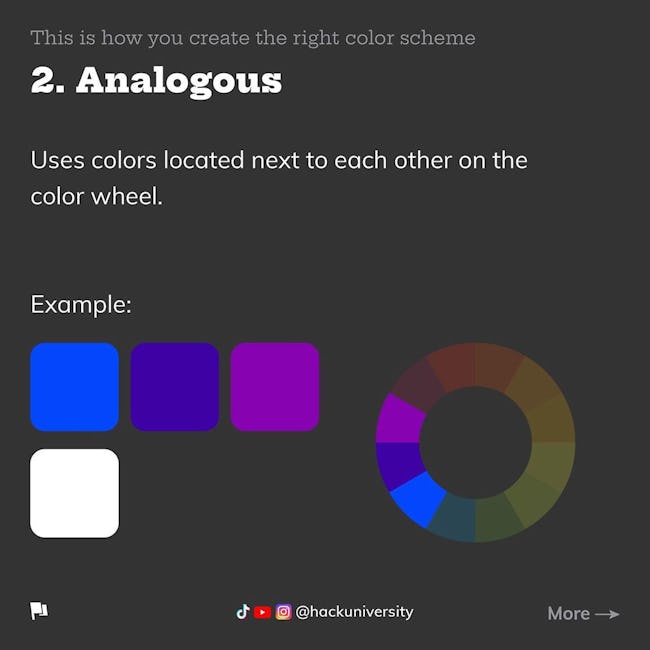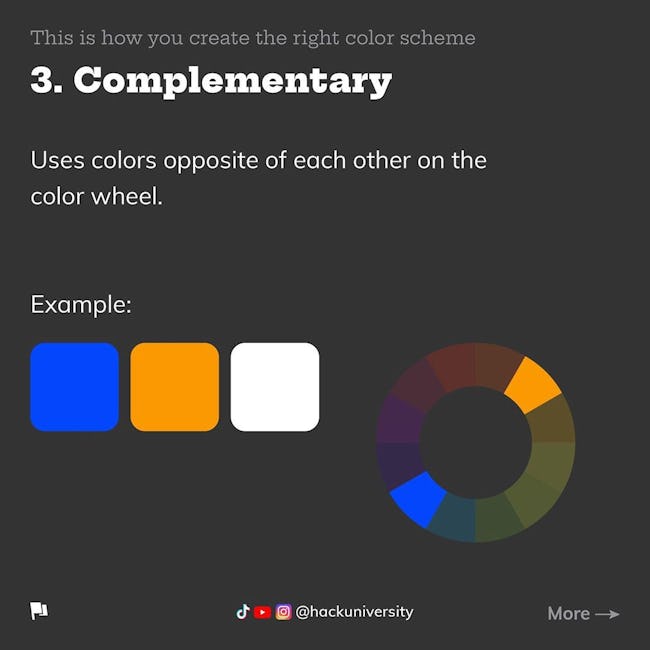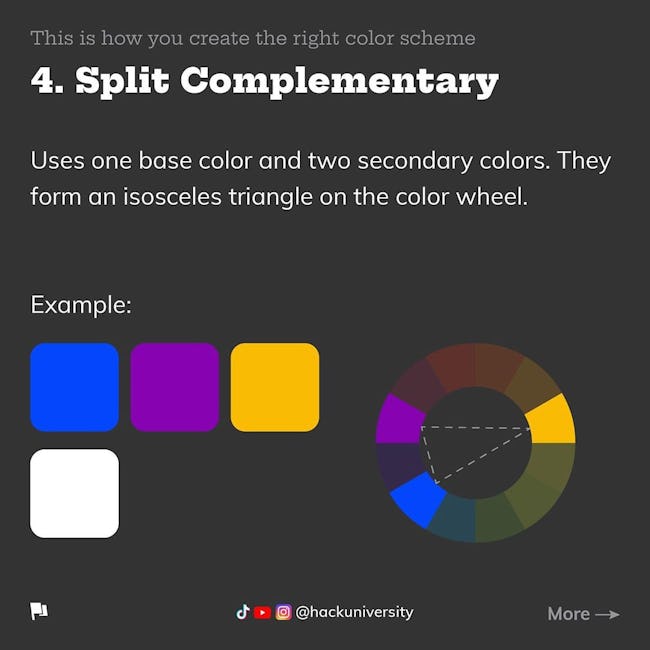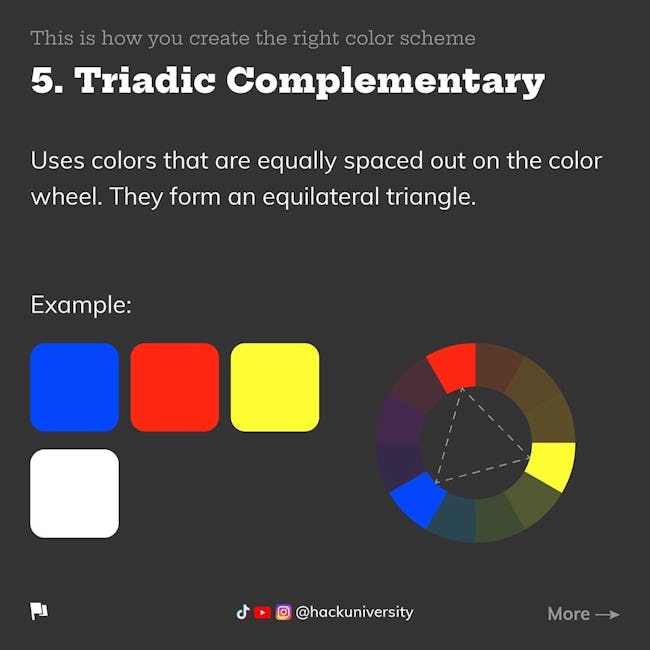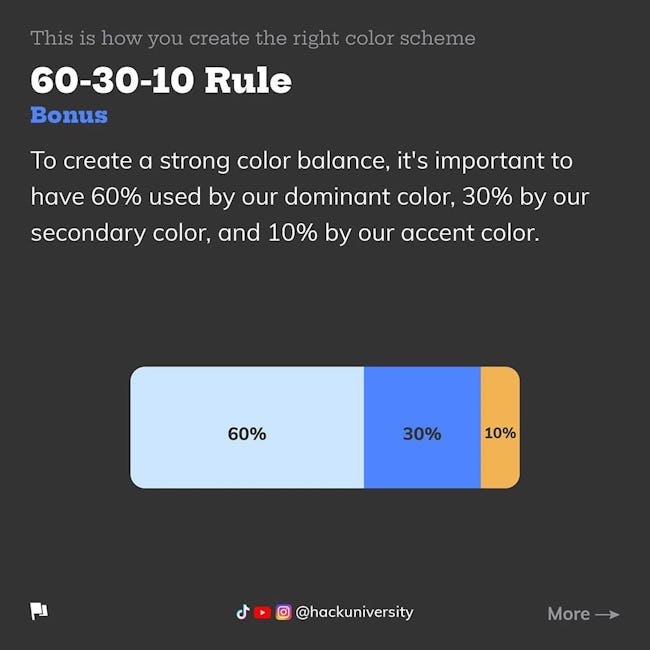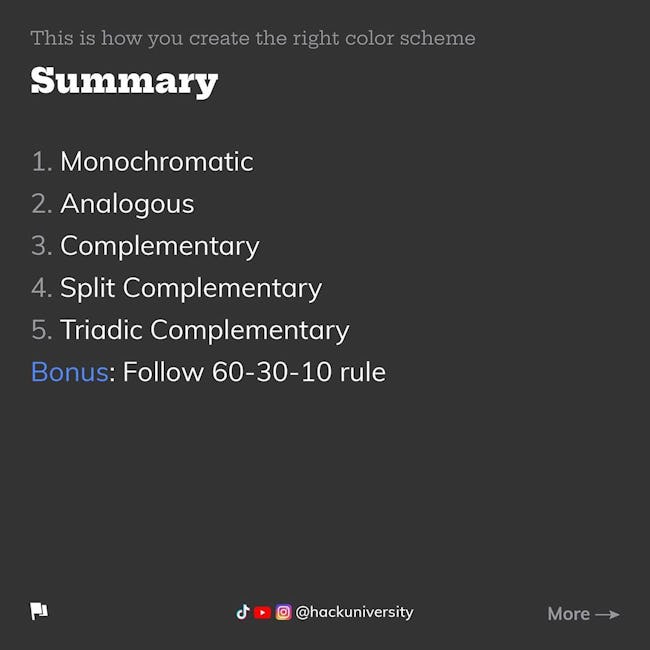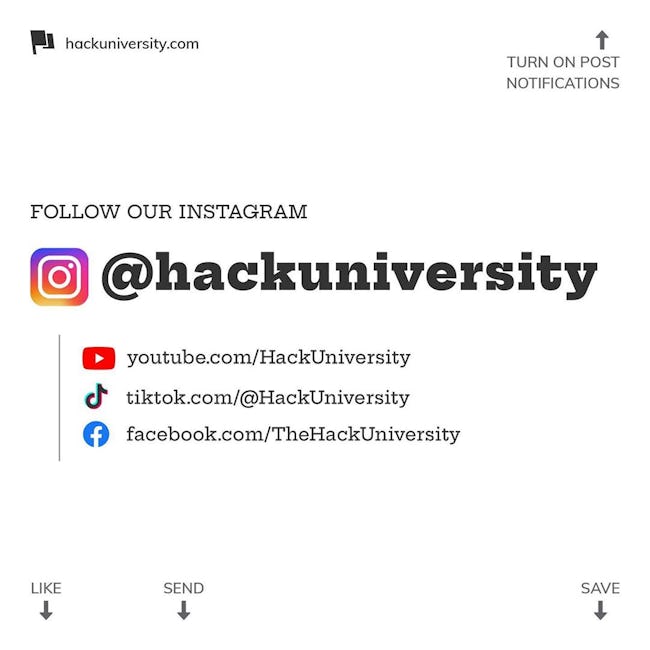 This is how you create the right color scheme
A color scheme is a choice of colors used in design for a range of media (apps, website, logo, etc).
There are 5 notable types of color schemes.
1. Monochromatic
Uses various tints and shades of the same hue.
2. Analogous
Uses colors located next to each other on the color wheel.
3. Complementary
Uses colors opposite of each other on the color wheel.
4. Split Complementary
Uses one base color and two secondary colors. They form an isosceles triangle on the color wheel.
5. Triadic Complementary
Uses colors that are equally spaced out on the color wheel. They form an equilateral triangle.
60-30-10 Rule Bonus
To create a strong color balance, it's important to have 60% used by our dominant color, 30% by our secondary color, and 10% by our accent color.
Summary
Monochromatic
Analogous
Complementary
Split Complementary
Triadic Complementary
Bonus: Follow 60-30-10 rule
FOLLOW OUR INSTAGRAM @hackuniversity
youtube.com/HackUniversity
tiktok.eom/@HackUniversity
facebook.com/TheHackUniversity
More booklets by Hack University
More Development booklets
Your recently viewed booklets
See all booklets