Booklet
This Indian app has lmn+ users and now they implemented neumorphism globally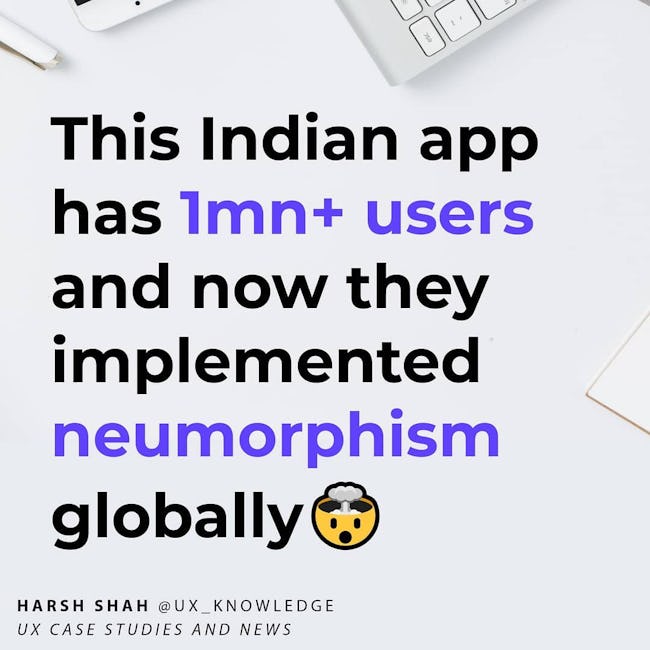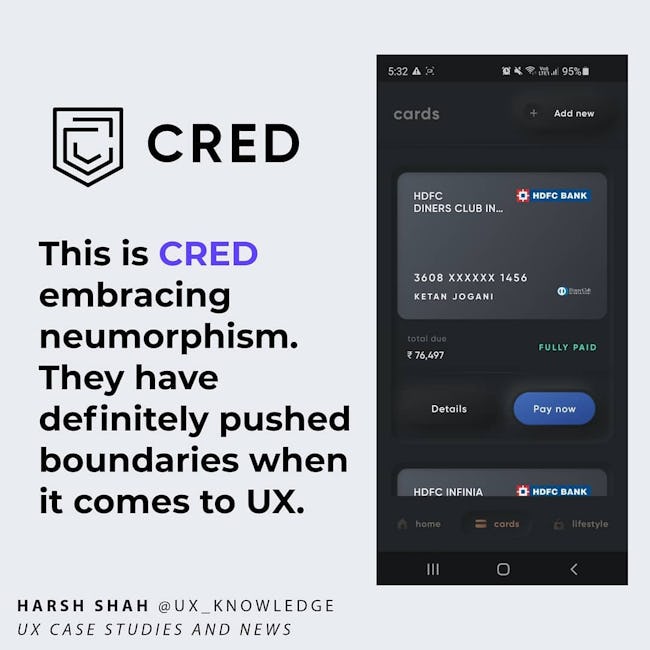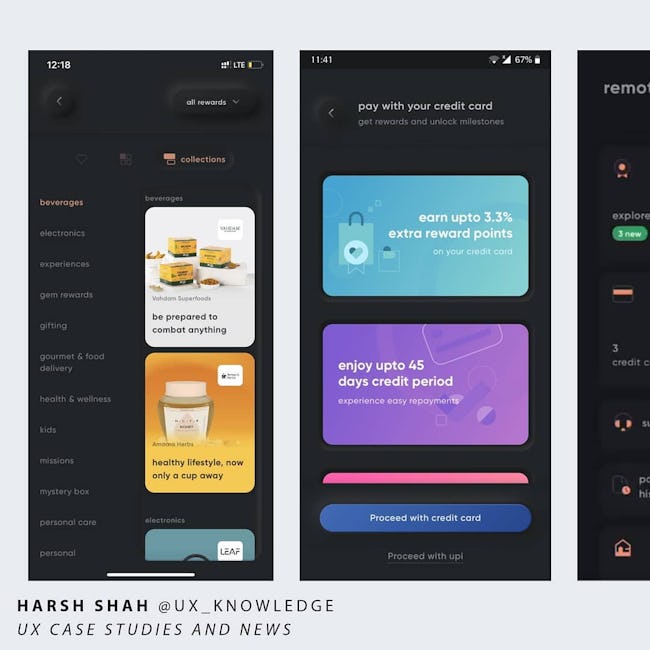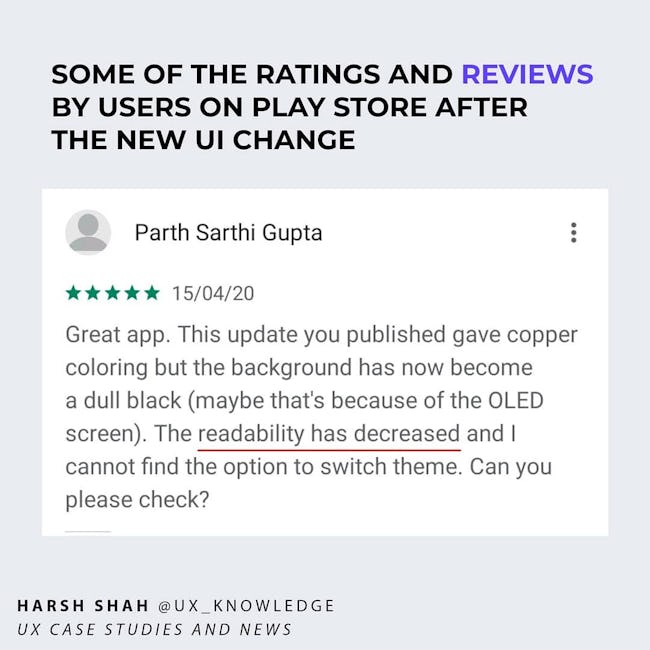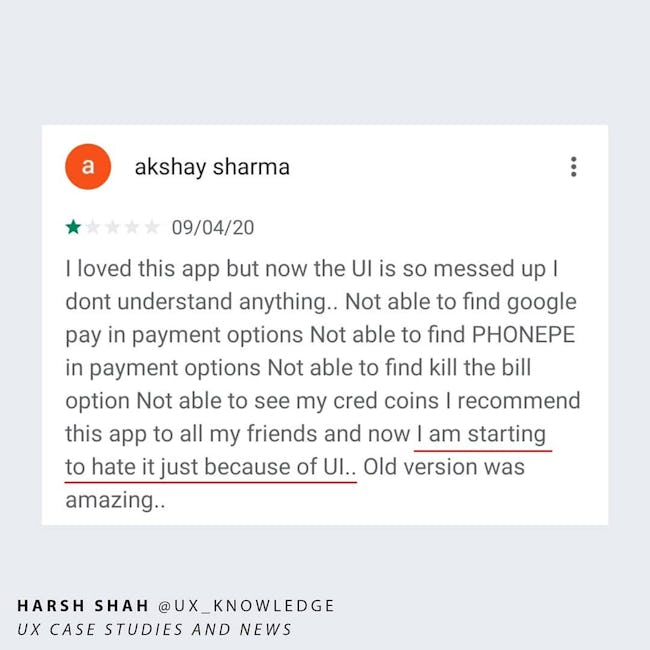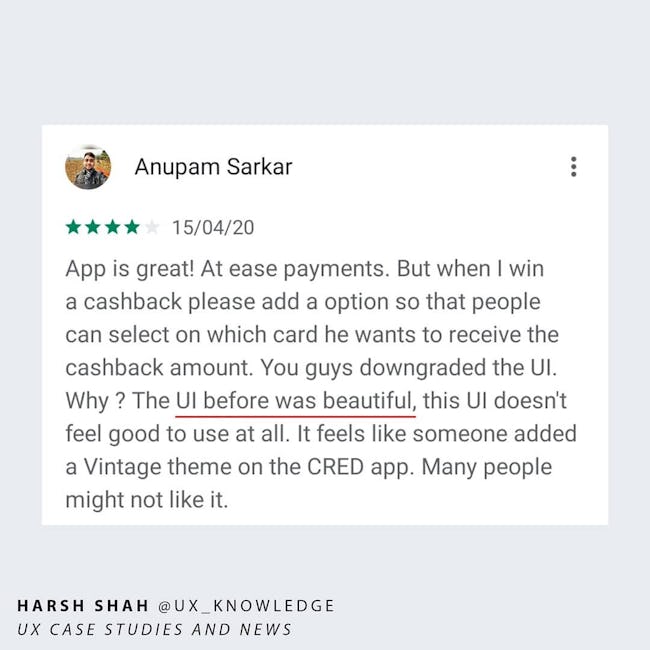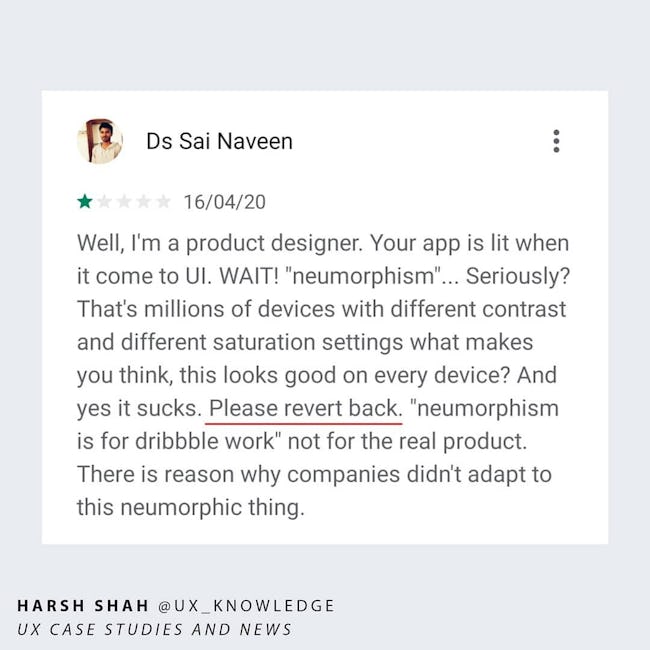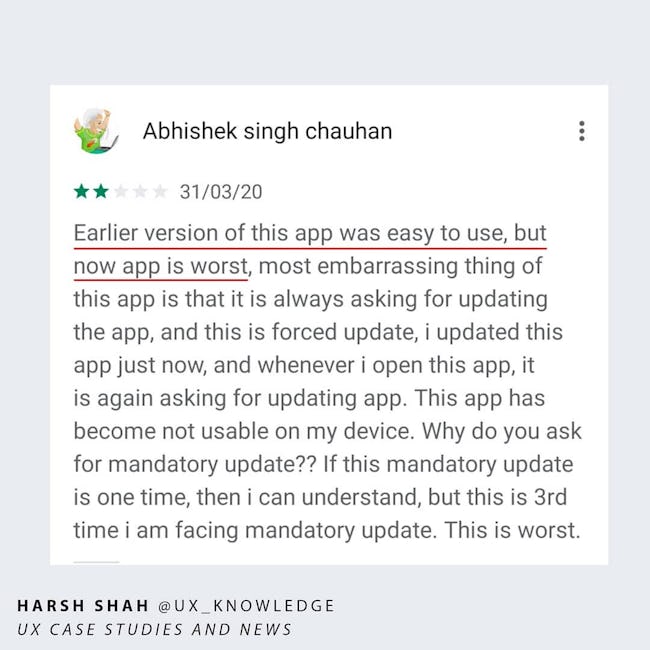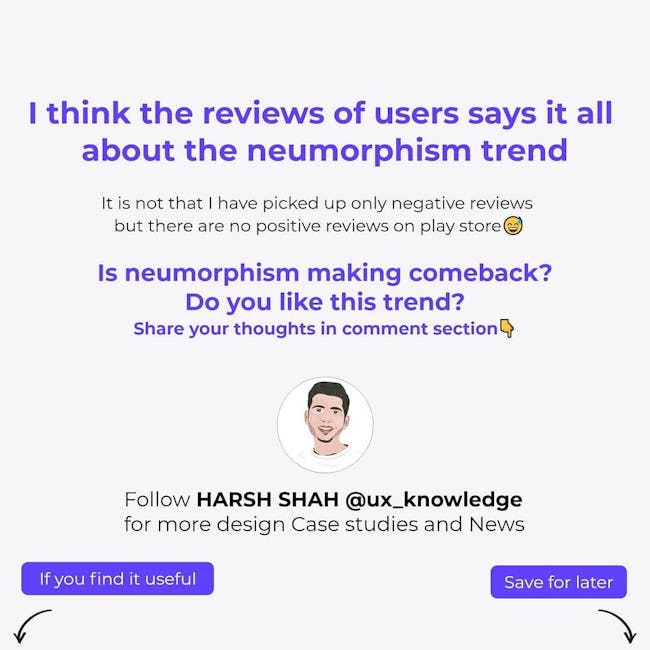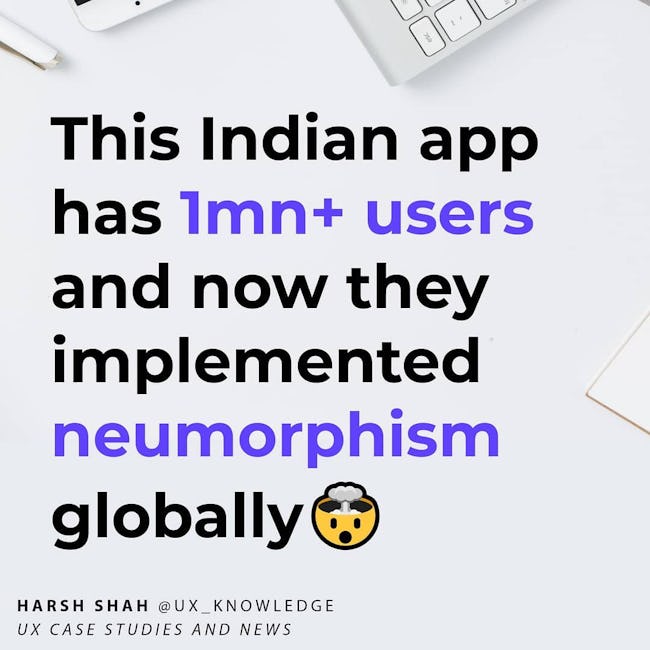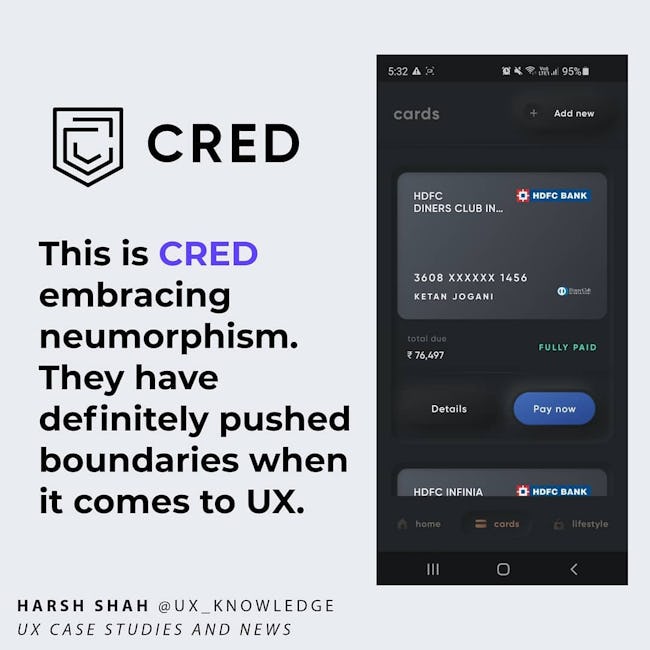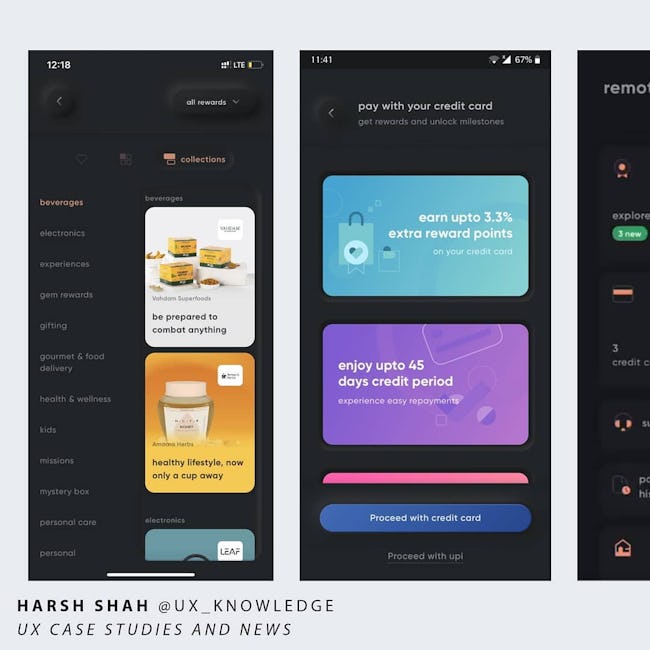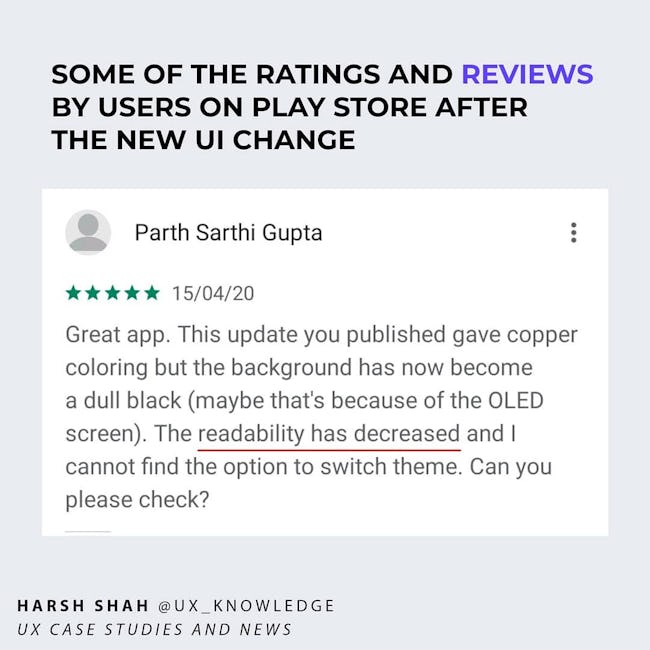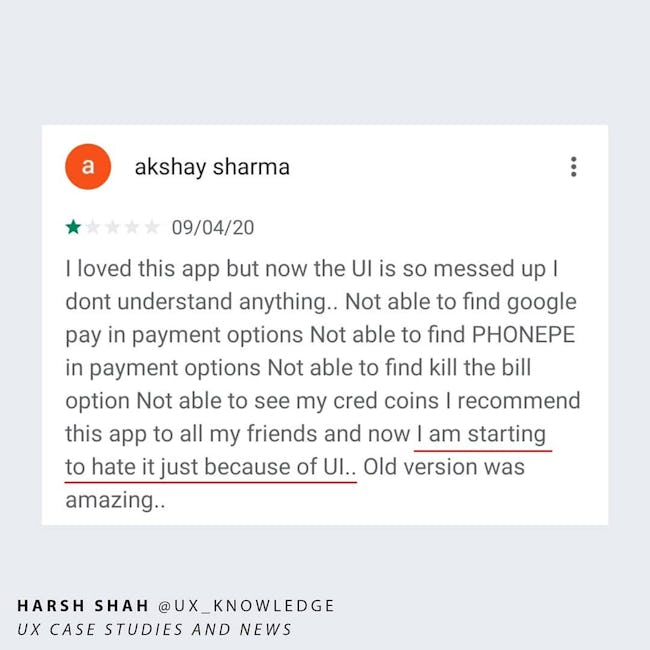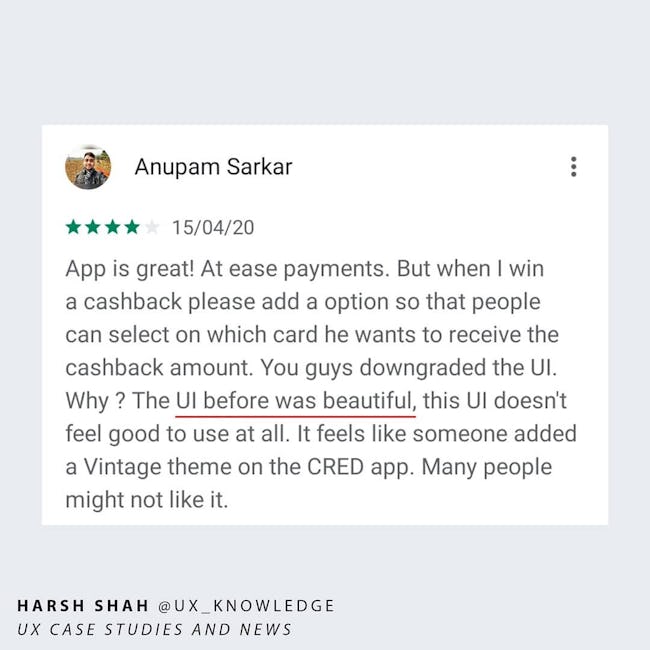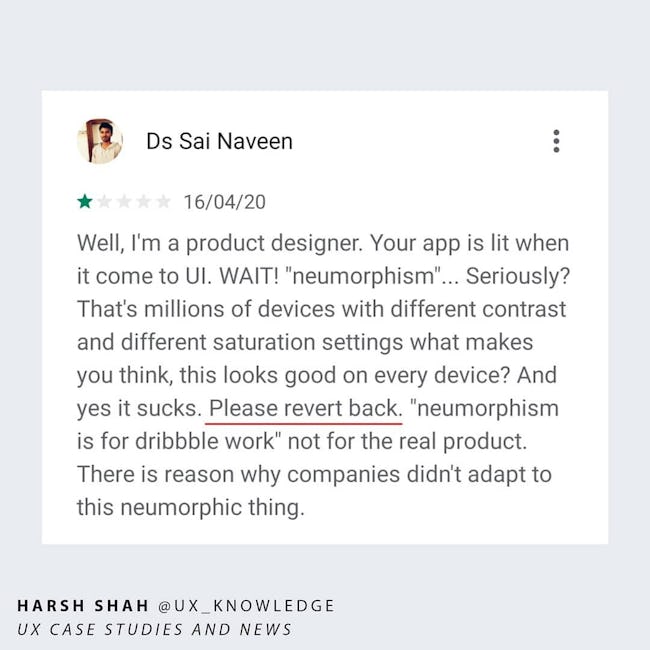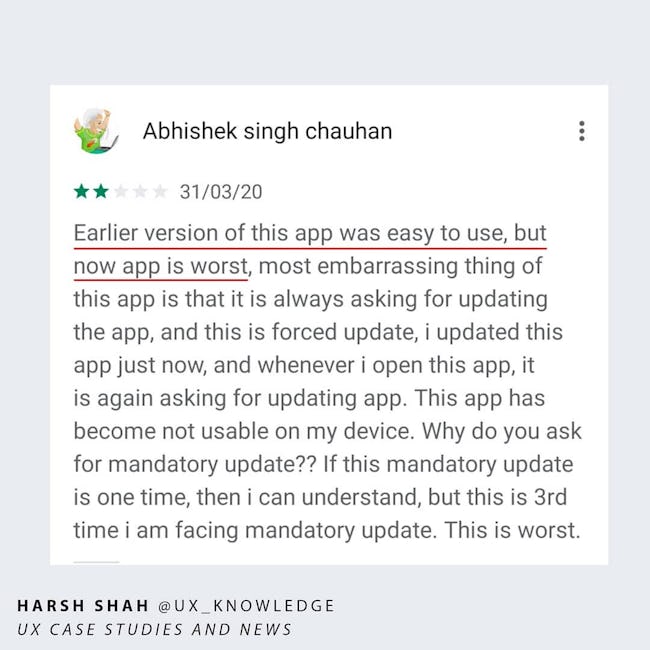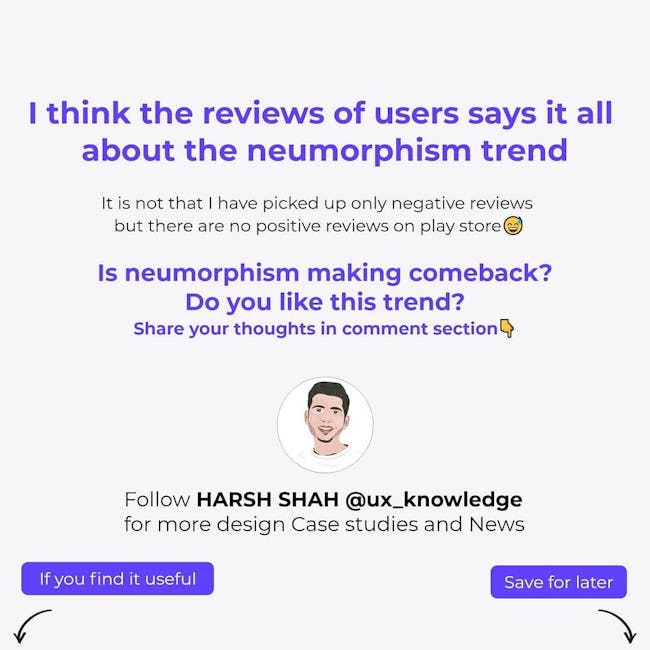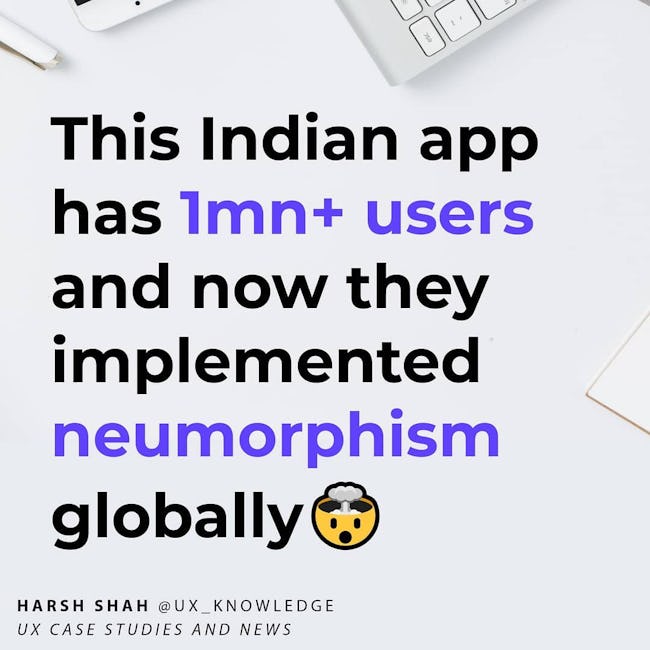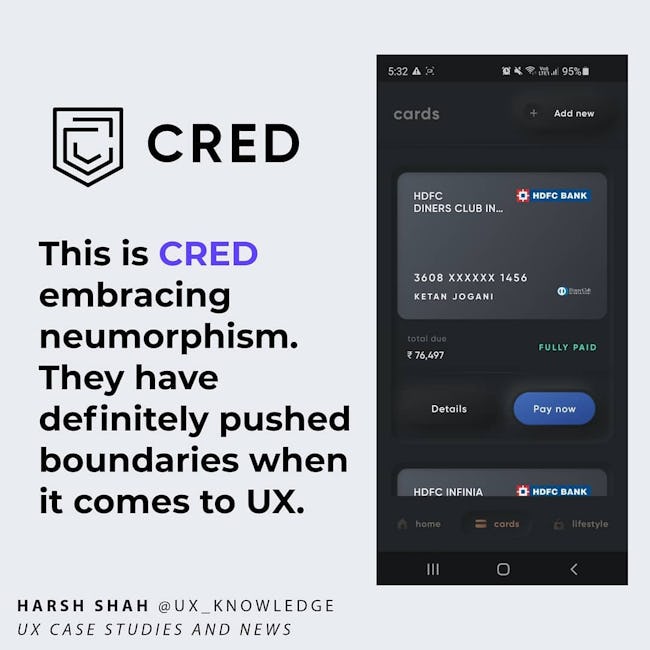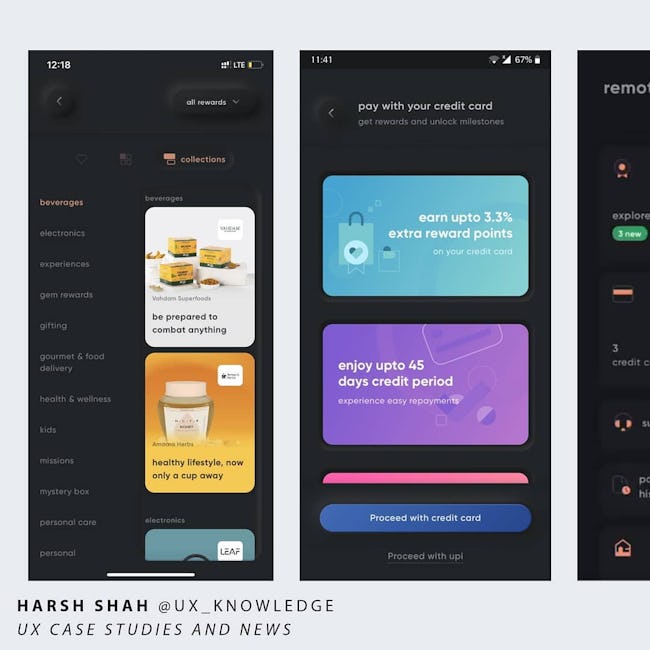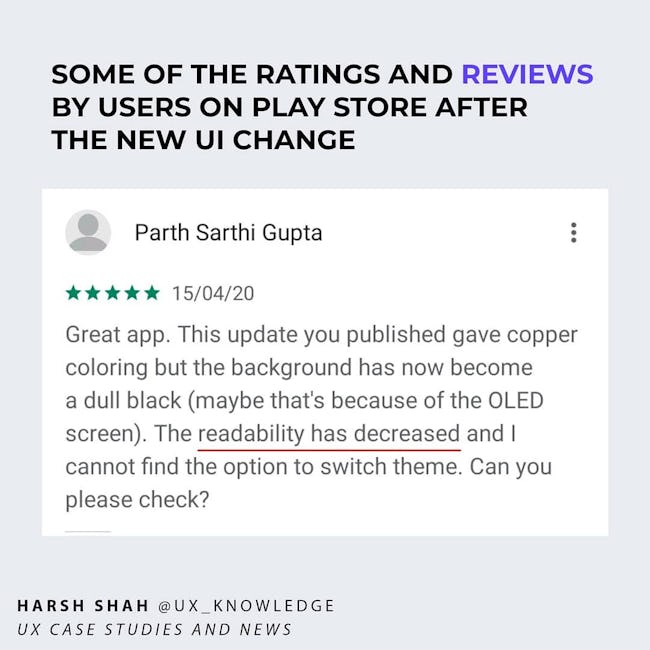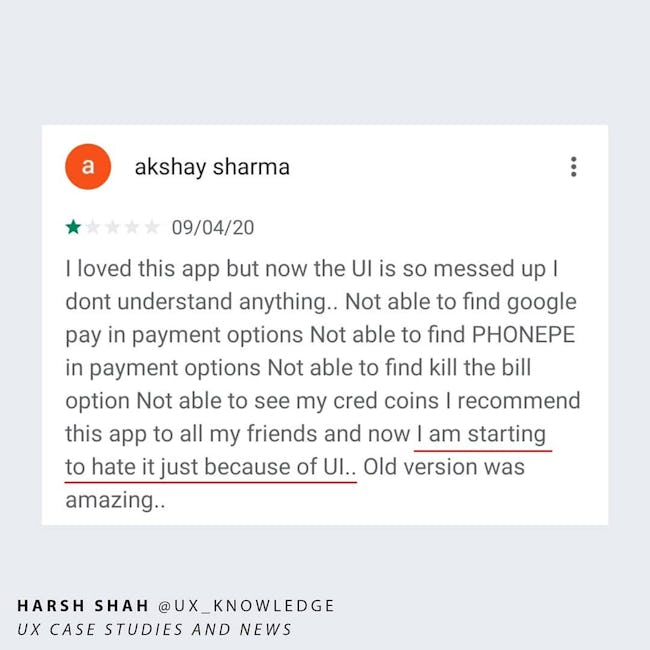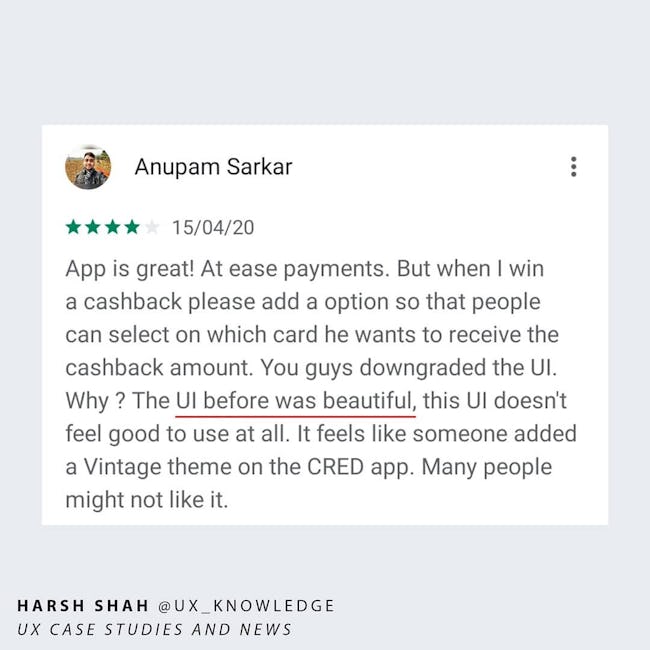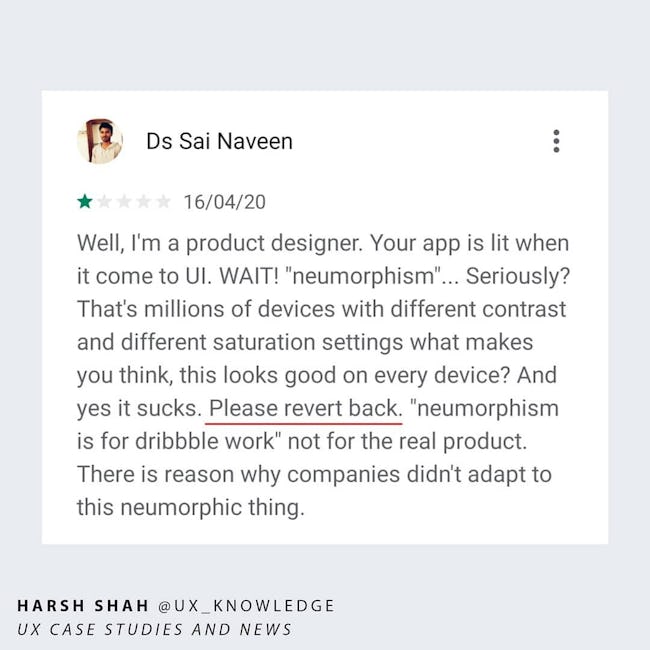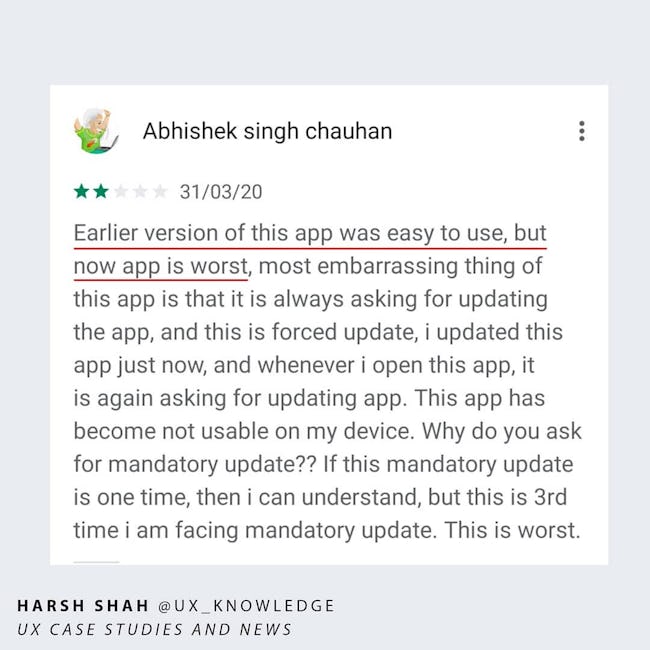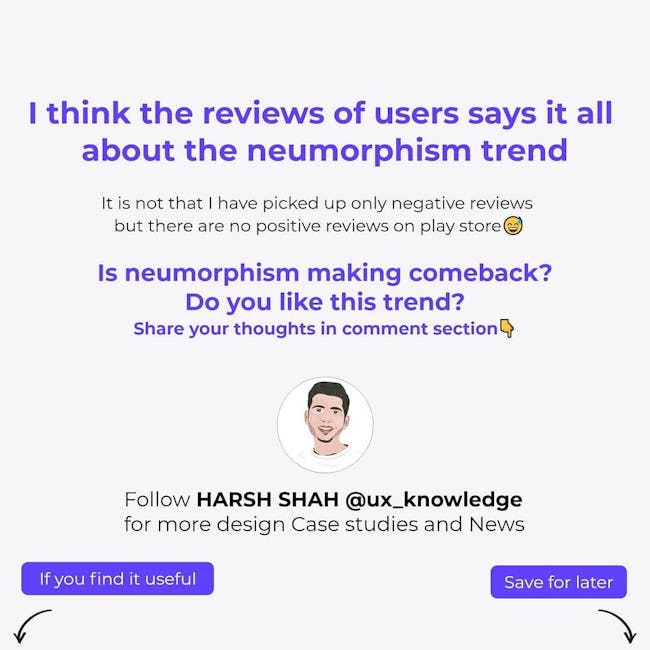 This Indian app has lmn+ users and now they implemented neumorphism globally
CRED
This is CRED embracing neumorphism. They have definitely pushed boundaries when it comes to UX.
SOME OF THE RATINGS AND REVIEW BY USERS ON PLAY STORE AFTER THE NEW Ul CHANGE
I think the reviews of users says it all
about the neumorphism trend
It is not that I have picked up only negative reviews but there are no positive reviews on play store
Is neumorphism making comeback?
Do you like this trend?
Share your thoughts in comment section
Follow HARSH SHAH @ux_knowledge
for more design Case studies and News
More booklets by Harsh Shah
More Design booklets
Your recently viewed booklets
See all booklets