Booklet
These Branding Blunders Will Destroy You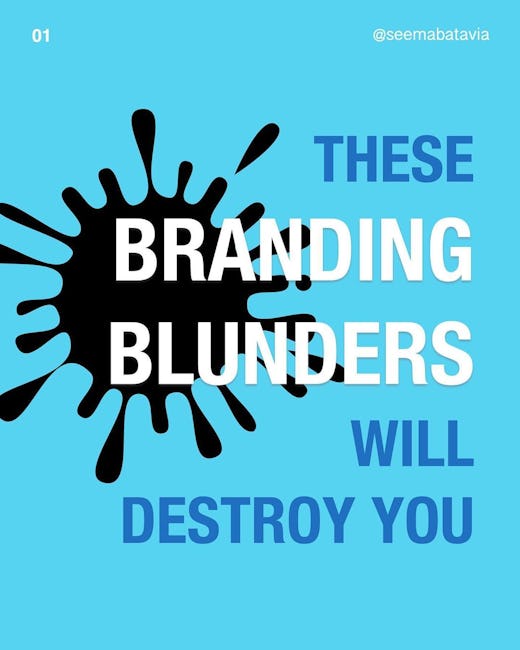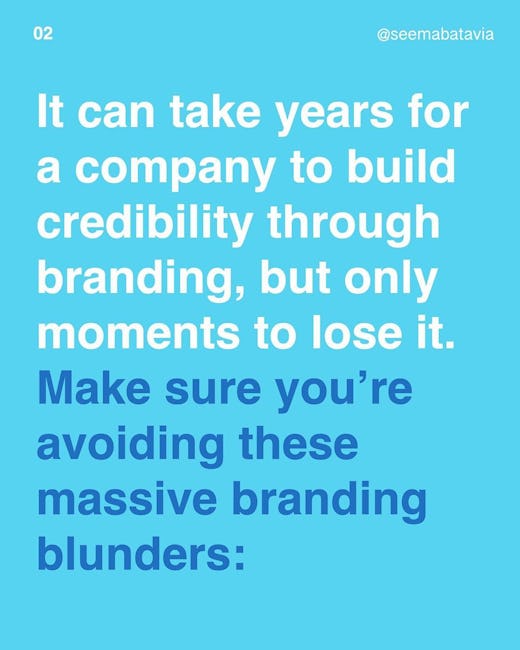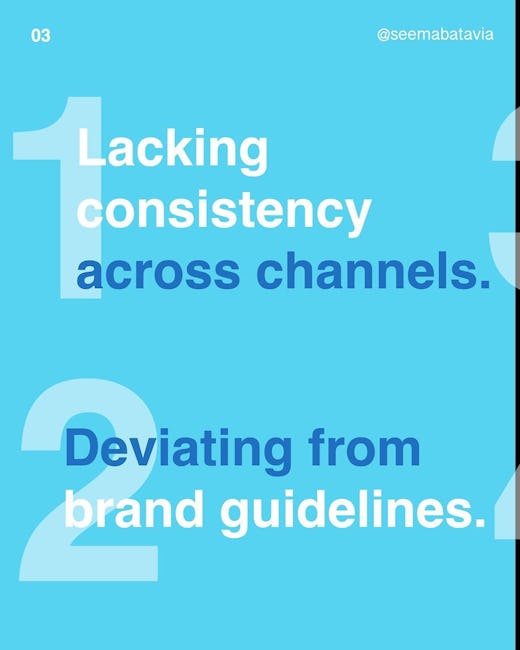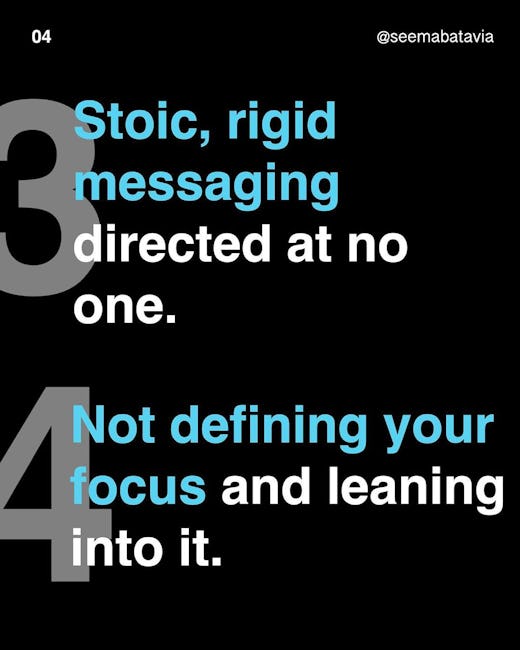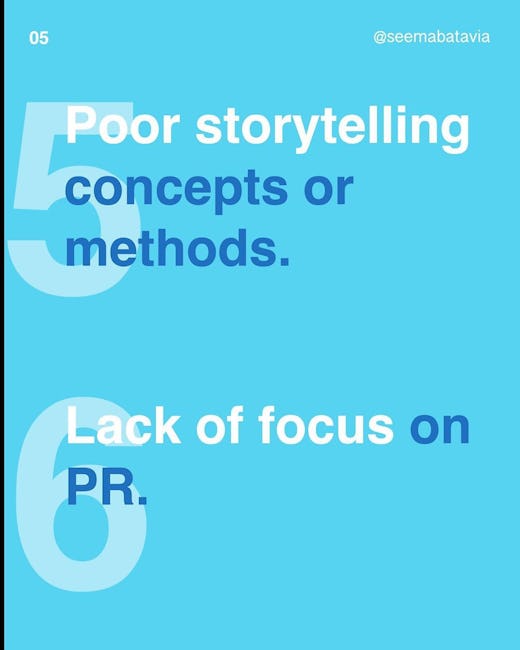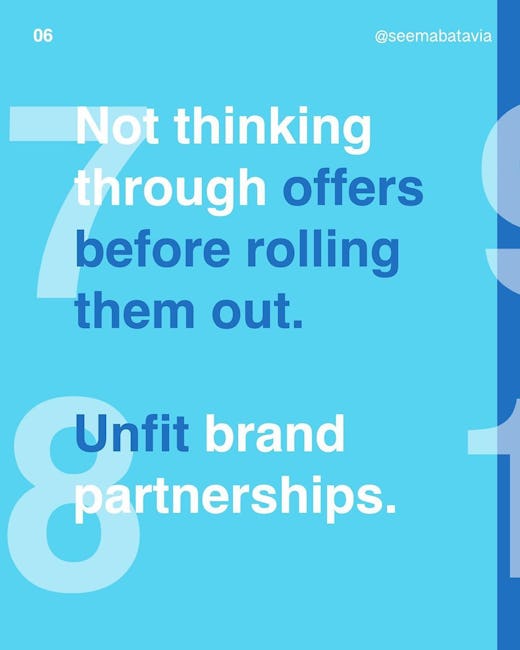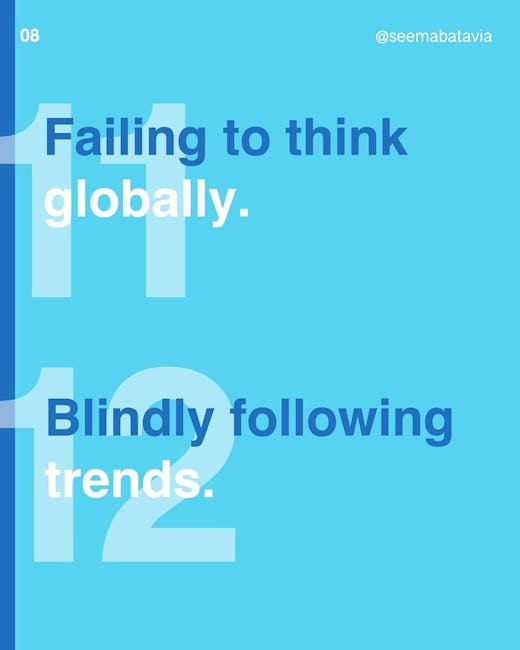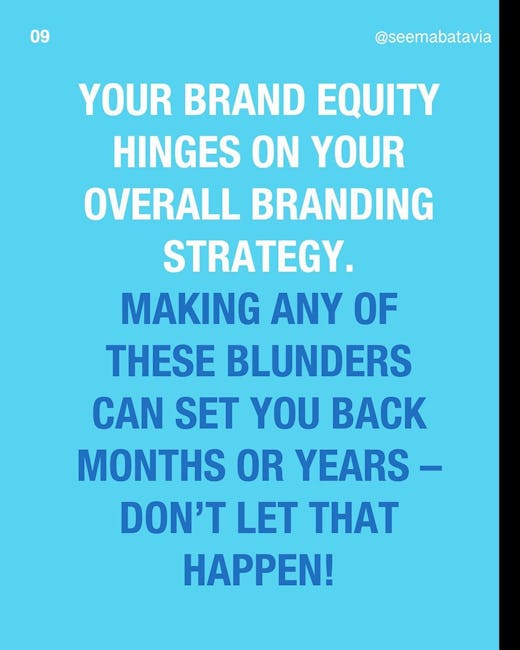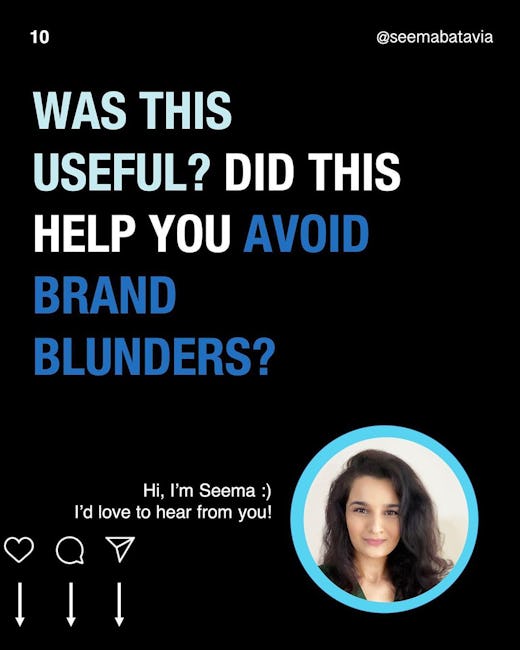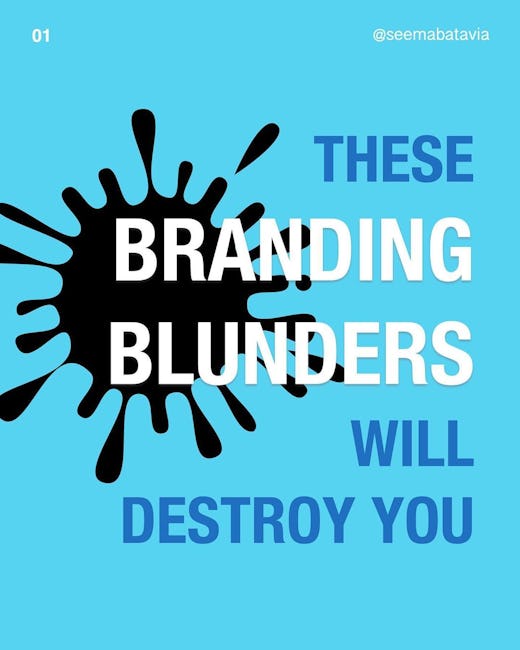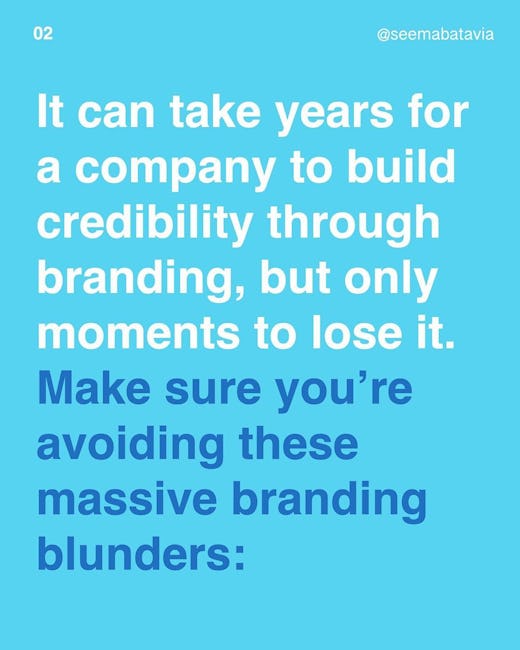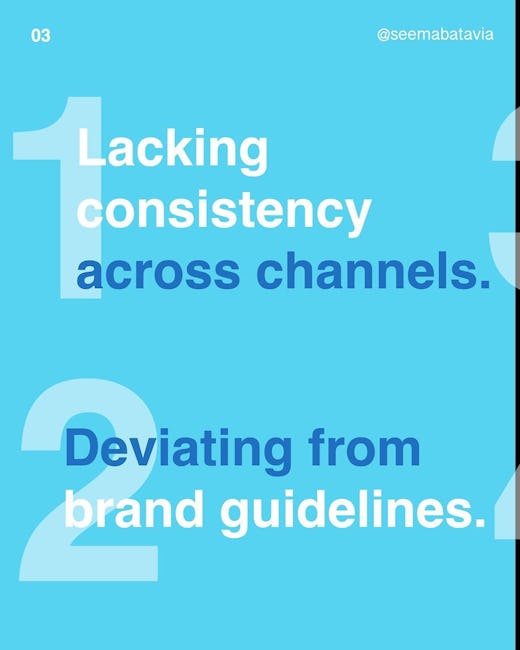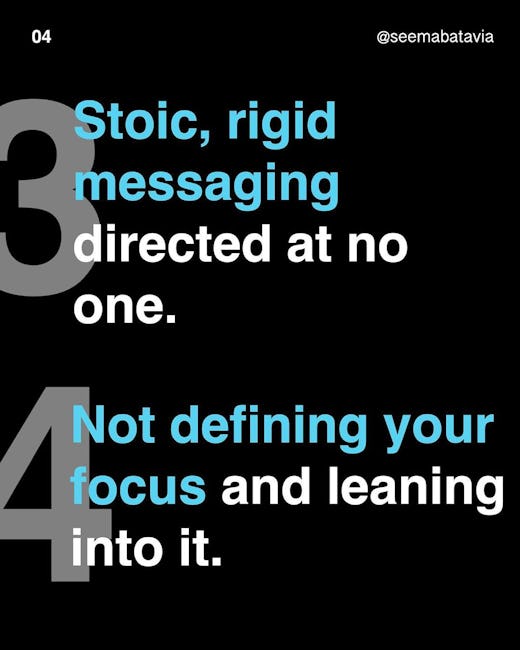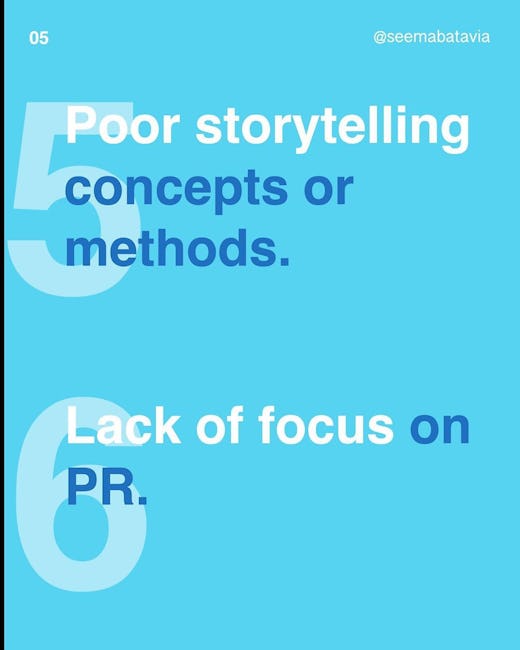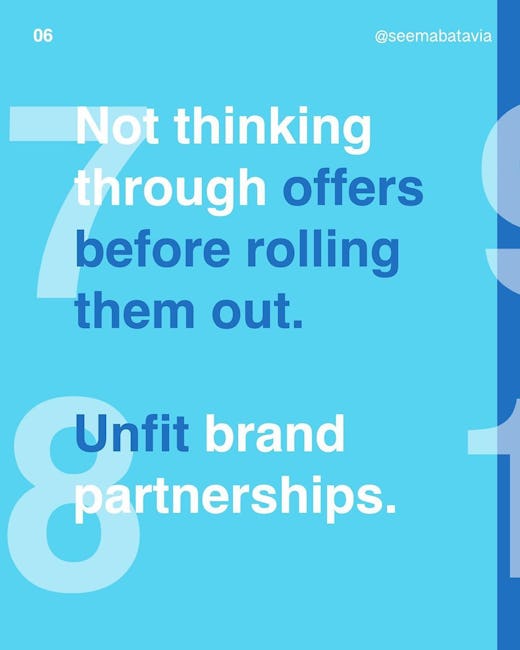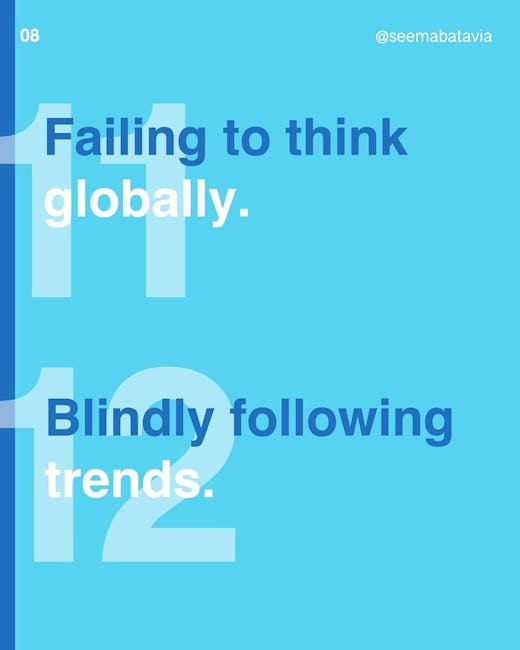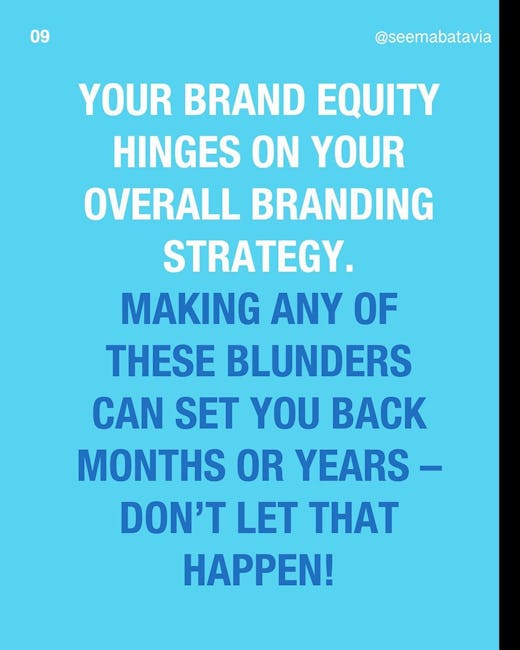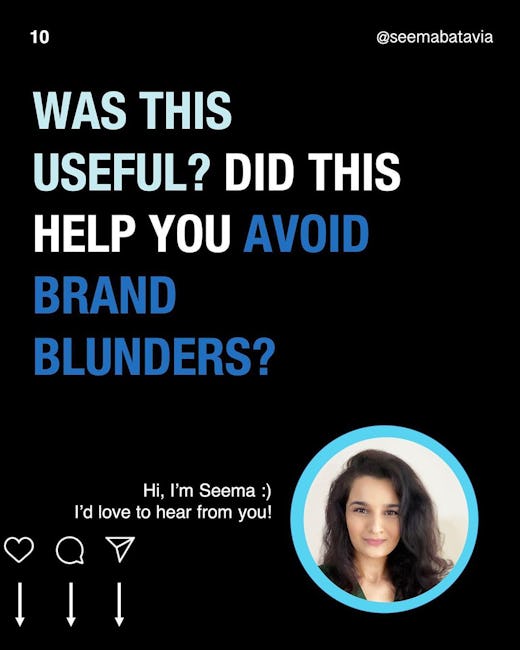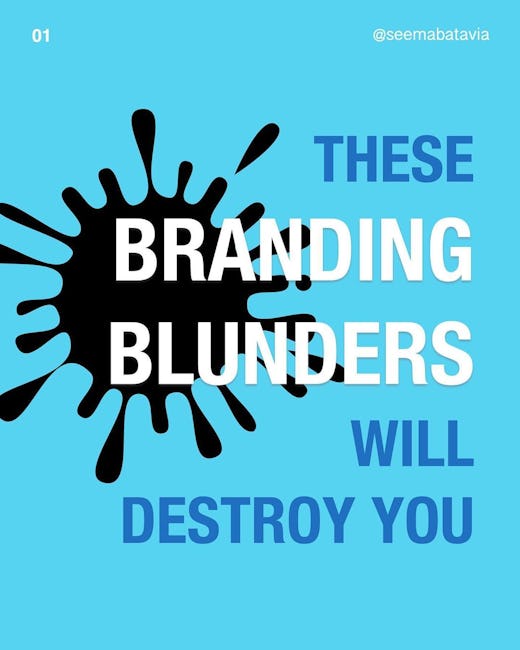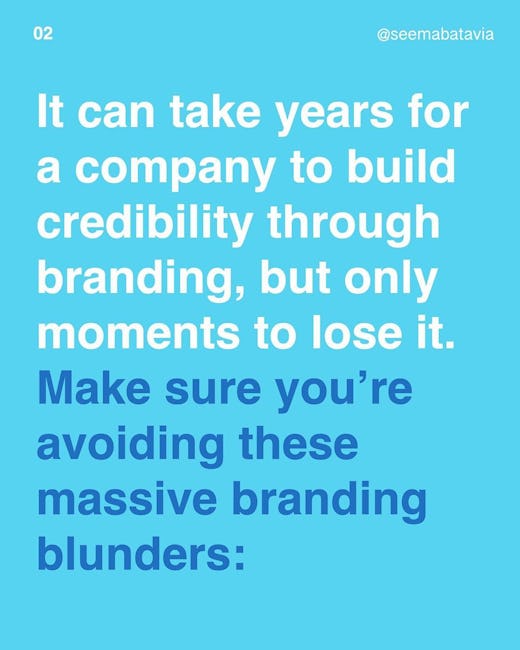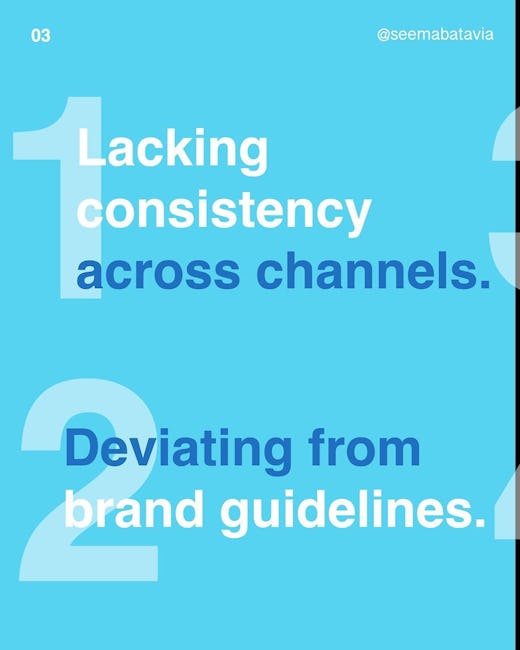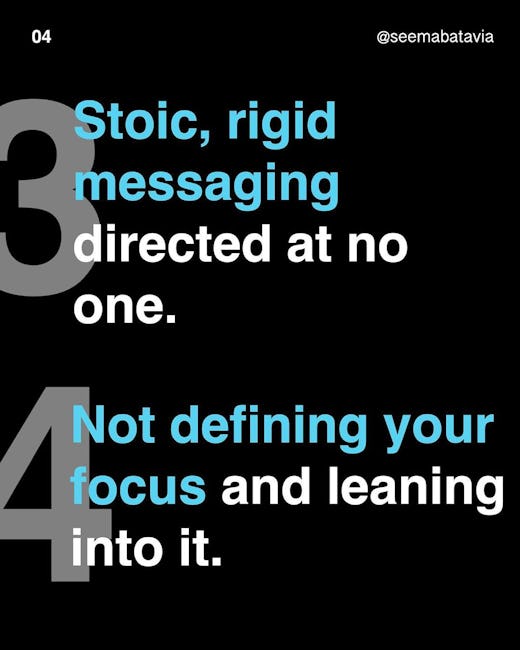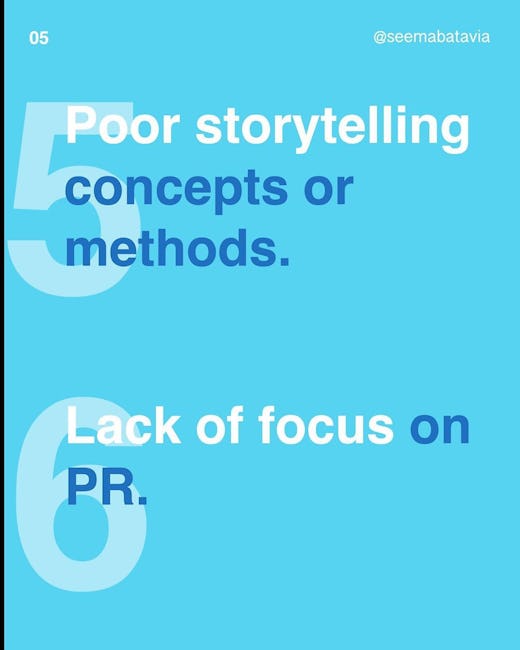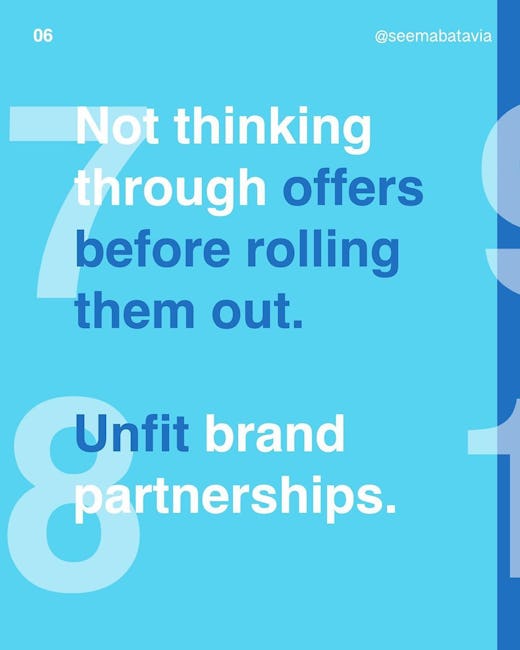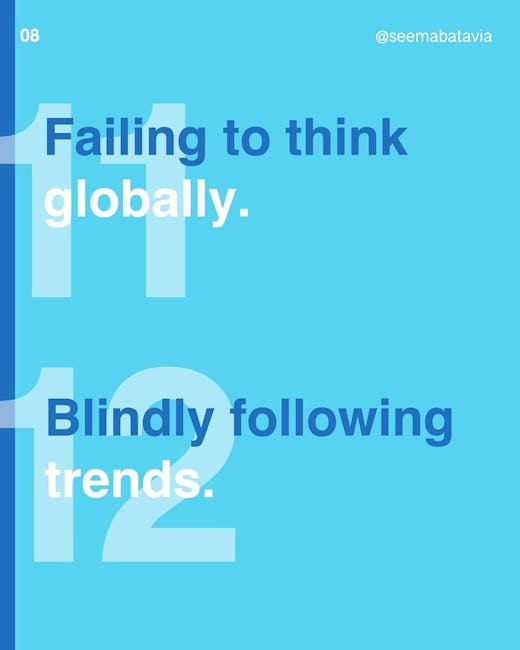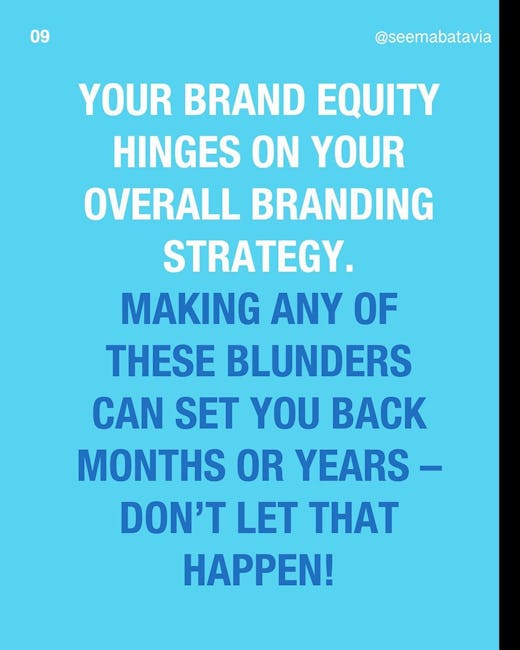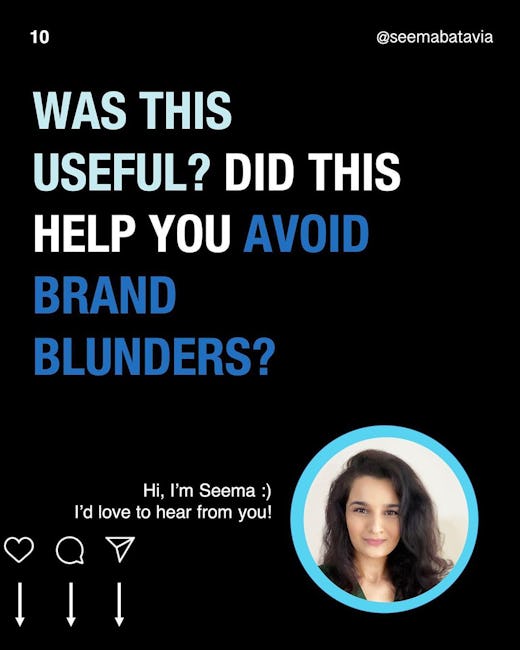 These Branding Blunders Will Destroy You
It can take years for a company to build credibility through branding, but only moments to lose it.
Make sure you're avoiding these massive branding blunders:
Lacking consistency across channels.
Deviating from brand guidelines.
Stoic, rigid messaging directed at no one.
Not defining your focus and leaning into it.
Poor storytelling concepts or methods.
Lack of focus on PR
Not thinking through offers before rolling them out.
Unfit brand partnerships.
A poorly thought- out logo.
Ignoring social media
Failing to think globally.
Blindly following trends
YOUR BRAND EQUITY HINGES ON YOUR OVERALL BRANDING STRATEGY. MAKING ANY OF THESE BLUNDERS CAN SET YOU BACK MONTHS OR YEARS - DON'T LET THAT HAPPEN!
More booklets by Seema Batavia
More Marketing booklets
Your recently viewed booklets
See all booklets