Booklet
These 7 Unsolvable Problems Are Worth $1,000,000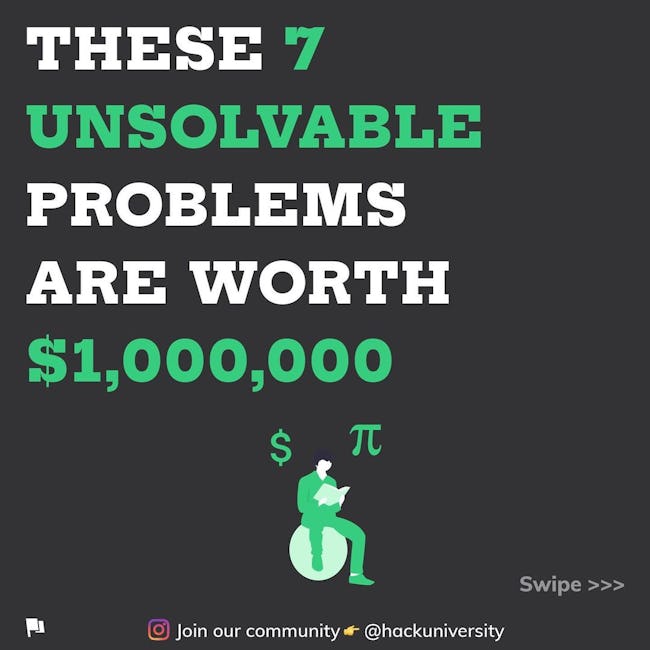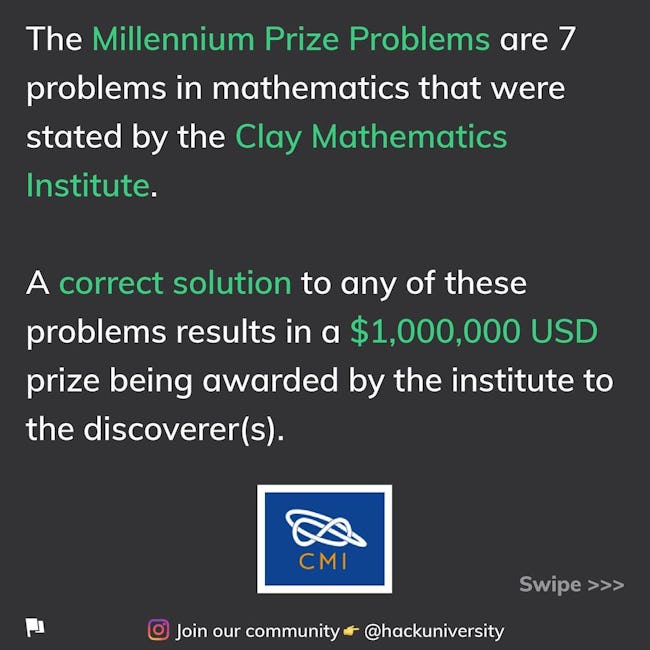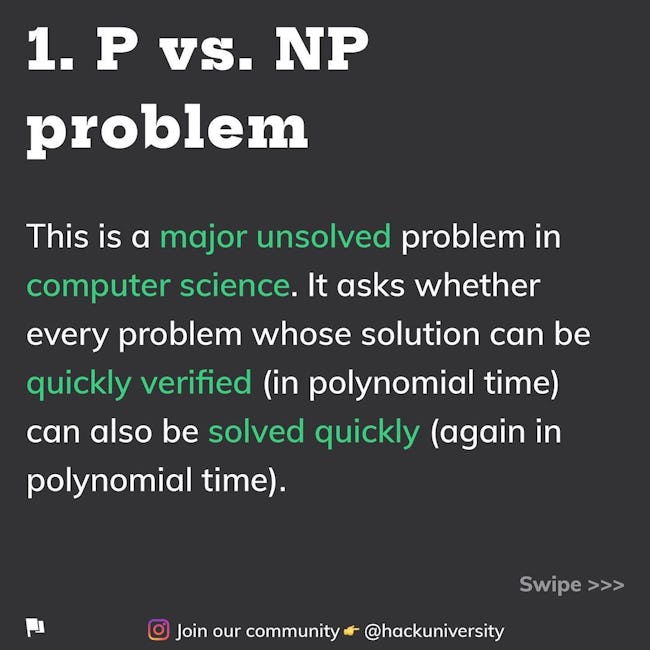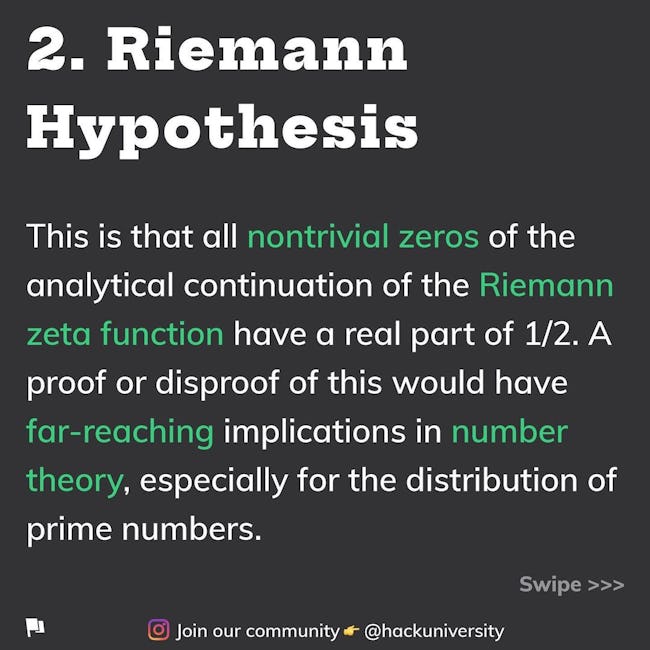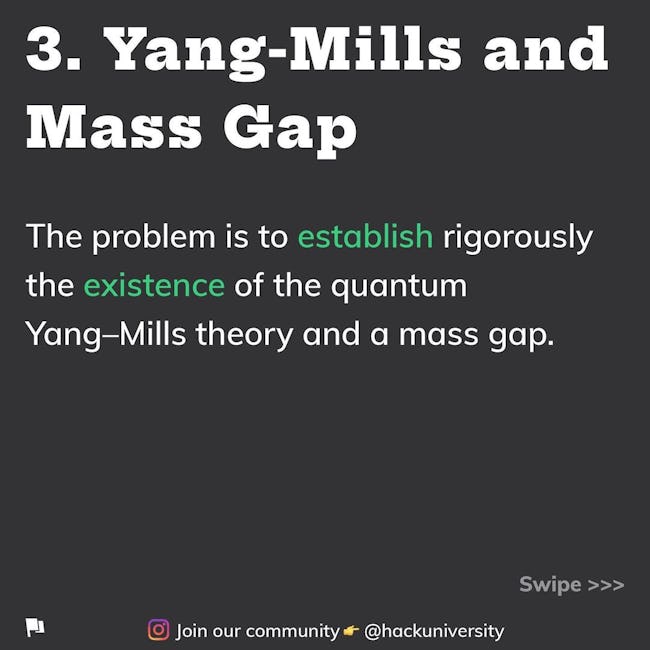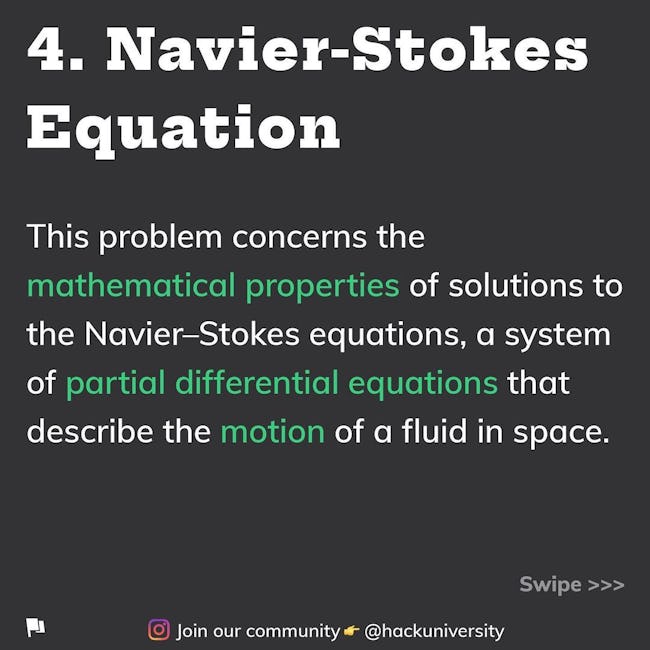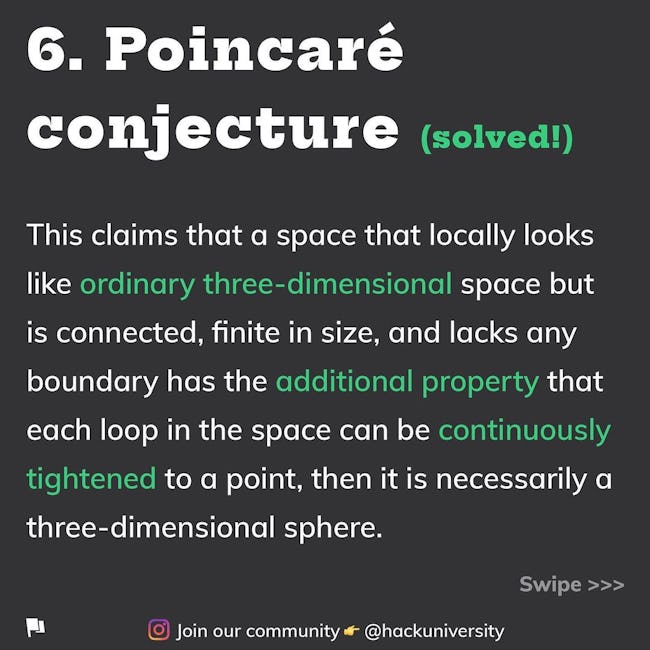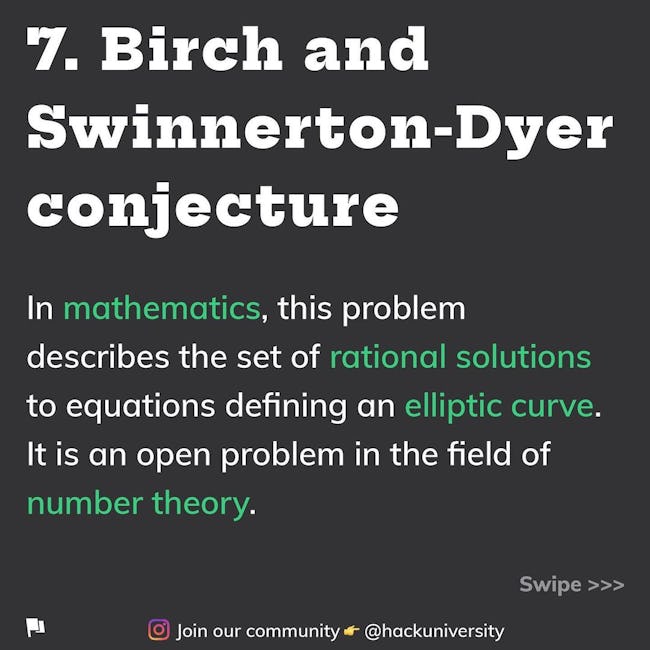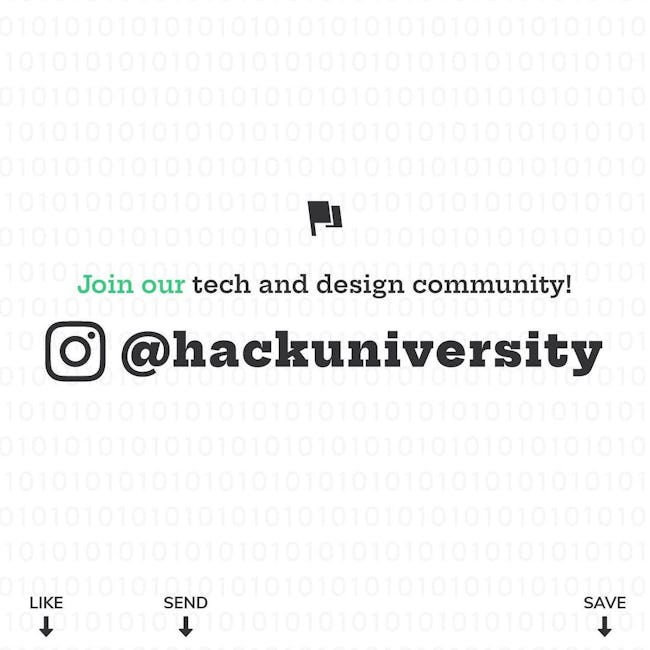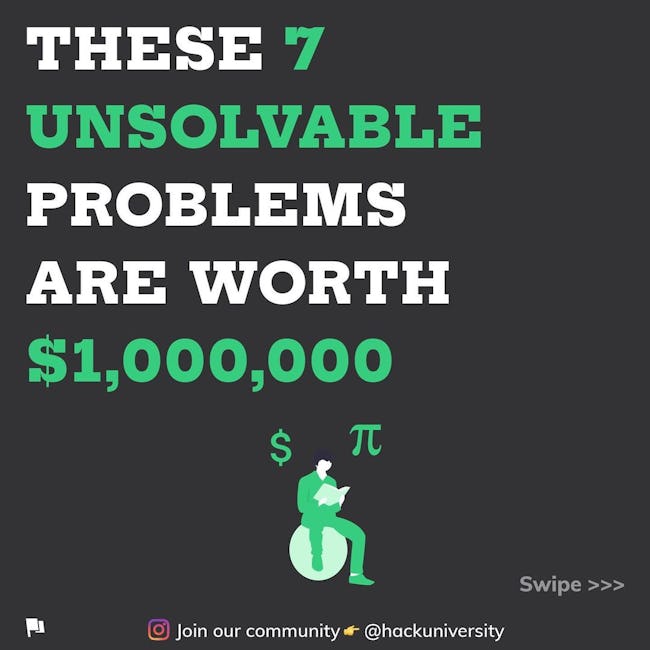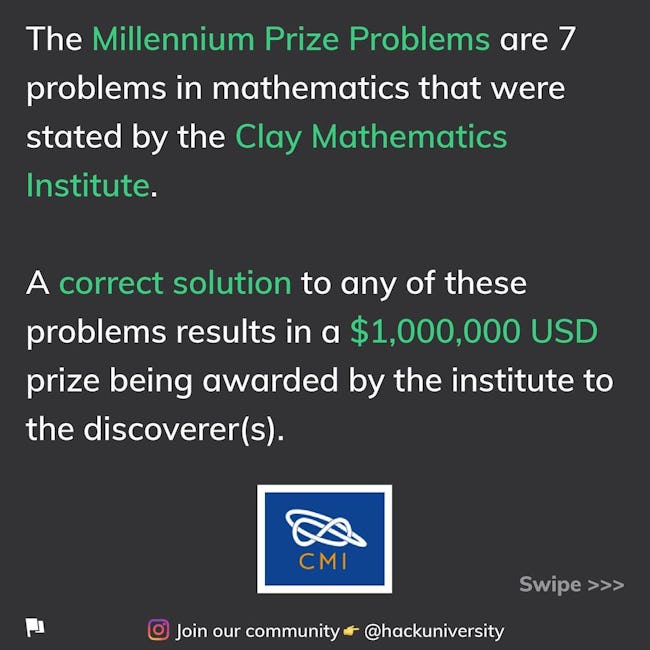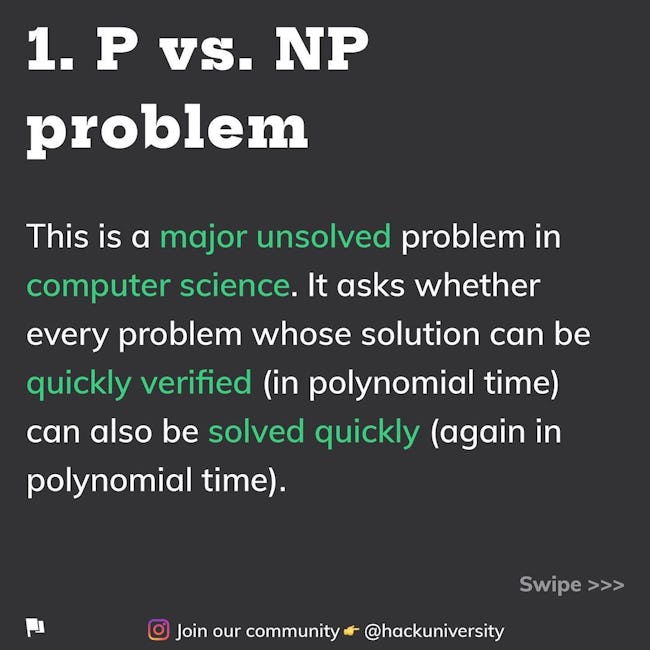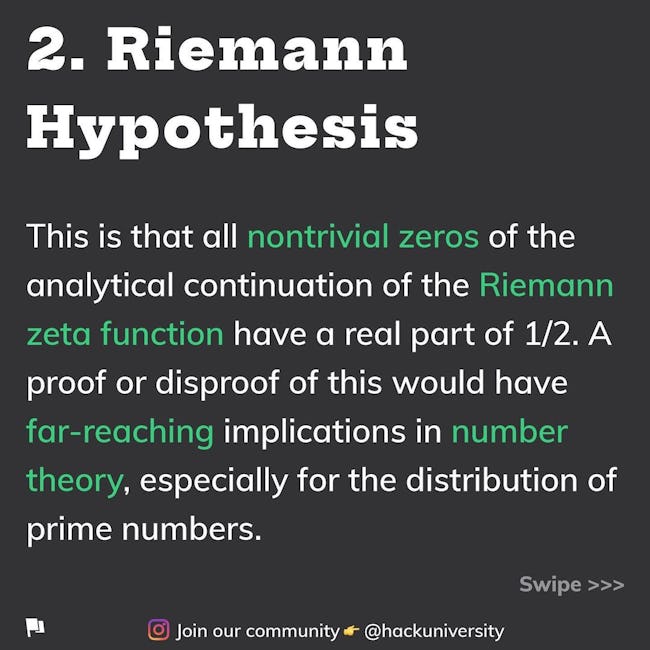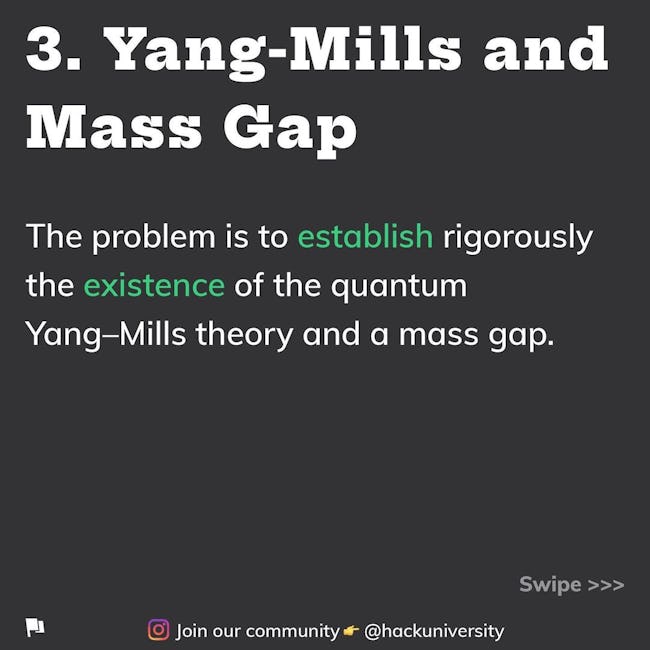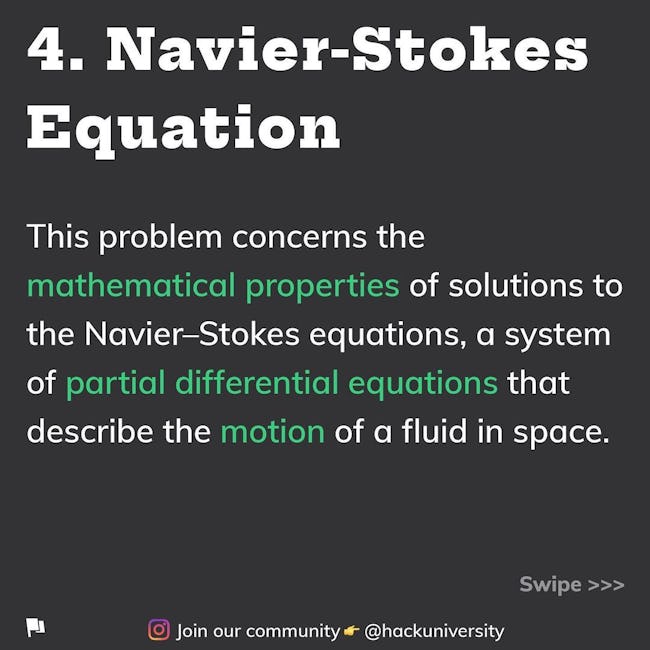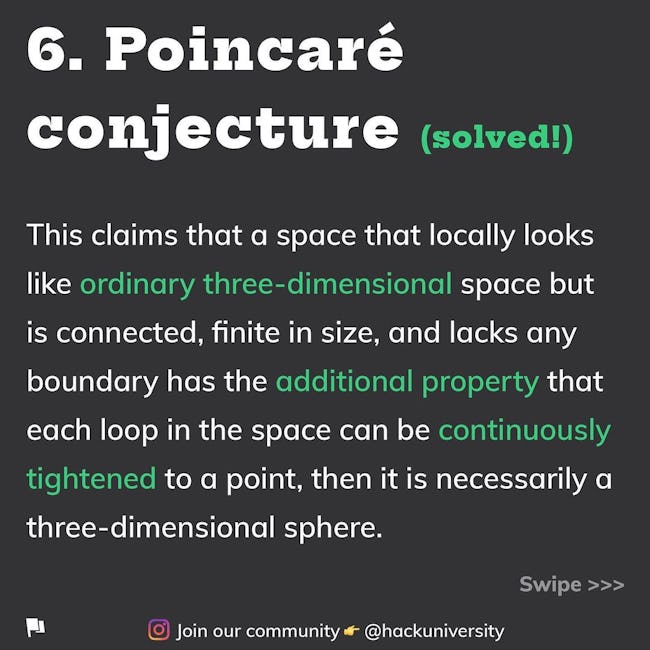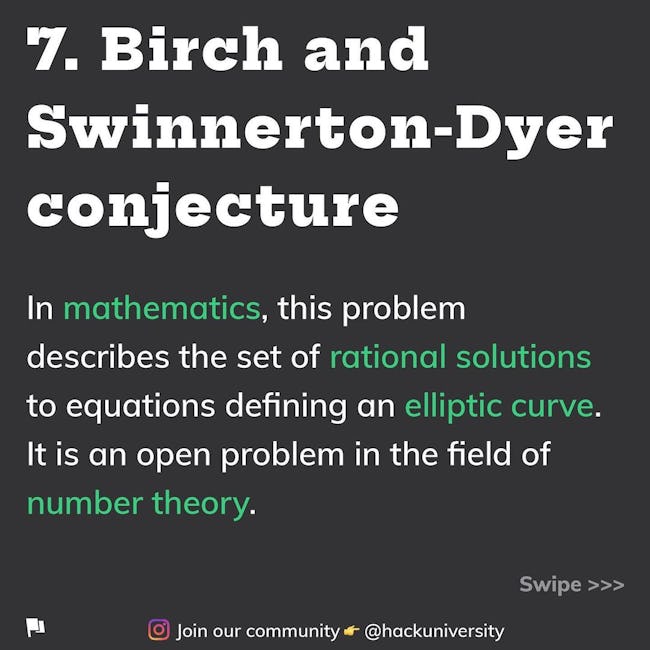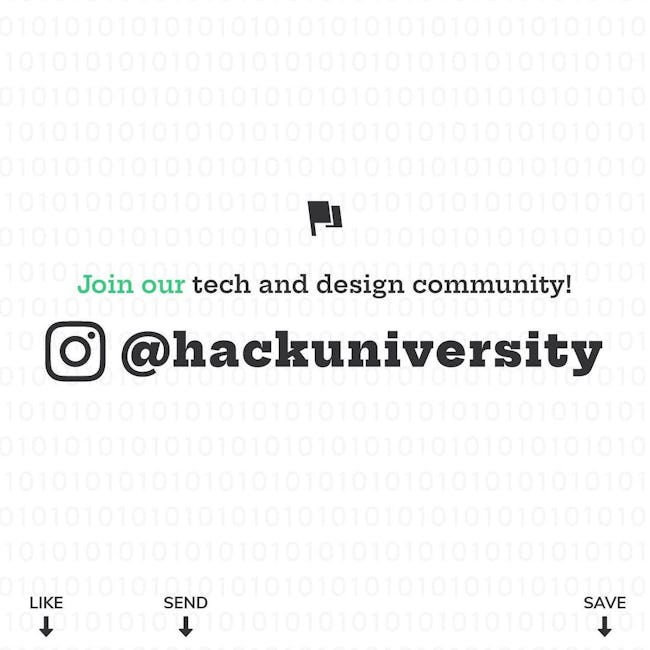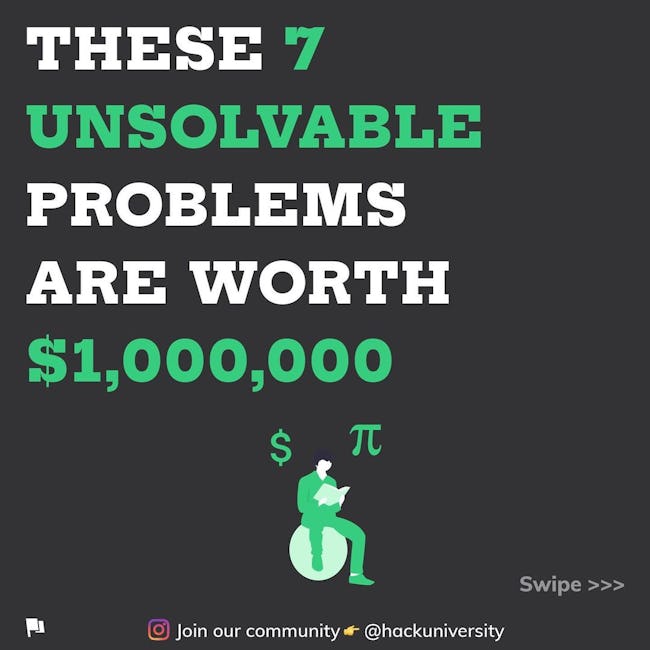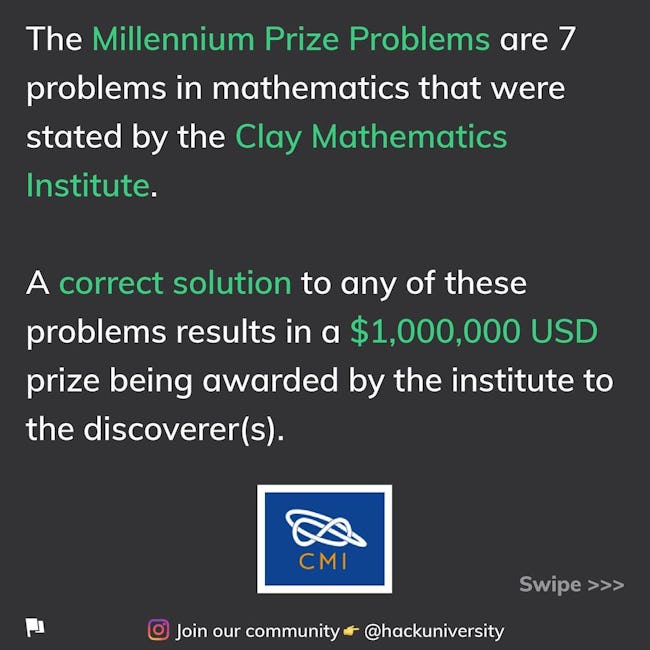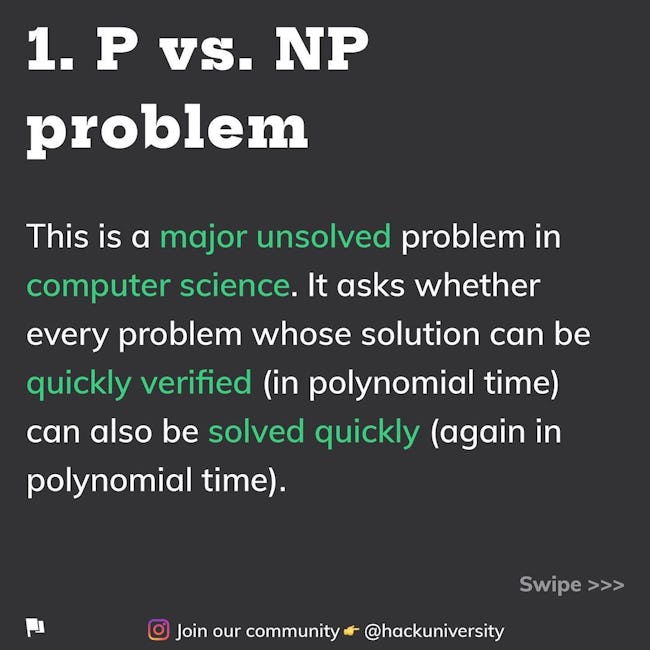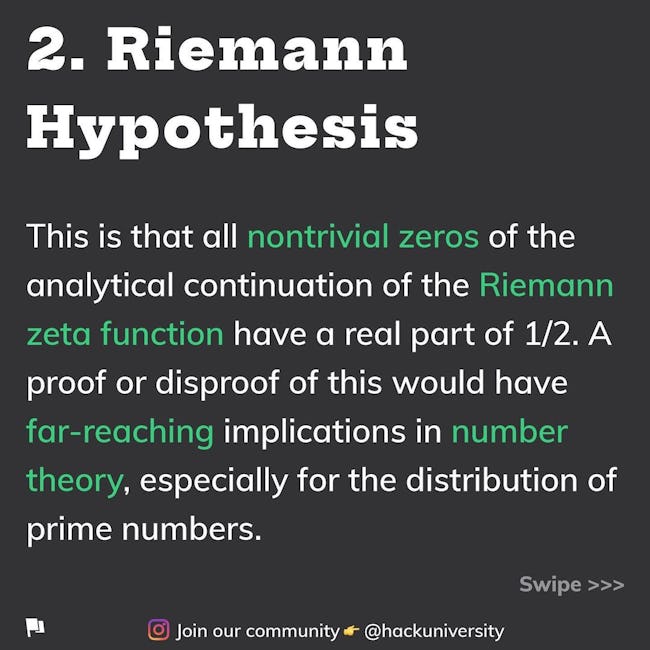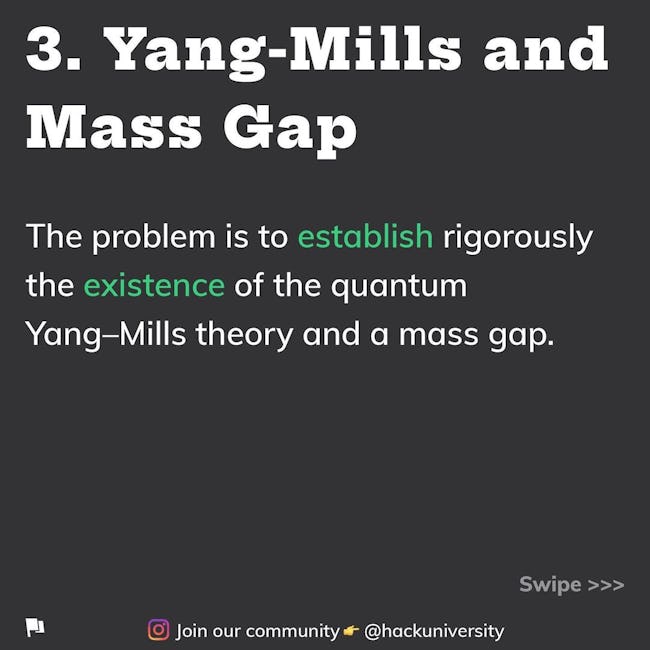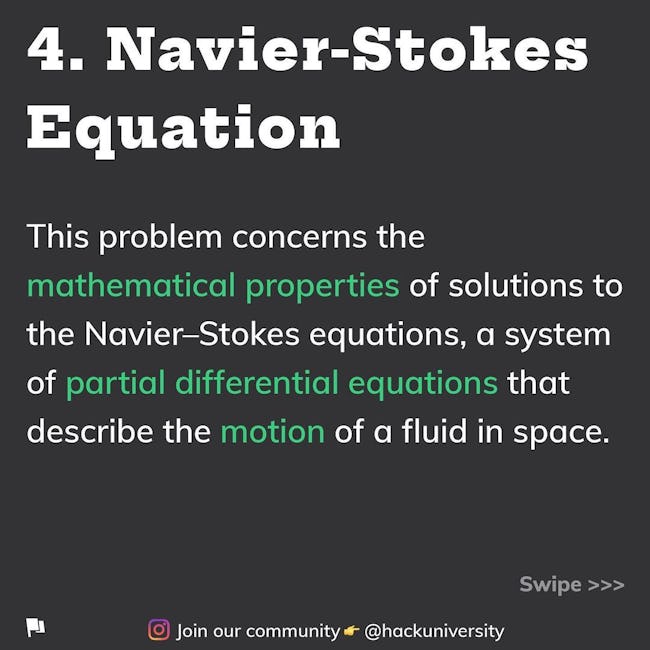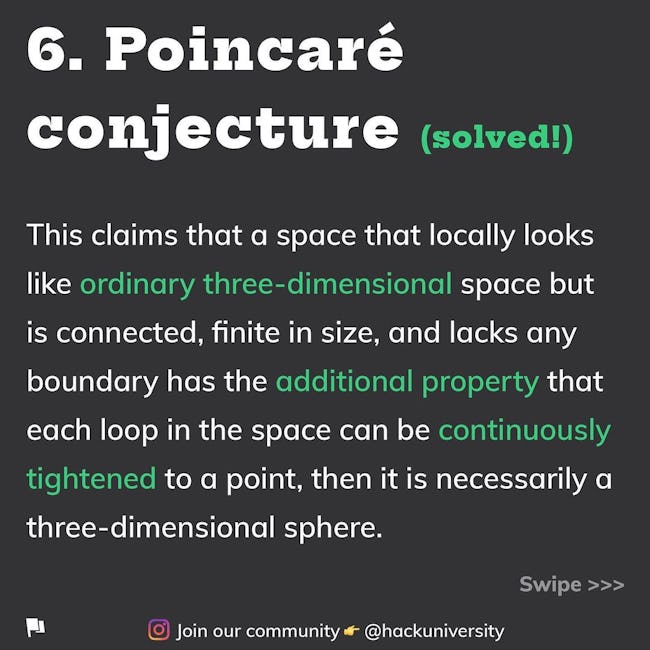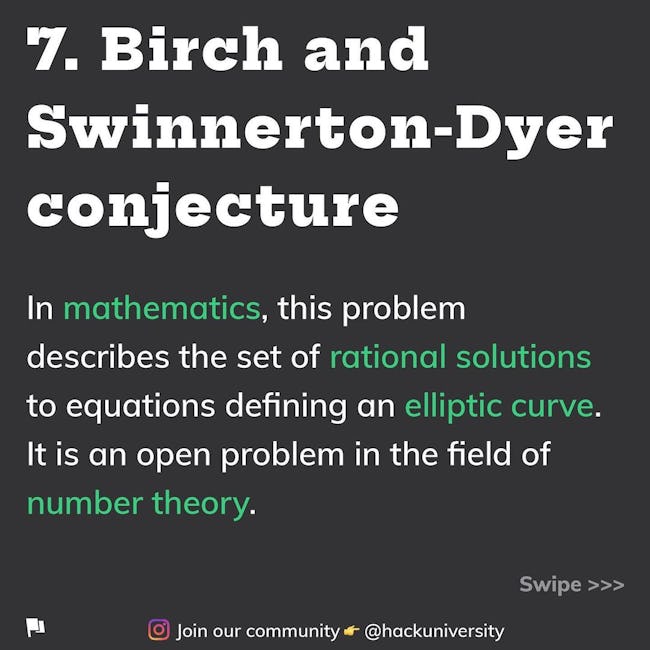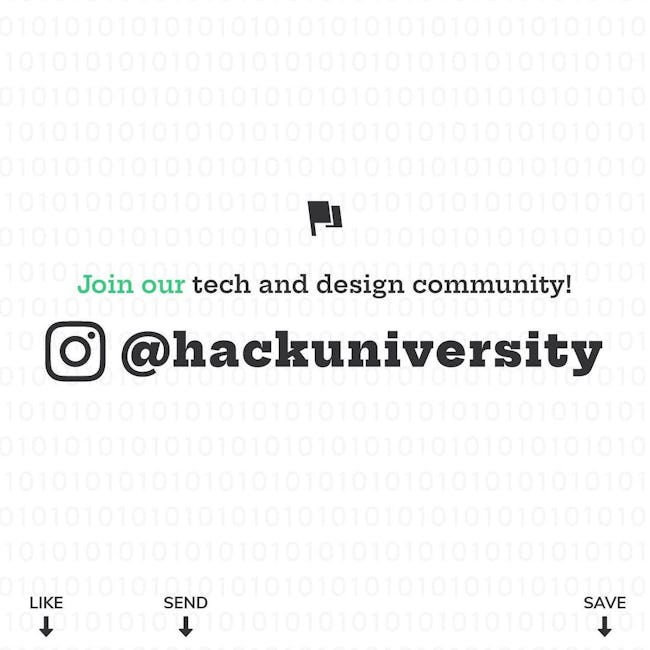 These 7 Unsolvable Problems Are Worth $1,000,000
The Millennium Prize Problems are 7 problems in mathematics that were stated by the Clay Mathematics Institute. A correct solution to any of these problems results in a $1,000,000 USD prize being awarded by the institute to the discoverer(s).
1. P vs. NP problem - This is a major unsolved problem in computer science. It asks whether every problem whose solution can be quickly verifies (in polynomial time) can also be solved quickly (again in polynomial time).
2.Reimann Hypothesis - This is that all nontrivial zeros of the analytical continuation of the Reimann zeta function have a real part of 1/2. A proof or disproof of this would have far-reaching implications in number theory, especially for the distribution of prime numbers.
3. Yang-Mills and Mass Gap - The problem is to establish rigorously the existence of the quantum Yang-Mills theory and a mass gap.
4. Navier-Stokes Equation - This problem concerns the mathematical properties of solutions to the Navier-Stokes equations, a system of partial differential equations that describe the motion of a fluid in space.
5. Hodge Conjecture - This is a major unsolved problem in the field of algebraic geometry that relates of a non-singular complex algebraic variety to its subvarieties.
6. Poincaré Conjecture (solved!) - This claims that a space that locally looks like an ordinary three-dimensional space but is connected, finite in size, and lack any boundary has the additional property that each loop in the space can be continuously tightened to a point, then it is necessarily a three-dimensional sphere.
7. Borch and Swinnerton-Dyer conjecture - In mathematics, this problem describes the set of rational solutions to equations defining a elliptic curve. It is an open problem in the field of number theory.
Join our tech and design community! @hackuniversity
More booklets by Hack University
More IT & Software booklets
Your recently viewed booklets
See all booklets