Booklet
The UX Products Iceberg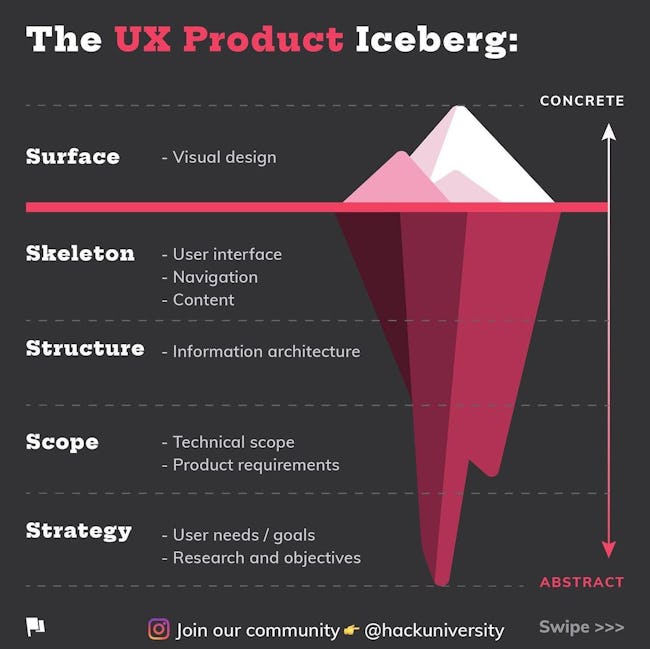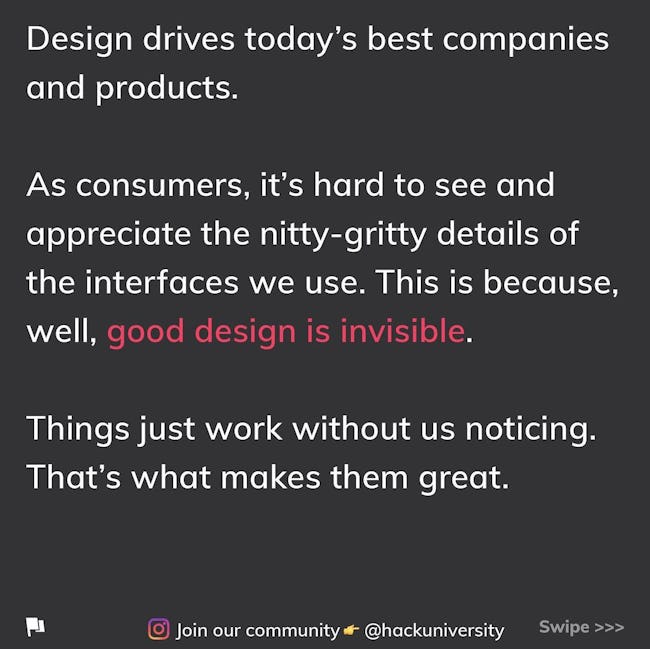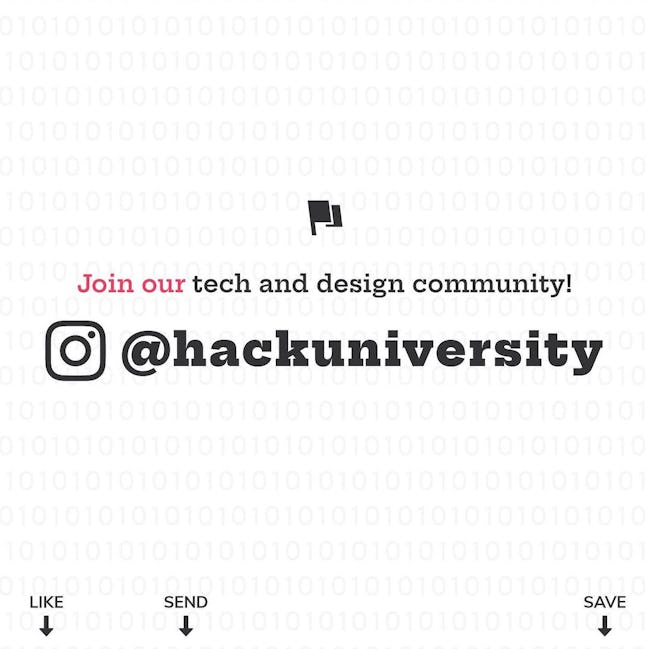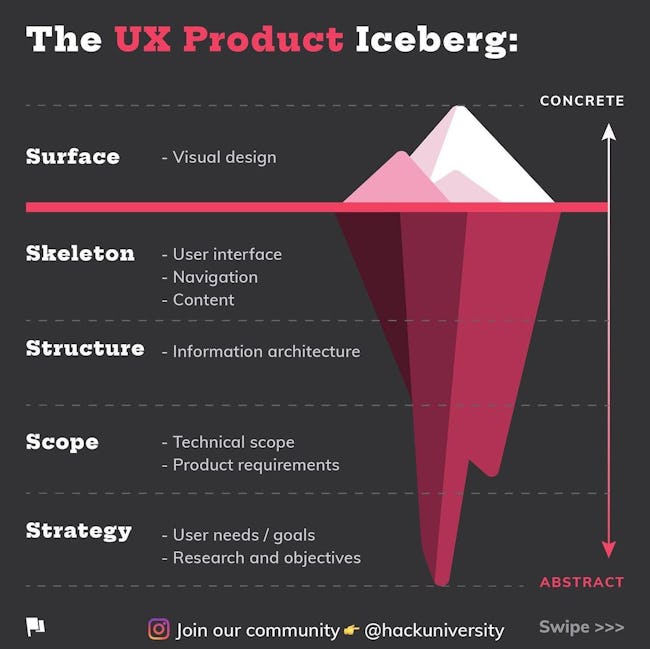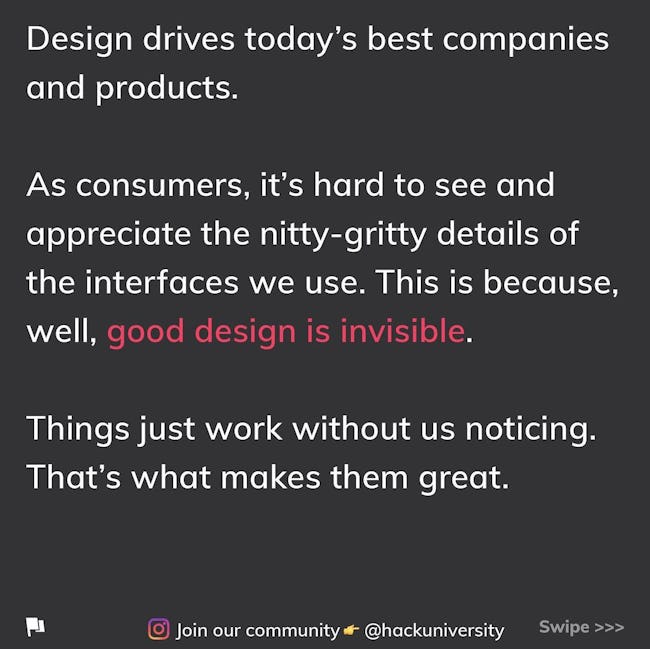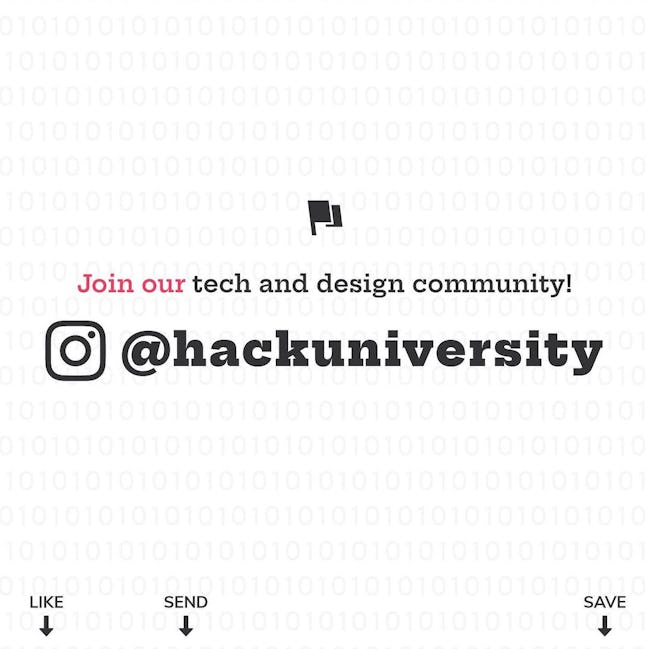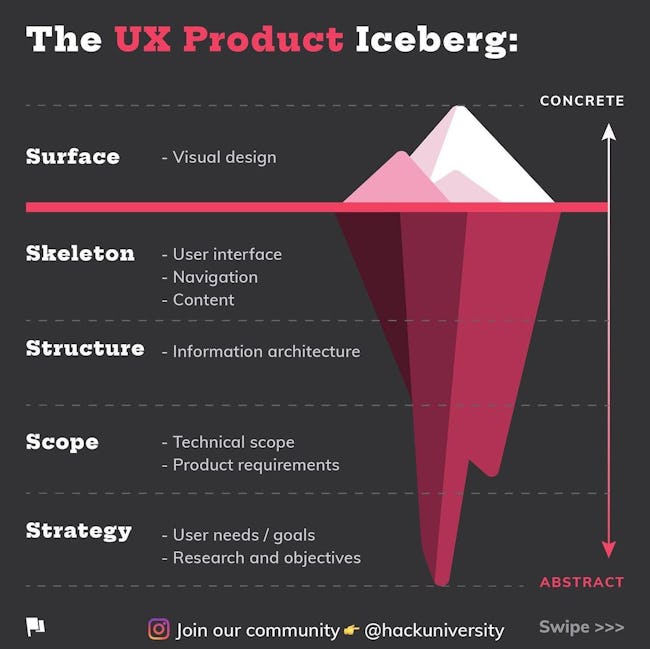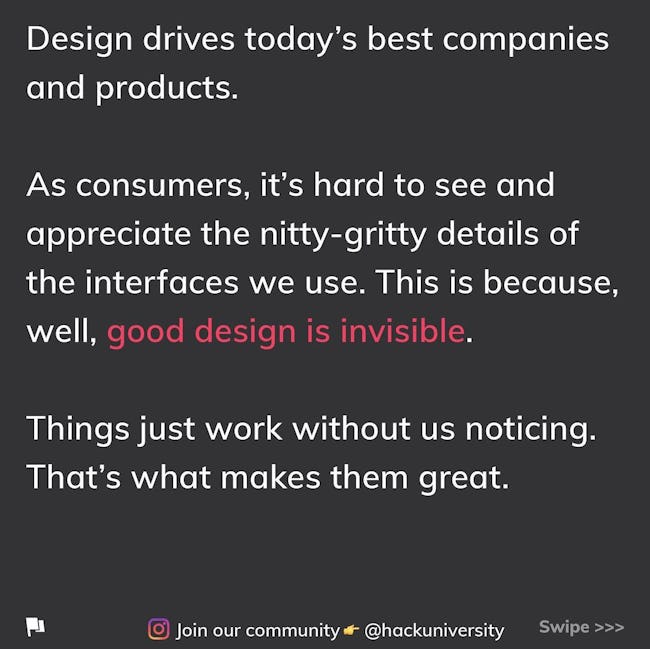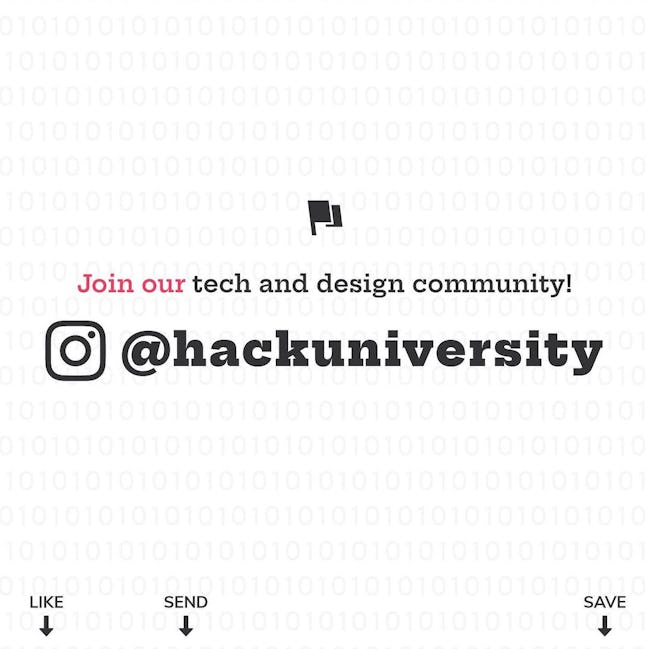 The UX Product Iceberg:
CONCRETE
Surface
- Visual design
Skeleton
- User interface
- Navigation
- Content
Structure
- Information architecture
Scope
- Technical scope
- Product requirements
Strategy
- User needs / goals
- Research and objectives
ABSTRACT
Design drives today's best companies and products.
As consumers, it's hard to see and appreciate the nitty-gritty details of the interfaces we use. This is because, well, good design is invisible.
Things just work without us noticing.
That's what makes them great.
Join our tech and design community! @hackuniversity
More booklets by Hack University
More Development booklets
Your recently viewed booklets
See all booklets