Booklet
The UX of a Banana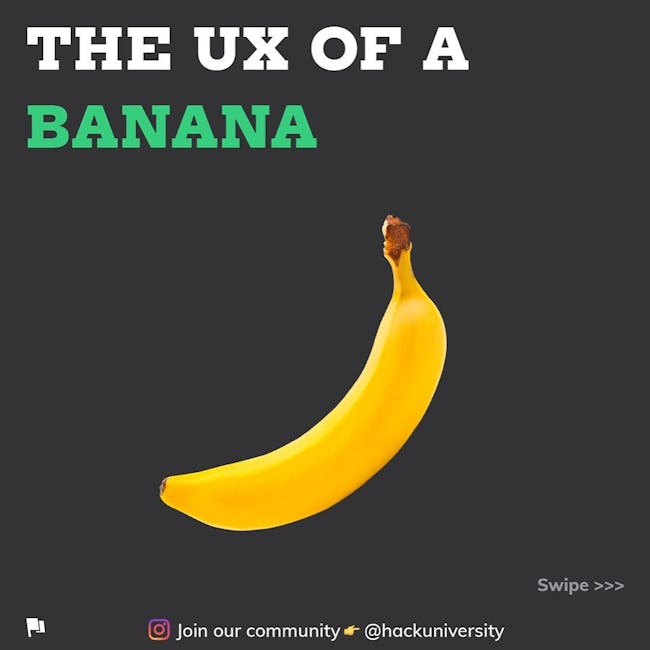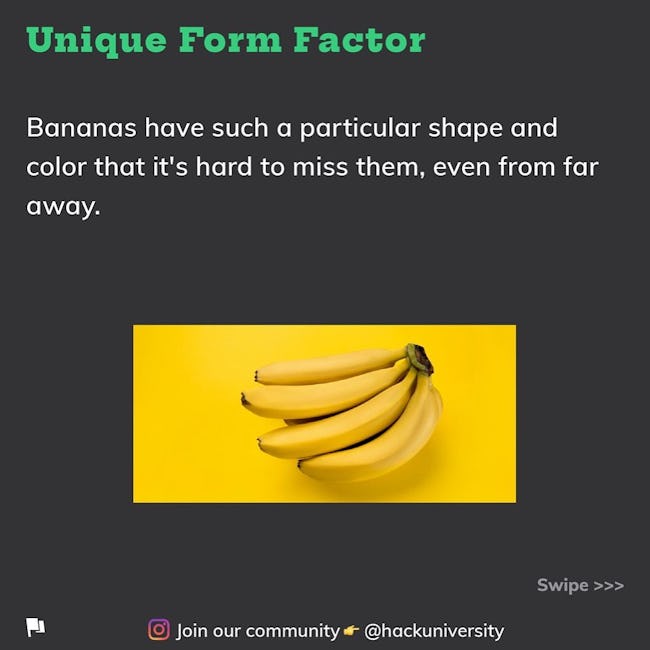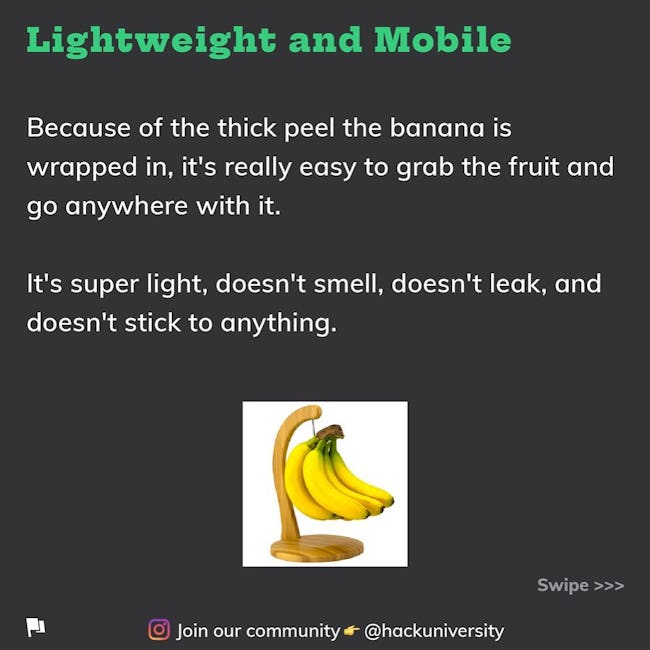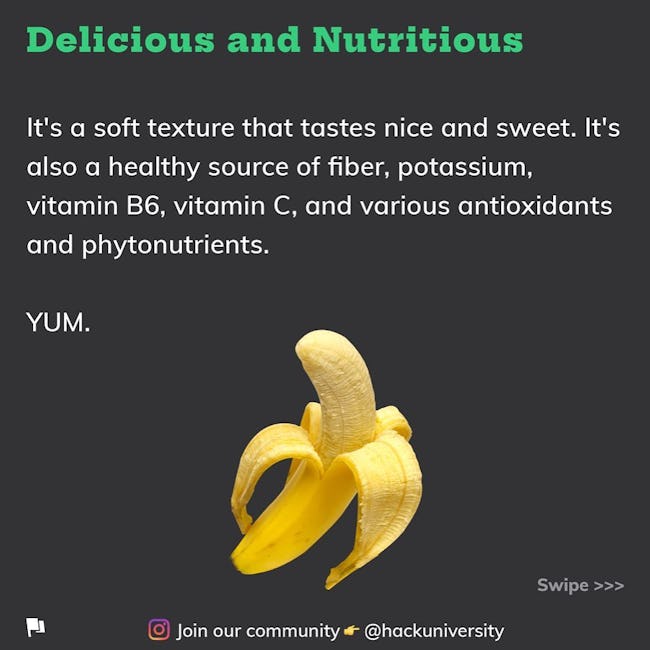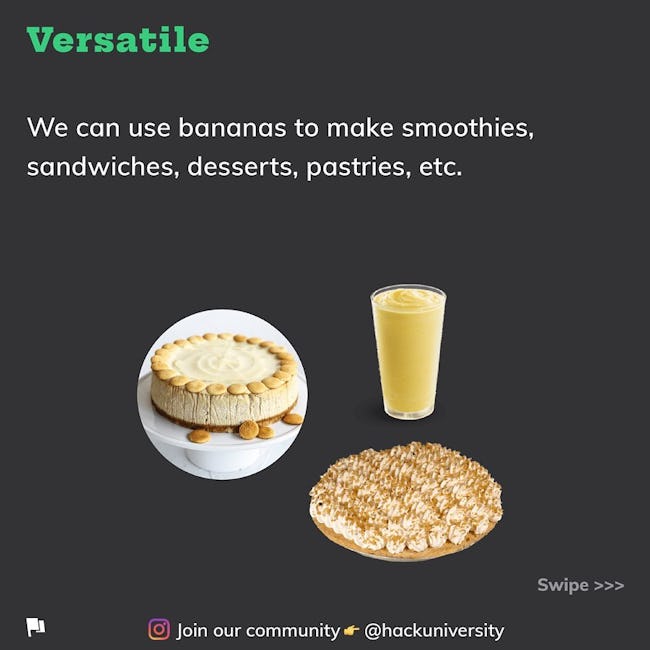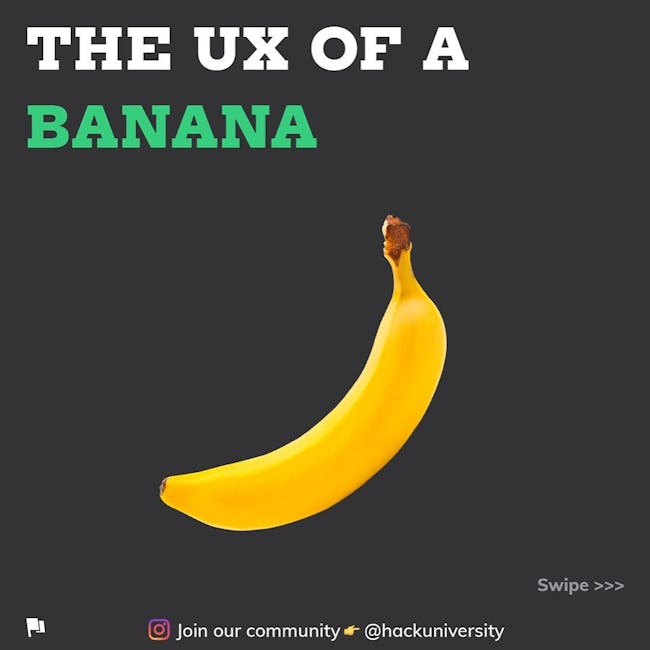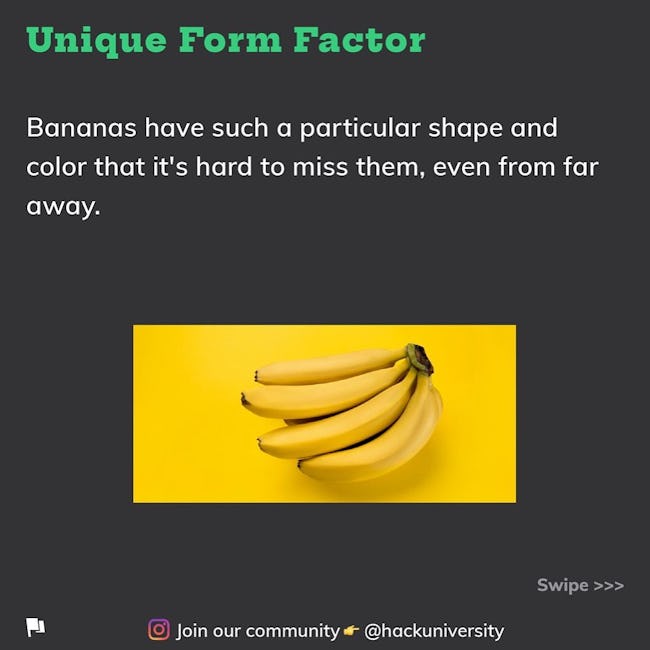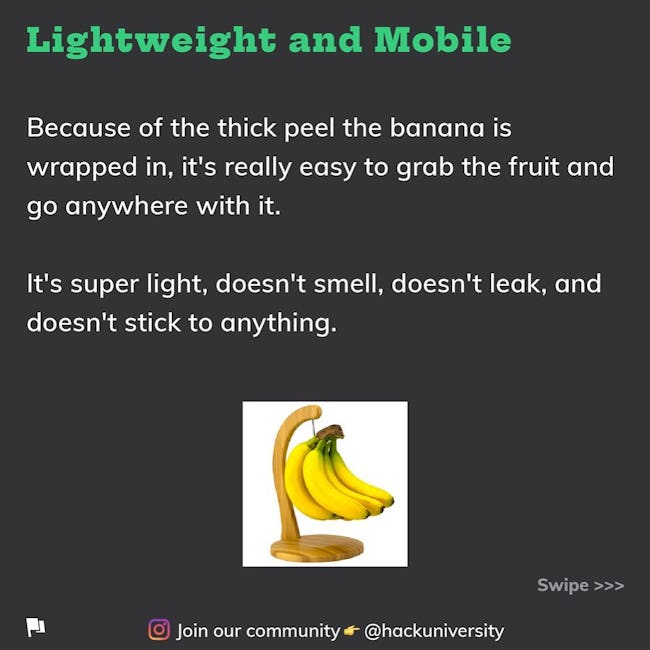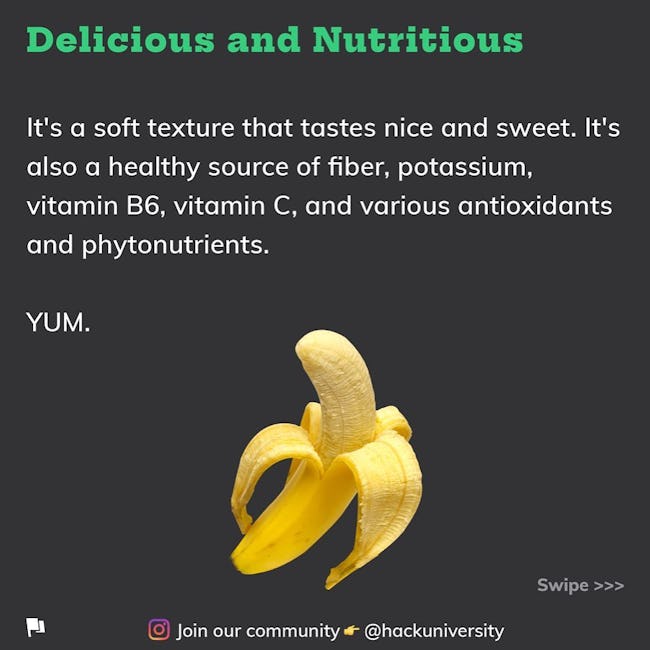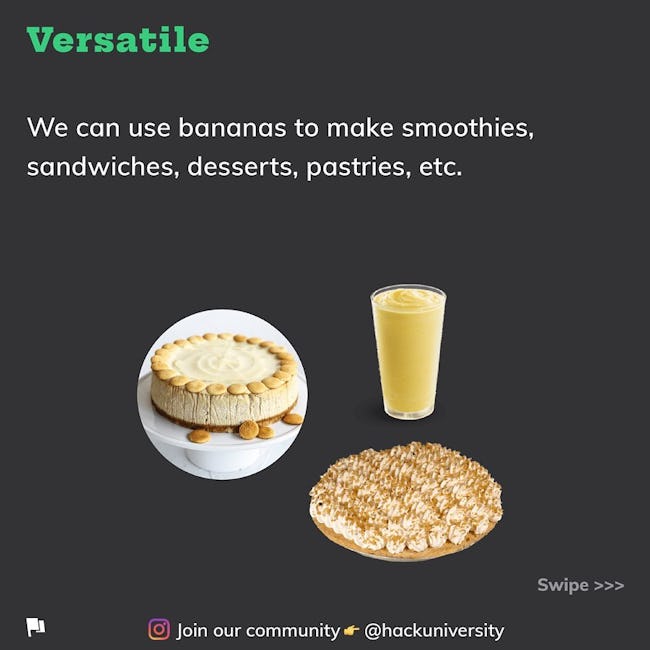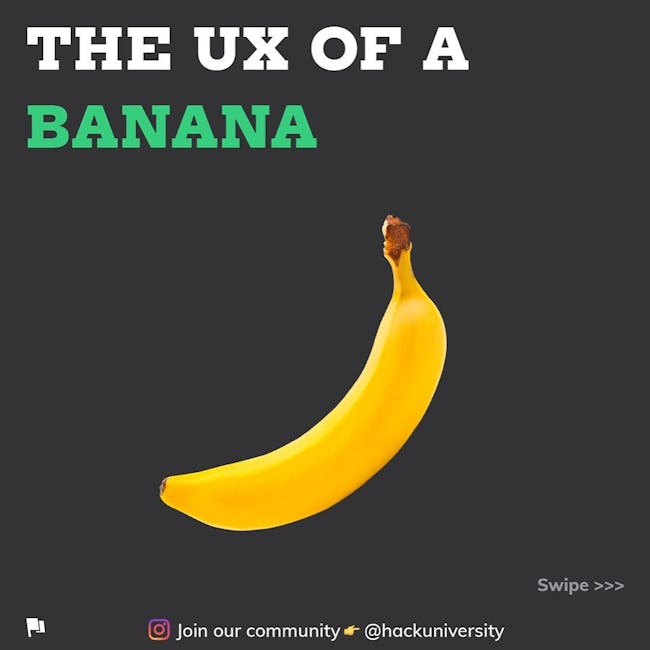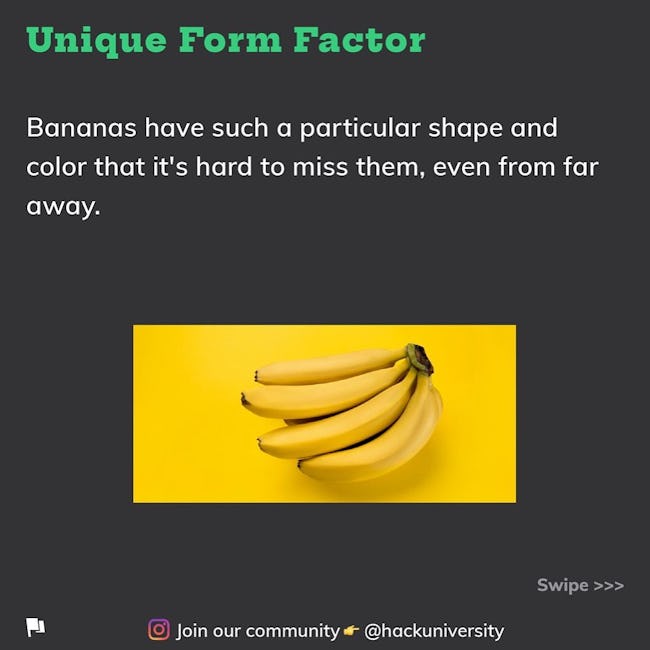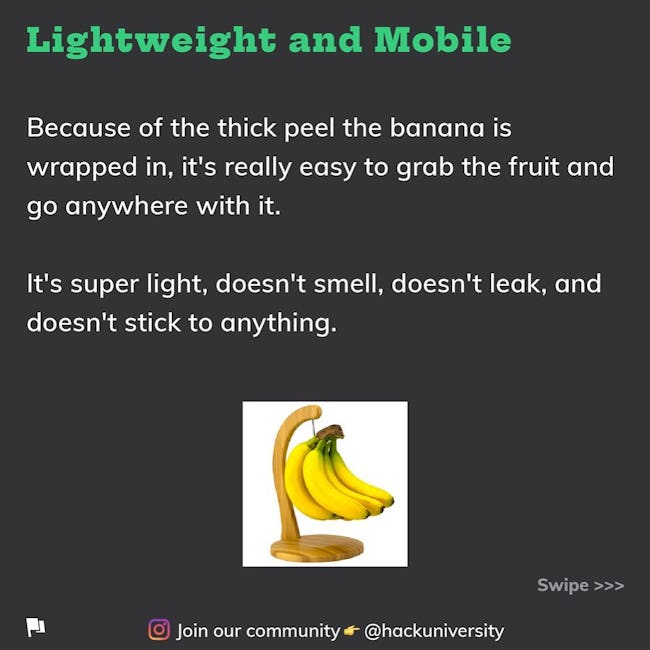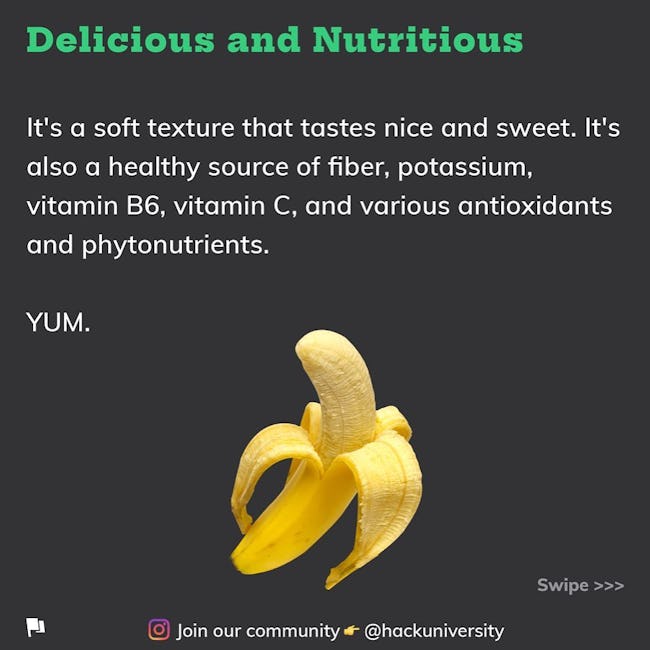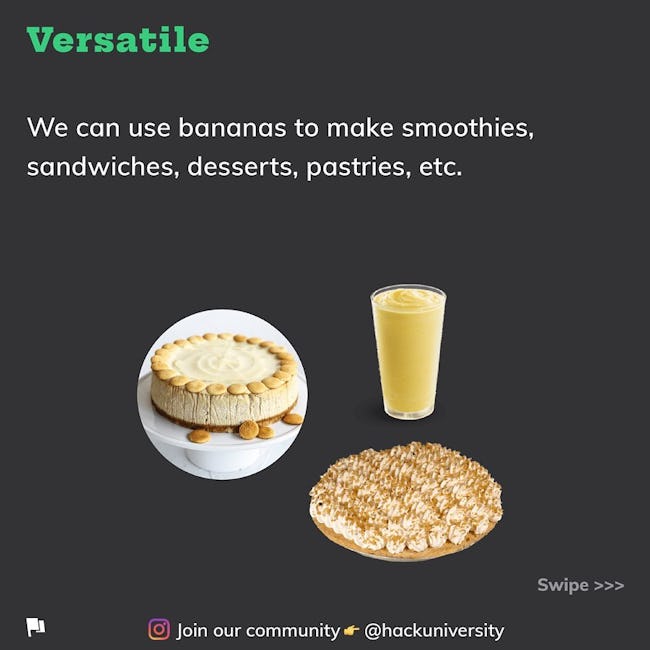 THE UX OF A BANANA
1. UNIQUE FORM FACTOR
- Banana have such a particular shape and color that it's hard to miss them, even from for far away.
2. LIGHTWEIGHT AND MOBILE
- Because of the thick peel the banana is wrapped in, it's really easy to grab the fruit and go anywhere with it. It's super light, doesn't smell, doesn't leak, and doesn't stick to anything.
3. EASY TO PEEL AND EAT
- There are invisible vertical lines that signify how to peel the fruit. We don't need to wash it or even need a knife. We don't need to worry about getting our hands dirty.
4. DELICIOUS AND NUTRITIOUS
- It's a soft texture that tastes nice and sweet. It's also a healthy source of fiber, potassium, vitamin B6, vitamin C, and various antioxidants and phytonutrients.
5. VERSATILE
- We cam use bananas to make smoothies, sandwiches, desserts, pastries, etc.
More booklets by Hack University
More IT & Software booklets
Your recently viewed booklets
See all booklets