Booklet
The UX Design Process in 6 Steps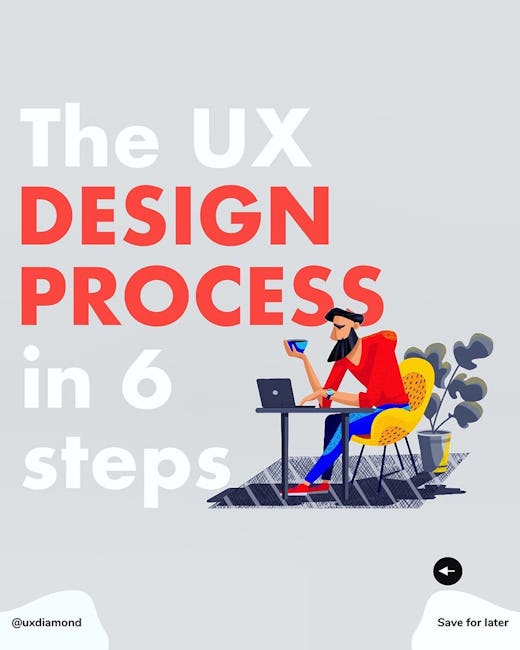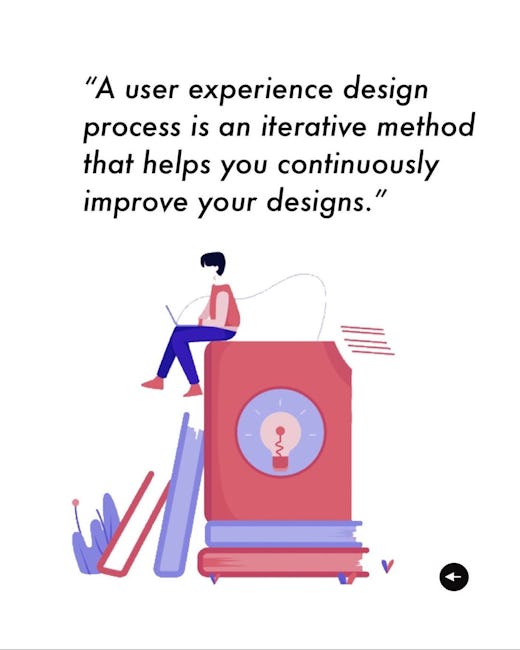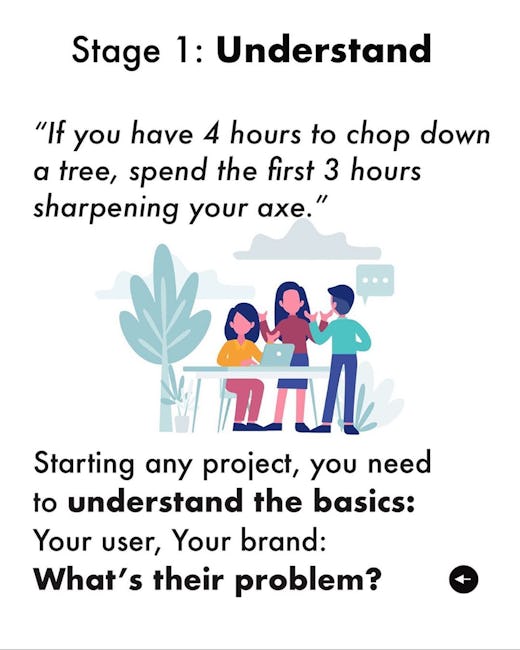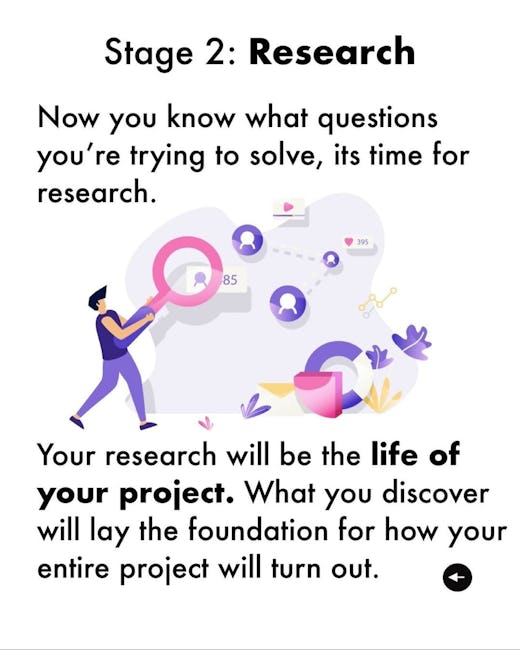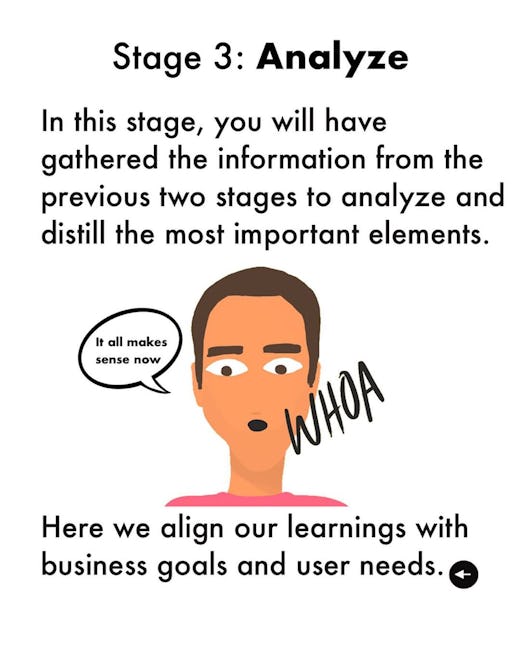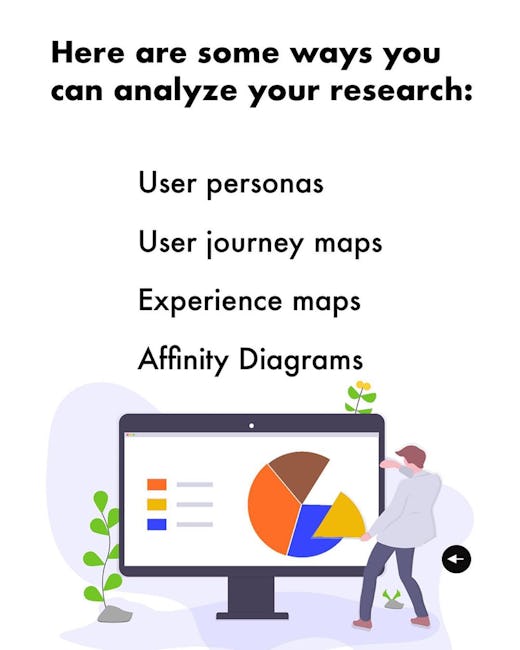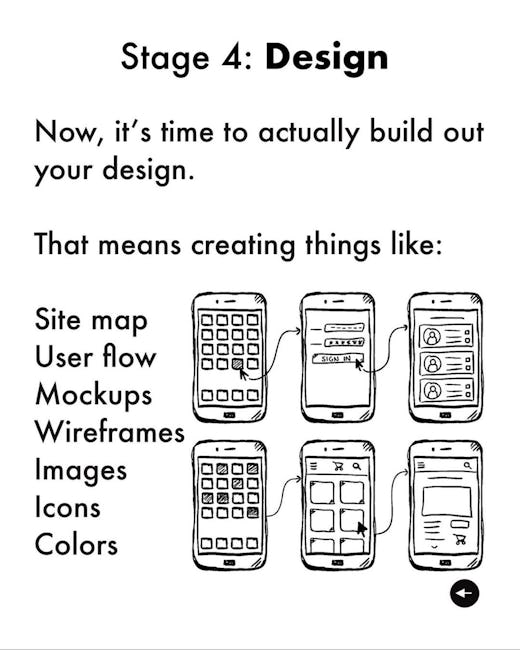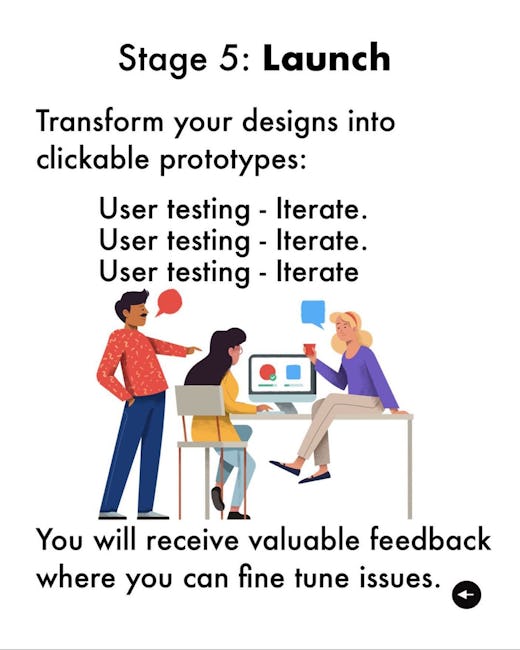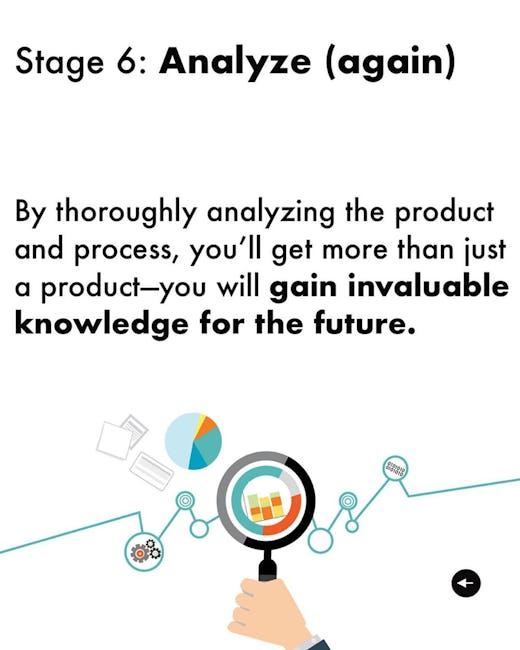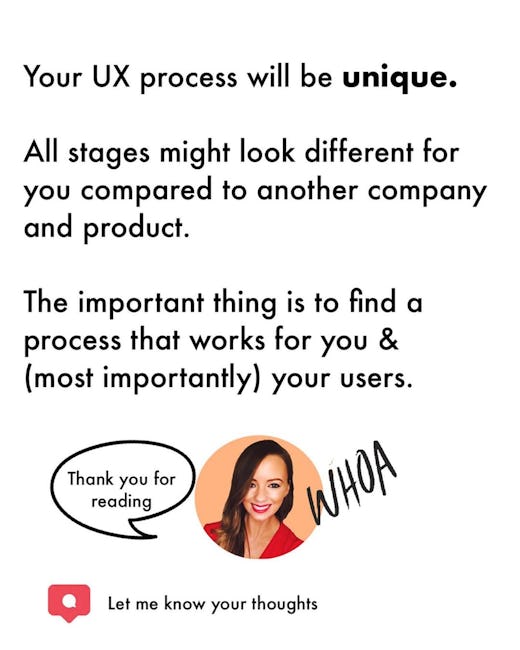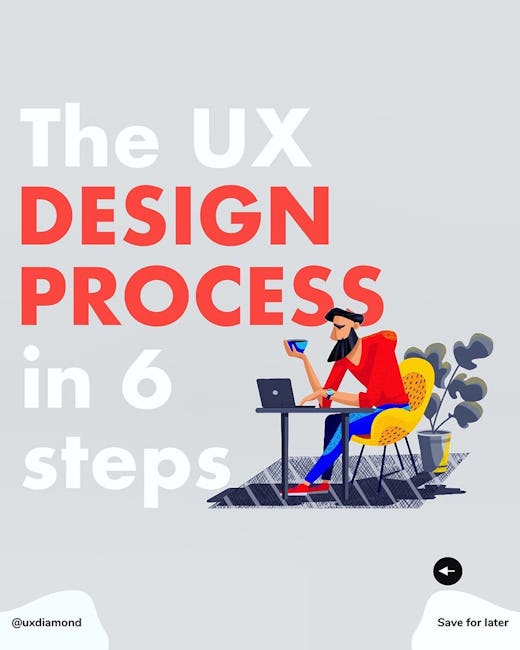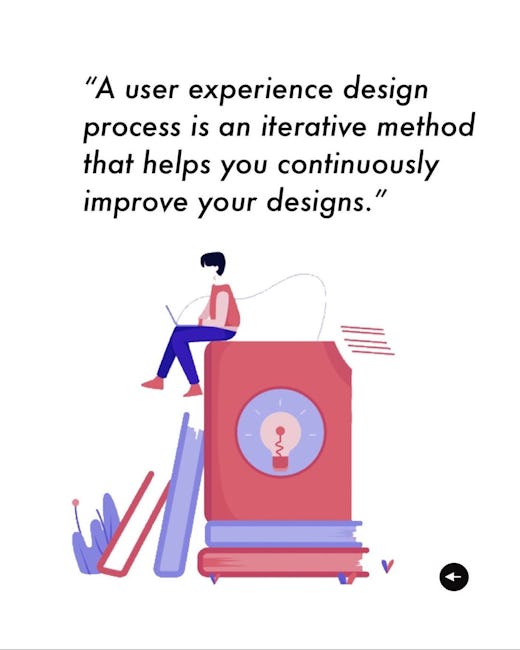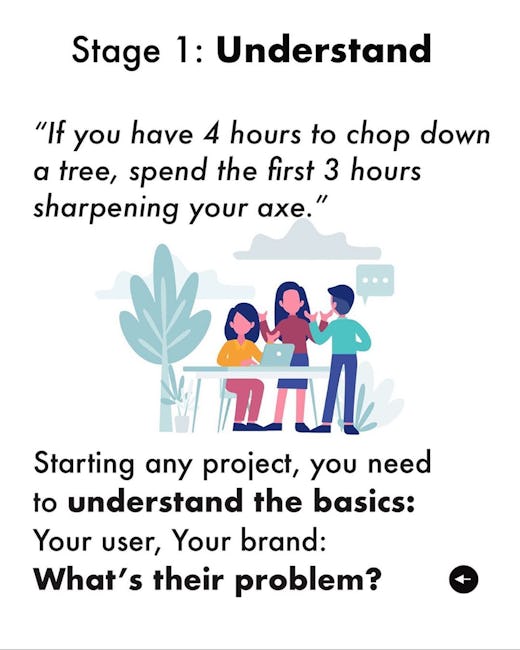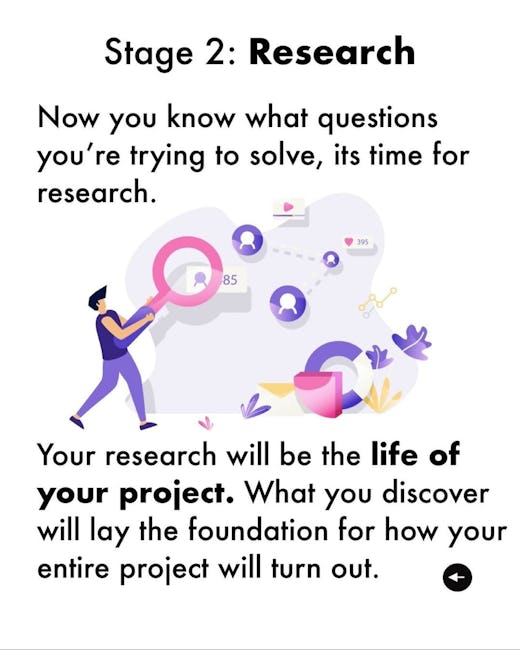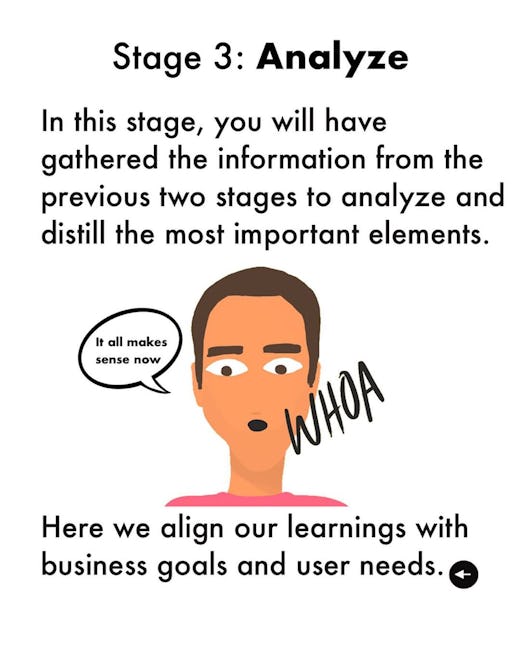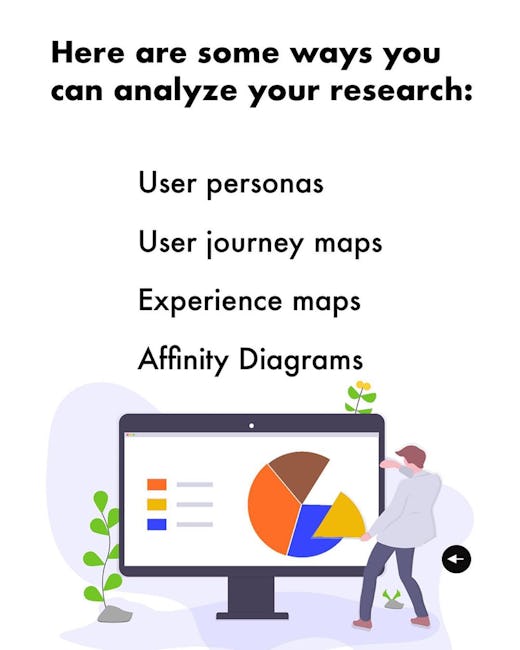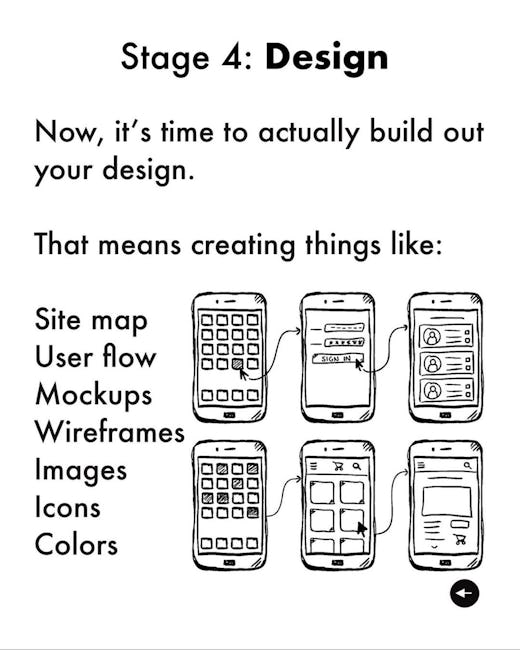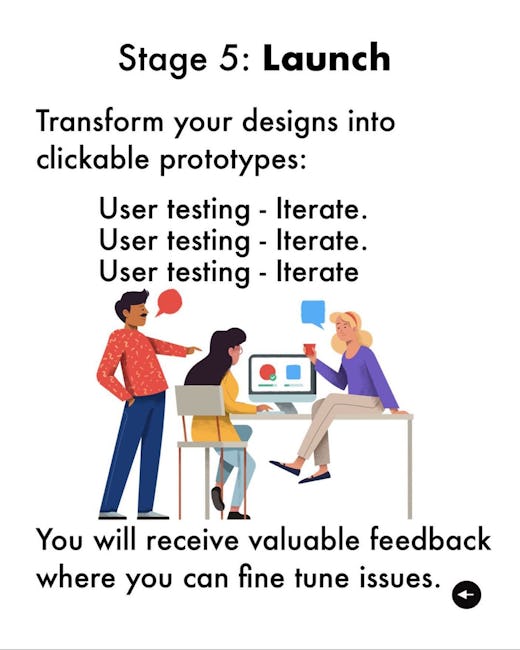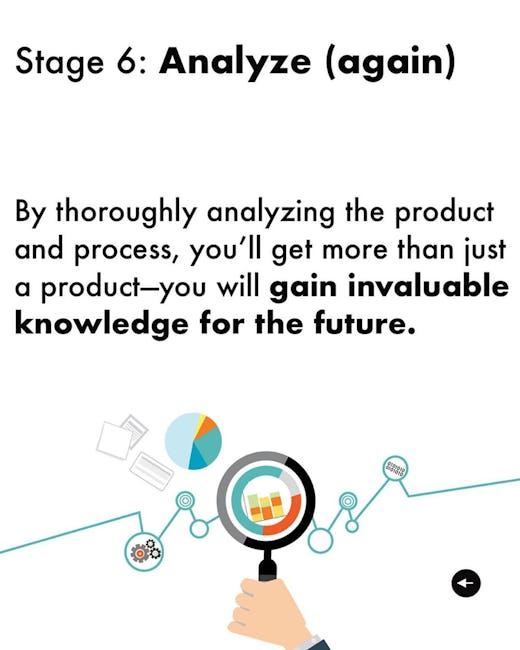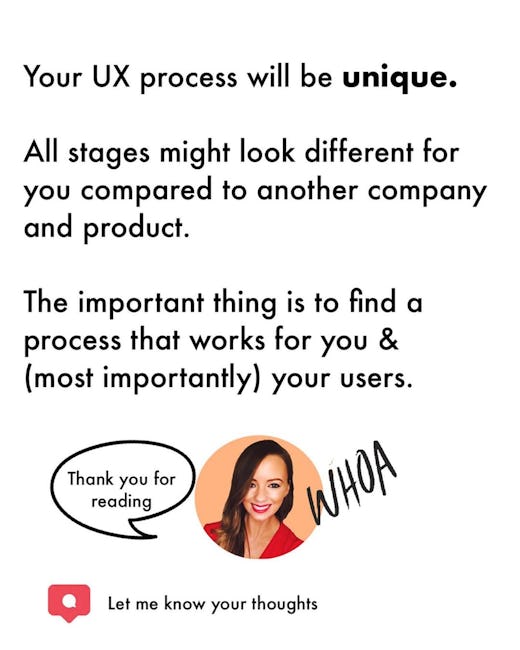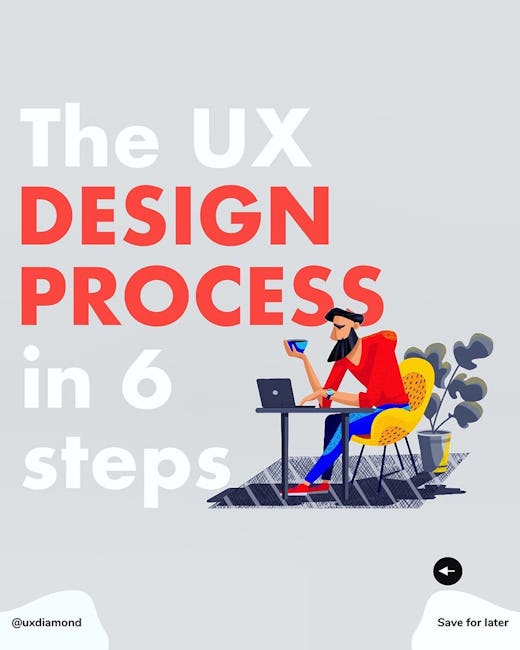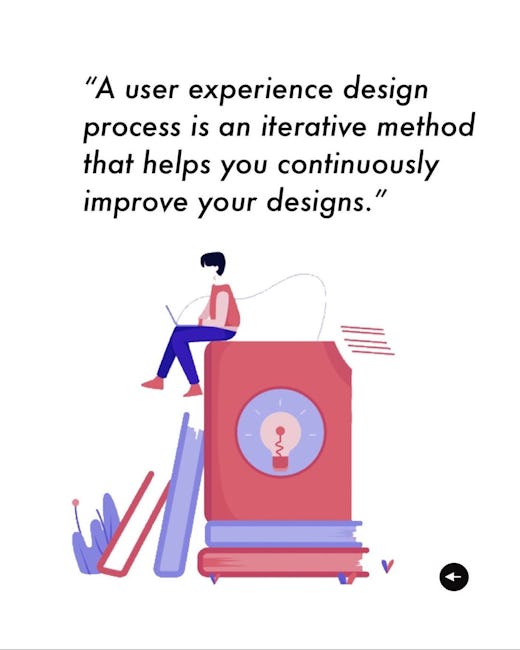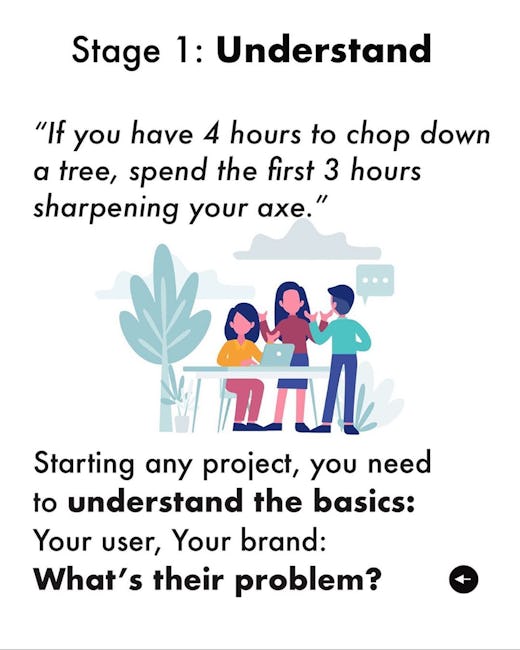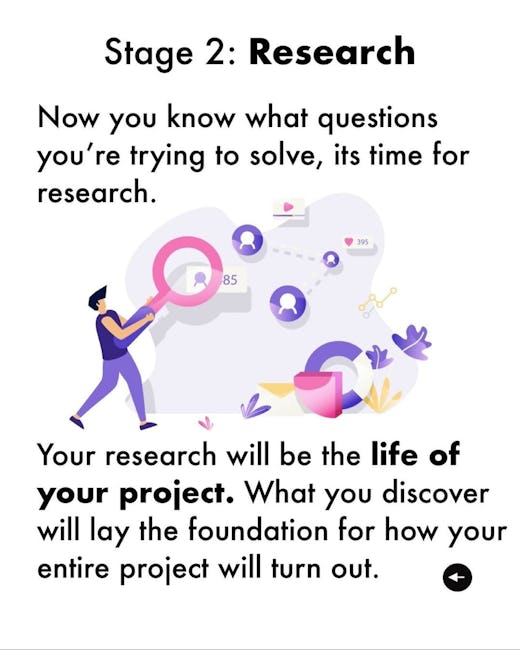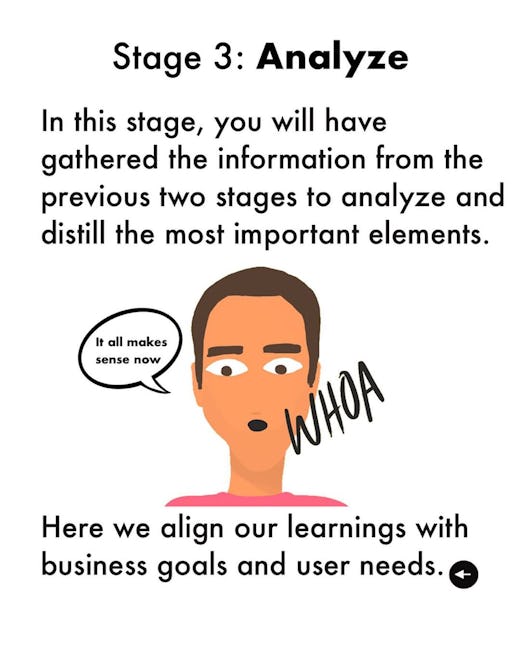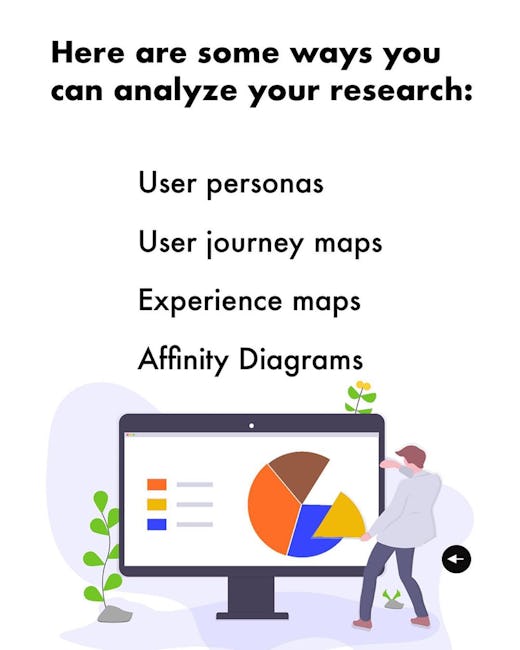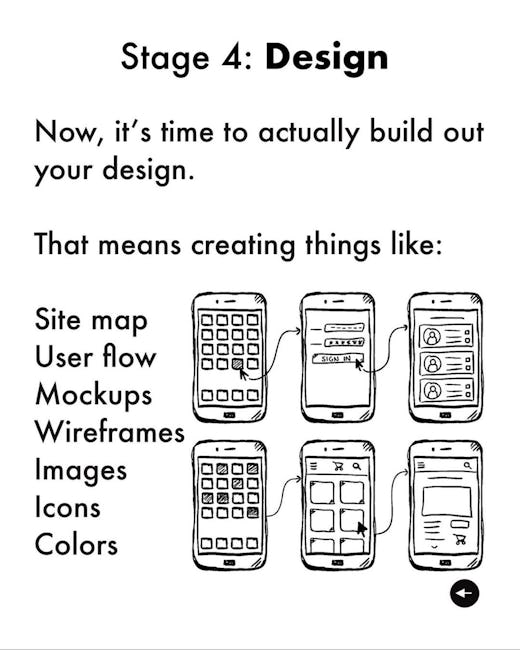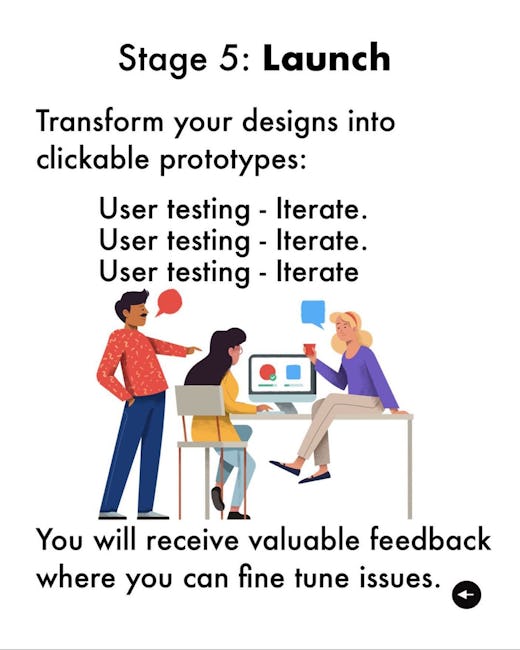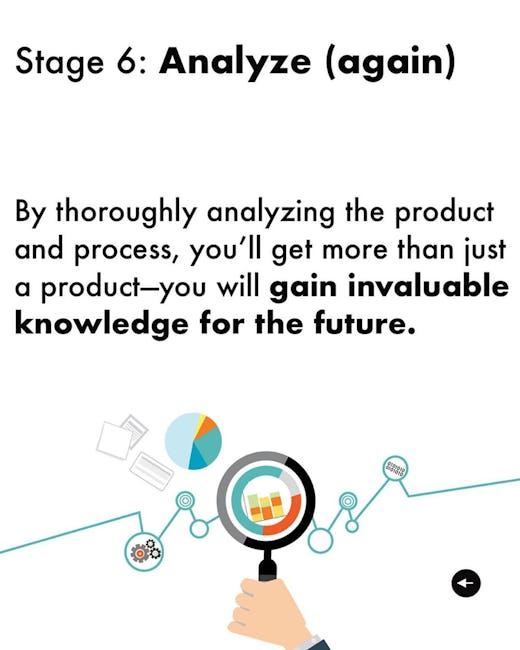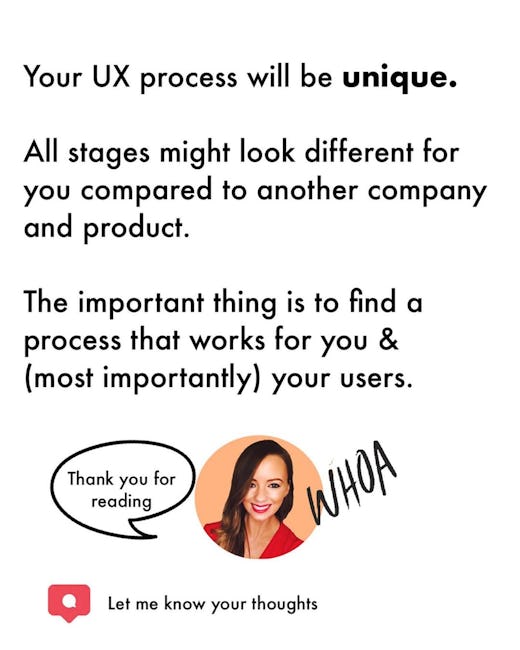 The UX Design Process in 6 Steps
A user experience design process is on iterative method that helps you continuously improve your designs.
Stage 1 : Understand
If you have 4 hours to chop down a tree, spend the first 3 hours sharpening your axe.
Starting any project, you need to understand the basics: our user, Your brand: What's their problem?
Stage 2: Research
Now you know what questions you're trying to solve, its time for research.
Your research will be the life of your project. What you discover will lay the foundation for how your entire project will turn out.
Stage 3: Analyze
In this stage, you will have gathered the information from the previous two stages to analyze and distill the most important elements.
Here we align our learnings with business goals and user needs.
Here are some ways you can analyze your research
User personas
User journey maps
Experience maps
Affinity Diagrams
Stage 4: Design
Now, it's time to actually build out your design.
That means creating things like:
Site map
User flow
Mockups
Wireframes
Images
Icons
Colors
Stage 5: Launch
Transform your designs into clickable prototypes:
User testing - Iterate
You will receive valuable feedback where you can fine tune issues.
Your UX process will be unique
All stages might look different for you compared to another company and product.
The important thing is to find a process that works for you & (most importantly) your users.
More booklets by Laura Coughlan
More Design booklets
Your recently viewed booklets
See all booklets