Booklet
The Ultimate Niche Finding Process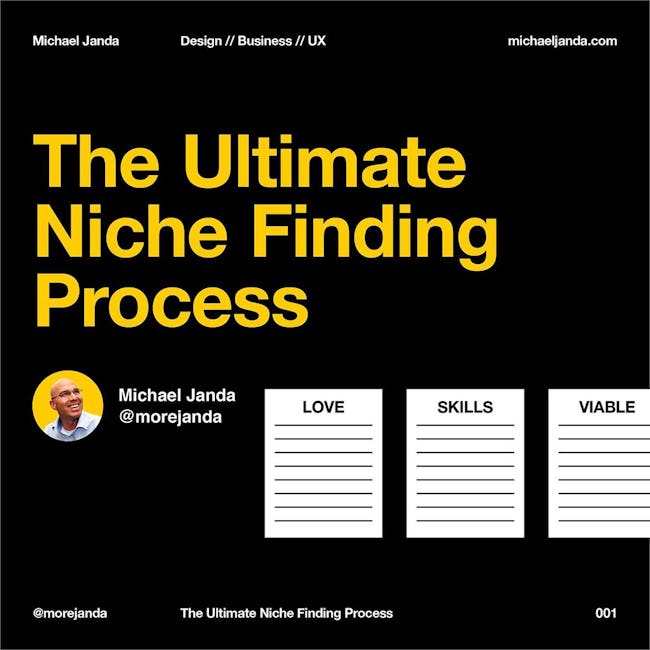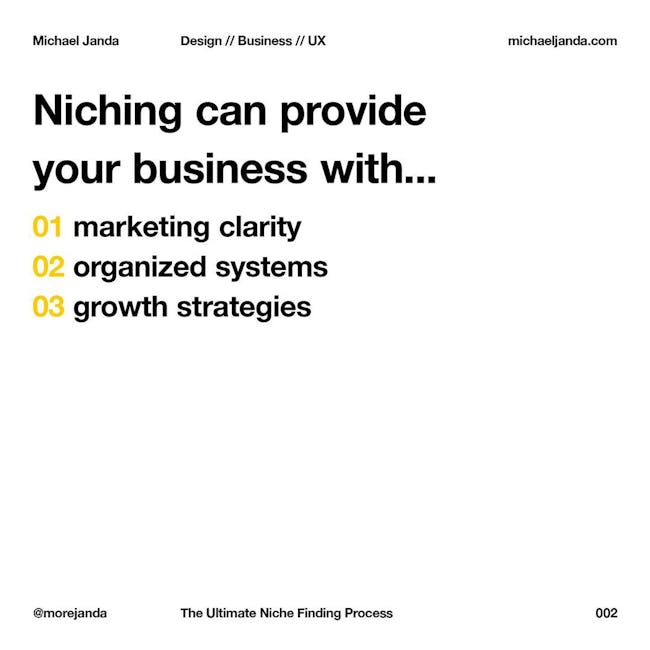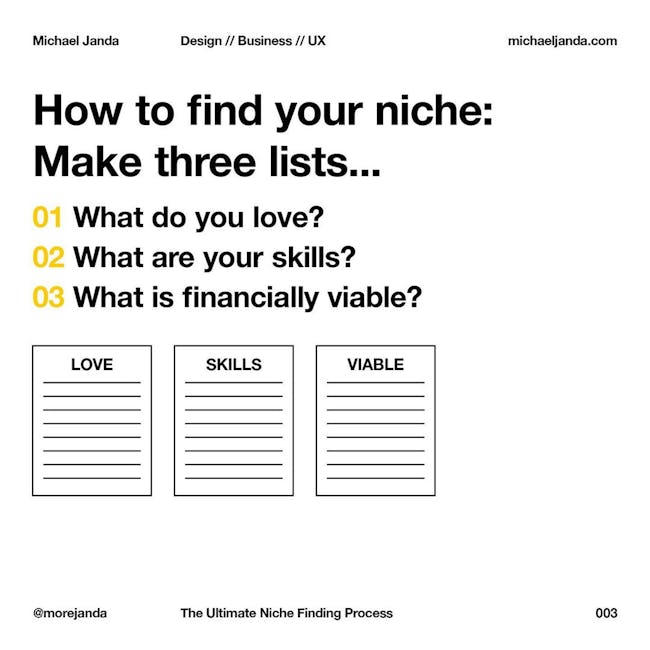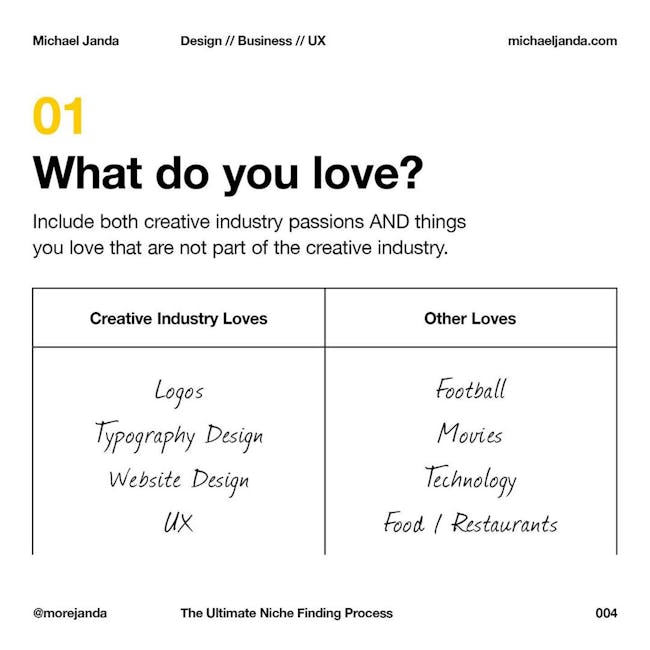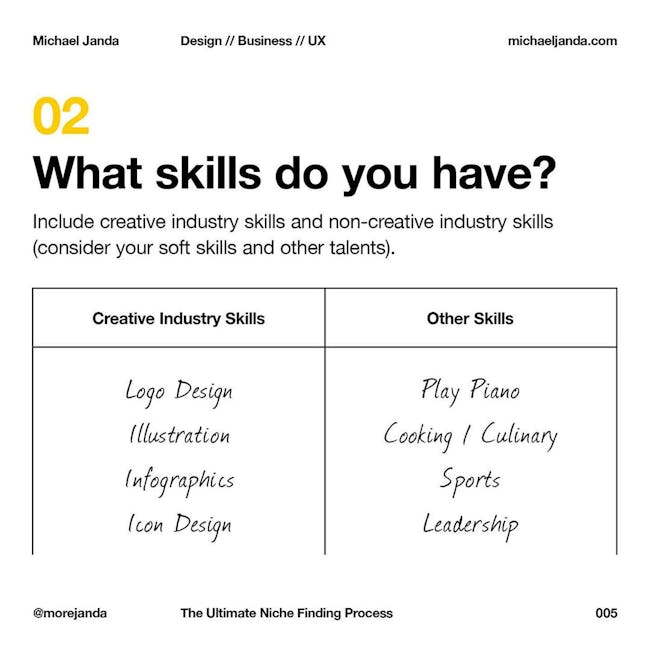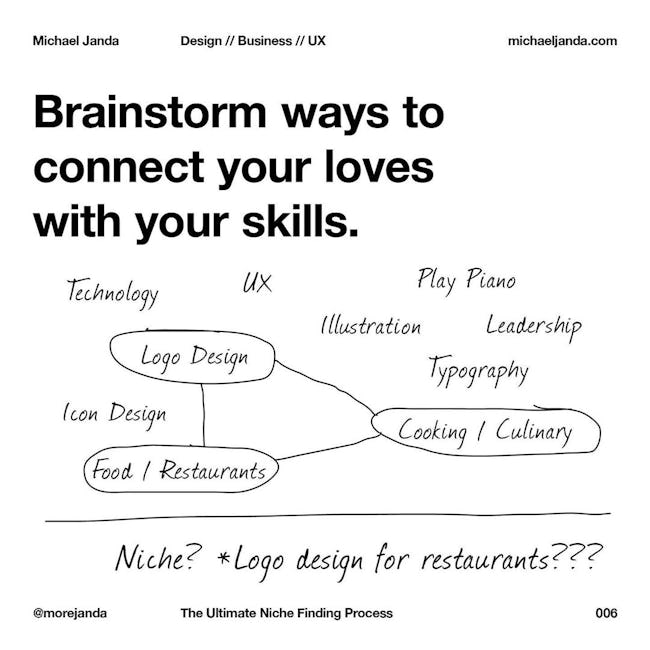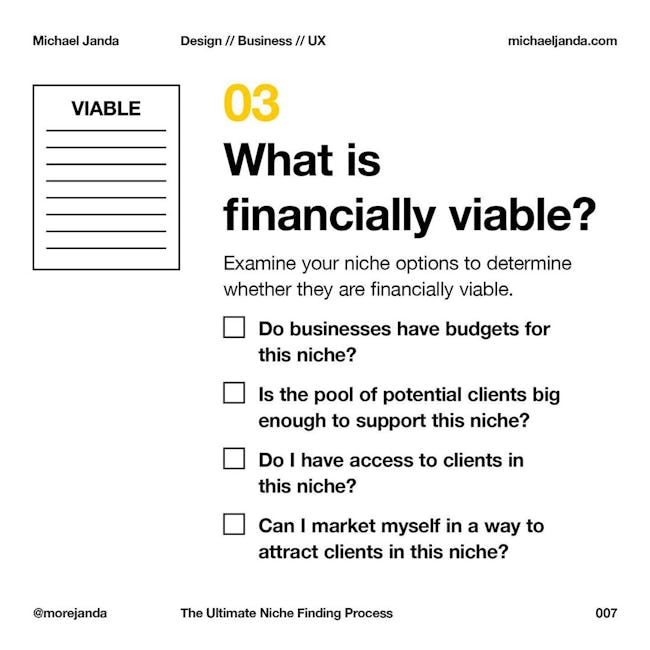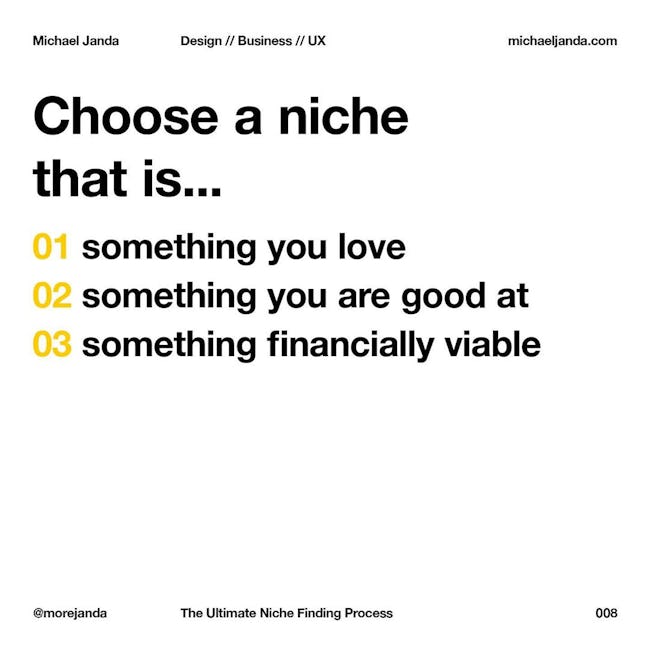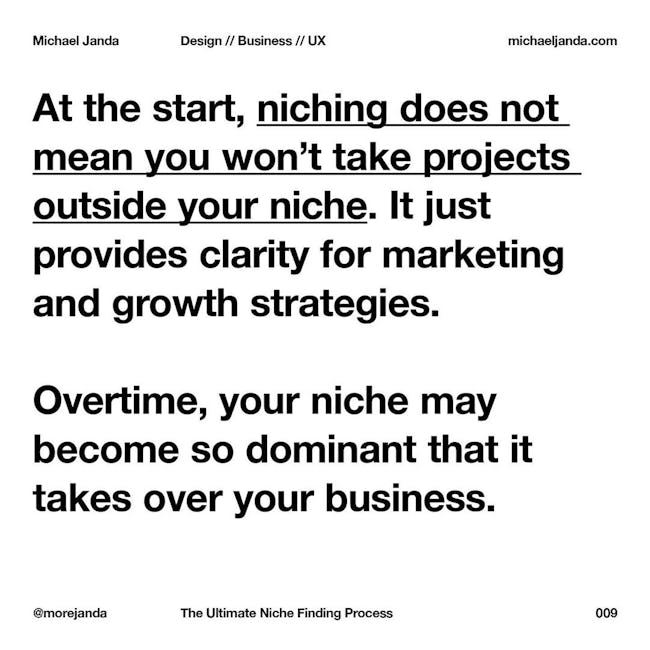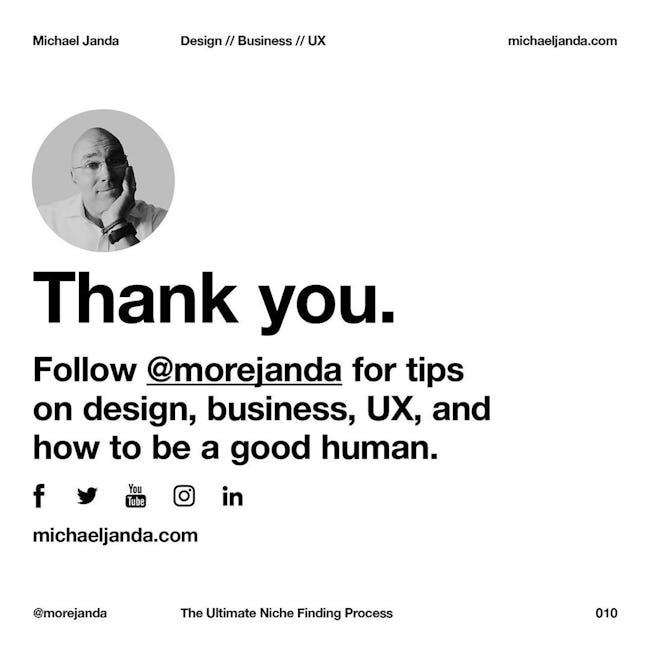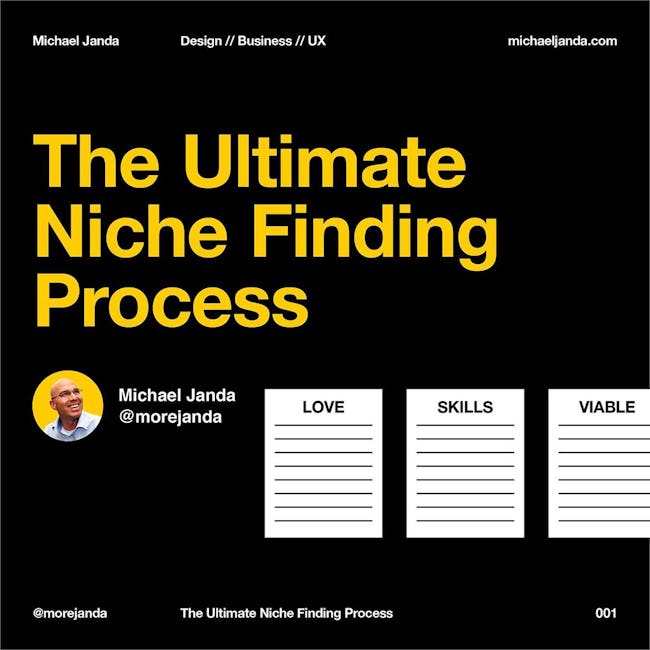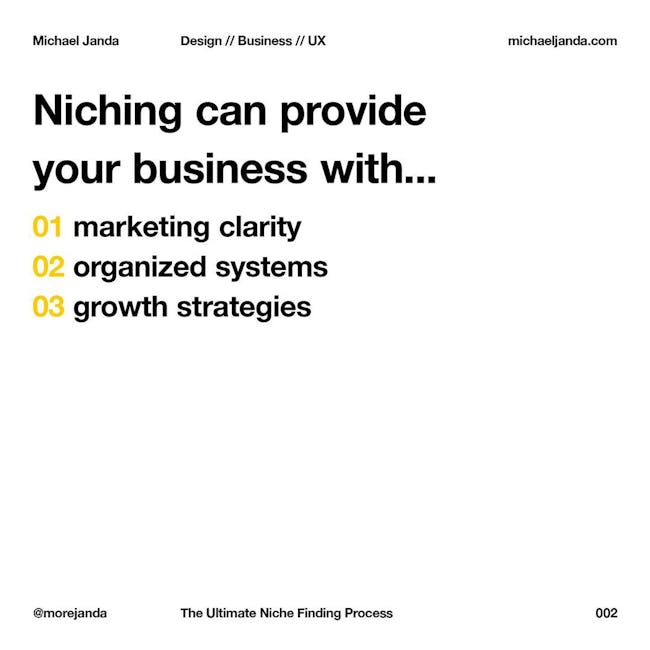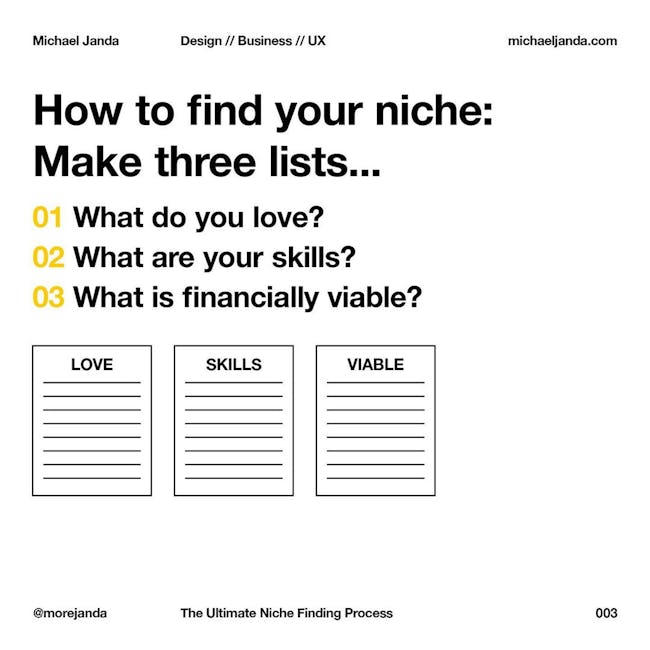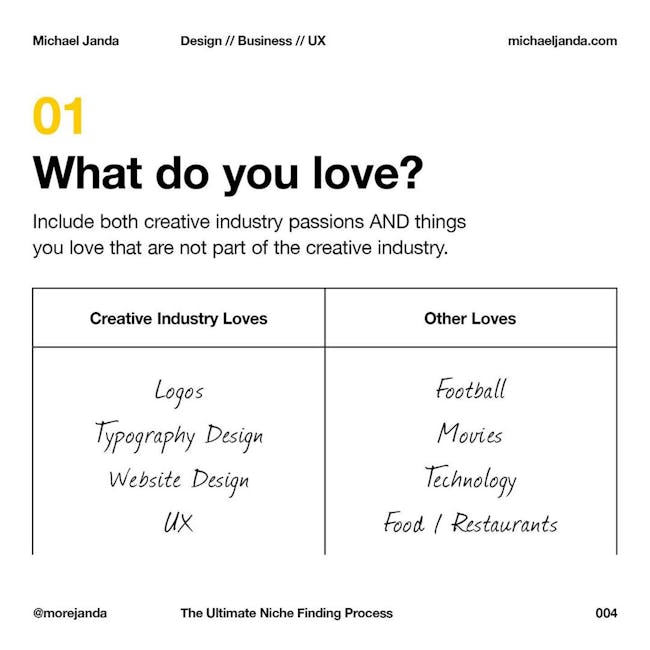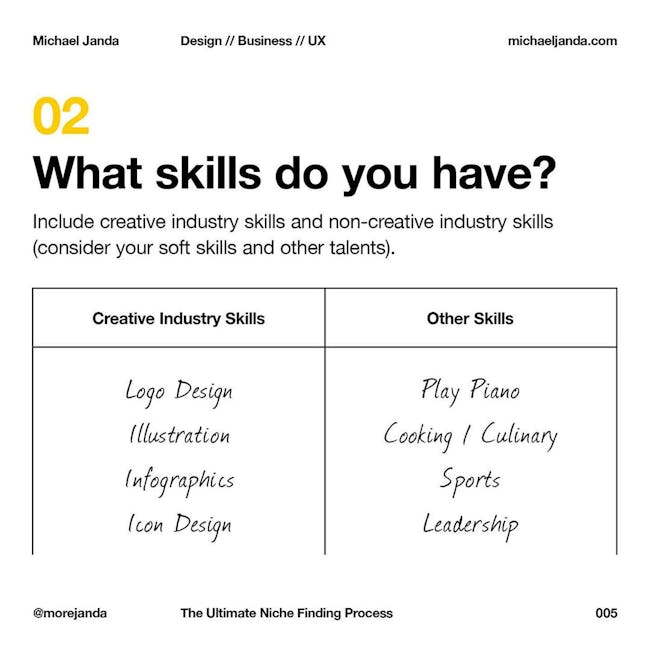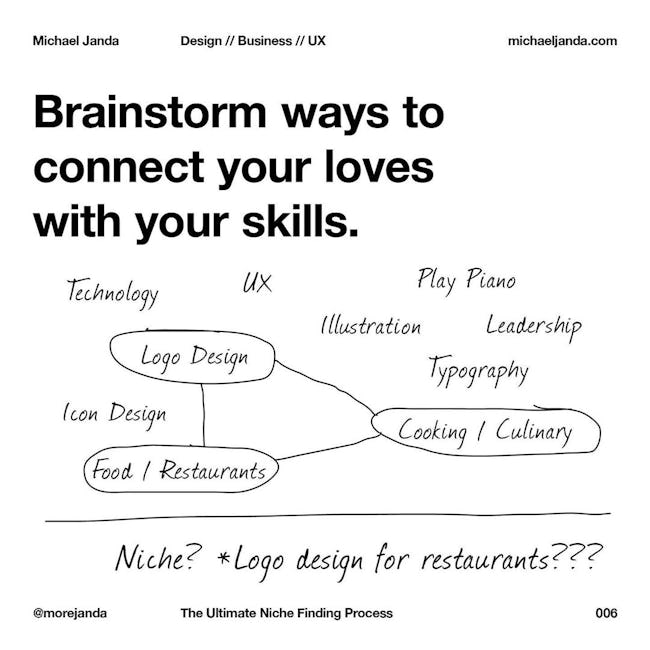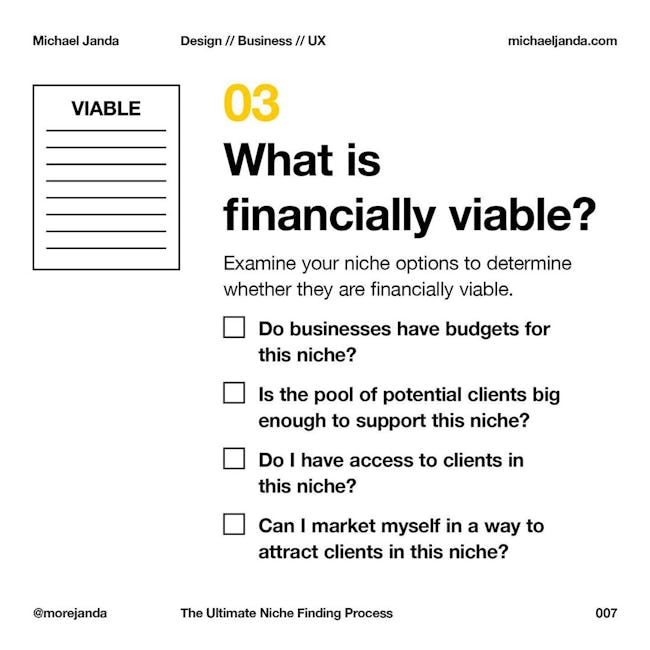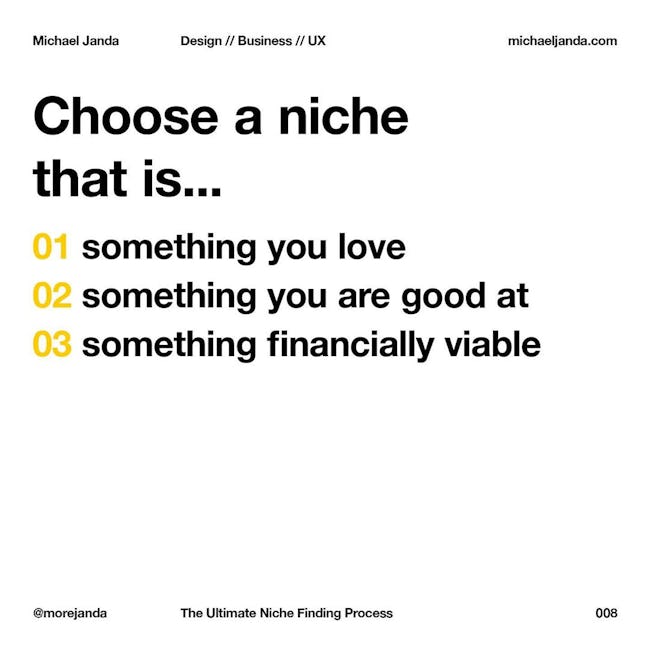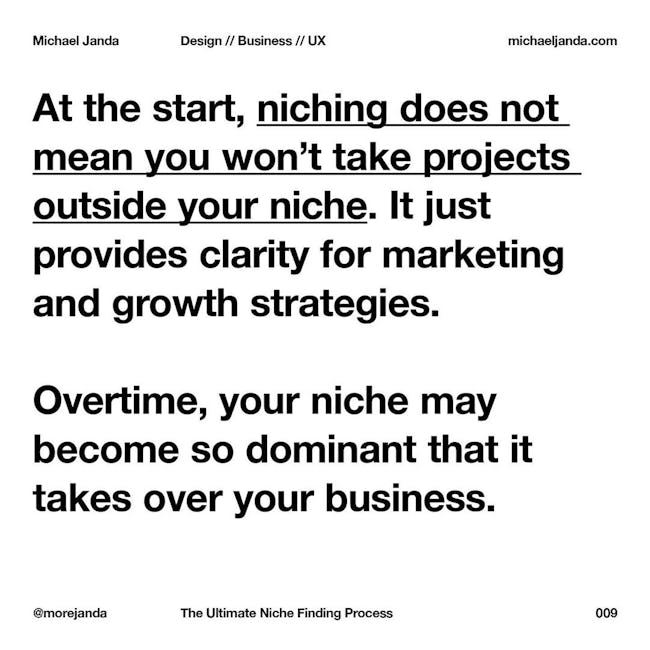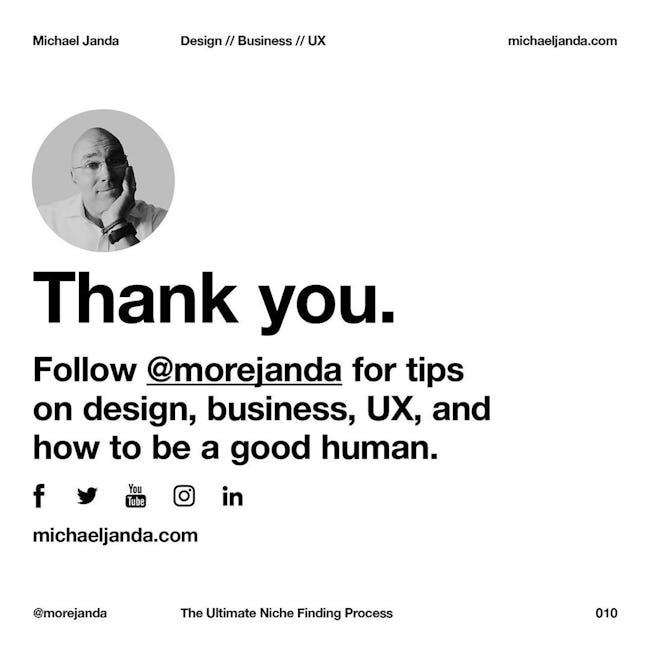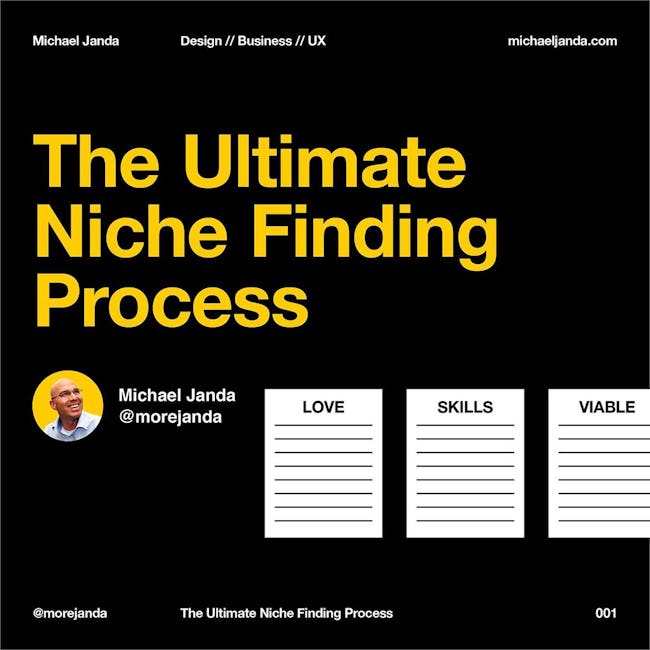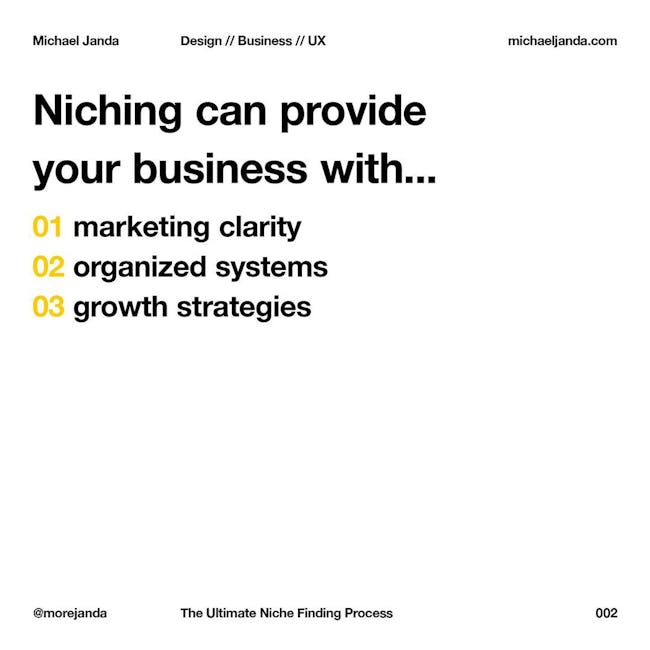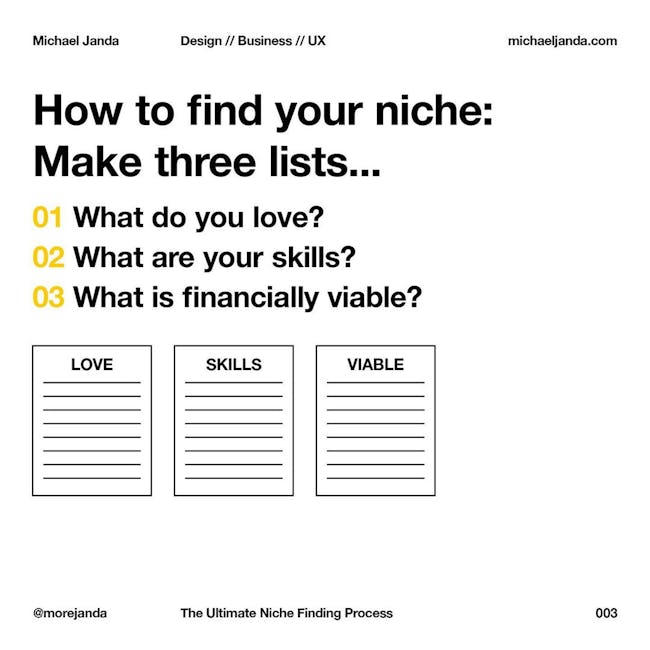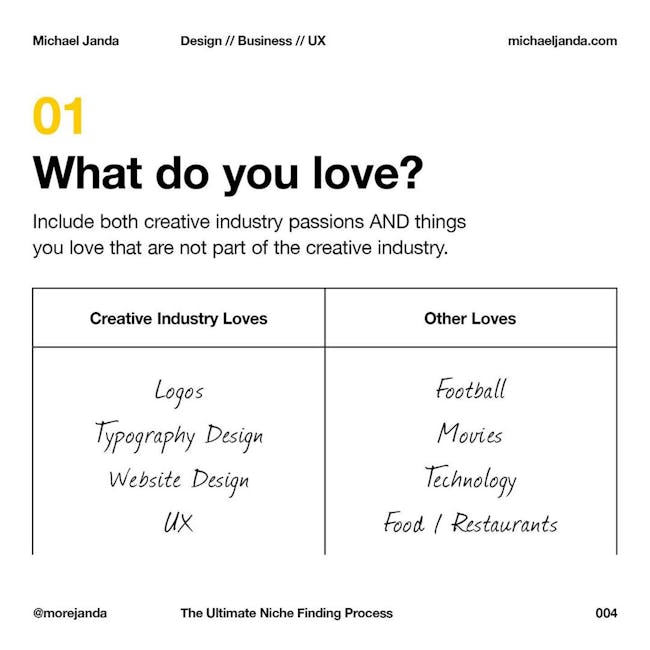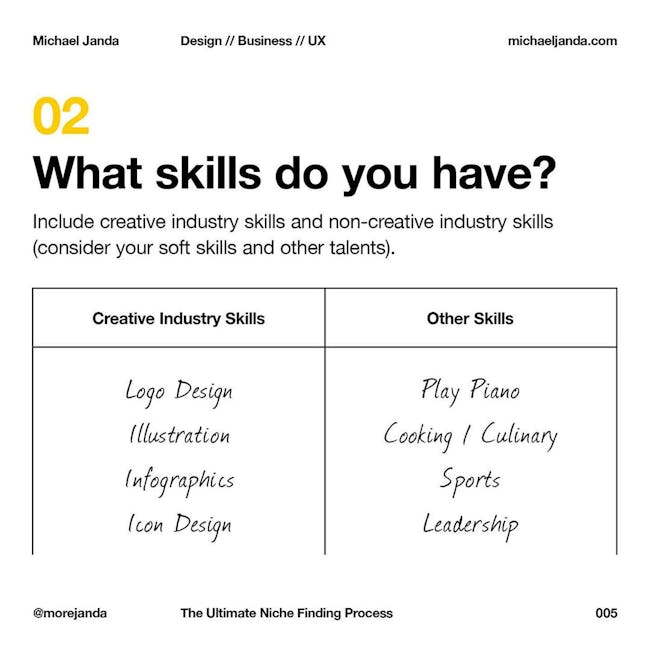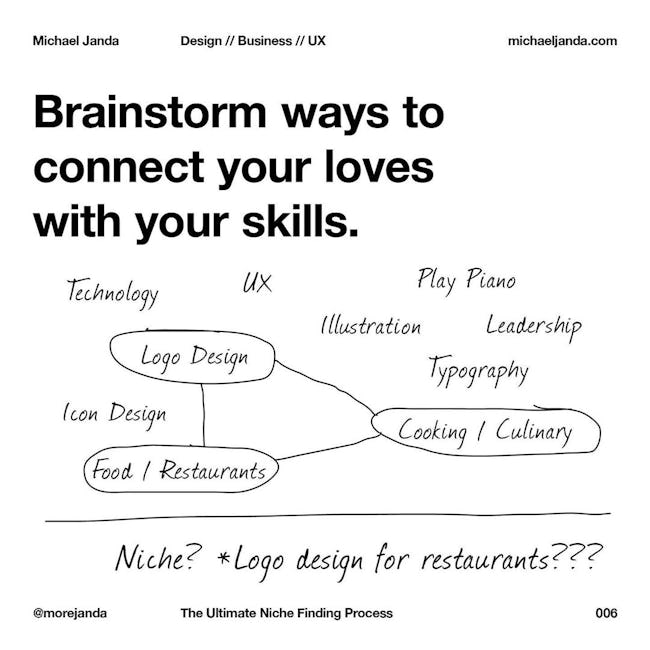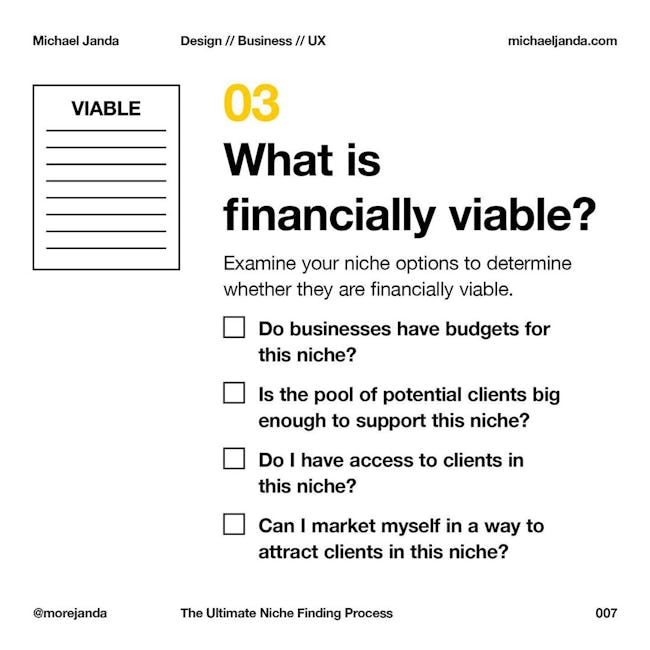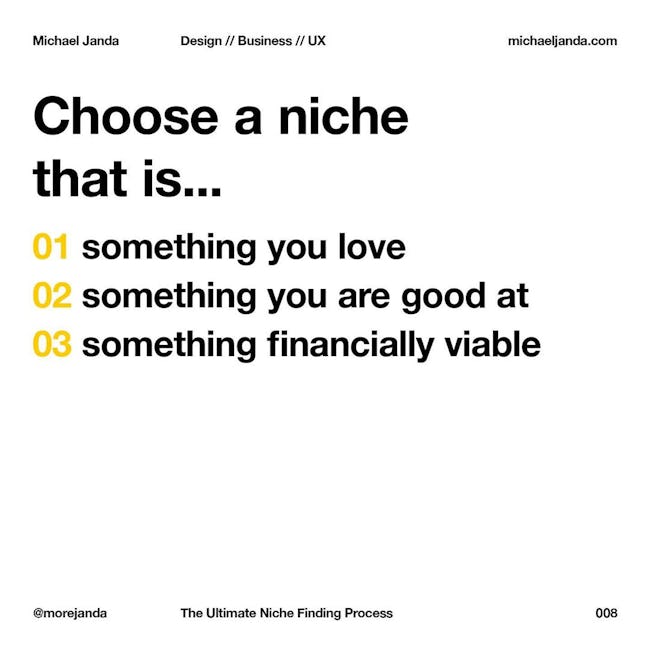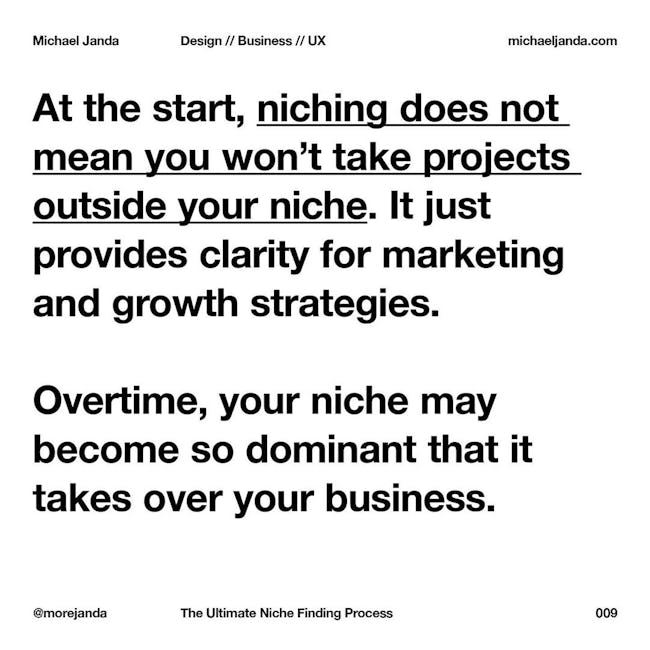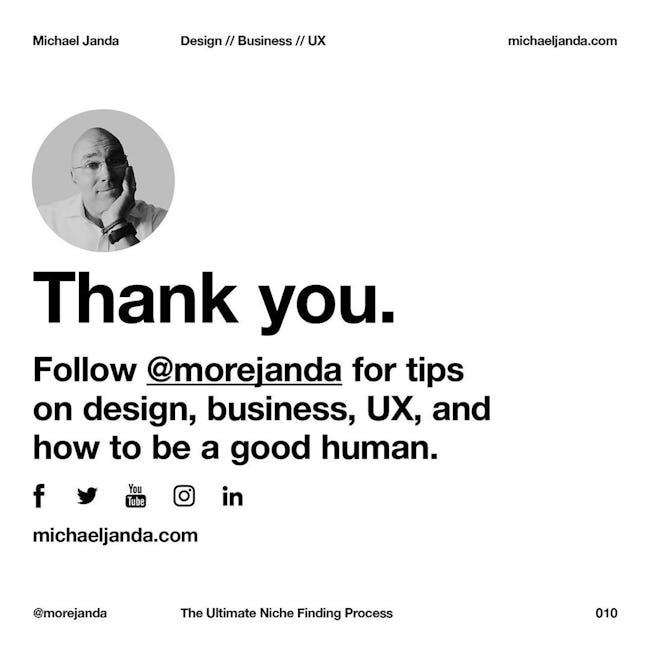 The Ultimate Niche Finding Process
Niching can provide your business with...
01 Marketing clarity
02 Organized systems
Growth strategies
Make three lists:
01 What do you love?
02 What are your skills?
03 What is financially viable?
Brainstorm ways to connect your loves with your skills and then test for financial viability
At the start, niching does not mean you won't take projects outside your niche. It just provides clarity for marketing and growth strategies.
Overtime, your niche may become so dominant that it takes over your business.
More booklets by Michael Janda
More Business booklets
Your recently viewed booklets
See all booklets