Booklet
The Story of my instagram growth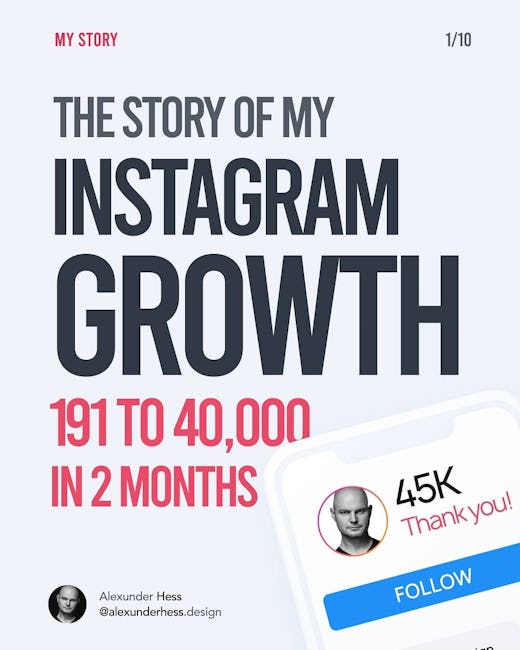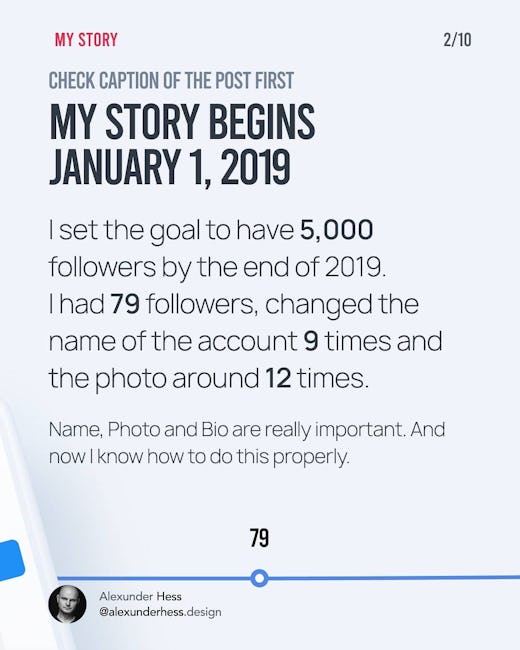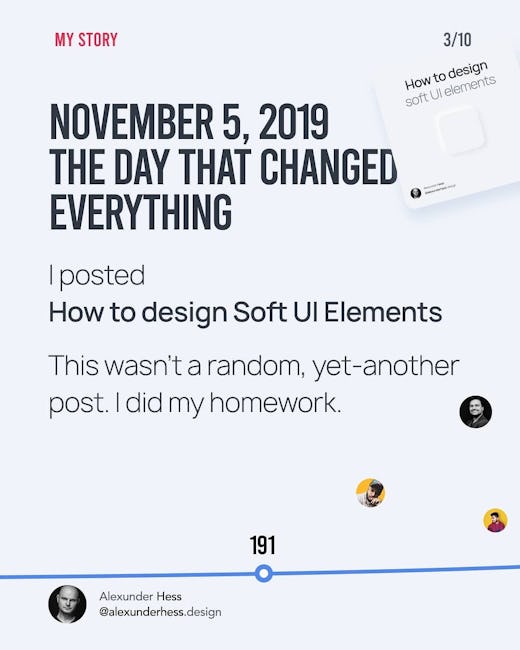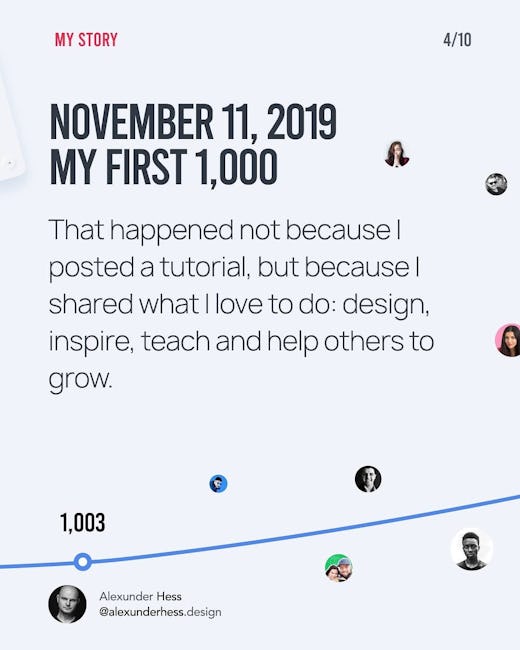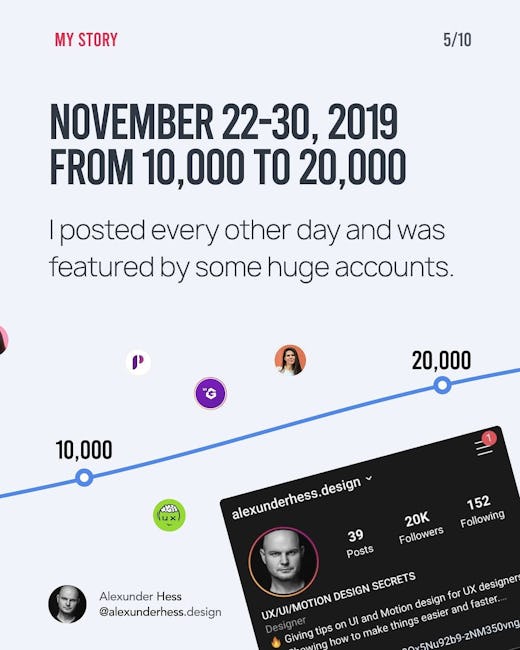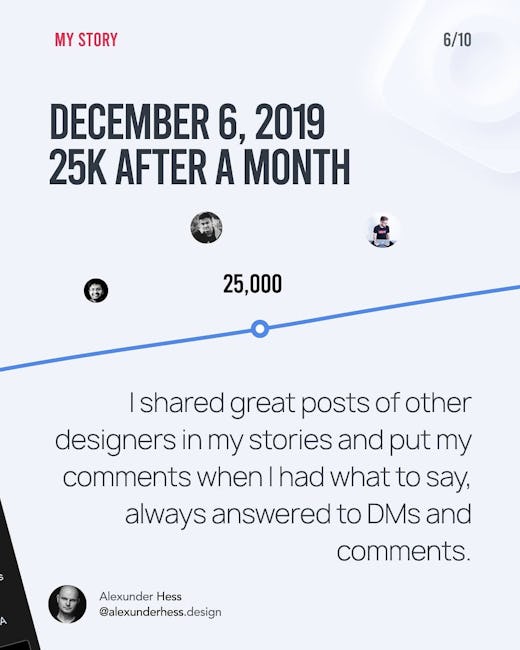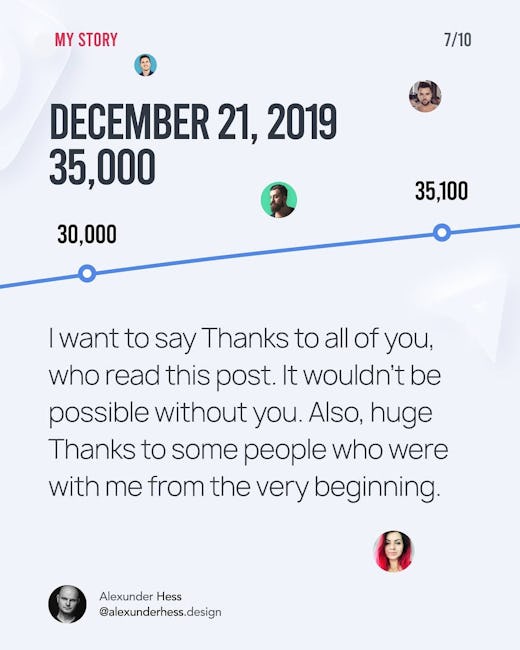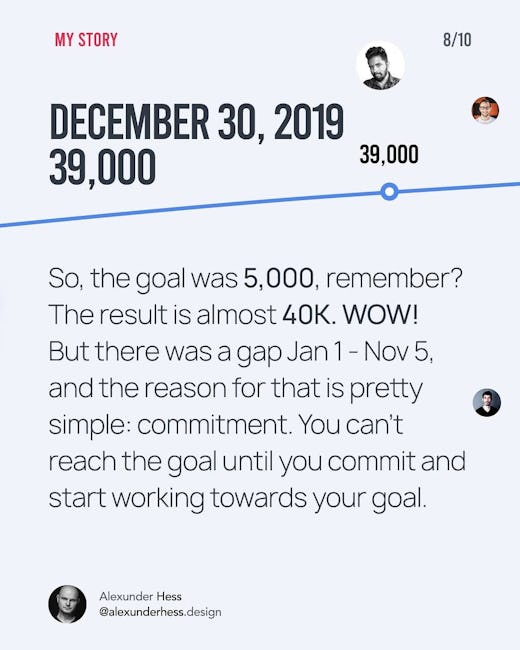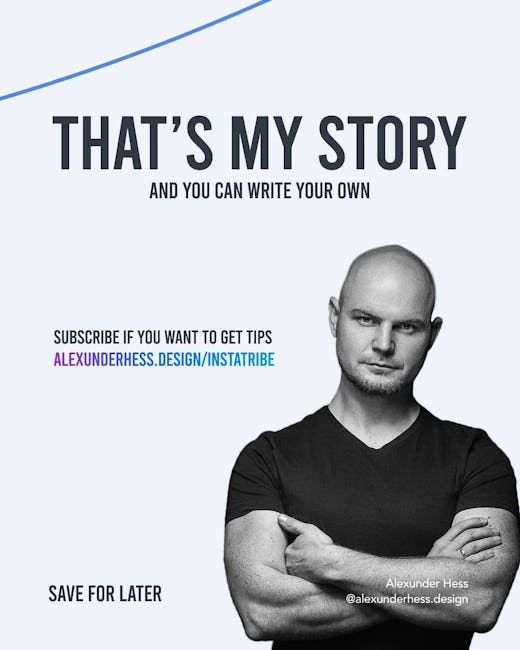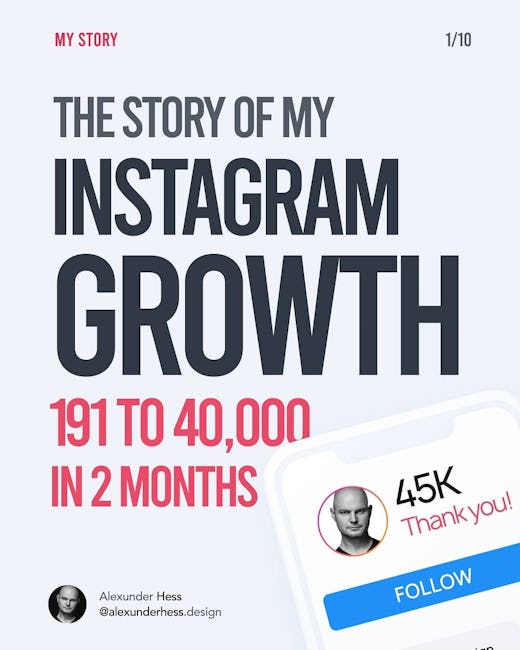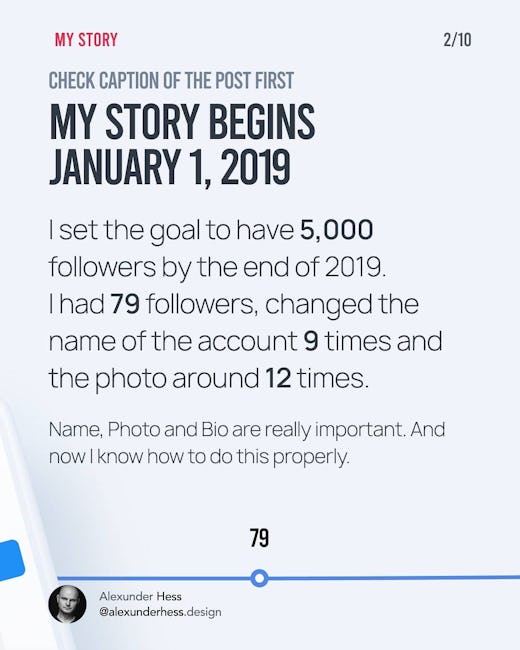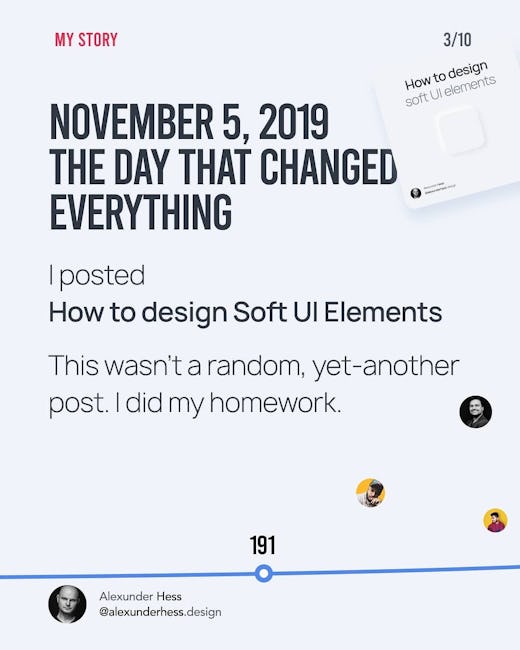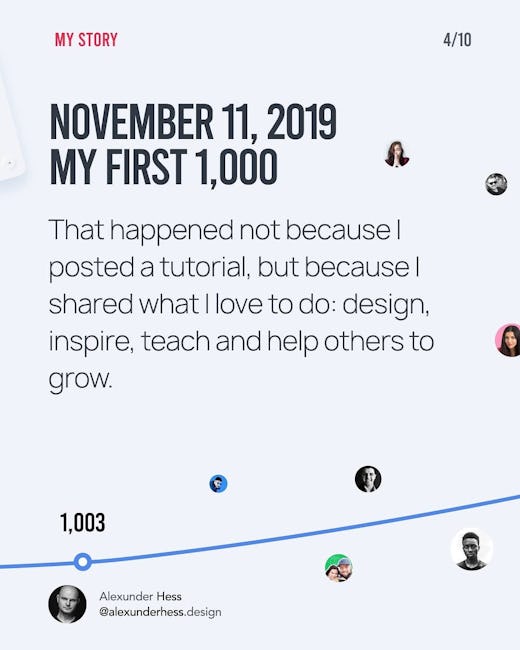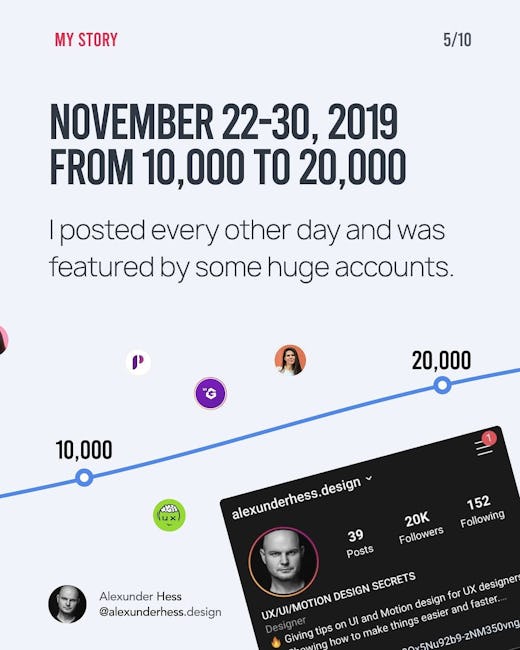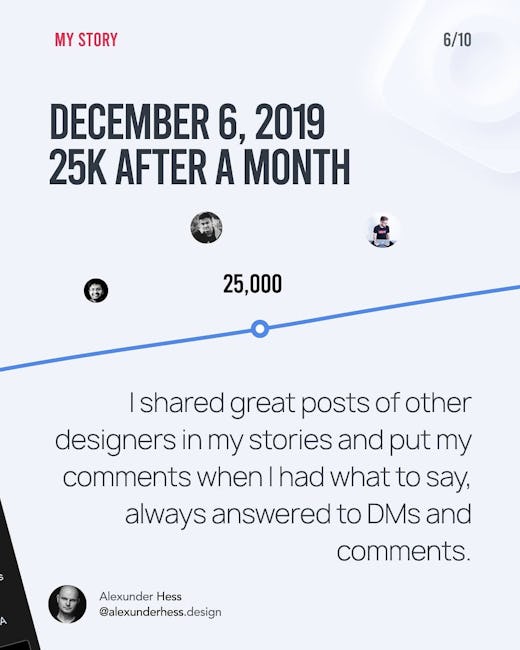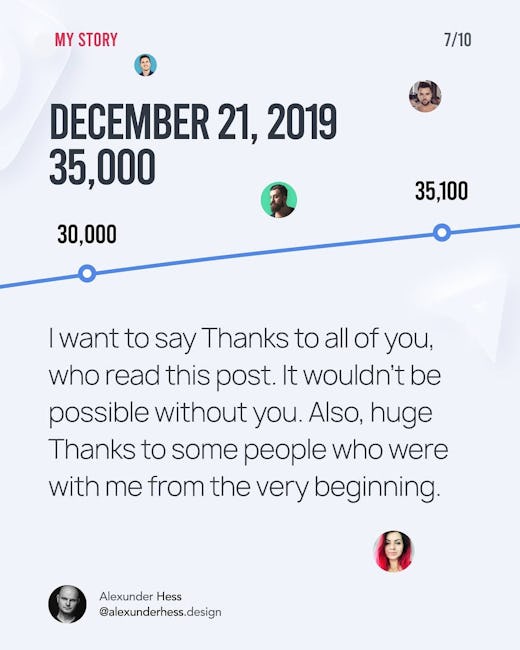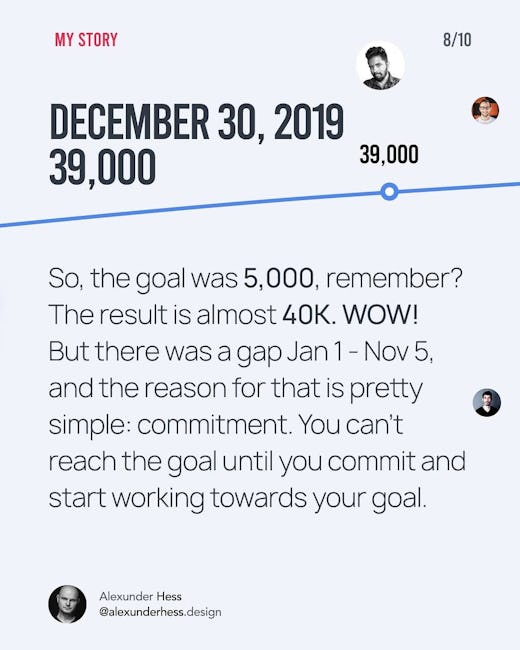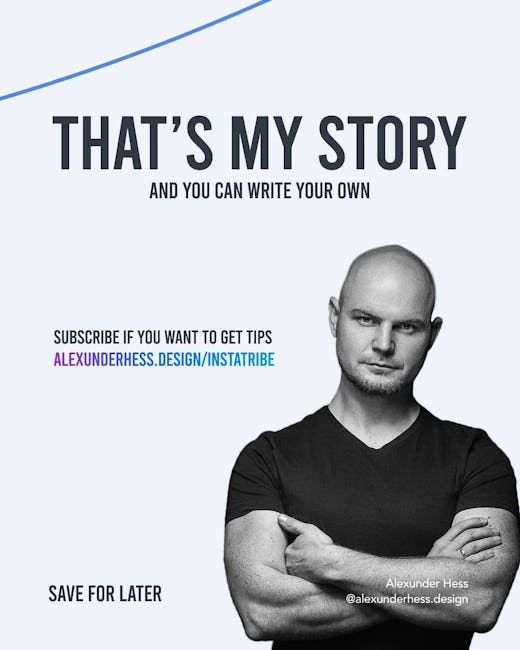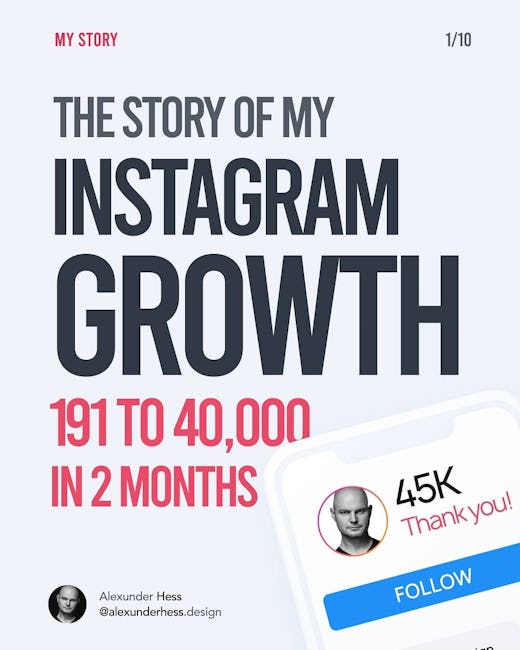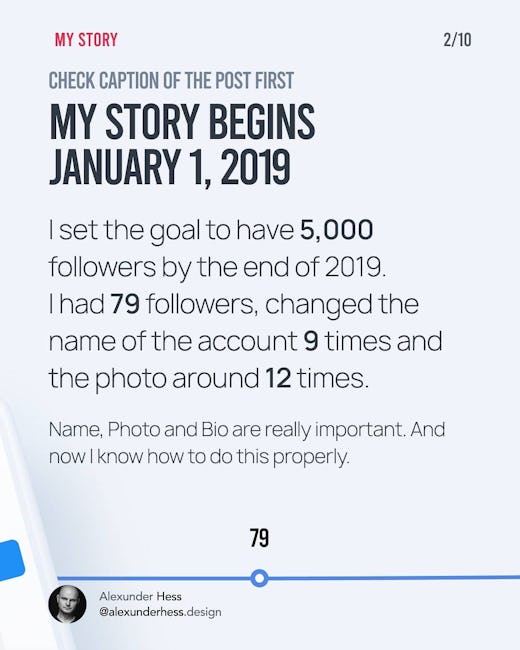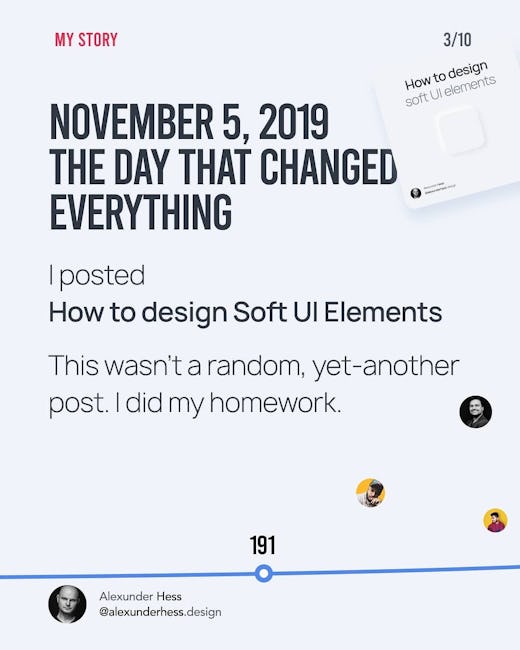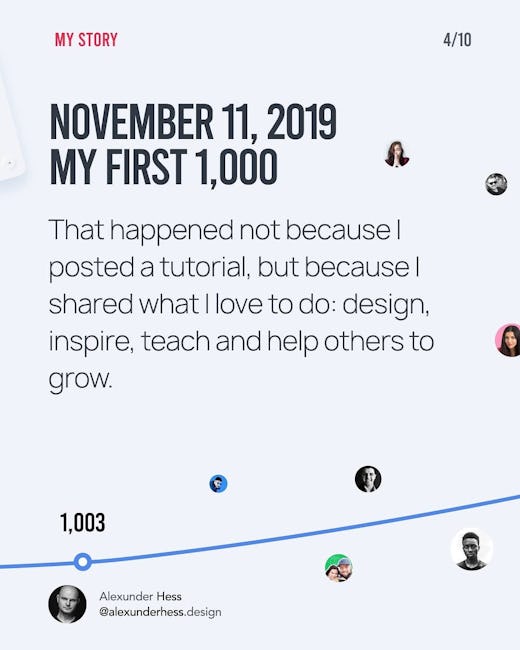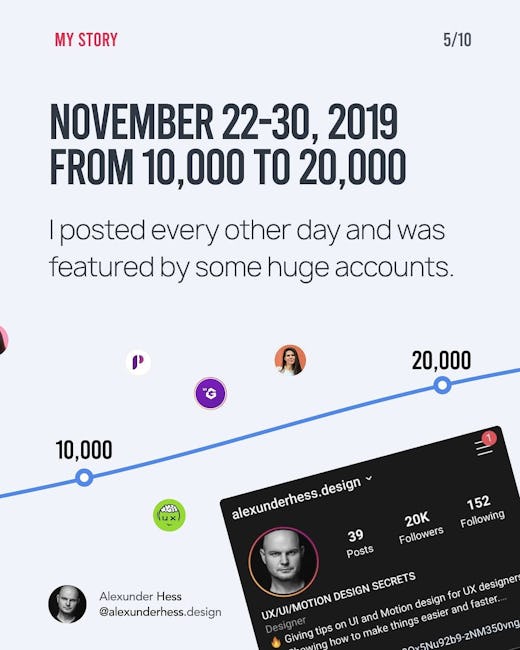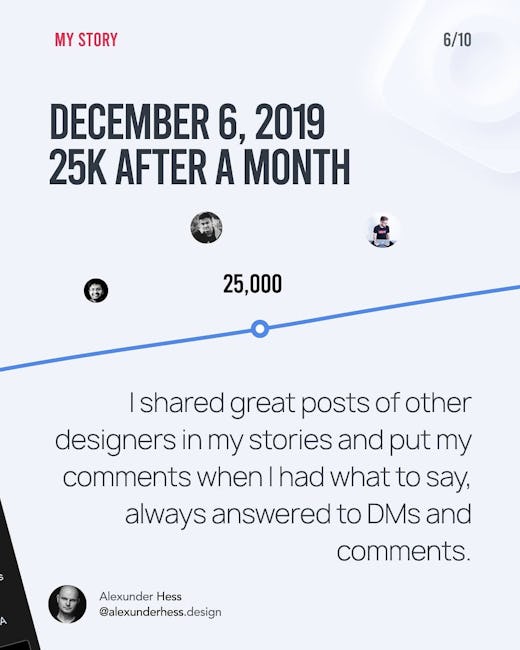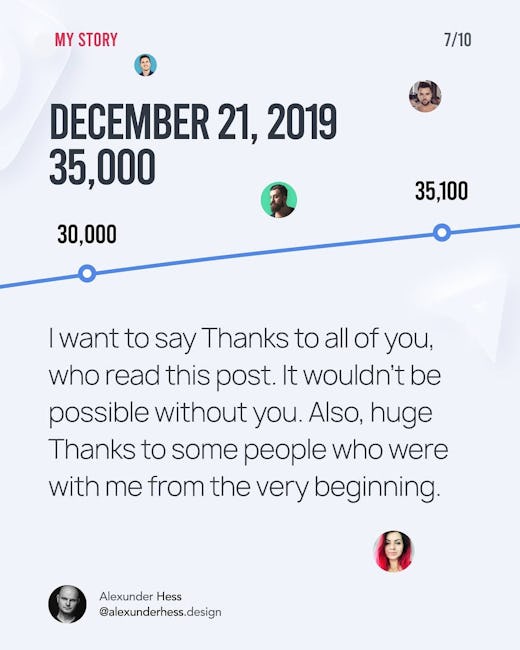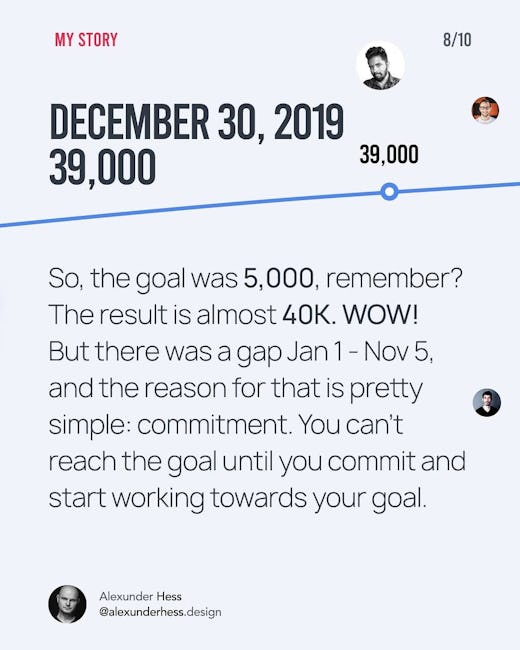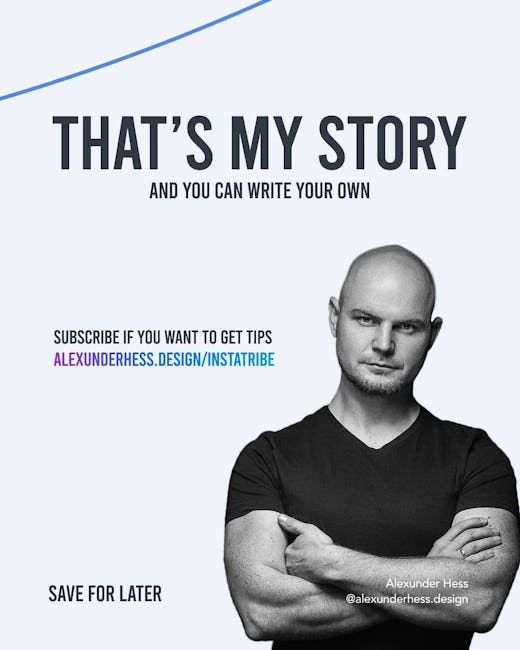 The story of my instagram growth 191 to 40,000 in 2 months
Check caption of the post first
My story begins January 1, 2019
I set the goal to have 5,000 followers by the end of 2019. I had 79 followers, changed the name of the account 9 times and the photo around 12 times
Name, Photo and Bio are really important. And now I know how to do this properly
November 5, 2019 the that changed everything
I posted How to design Soft UI Elements
This wasn't random, yet-another post. I did my homework
November 11,2019 My First 1,000
That happened not because I posted a tutorial, but because I shared what I love to do: design, inspire, teach and help others to grow
November 22-30, 2019 from 10,000 to 20,000
I posted every other day and was featured by some huge accounts
December 6, 2019 25k after a month
I shared great posts of other designers in my stories and put my comments when I had what to say, always answered to DMs and comments
December 21, 2019 35,000
I want to say Thanks to all of you, who read this post. It wouldn't be possible without you. Also, huge thanks to some people who were with me from the very beginning
December 30, 2019 39,000
So, the goal was 5,000, remember? The result is almost 40K. WOW! But there was a gap Jan 1 - Nov 5, and the reason for that is pretty simple: commitment. You can't reach the goal until you commit and start working towards your goal.
January 5,2019 two months later 41,600
Incredible result for 2 months, in my opinion, without spending a penny. And you can achieve it as well, if you want!
That's my story. And you can write your own
Subscribe if you want to get tips alexunderhess.design/instatribe
More booklets by Alexunder Hess
More Design booklets
Your recently viewed booklets
See all booklets