Booklet
The Quick Brown Pangram?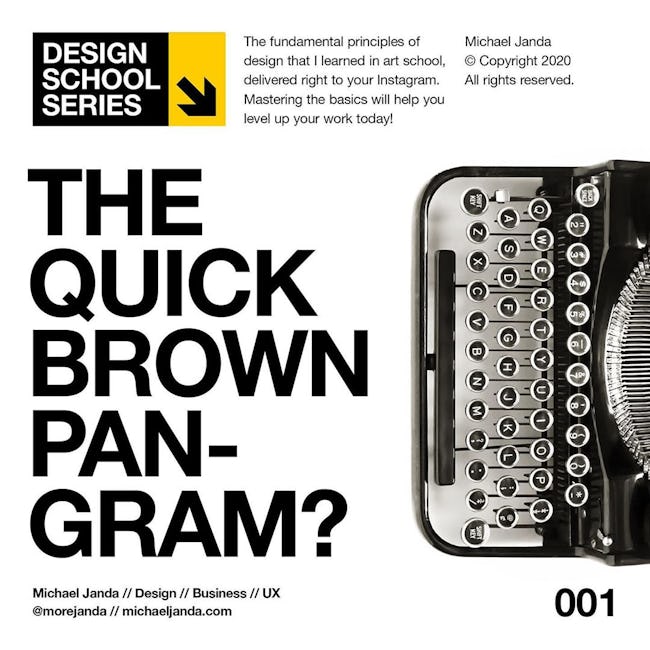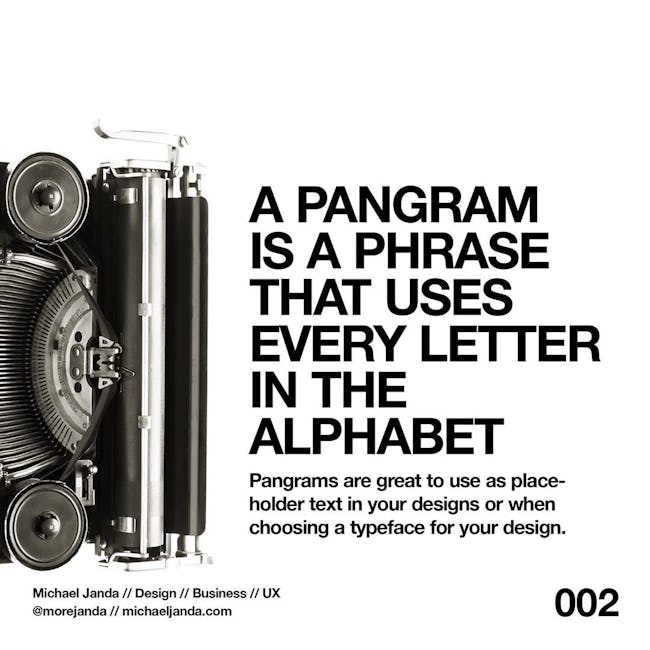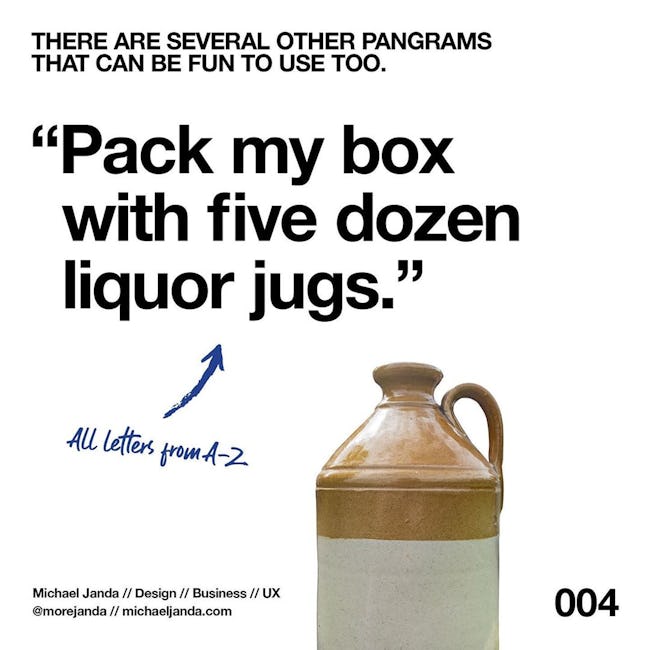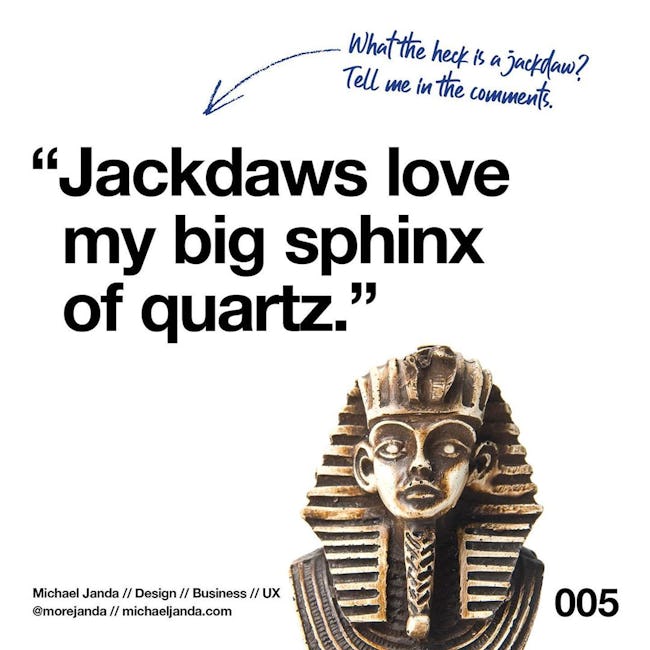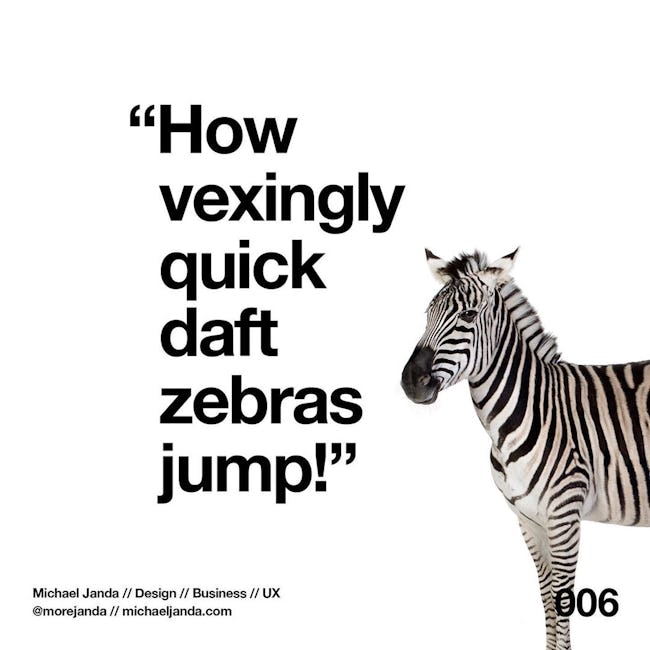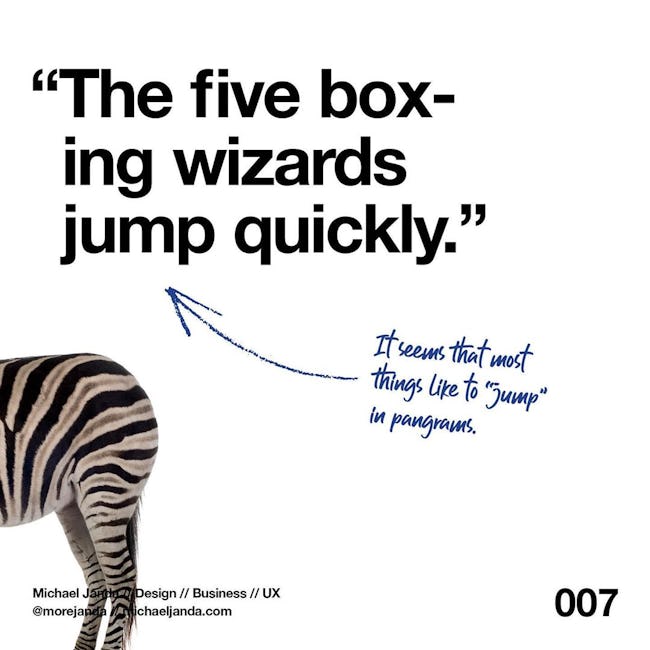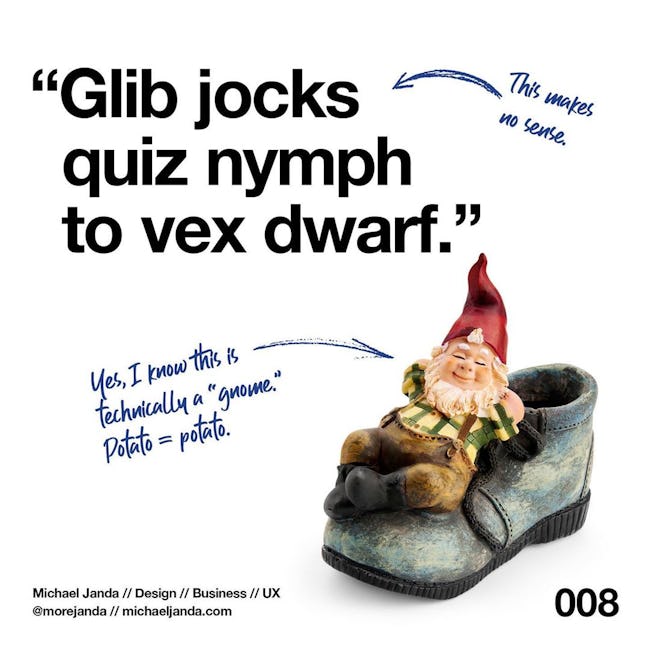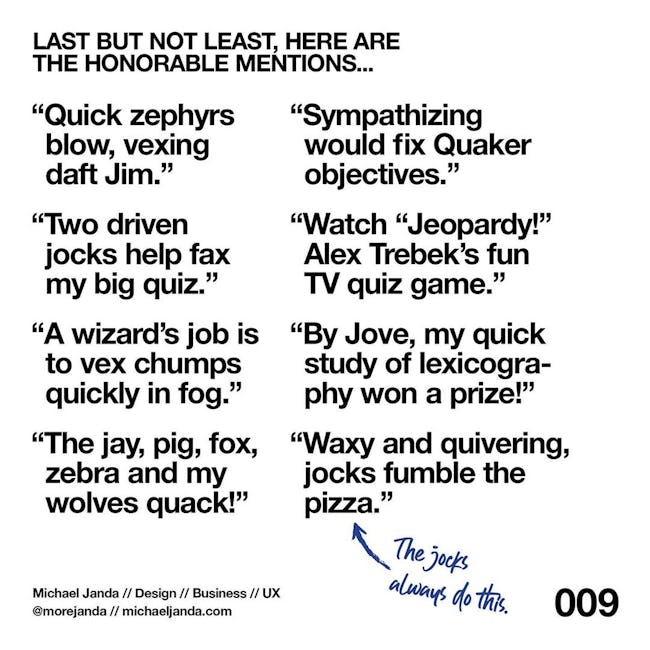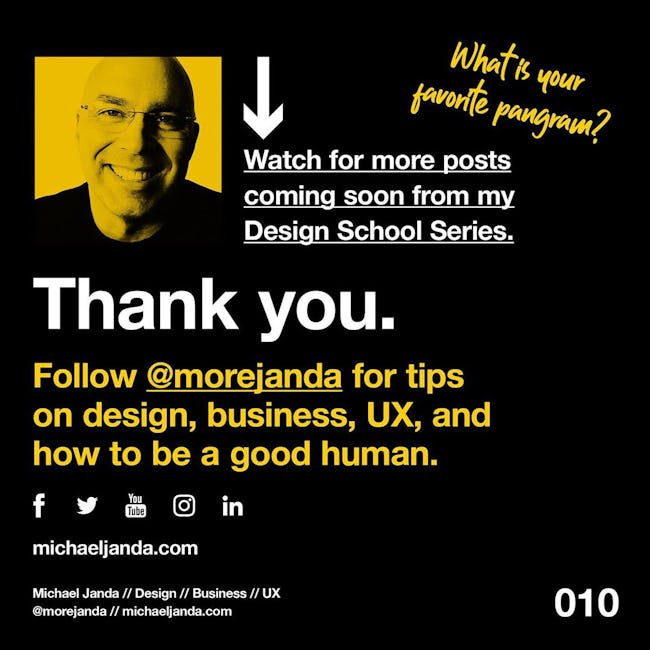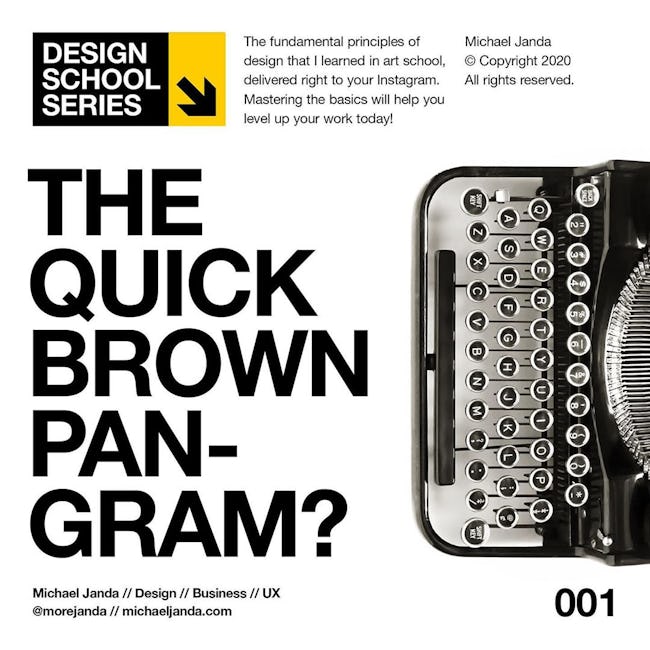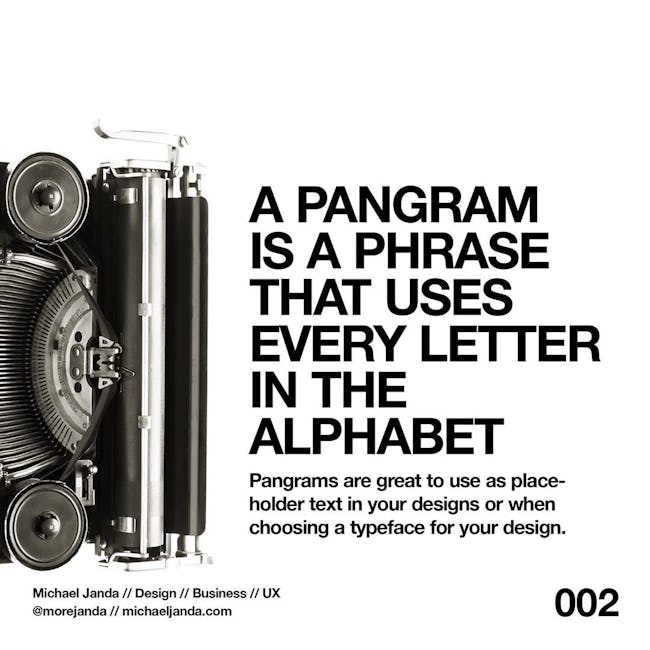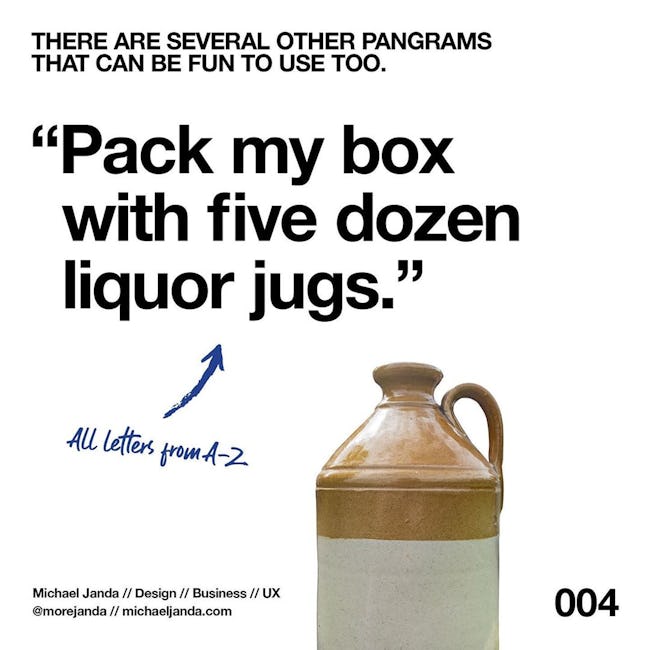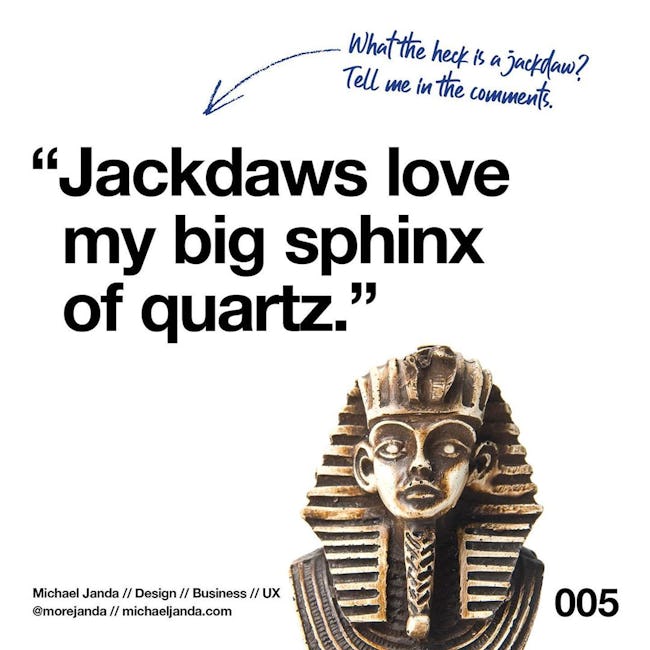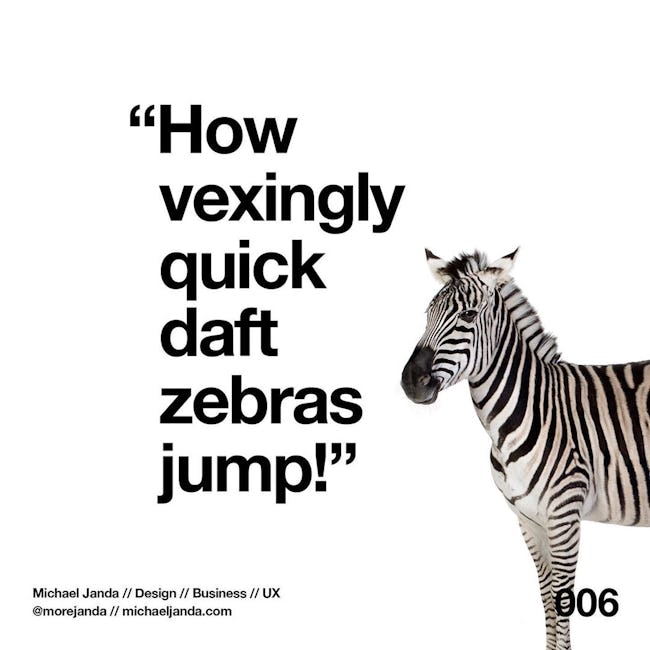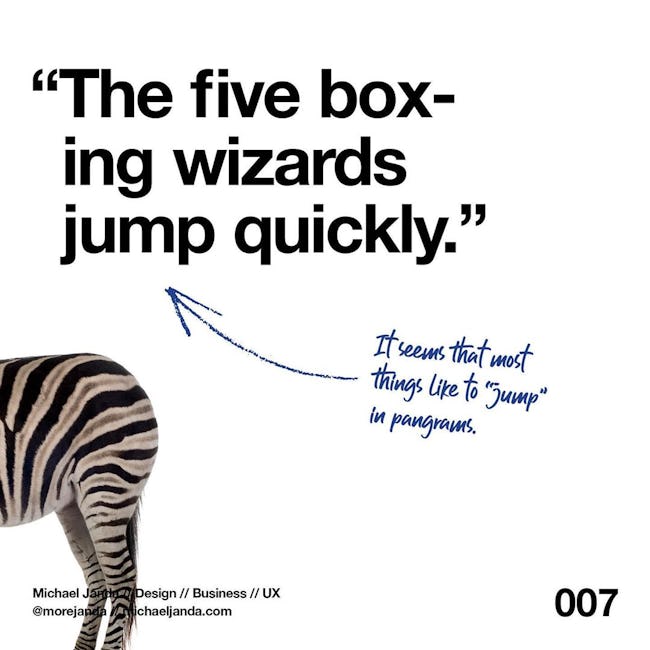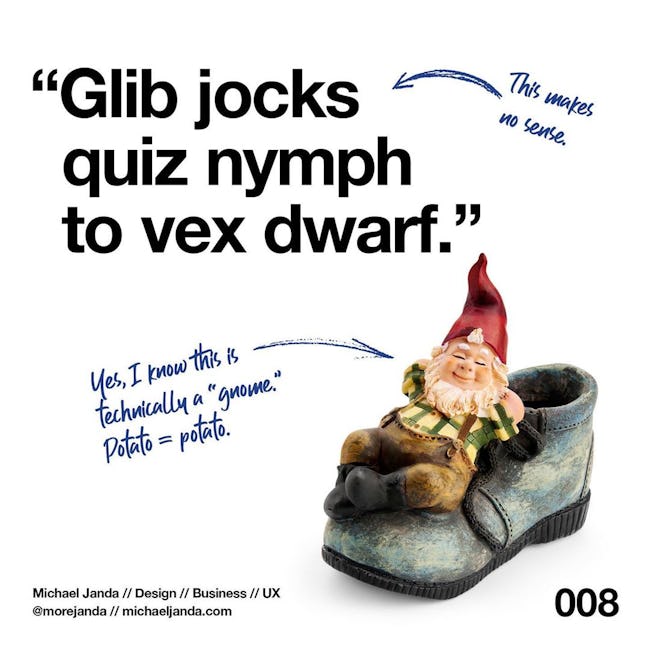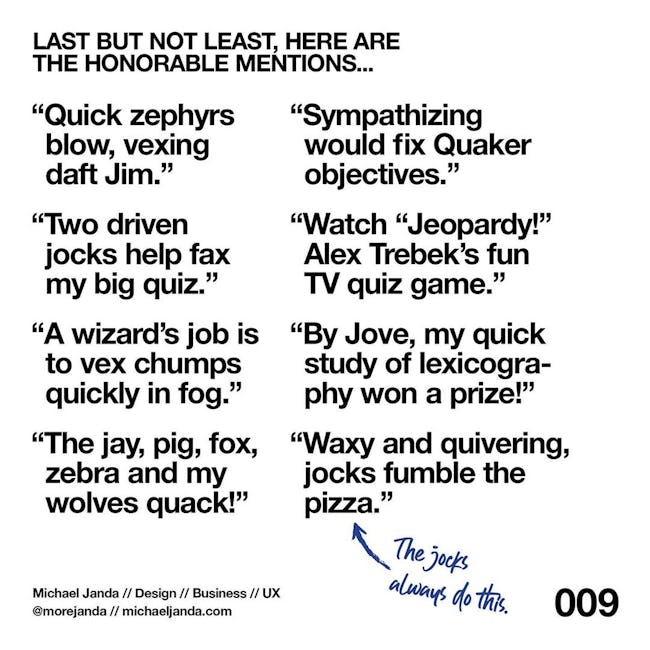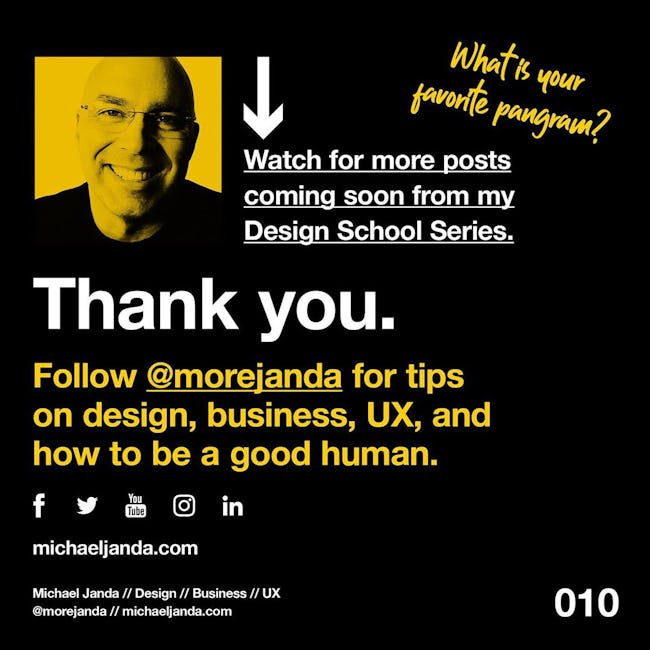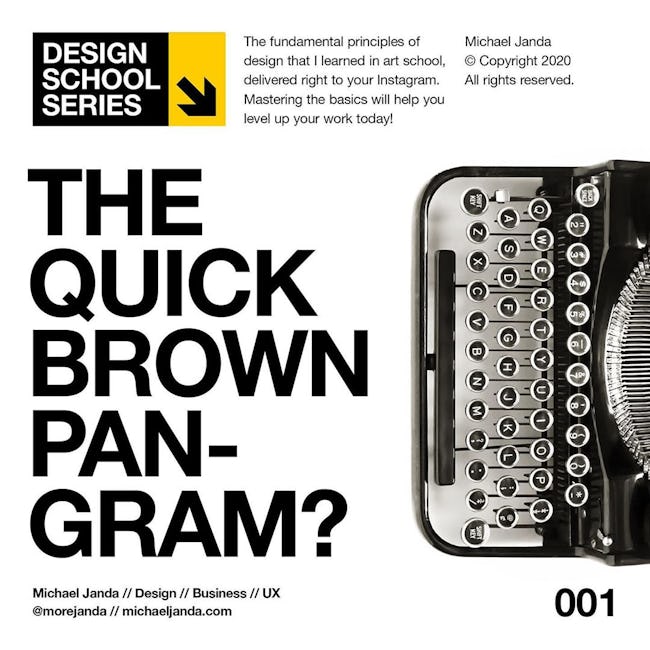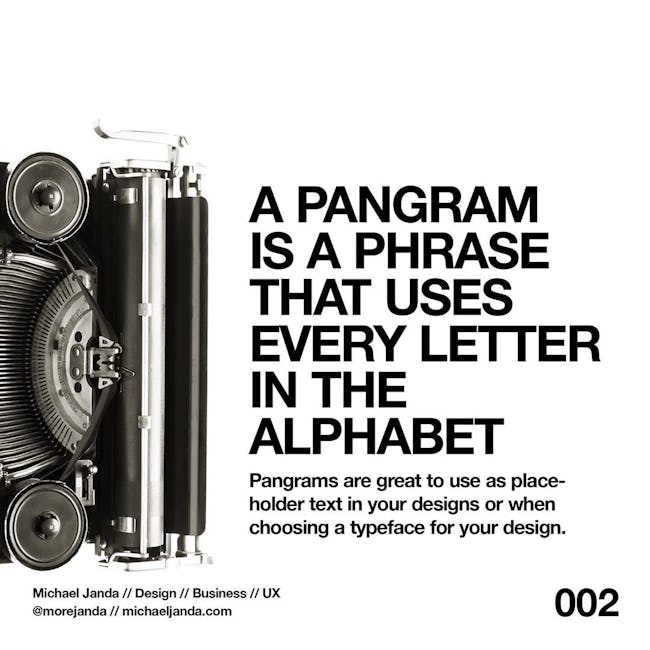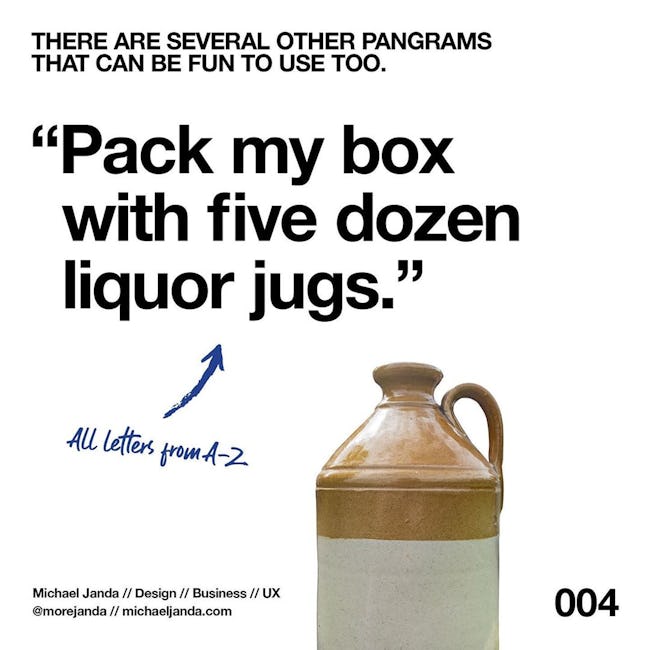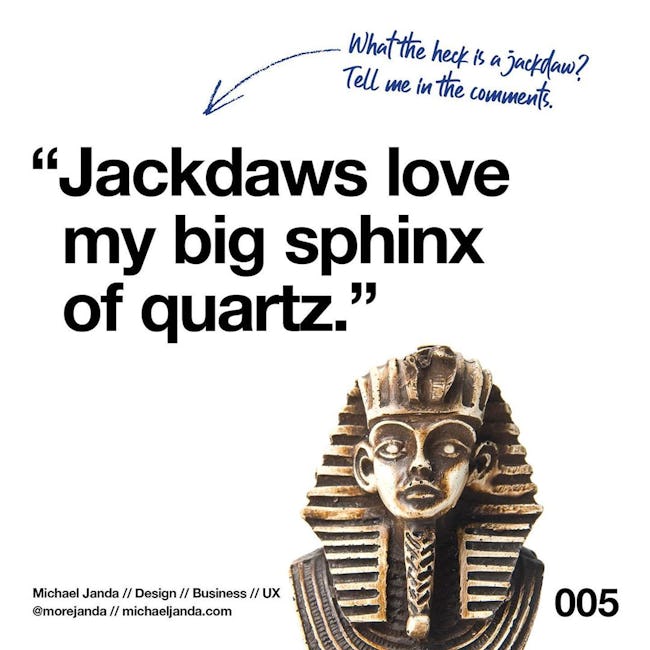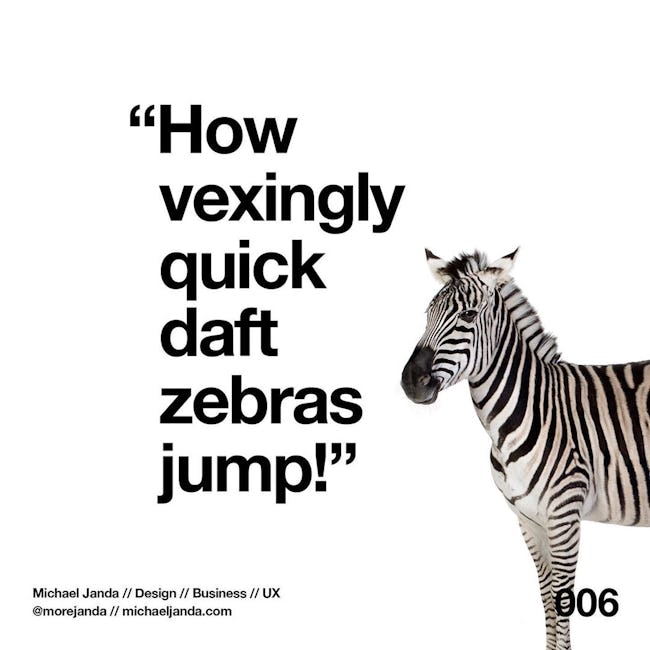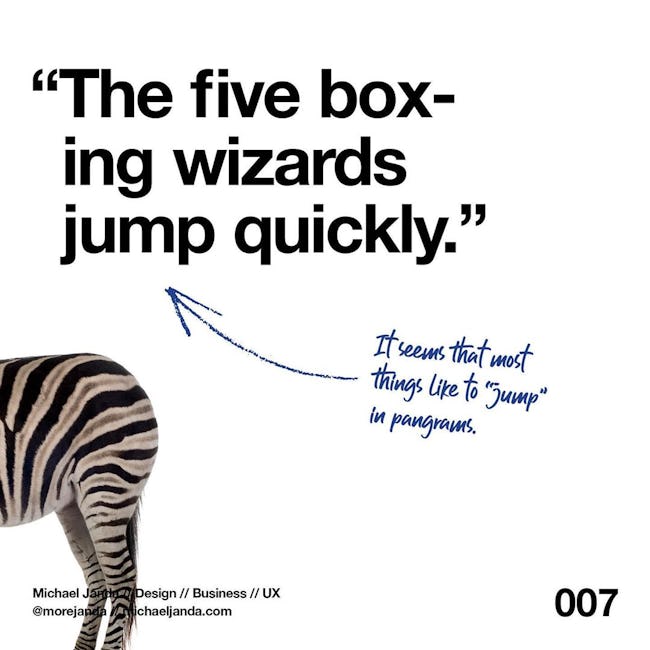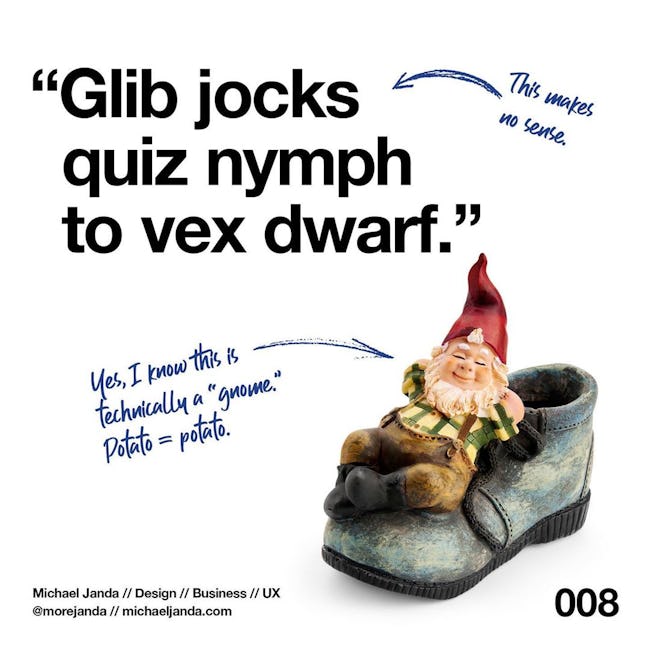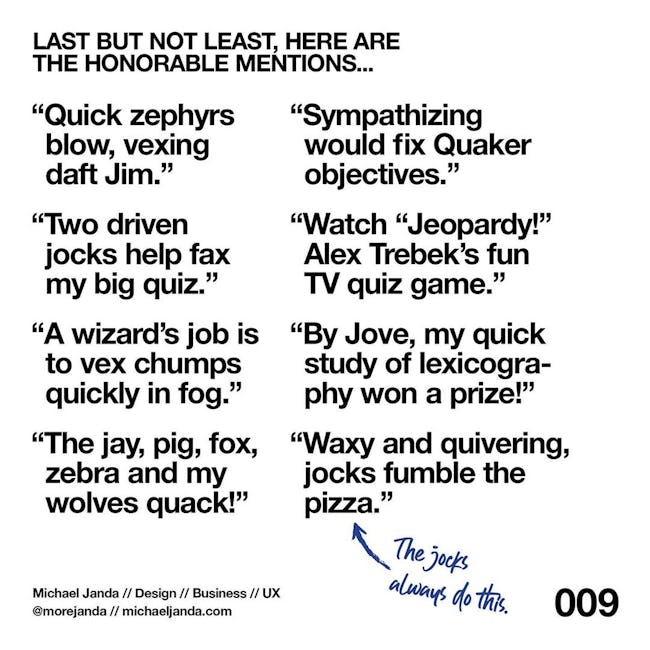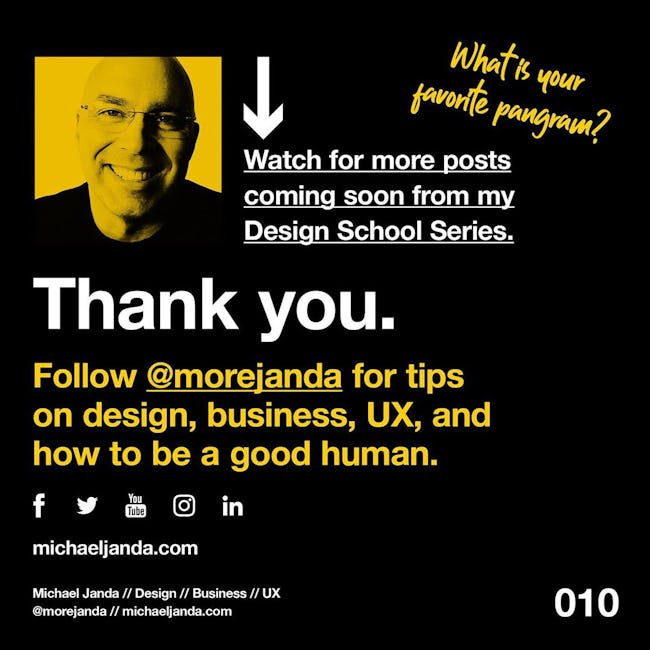 THE QUICK BROWN PANGRAM?
A PANGRAM IS A PHRASE THAT USES EVERY LETTER IN THE ALPHABET Pangrams are great to use as placeholder text in your designs or when choosing a typeface for your design.
This is the most famous pangram... The quick brown fox jumps over the lazy dog.
Here are many others that can be fun to use... Jived fox nymph grabs quick waltz.
Sphinx of black quartz, judge my vow.
The five boxing wizards jump quickly.
Glib jocks quiz nymph to vex dwarf.
How vexingly quick daft zebras jump!
Jackdaws love my big sphinx of quartz.
Pack my box with five dozen liquor jugs.
A wizard's job is to vex chumps quickly in fog.
asdasdasda
Quick zephyrs blow, vexing daft Jim.
Two driven jocks help fax my big quiz.
The jay, pig, fox, zebra and my wolves quack!
Sympathizing would fix Quaker objectives.
Watch Jeopardy! Alex Trebek's fun TV quiz game.
By Jove, my quick study of lexicography won a prize!
Waxy and quivering, jocks fumble the pizza.
WHAT IS YOUR FAVORITE PANGRAM?
More booklets by Michael Janda
More Design booklets
Your recently viewed booklets
See all booklets