Booklet
The Psychology of Graphic Design Pricing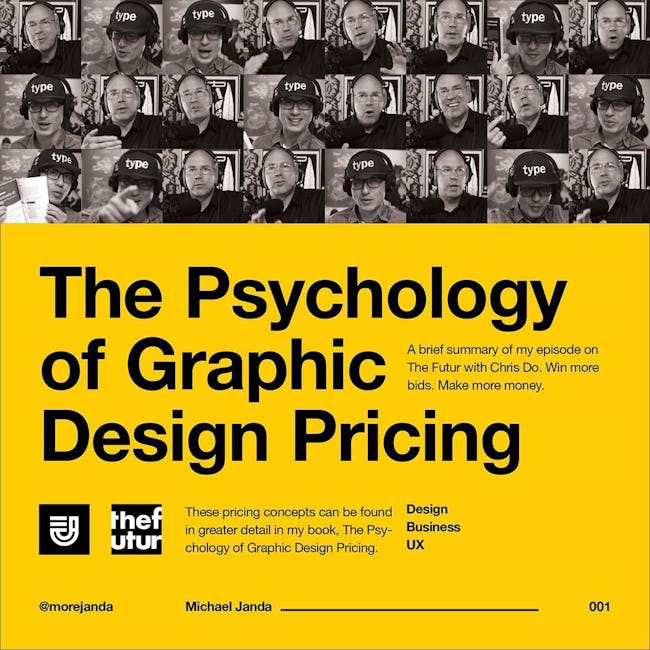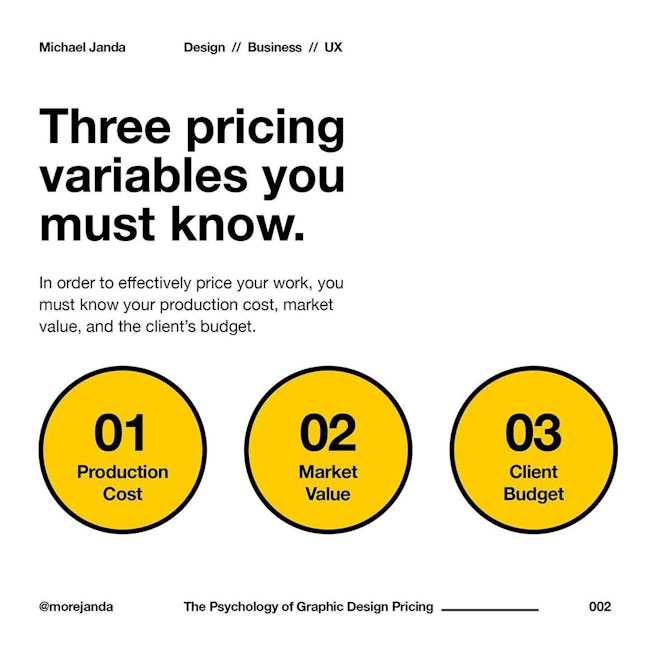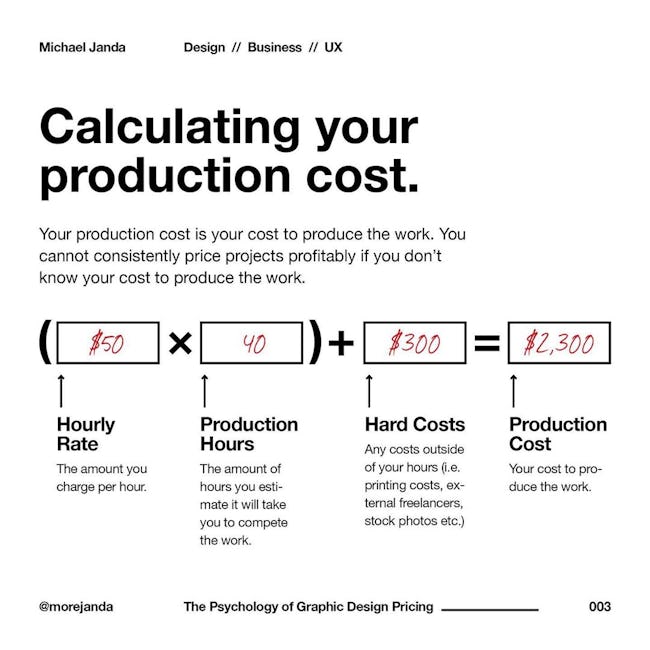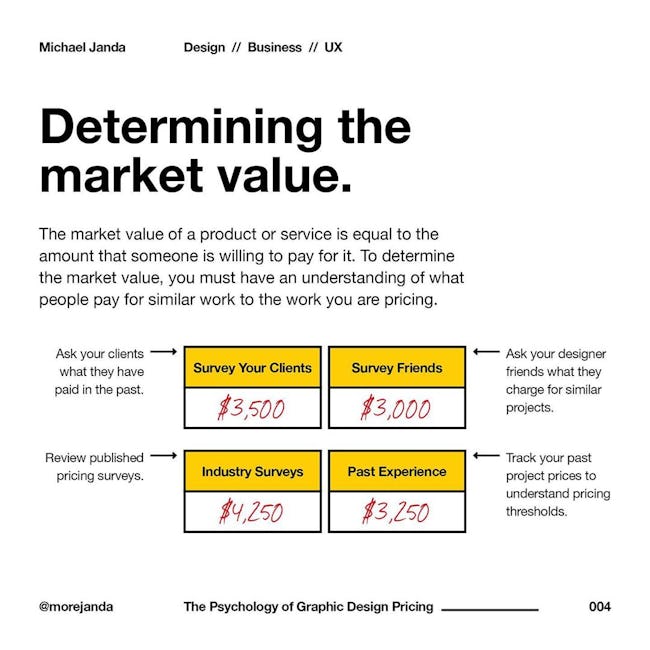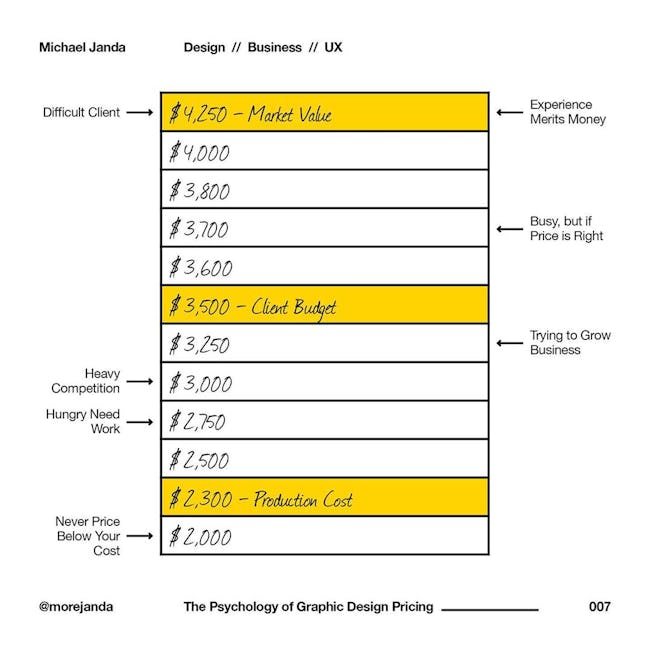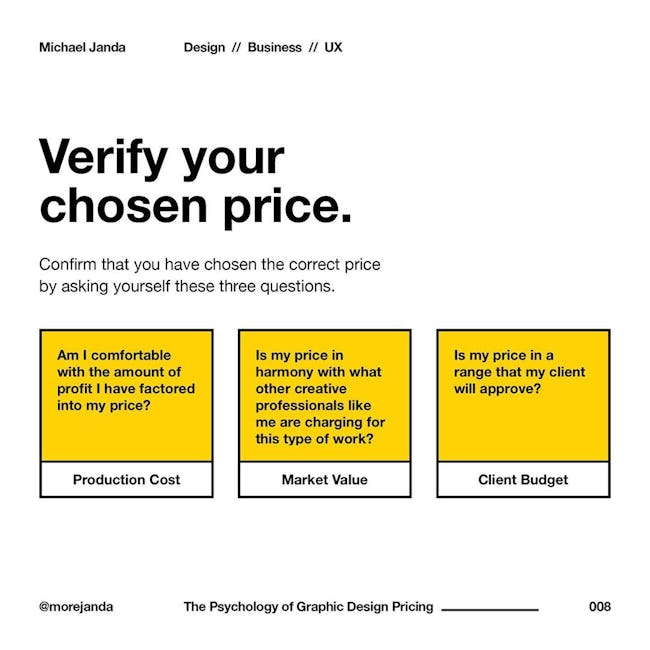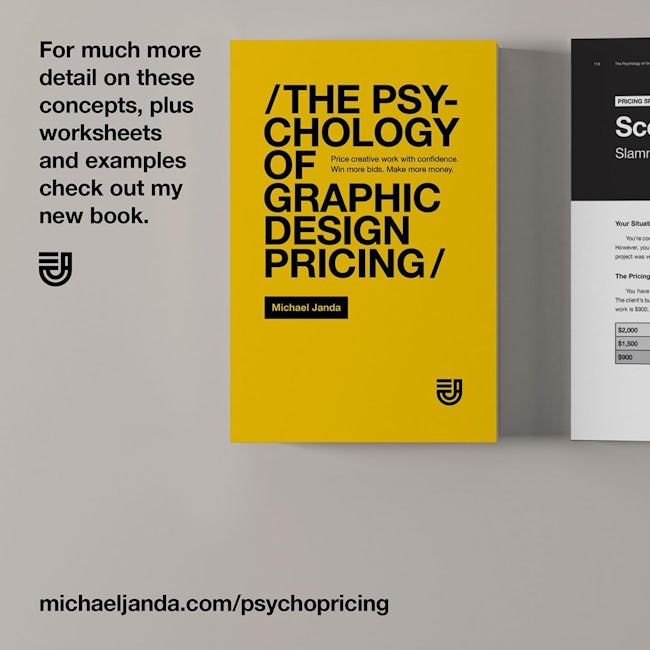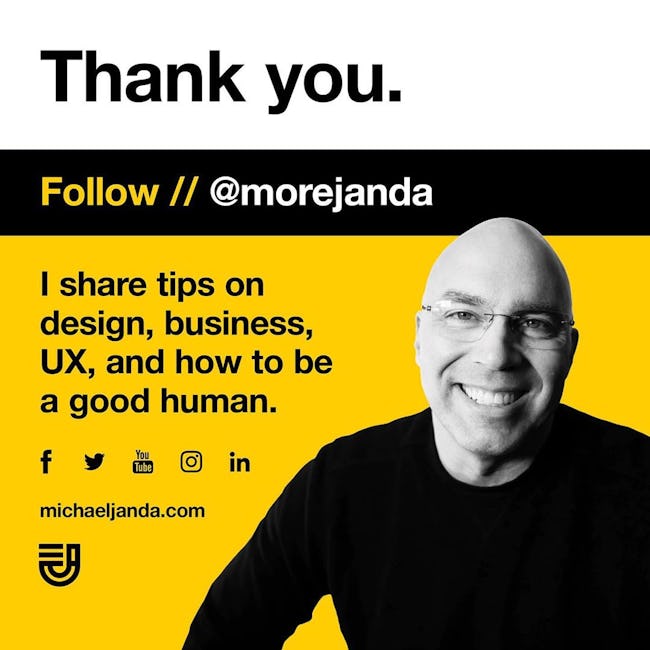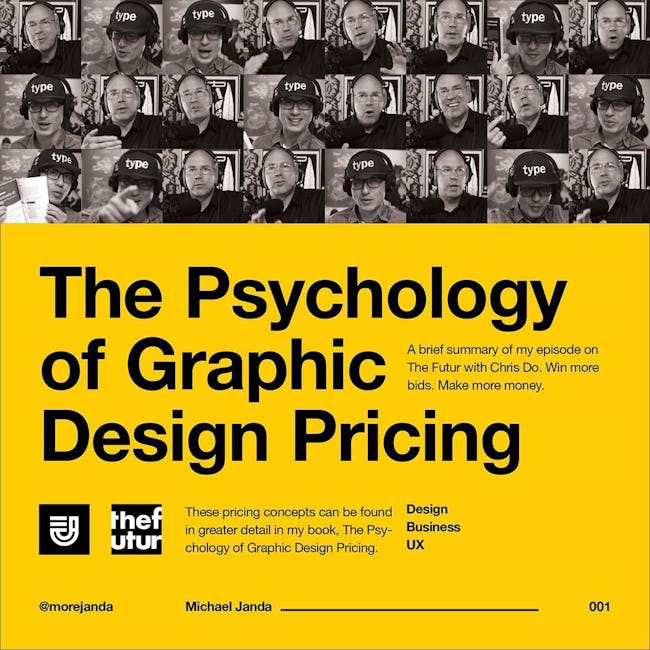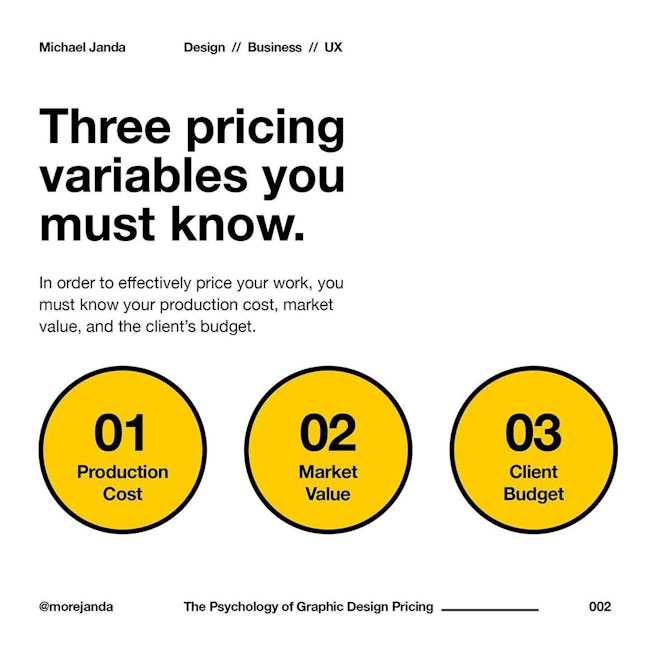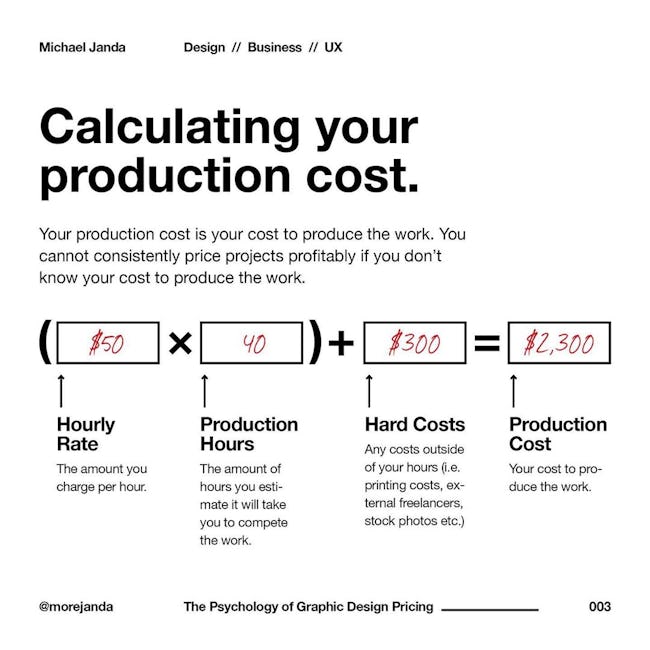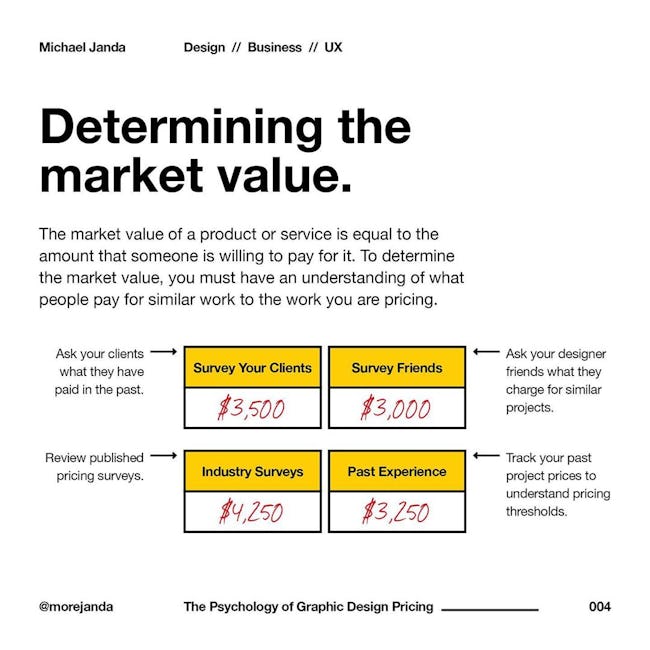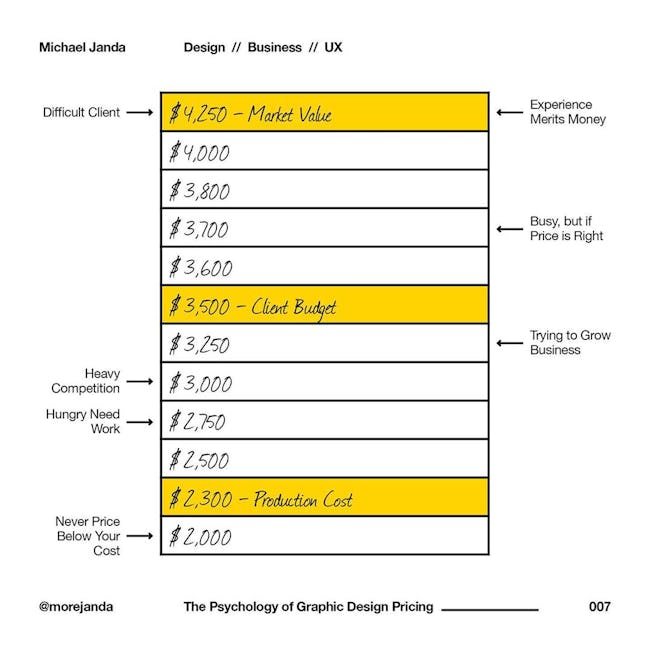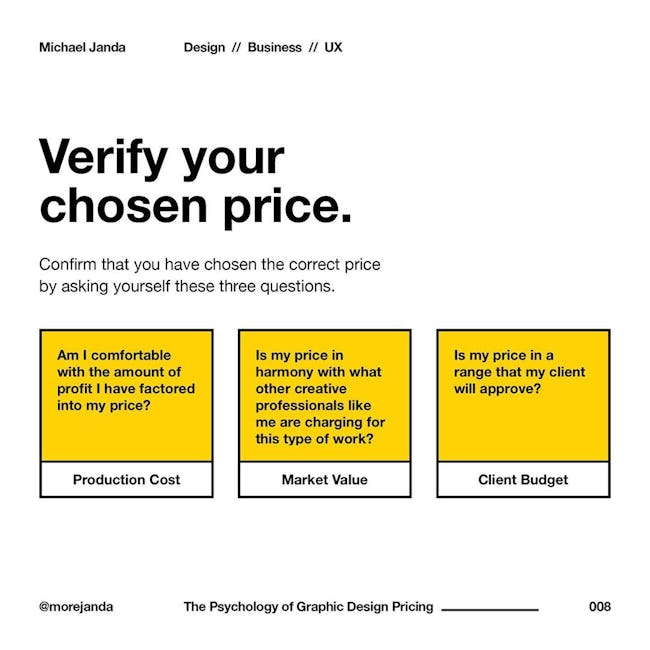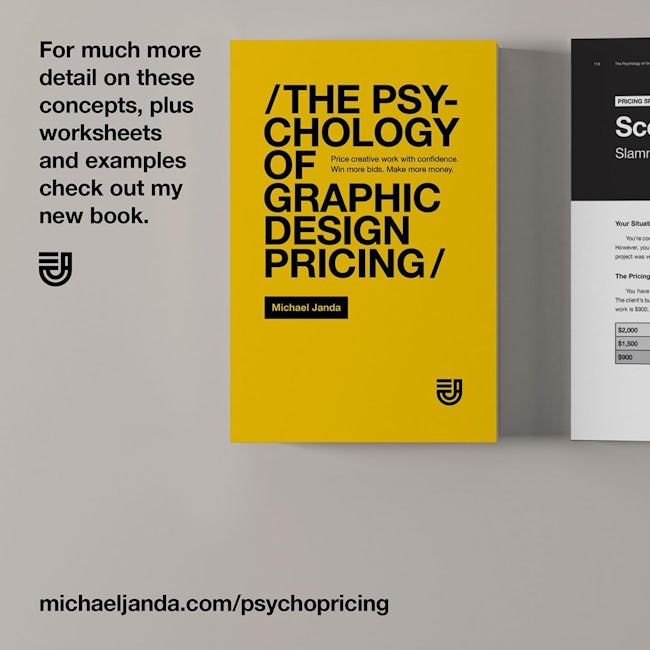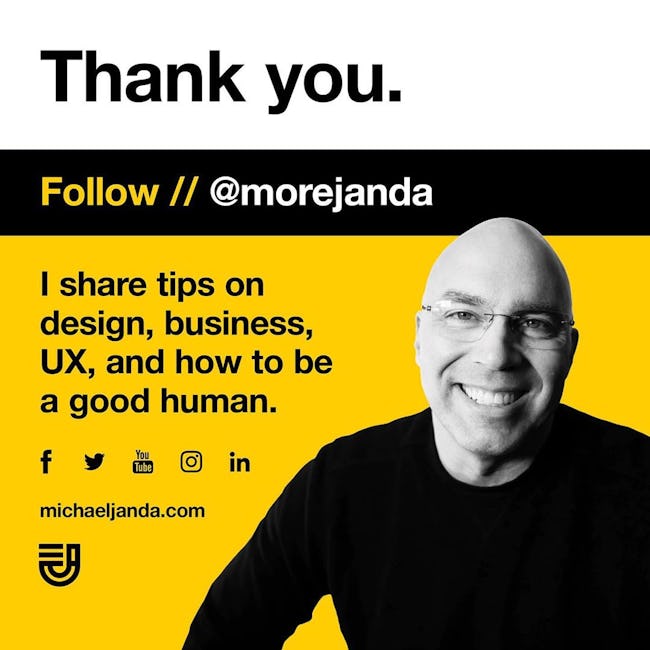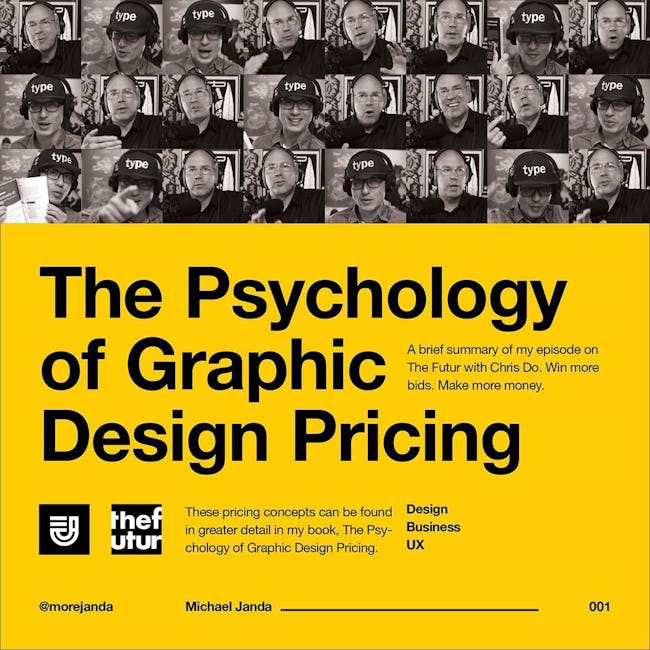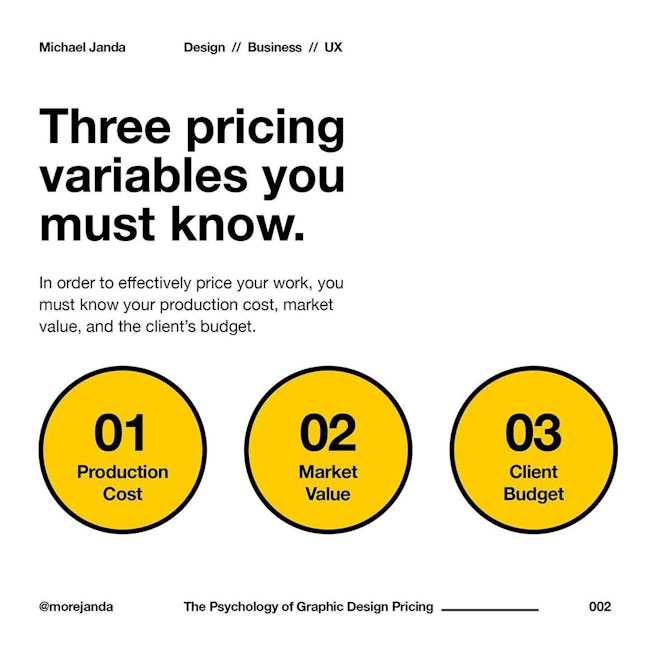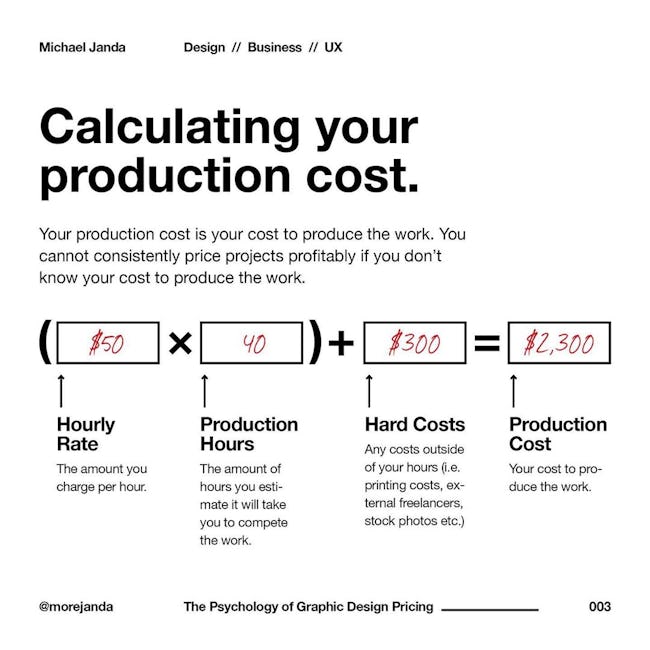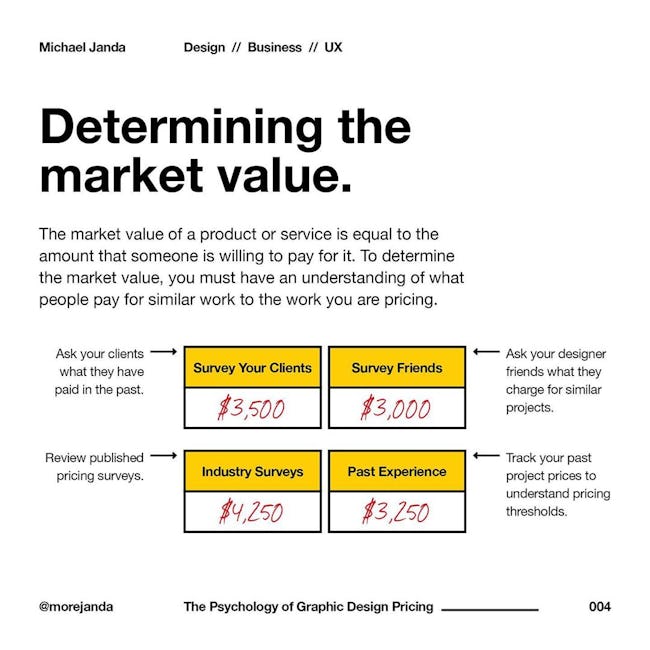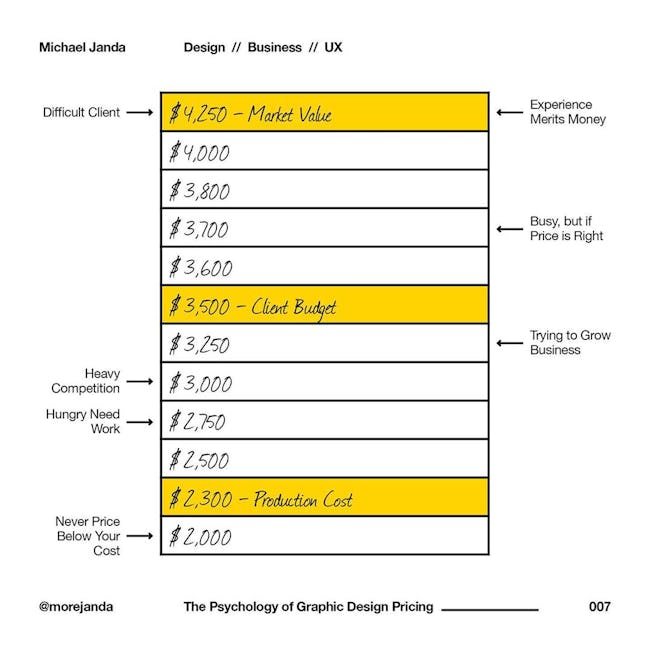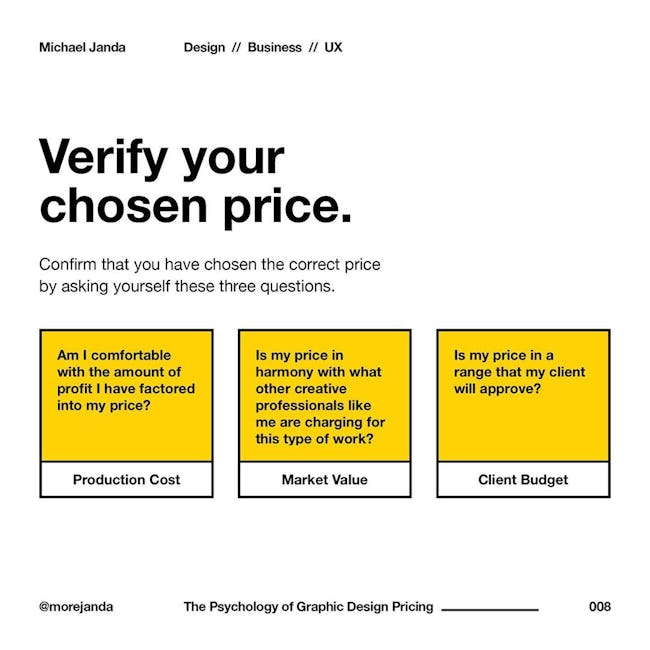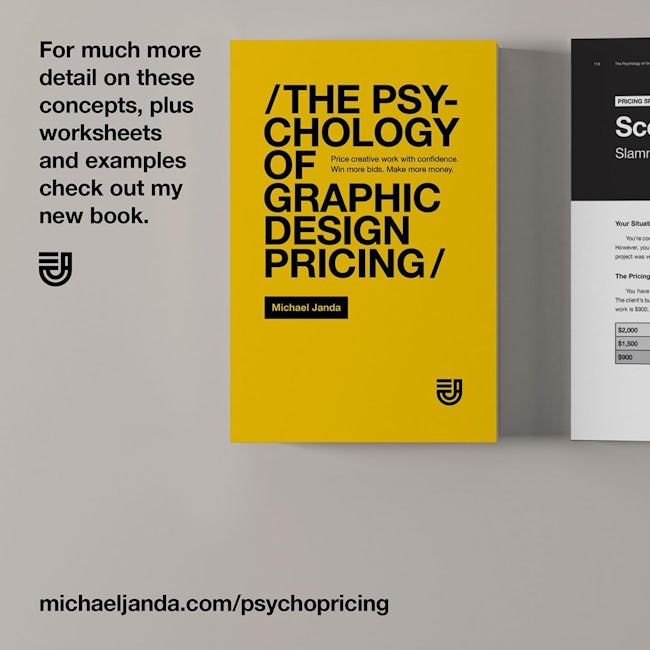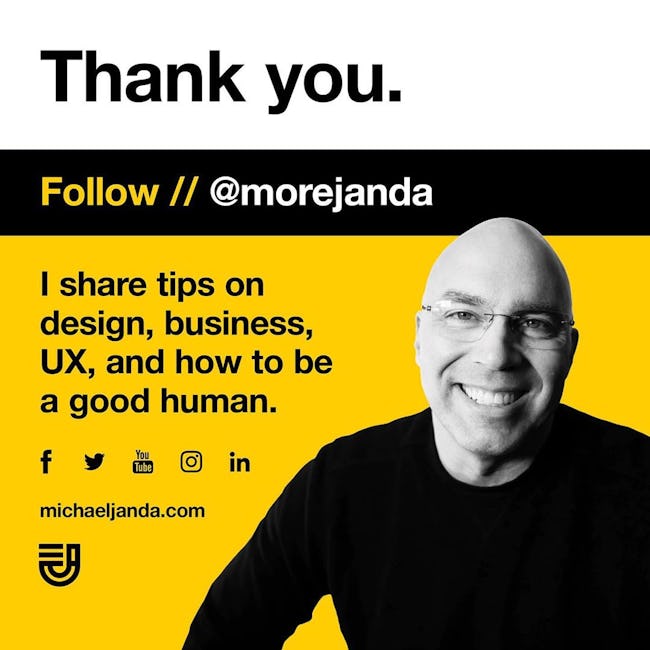 The Psychology of Graphic Design Pricing
A brief summary of my episode on The Futur with Chris Do ( @thechrisdo @thefuturishere ). Price creative work with confidence. Win more bids. Make more money.
Three pricing variables you must know.
In order to effectively price your work, you must know your production cost, market value, and the client's budget.
Production Cost
Market Value
Client Budget
Calculating your production cost.
Your production cost is your cost to produce the work. You cannot consistently price projects profitably if you don't know your cost to produce the work.
Determining the market value.
The market value of a product or service is equal to the amount that someone is willing to pay for it. To determine the market value, you must have an understanding of what people pay for similar work to the work you are pricing.
Ask the client for their budget.
Clients who value design will have higher budgets than those who do not. Asking for the budget will ensure that you do not spend time crafting a proposal for a client who cannot afford to work with you AND that you do not leave money on the table by bidding a project too low. The fol- lowing techniques will help you extract the client budget.
Plot your variables in a spectrum.
Take the three pricing variables and plot them in a spectrum from high to low. Then fill in prices between each of the variables.
You are now ready to choose a price based on the current circumstances of your business.
Verify your chosen price.
Confirm that you have chosen the correct price by asking yourself these three questions.
More booklets by Michael Janda
More Design booklets
Your recently viewed booklets
See all booklets