Booklet
The next level user experience of tesla car's dash-board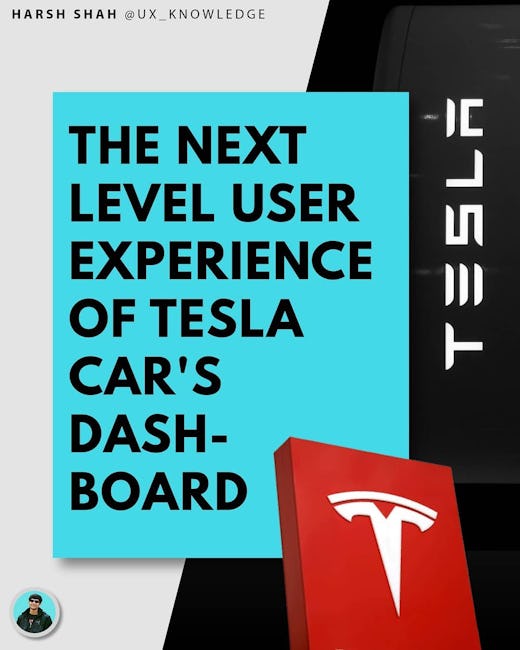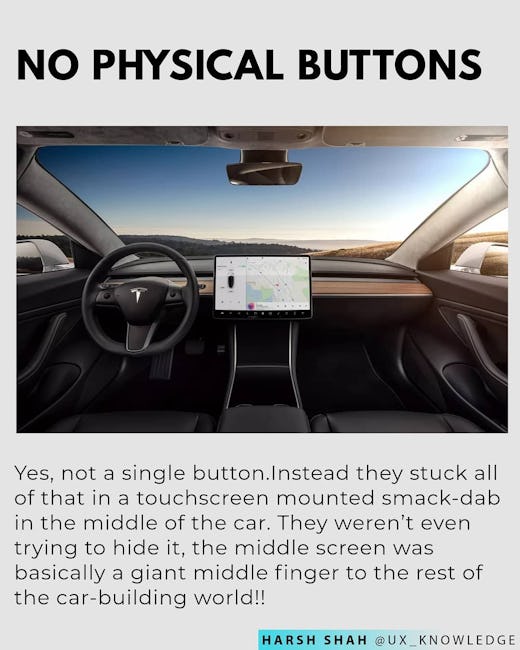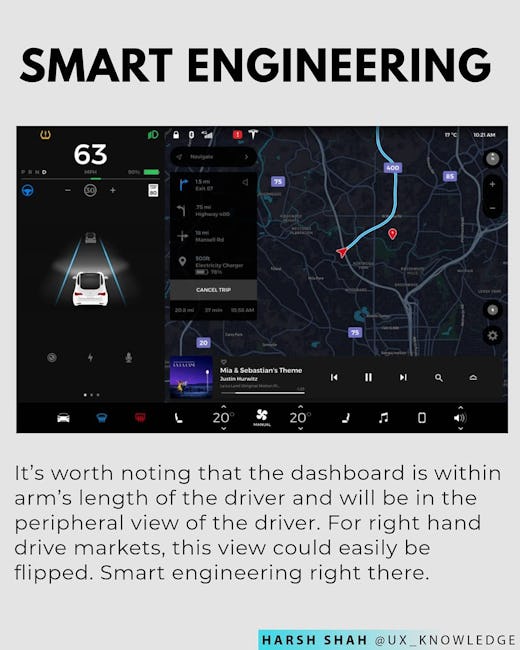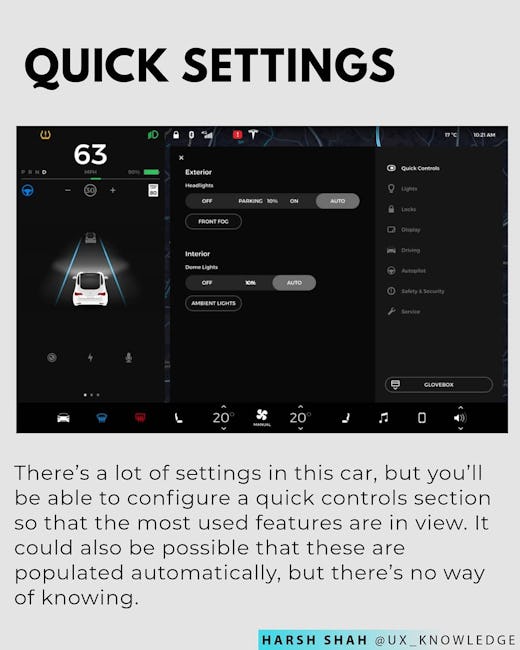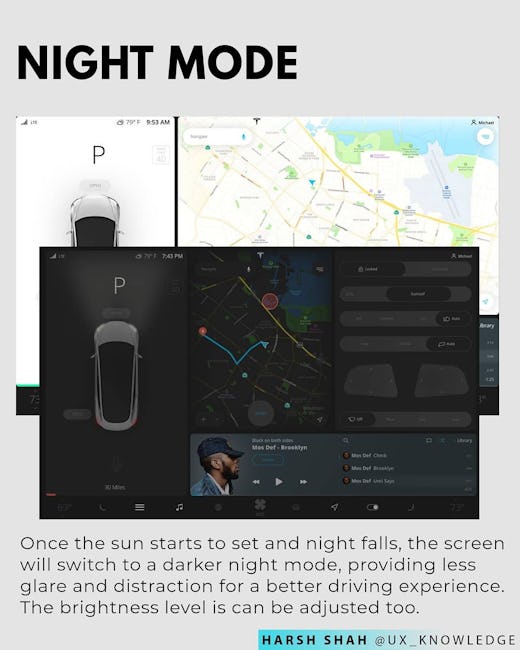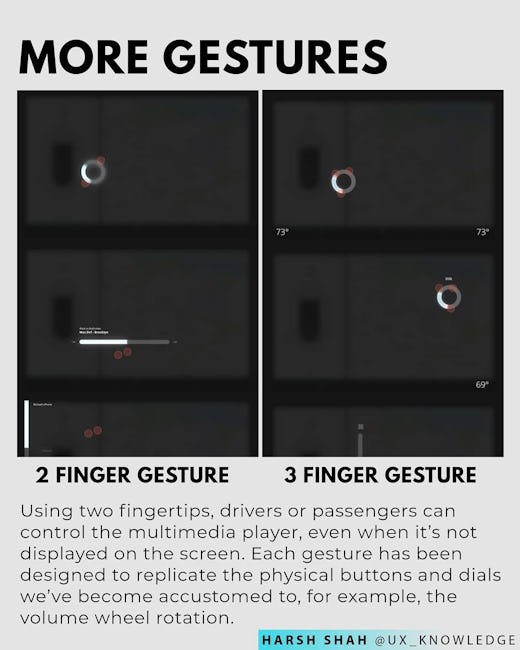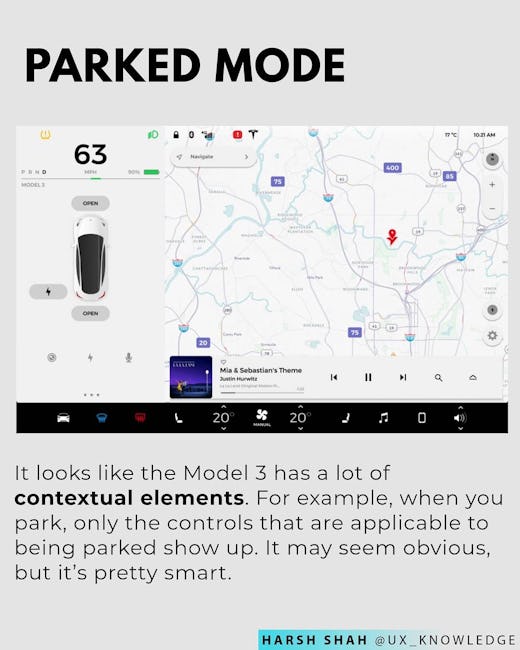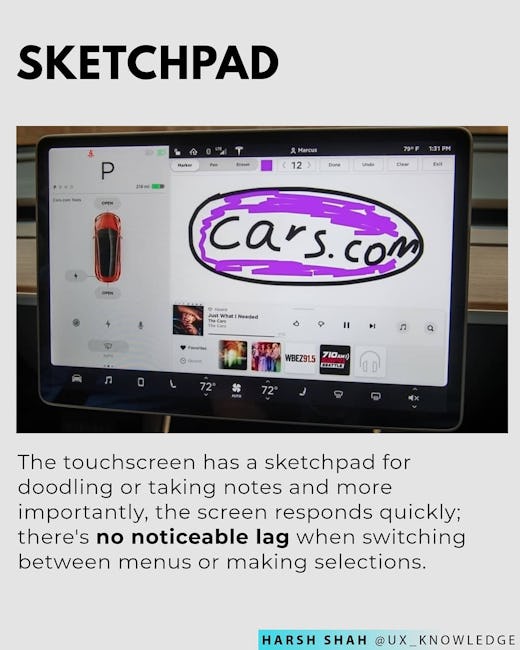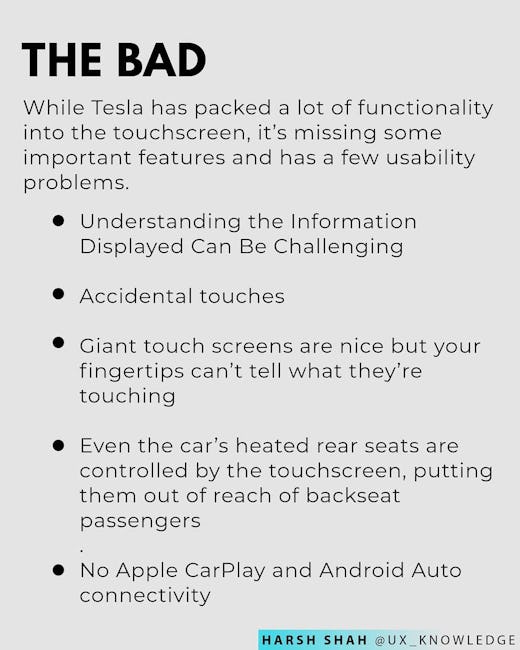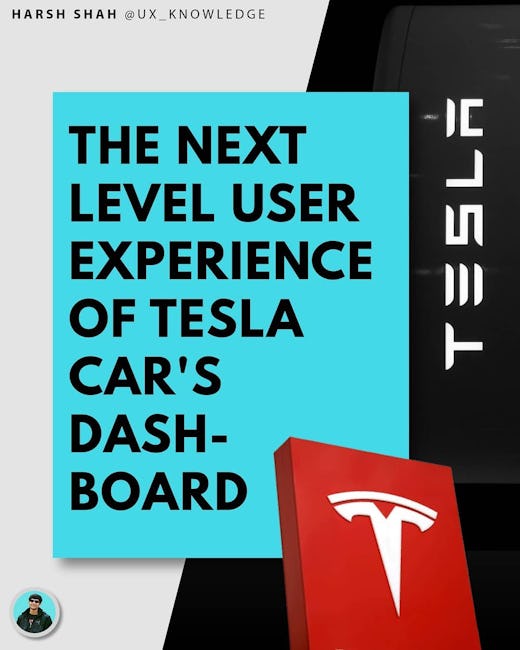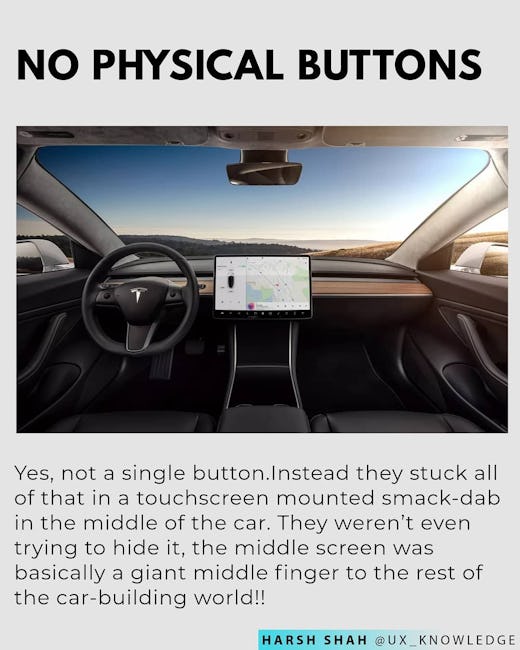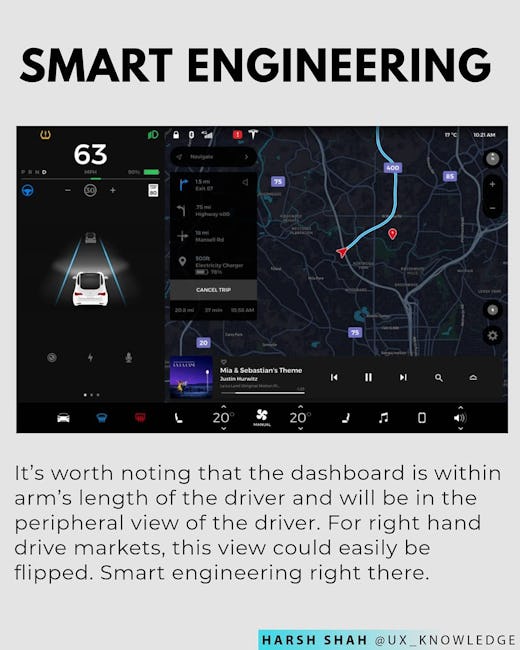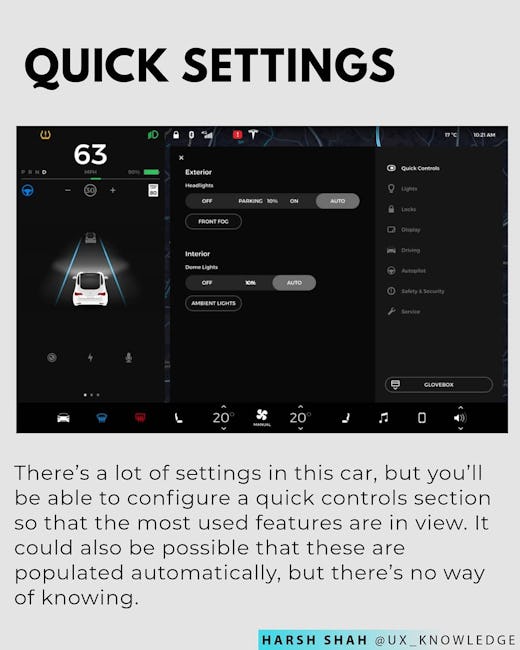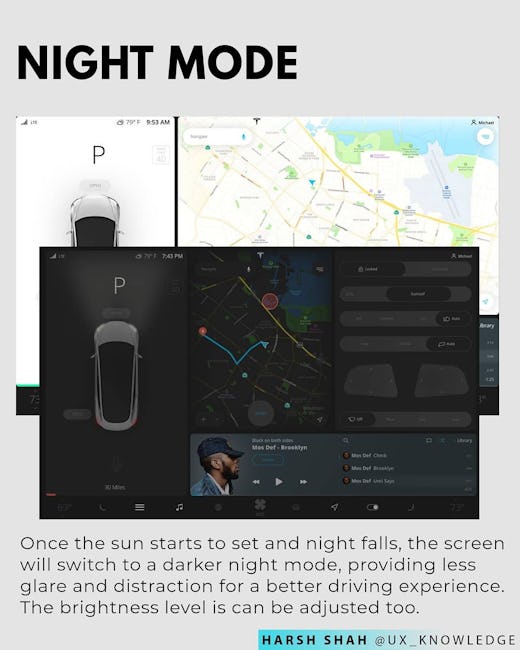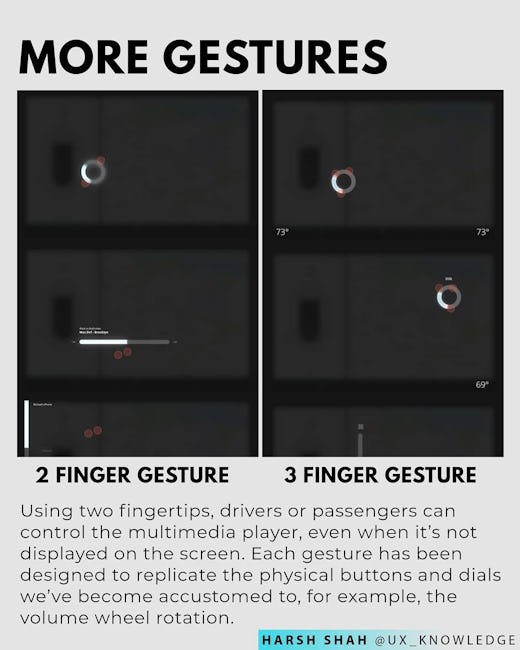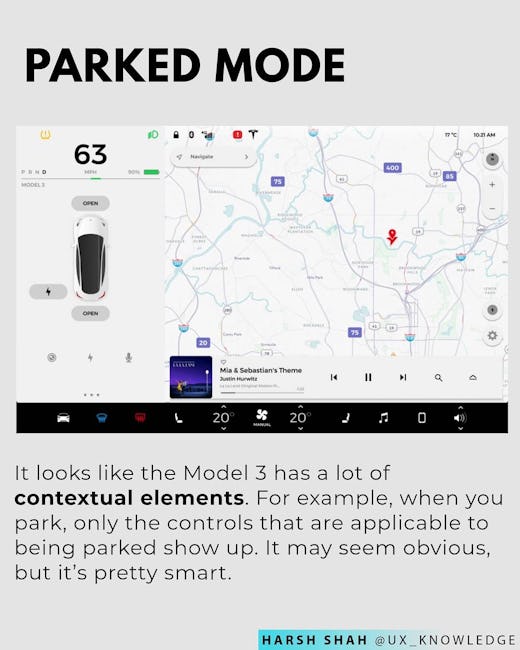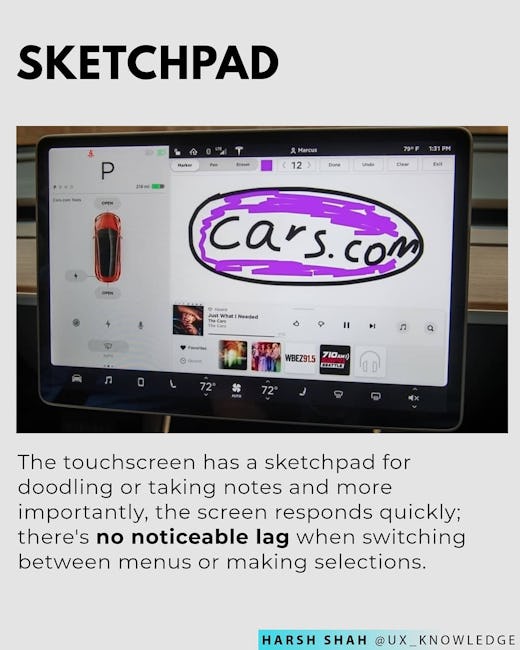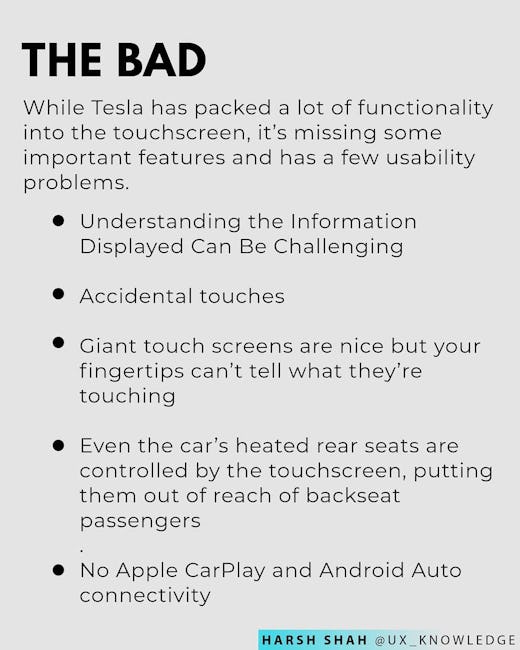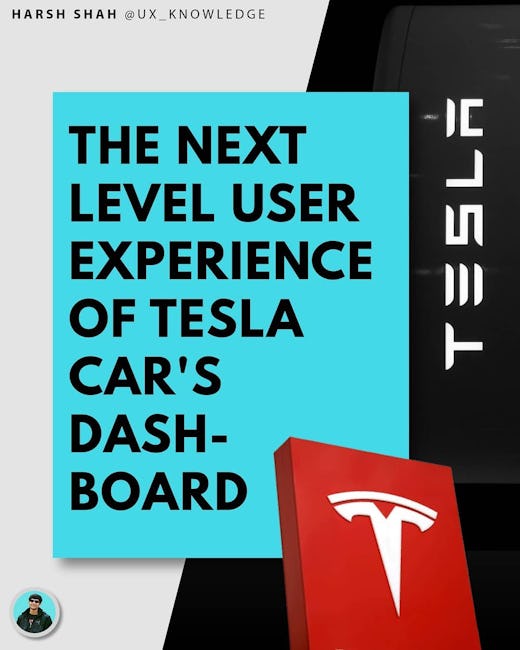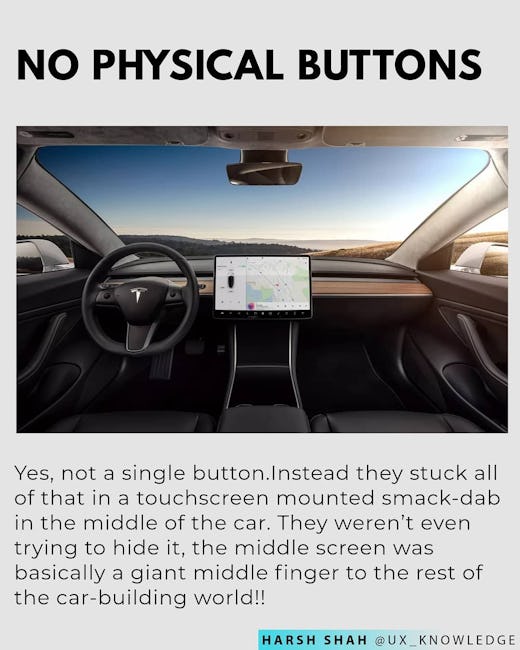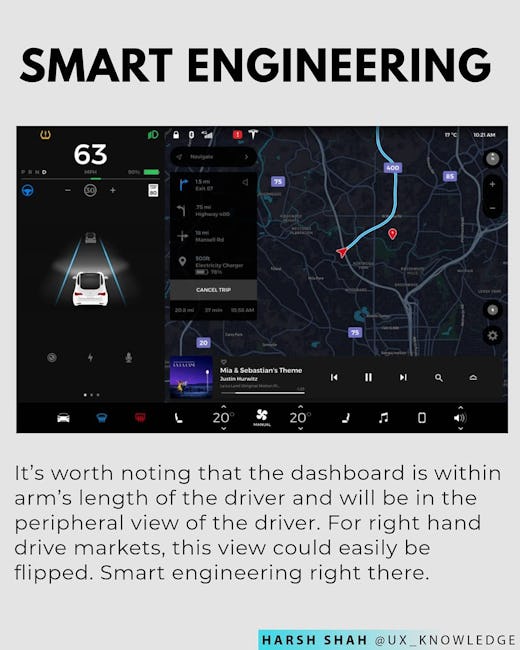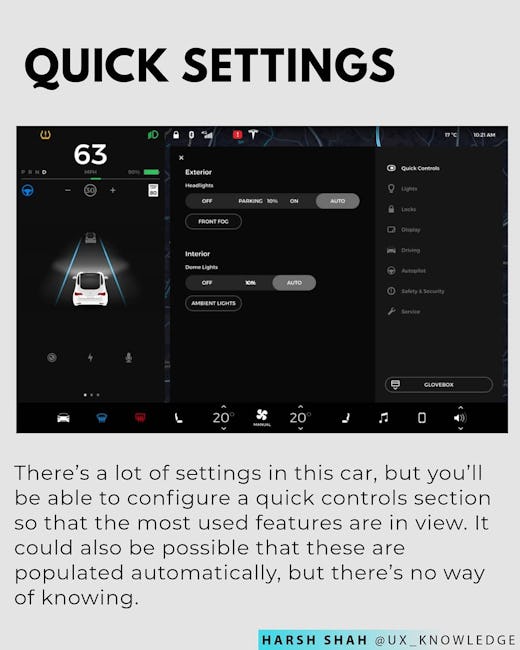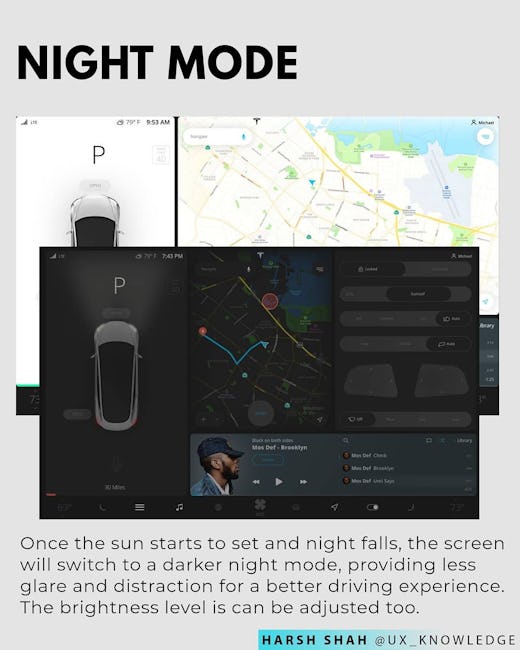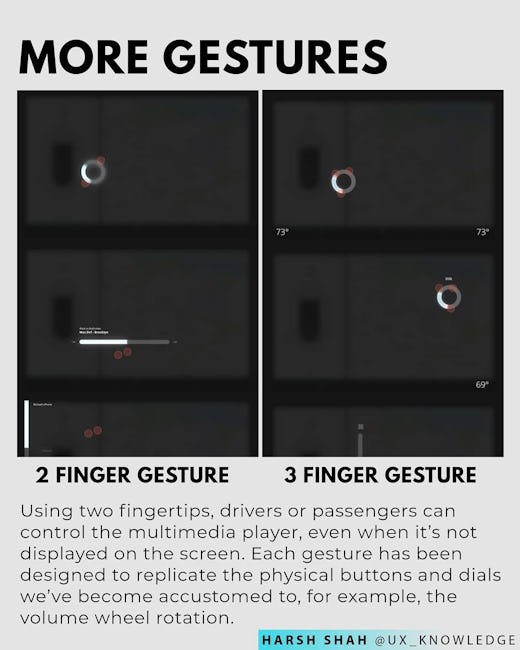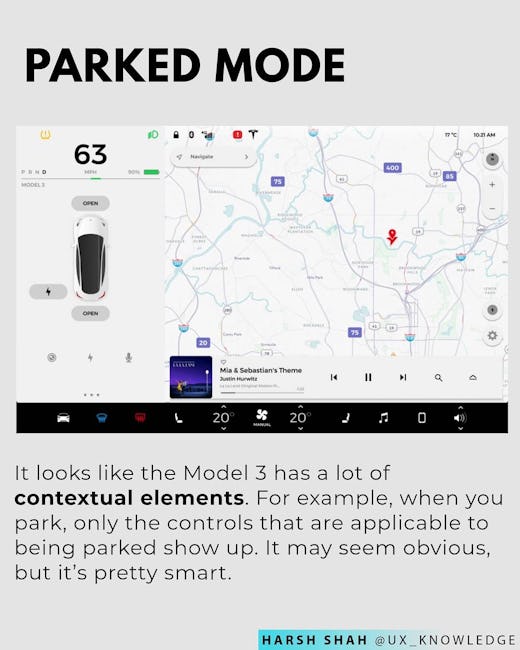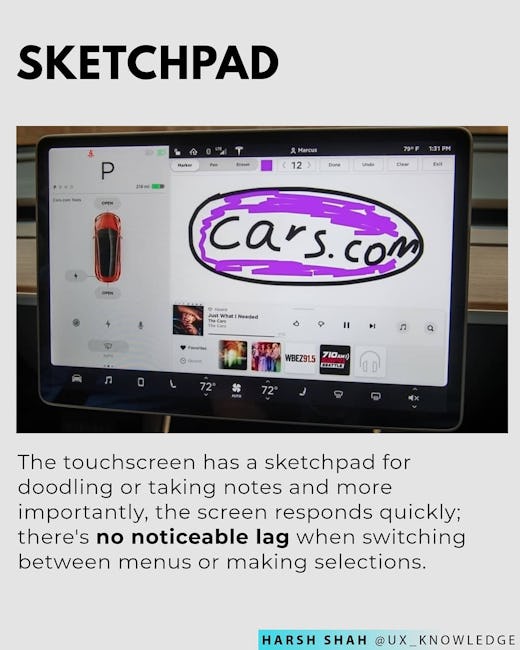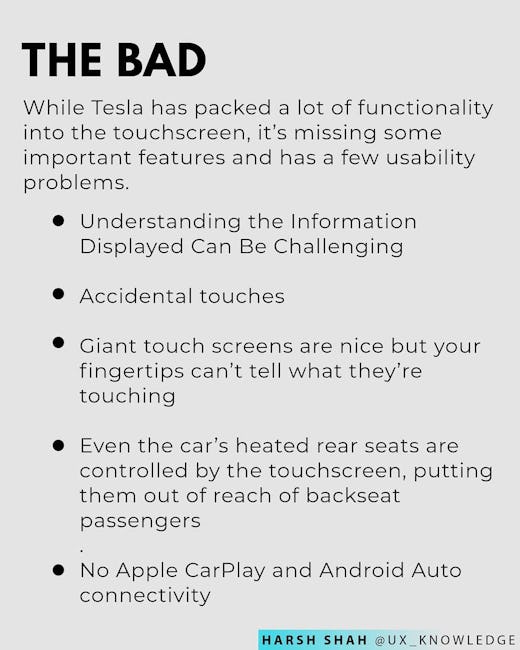 The next level user experience of tesla car's dash-board
NO PHYSICAL BUTTONS
Yes, not a single button.Instead they stuck all ofthat in a touchscreen mounted smack-dab in the middle of the car. They weren't even trying to hide it, the middle screen was basically a giant middle finger to the rest of the car-building world!!
SMART ENGINEERING
It's worth noting that the dashboard is within arm's length of the driver and will be in the peripheral view of the driver. For right hand drive markets, this view could easily be flipped. Smart engineering right there.
QUICK SETTINGS
There's a lot of settings in this car, but you'll be able to configure a quick controls section so that the most used features are in view. It could also be possible that these are populated automatically, but there's no way of knowing.
NIGHT MODE
Once the sun starts to set and night falls, the screen will switch to a darker night mode, providing less glare and distraction for a better driving experience. The brightness level is can be adjusted too.
MORE GESTURES
2 FINGER GESTURE 3 FINGER GESTURE
Using two fingertips, drivers or passengers can control the multimedia player, even when it's not displayed on the screen. Each gesture has been designed to replicate the physical buttons and dials we've become accustomed to, for example, the volume wheel rotation.
PARKED MODE
It looks like the Model 3 has a lot of contextual elements. For example, when you park, only the controls that are applicable to being parked show up. It may seem obvious, but it's pretty smart.
SKETCHPAD
The touchscreen has a sketchpad for doodling or taking notes and more importantly, the screen responds quickly; there's no noticeable lag when switching between menus or making selections.
WHIMSICAL ELEMENTS
As Elon Musk's SpaceX venture, you can switch the navigation map to the surface of Mars, with your position is noted by a small rover and other interesting features. It's the kind of quirky-but-fun thing that a mainstream automaker would never bother to add,apart.
THE BAD
While Tesla has packed a lot of functionality into the touchscreen, it's missing some important features and has a few usability problems.
• Understanding the Information Displayed Can Be Challenging
• Accidental touches
• Giant touch screens are nice but your fingertips can't tell what they're touching
• Even the car's heated rear seats are controlled by the touchscreen, putting them out of reach of backseat passengers
• No Apple CarPlay and Android Auto connectivity
More booklets by Harsh Shah
More Design booklets
Your recently viewed booklets
See all booklets