Booklet
The Most Important Soft Skills Of UX Designers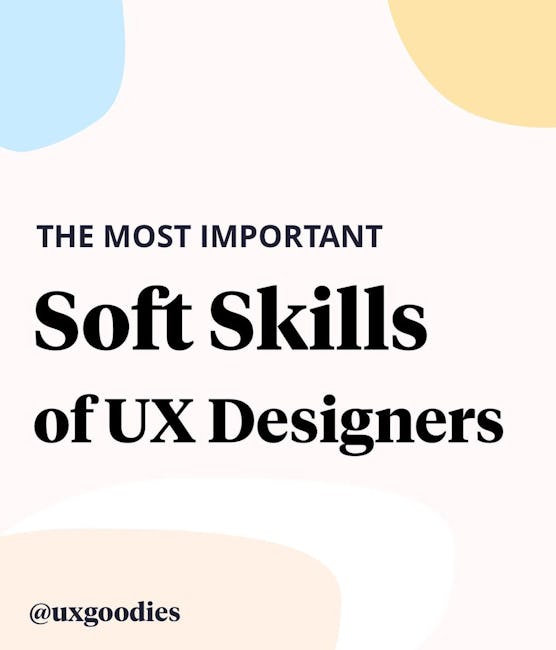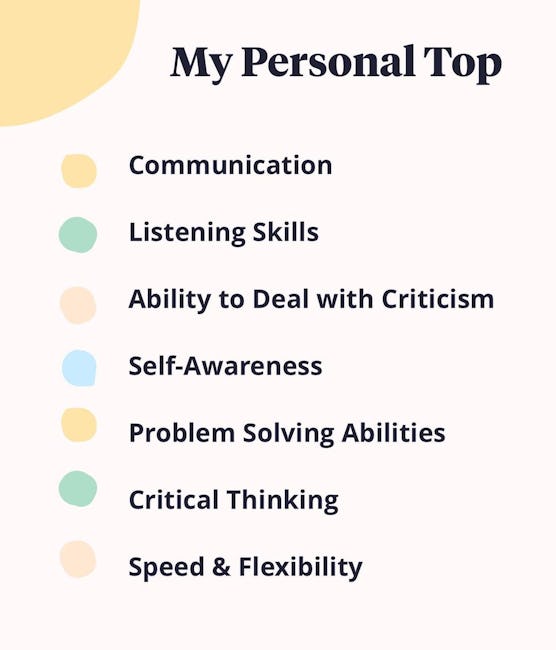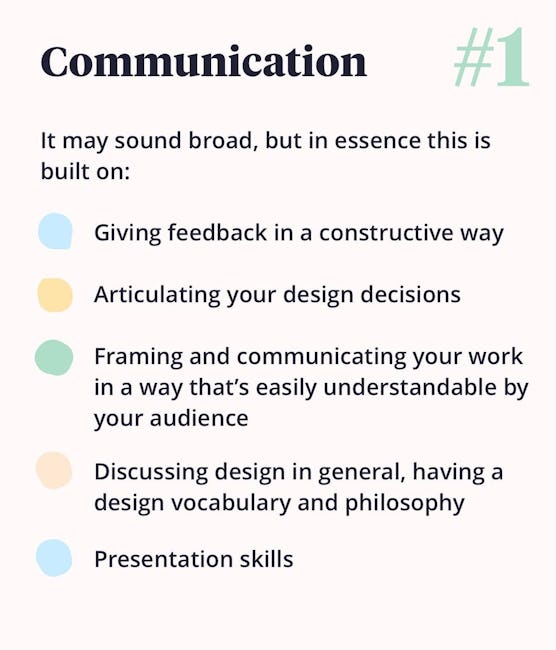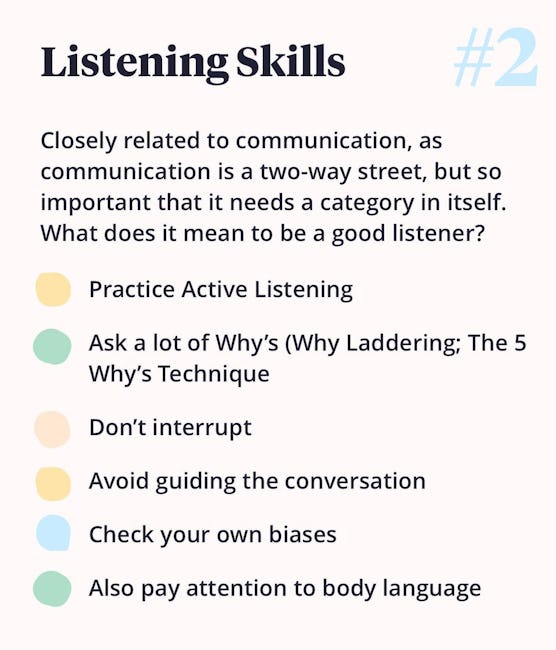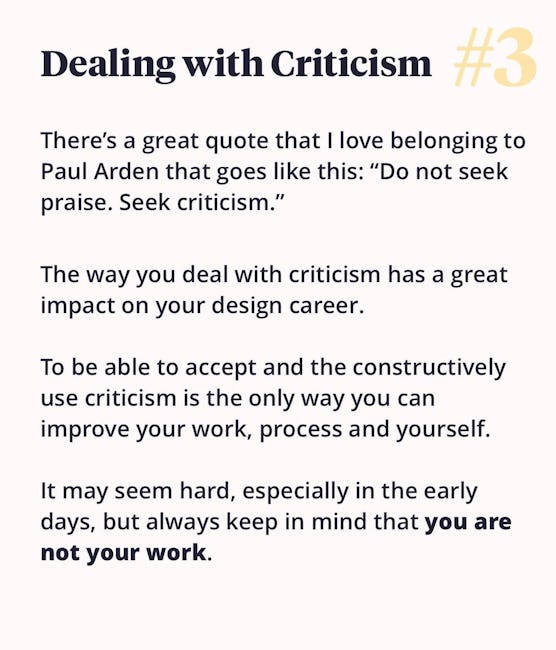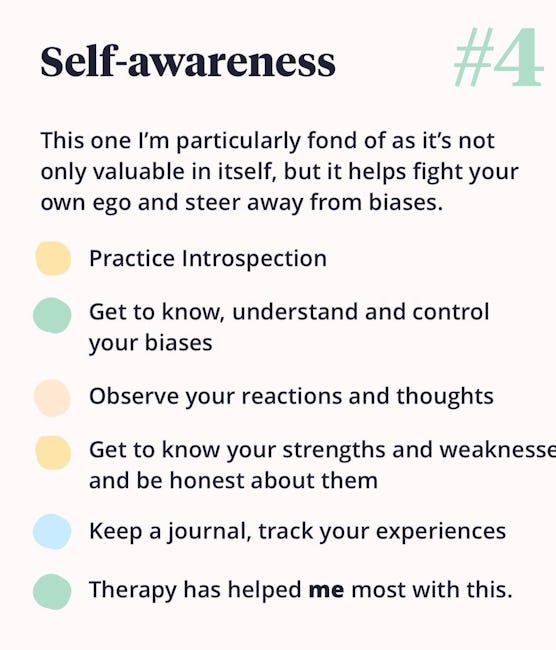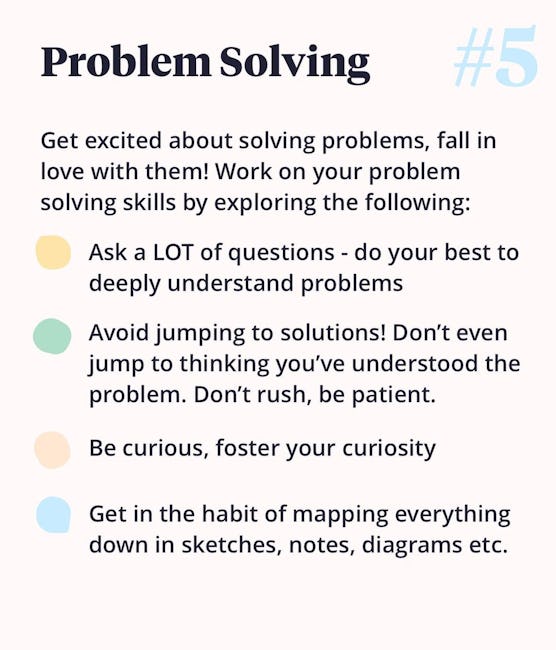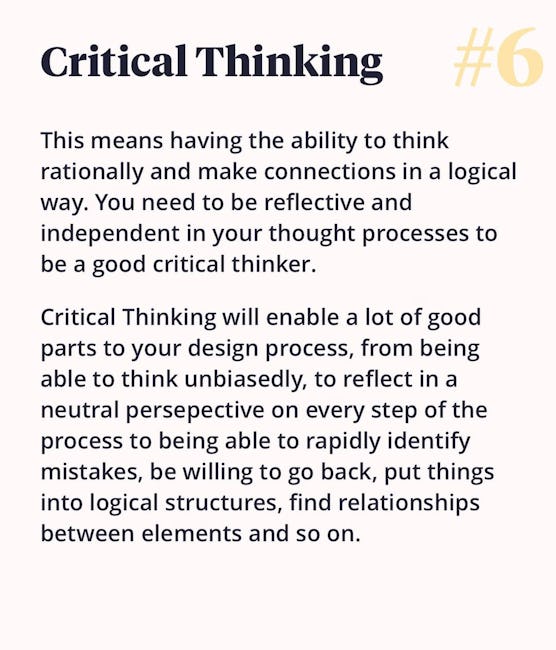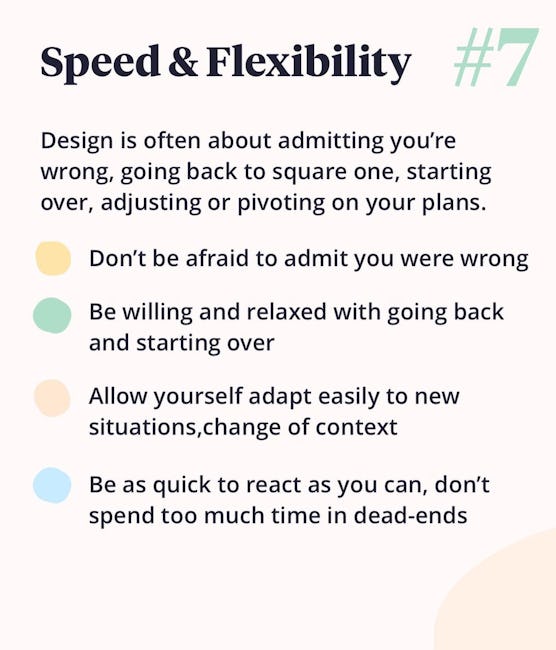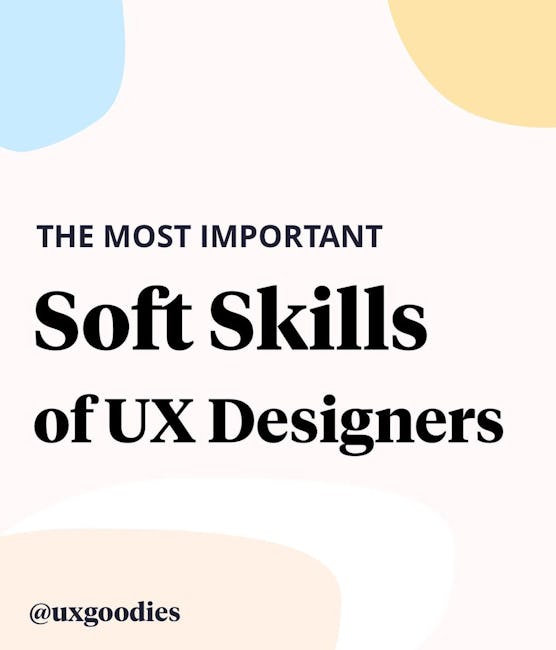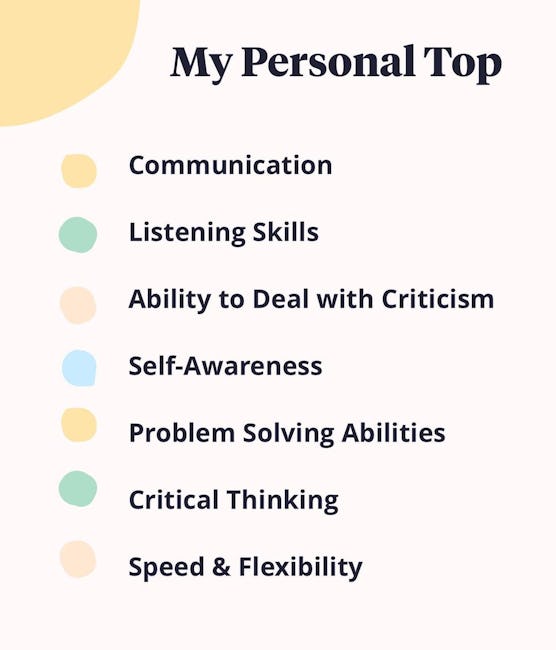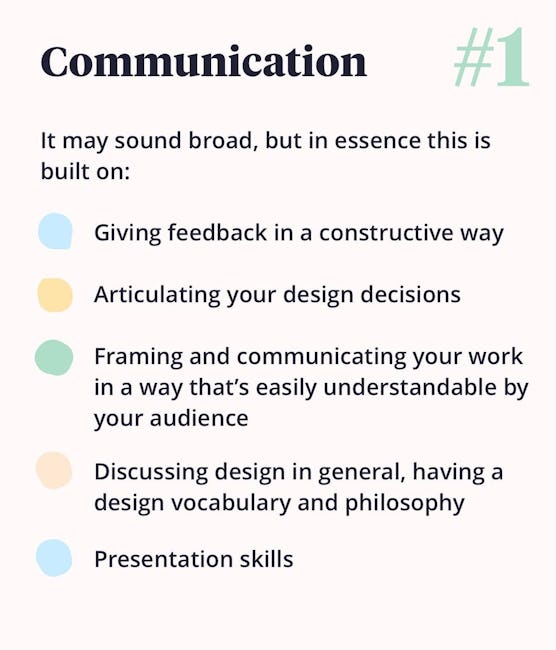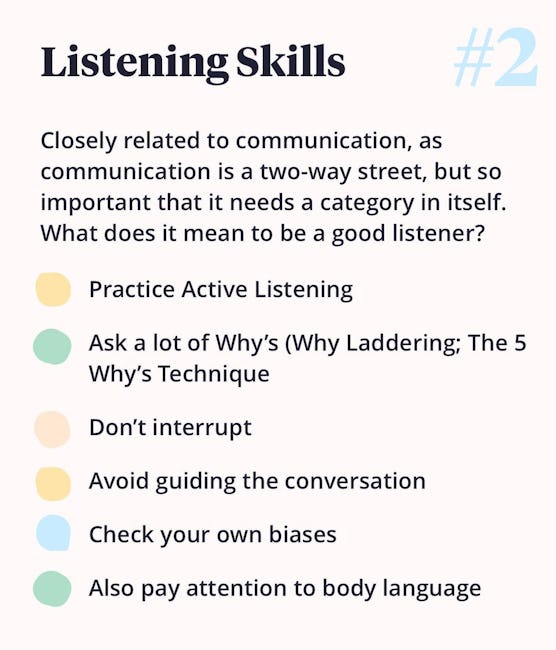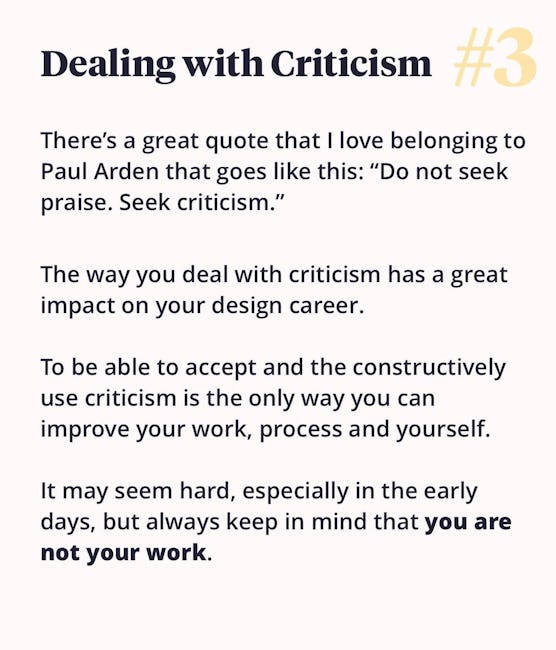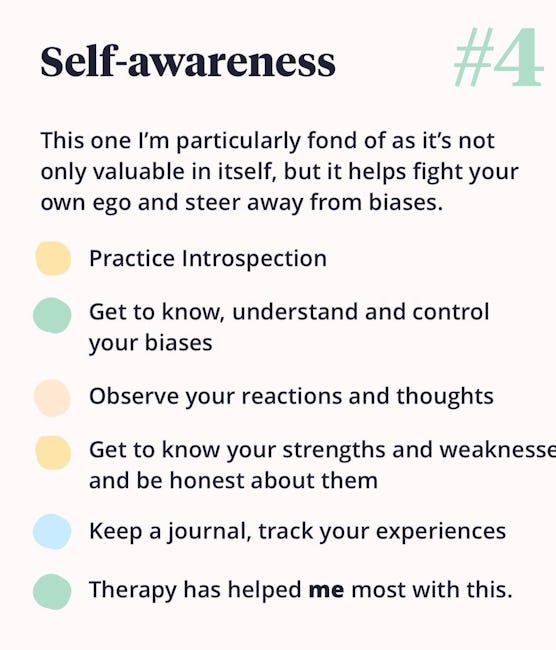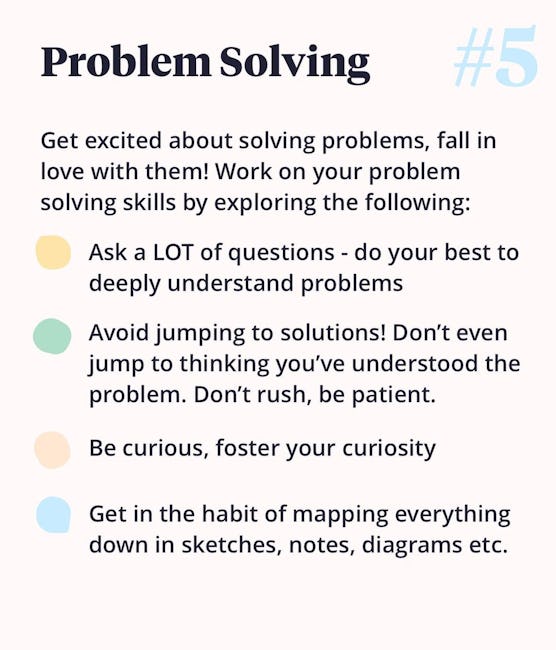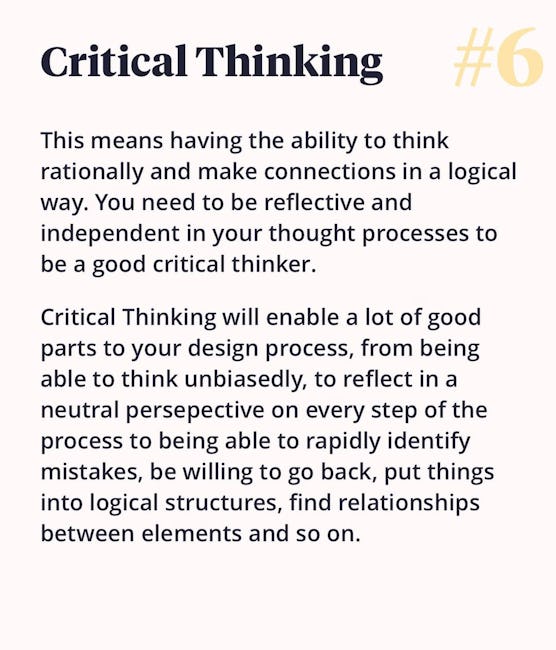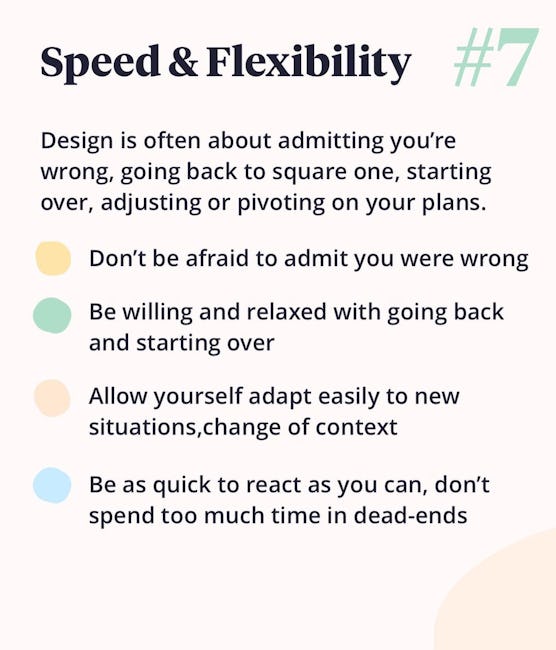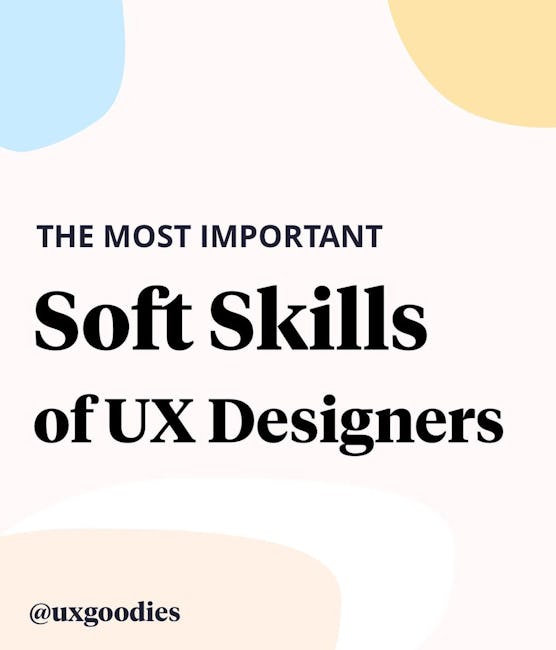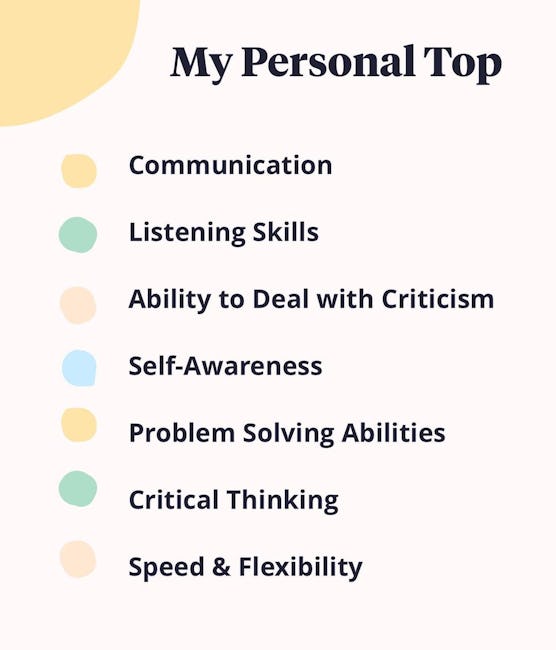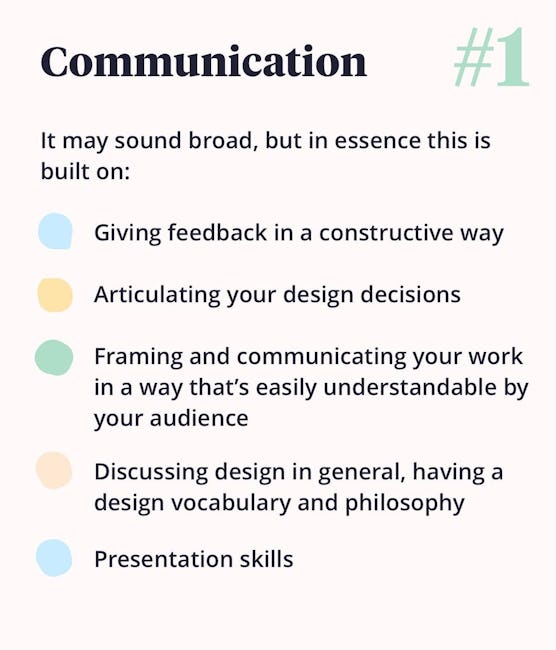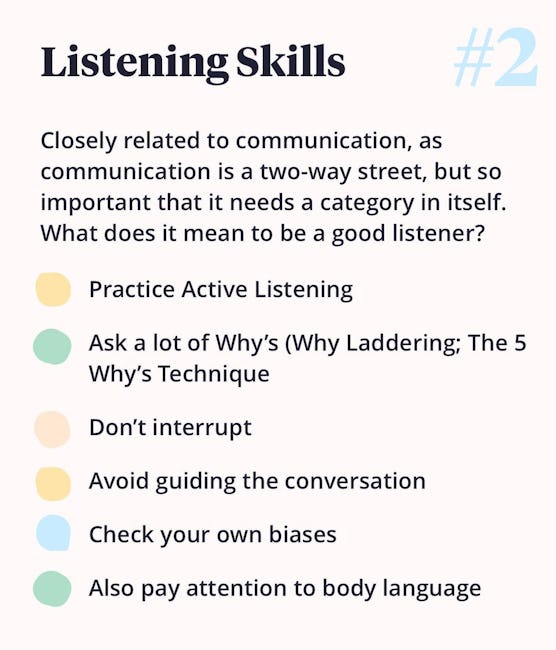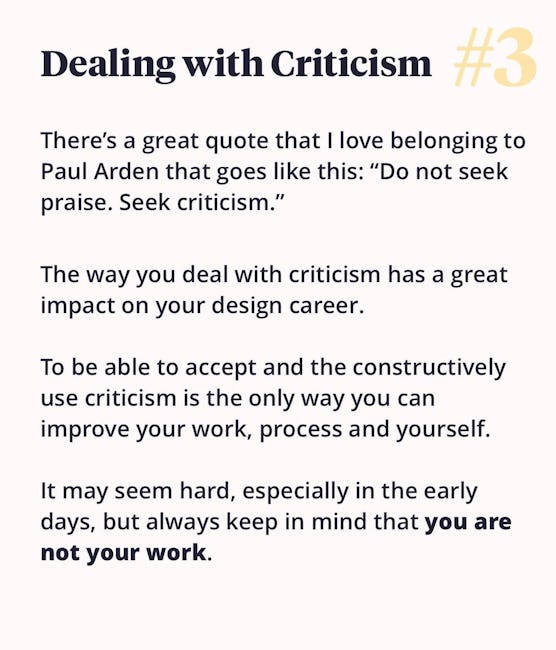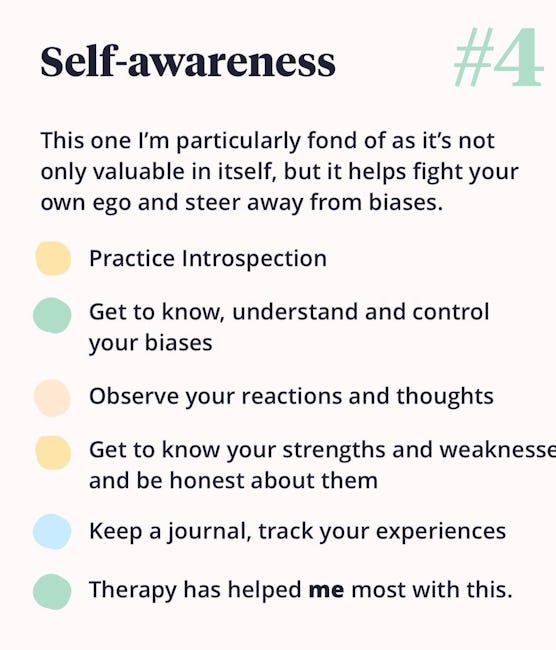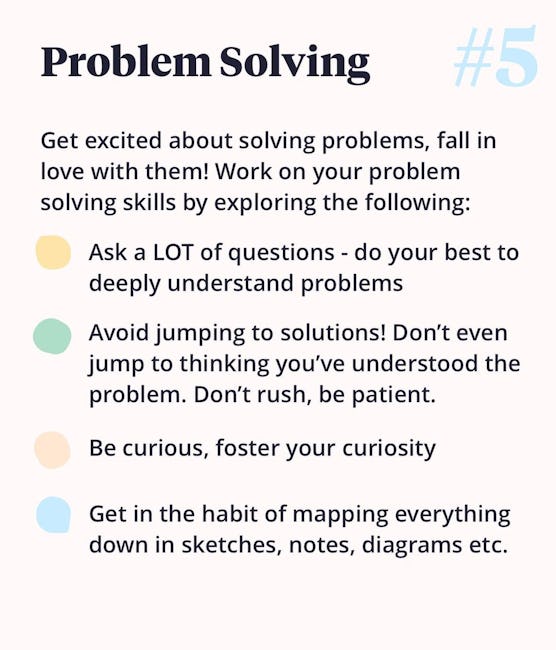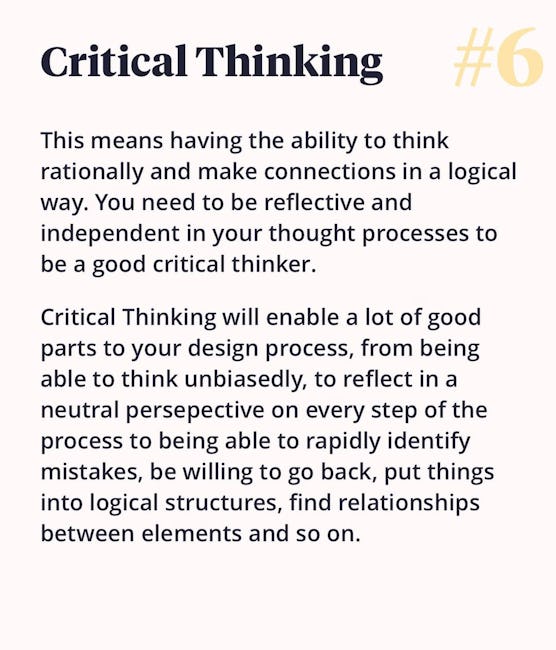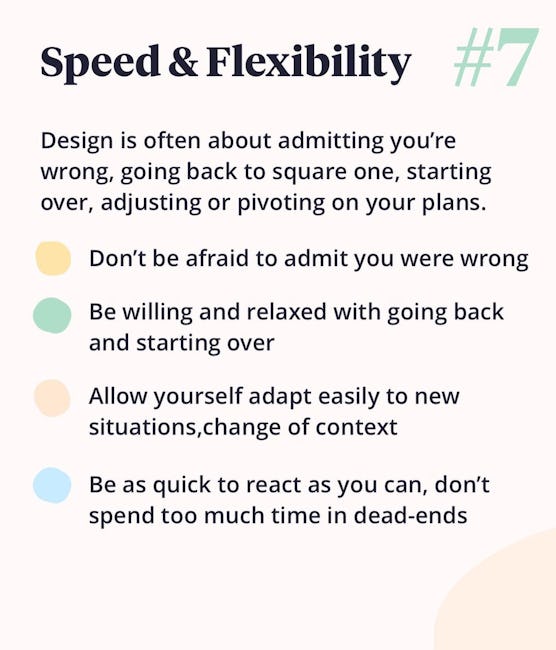 The Most Important Soft Skills Of UX Designers
My personal Top
A. Communication
B. Listening Skills
C. Ability to deal with criticism
D. Self-awareness
E. Problem solving abilities
F. Critical thinking
G. Speed & flexibility
A. Communication
It may sound broad, but in essence this is built in:
Giving feedback in a constructive way
Articulating your design decisions
Framing and communicating your work in a way that's easily understandable by your audience
Discussing design in general, having a design vocabulary and philosophy
Presentation skills
B. Listening skills
Closely relate to communication, as important that it mean to be a good listener?
Practice active listening
Ask a lot of Why's (Why laddering; The 5 Why's Technique
Don't interrupt
Avoid guiding the conversation
Check your own biases
Also pay Attention to body language
C. Dealing with Criticism
There's a great quote that I love belonging to Paul Arden that goes like this: "Do not seek praise. Seek criticism."
The way you deal with criticism has a great impact on your design career.
To be able to accept and the constructively use criticism is the only way you can improve your work, process and yourself.
It may seem hard, especially in the early days, but always keep in mind that you are not your work.
D. Self-awareness
This one I'm particularly fond of as it's not only valuable in itself, but it helps fight your own ego and steer away from biases.
Practice Introspection
Get to know, understand and control your biases
Observe your reactions and thoughts
Get to know your strengths and weaknesses and be honest about them
Keep a journal, track your experiences
Therapy has helped me most with this.
E. Problem Solving
Get excited about solving problems, fall in love with them! Work on your problem solving skills by exploring the following:
Ask a LOT of questions - do your best to deeply understand problems
Avoid jumping to solutions! Don't even jump to thinking you've understood the problem. Don't rush, be patient.
Be curious, foster your curiosity
Get in the habit of mapping everything down in sketches, notes, diagrams etc.
F. Critical Thinking
This means having the ability to think rationally and make connections in a logical way. You need to be reflective and independent in your thought processes to be a good critical thinker.
Critical Thinking will enable a lot of good parts to your design process, from being able to think unbiasedly, to reflect in a neutral perspective on every step of the process to being able to rapidly identify mistakes, be willing to go back, put things into logical structures, find relationships between elements and so on.
G. Speed & Flexibility
Design is often about admitting you're wrong, going back to square one, starting over, adjusting or pivoting on your plans.
Don't be afraid to admit you were wrong
Be willing and relaxed with going back and starting over
Allow yourself adapt easily to new situations, change of context
Be as quick to react as you can, don't spend too much time in dead-ends
What would you add?
More booklets by Ioana Adriana Teleanu
More Design booklets
Your recently viewed booklets
See all booklets