Booklet
The Most Common Fears of Junior Designers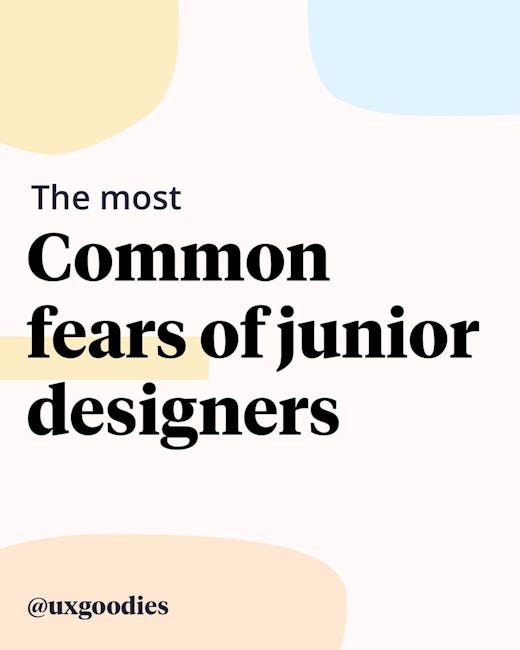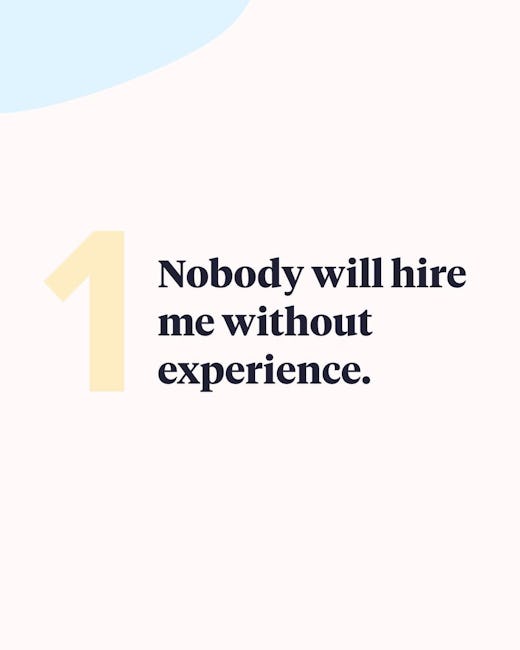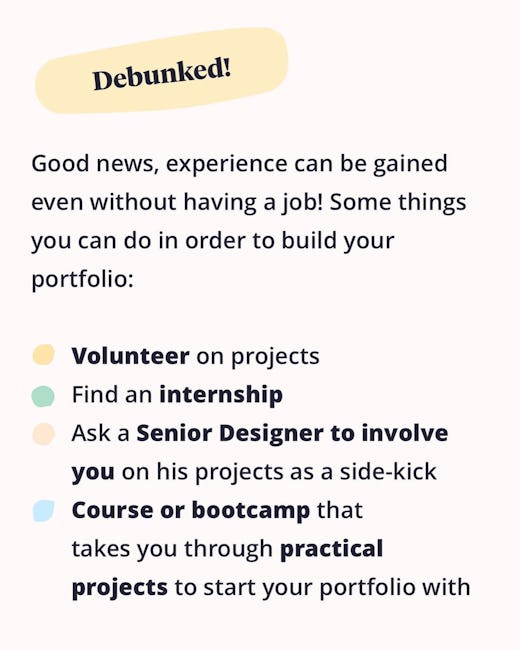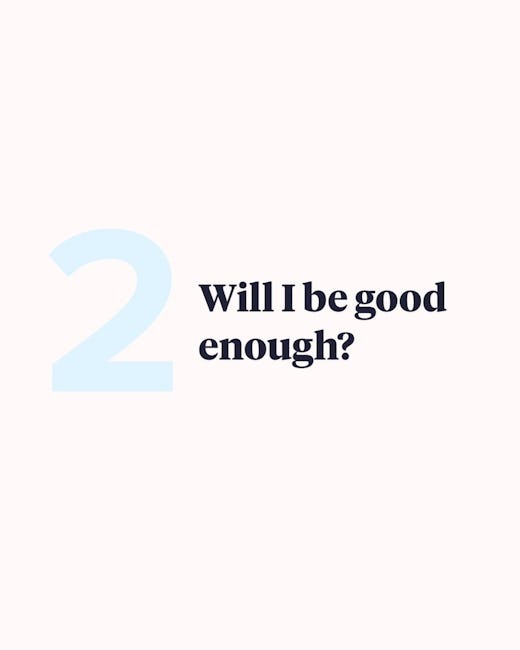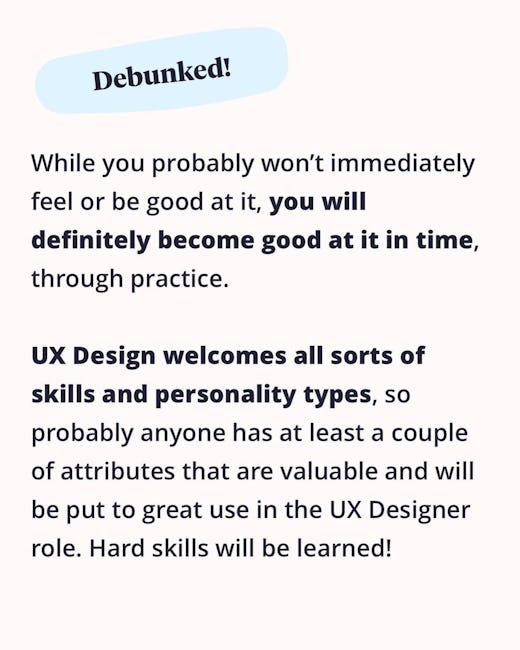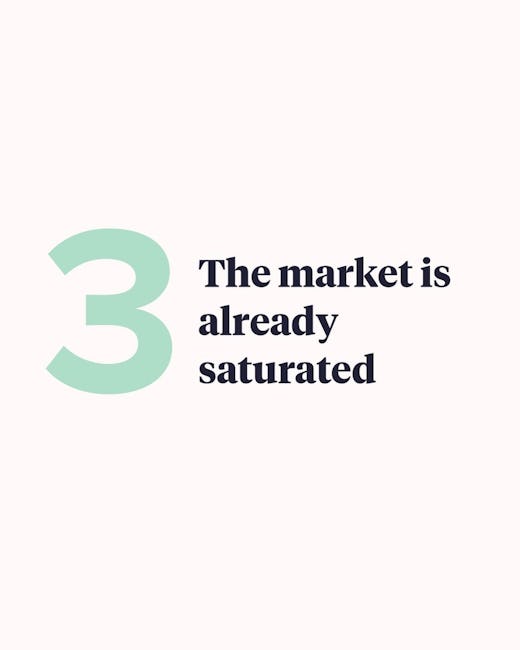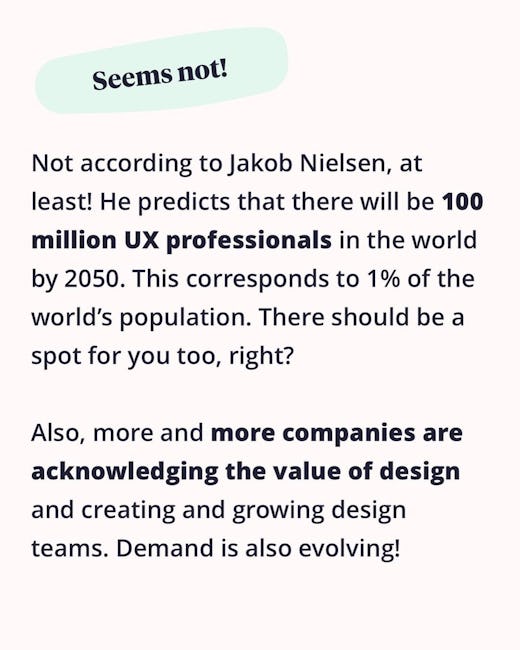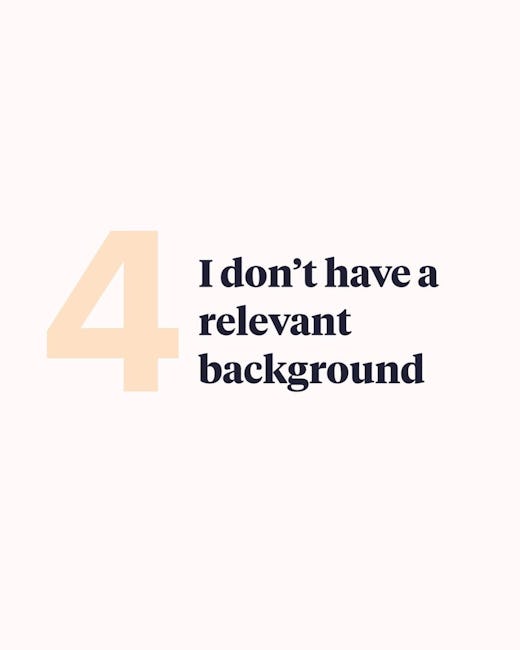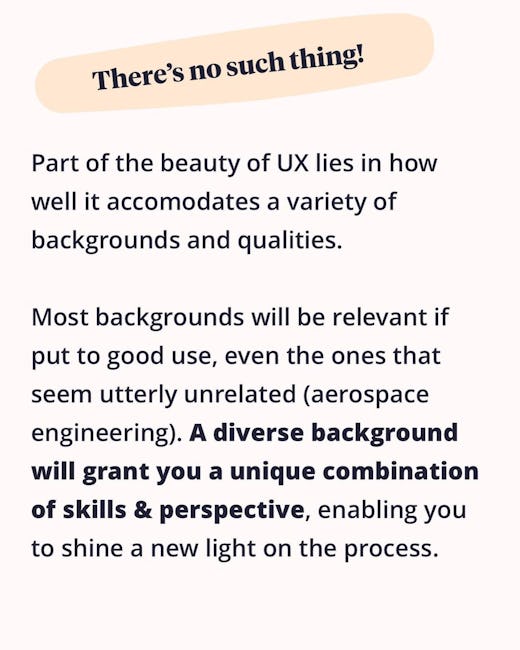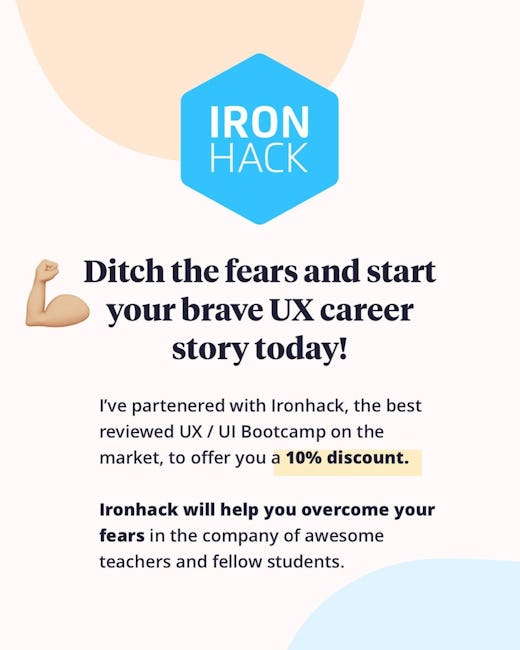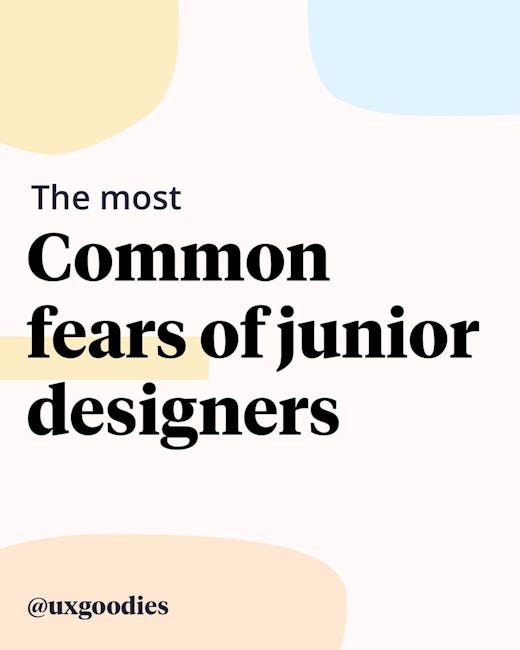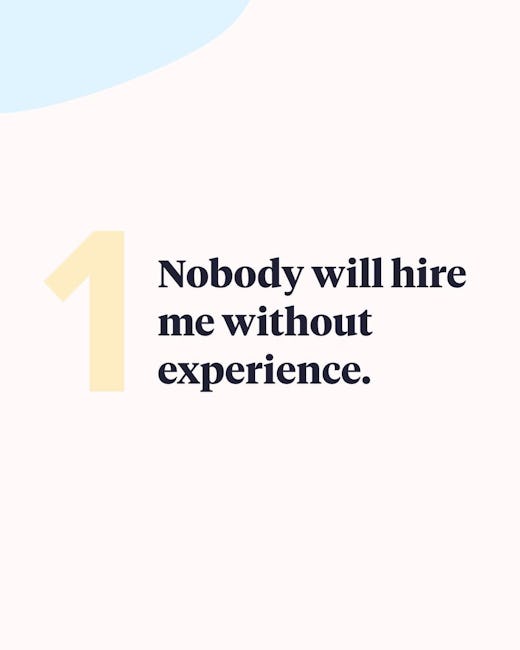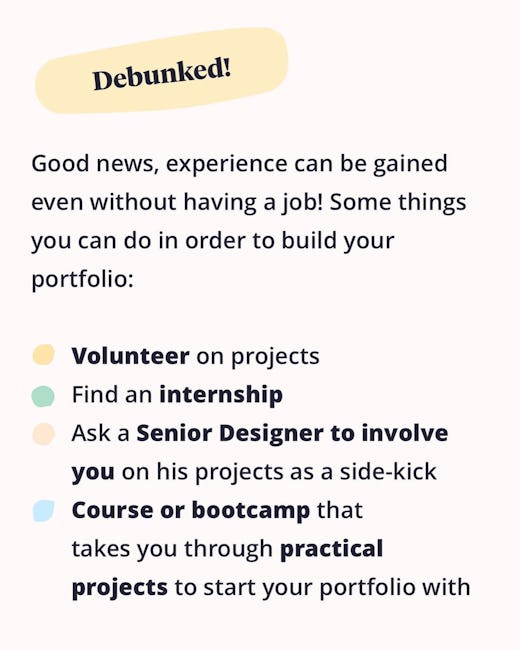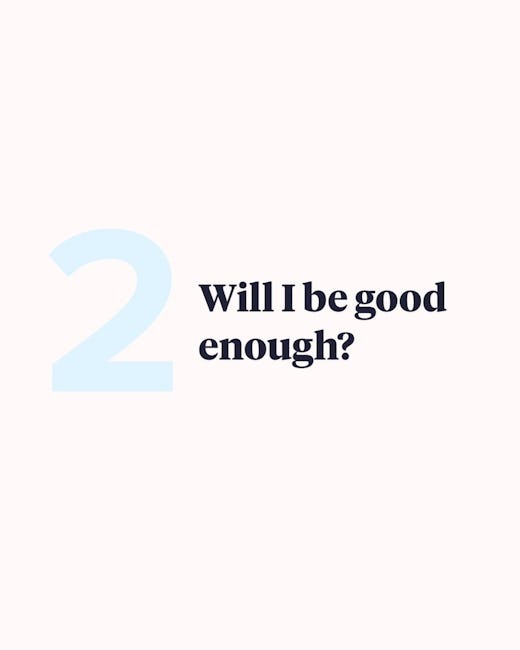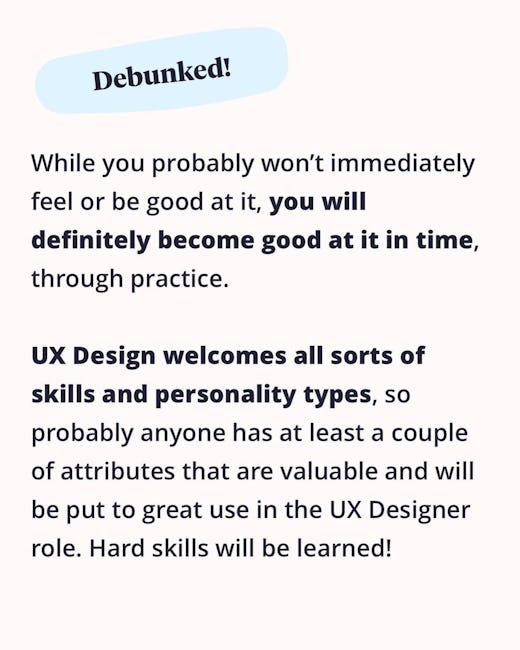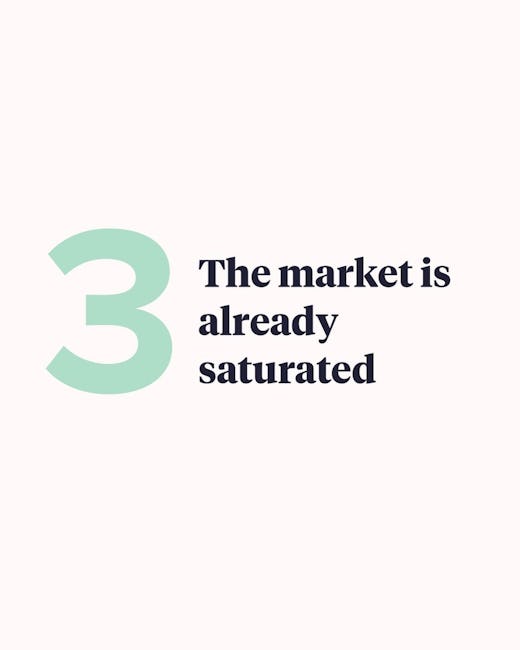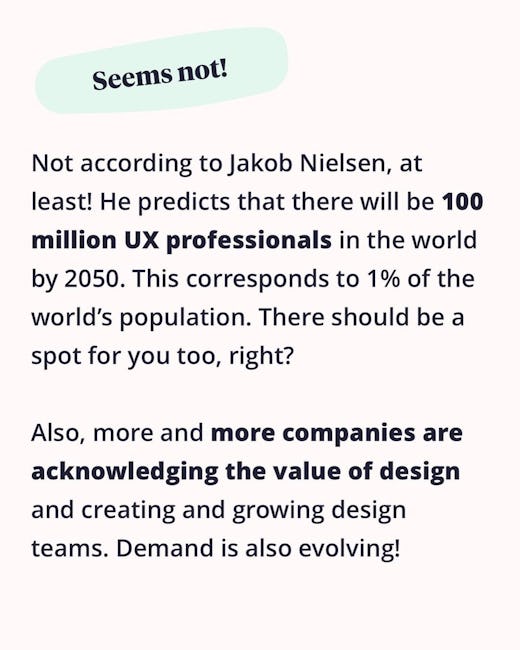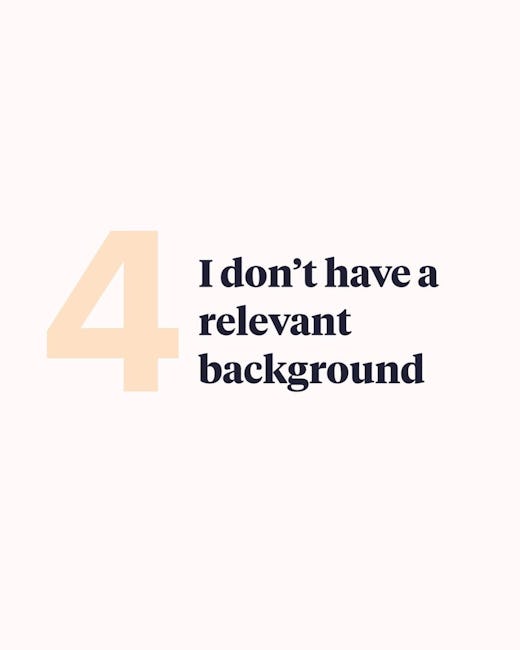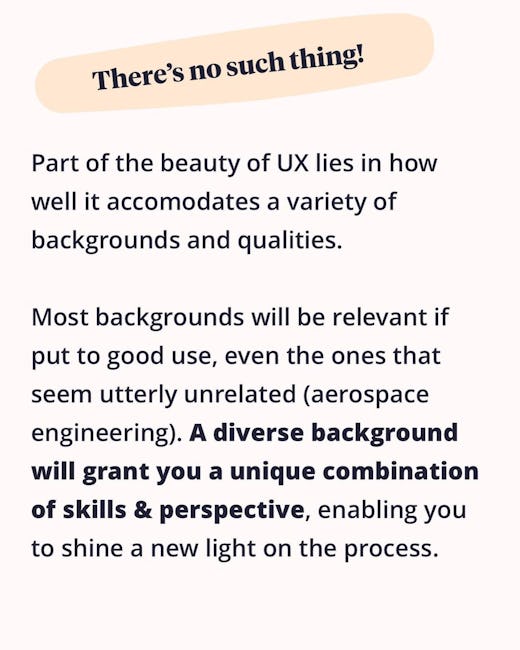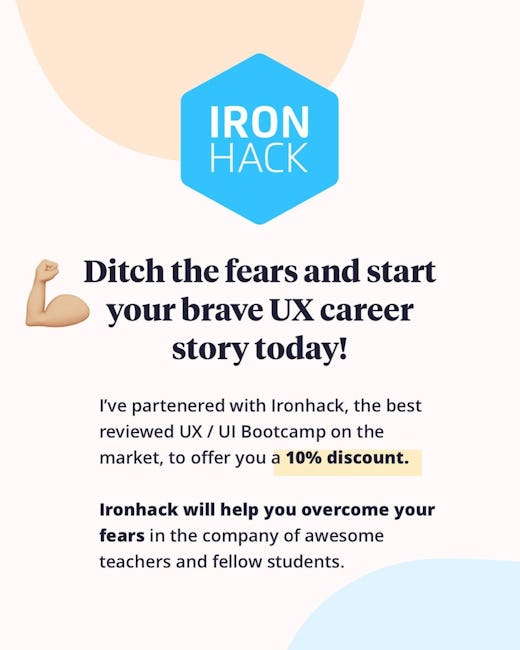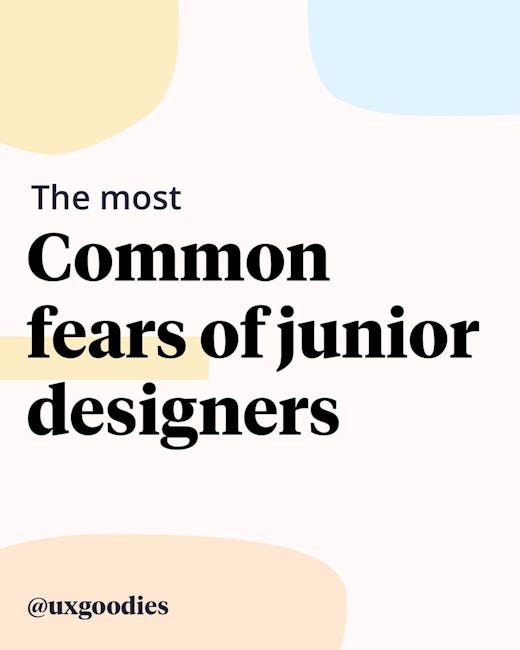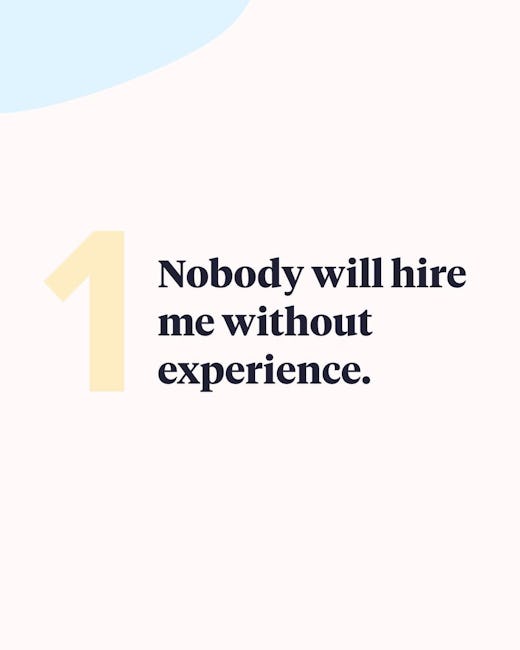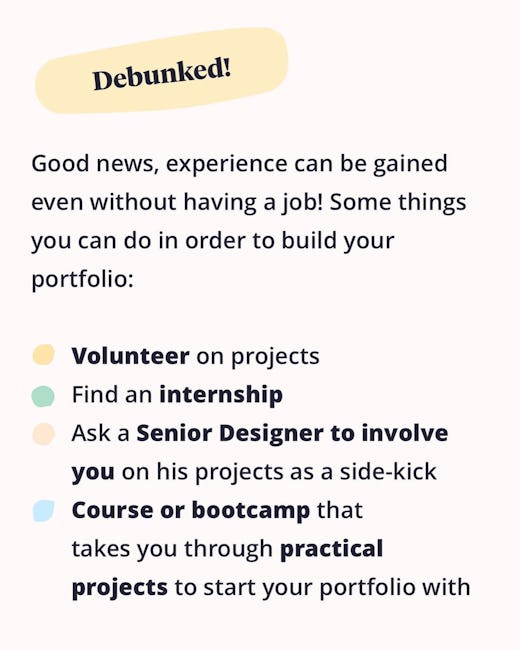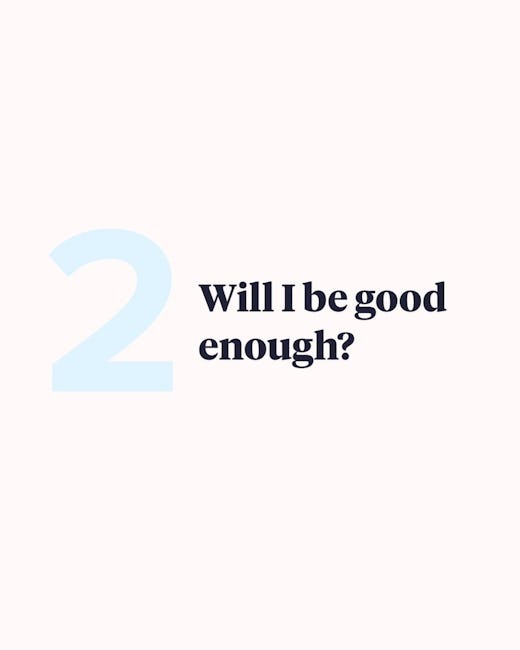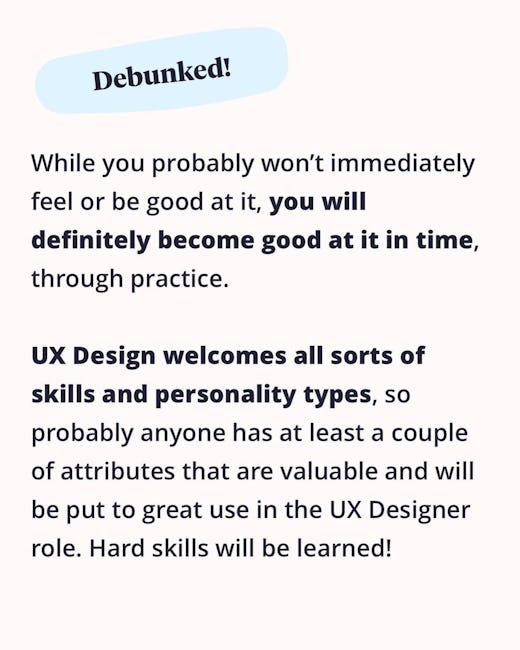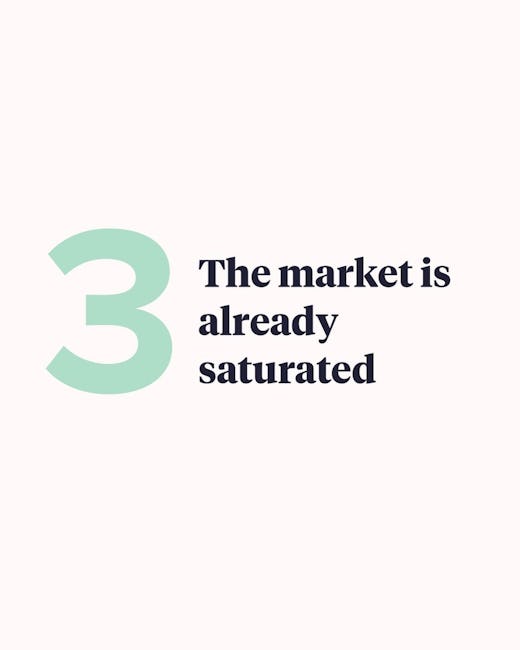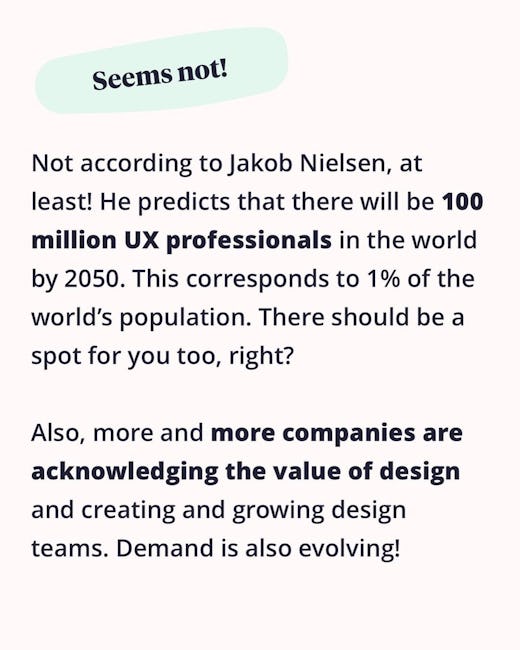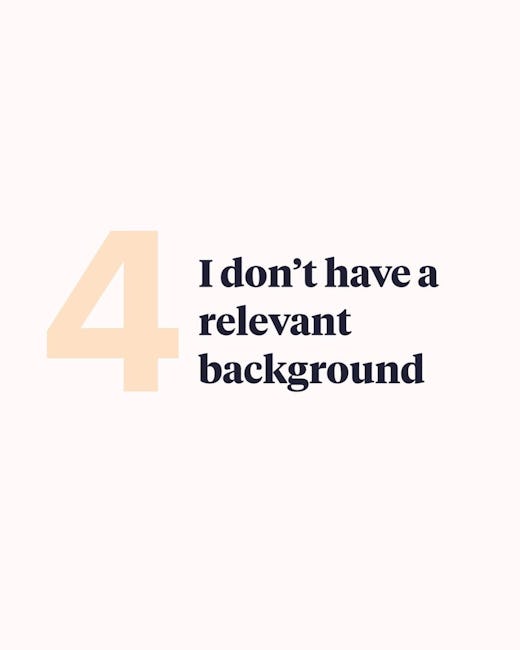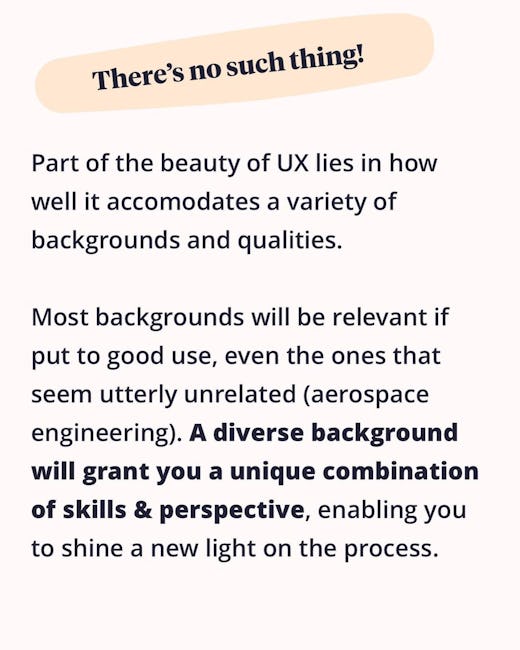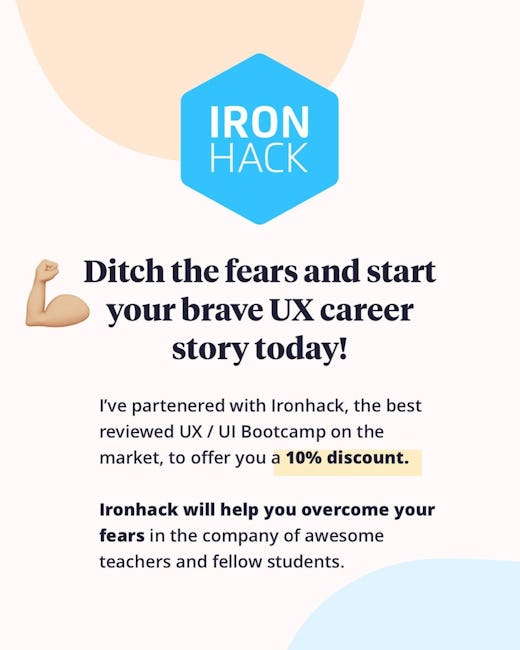 The Most Common Fears of Junior Designers
1. Nobody will hire me without experience
Good news, experience can be gained even without having a job! Some things you can do in order to build yourportfolio:
• Volunteer on projects
• Find an internship
• Ask a Senior Designer to involve you on his projects as a side-kick
• Course or bootcamp that takes you through practical projects to start your portfolio with
2. Will I be good enough?
Debunked!
While you probably won't immediately feel or be good at it, you will definitely become good at it in time, through practice.
UX Design welcomes all sorts of skills and personality types, so probably anyone has at least a couple of attributes that are valuable and will be put to great use in the UX Designer role. Hard skills will be learned!
3. The market is already saturated
Seems not!
Not according to Jakob Nielsen, at least! He predicts that there will be 100 million UX professionals in the world by 2050. This corresponds to 1% of the world's population. There should be a spot for you too, right?
Also, more and more companies are acknowledging the value of design and creating and growing design teams. Demand is also evolving!
4. I don't have a relevant background
There's no such thing!
Part of the beauty of UX lies in how well it accomodates a variety of backgrounds and qualities.
Most backgrounds will be relevant if put to good use, even the ones that seem utterly unrelated (aerospace engineering). A diverse background will grant you a unique combination of skills & perspective, enabling you to shine a new light on the process.
Ditch the fears and start your brave UX career story today!
I've partnered with Ironhack, the best reviewed UX / Ul Bootcamp on the market, to offer you a 10% discount.
Ironhack will help you overcome your fears in the company of awesome teachers and fellow students.
More booklets by Ioana Adriana Teleanu
More Design booklets
Your recently viewed booklets
See all booklets