Booklet
The Little 3 Pigs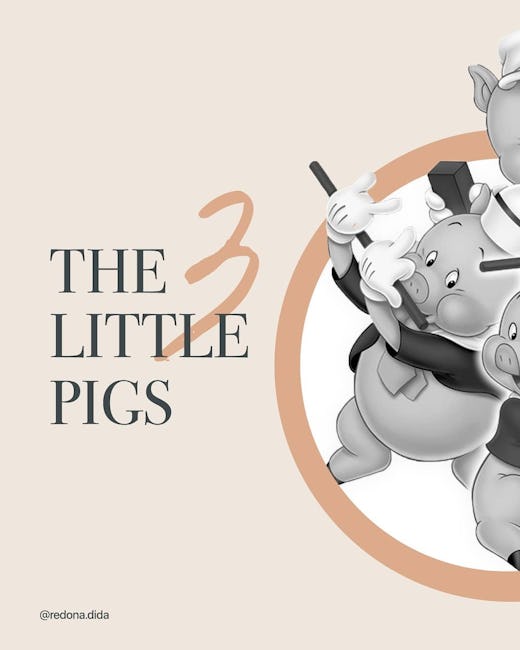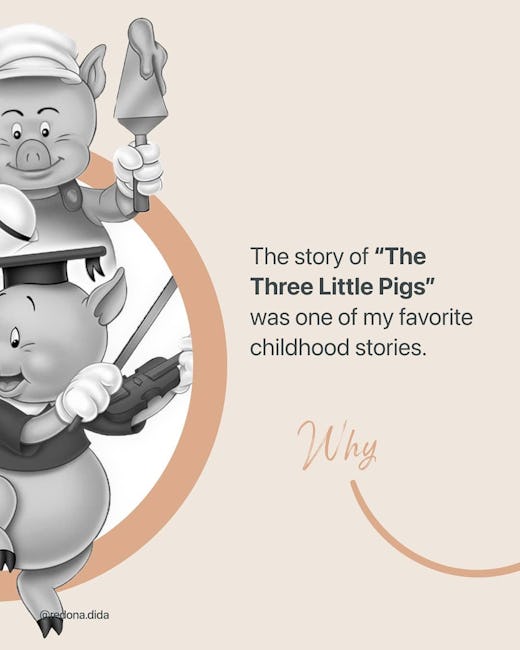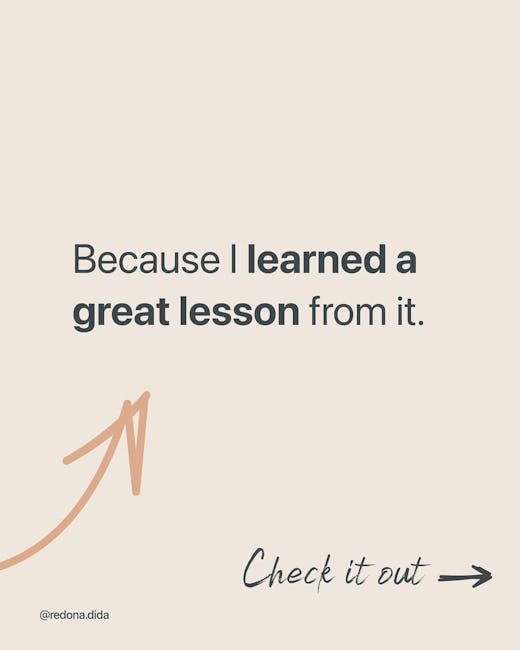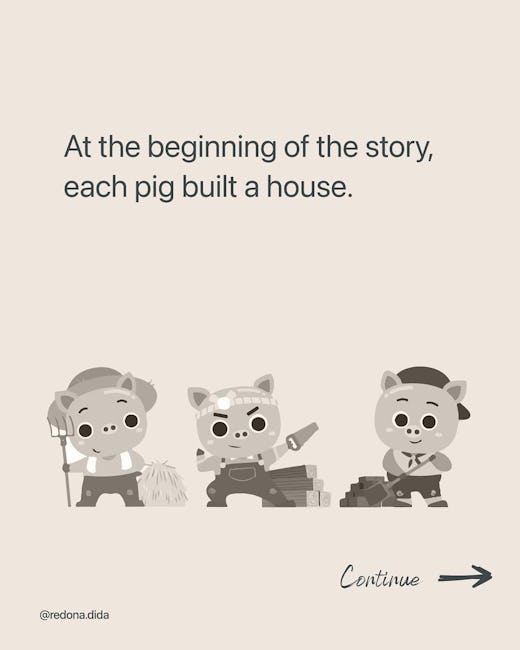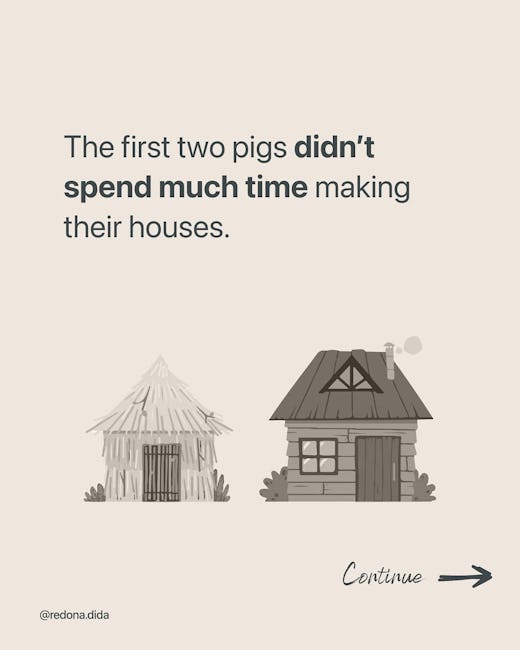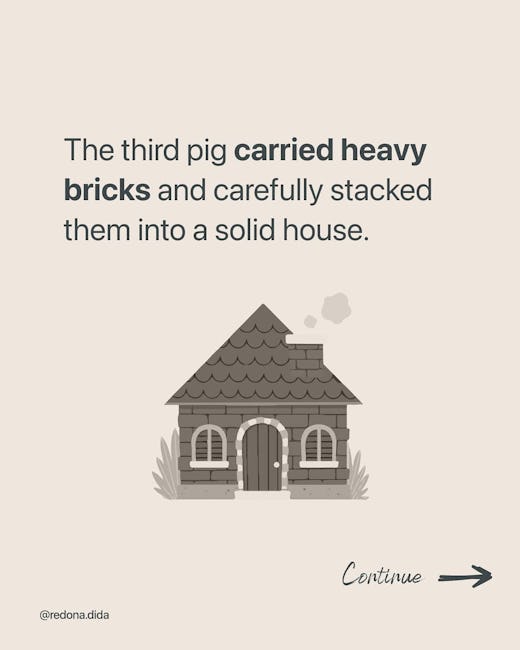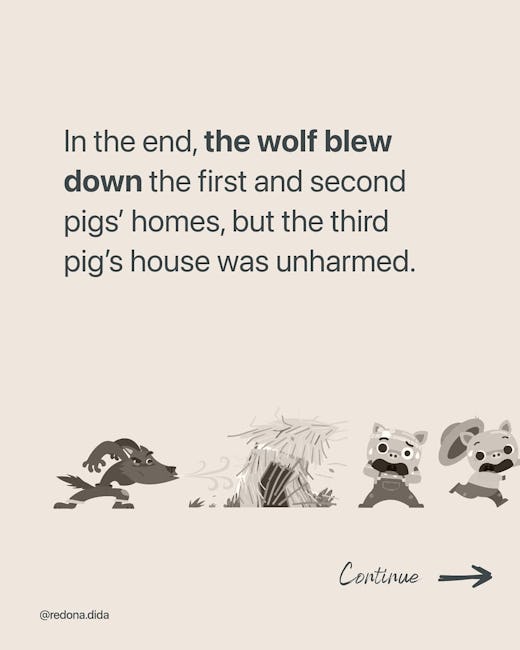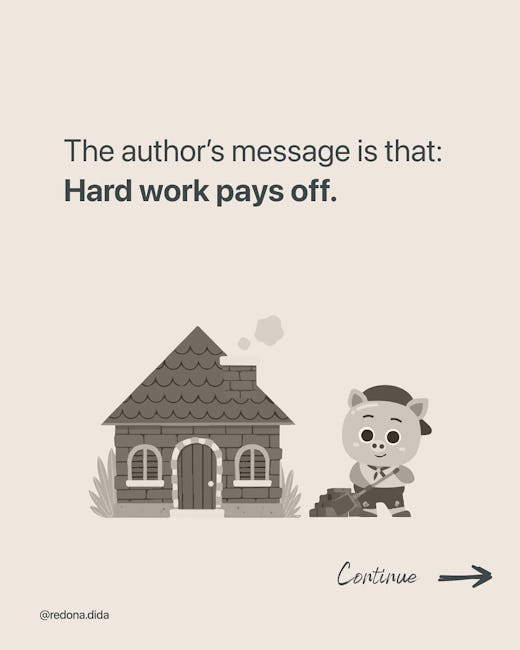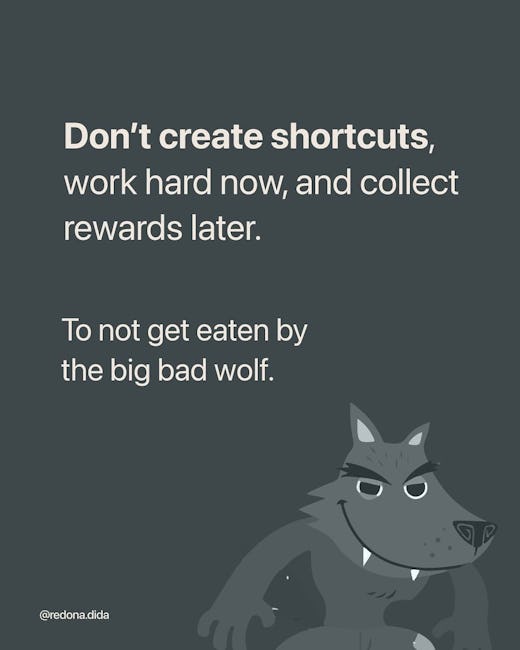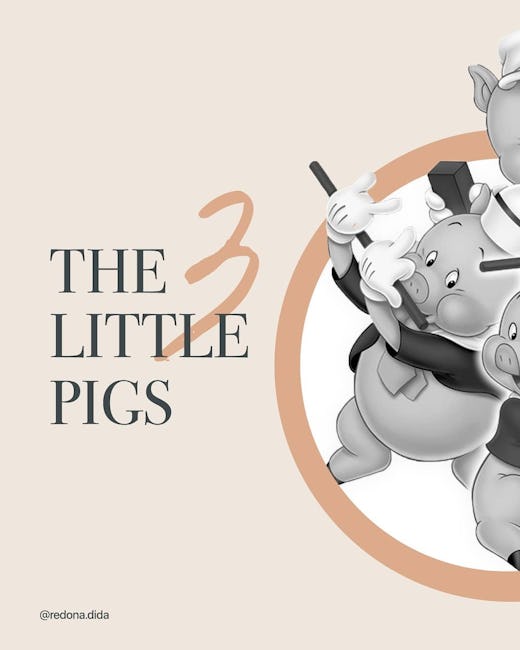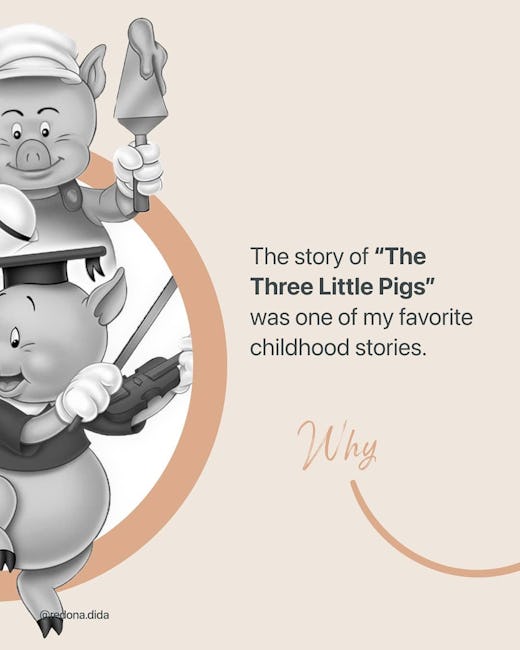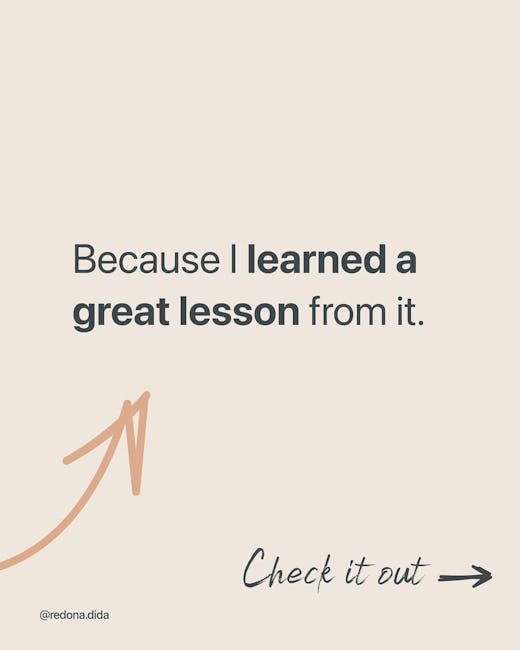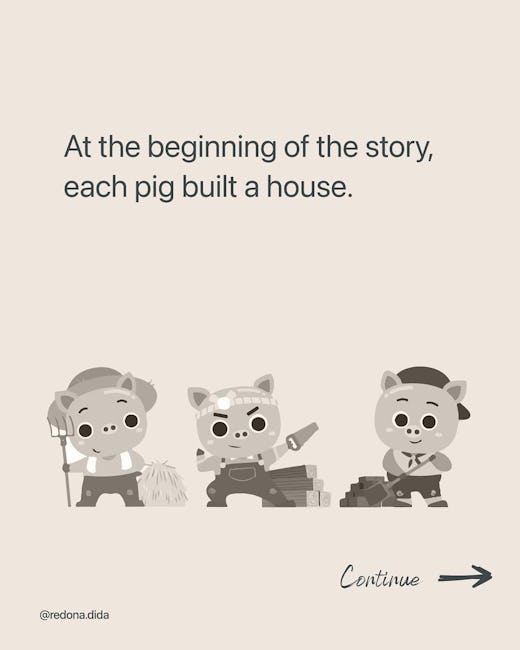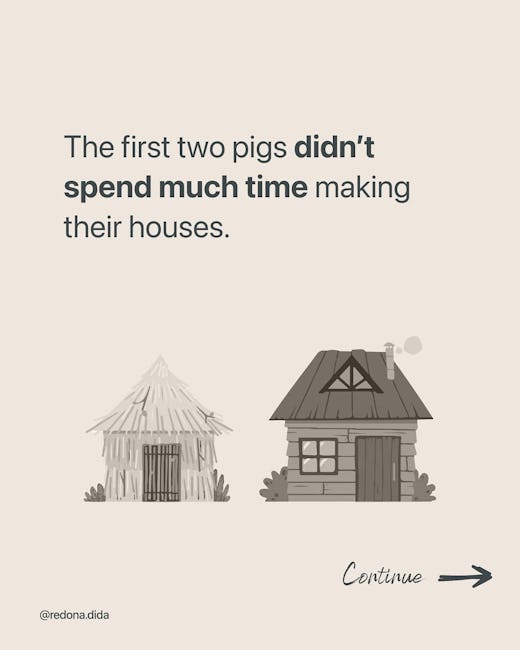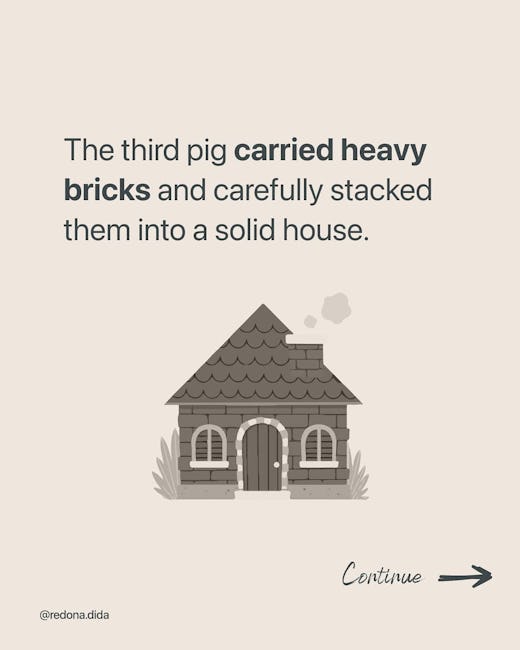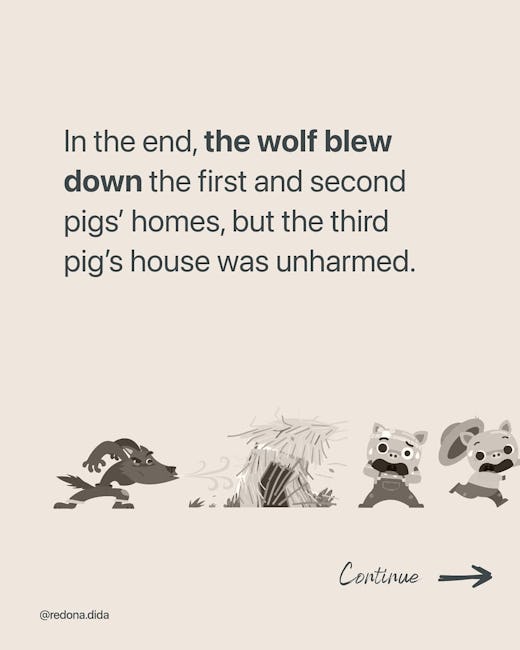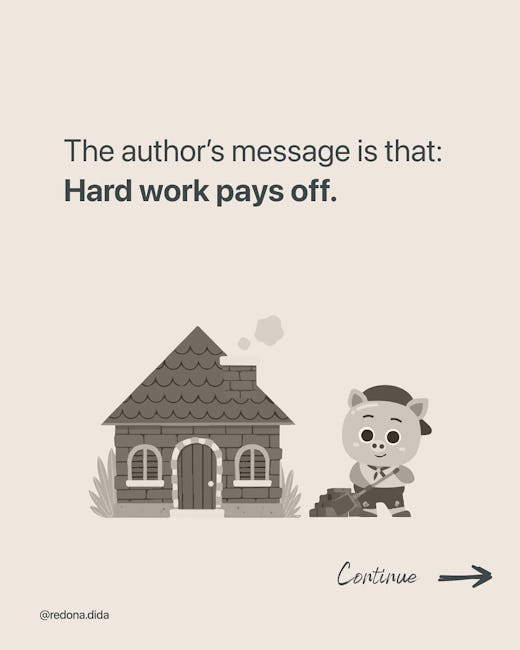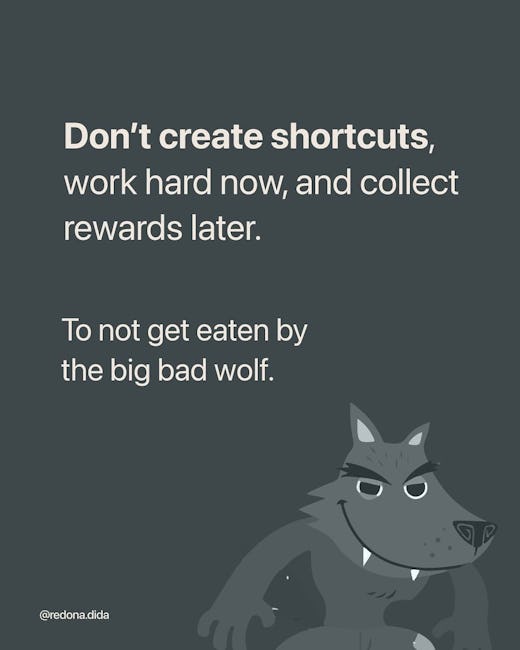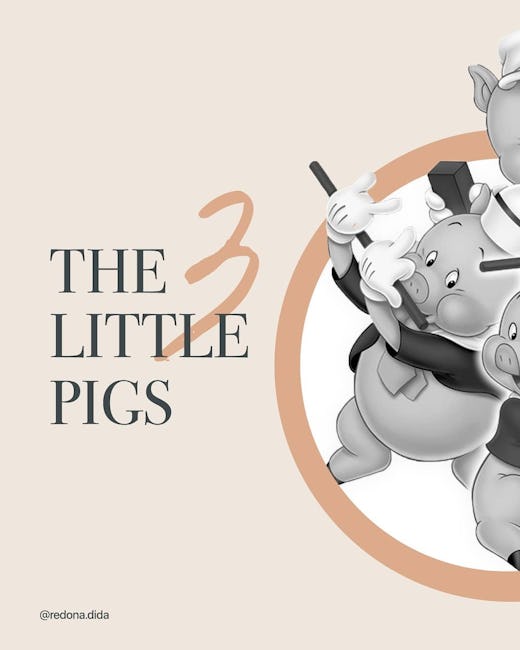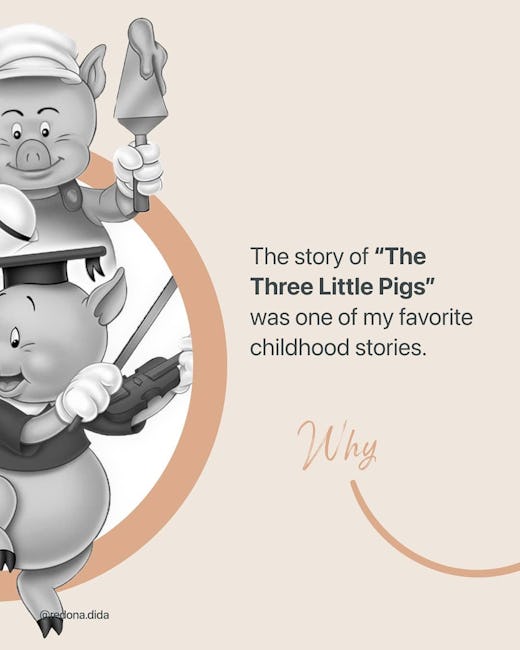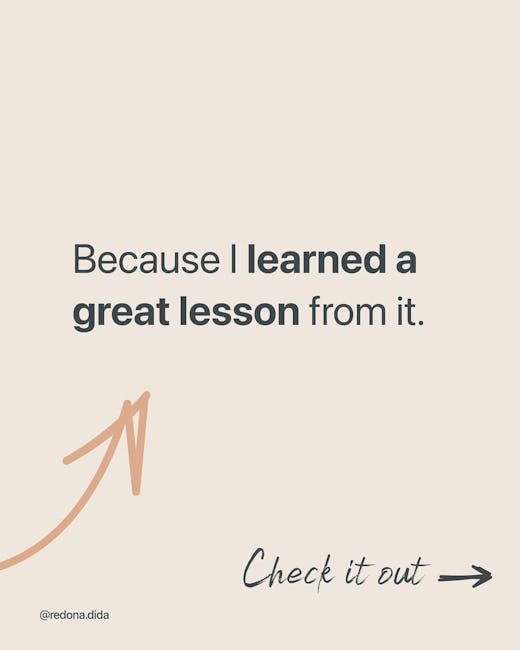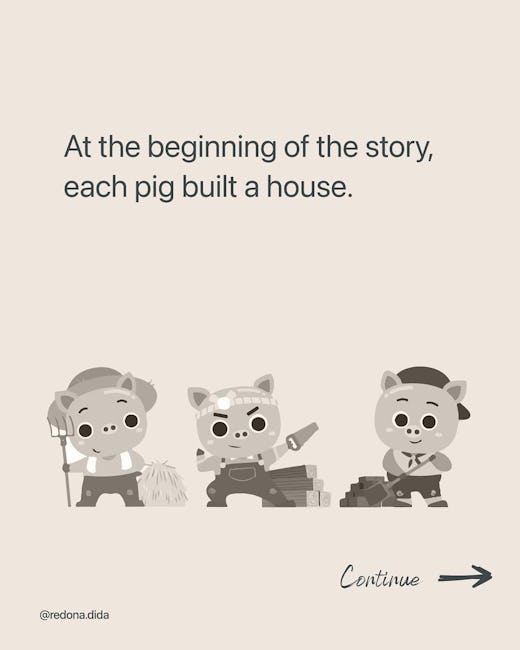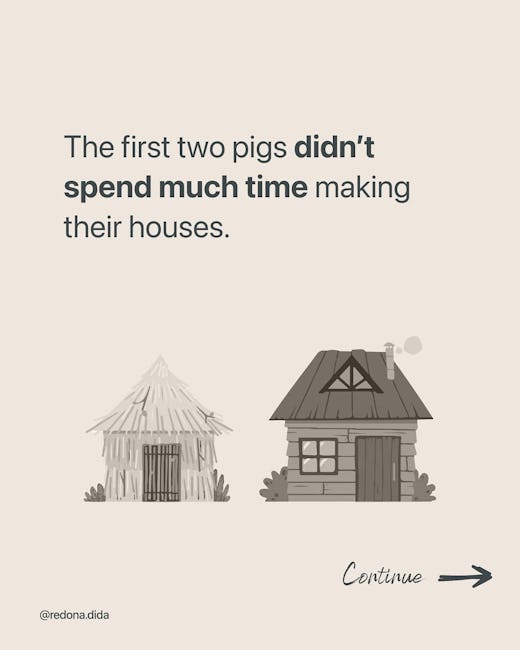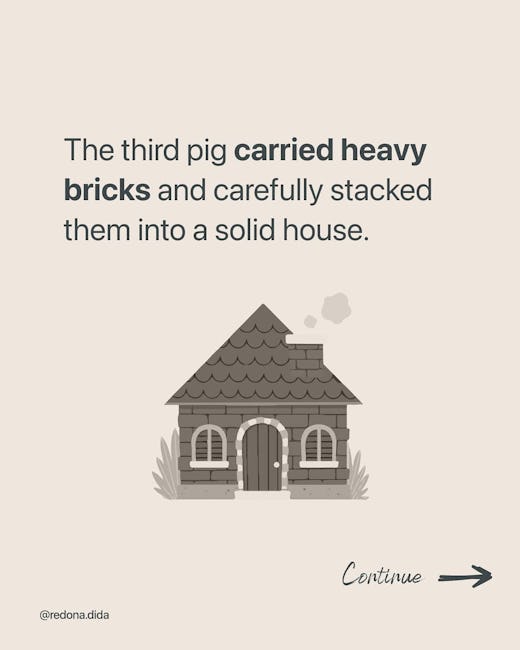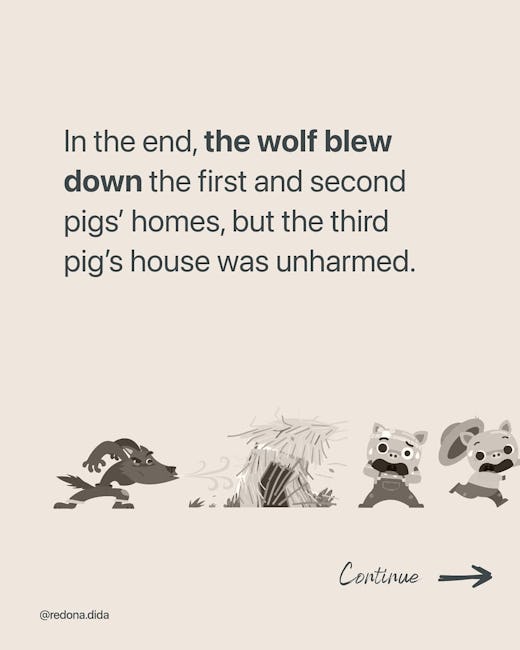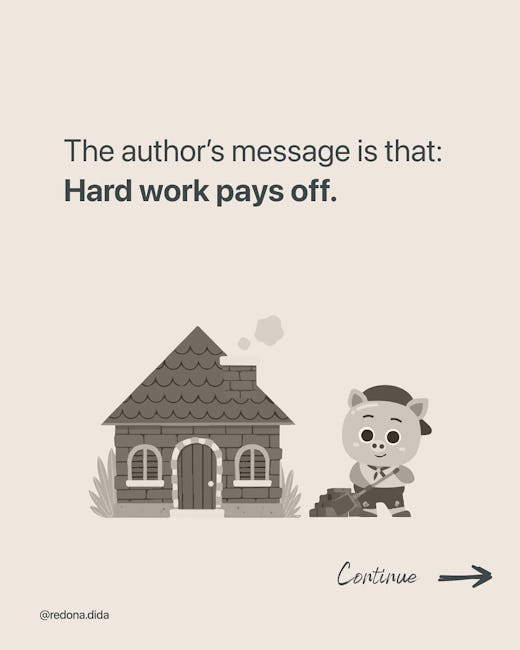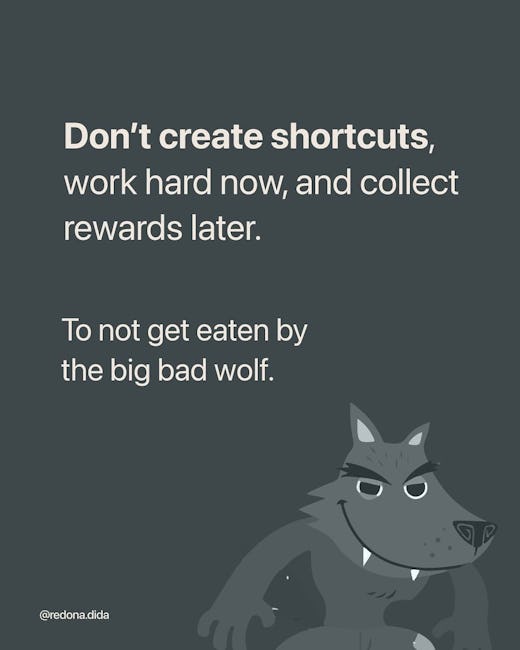 The Little 3 Pigs
The story of "The Three Little Pigs" was one of my favorite childhood stories.
Because I learned a great lesson from it.
At the beginning of the story, each pig built a house.
The first two pigs didn't spend much time making their houses.
The third pig carried heavy bricks and carefully stacked them into a solid house.
In the end, the wolf blew down the first and second pigs' homes, but the third pig's house was unharmed.
Don't create shortcuts, work hard now, and collect rewards later.
The author's message is that: Hard work pays off.
To not get eaten by the big bad wolf.
More booklets by redona.dida
More Design booklets
Your recently viewed booklets
See all booklets