Booklet
The Difference Between Art And Design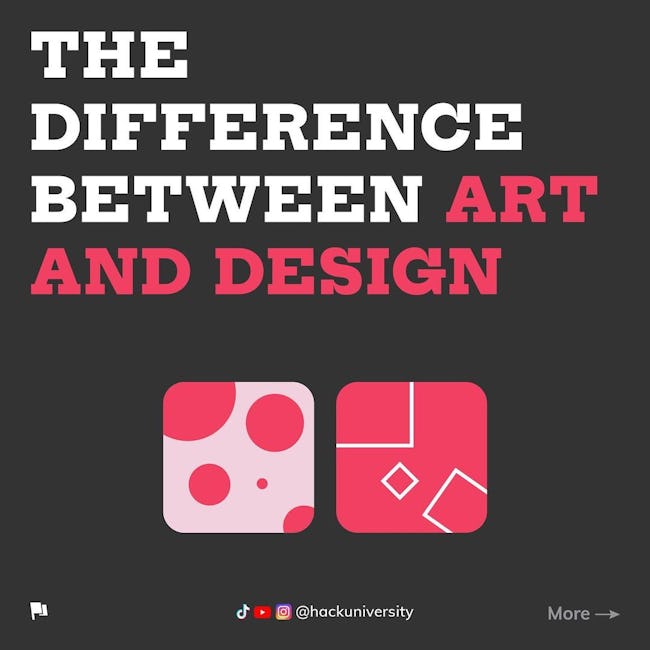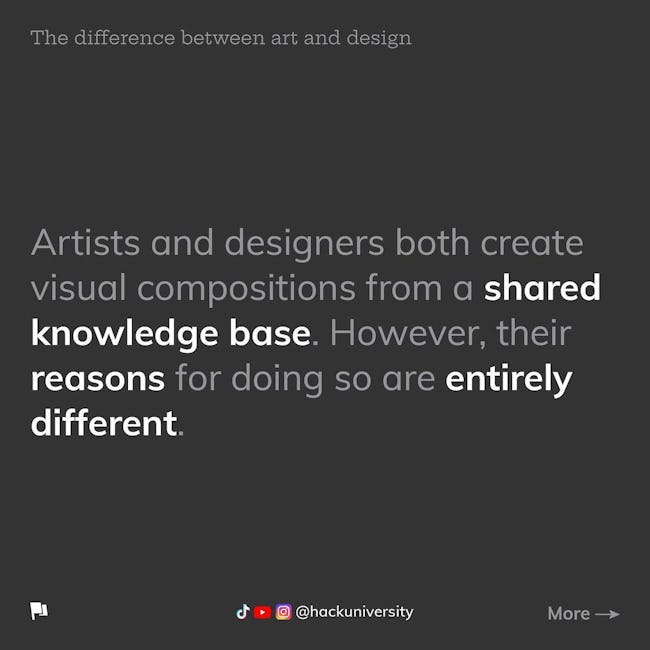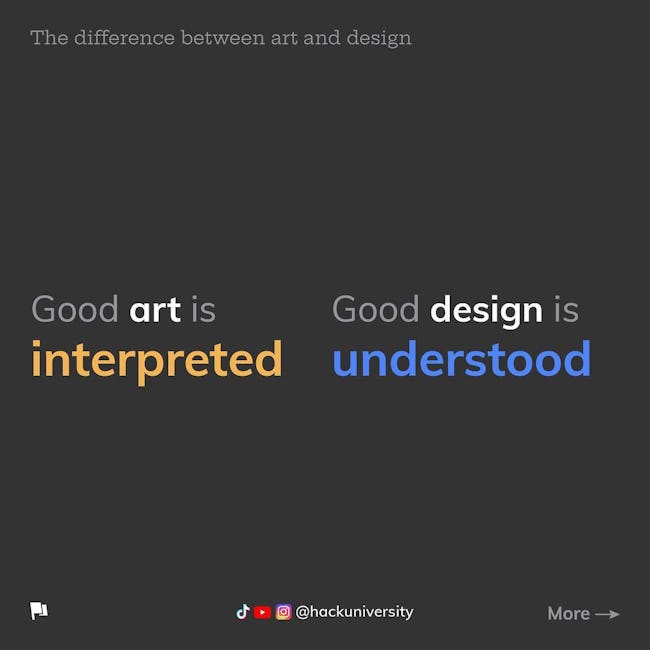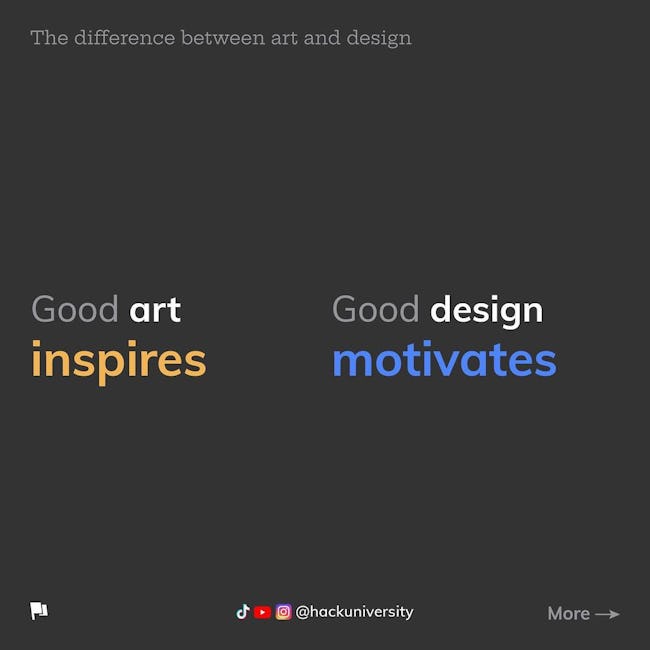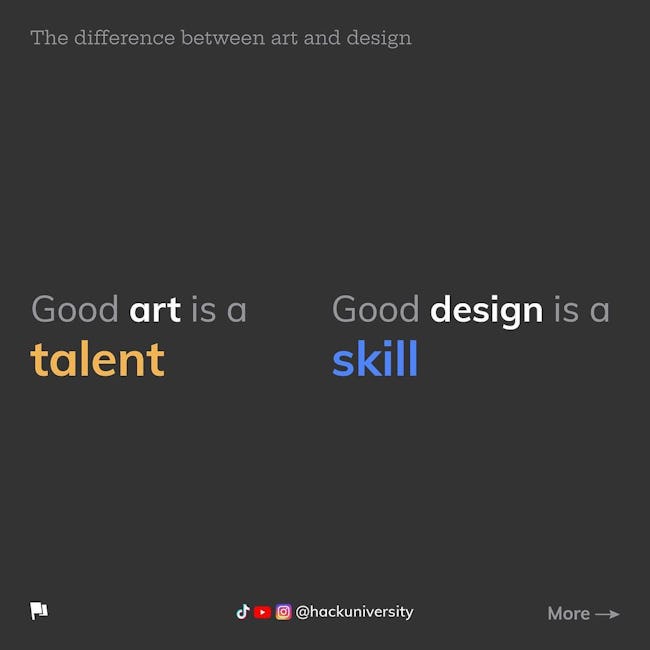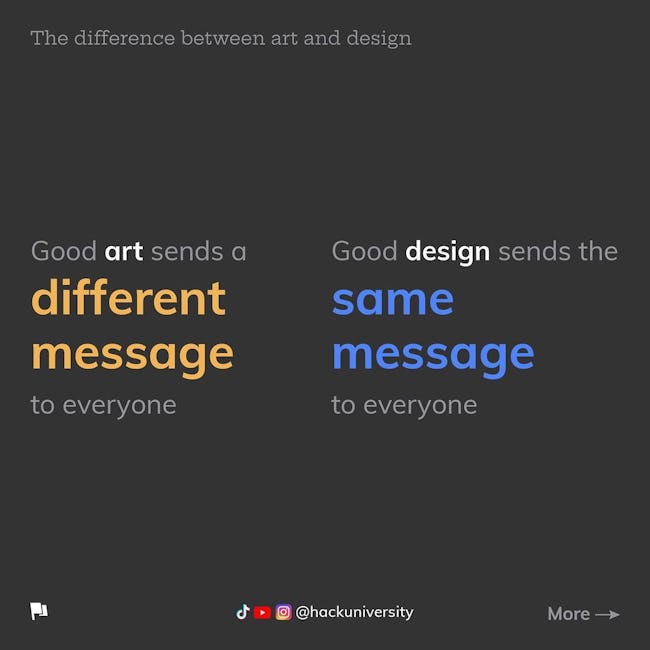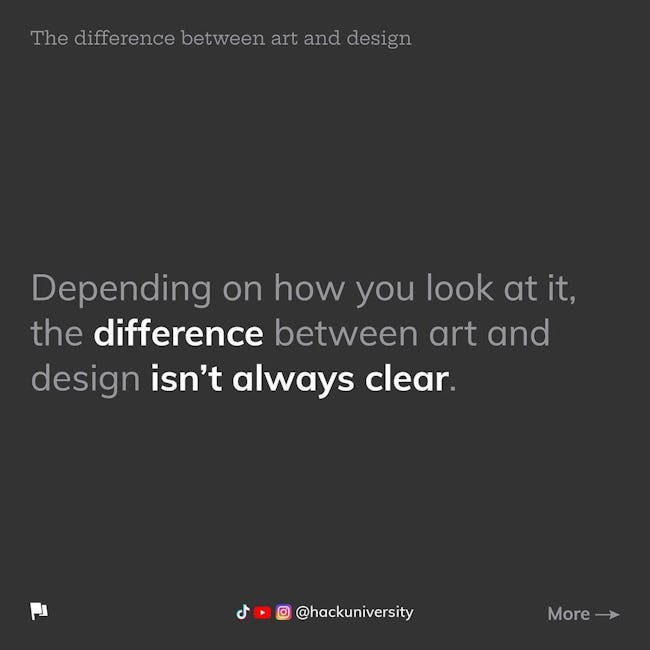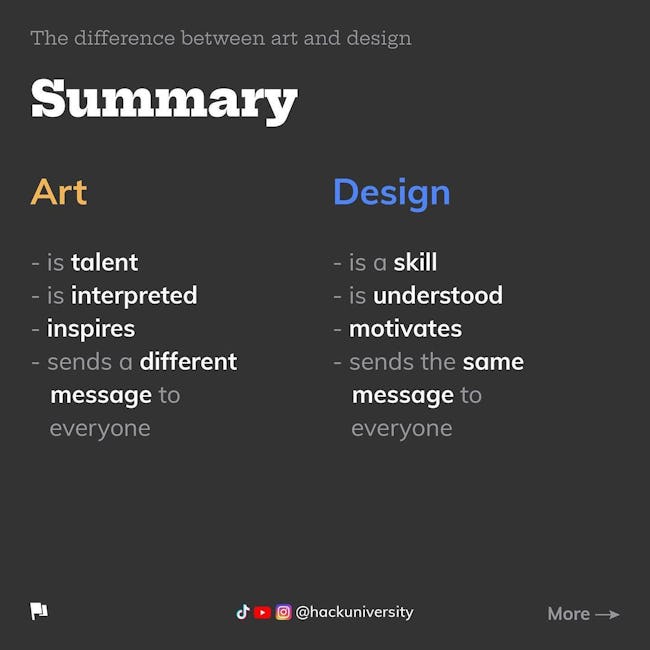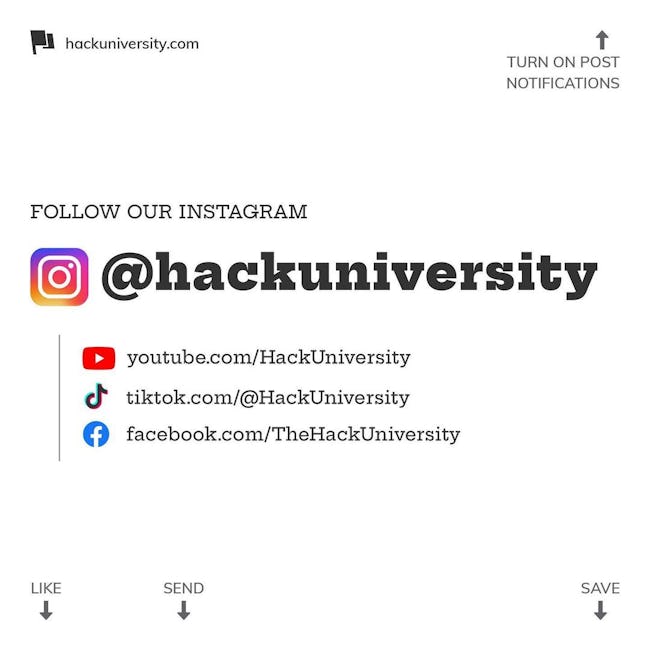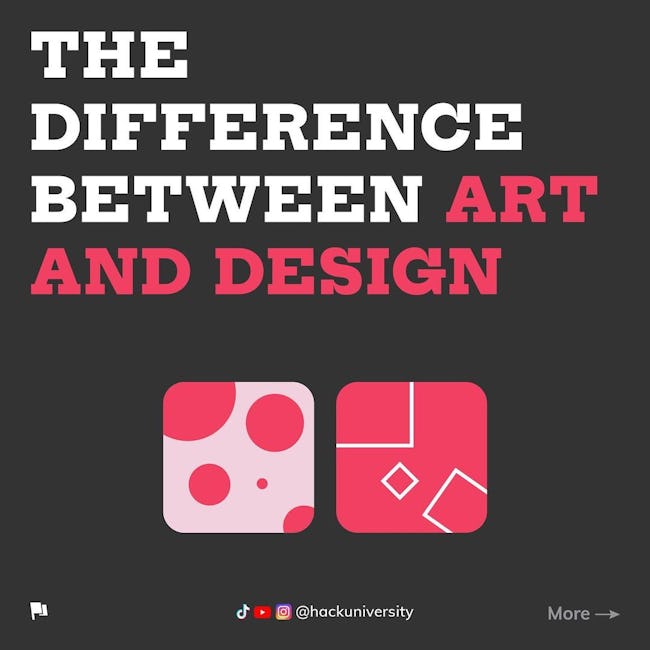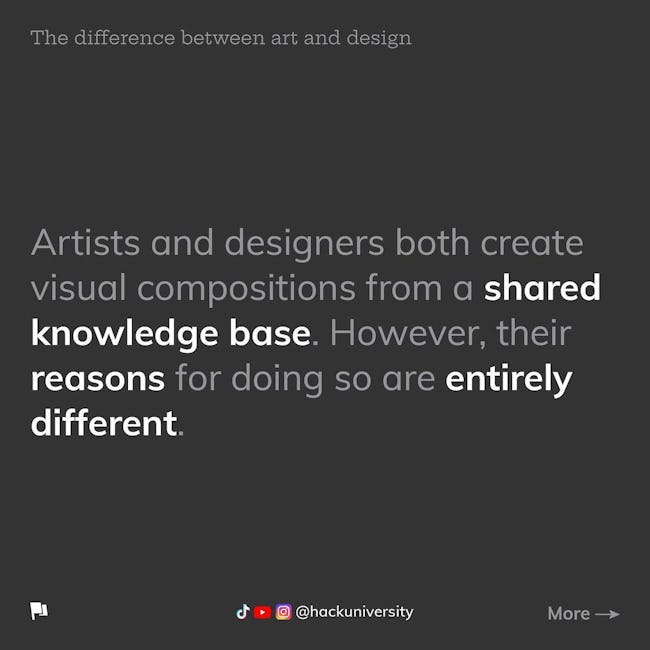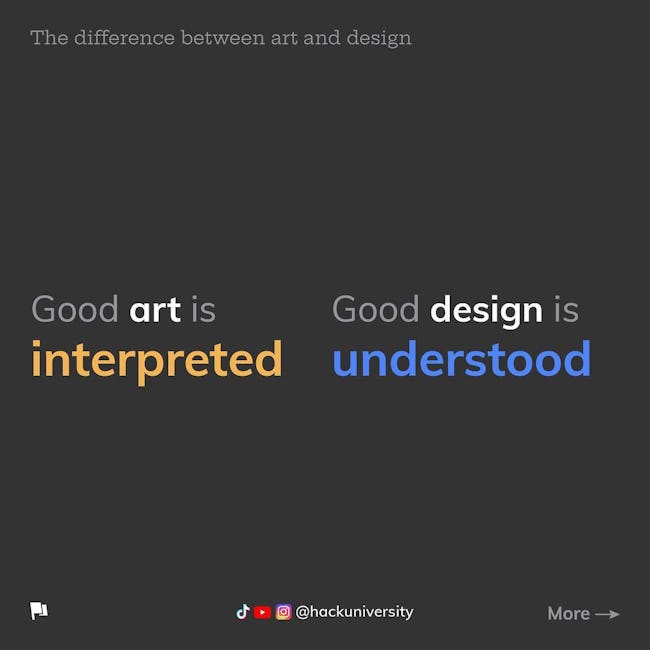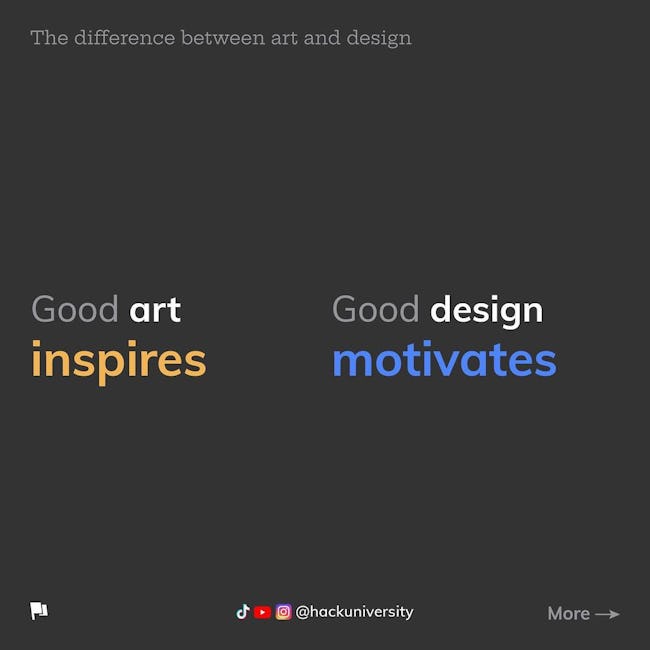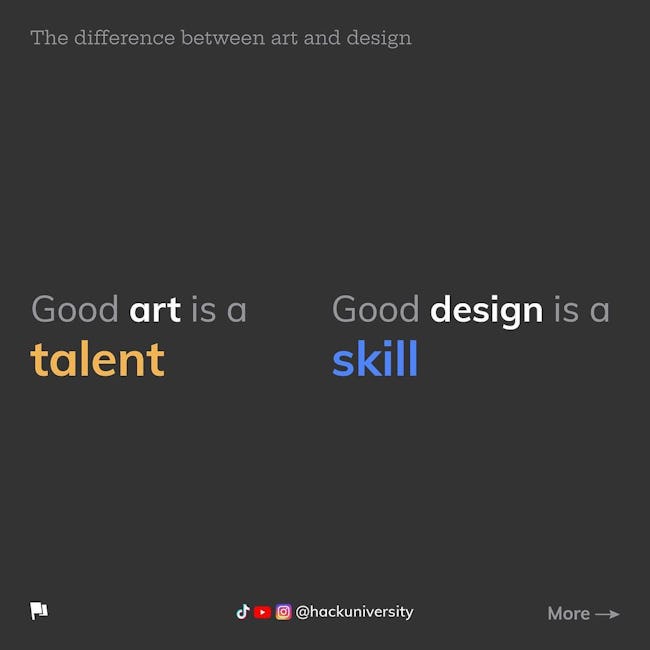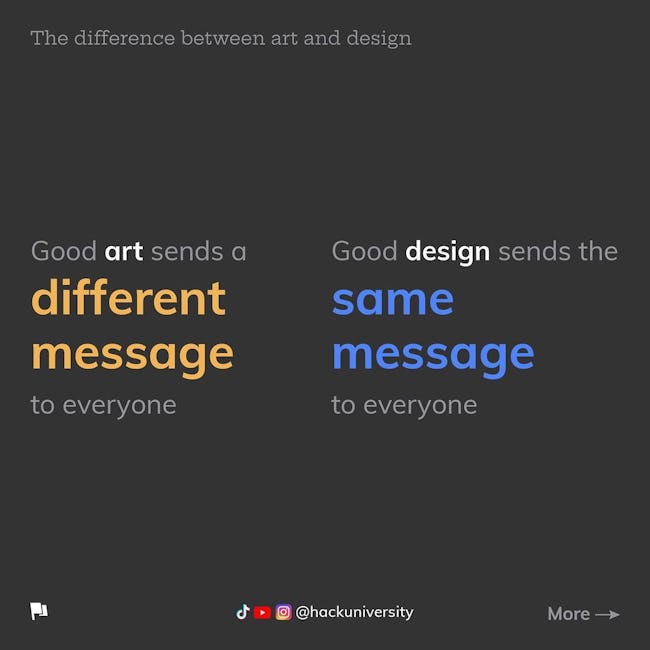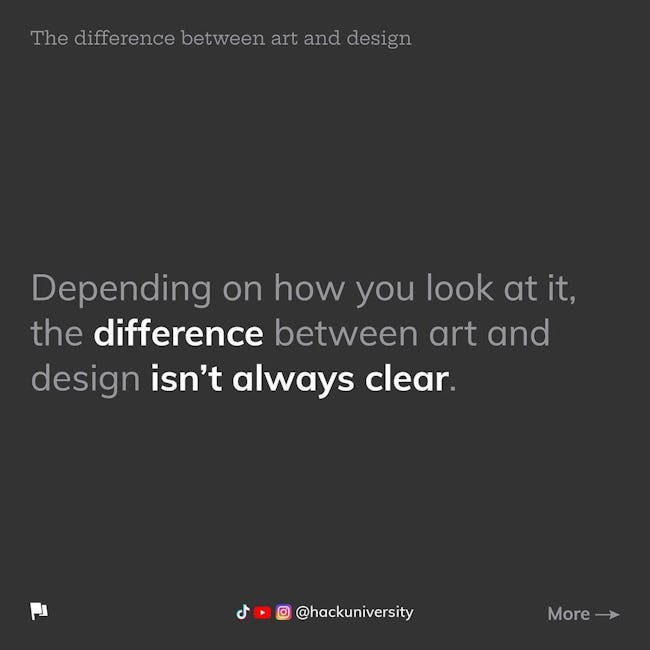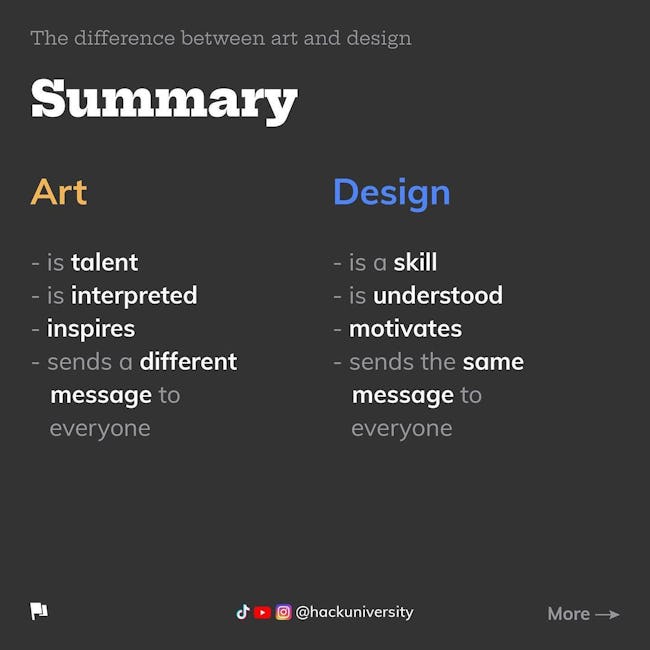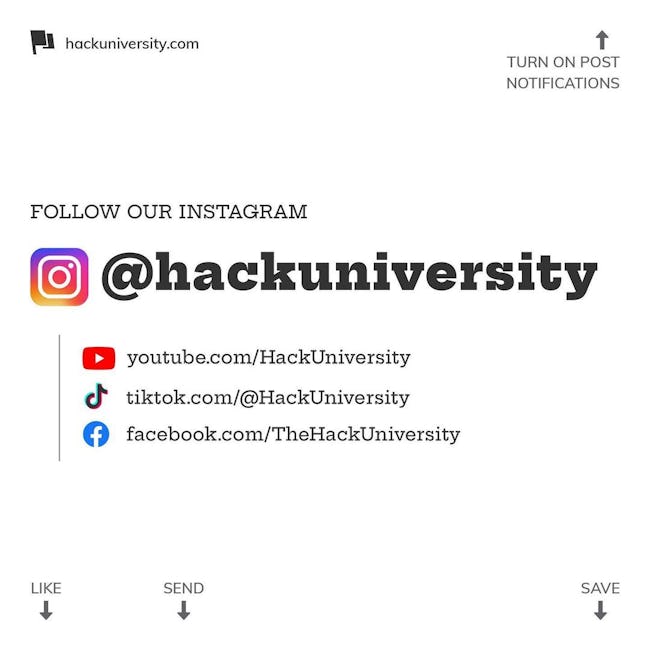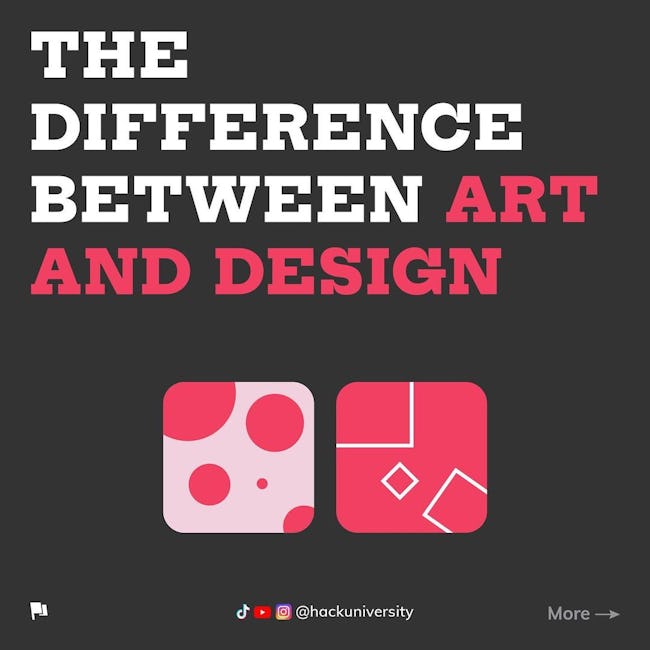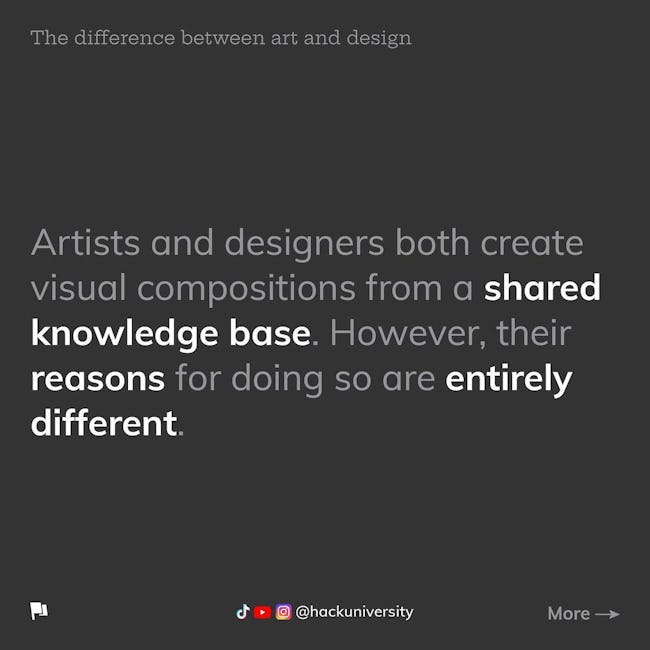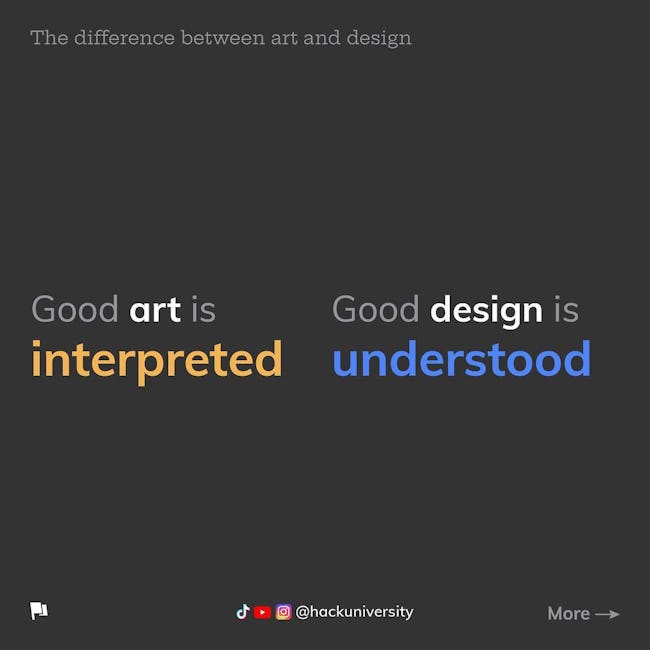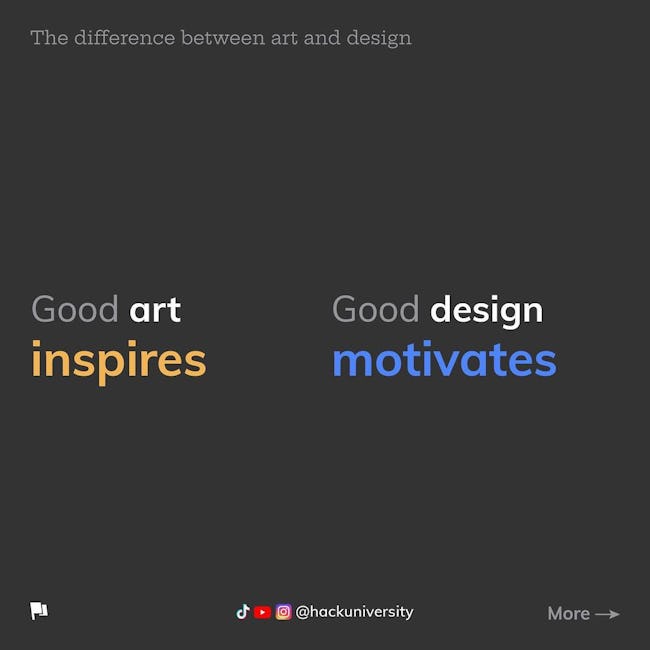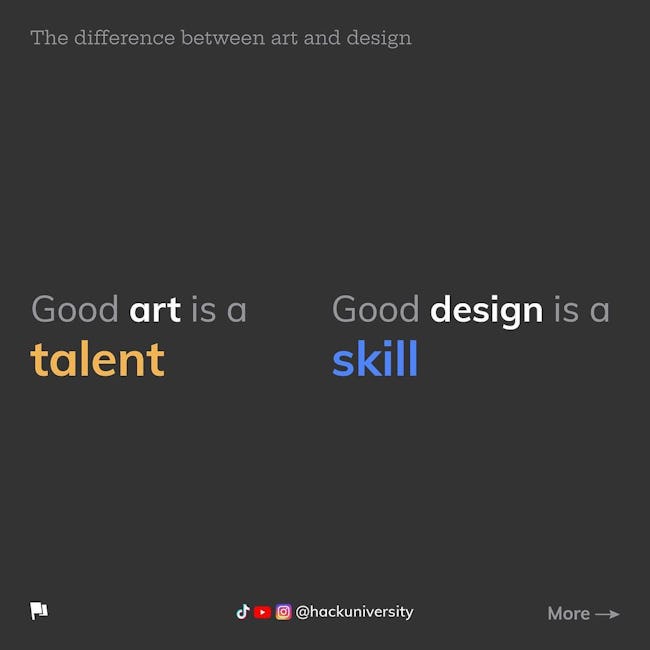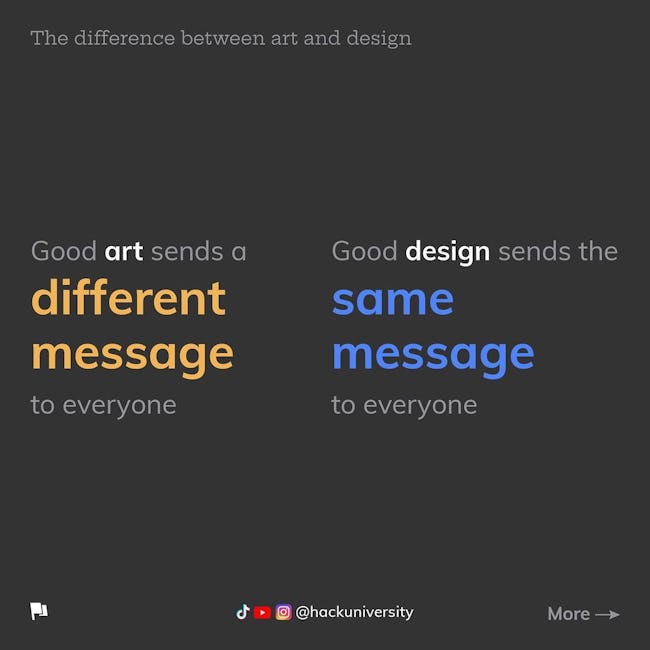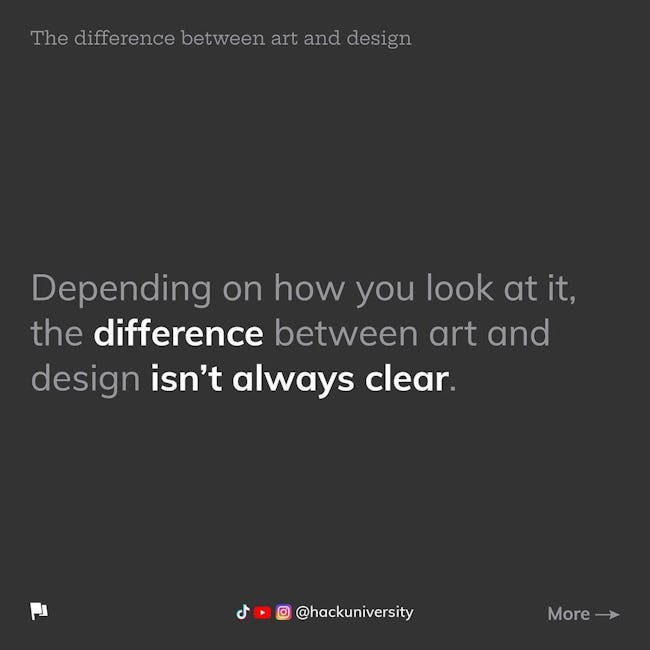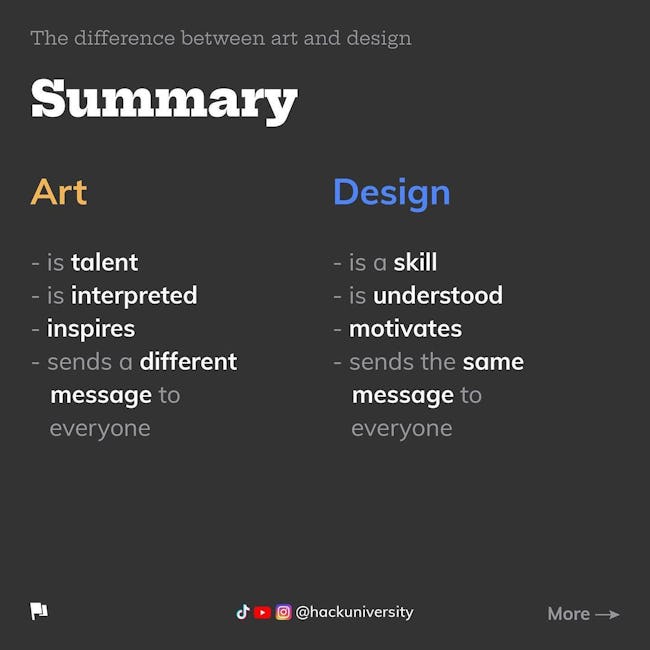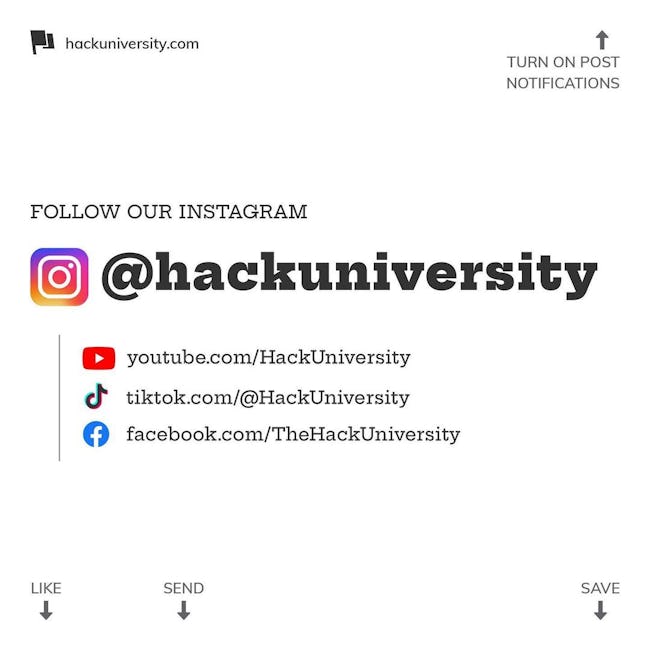 THE DIFFERENCE BETWEEN ART AND DESIGN
Artists and designers both create visual compositions from a shared knowledge base. However, their reasons for doing so are entirely different.
Good art is interpreted
Good design is understood
Good art inspires
Good design motivates
Good art is a talent
Good design is a skill
Good art sends a different message to everyone
Good design sends the same message to everyone
Depending on how you look at it, the difference between art and design isn't always clear.
Please leave a comment whether you agree or disagree!
Summary
Art
- is talent
- is interpreted
- inspires
- sends a different message to everyone
Design
- is a skill
- is understood
- motivates
- sends the same message to everyone
More booklets by Hack University
More IT & Software booklets
Your recently viewed booklets
See all booklets