Booklet
The case of the $300 million button at Amazon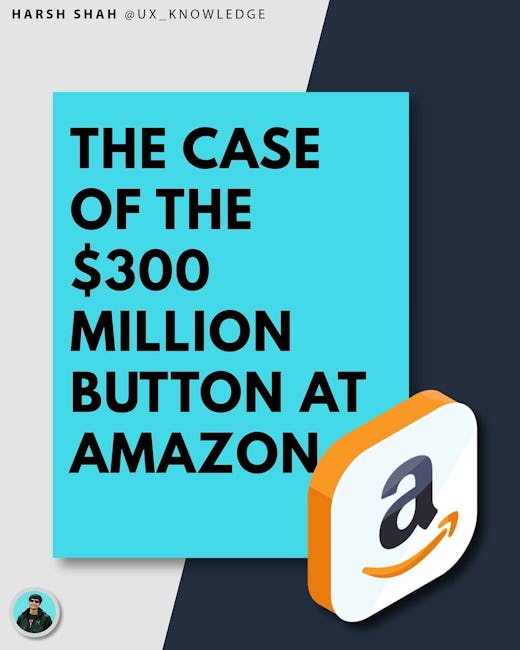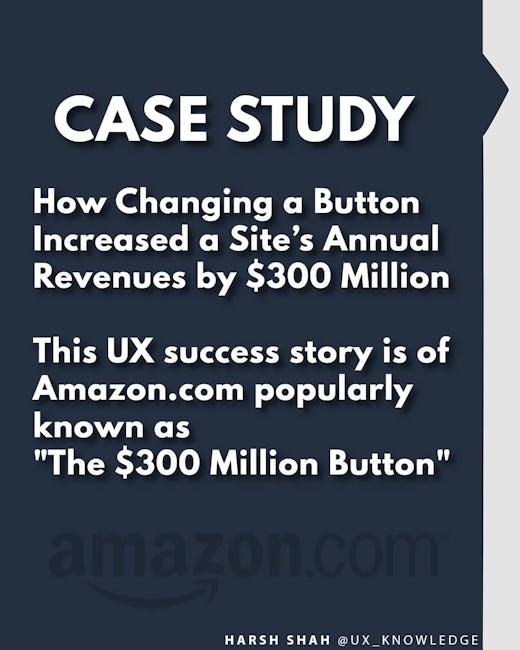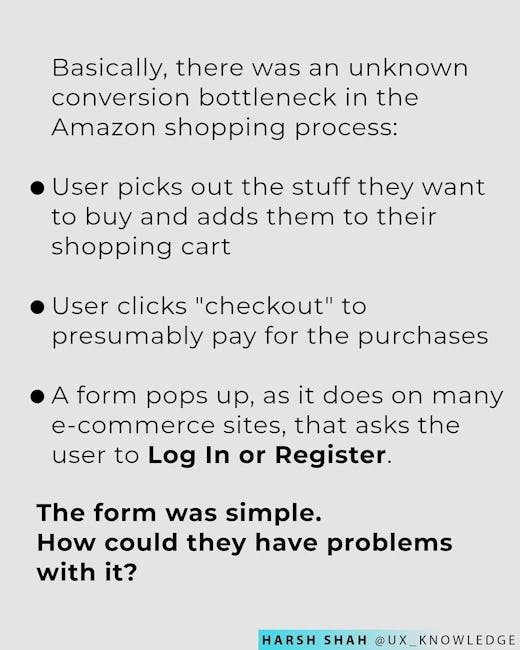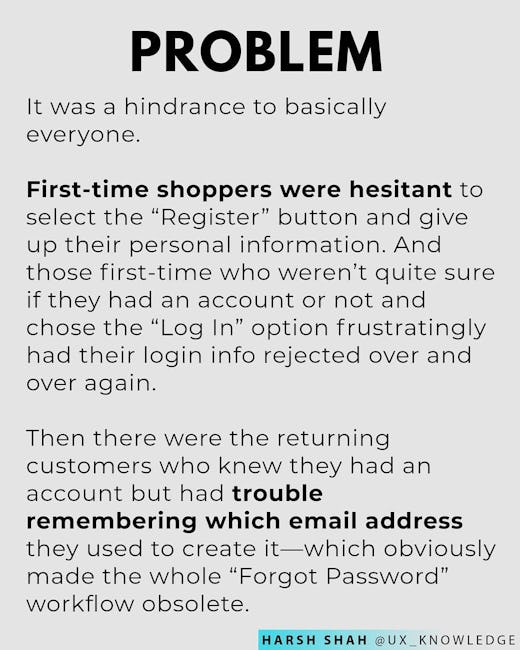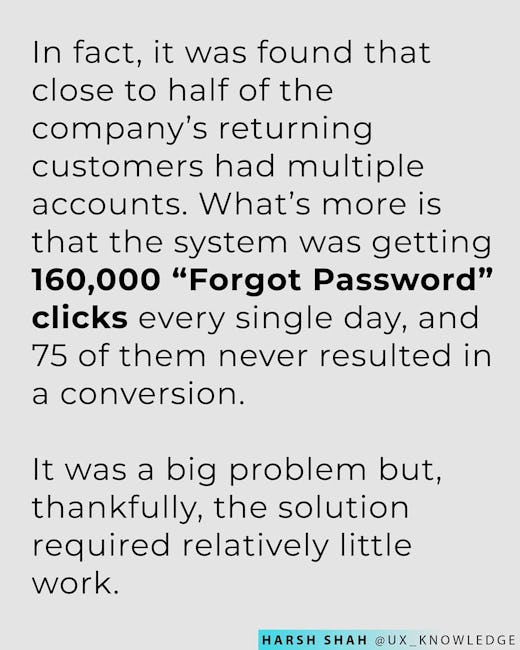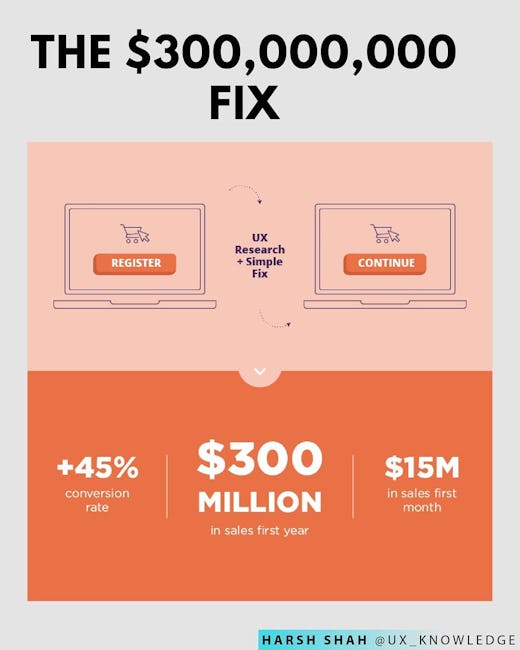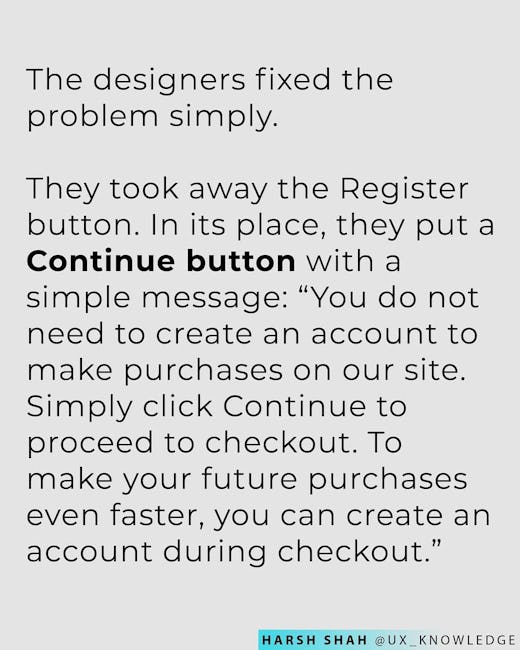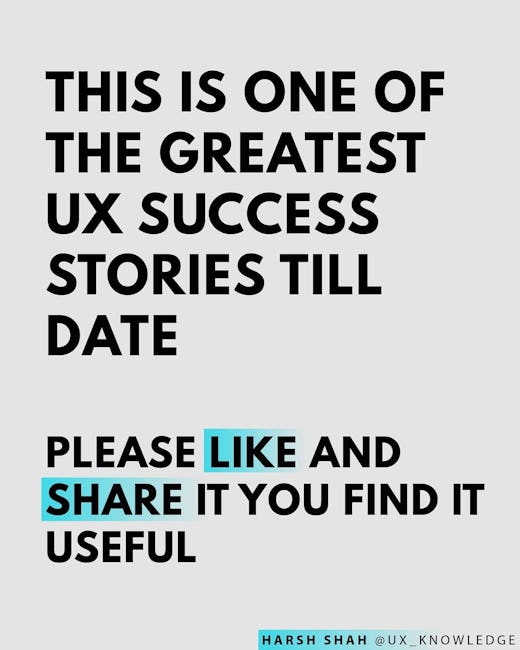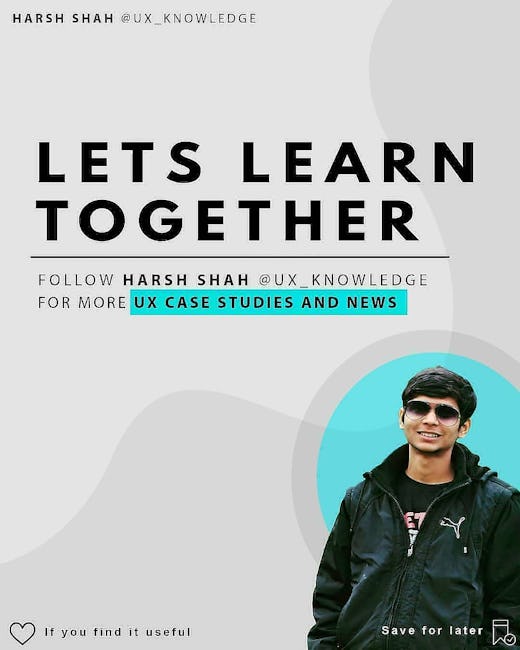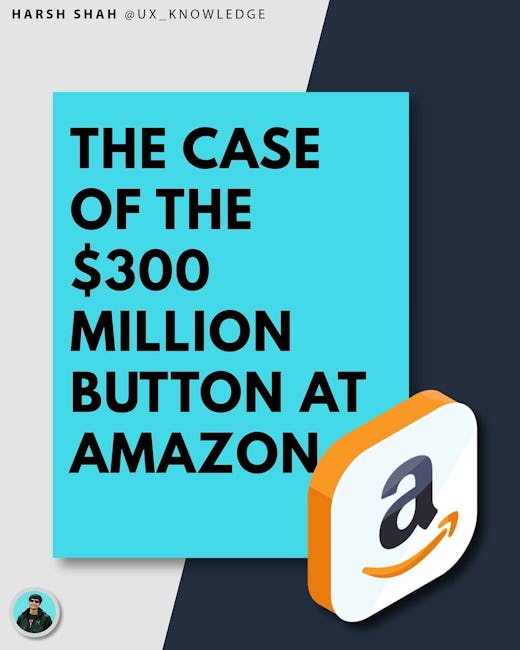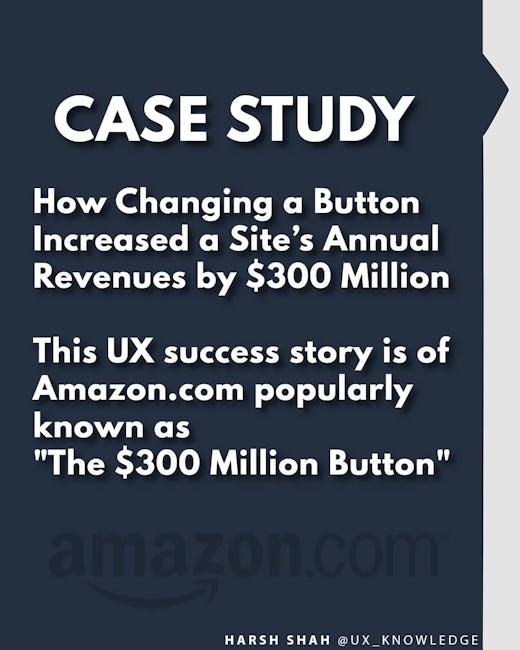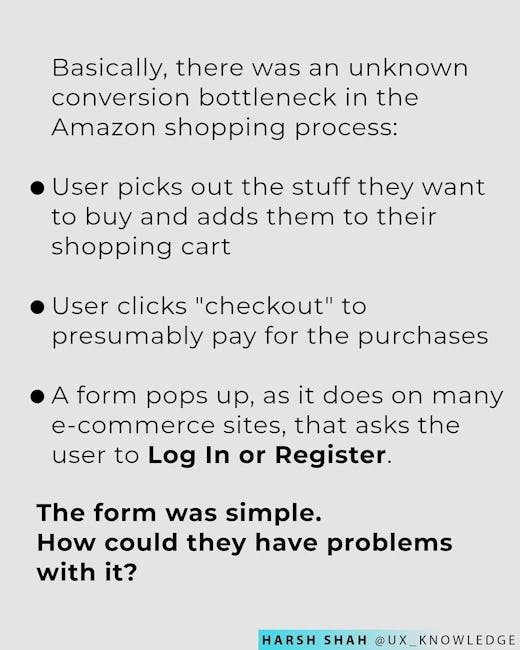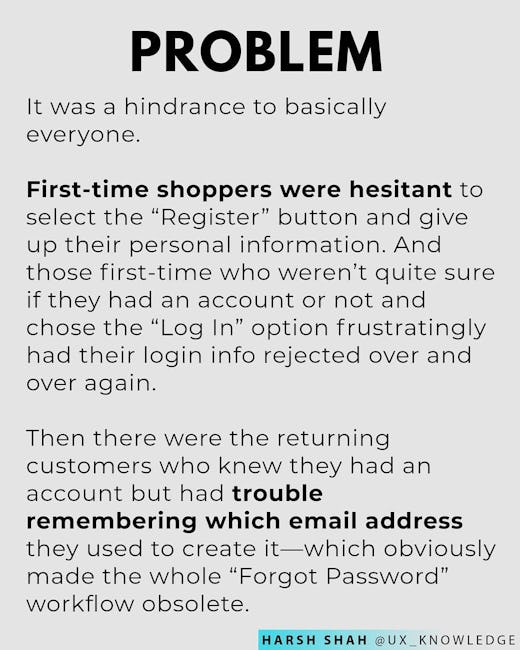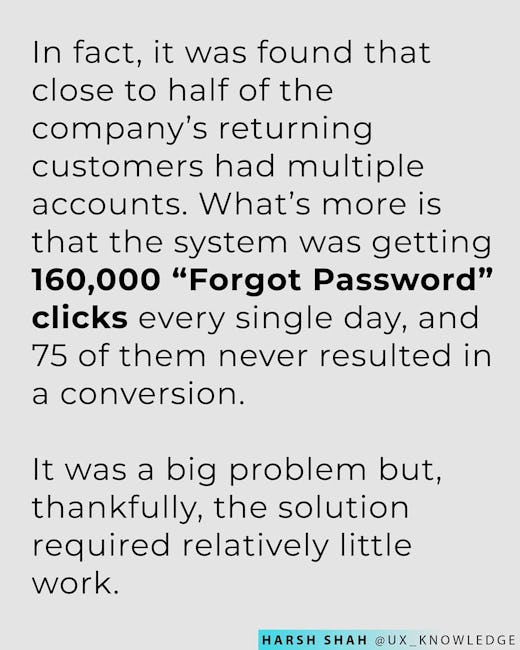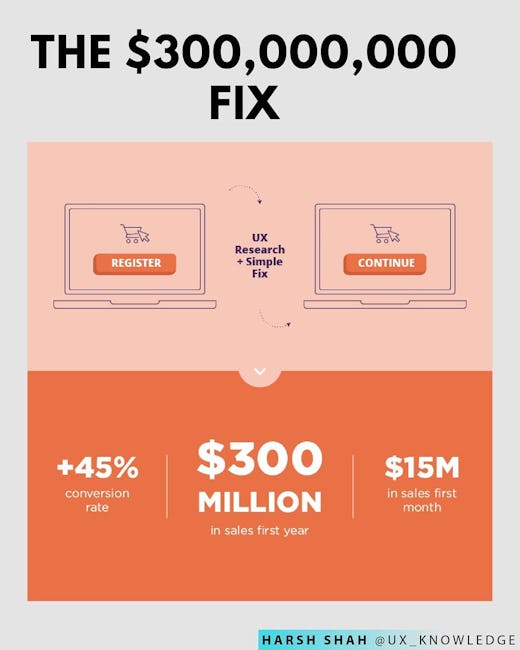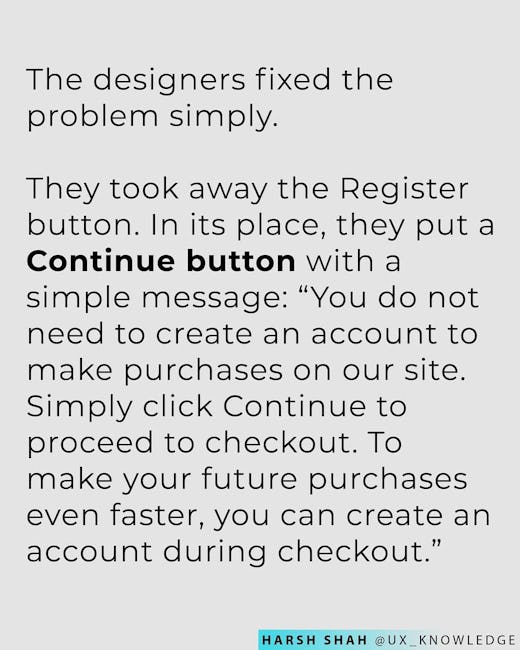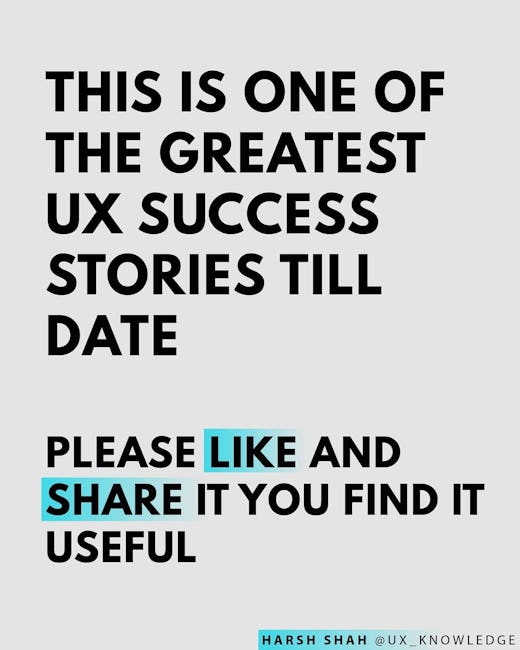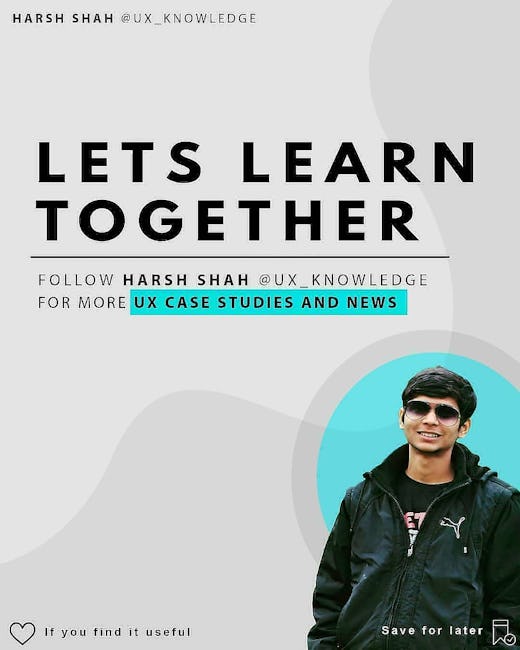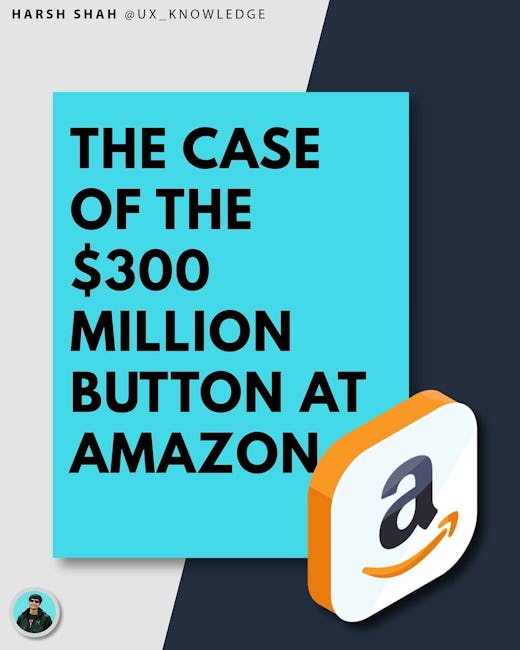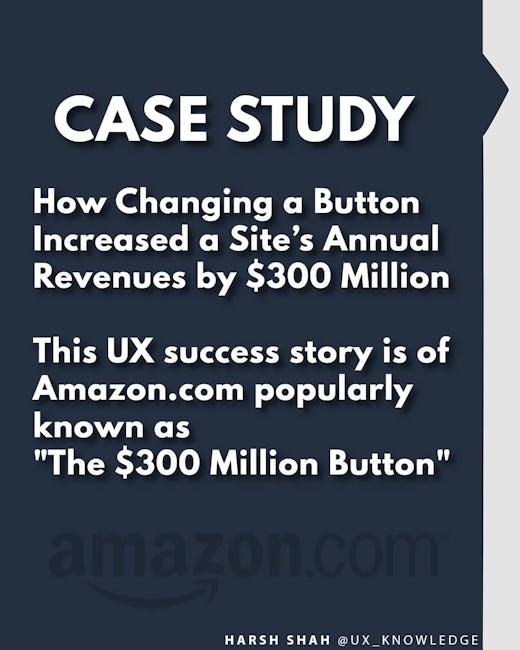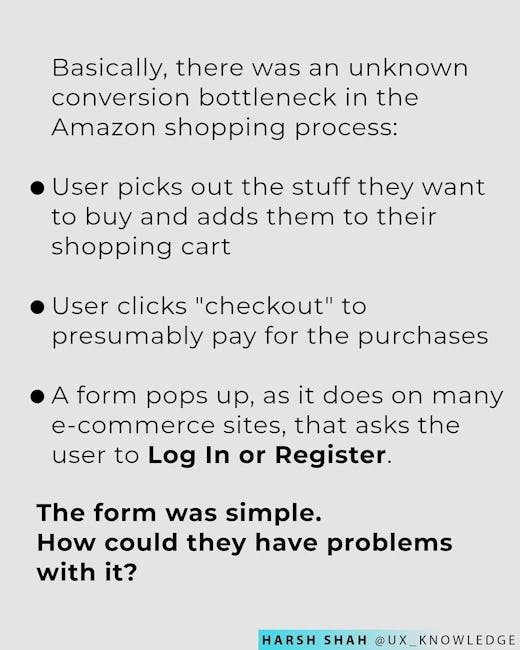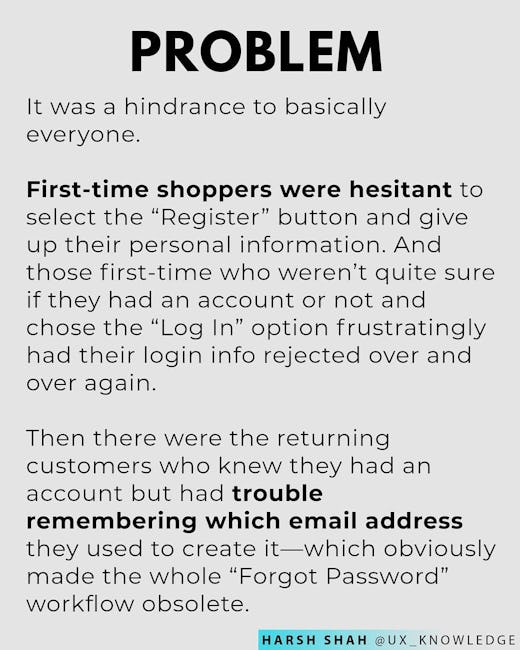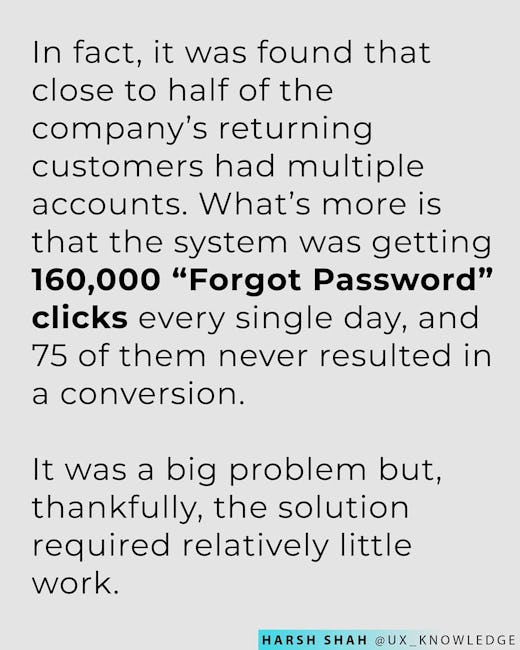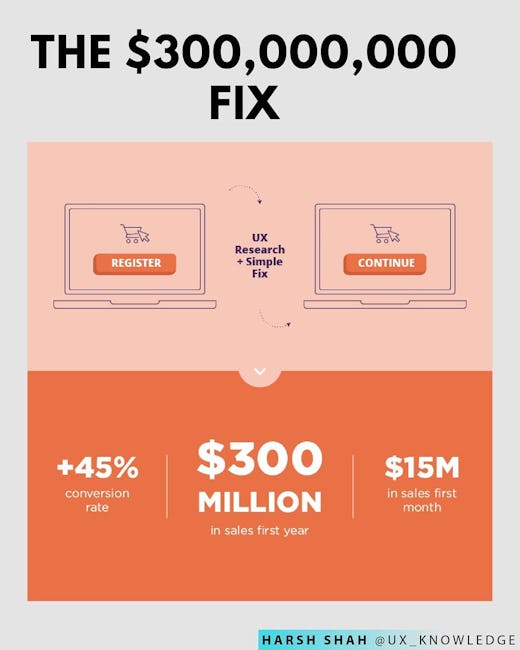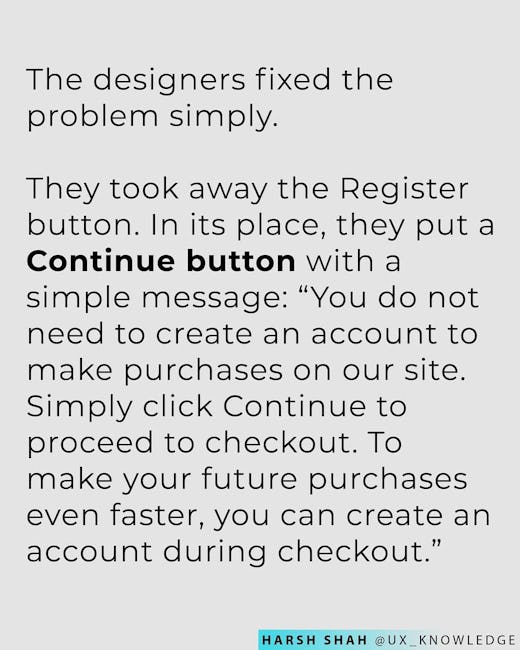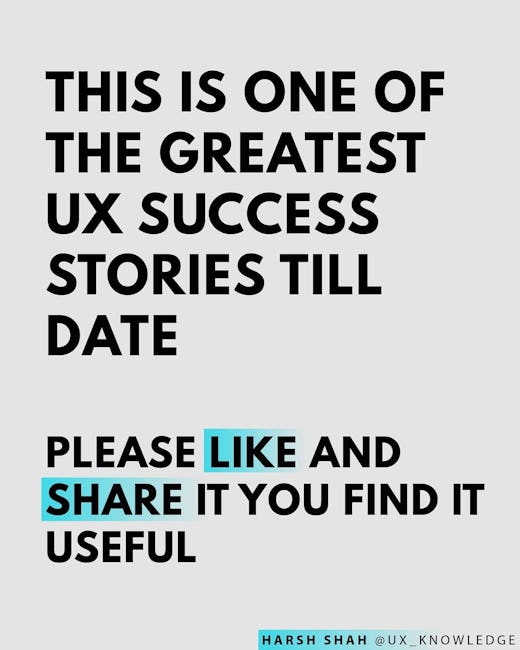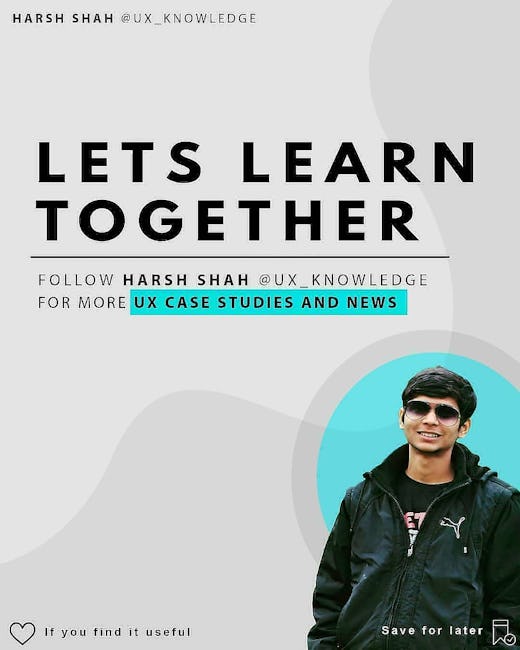 The case of the $300 million button at Amazon
CASE STUDY
How Changing a Button Increased a Site's Annual Revenues by $300 Million
This UX success story is of Amazon.com popularly known as "The $300 Million Button"
Basically, there was an unknown conversion bottleneck in the Amazon shopping process:
• User picks out the stuff they want to buy and adds them to their shopping cart
• User clicks "checkout" to presumably pay for the purchases
• A form pops up, as it does on many e-commerce sites, that asks the user to Log In or Register.
The form was simple. How could they have problems with it?
PROBLEM
It was a hindrance to basically everyone. First-time shoppers were hesitant to
select the "Register" button and give up their personal information. And those first-time who weren't quite sure if they had an account or not and chose the "Log In" option frustratingly had their login info rejected over and over again.
Then there were the returning customers who knew they had an account but had trouble remembering which email address they used to create it—which obviously made the whole "Forgot Password" workflow obsolete
In fact, it was found that close to half of the company's returning customers had multiple accounts. What's more is that the system was getting 160,000 "Forgot Password" clicks every single day, and 75 of them never resulted in a conversion.
It was a big problem but, thankfully, the solution required relatively little work.
THE $300,000,000 FIX
The designers fixed the problem simply.
They took away the Register button. In its place, they put a Continue button with a simple message: "You do not need to create an account to make purchases on our site. Simply click Continue to proceed to checkout. To make your future purchases even faster, you can create an account during checkout."
THIS IS ONE OF THE GREATEST UX SUCCESS STORIES TILL DATE LETS LEARN TOGETHER
FOLLOW HARSH SHAH @UX_KNO W L EDGE FOR MORE UX CASE STUDIES AND NEWS
PLEASE LIKE AND SHARE IT YOU FIND IT USEFUL
More booklets by Harsh Shah
More Design booklets
Your recently viewed booklets
See all booklets