Booklet
The Brutal Truth About Success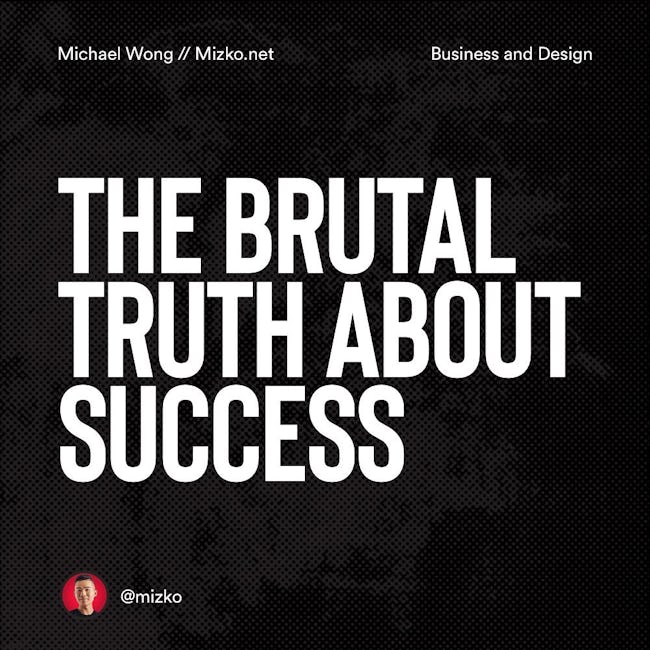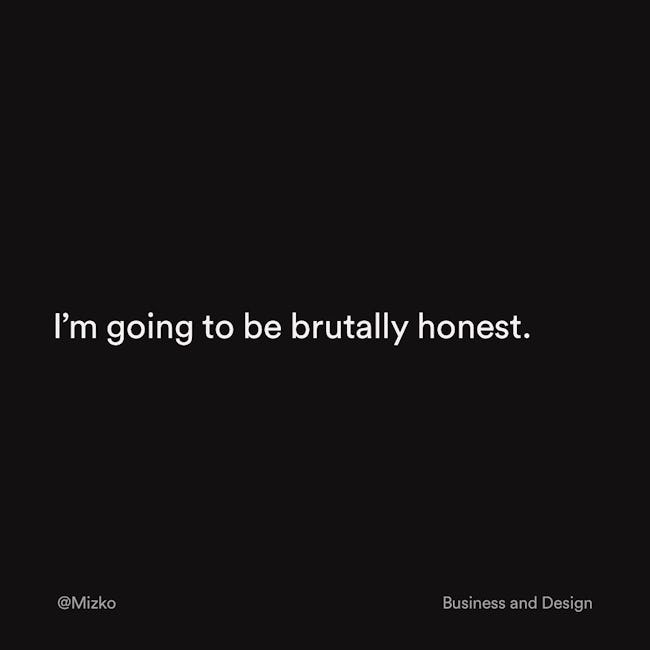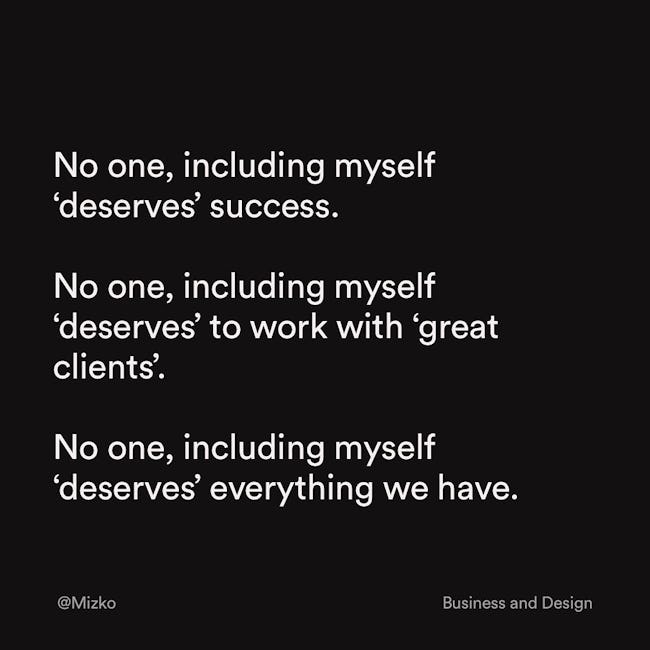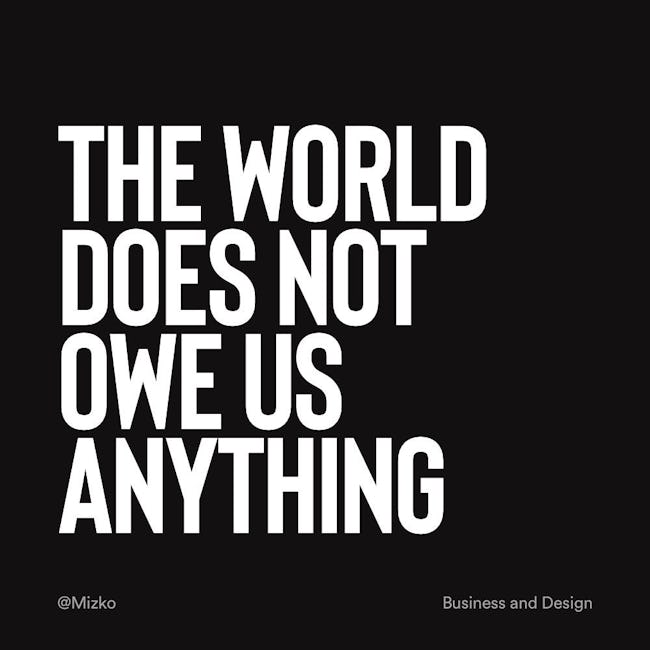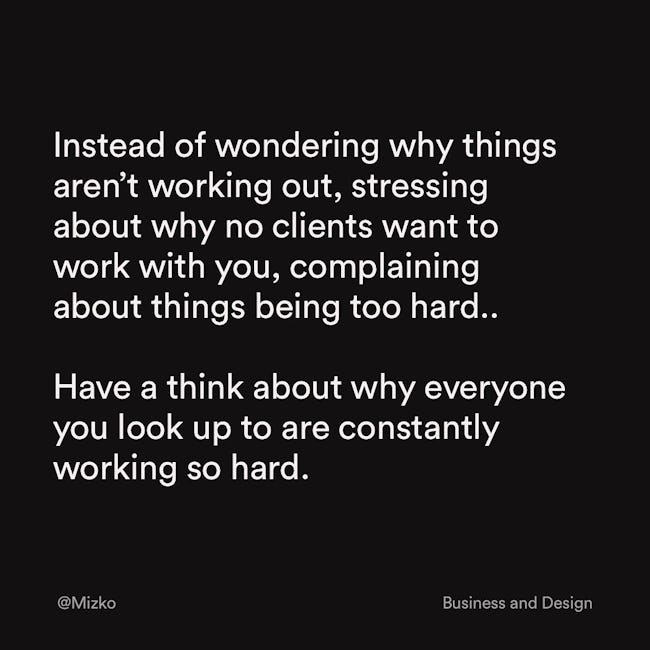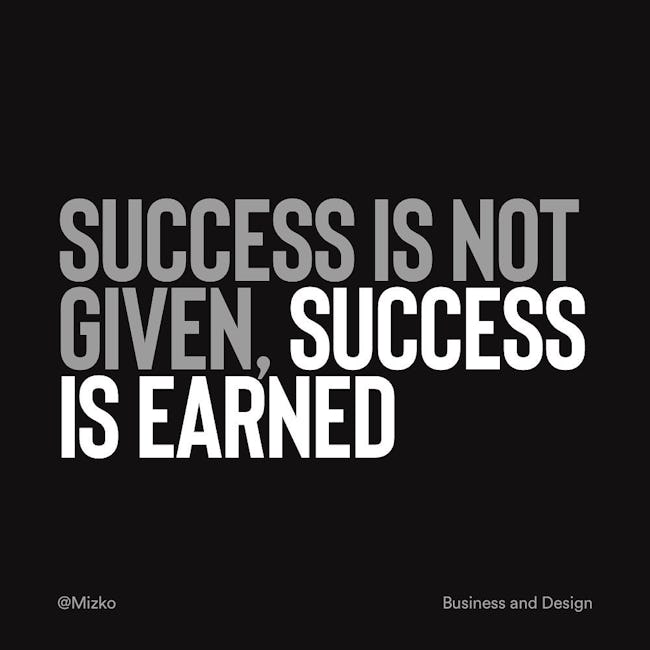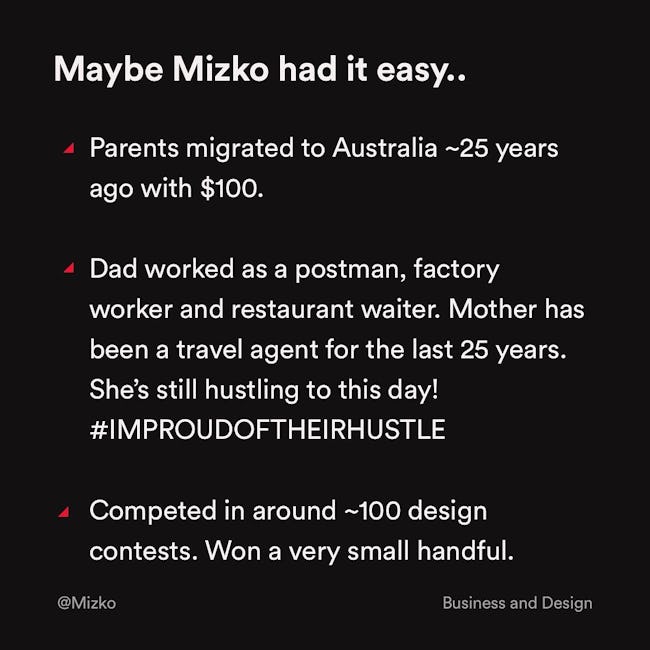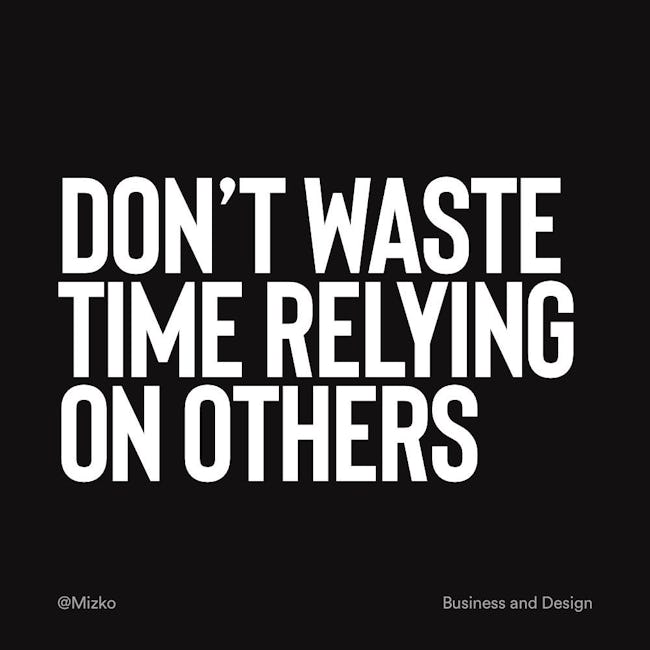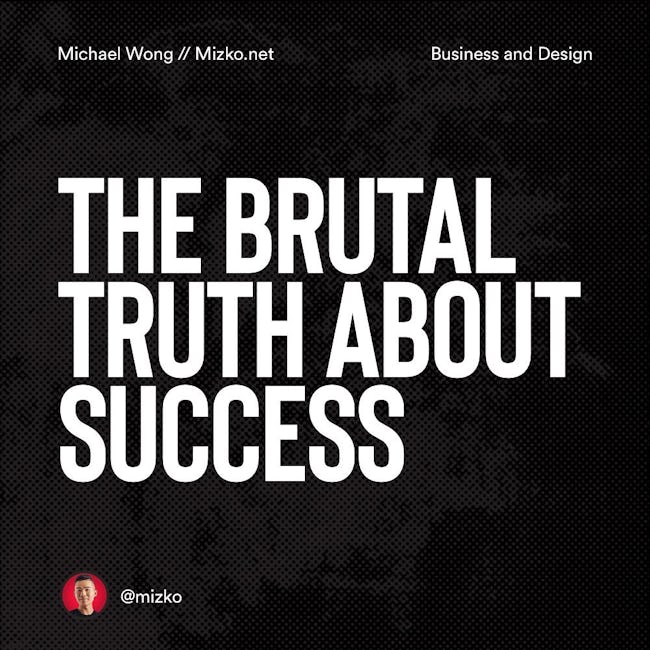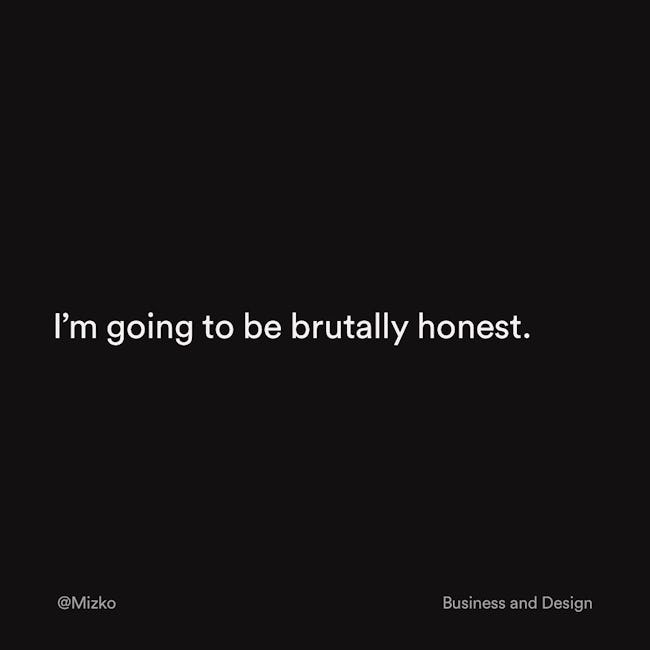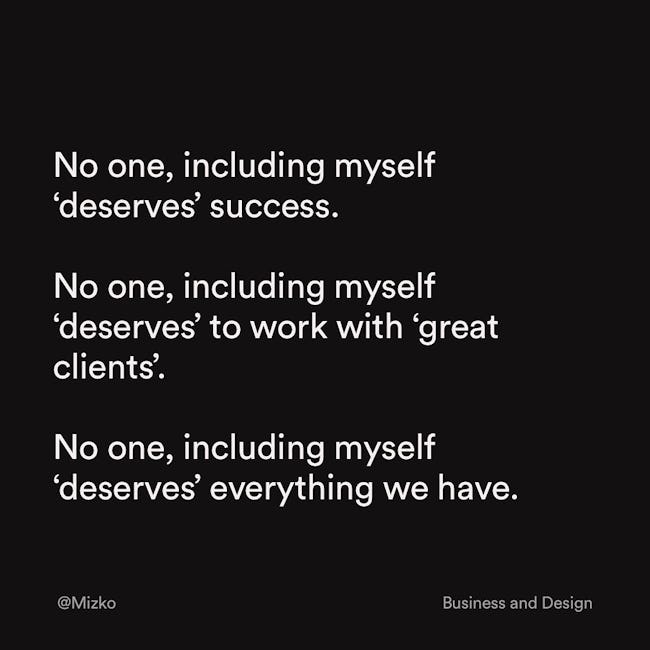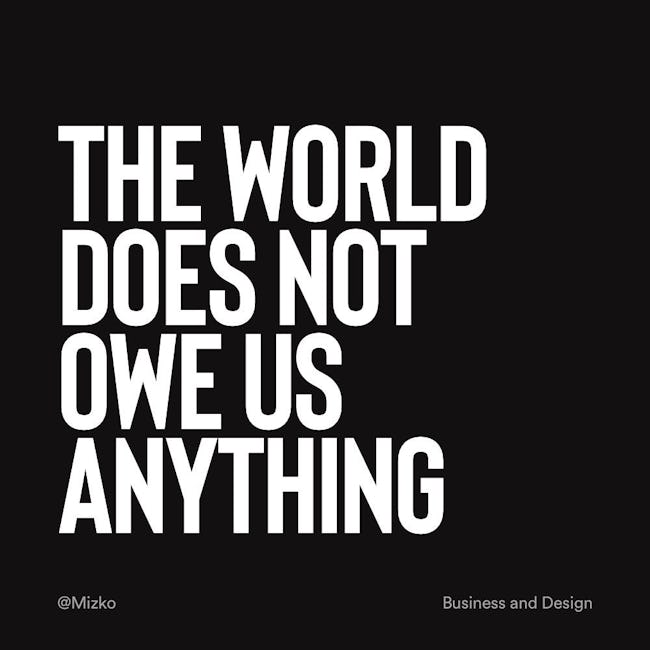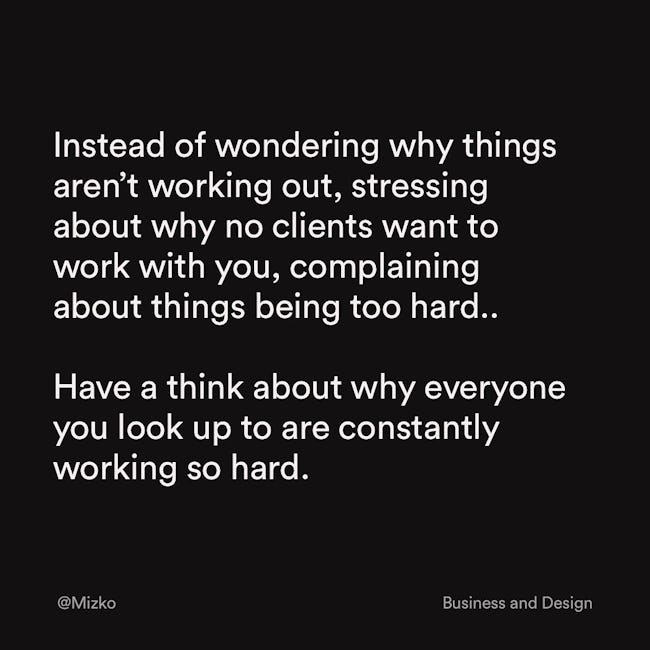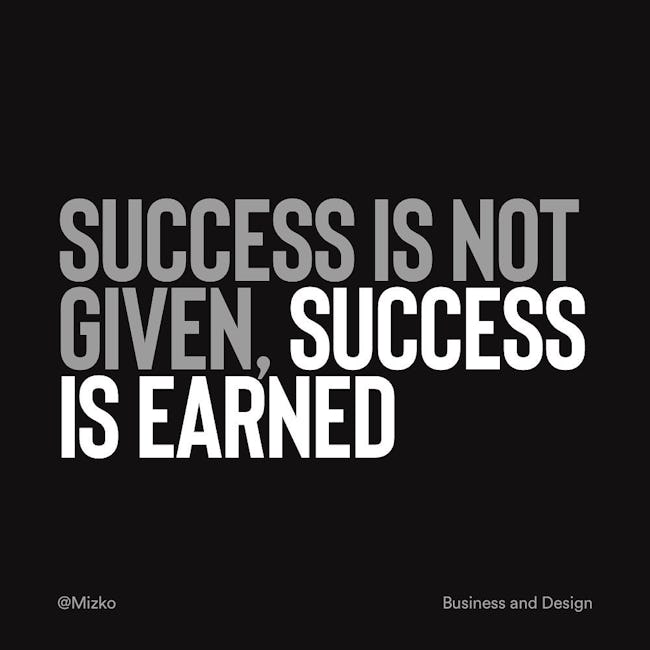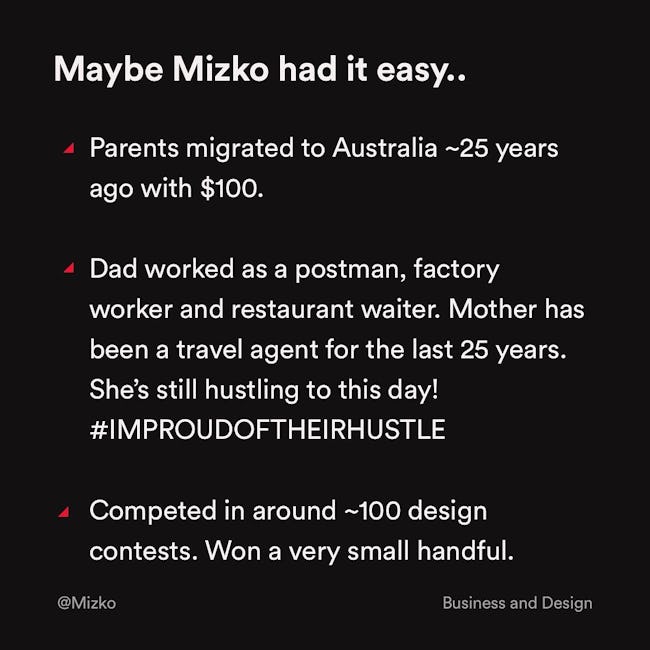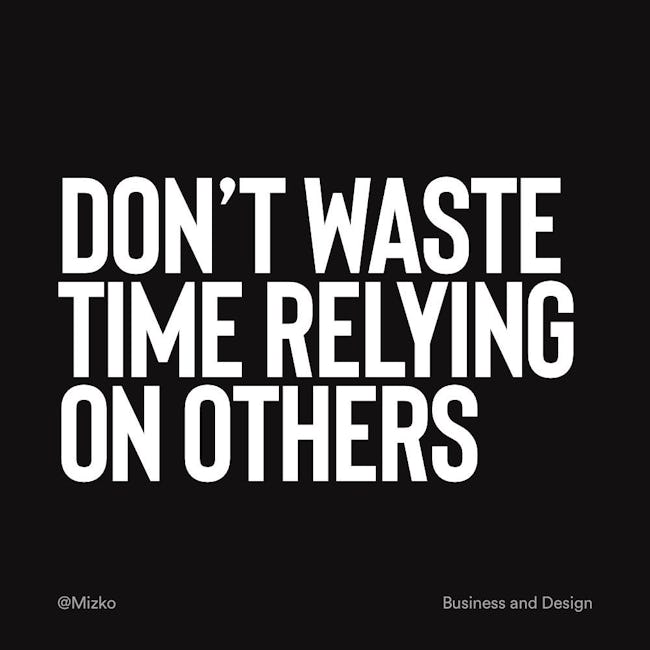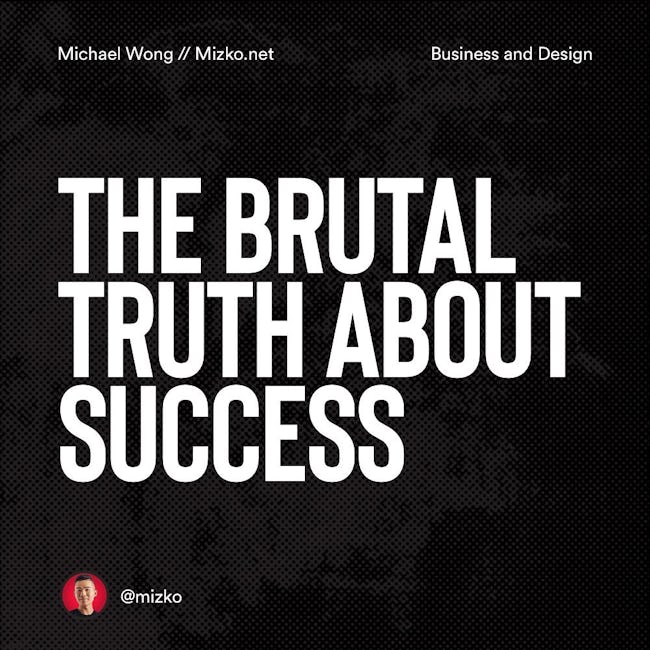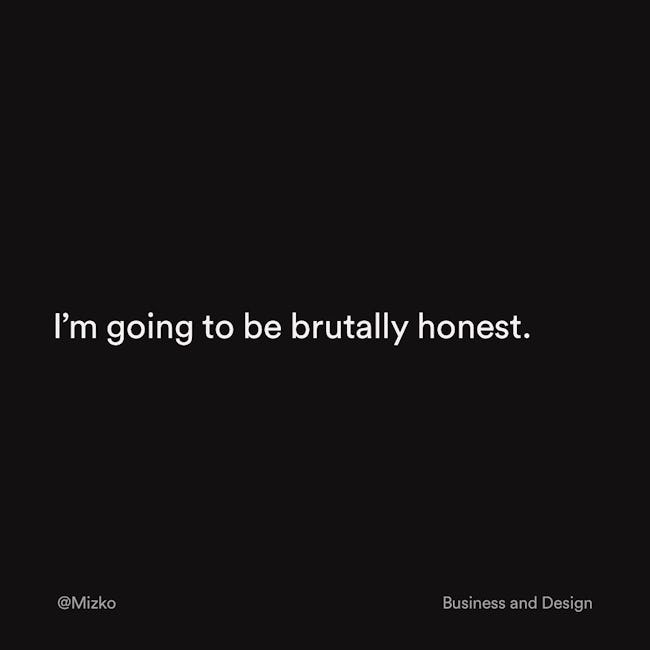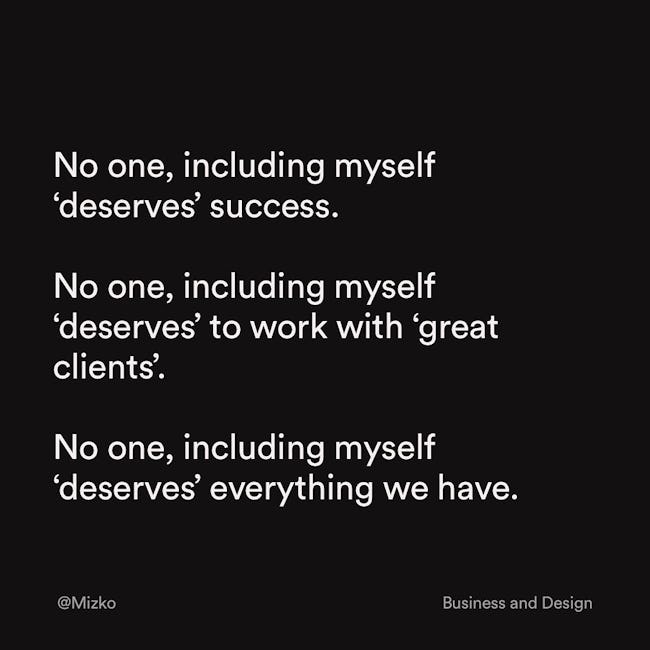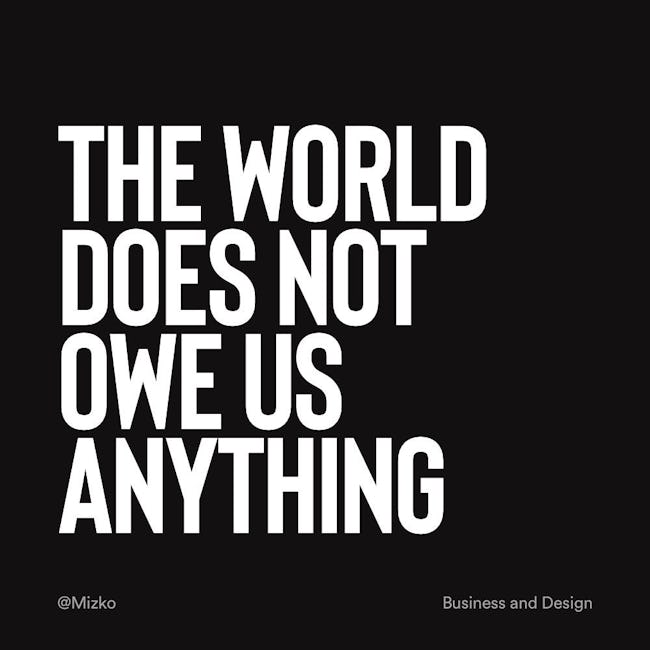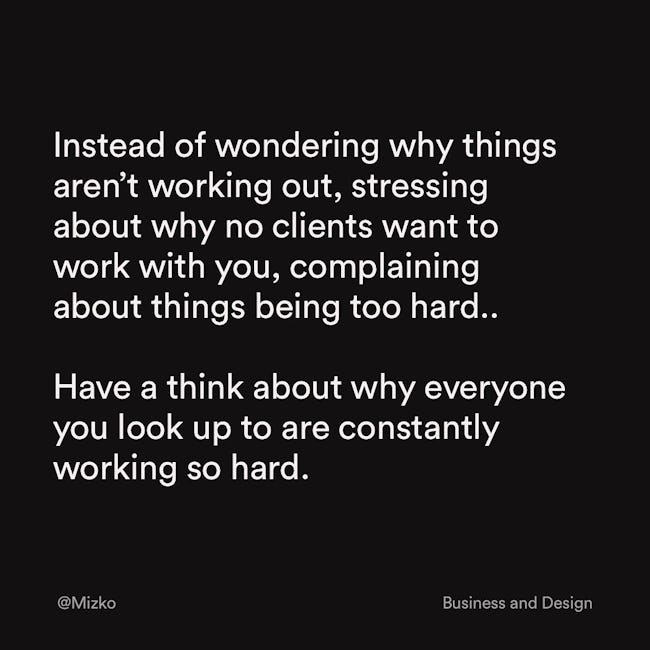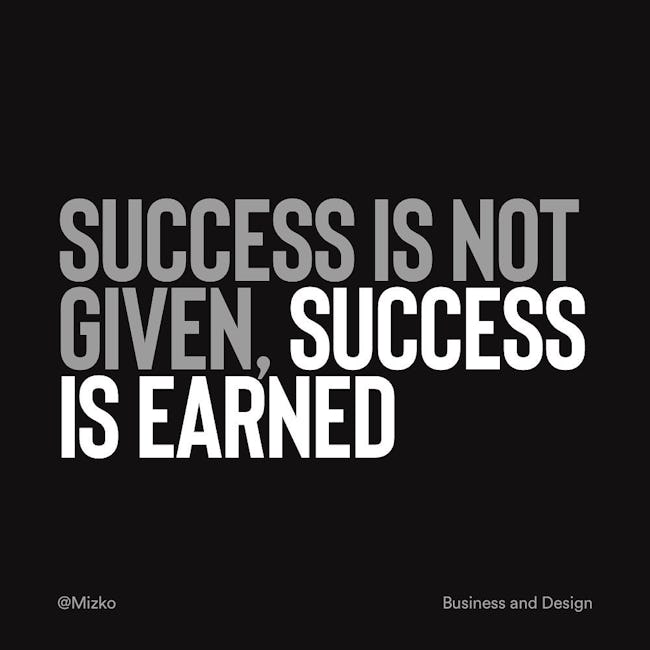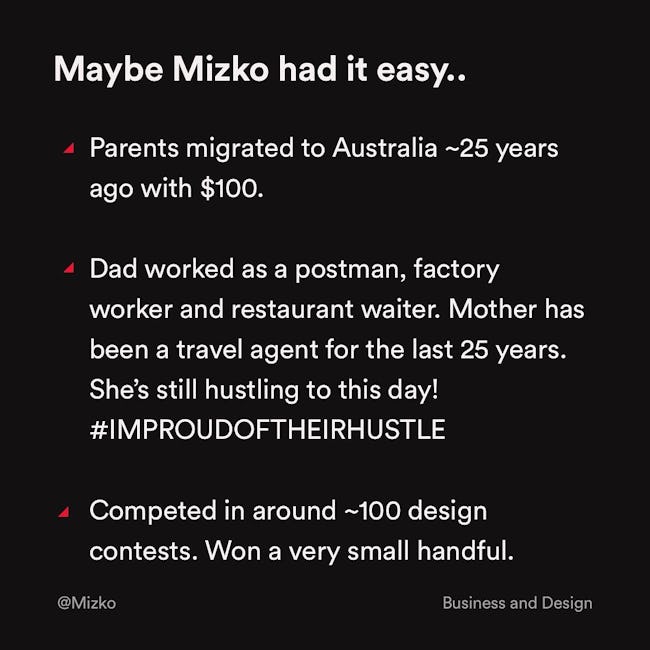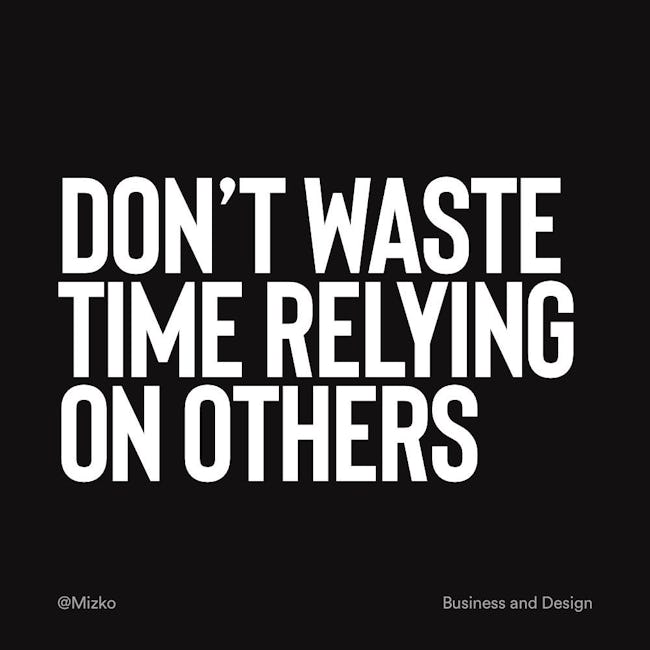 The Brutal Truth About Success
I'm going to be brutally honest.
No one, including myself 'deserves' success.
No one, including myself 'deserves' to work with 'great clients'.
No one, including myself 'deserves' everything we have.
THE WORLD DOES NOT OWE US ANYTHING
Instead of wondering why things aren't working out, stressing about why no clients want to work with you, complaining about things being too hard..
Have a think about why everyone you look up to are constantly working so hard.
SUCCESS IS NOT GIVEN, SUCCESS IS EARNED
Maybe Mizko had it easy..
Parents migrated to Australia —25 years ago with $100.
Dad worked as a postman, factory worker and restaurant waiter. Mother has been a travel agent for the last 25 years. She's still hustling to this day! #IMPROUDOFTHEIRHUSTLE
Competed in around —100 design contests. Won a very small handful.
I attempted to start a ThemeForest business 4 times, with 4 different developers. Failed every time.
From 19-241 worked 7 days a week. 12-14 hrs a day. I also set my alarm for 3AM to 'video call' US clients.
I co-founded a startup that lost $265,000 (of our own money) in less than a year.
I don't even want to start on what it took to build and grow Mizko Media.
DON'T WASTE TIME RELYING ON OTHERS
When I first started out (like many others), there were no 'mentors' or 'educational YouTube channels / blogs'. We were never taught how things were meant to be done. We had no influencer to DM for help.
However we took on the responsibility to learn, research, trial new ideas, be open to failure and iterate our way to success.
Success is hard work, but not impossible. You need to be mentally strong, and I believe you have it. Take ownership of your journey because if you don't, no one else will.
More booklets by Michael Wong
More Business booklets
Your recently viewed booklets
See all booklets