Booklet
The Best UI for Cards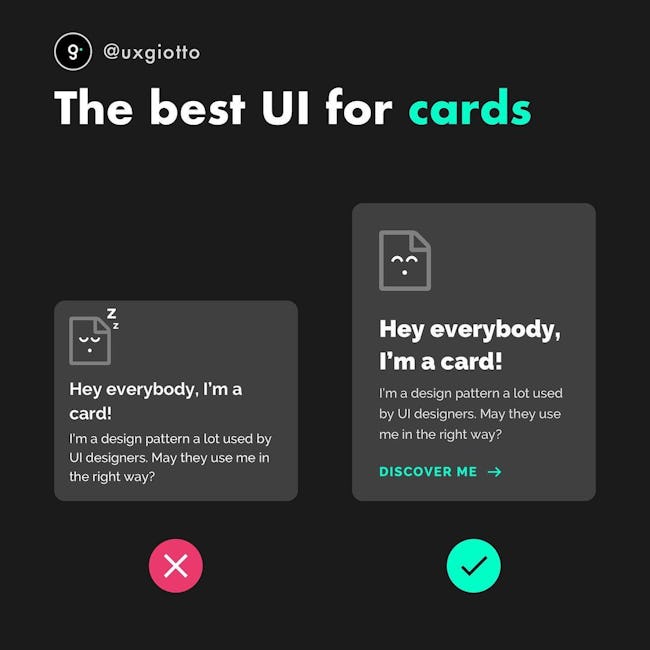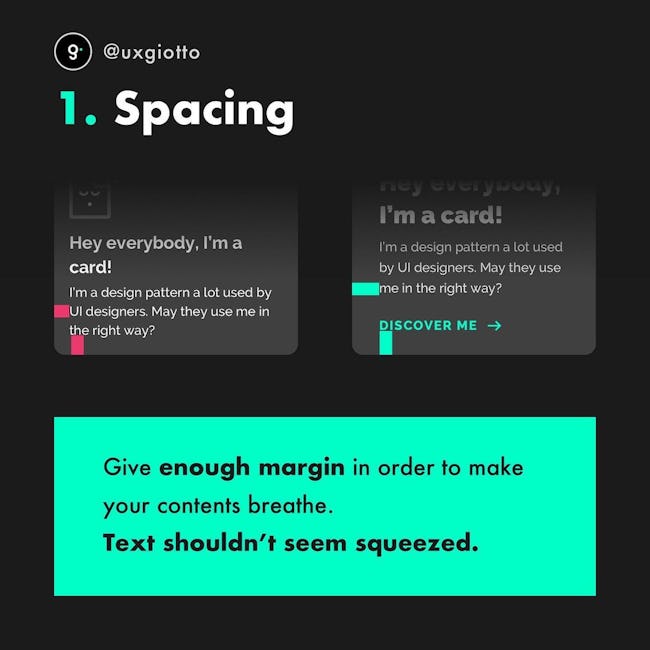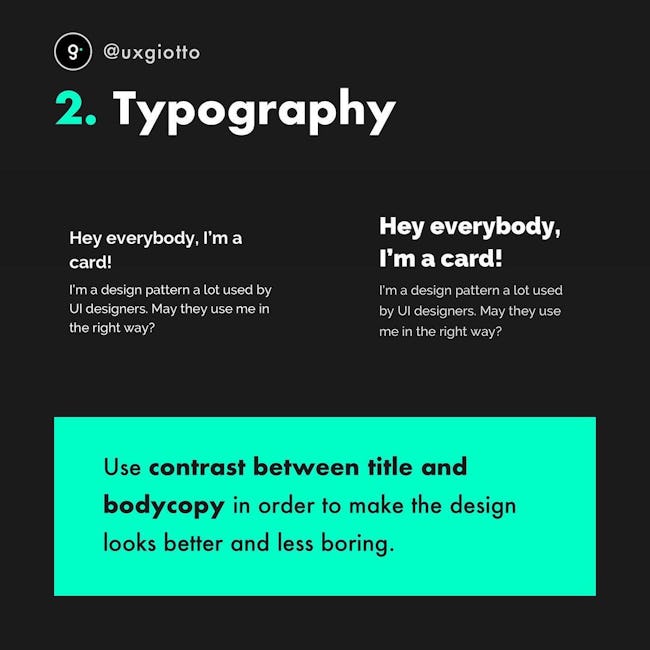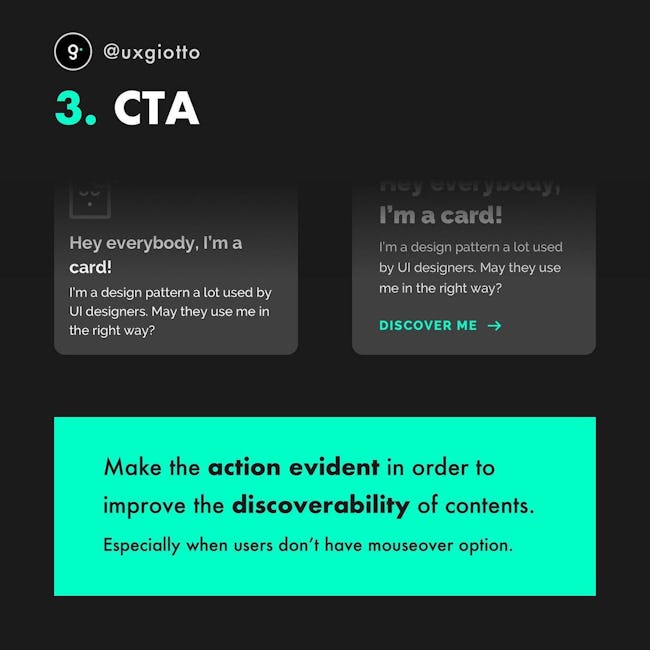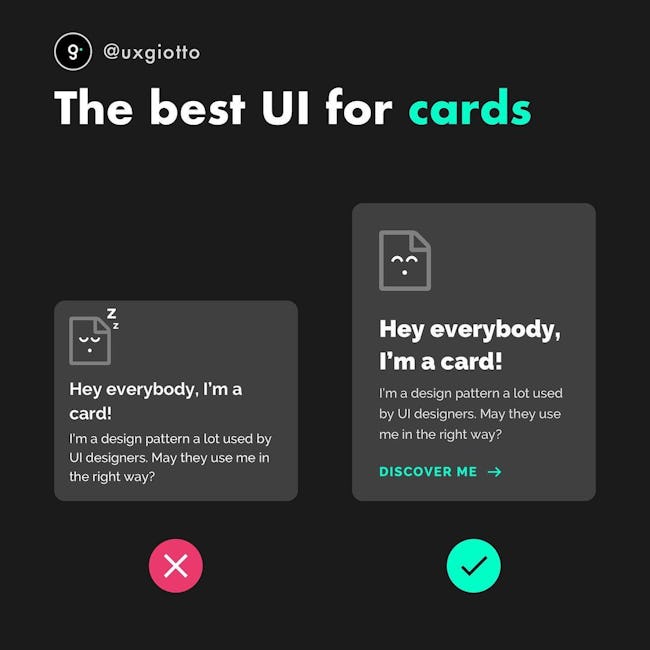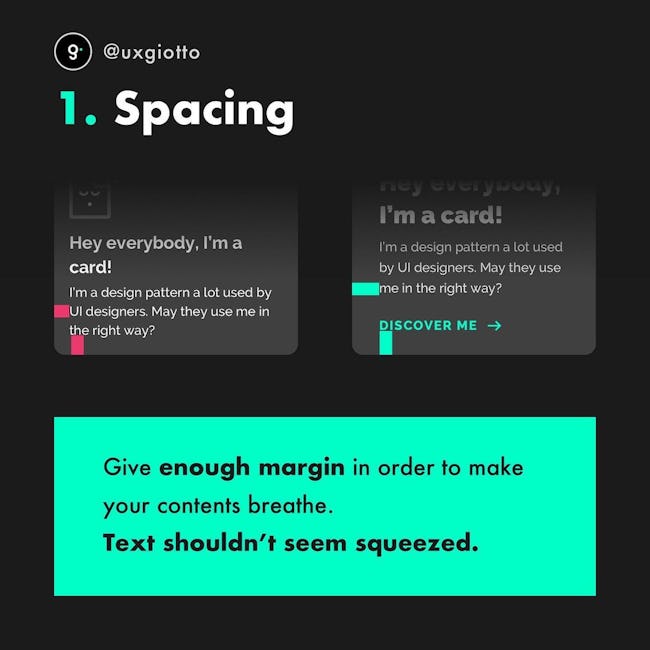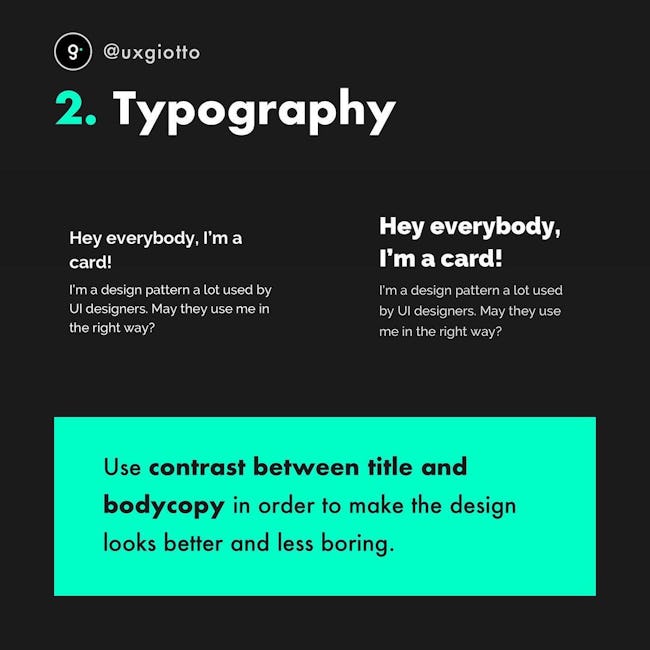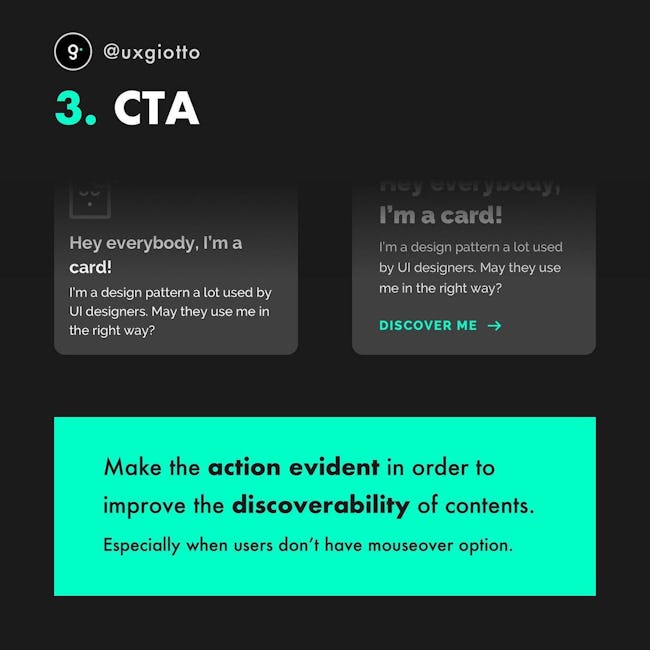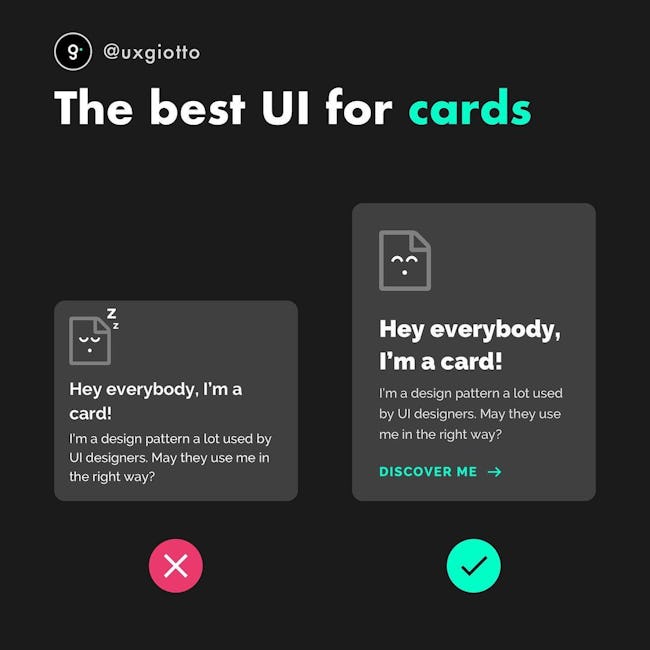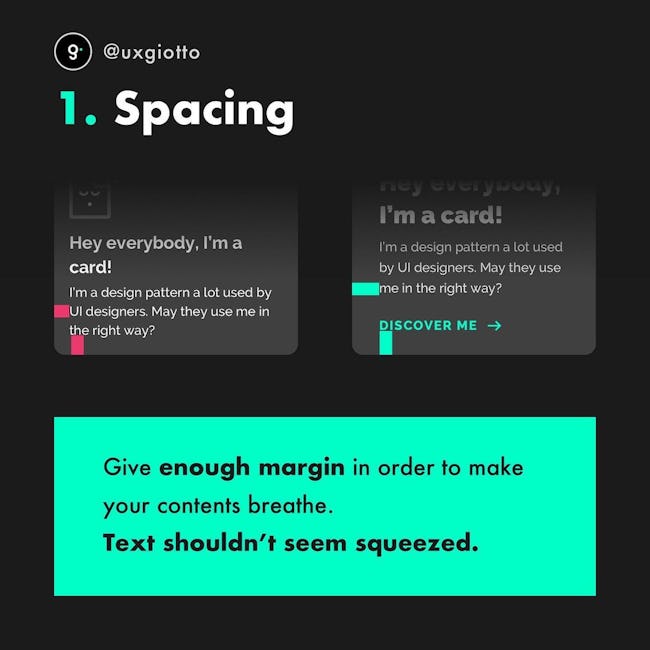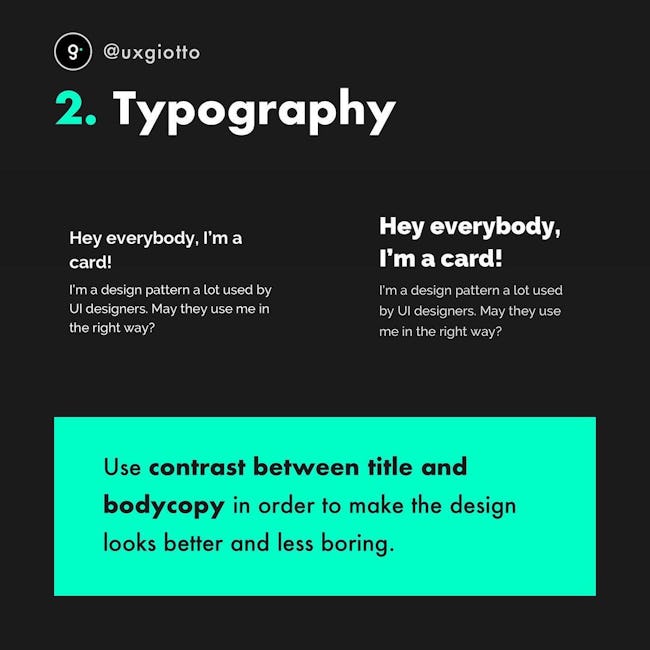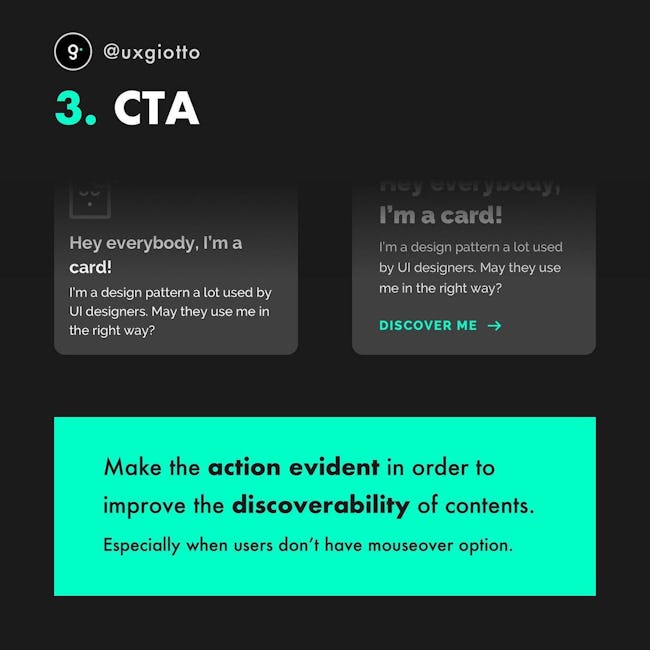 THE BEST UI FOR CARDS
1. SPACING - Give enough margin in order to make your contents breathe. Text shouldn't seem squeezed.
Note: Don't be afraid to use white space: make the card bigger.
2. TYPOGRAPHY - Use contrast between title and bodycopy in order to make the design looks better and less boring.
3. CTA - Make the action evident in order to improve the discoverability of contents. Especially when users don't have mouseover options.
More booklets by UX Giotto
More IT & Software booklets
Your recently viewed booklets
See all booklets