Booklet
The Basics Of A Great Pitch Deck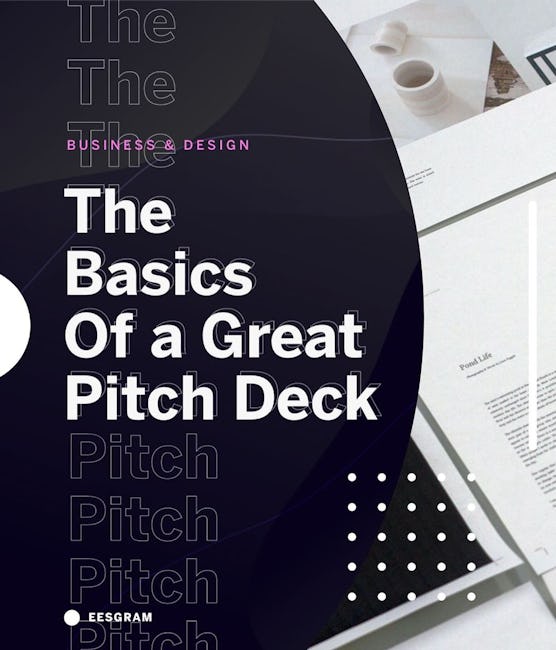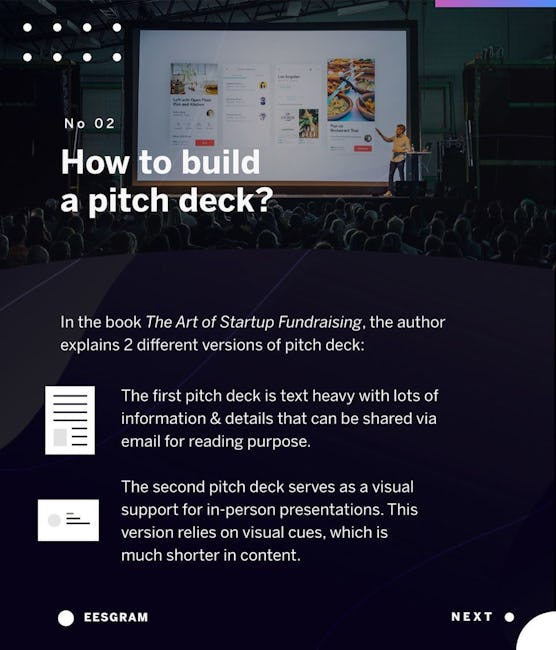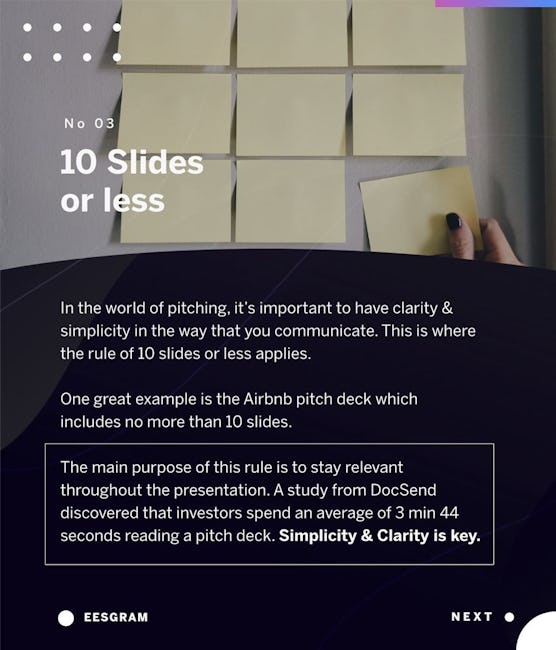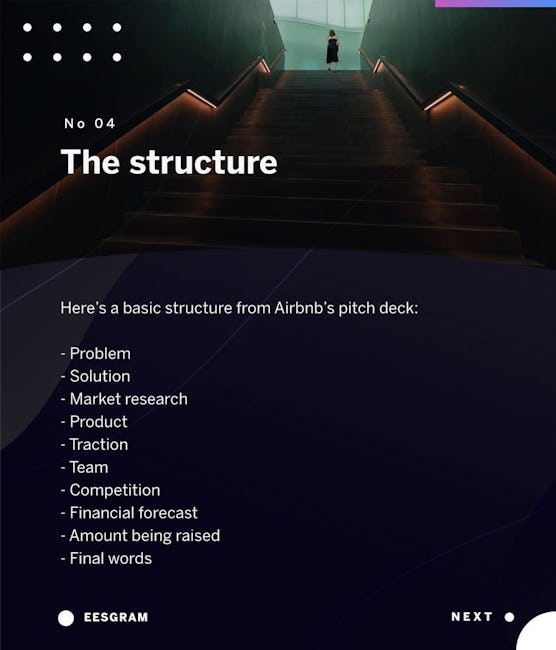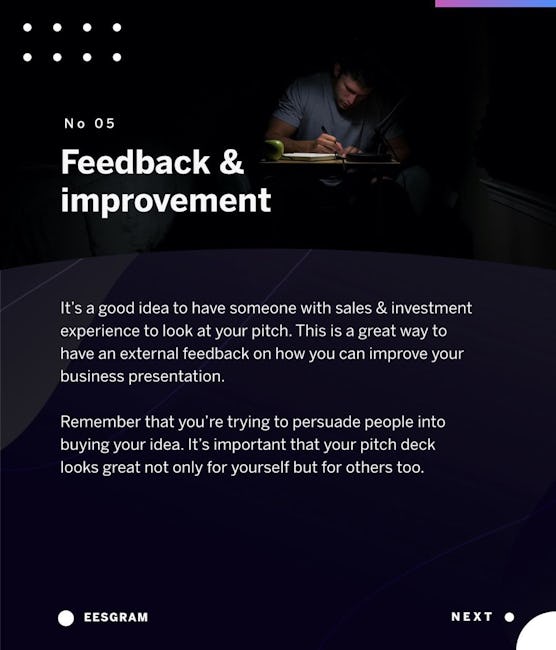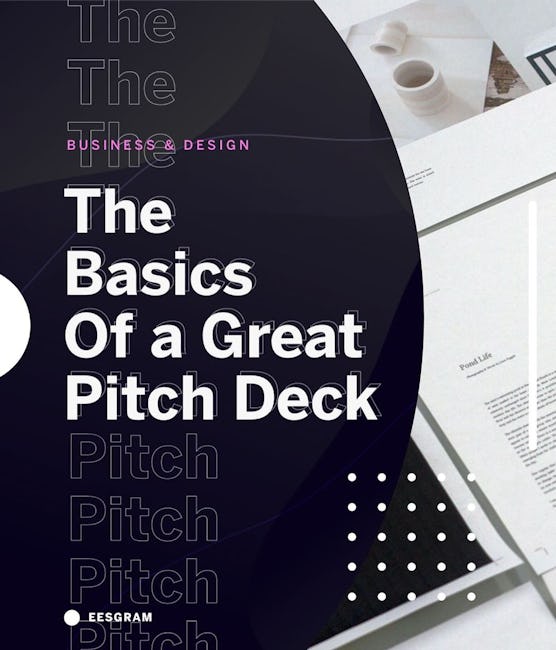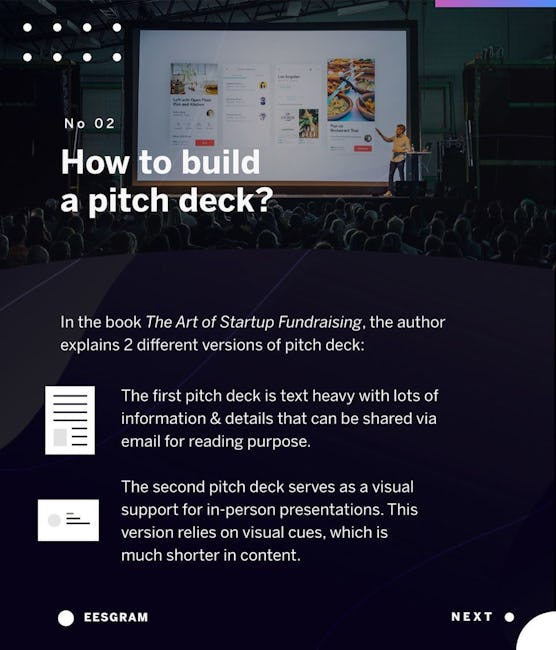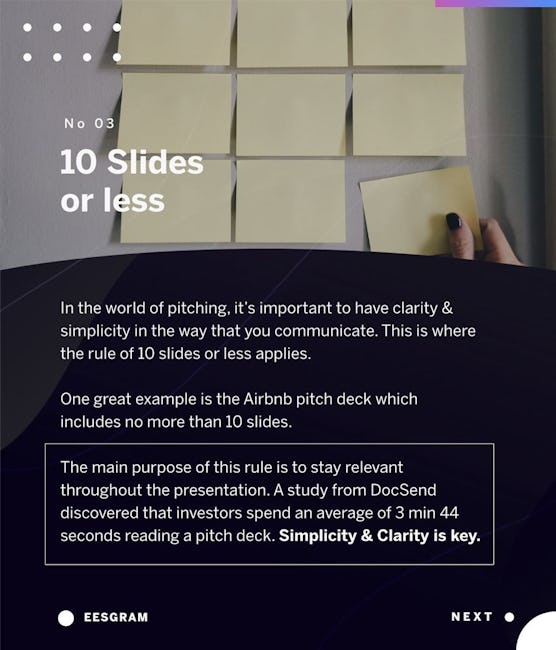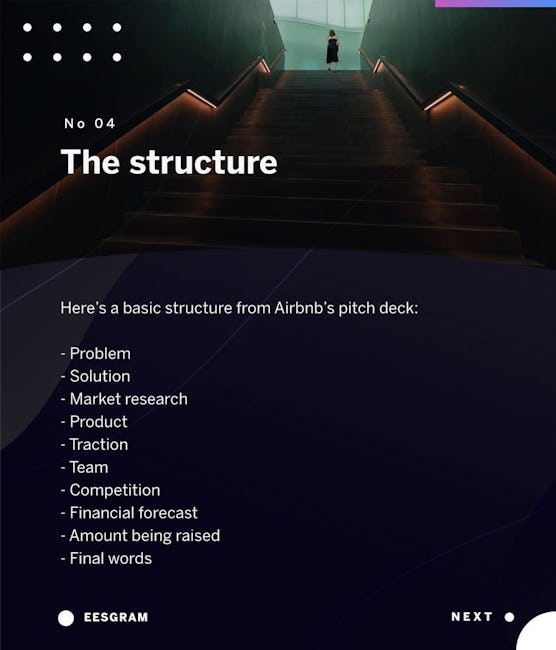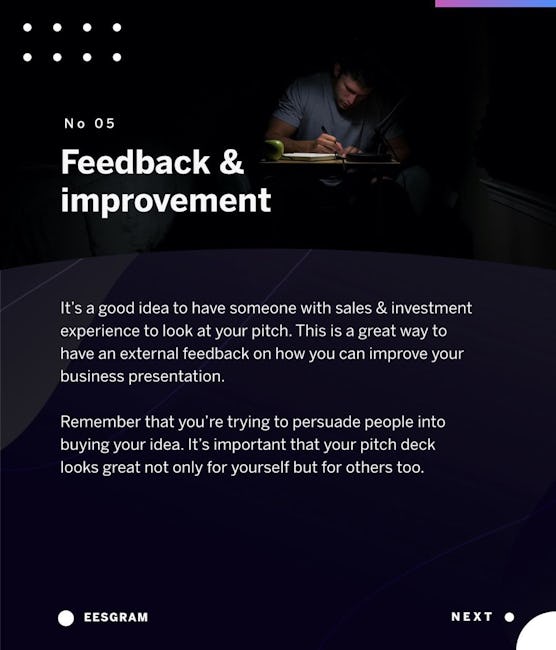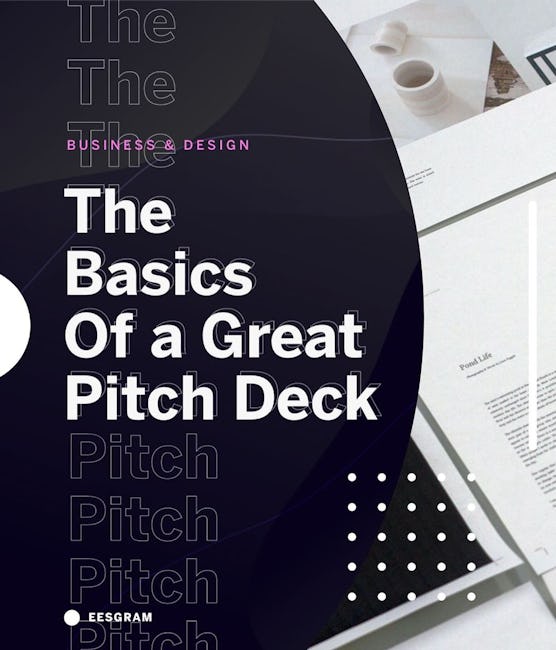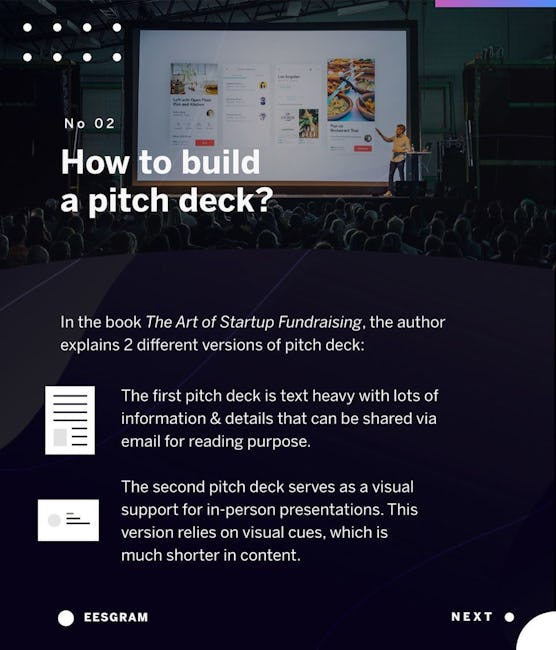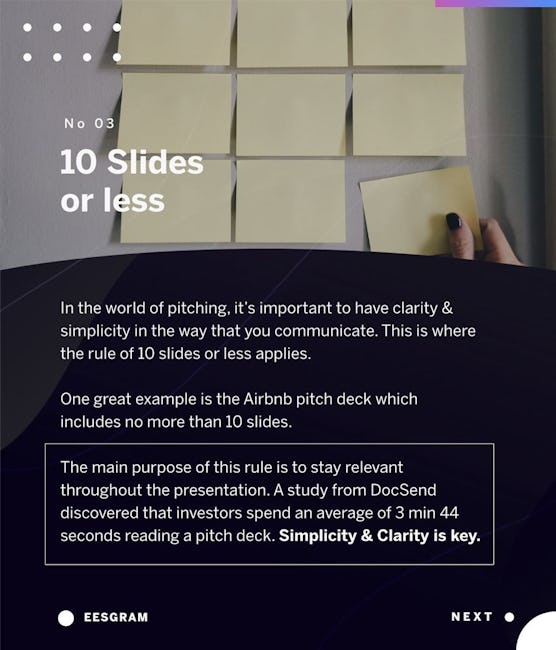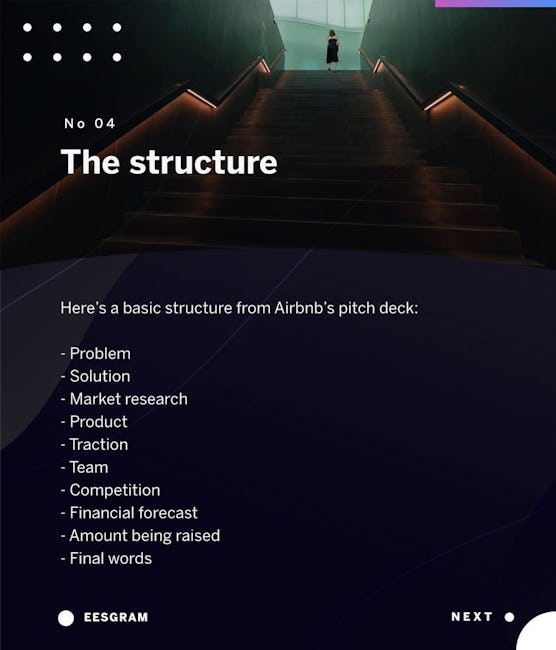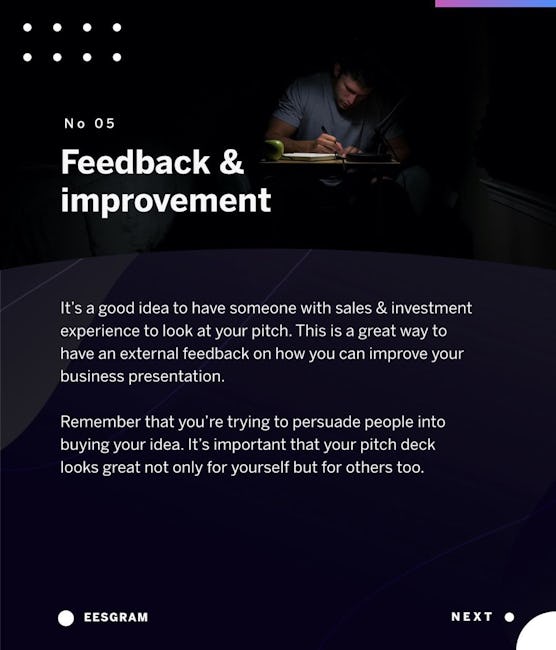 The Basics Of a Great Pitch Deck
No 01
What's a pitch deck?
Every great business idea needs execution & resources, sometimes lots Of resources.
Wether you're raising $1000. $IO,OOO or $500 million. a pitch deck is a brief presentation to help investors understand the big picture about your business.
A Pitch deck is Often presented as a document or a powerpoint presentation giving insight about your product, business model, financial strategy & internal operations.
No 02
How to build a pitch deck? In the book The Art of Startup Fundraising, the author explains 2 different versions of pitch deck:
The first pitch deck is text heavy with lots of information & details that can be shared via email for reading purpose.
The second pitch deck serves as a visual support for in-person presentations. This version relies on visual cues. which is much shorter in content.
No 03
10 Slides or less
In the world of pitching. it's important to have clarity & simplicity in the way that you communicate. This is where the rule Of 10 slides or less applies.
One great example is the Airbnb pitch deck which includes no more than 10 slides.
The main purpose of this rule is to stay relevant throughout the presentation. A study from DocSend discovered that investors spend an average of 3 min 44 seconds reading a pitch deck. Simplicity & Clarity is key.
No 04
The structure
Here's a basic structure from Airbnb's pitch deck:
- Problem
- Solution
- Market research
- Product
- Traction
- Team
- Competition
- Financial forecast
- Amount being raised
- Final words
No 05
Feedback & improvement It's a good idea to have someone with sales & investment experience to look at your pitch. This is a great way to have an external feedback on how you can improve your business presentation.
Remember that you're trying to persuade people into buying your idea. It's important that your pitch deck looks great not only for yourself but for others too.
More booklets by Elias Serrano
More Design booklets
Your recently viewed booklets
See all booklets