Booklet
The Anatomy Of A Great Blog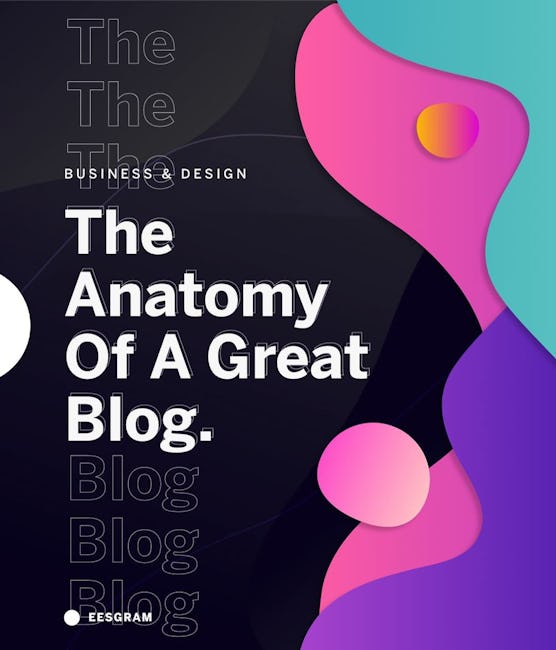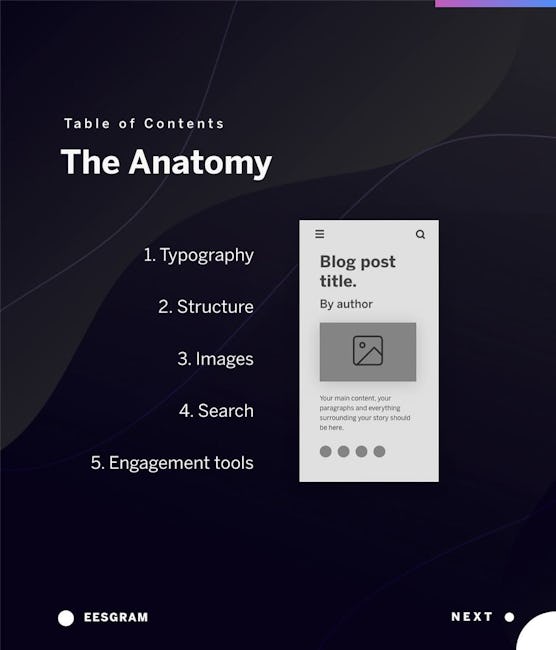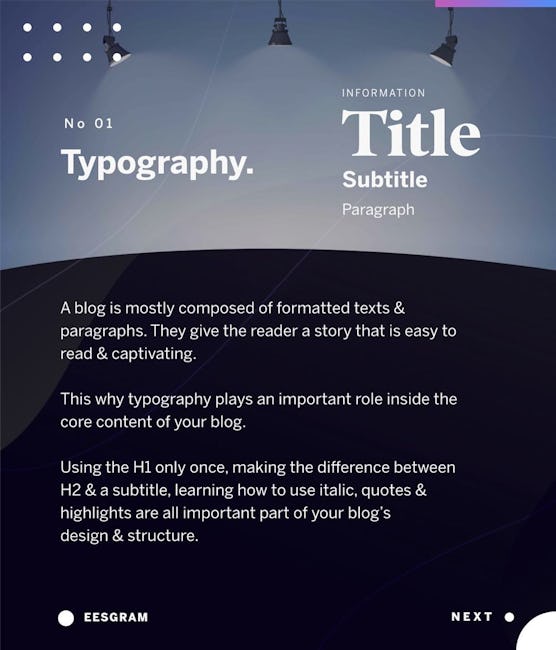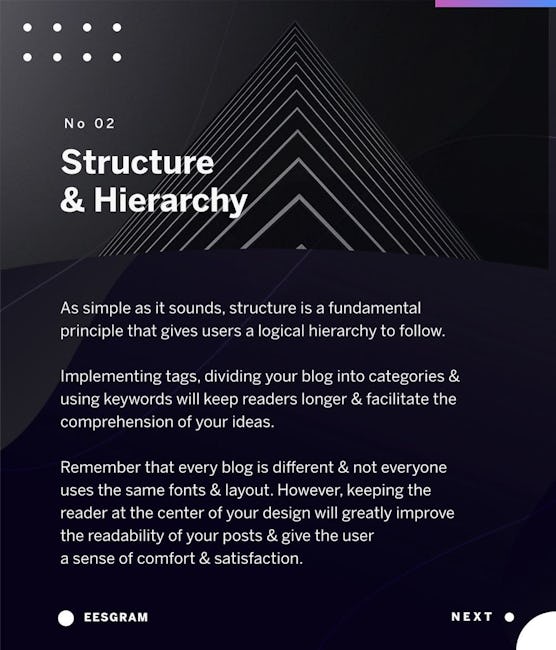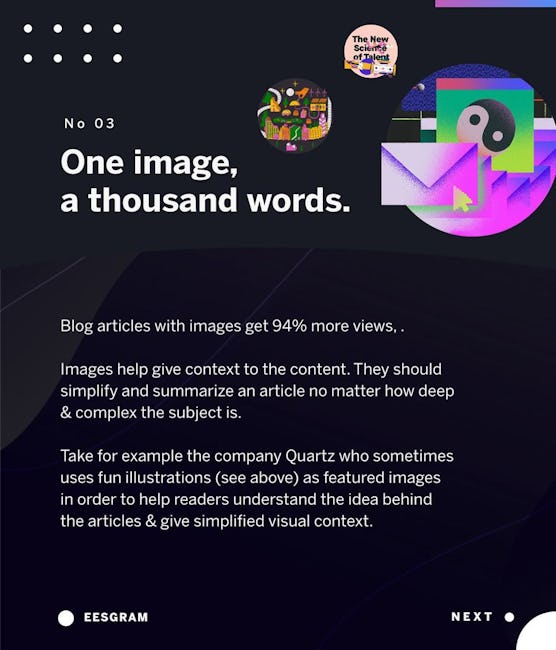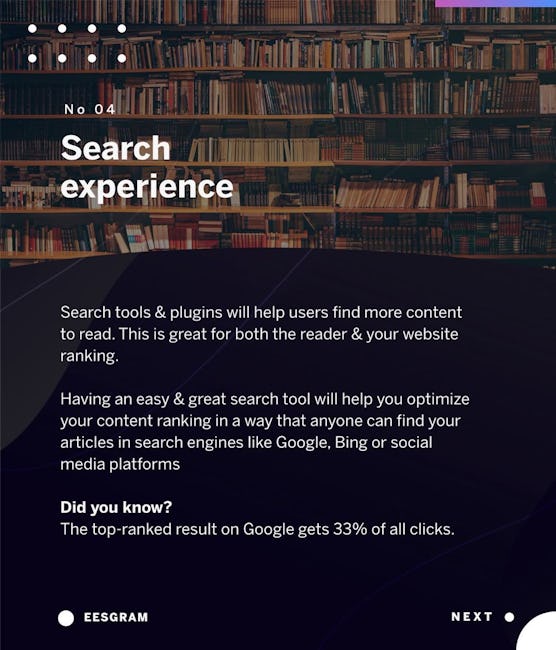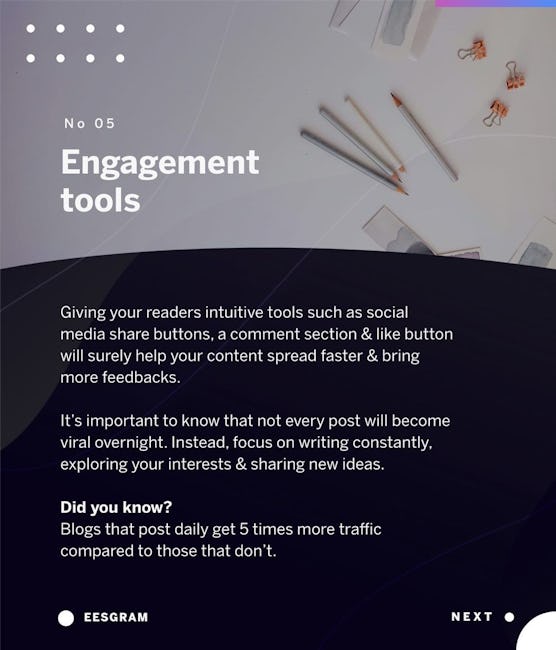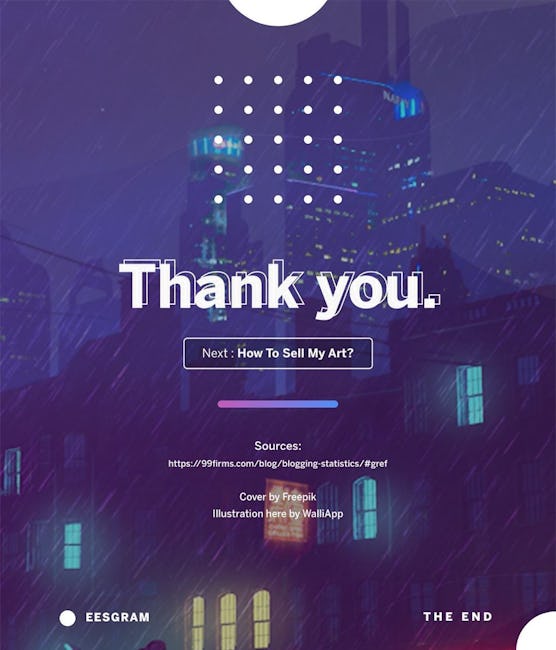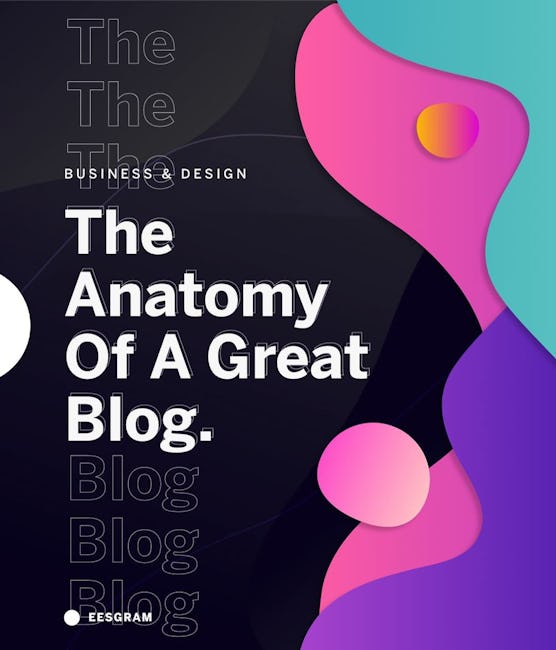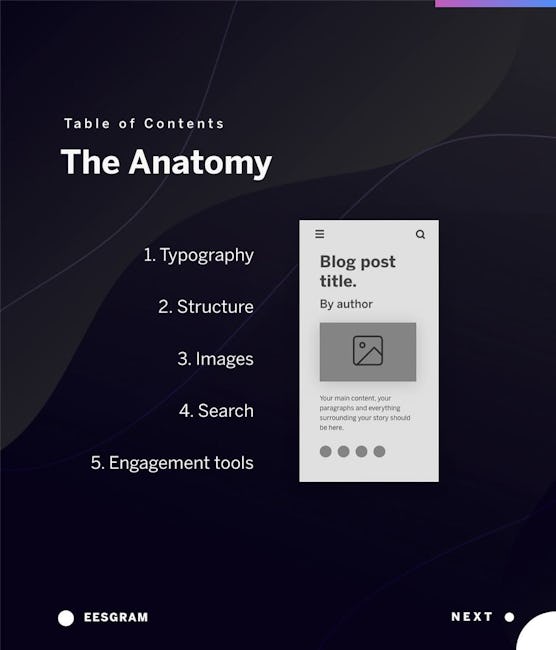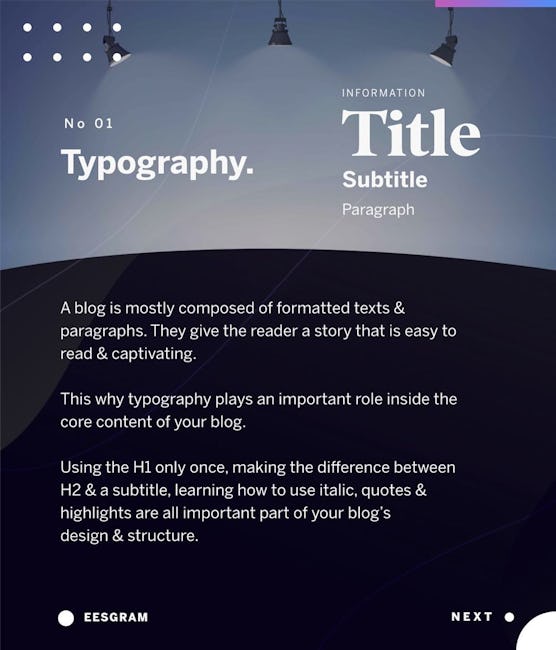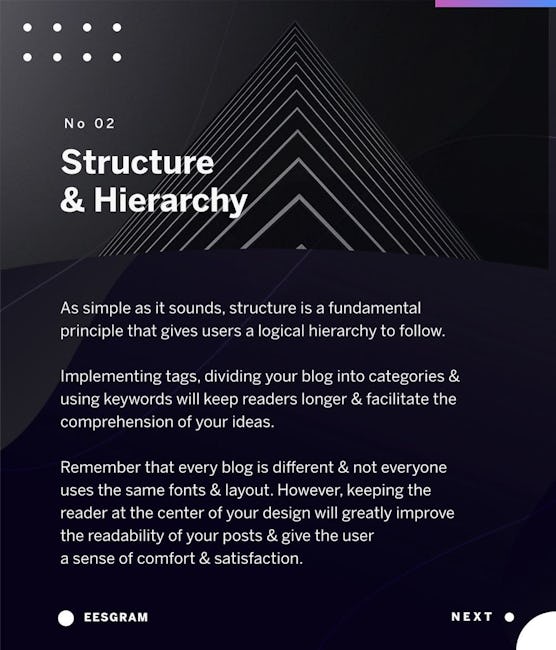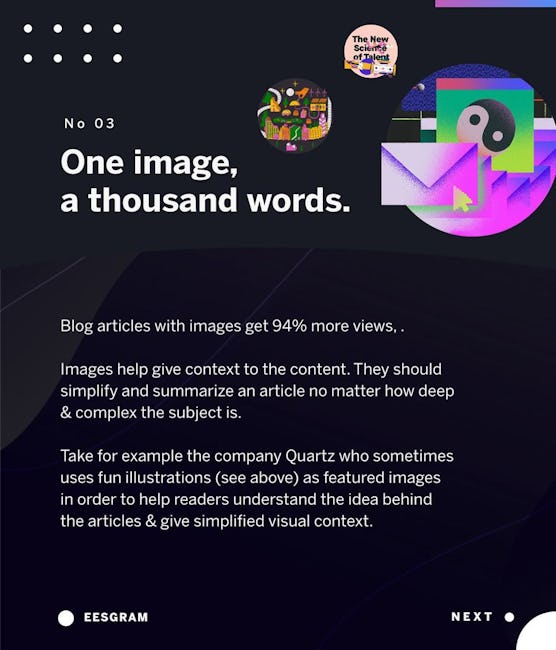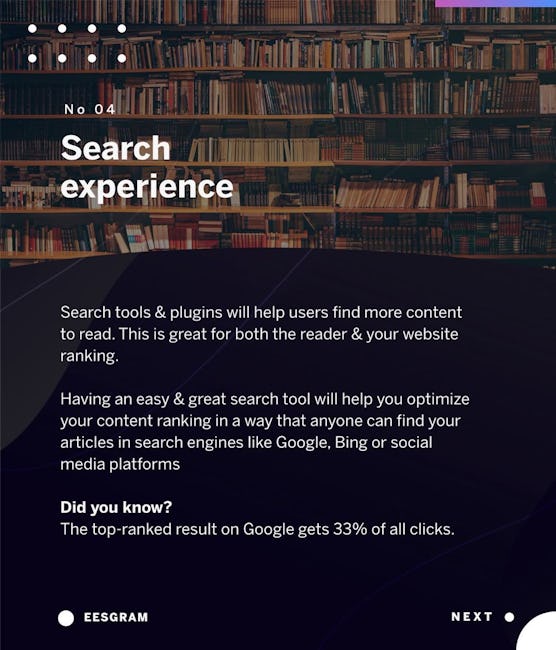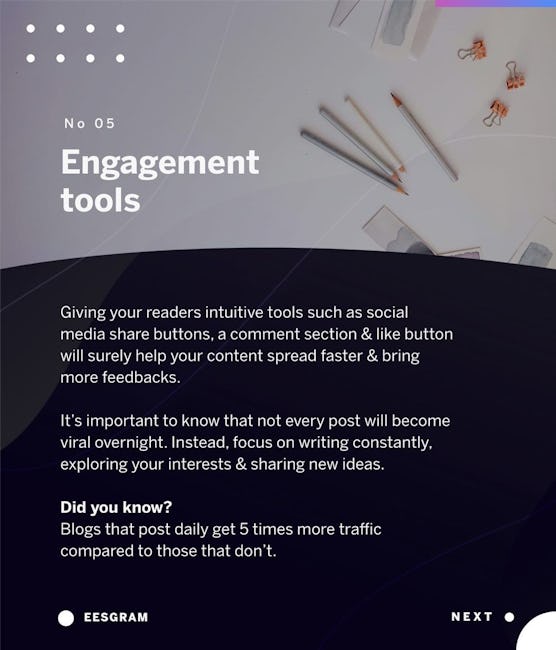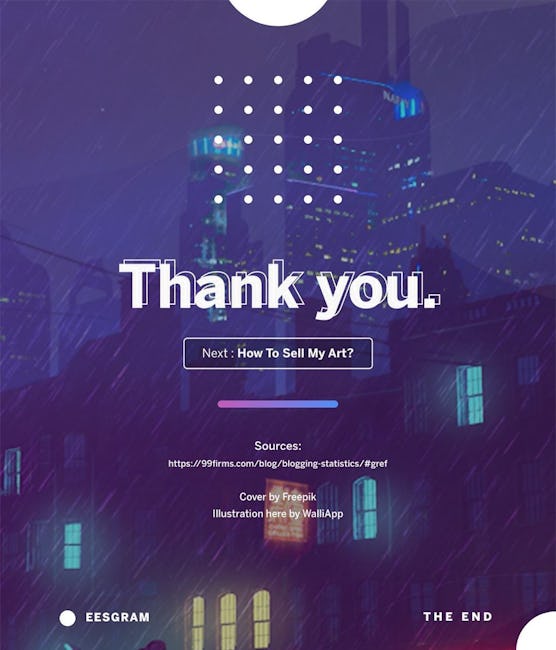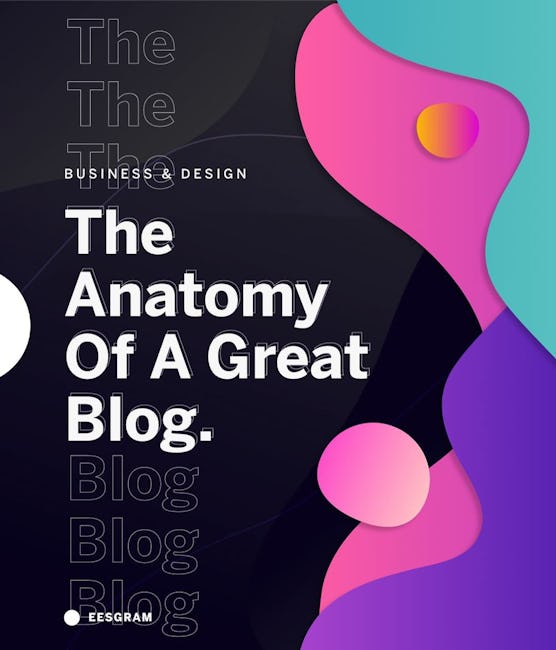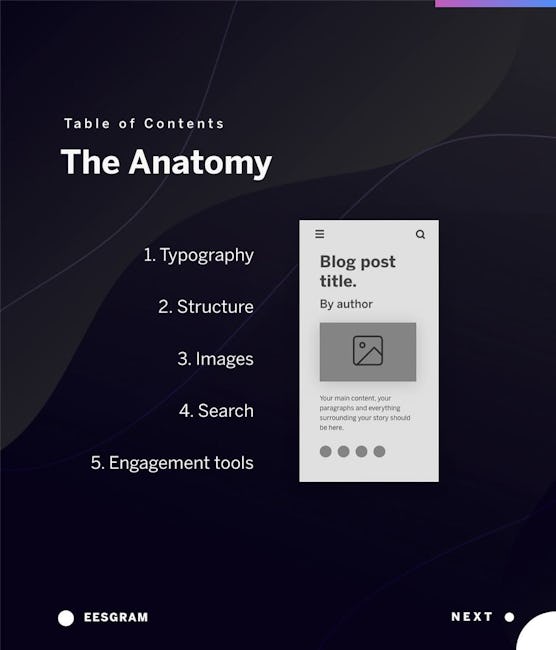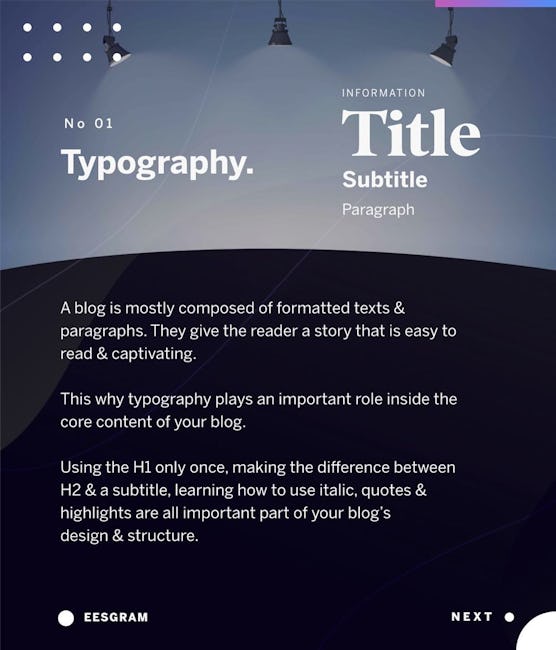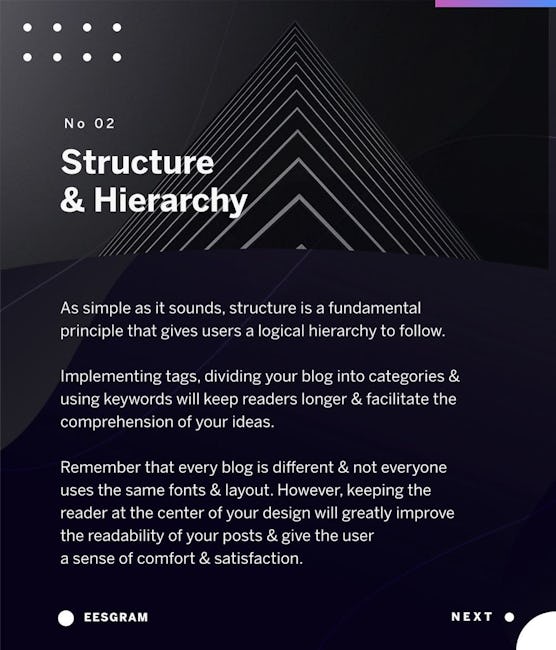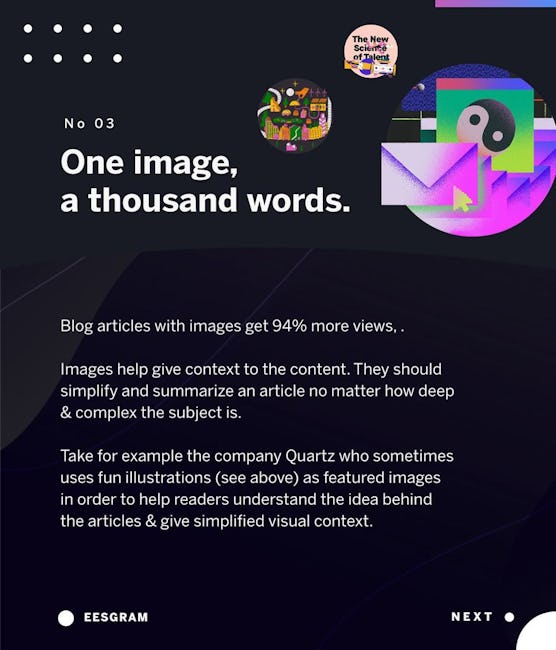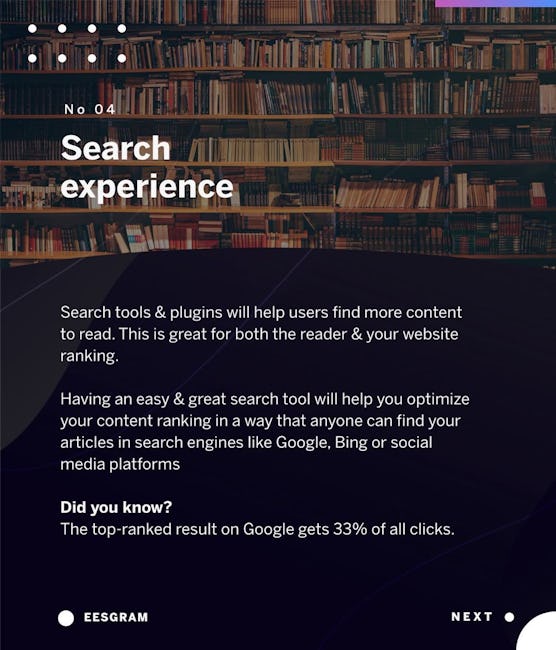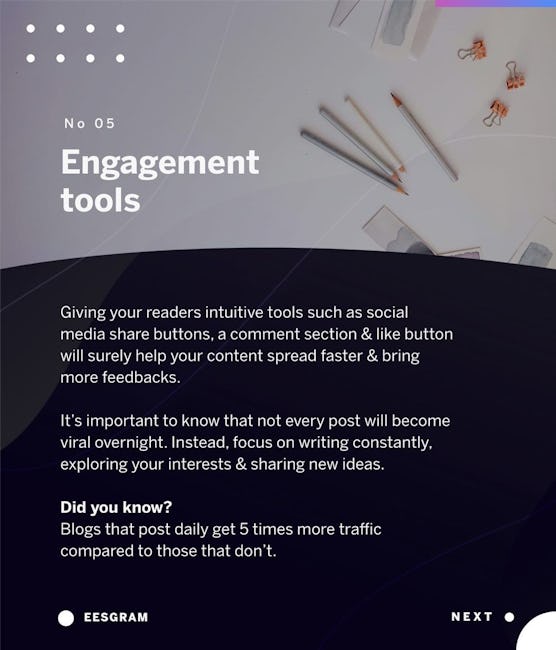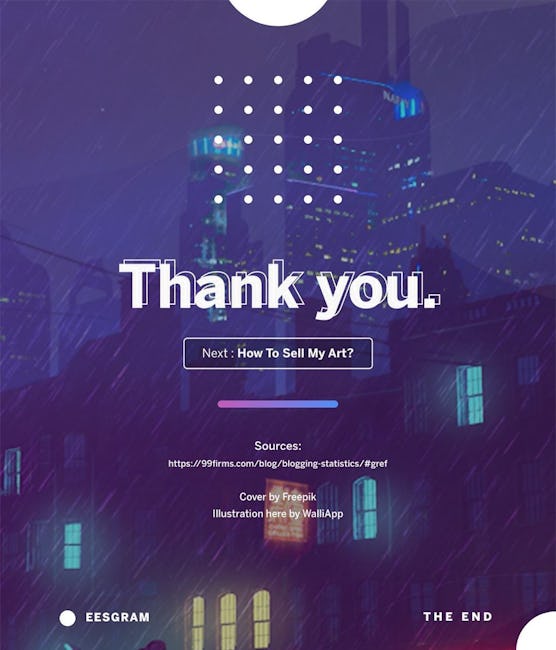 The Anatomy Of A Great Blog.
The Anatomy
1. Typography
2. Structure
3. Images
4. Search
5. Engagement tools
No 01
Typography.
A blog is mostly composed of formatted texts & paragraphs. They give the reader a story that is easy to read & captivating.
This why typography plays an important role inside the core content of your blog.
Using the HI only once, making the difference between H2 & a subtitle. learning how to use italic, quotes & highlights are all important part of your blog's design & structure.
No 02
Structure & Hierarchy
As simple as it sounds. structure is a fundamental principle that gives users a logical hierarchy to follow.
Implementing tags. dividing your blog into categories & using keywords will keep readers longer & facilitate the comprehension of your ideas.
Remember that every blog is different & not everyone uses the same fonts & layout. However, keeping the reader at the center of your design will greatly improve the readability of your posts & give the user a sense of comfort & satisfaction
No 03
One image, a thousand words.
Blog articles with images get 94% more views..
Images help give context to the content. They should simplify and summarize an article no matter how deep & complex the subject is.
Take for example the company Quartz who sometimes uses fun illustrations (see above) as featured images in order to help readers understand the idea behind the articles & give simplified visual context.
No 04
Search experience
Search tools & plugins will help users find more content to read. This is great for both the reader & your website ranking.
Having an easy & great search tool will help you optimize your content ranking in a way that anyone can find your articles in search engines like Google, Bing or social media platforms.
Did you know?
The top-ranked result on Google gets 33% Of all clicks.
No 05
Engagement tools
Giving your readers intuitive tools such as social media share buttons. a comment section & like button will surely help your content spread faster & bring more feedbacks.
It's important to know that not every post will become viral overnight. Instead, focus on writing constantly, exploring your interests & sharing new ideas.
Did you know? Blogs that post daily get 5 times more traffic compared to those that don't.
More booklets by Elias Serrano
More Design booklets
Your recently viewed booklets
See all booklets