Booklet
The 7 Factors That Influence User Experience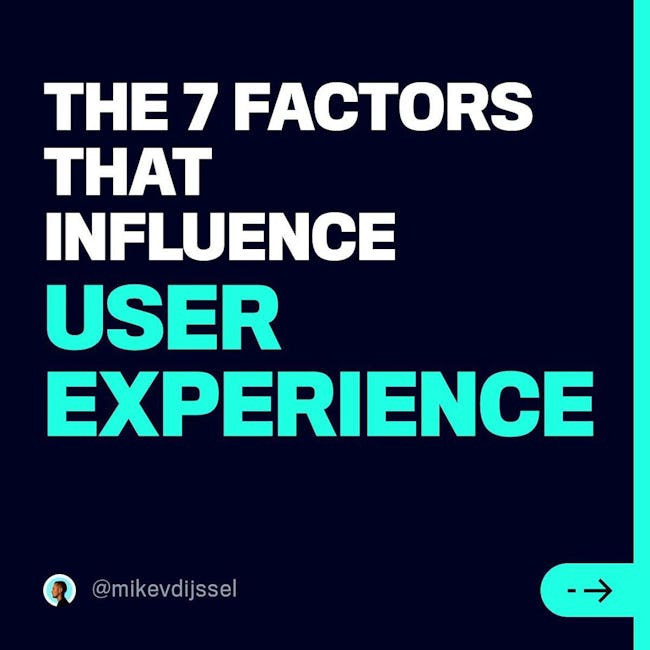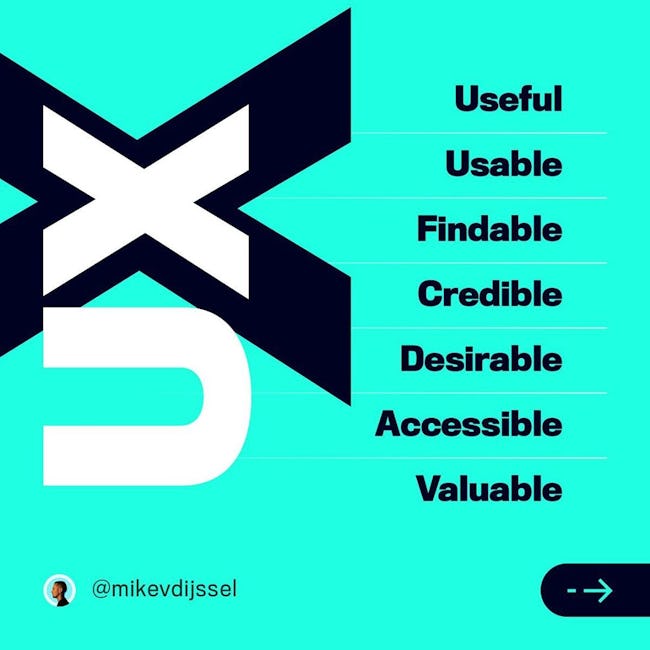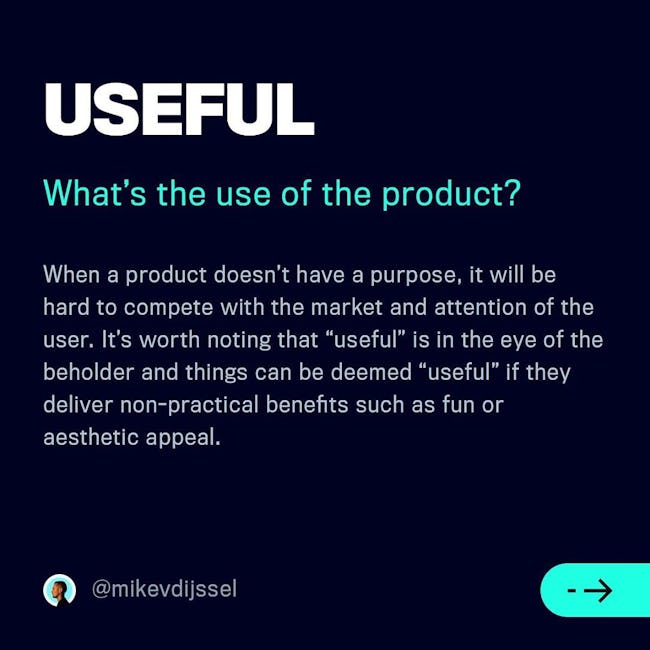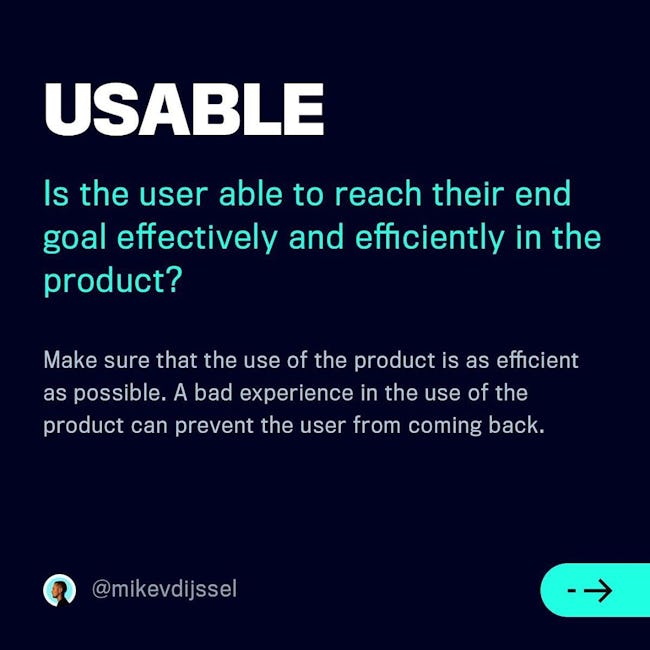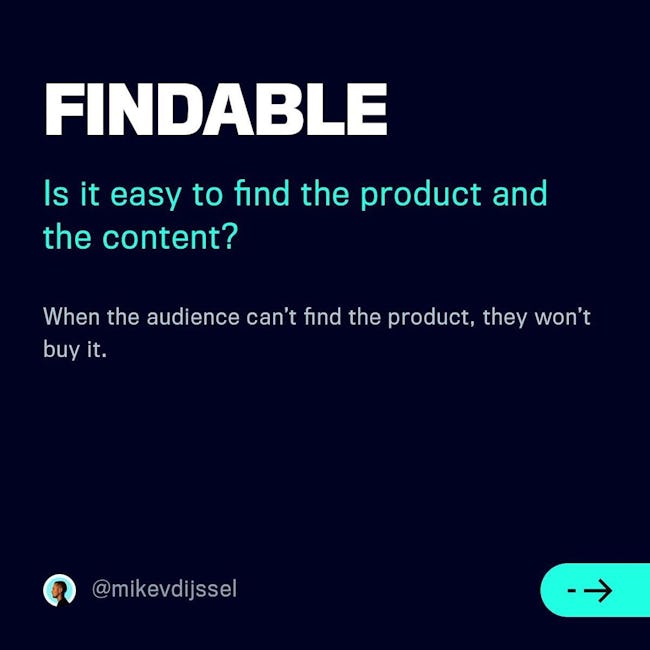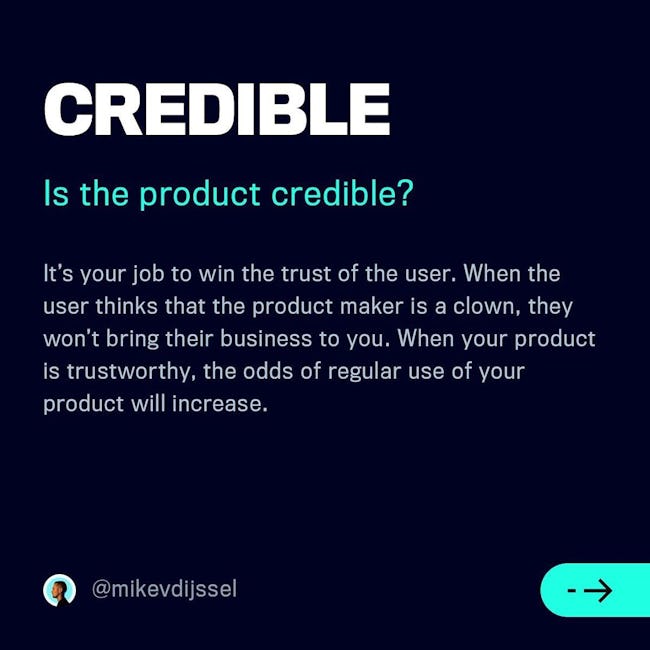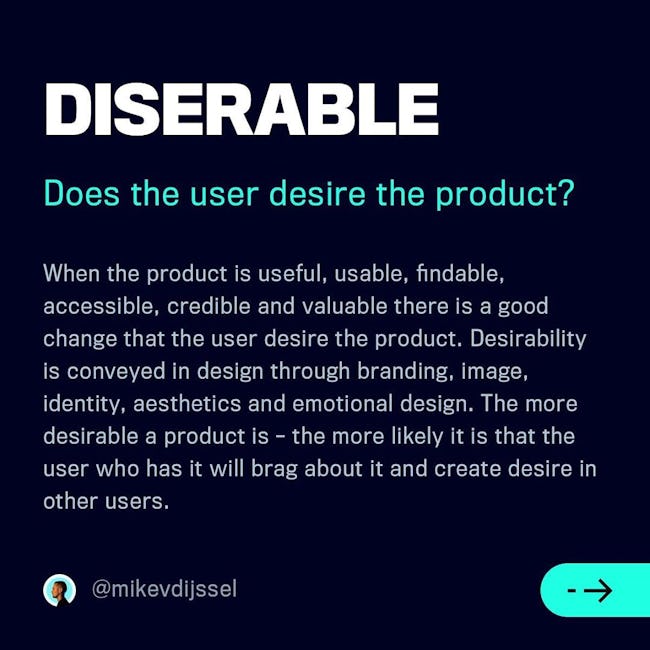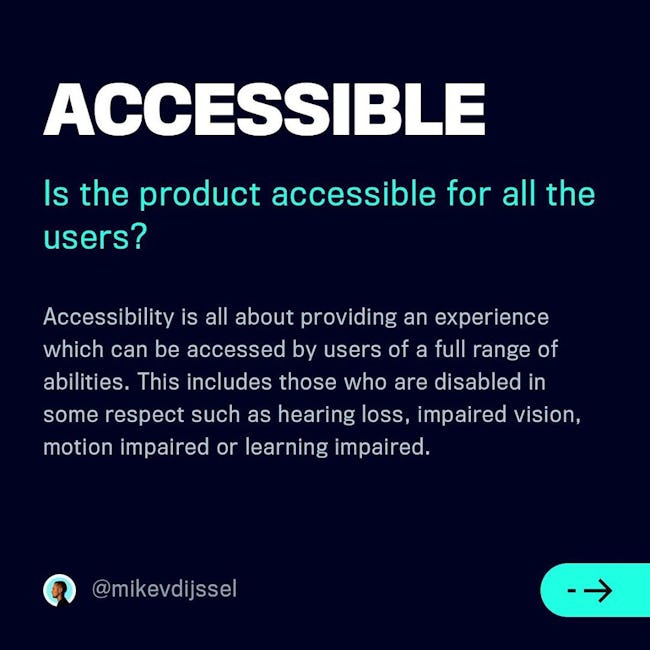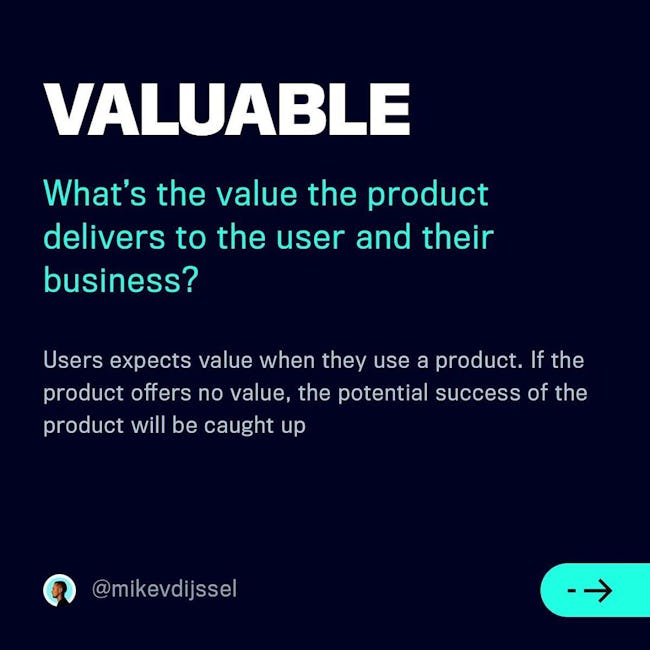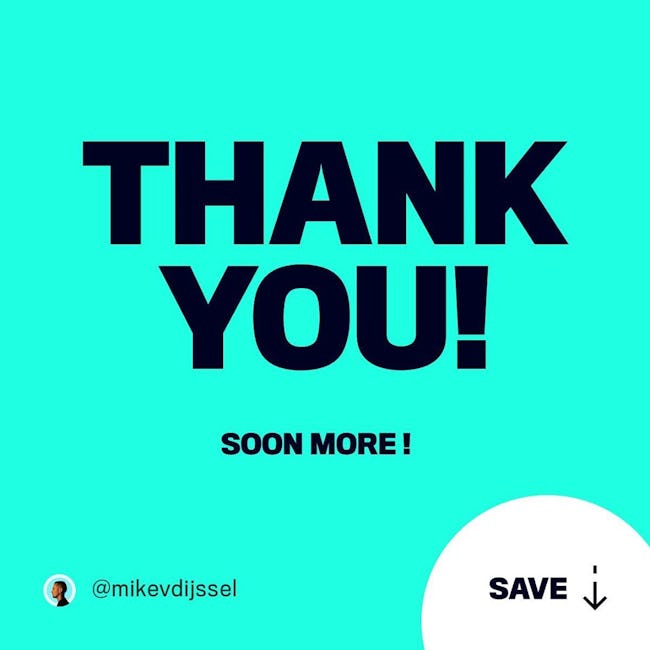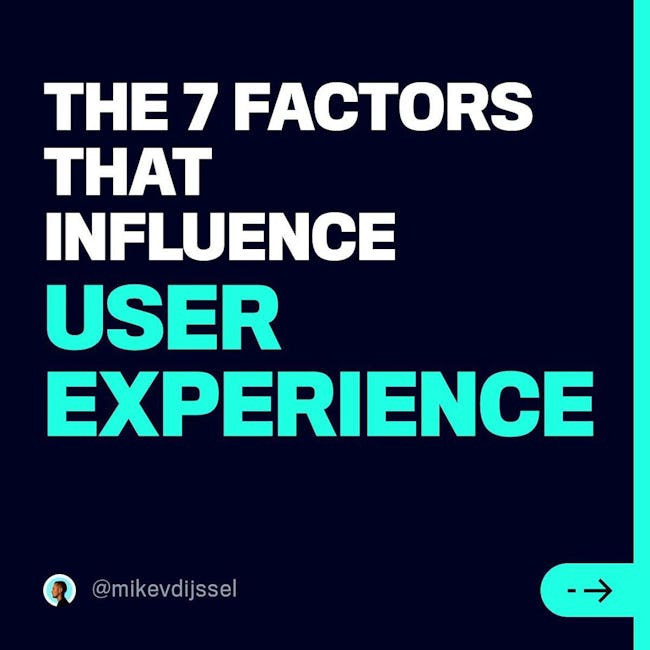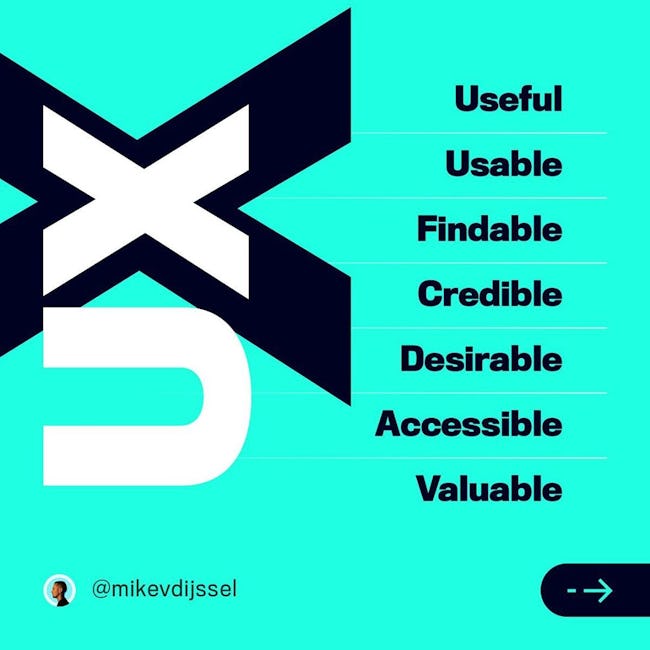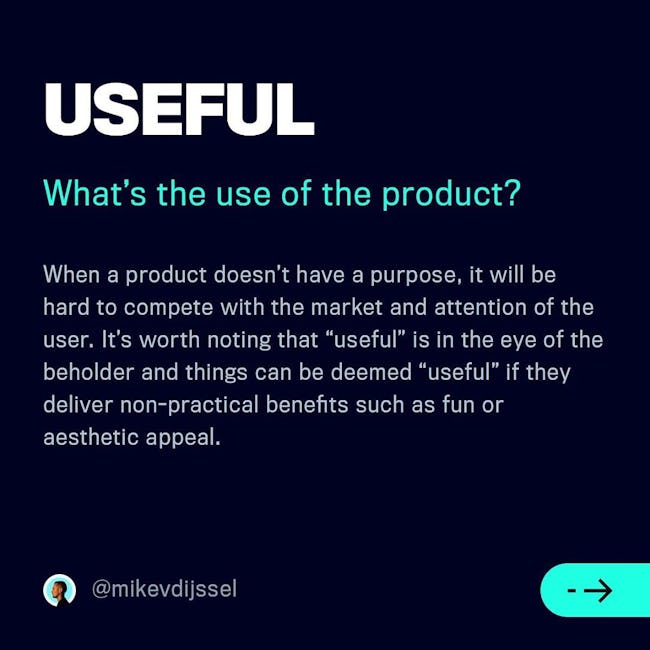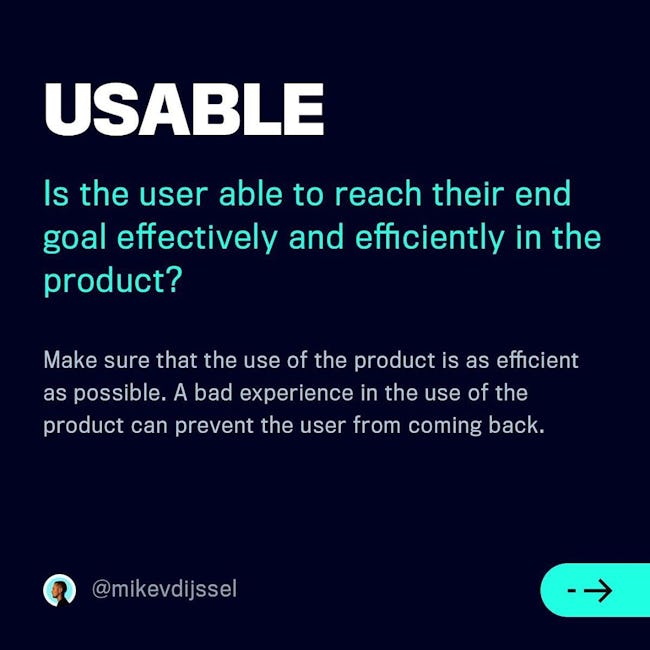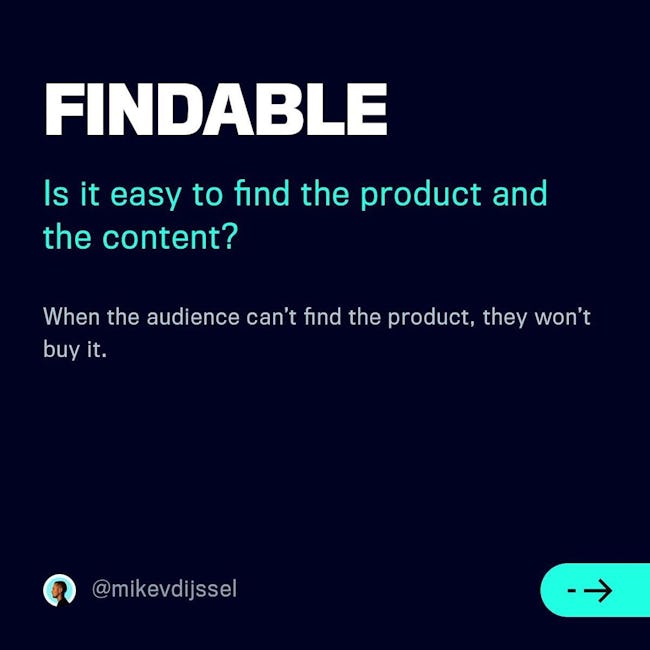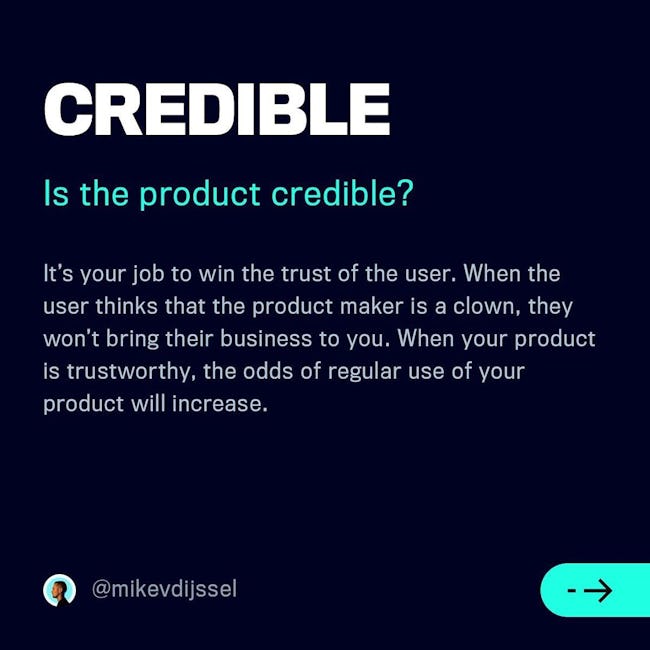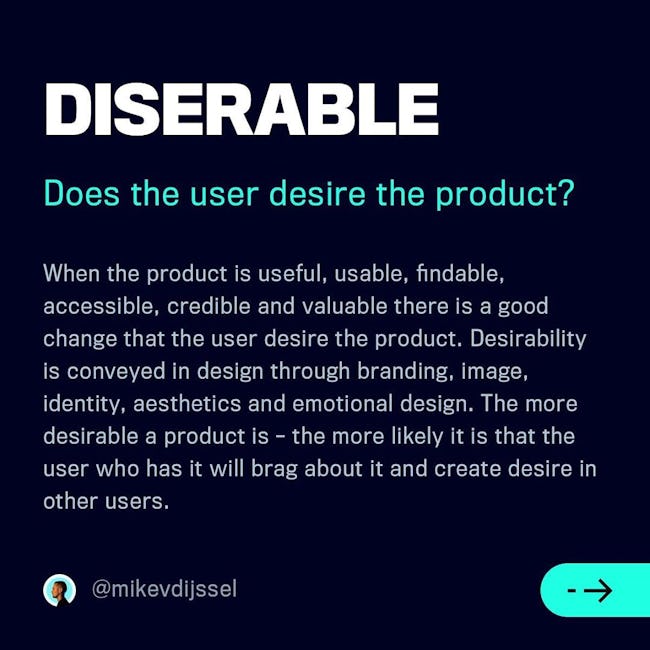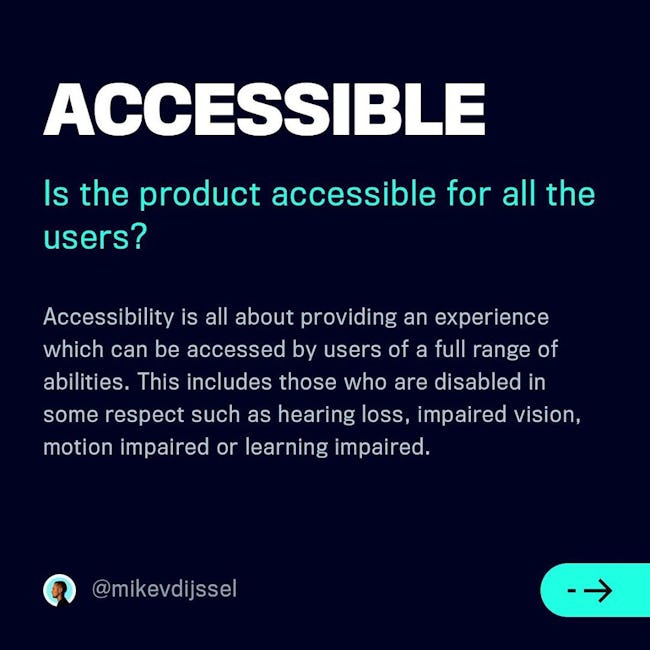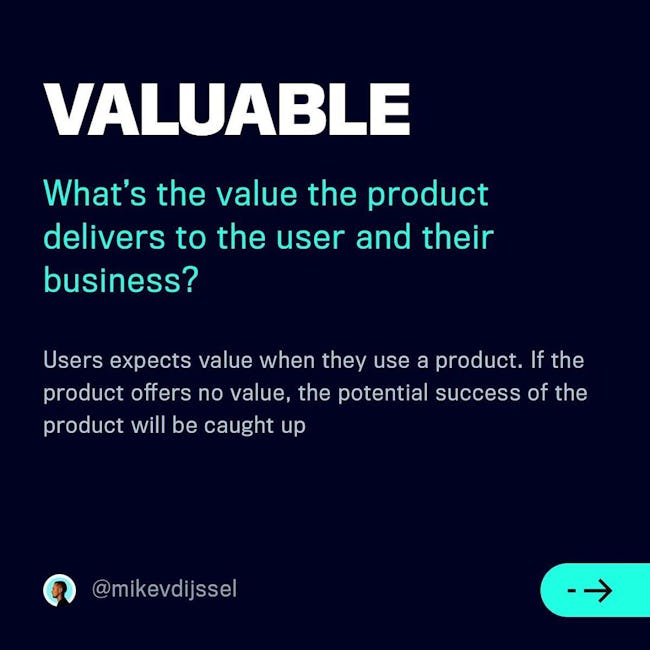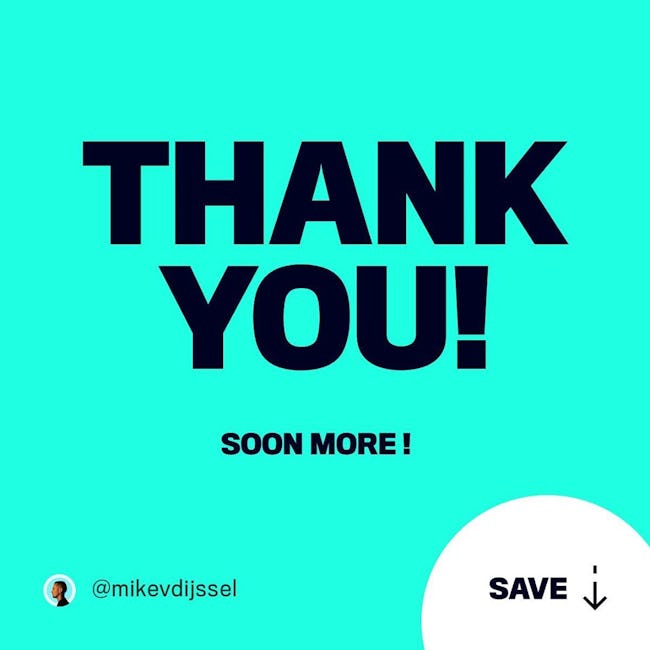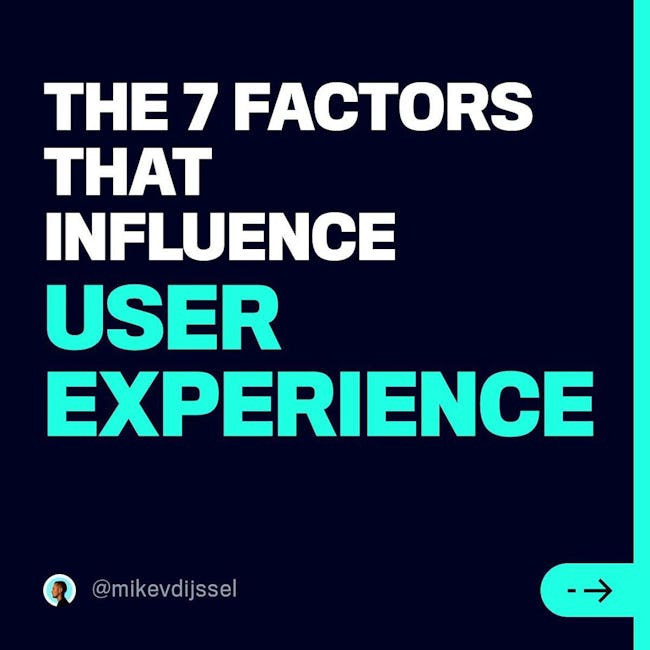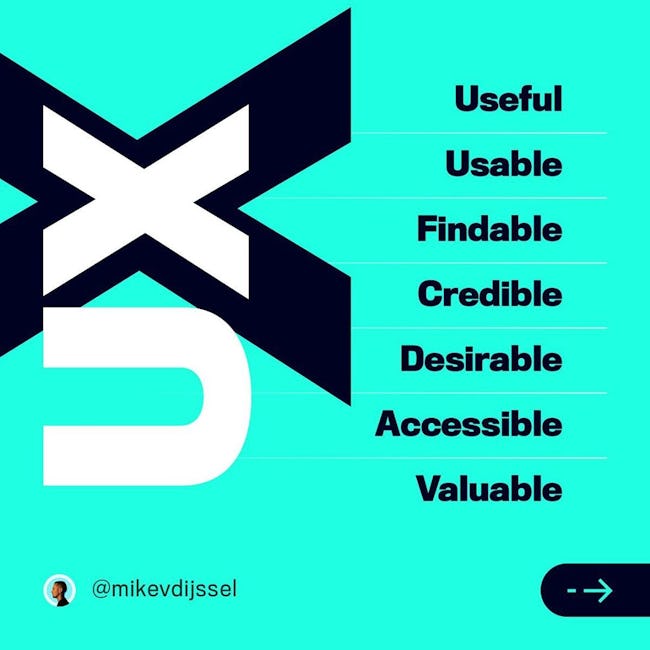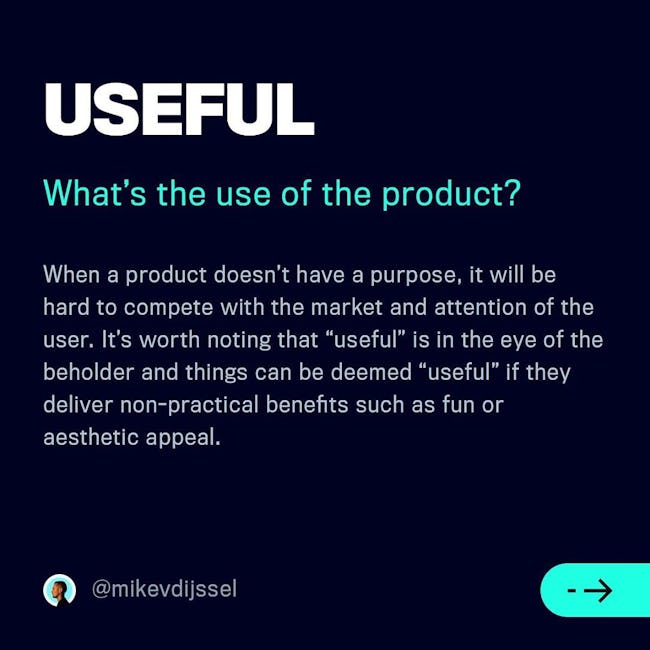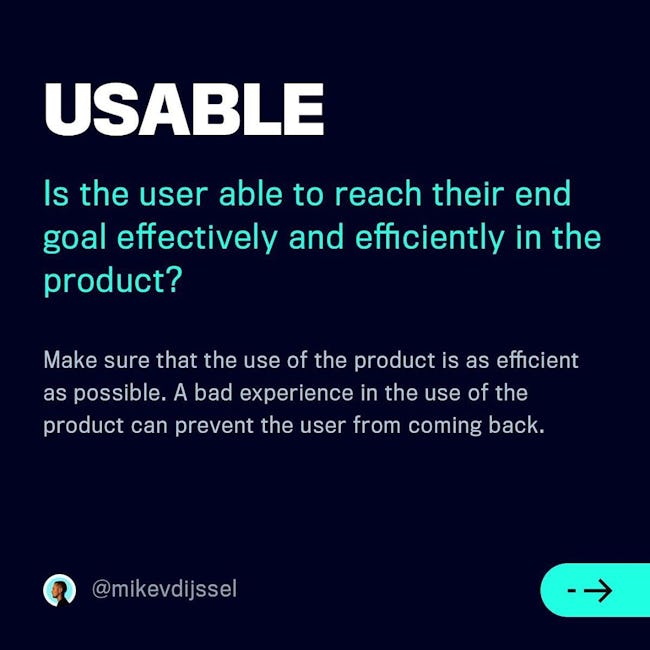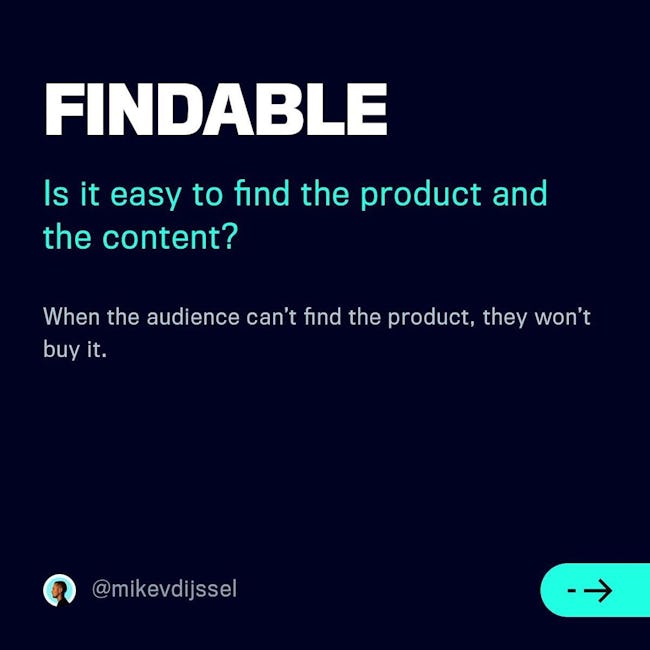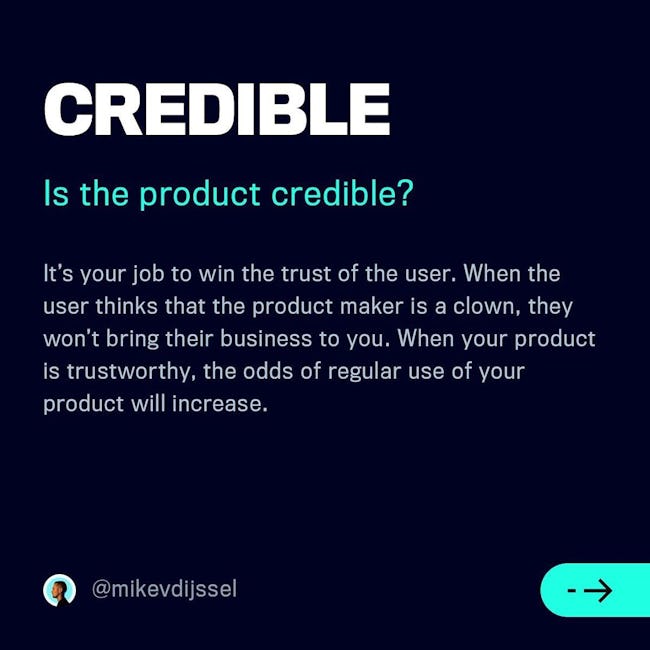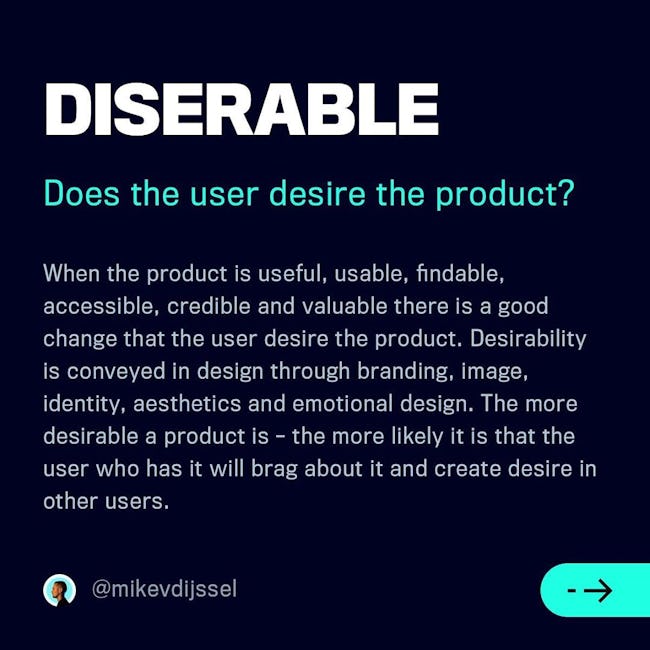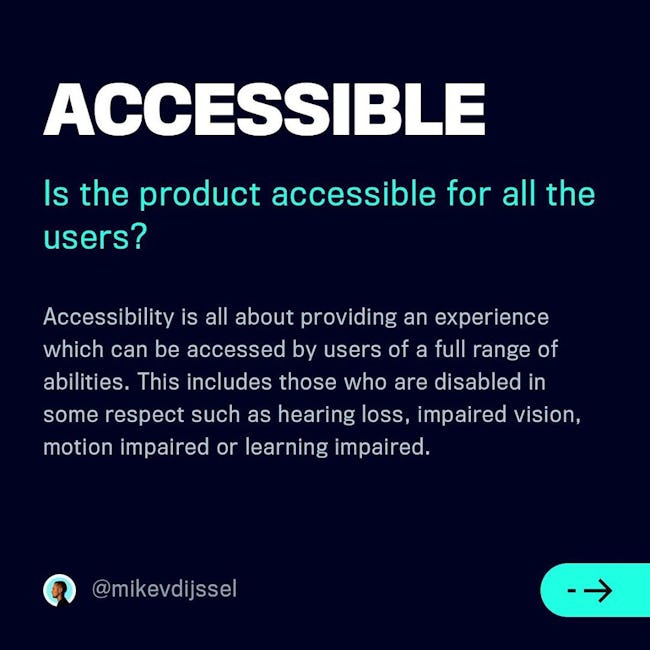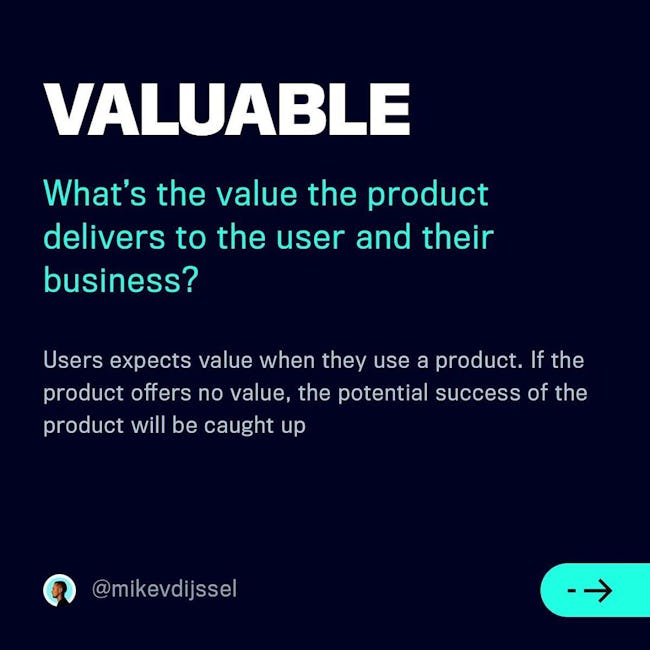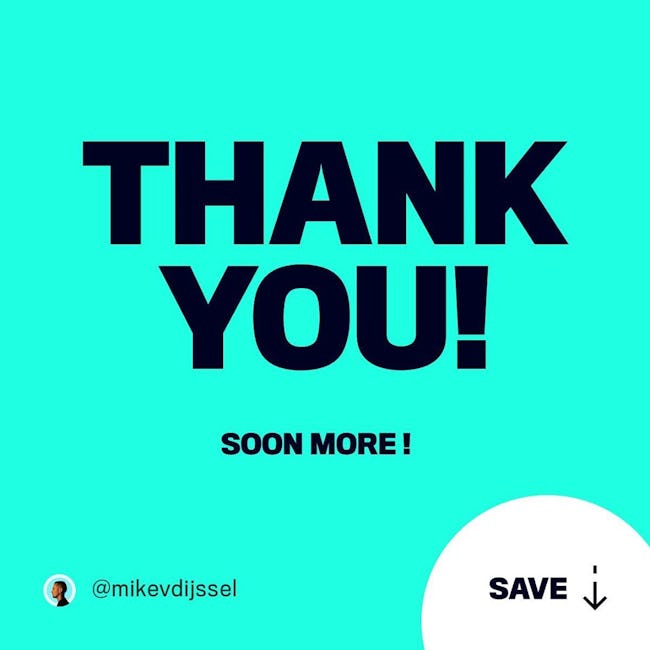 THE 7 FACTORS THAT INFLUENCE USER EXPERIENCE
UX:
Useful
Usable
Findable
Credible
Desirable
Accessible
Valuable
USEFUL
What's the use of the product?
When a product doesn't have a purpose. it will be hard to compete with the market and attention of the user. It's worth noting that 'useful' is in the eye of the beholder and things can be deemed 'useful' if they deliver non-practical benefits such as fun or aesthetic appeal.
USABLE
Is the user able to reach their end goal effectively and efficiently in the product?
Make sure that the use of the product is as efficient as possible. A bad experience in the use of the product can prevent the user from coming back.
FINDABLE
Is it easy to find the product and the content?
When the audience can't find the product, they won't buy it.
CREDIBLE
Is the product credible?
It's your job to win the trust of the user. When the user thinks that the product maker is a clown, they won't bring their business to you. When your product is trustworthy, the odds of regular use of your product will increase.
DISERABLE
Does the user desire the product?
When the product is useful, usable. findable, accessible, credible and valuable there is a good change that the user desire the product. Desirability is conveyed in design through branding, image, identity, aesthetics and emotional design. The more desirable a product is - the more likely it is that the user who has it will brag about it and create desire in other users.
ACCESSIBLE
Is the product accessible for all the users?
Accessibility is all about providing an experience which can be accessed by users of a full range of abilities. This includes those who are disabled in some respect such as hearing loss, impaired vision, motion impaired or learning impaired.
VALUABLE
What's the value the product delivers to the user and their business?
Users expects value when they use a product. If the product offers no value. the potential success of the product will be caught up
THANK YOU!
SOON MORE !
More booklets by Mike V Dijssel
More Design booklets
Your recently viewed booklets
See all booklets