Booklet
The 4 Rules of Design Thinking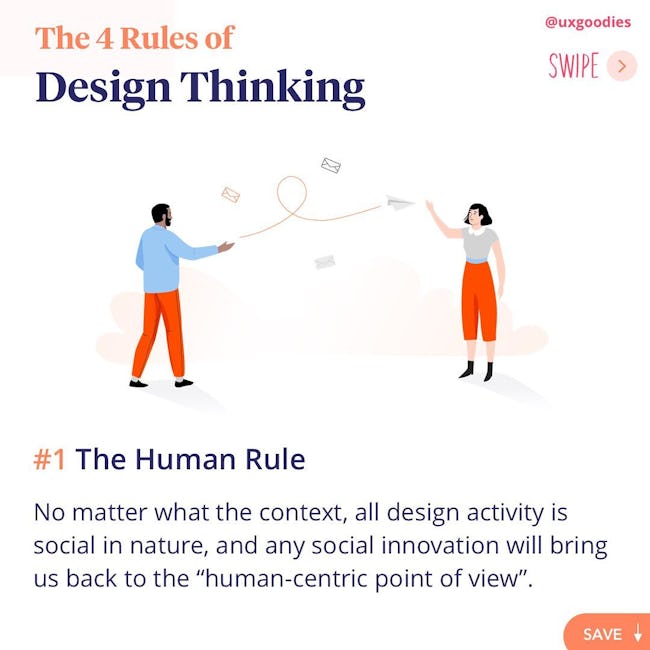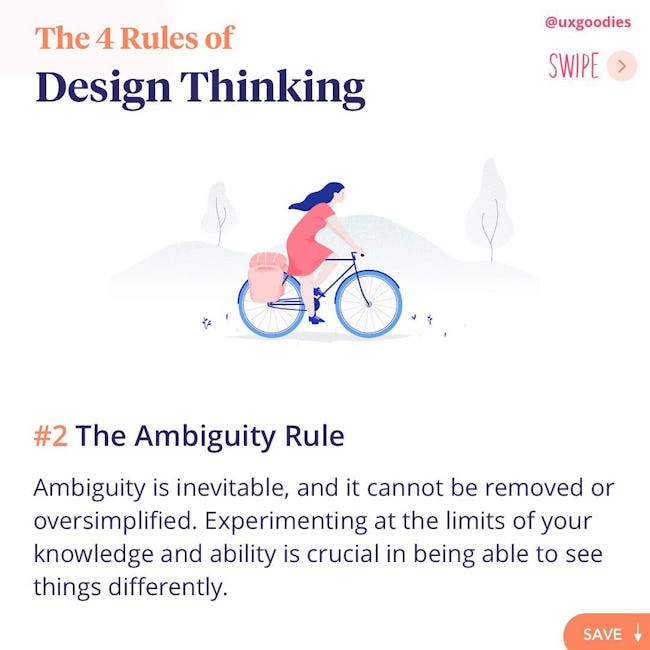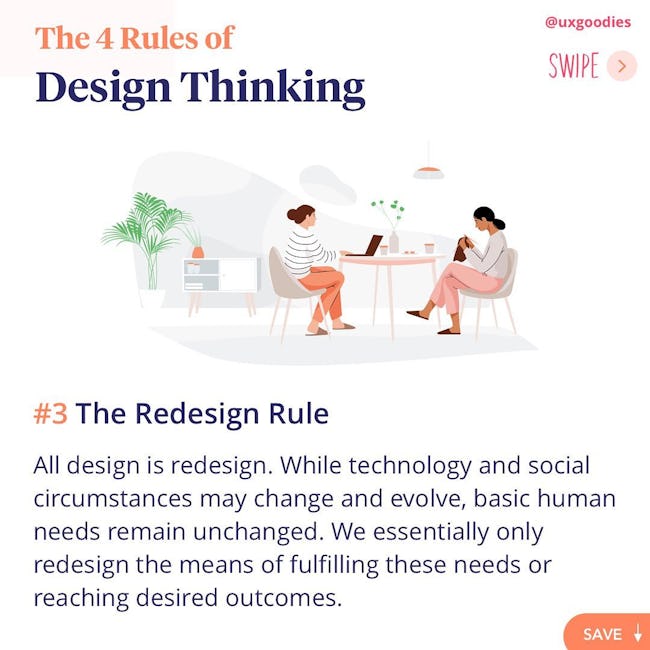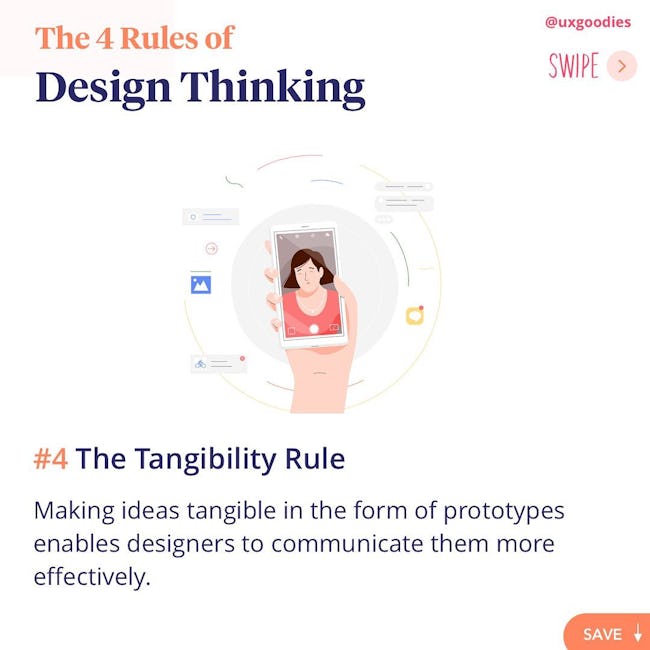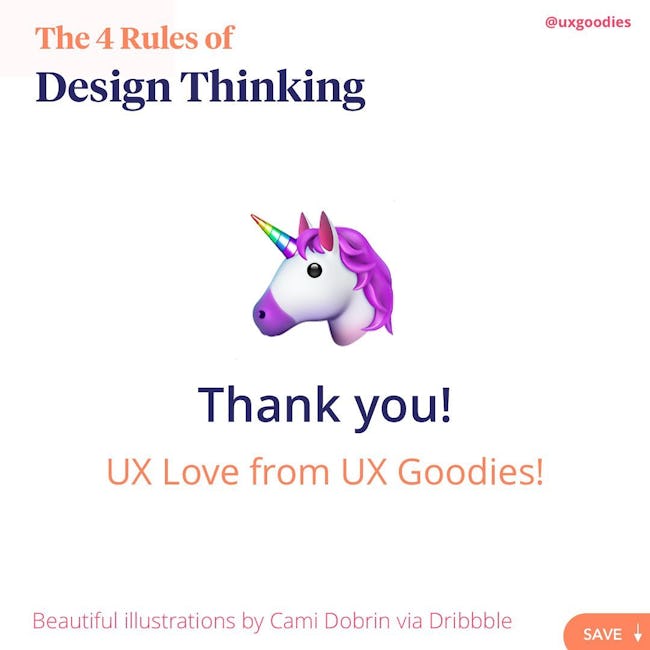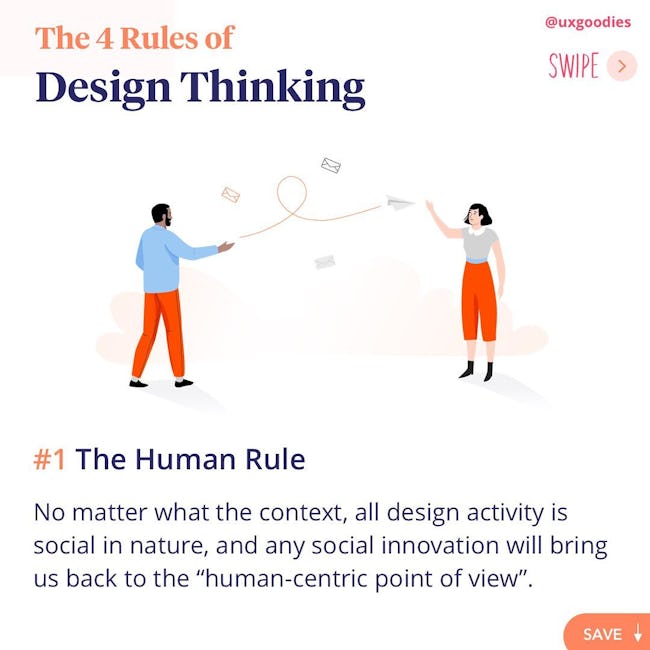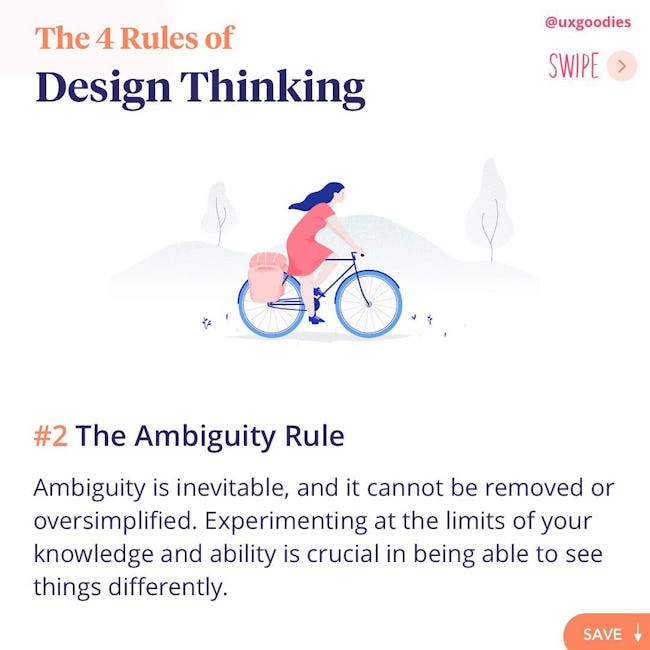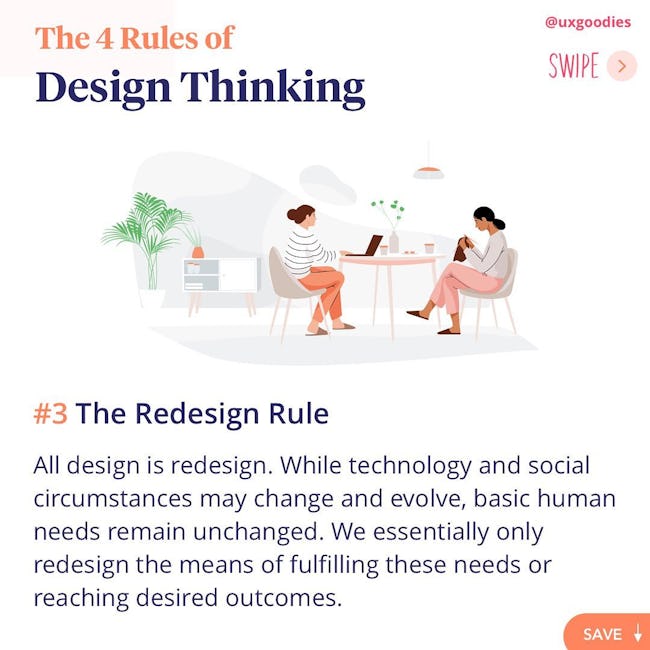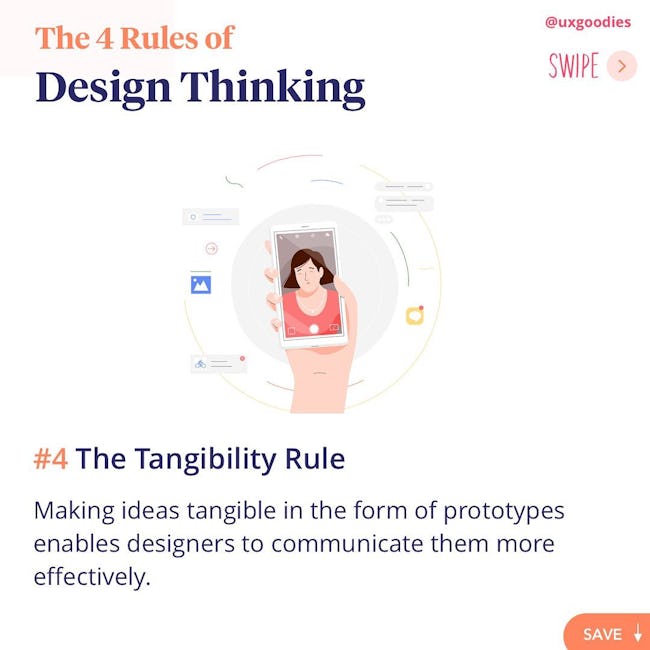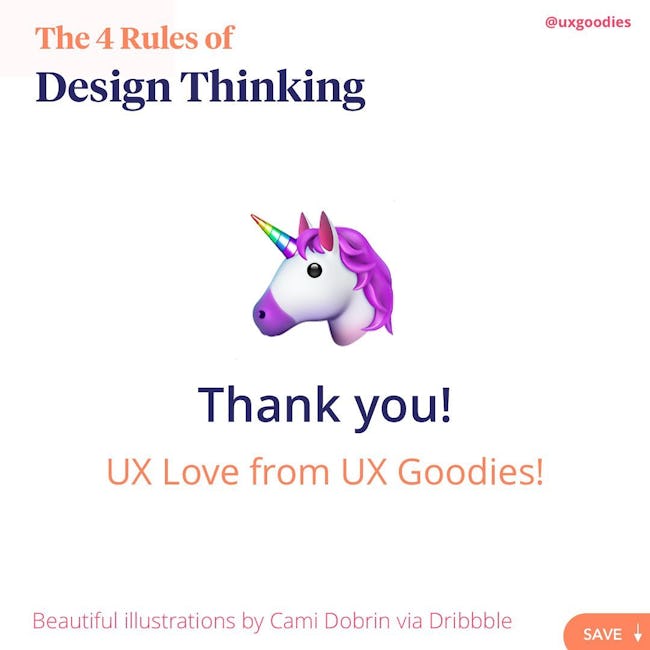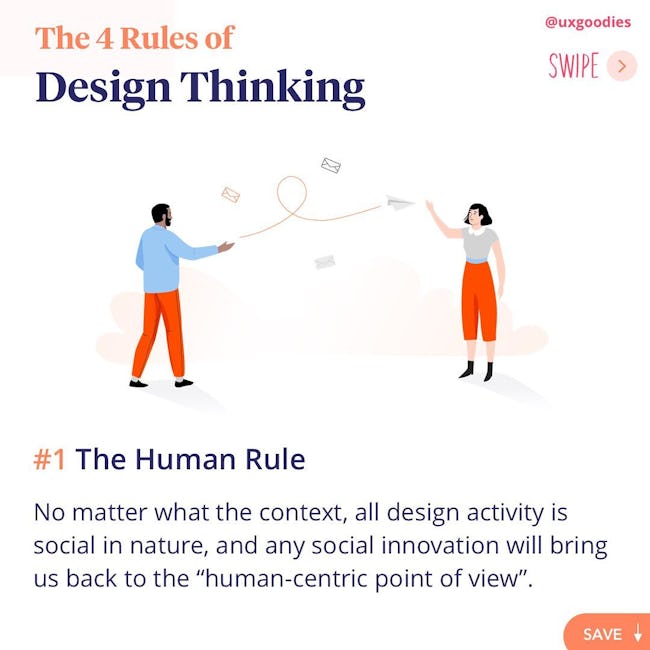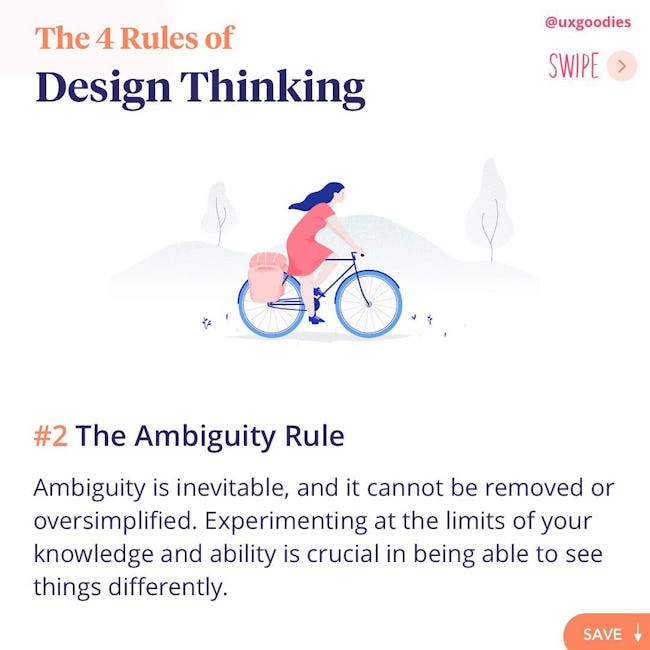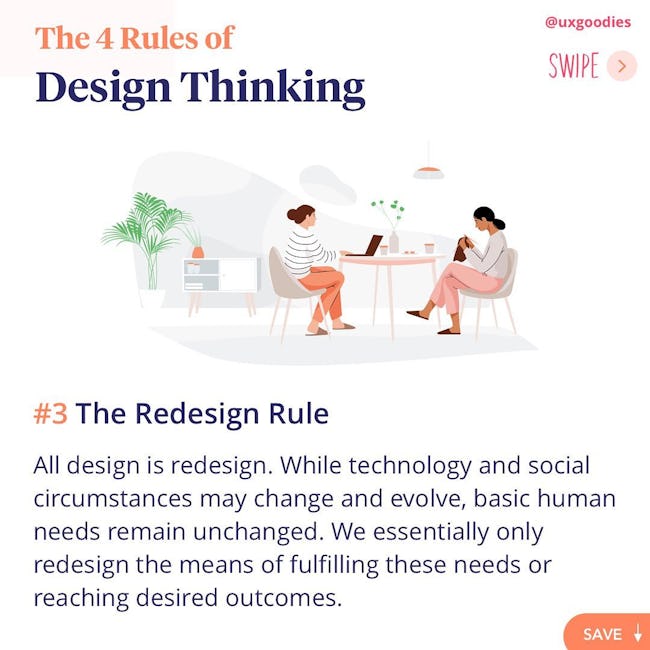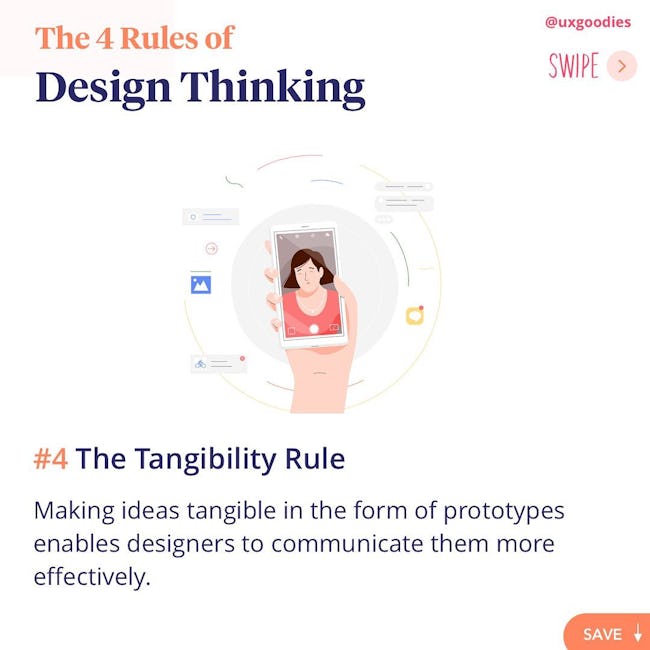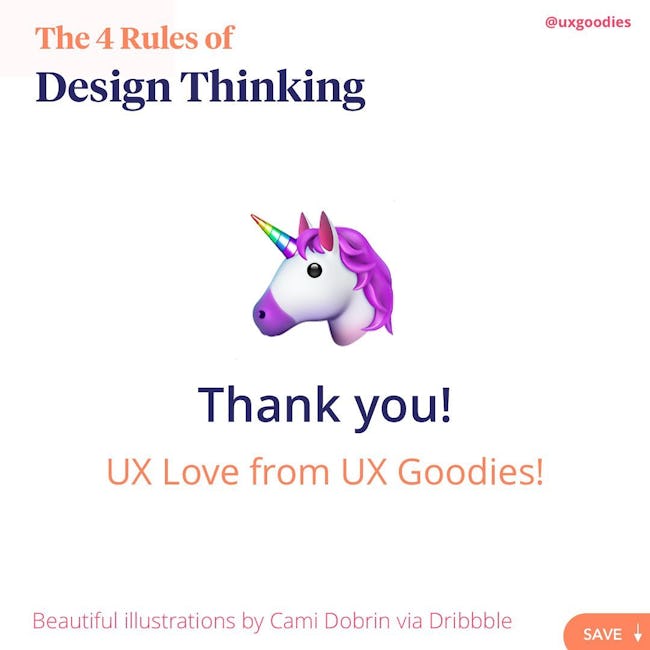 The 4 Rules of Design Thinking
The Human Rule
No matter what the context, all design activity is social in nature, and any social innovation will bring us back to the "human-centric point of view".
The Ambiguity Rule
Ambiguity is inevitable, and it cannot be removed or oversimplified. Experimenting at the limits of your knowledge and ability is crucial in being able to see things differently.
The Redesign Rule
All design is redesign. While technology and social circumstances may change and evolve, basic human needs remain unchanged. We essentially only redesign the means of fulfilling these needs or reaching desired outcomes.
The Tangibility Rule
Making ideas tangible in the form of prototypes enables designers to communicate them more effectively.
More booklets by Ioana Adriana Teleanu
More Design booklets
Your recently viewed booklets
See all booklets