Booklet
The 15 second rule: Why users leave a website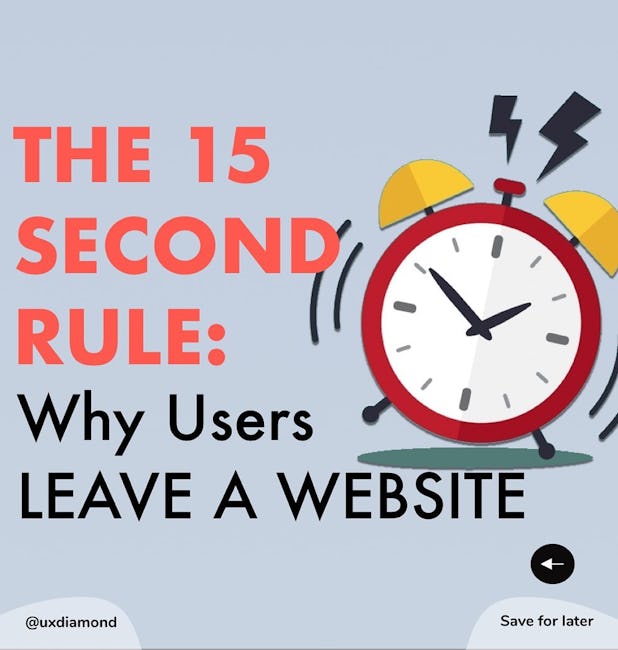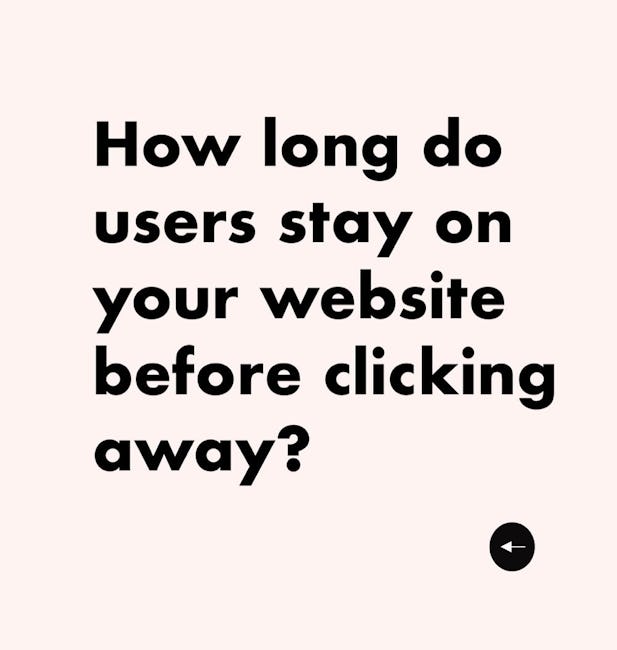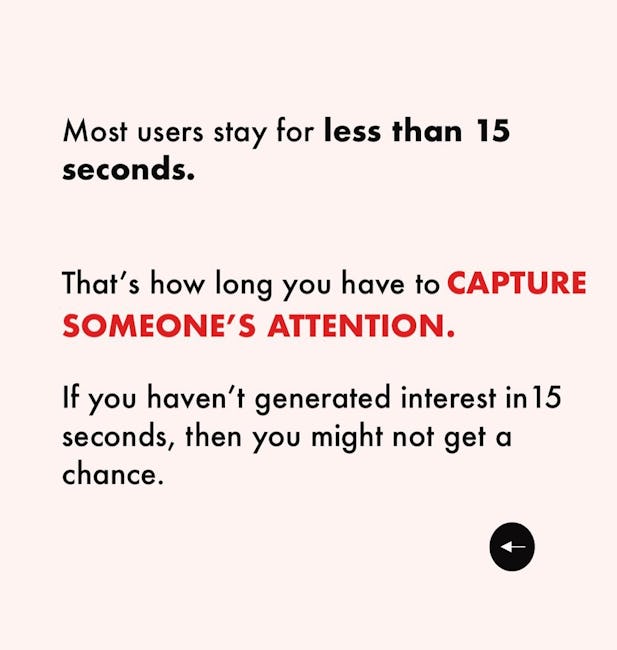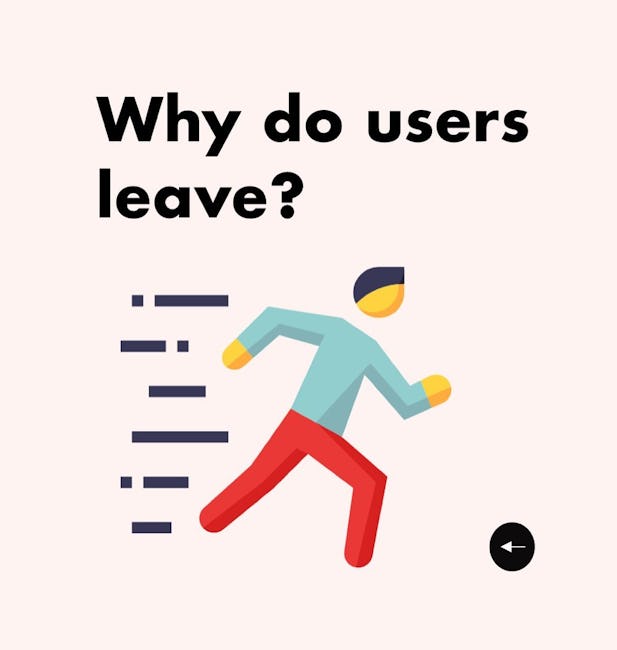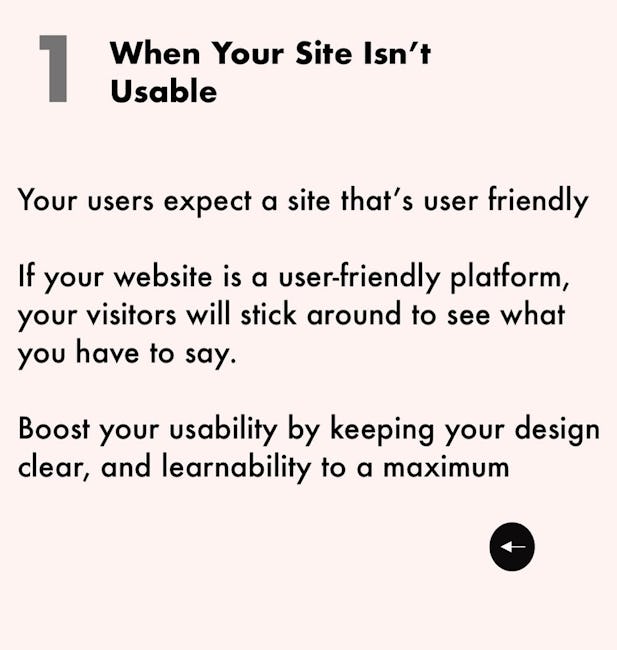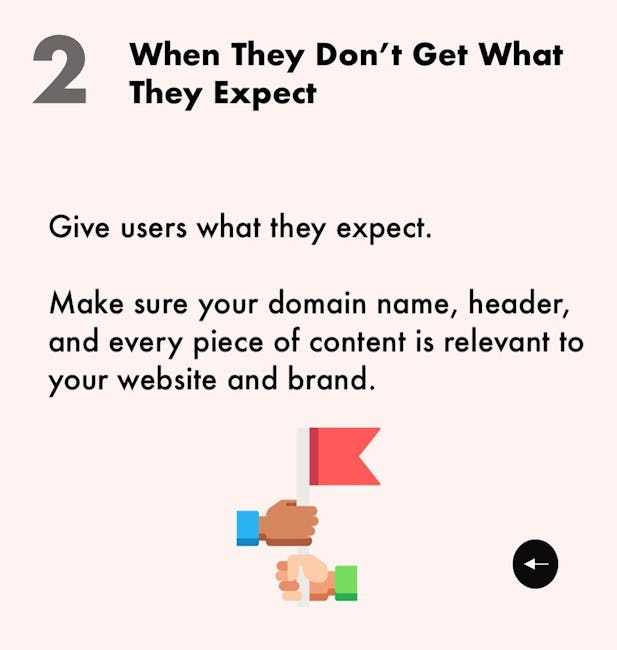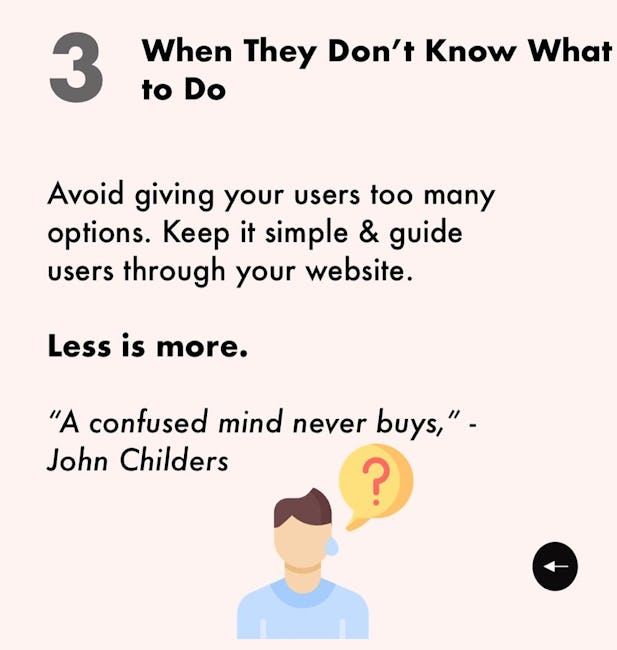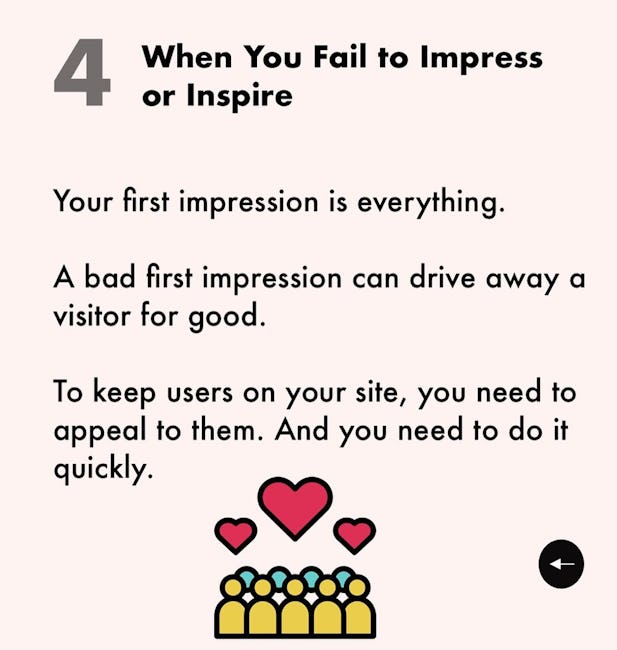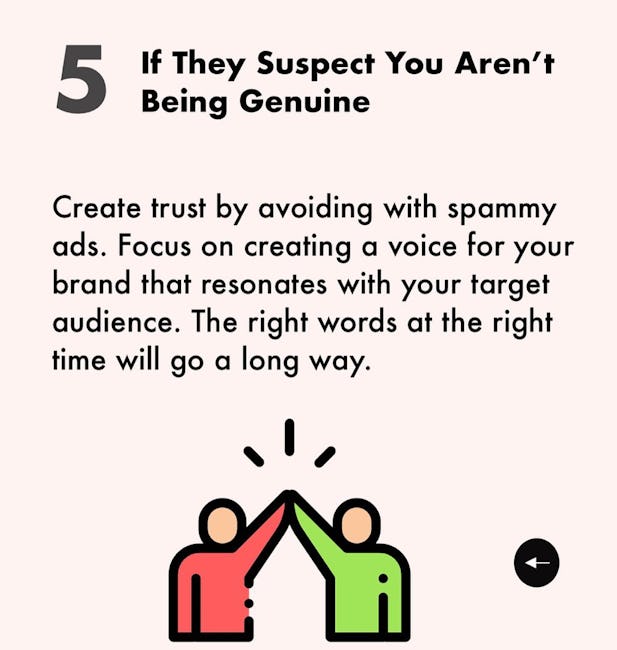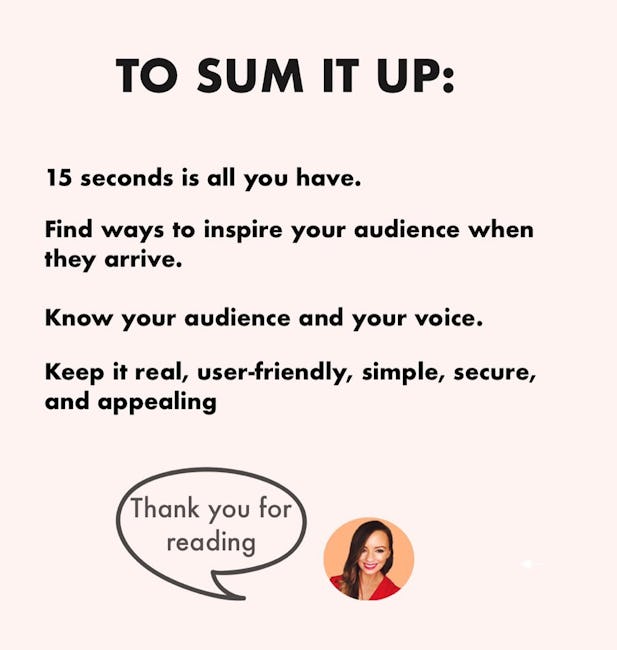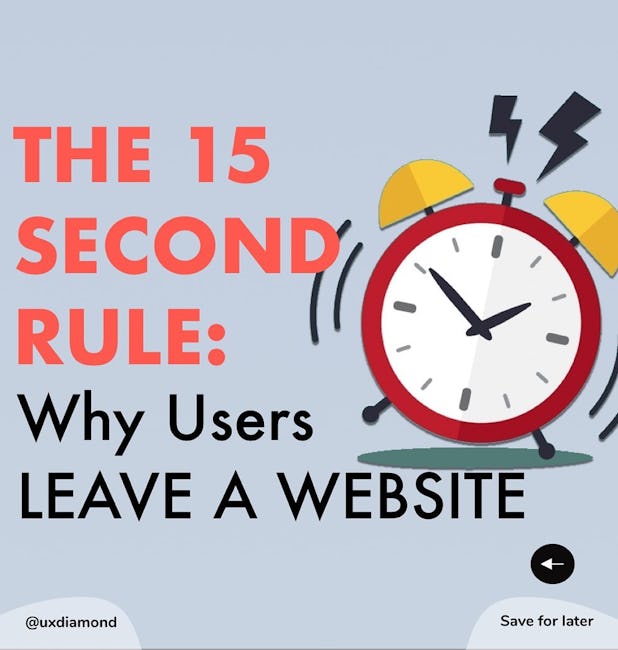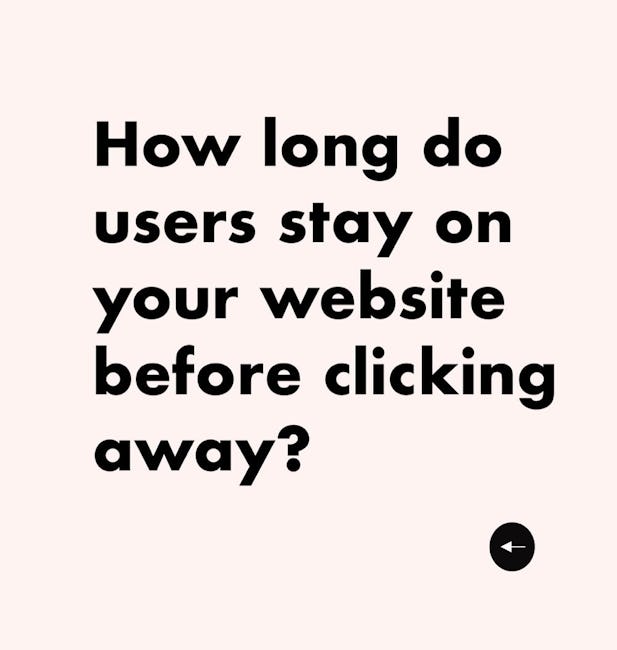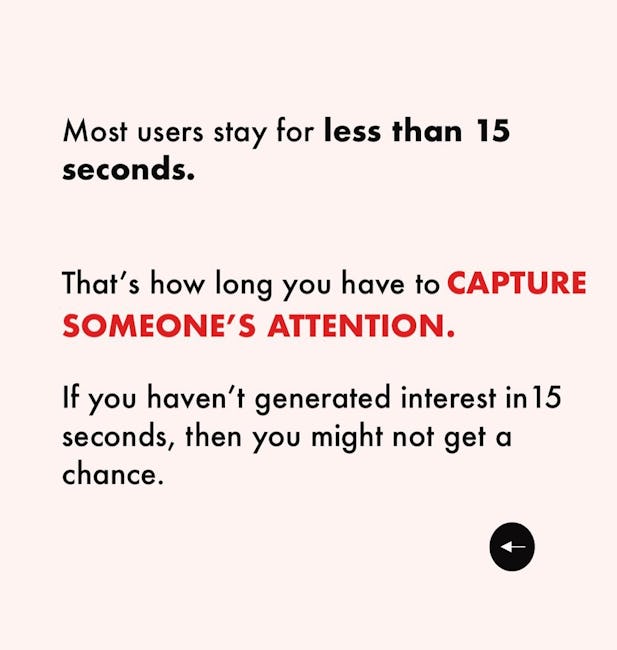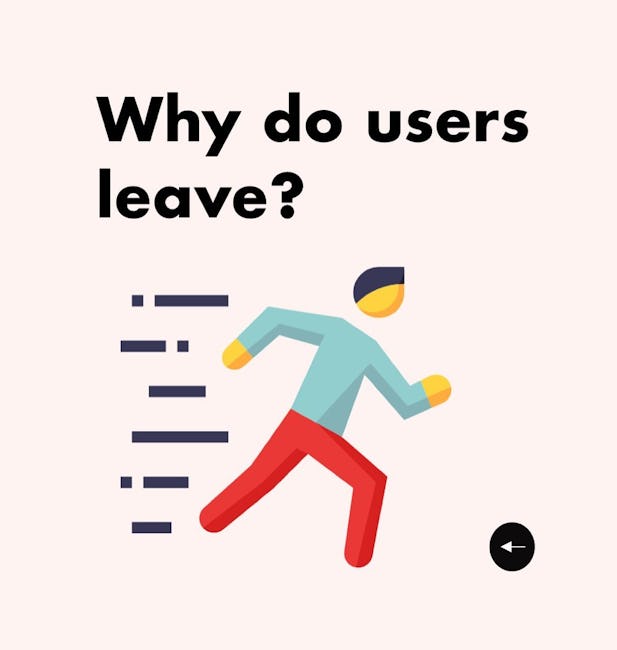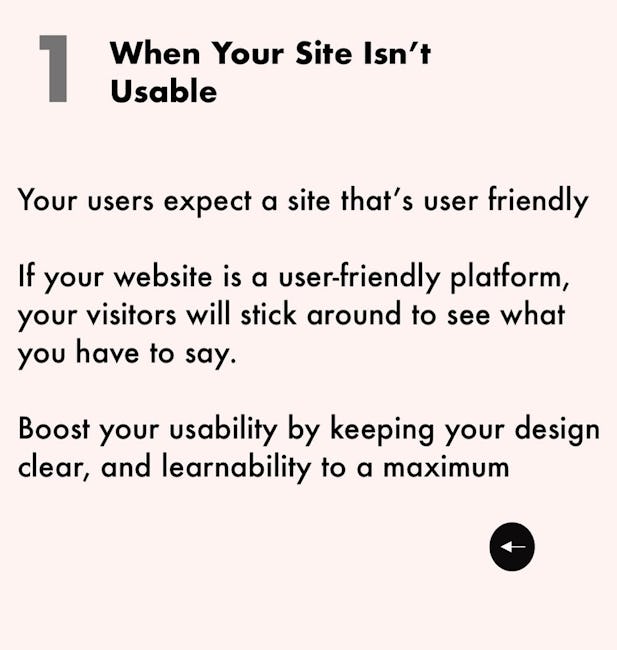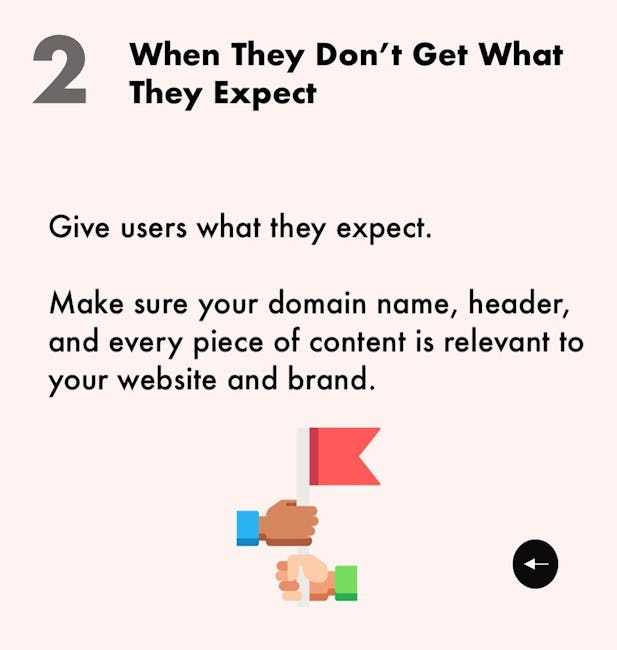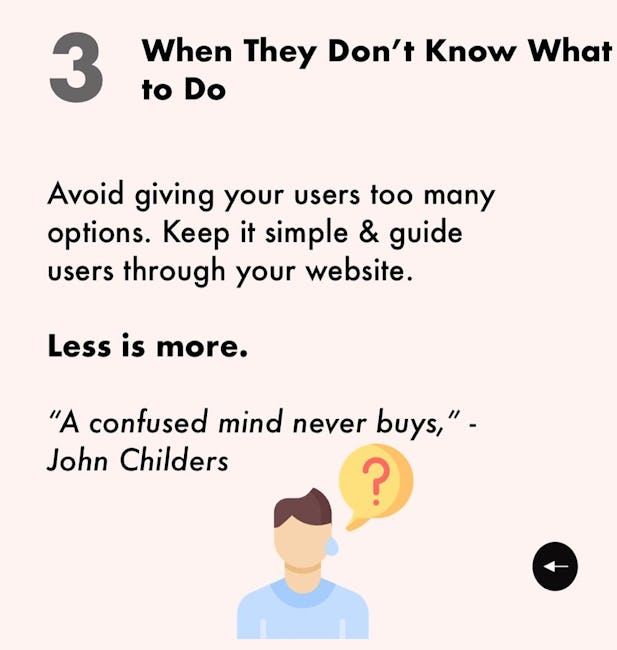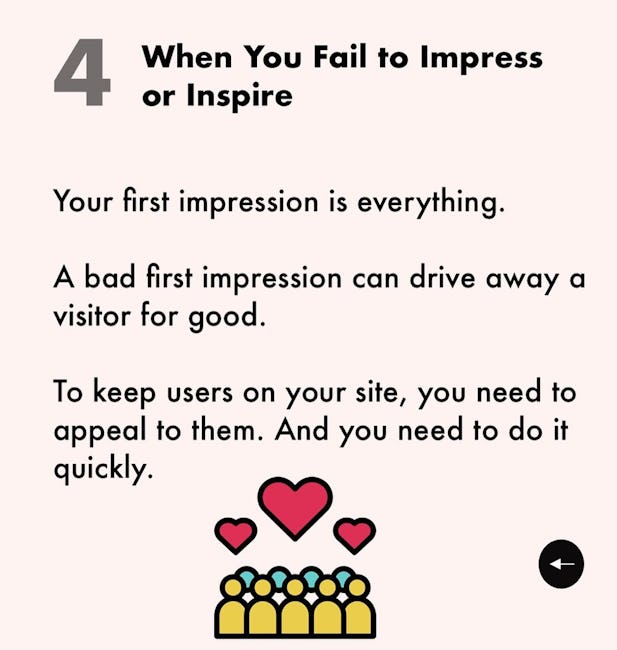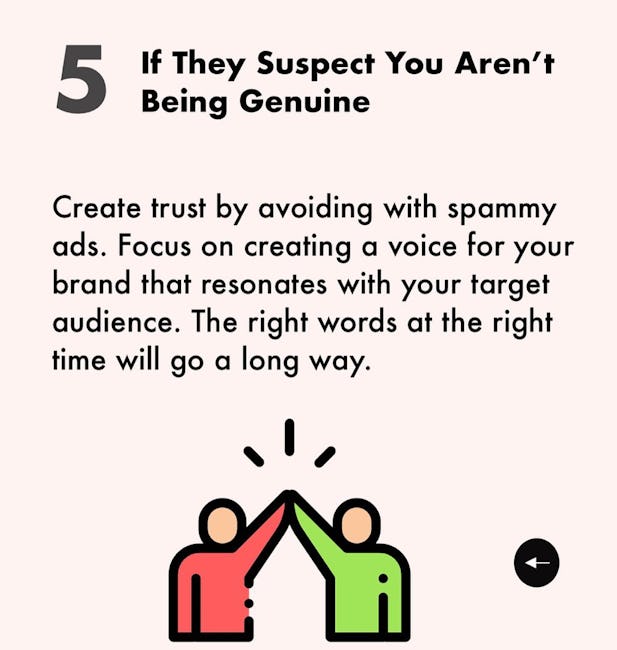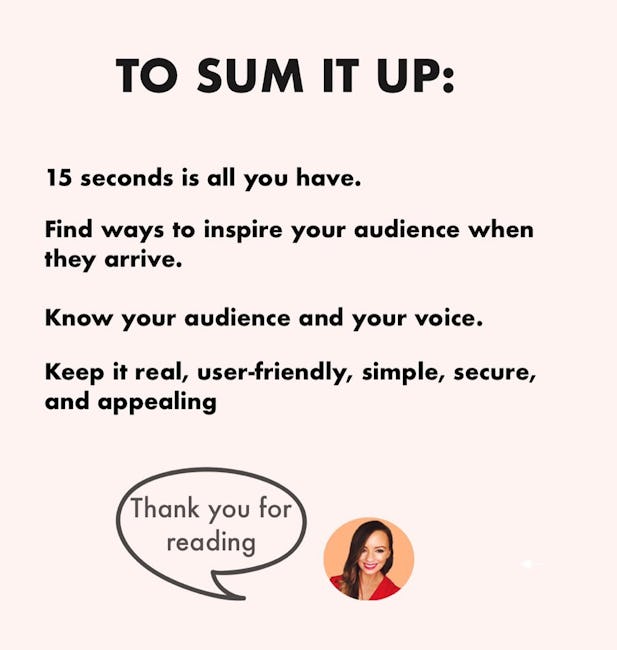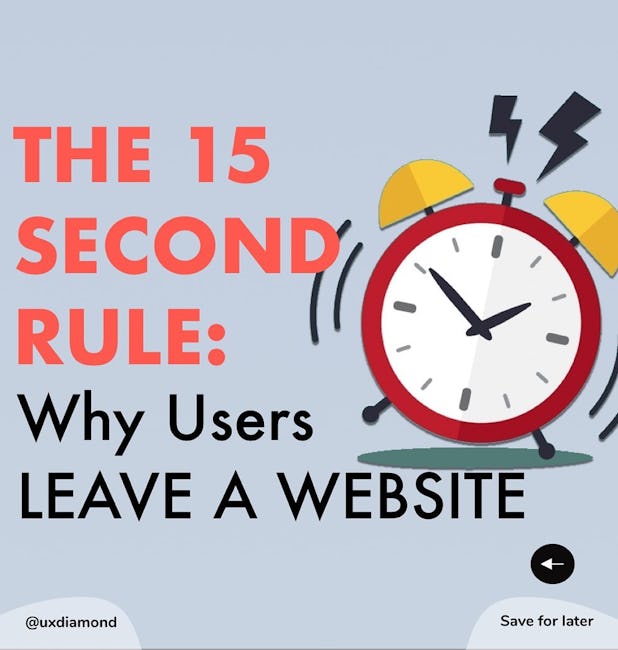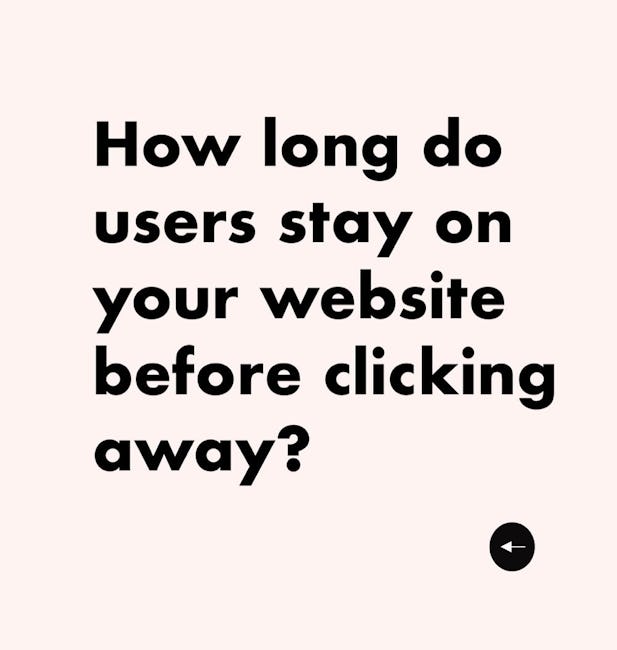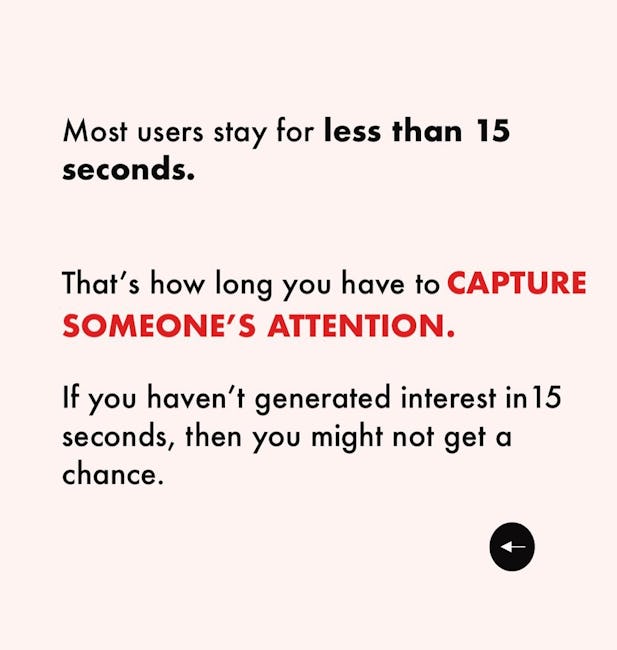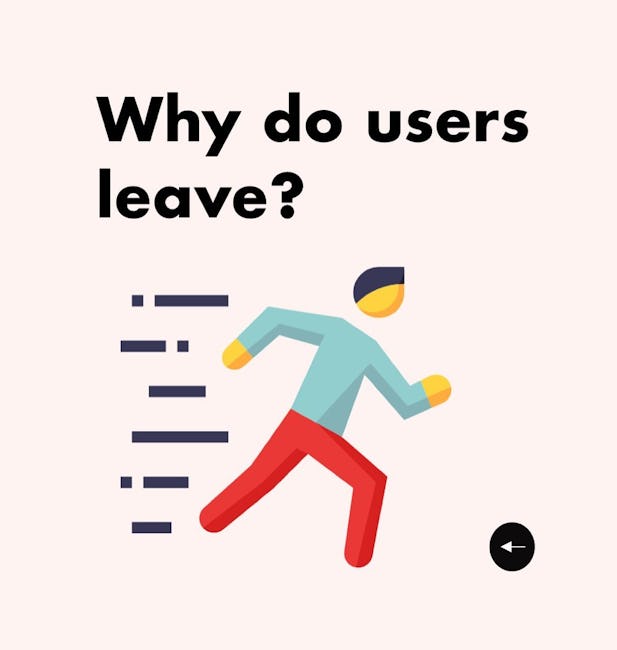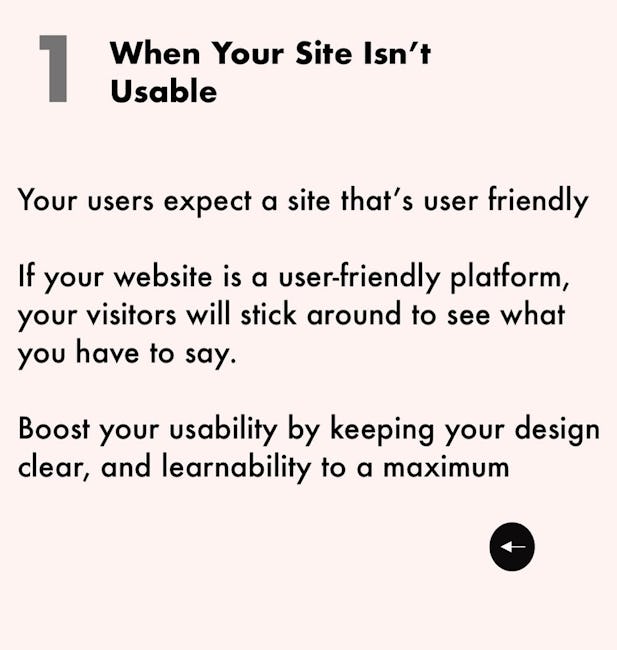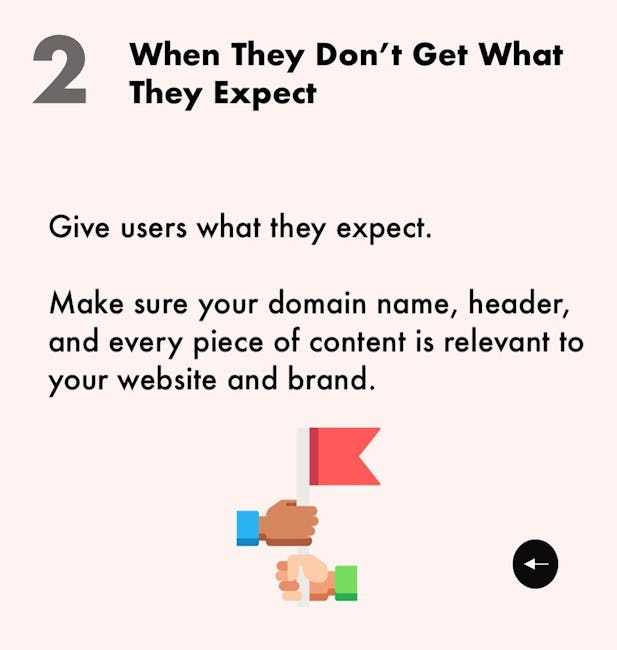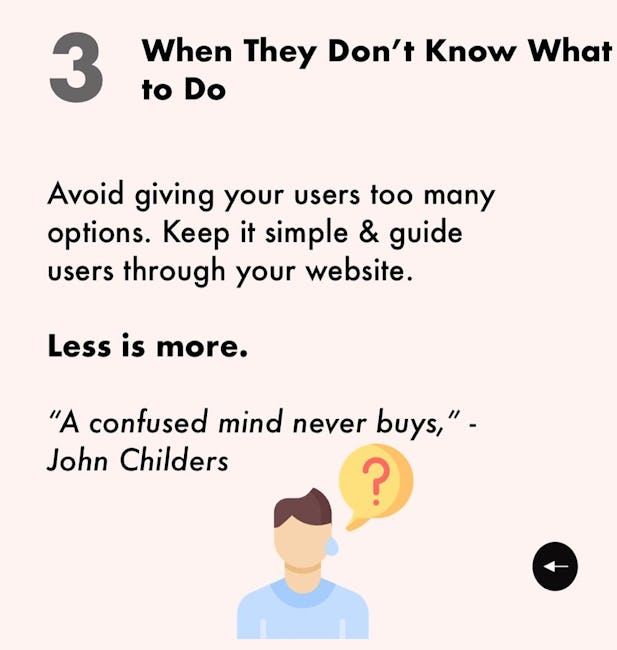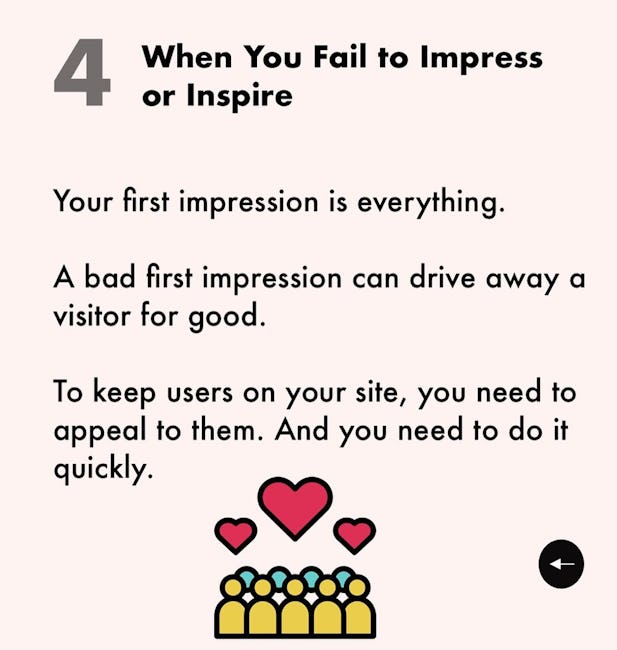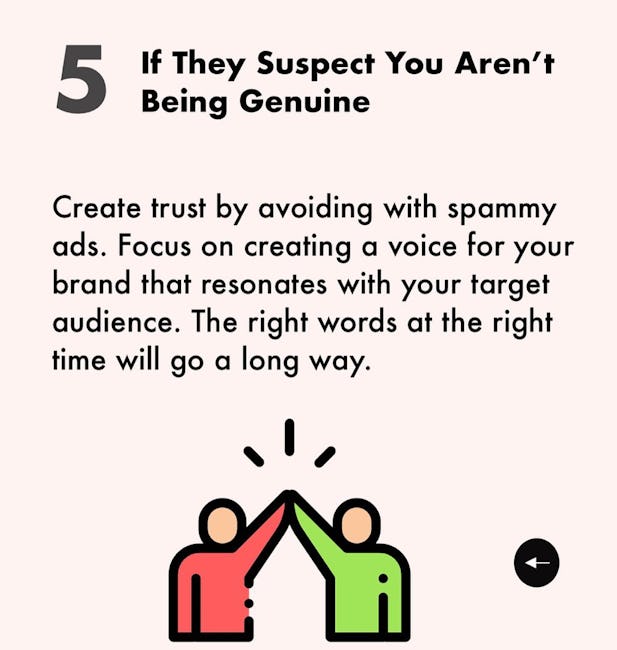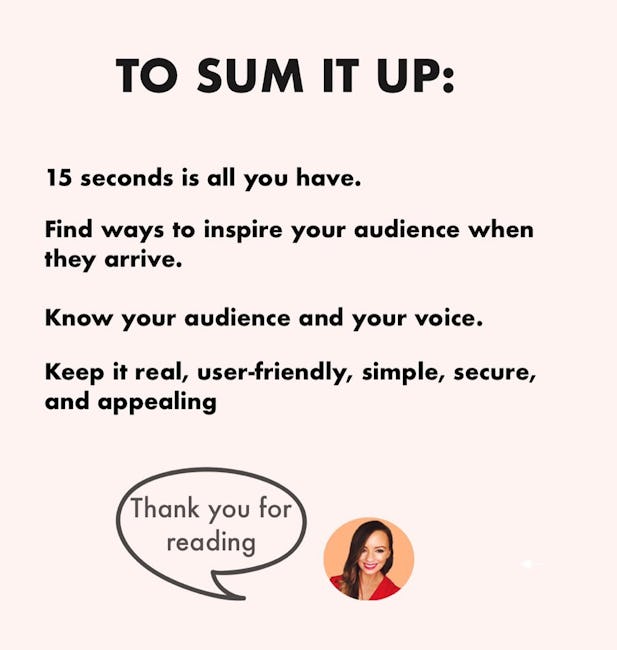 The 15 second rule: Why users leave a website
How long do users stay on your website before clicking away?
Most users stay for less than 15 seconds.
That's how long you have to CAPTURE SOMEONE'S ATTENTION.
If you haven't generated interest in 15 seconds, then you might not get a chance.
Why do users leave
When Your Site Isn't Usable
Your users expect a site that's user friendly
If your website is a user-friendly platform, your visitors will stick around to see what you have to say.
Boost your usability by keeping your design clear, and learnability to a maximum
When They Don't Get What They Expect
Give users what they expect.
Make sure your domain name, header, and every piece of content is relevant to your website and brand.
When They Don't Know What to Do
Avoid giving your users too many options. Keep it simple & guide users through your website.
Less is more.
A confused mind never buys - John Childers
When You Fail to Impress or Inspire
Your first impression is everything.
A bad first impression can drive away a visitor for good.
To keep users on your site, you need to appeal to them. And you need to do it quickly.
If They Suspect You Aren't Being Genuine
Create trust by avoiding with spammy ads. Focus on creating a voice for you brand that resonates with your target audience. The right words at the right time will go a long way.
TO SUM IT UP
15 seconds is all you have.
Find ways to inspire your audience when they arrive.
Know your audience and your voice.
Keep it real, user-friendly, simple, secure, and appealing
Thank you for reading
More booklets by Laura Coughlan
More Design booklets
Your recently viewed booklets
See all booklets