Booklet
Swiggy's yet another great problem solution Saptarshi and his team never fails to amaze us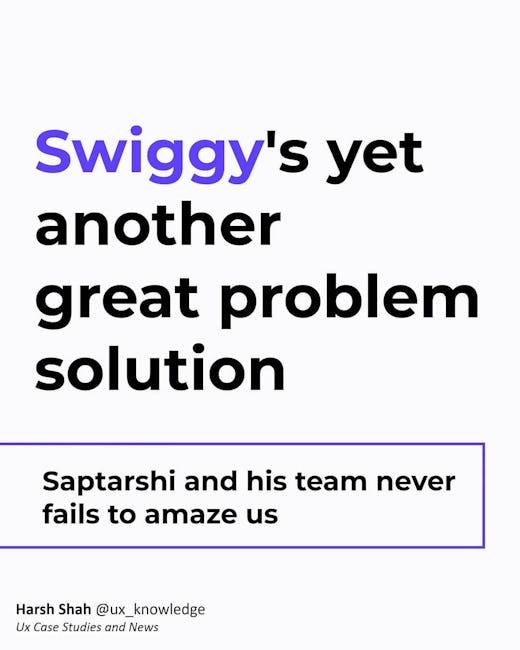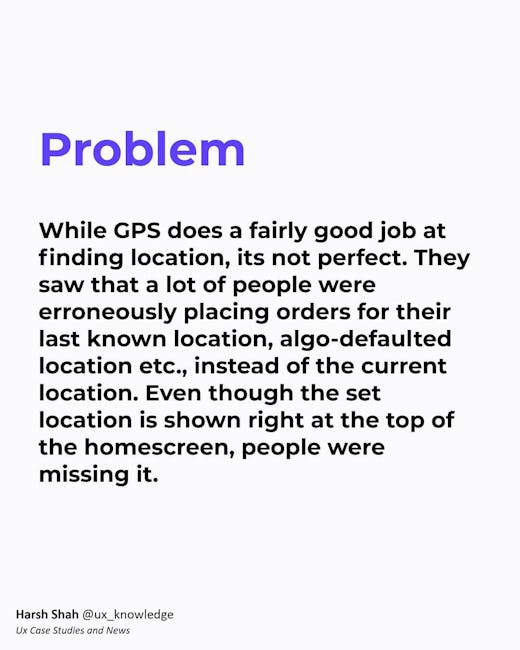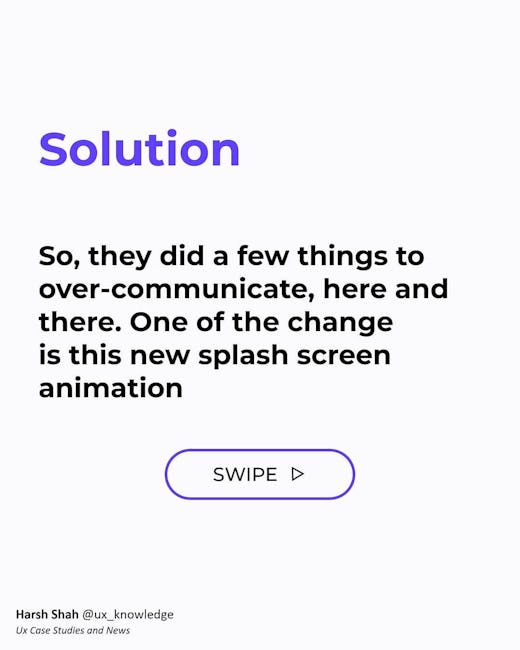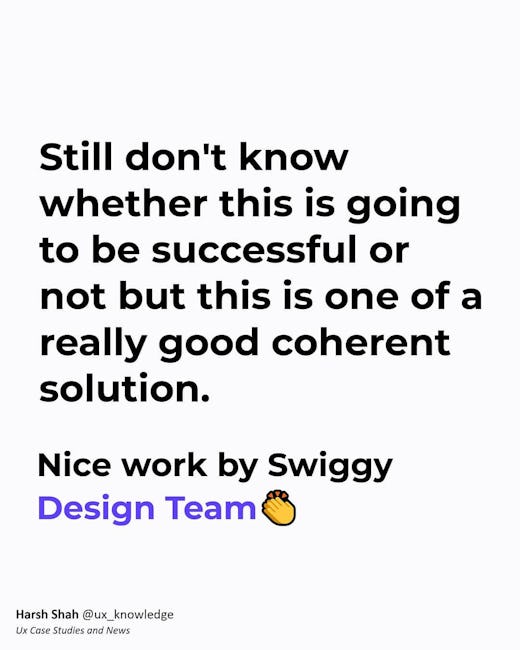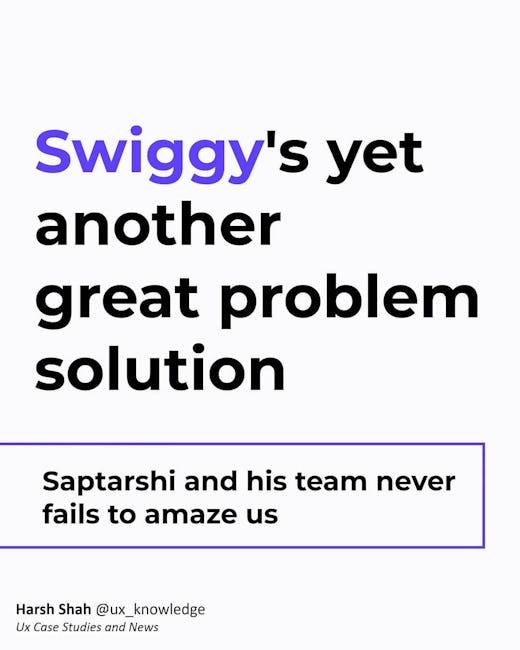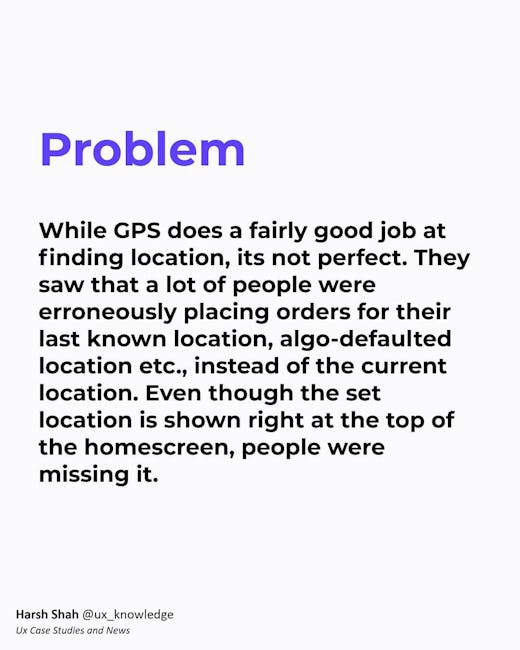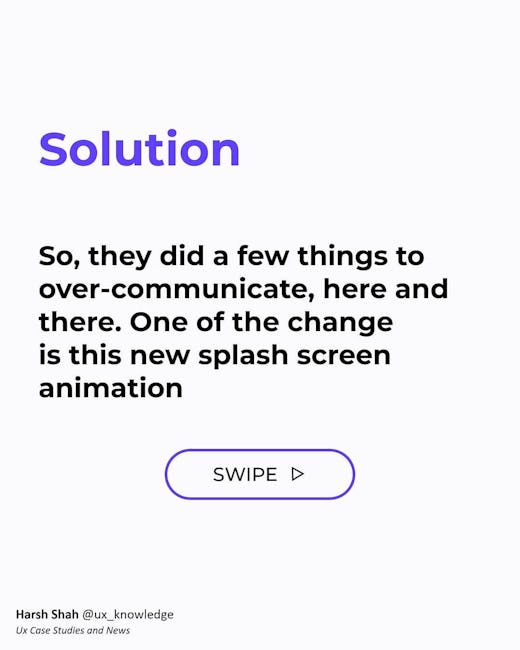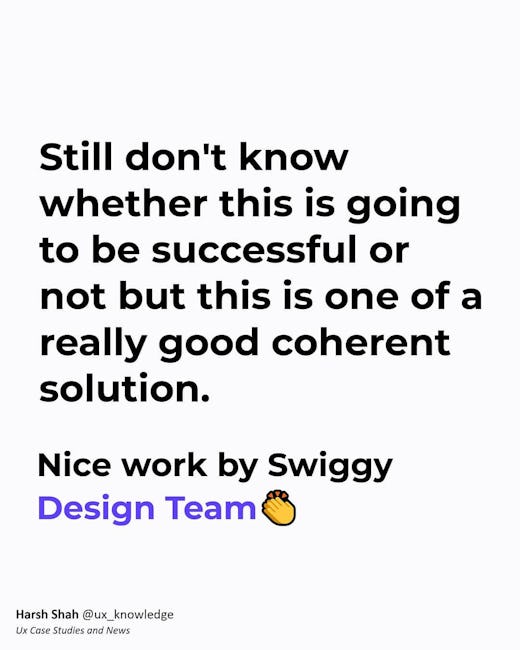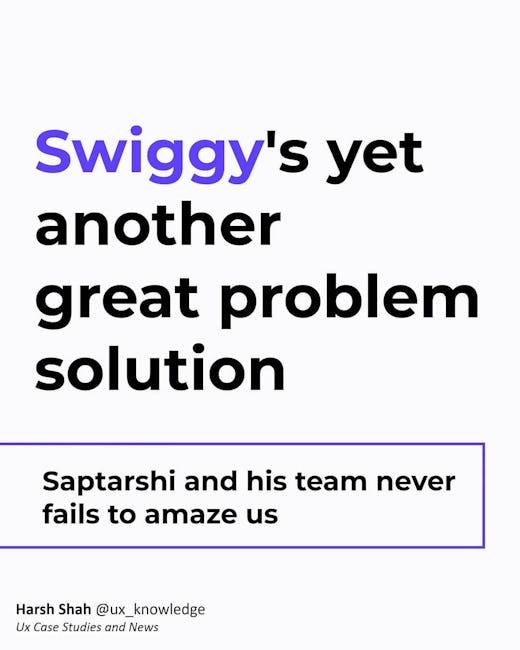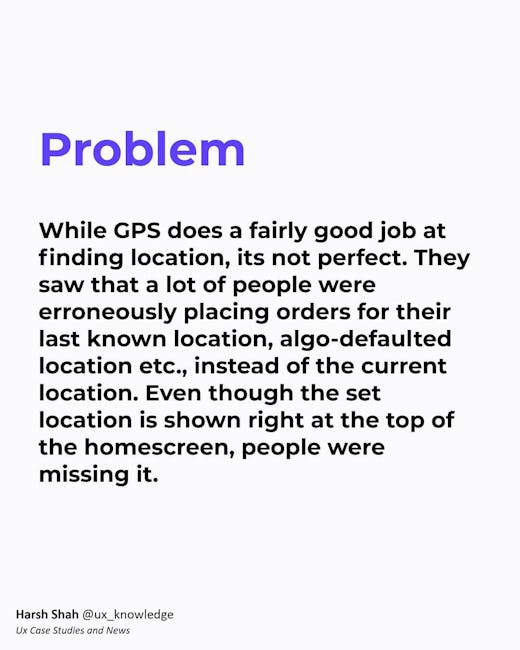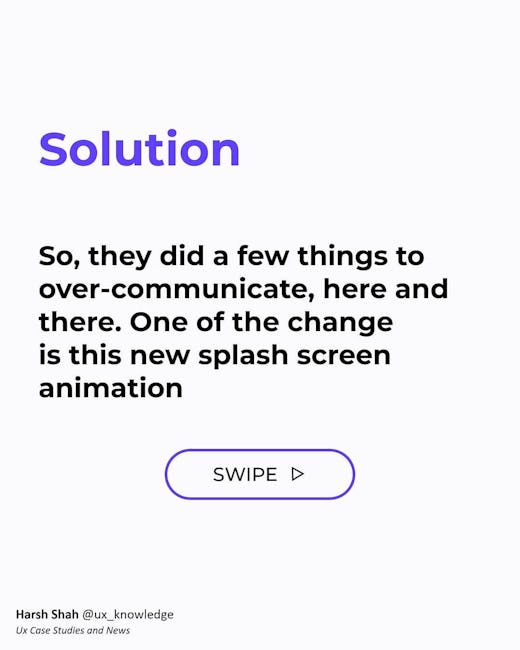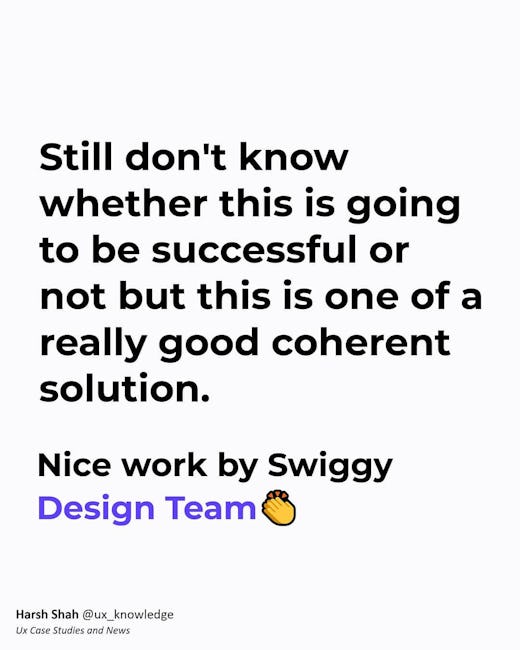 Swiggy's yet another great problem solution Saptarshi and his team never fails to amaze us
Problem
While CPS does a fairly good job at finding location, its not perfect. They saw that a lot of people were erroneously placing orders for their last known location, algo-defaulted location etc., instead of the current location. Even though the set location is shown right at the top of the homescreen, people were missing it.
Solution
So, they did a few things to over-communicate, here and there. One of the change is this new splash screen animation
Still don't know whether this is going to be successful or not but this is one of a really good coherent solution.
Nice work by Swiggy Design Team
More booklets by Harsh Shah
More Design booklets
Your recently viewed booklets
See all booklets