Booklet
Supercharge Your Brand Influences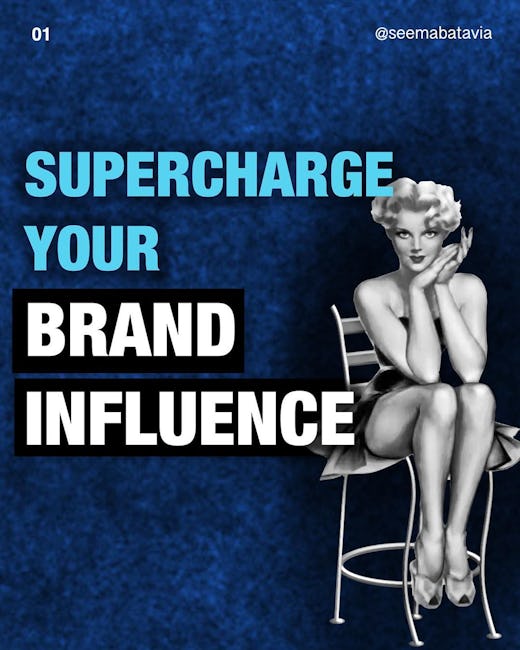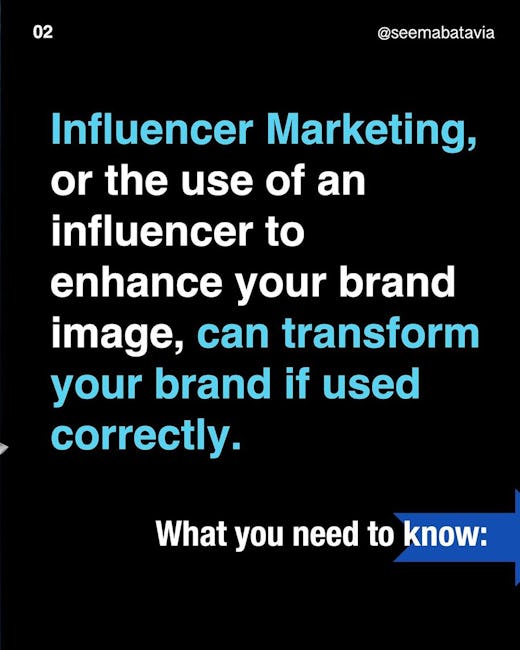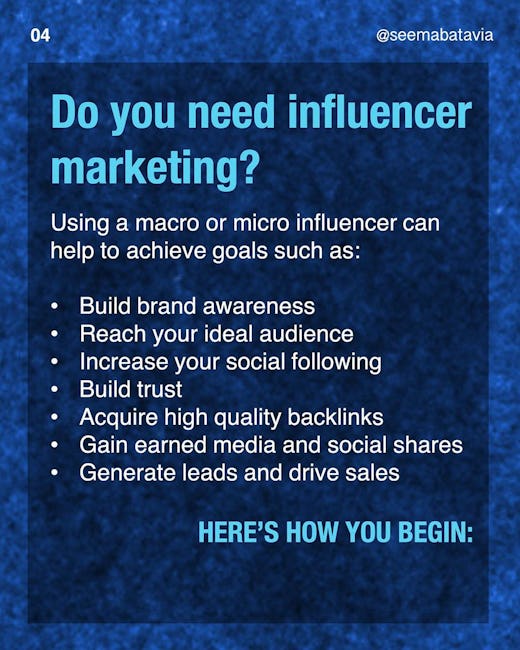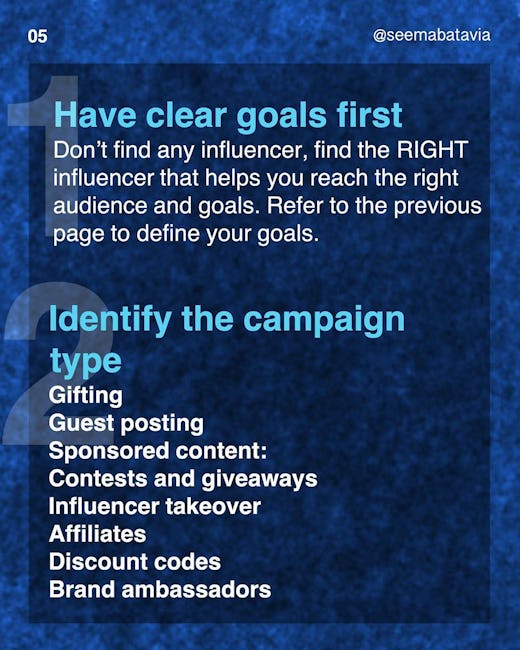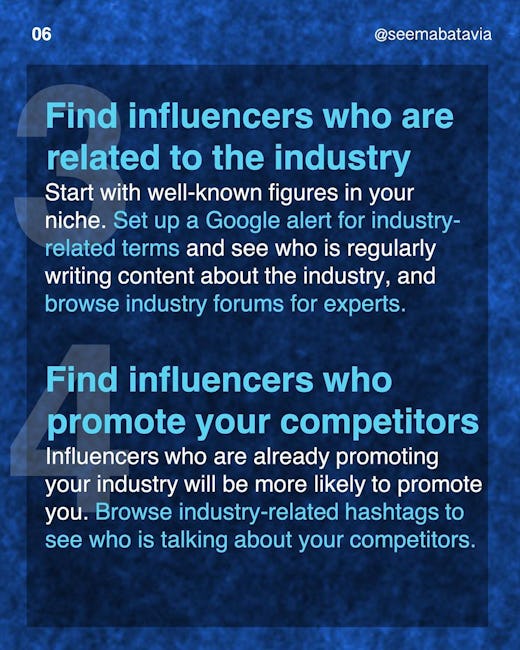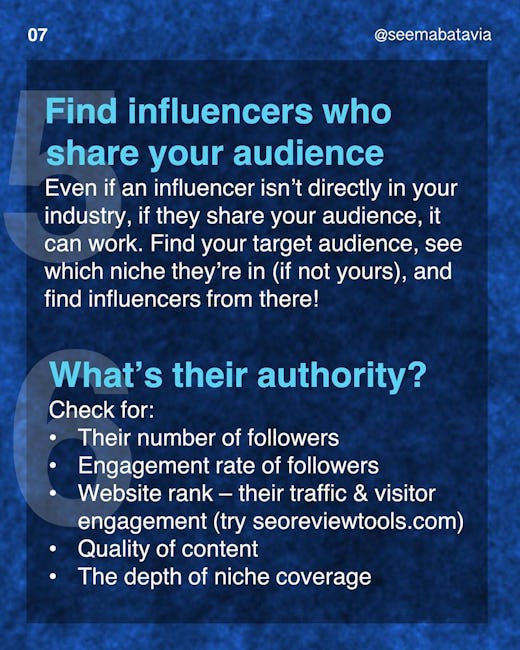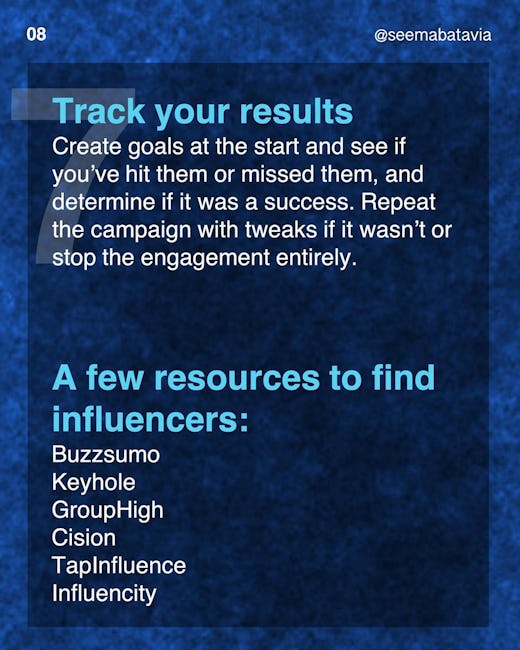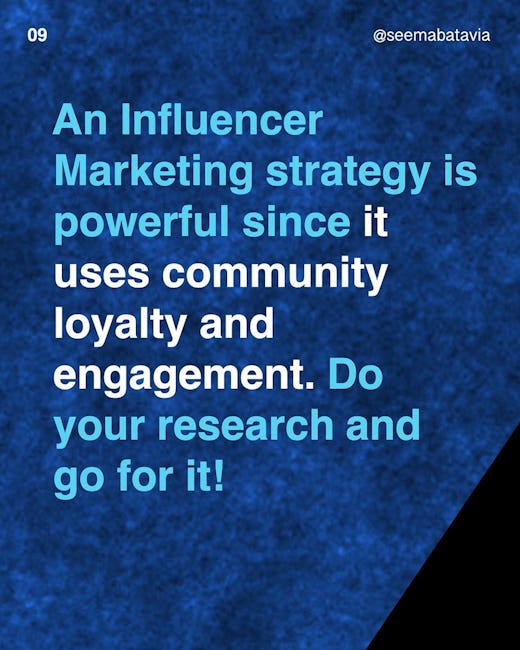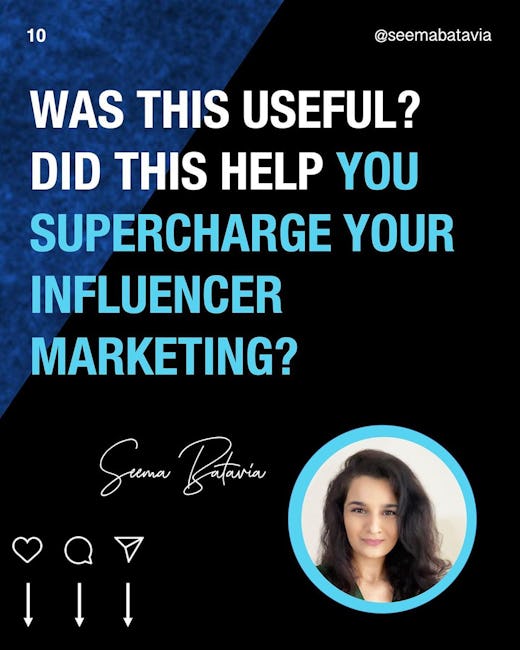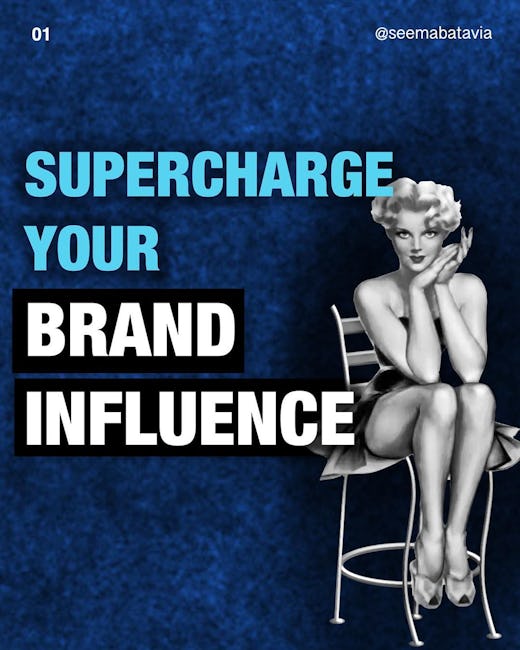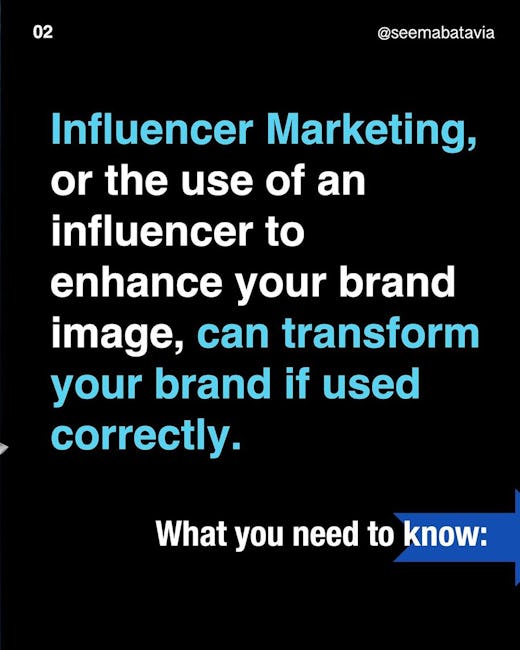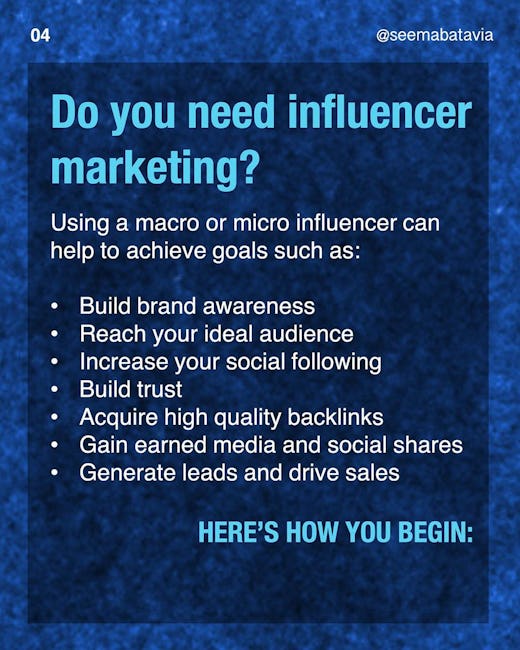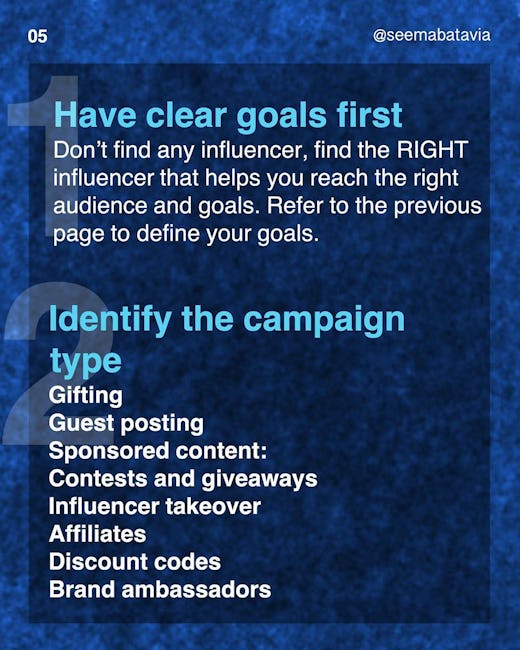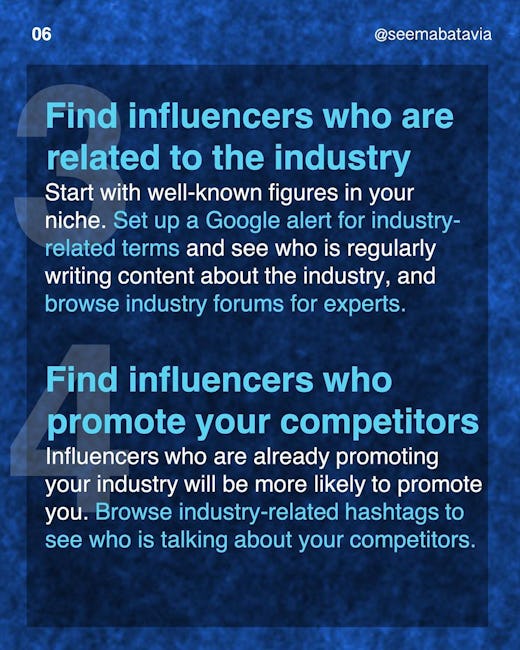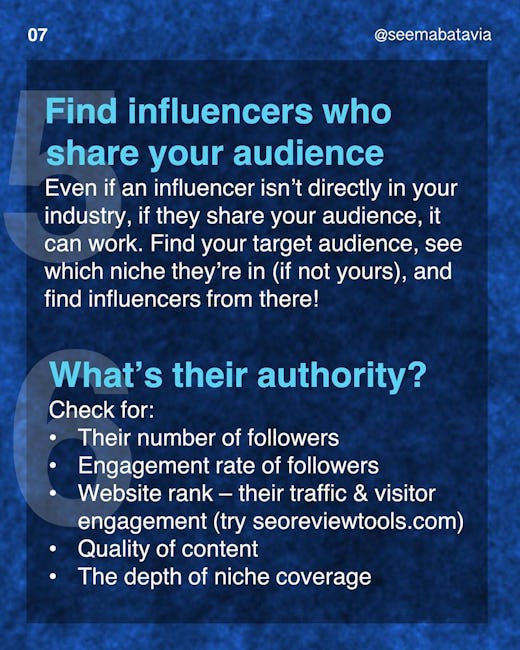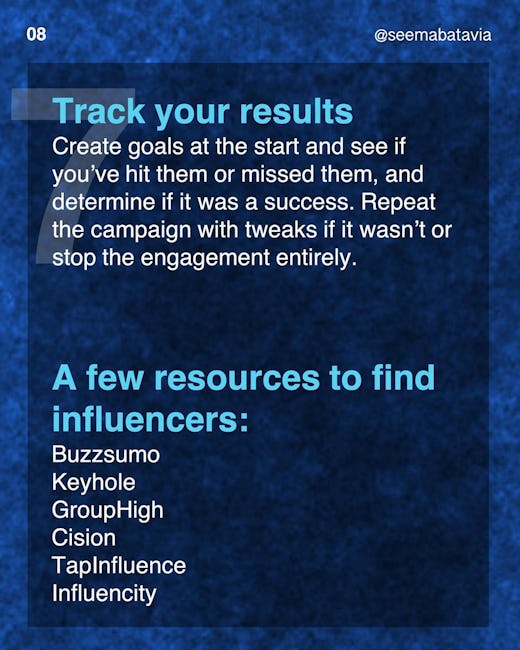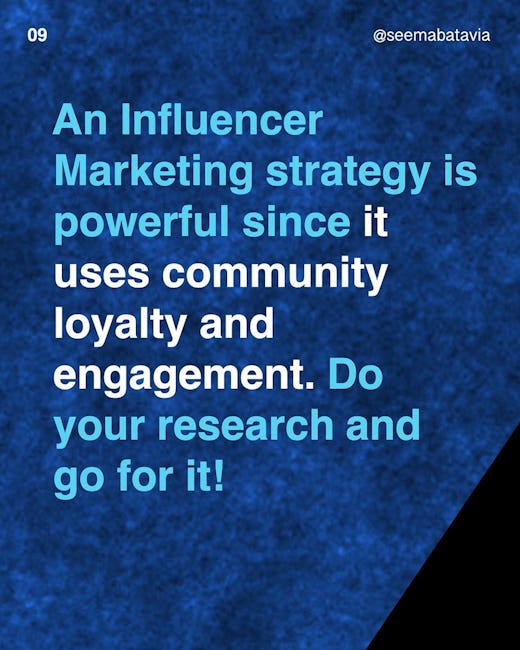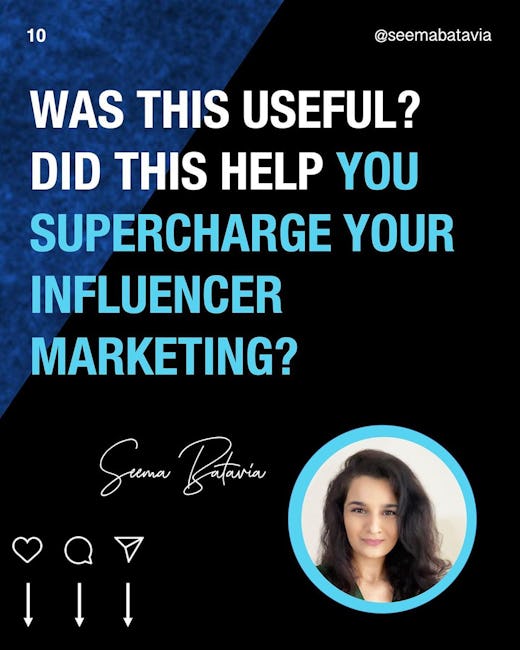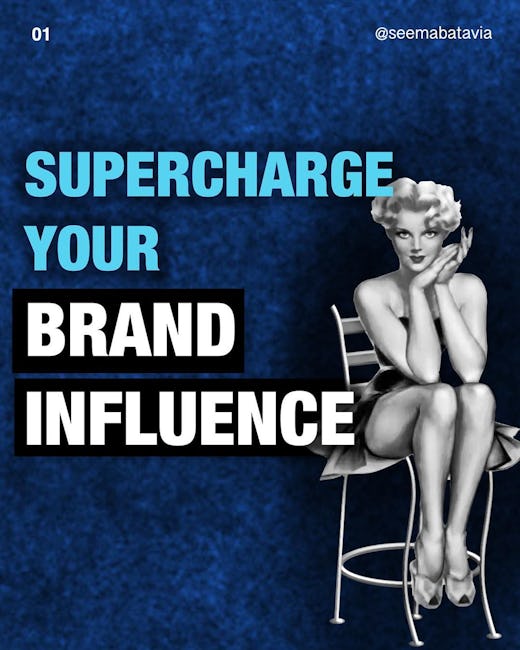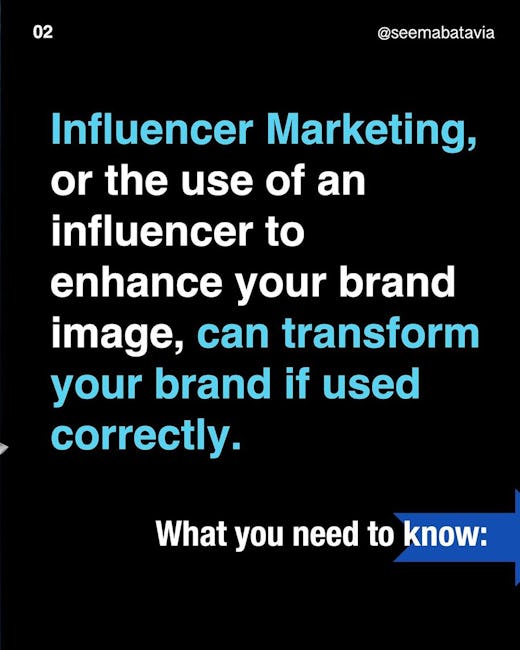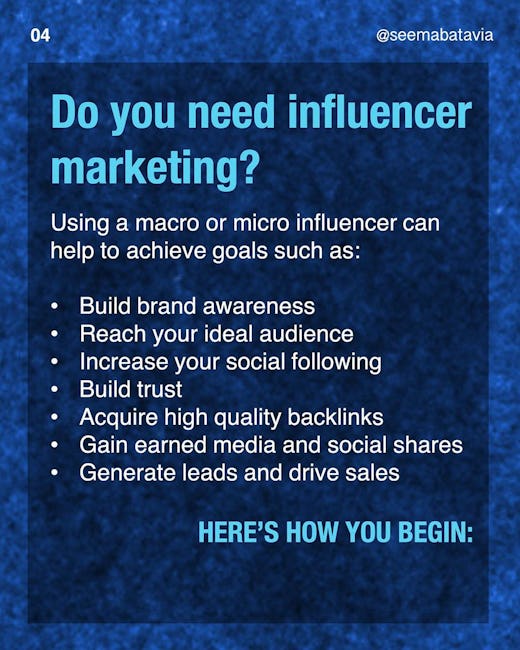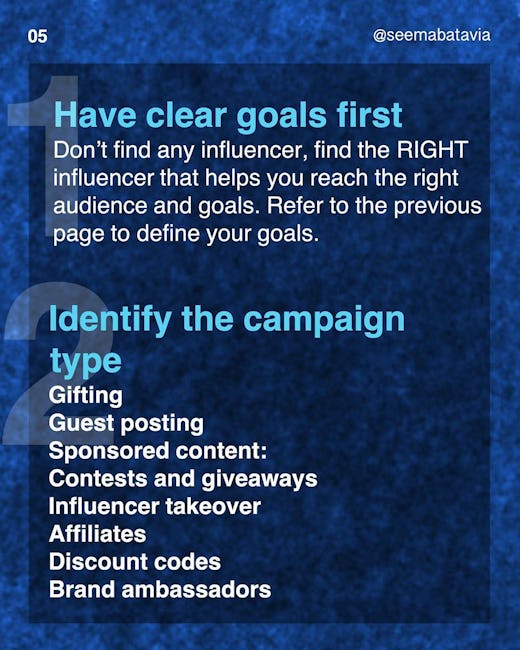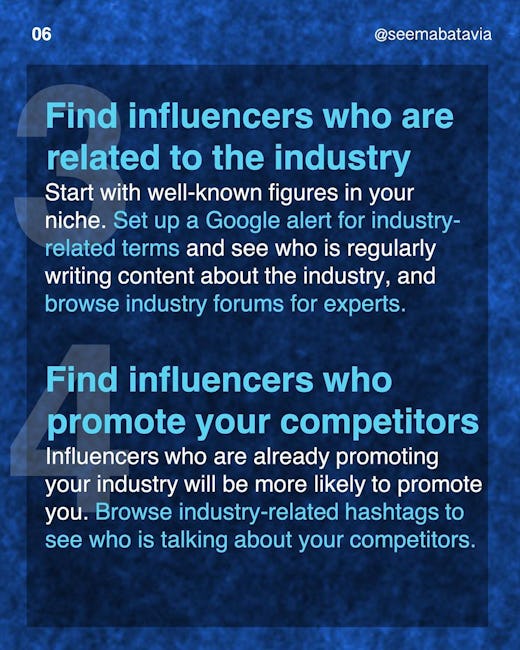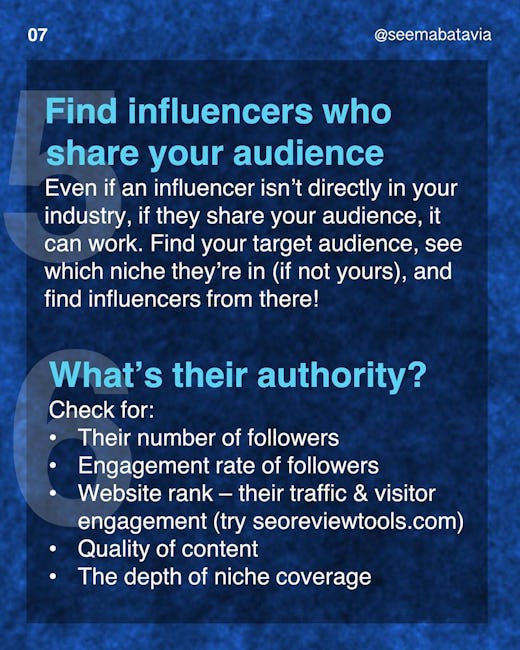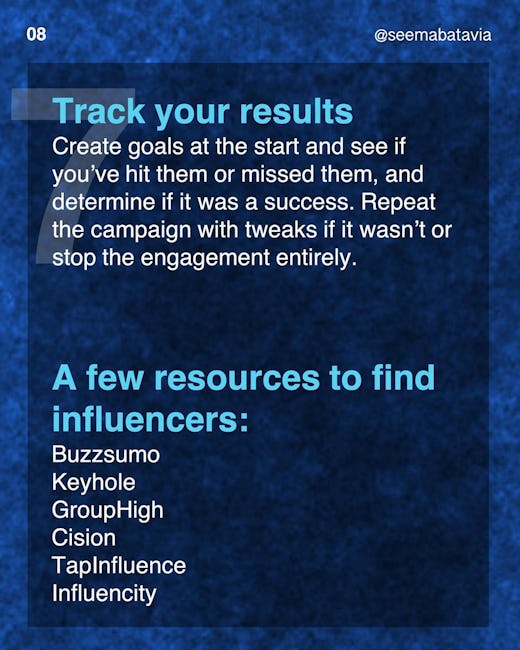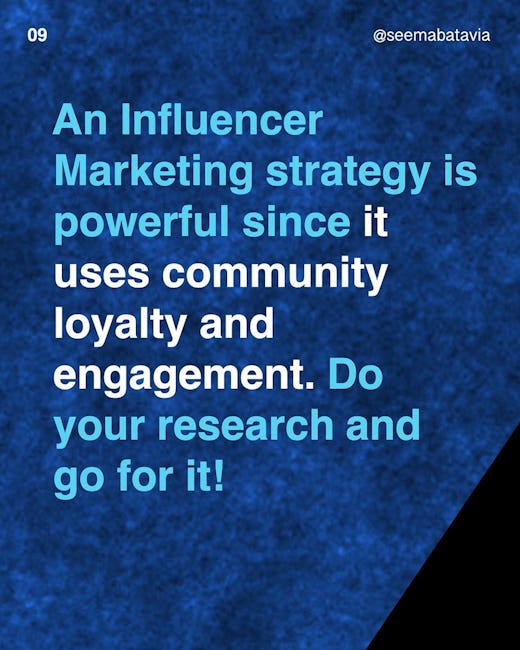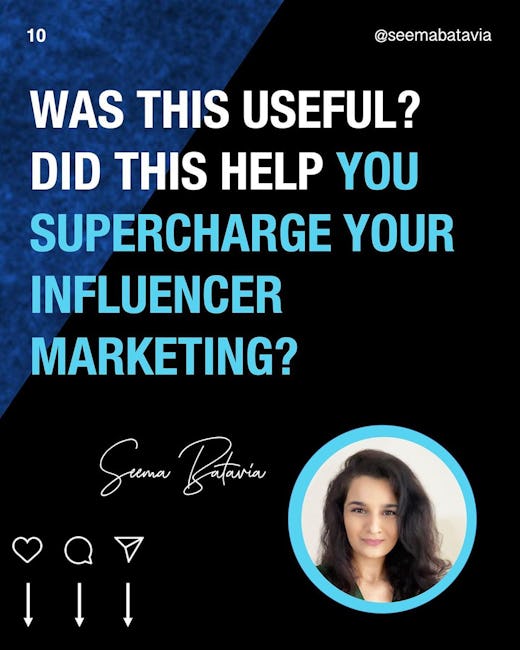 Supercharge Your Brand Influences
Influencer Marketing, or the use of an influencer to enhance your brand image can transform your brand if used correctly.
What is an influencer?
An influencer is an online authority who has a following of loyal people who believe and listen to what they have to say.
Examples include:
Blogger
Social media personality
Celebrity
Industry expert
Thought leader
Lifestyle brand
Do you need influencer marketing?
Using a macro or micro influencer can help to achieve goals such as:
Build brand awareness
Reach your ideal audience
Increase your social following
Build trust
Acquire high quality backlinks
Gain earned media and social shares
Generate leads and drive sales
Have clear goals first
Don't find any influencer, find the RIGHT influencer that helps you reach the right audience and goals. Refer to the previous 'page to define your goals.
Identify the campaign type
Gifting
Guest posting
Sponsored content:
Contests and giveaways
Influencer takeover
Affiliates
Discount codes
Brand ambassadors
Find influencers who are related to the industry
Start with well-known figures in your niche. Set up a Google alert for industry- related terms and see who is regularly writing content about the industry, and browse industry forums for experts.
Find influencers who promote your competitors
Influencers who are already promoting your industry will be more likely to promote you. Browse industry-related hashtags to see who is talking about your competitors.
Find influencers who share your audience
Even if an influencer isn't directly in your industry, if they share your audience, it can work. Find your target audience, see which niche they're in (if not yours), and find influencers from there!
What's their authority?
Their number of followers
Engagement rate of followers
Website rank — their traffic & visitor engagement (try seoreviewtools.com)
Quality of content
The depth of niche coverage
Track your results
Create goals at the start and see if you've hit them or missed them, and determine if it was a success. Repeat the campaign with tweaks if it wasn't or stop the engagement entirely.
A few resources to find influencers:
Buzzsumo
Keyhole
GroupHigh
Cision
Taplnfluence
Influencity
An Influencer Marketing strategy is powerful since it uses community loyalty and engagement. Do your research and go for it!
More booklets by Seema Batavia
More Marketing booklets
Your recently viewed booklets
See all booklets