Booklet
STOP BLAMING THE CLIENT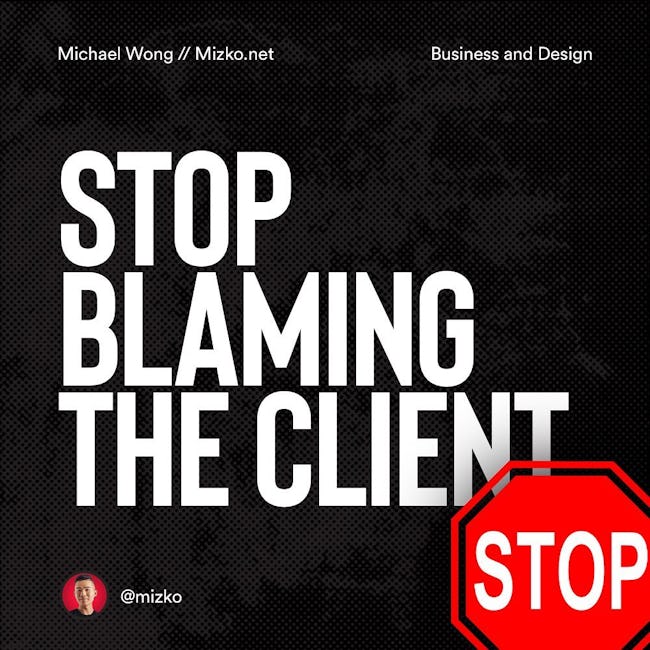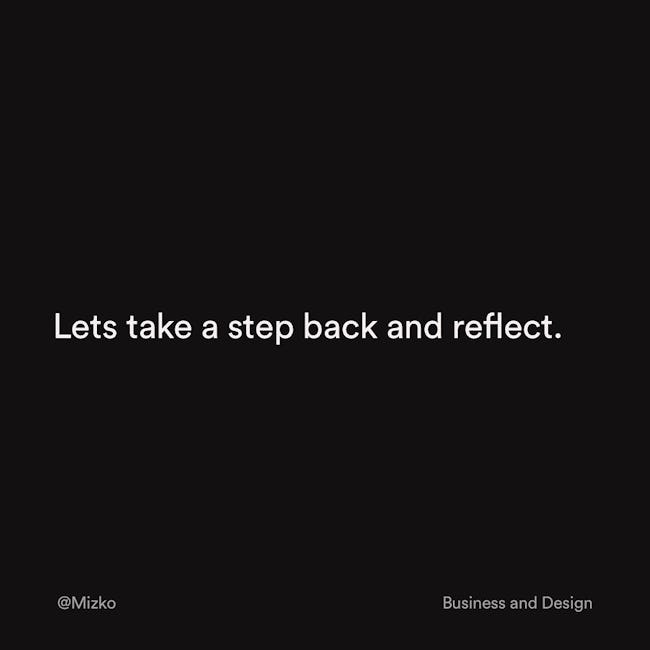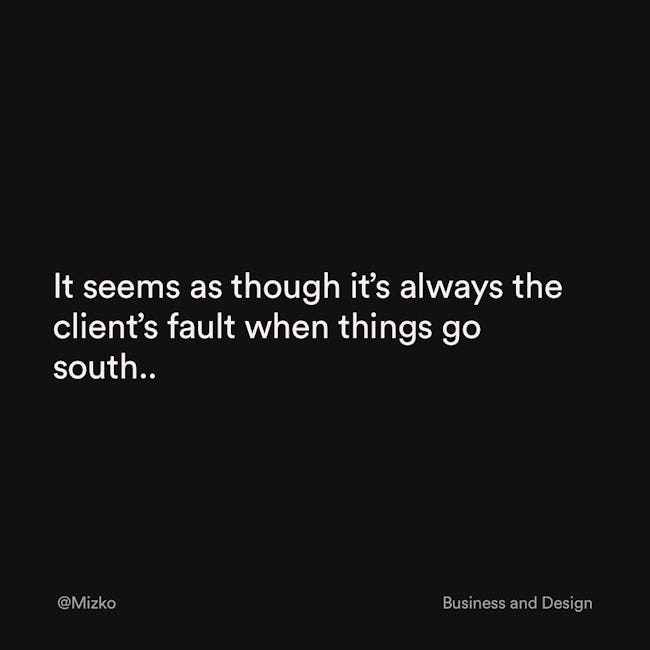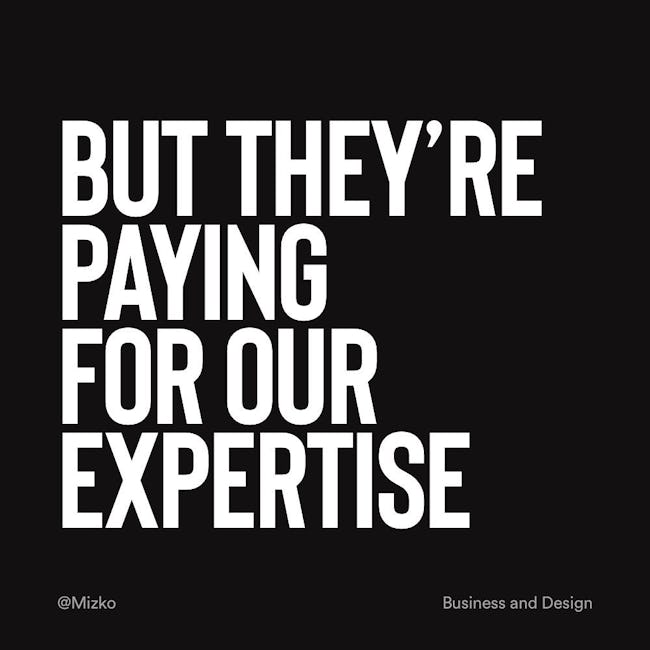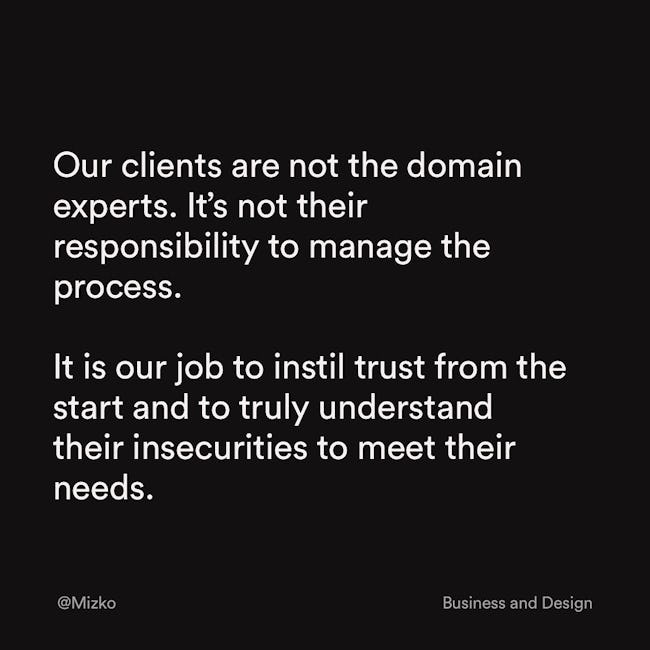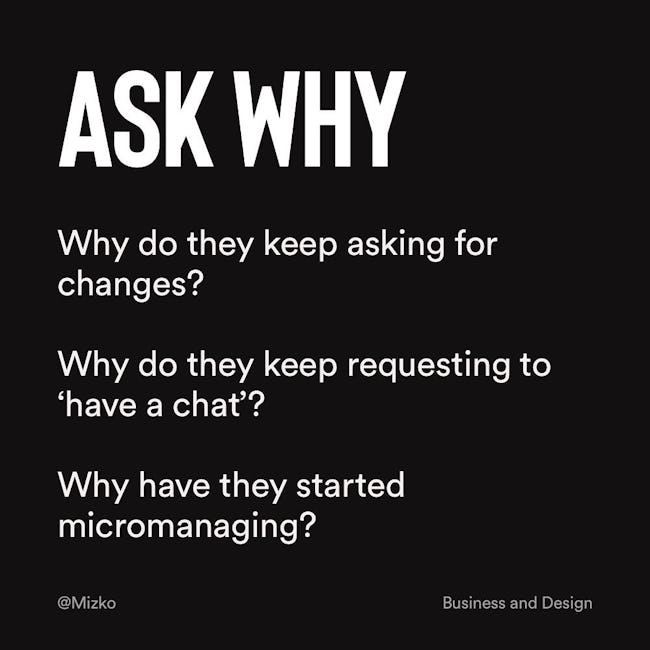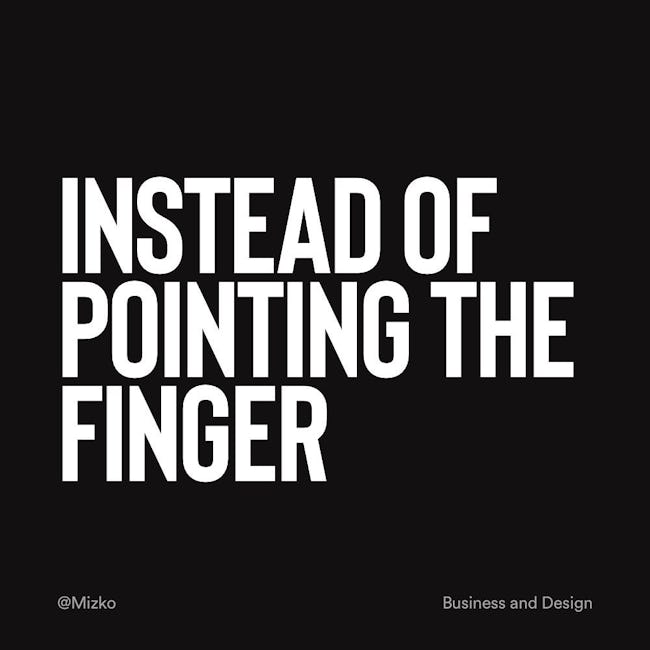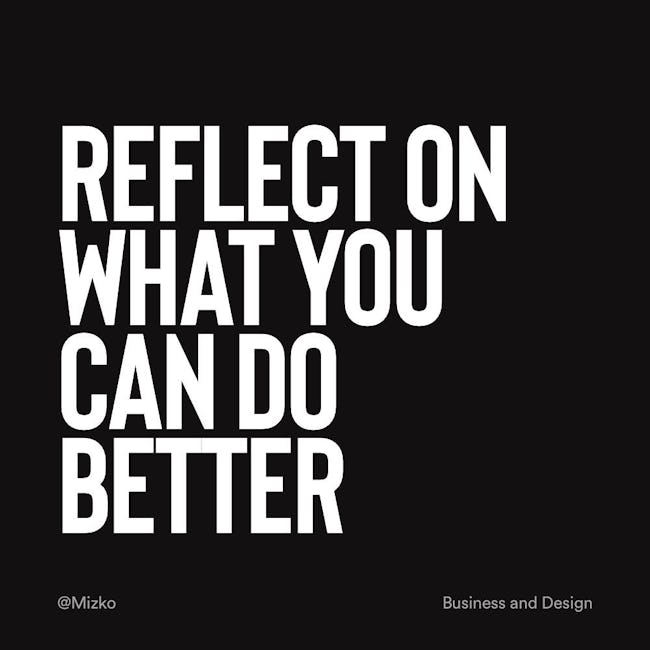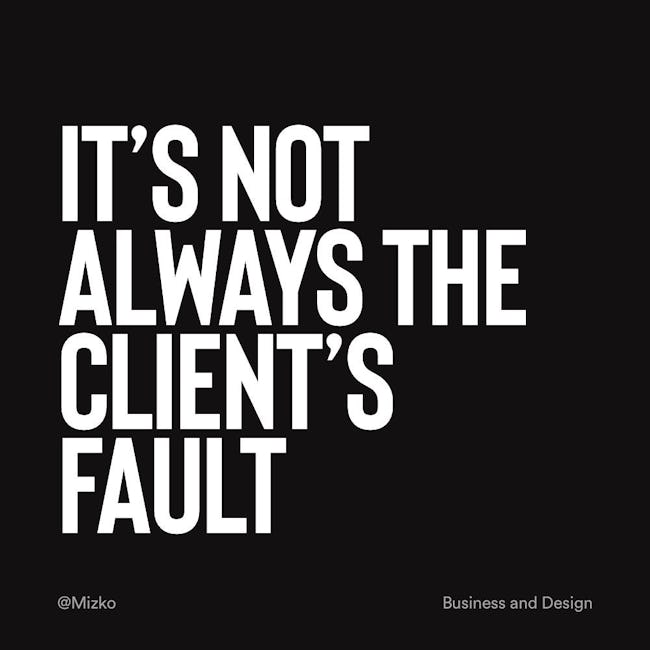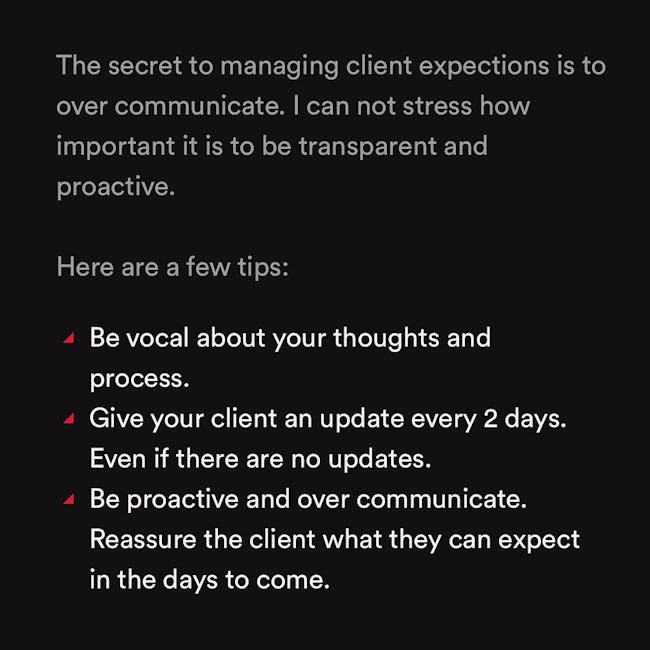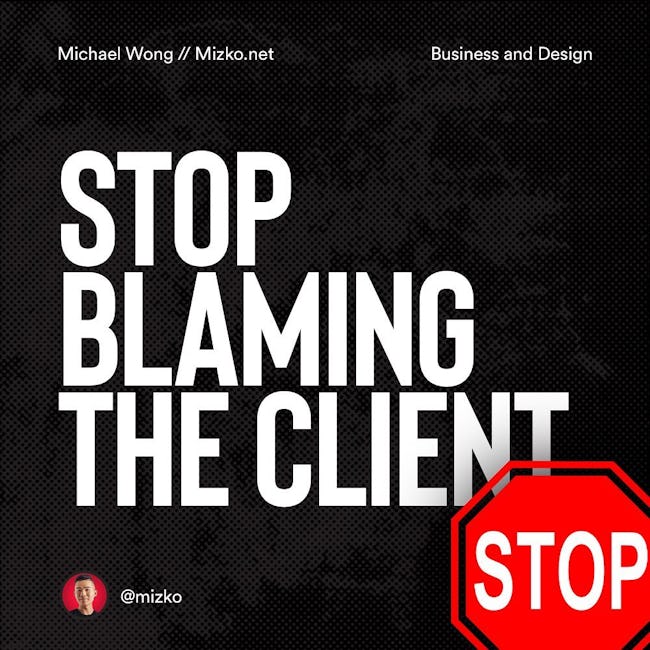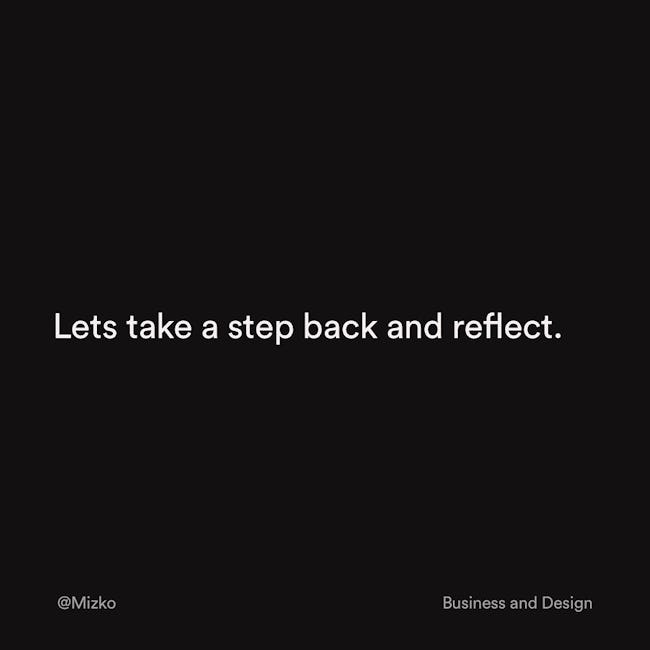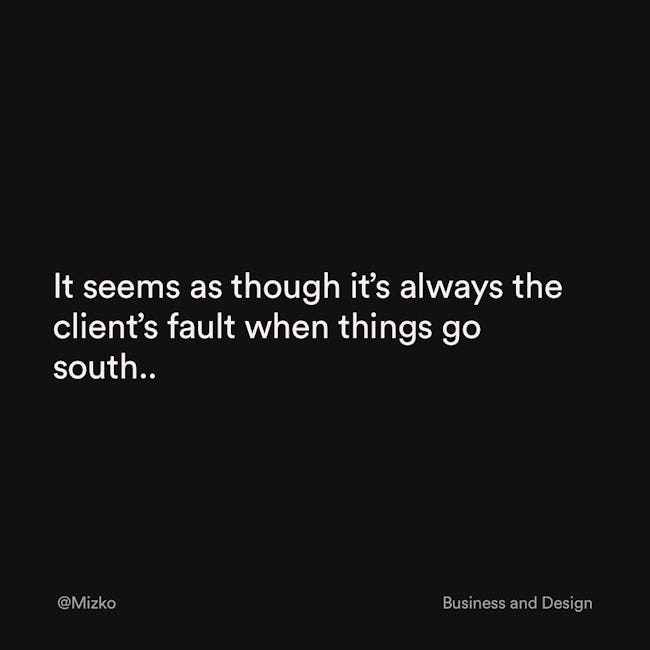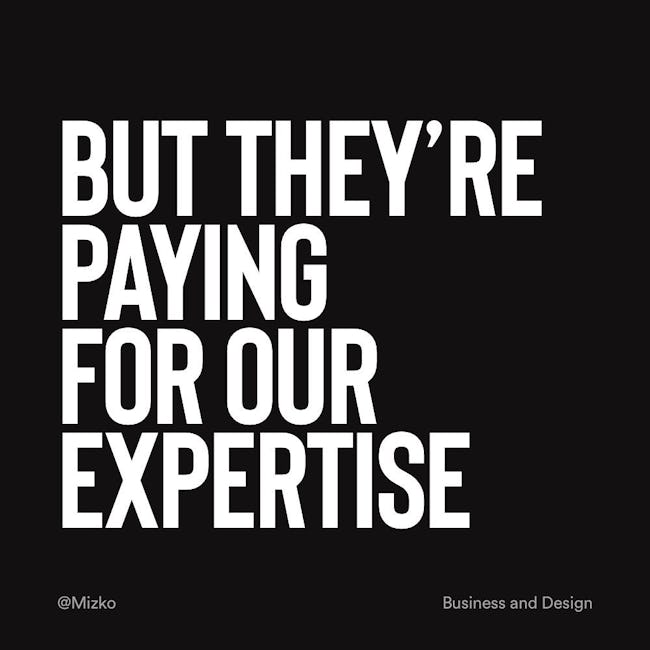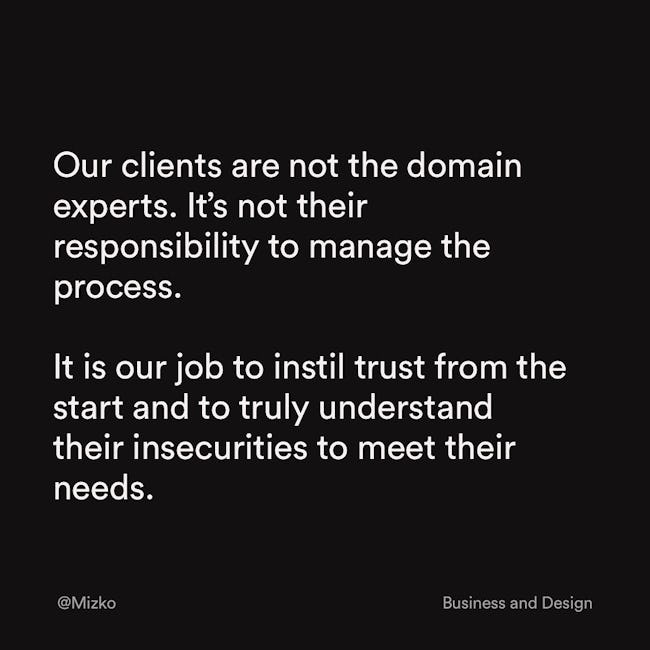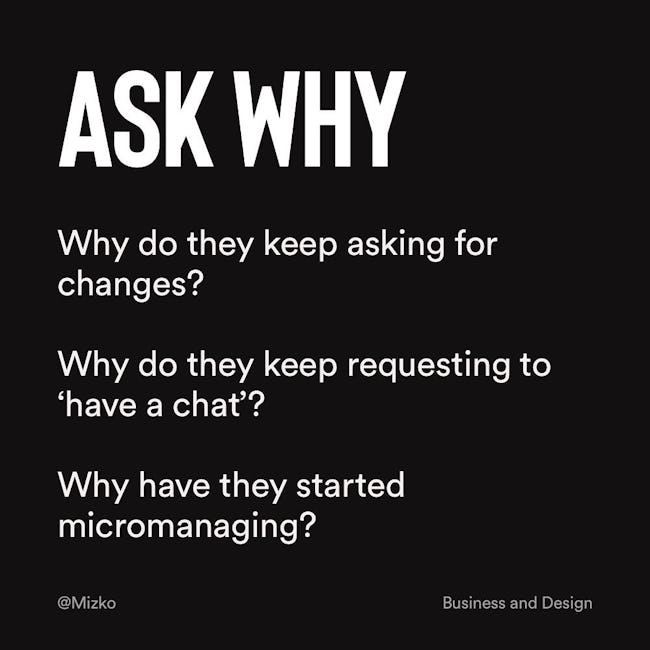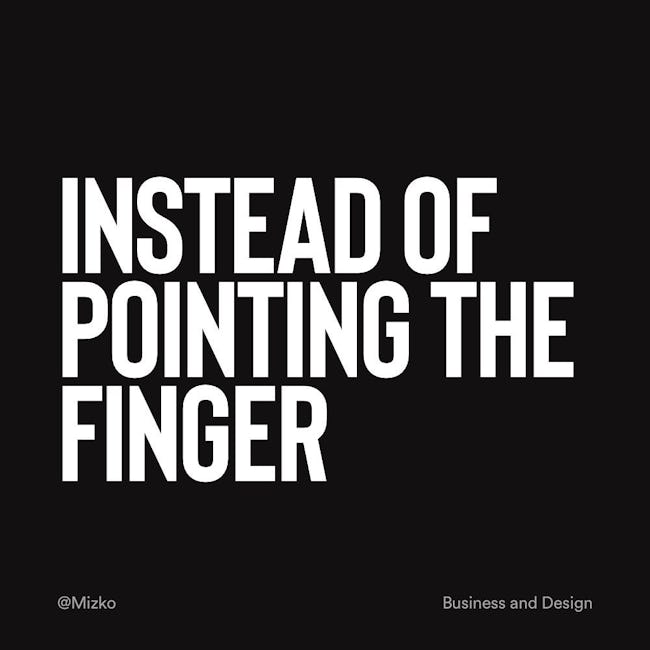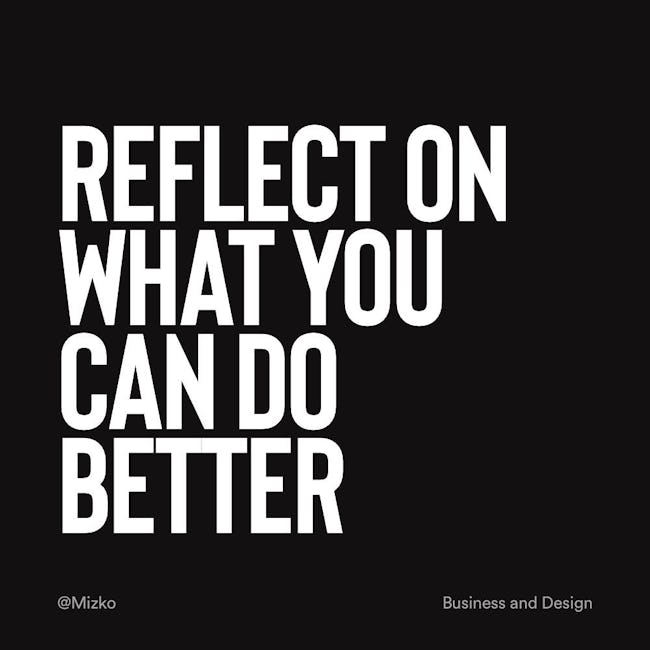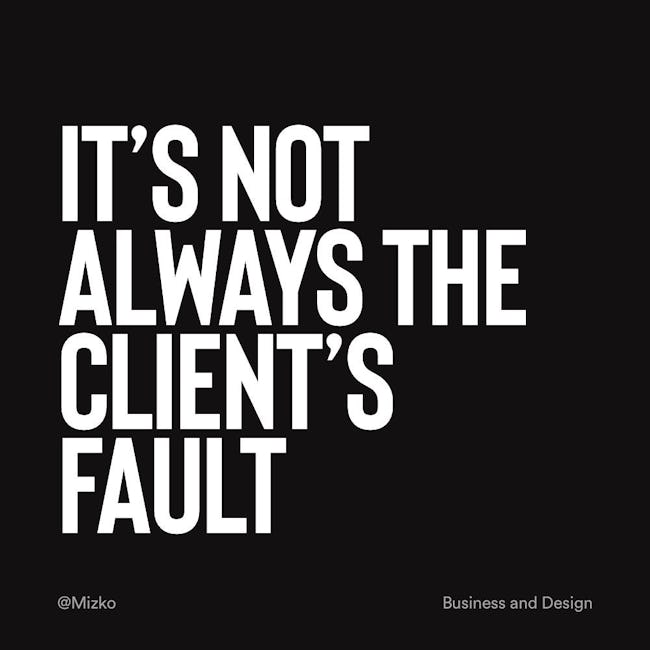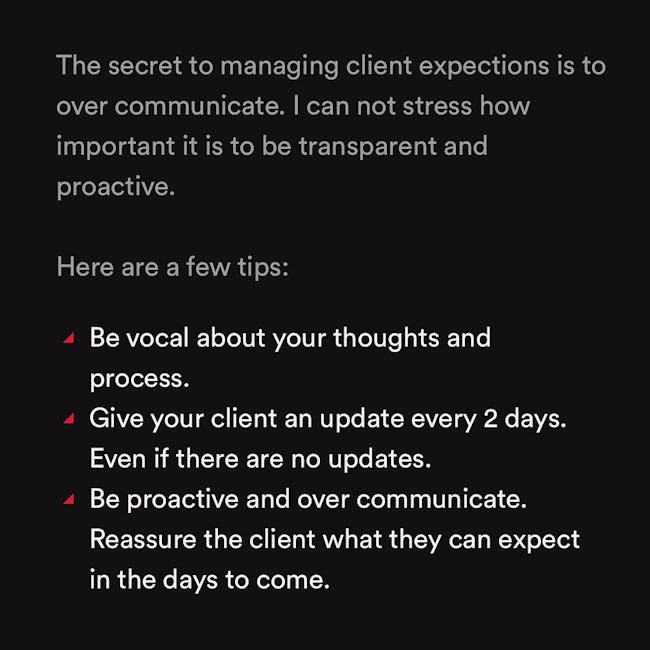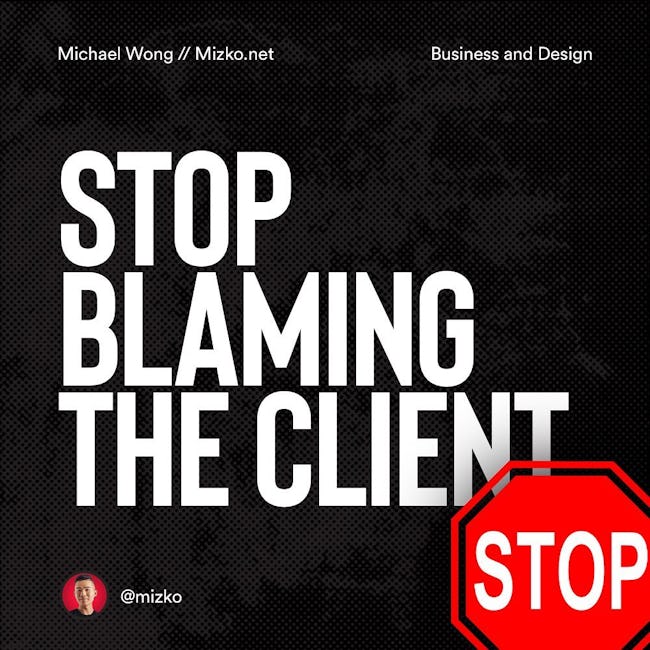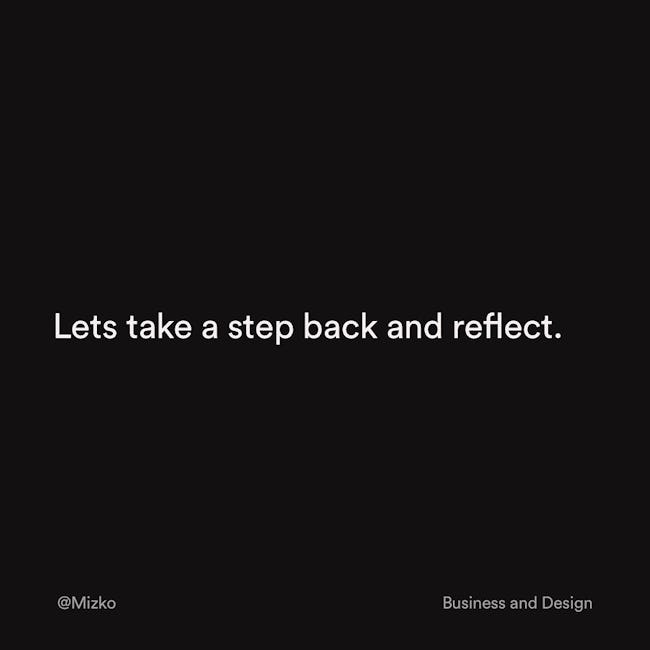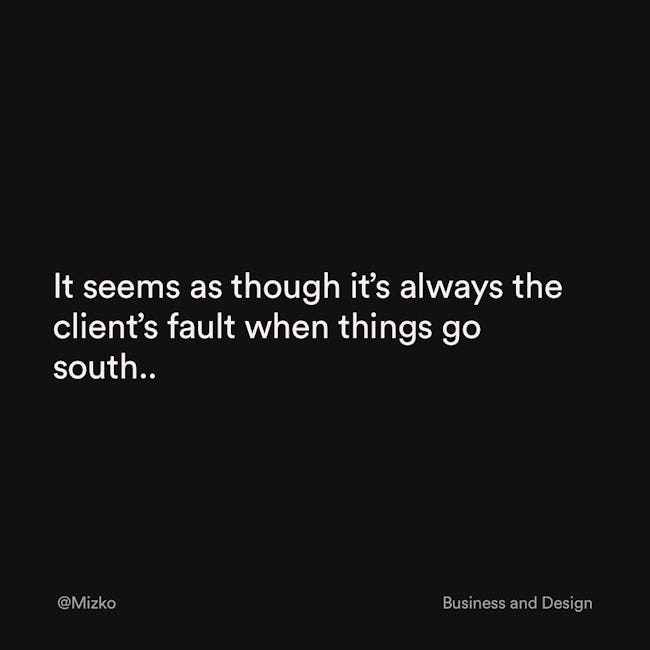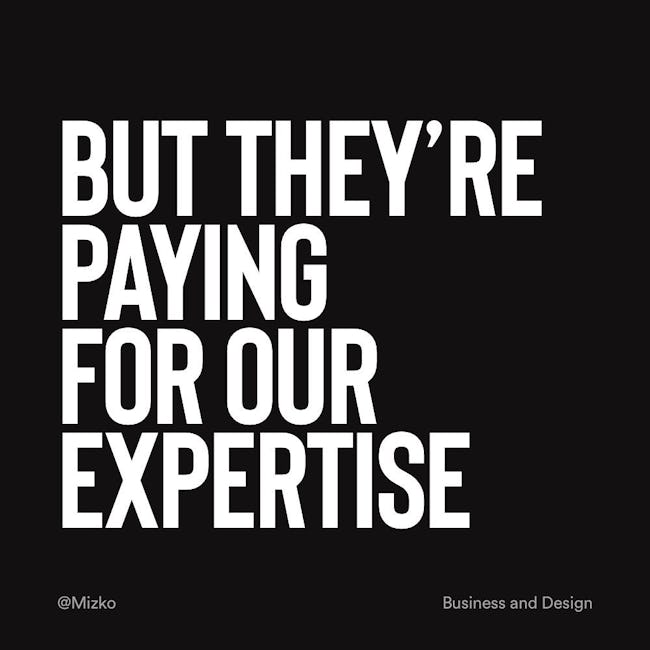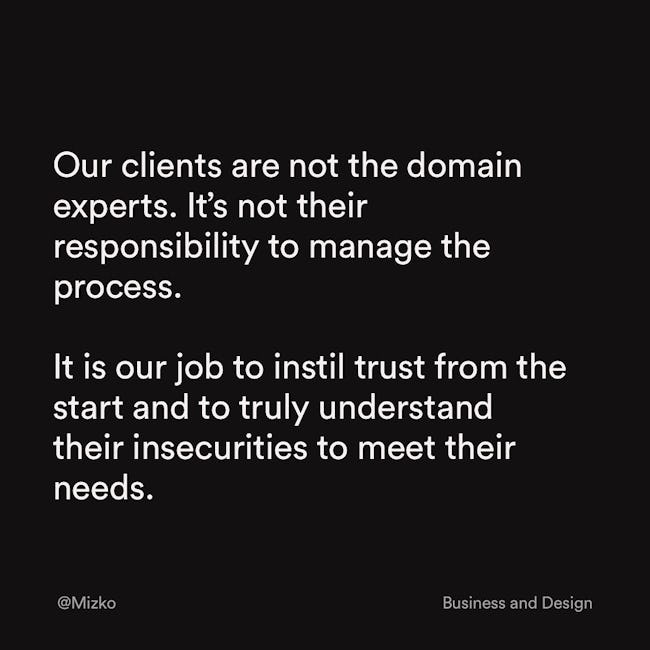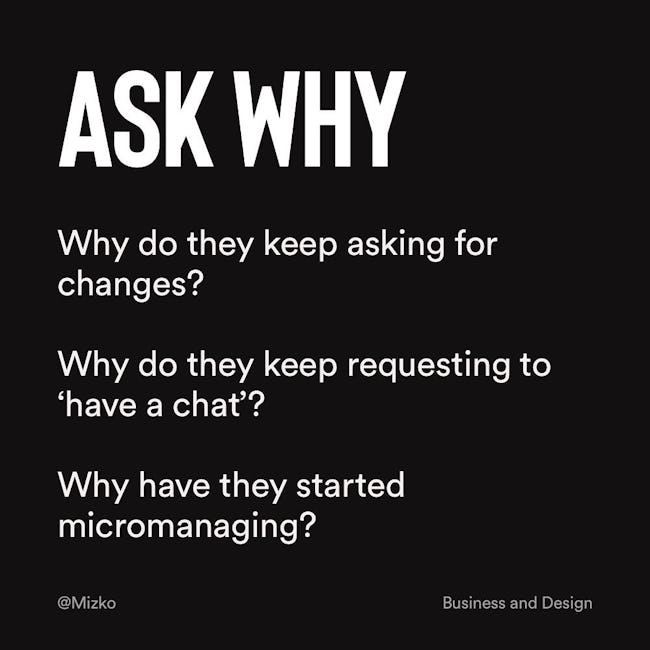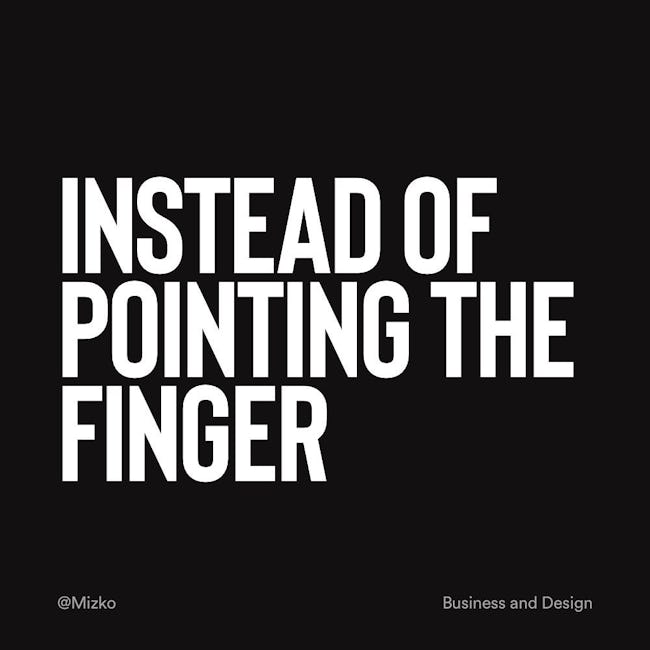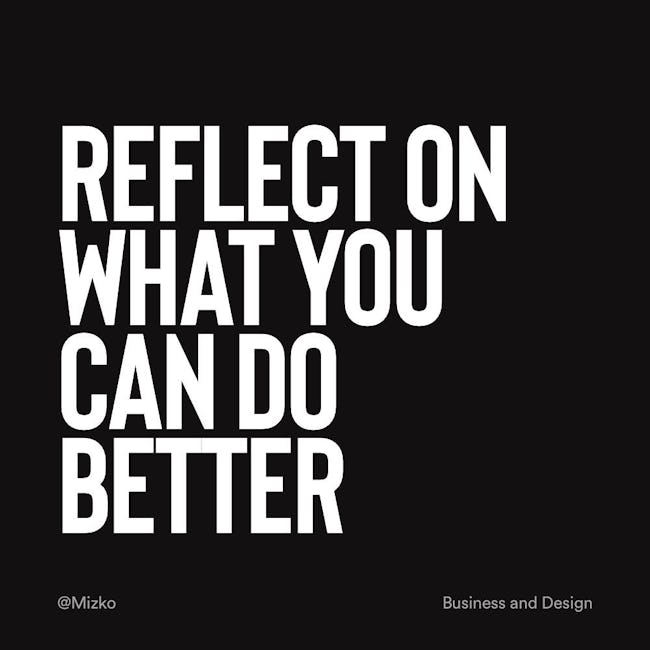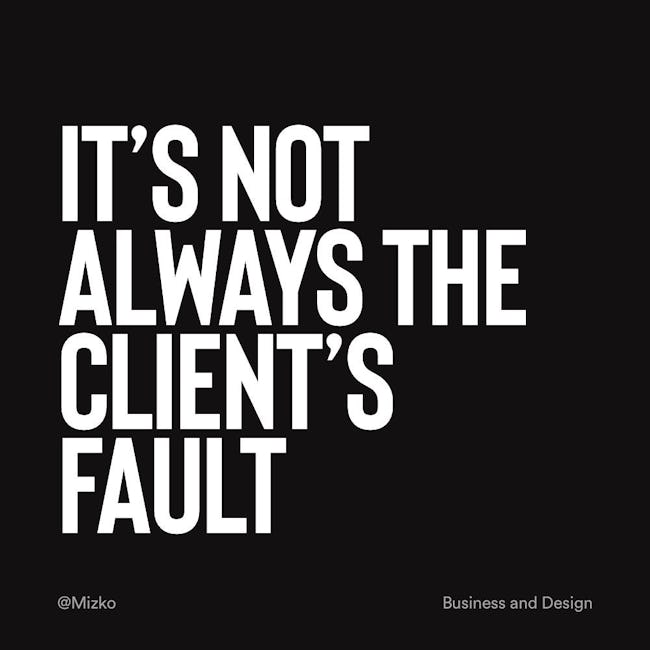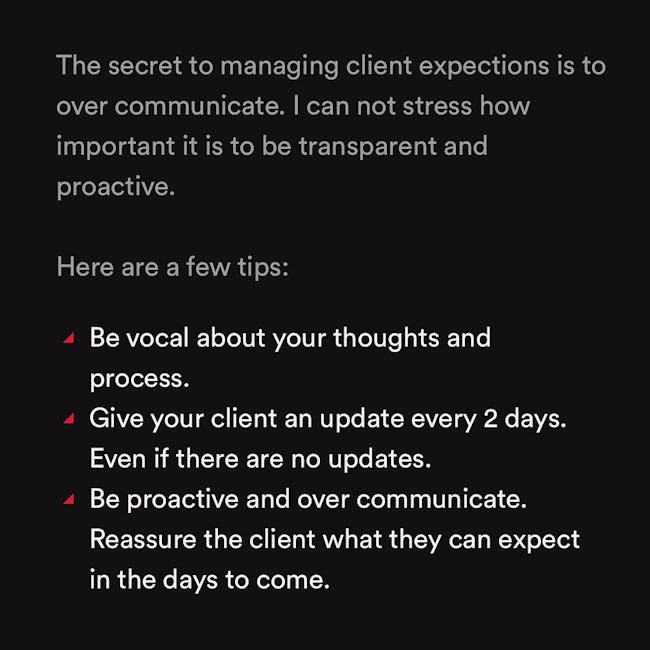 STOP BLAMING THE CLIENT
Lets take a step back and reflect.
It seems as though it's always the client's fault when things go south..
BUT THEY'RE PAYING FOR OUR EXPERTISE
Our clients are not the domain experts. It's not their responsibility to manage the process.
It is our job to instil trust from the start and to truly understand their insecurities to meet their needs.
ASK WHY
Why do they keep asking for changes?
Why do they keep requesting to 'have a chat'?
Why have they started micromanaging?
INSTEAD OF POINTING THE FINGER
REFLECT ON WHAT YOU CAN DO BETTER
IT'S NOT ALWAYS THE CLIENT'S FAULT
The secret to managing client expections is to over communicate. I can not stress how important it is to be transparent and proactive.
Here are a few tips:
Be vocal about your thoughts and process.
Give your client an update every 2 days. Even if there are no updates.
Be proactive and over communicate. Reassure the client what they can expect in the days to come.
More booklets by Michael Wong
More Design booklets
Your recently viewed booklets
See all booklets