Booklet
Steve Job's Design Philosophy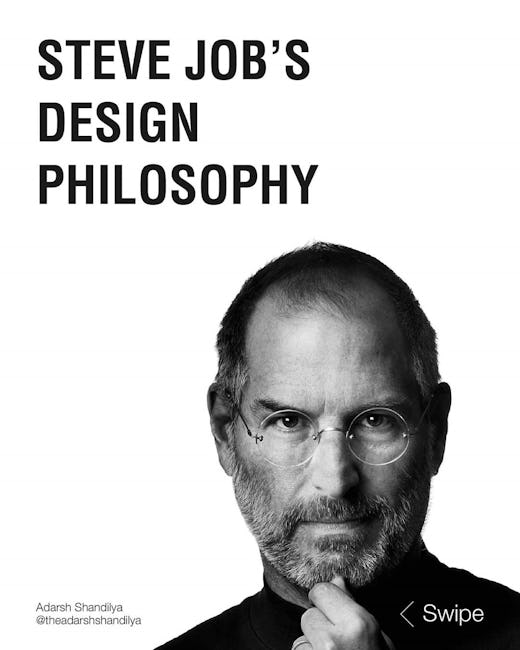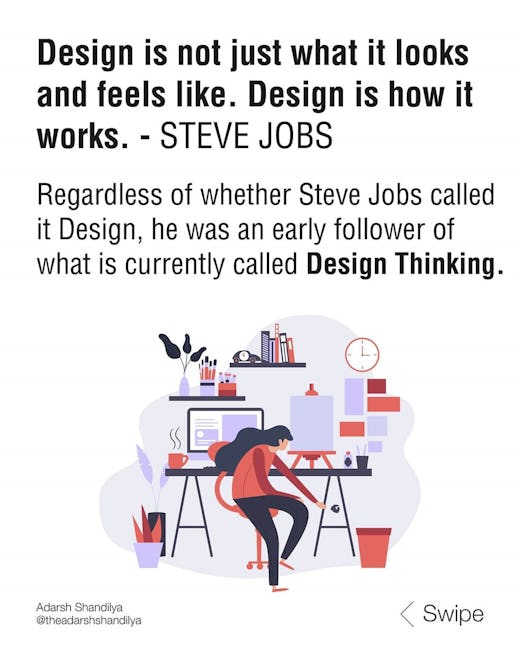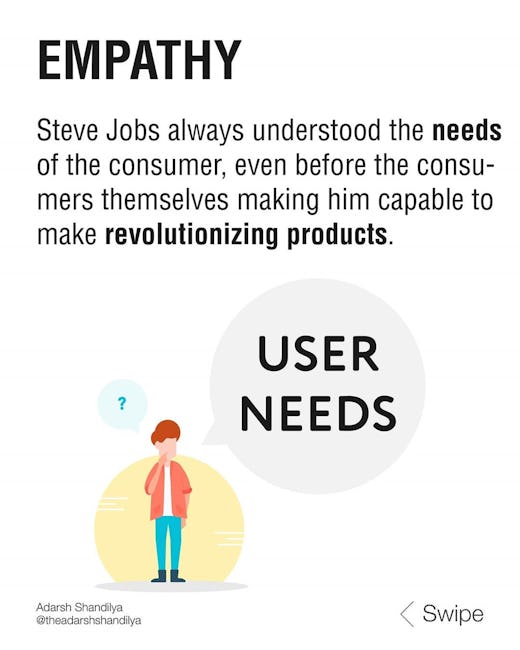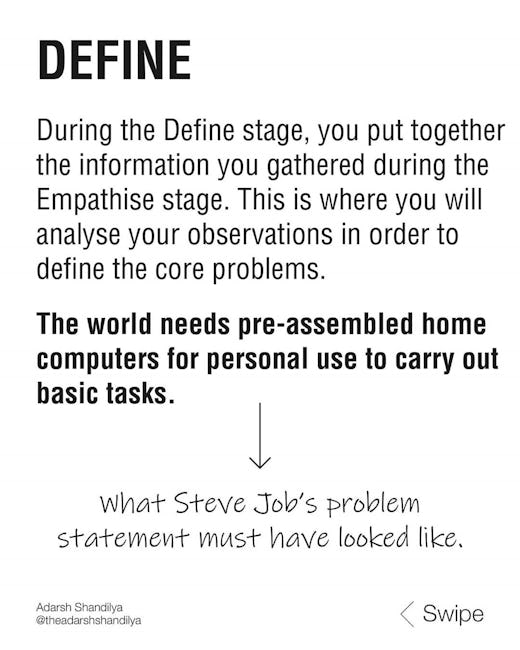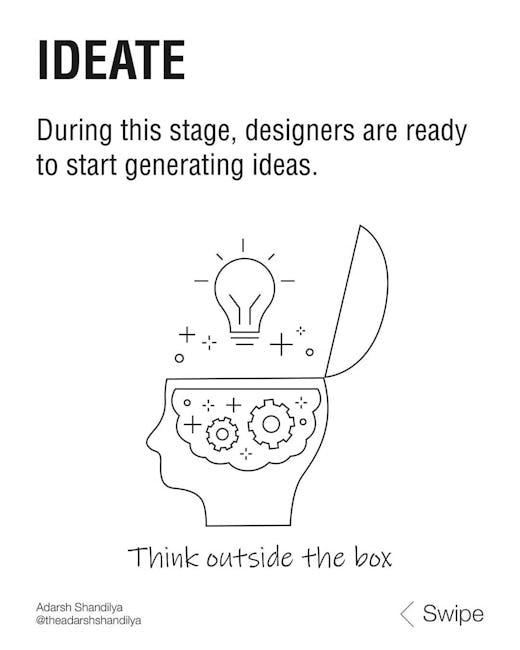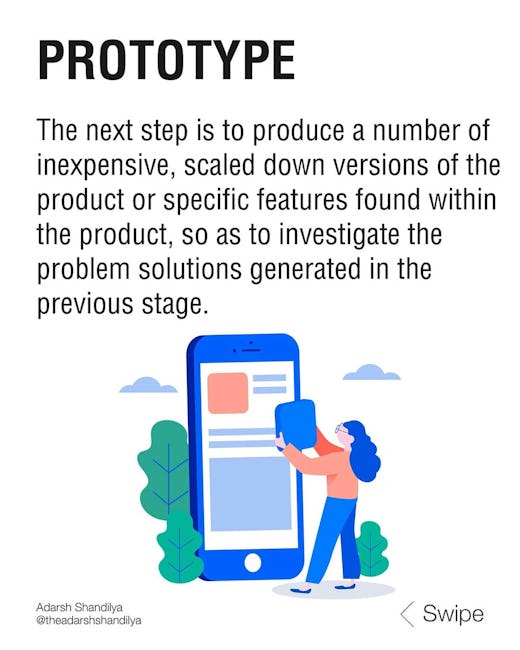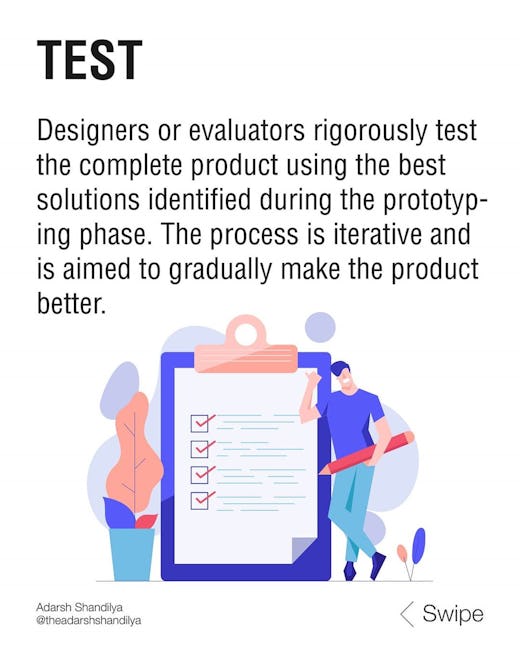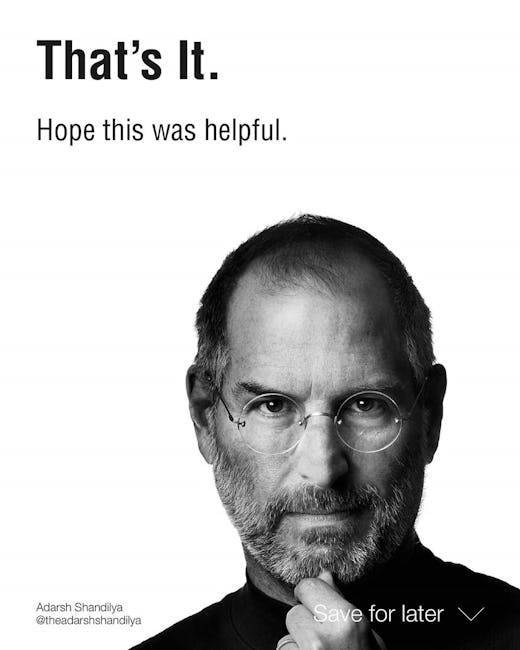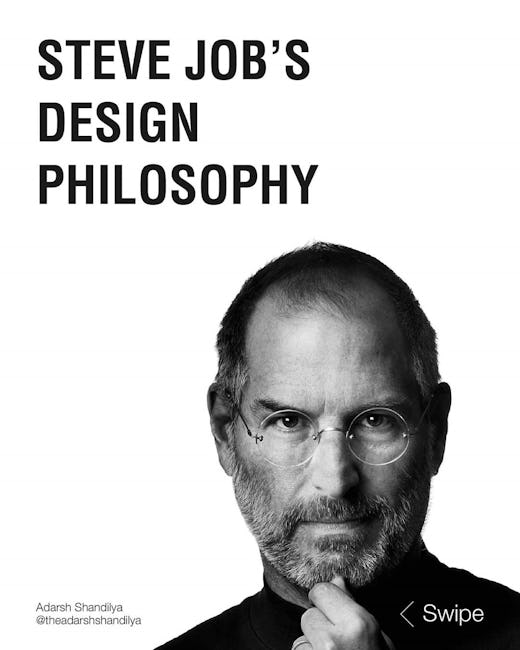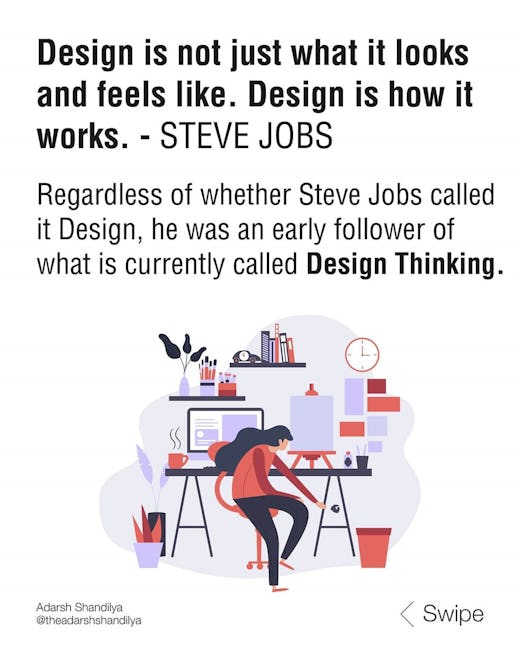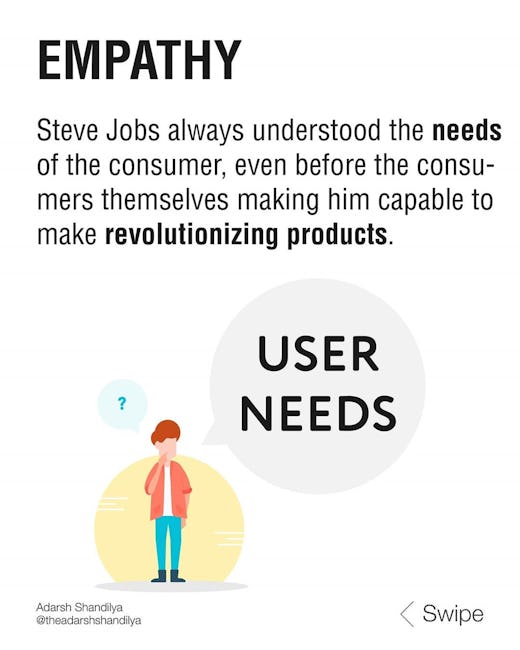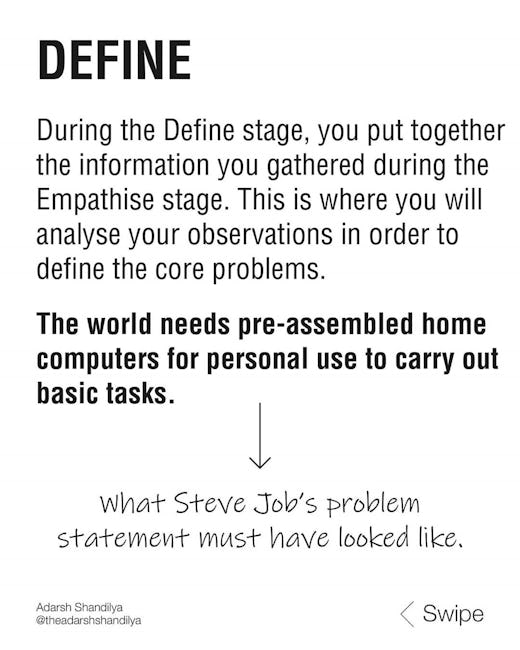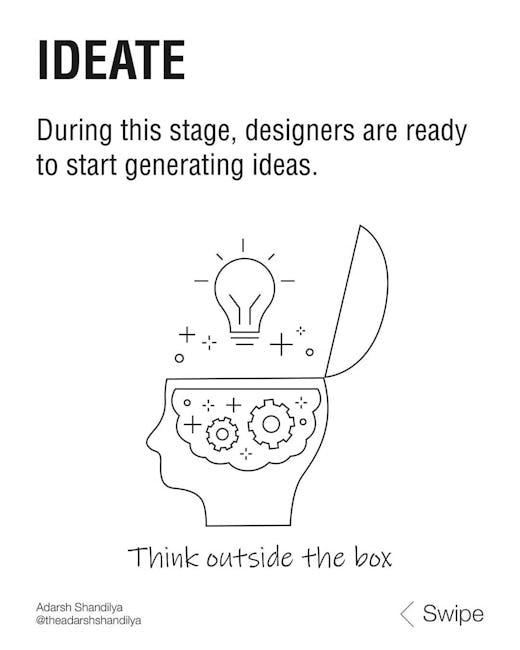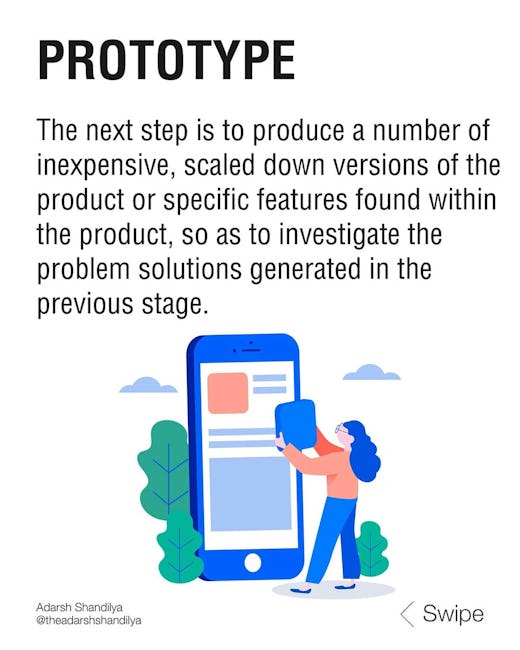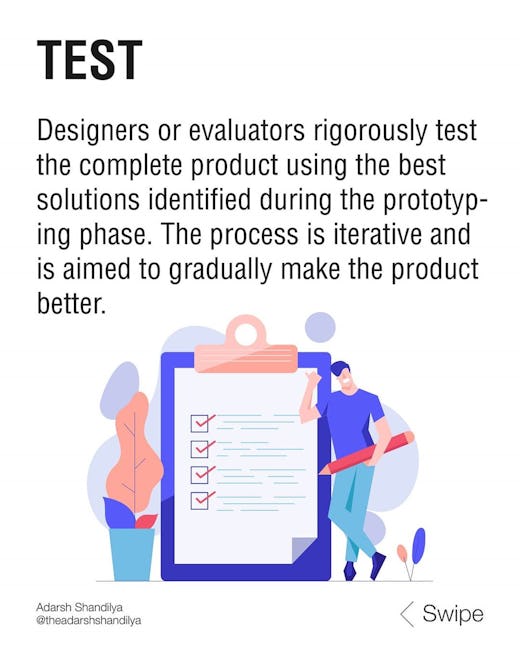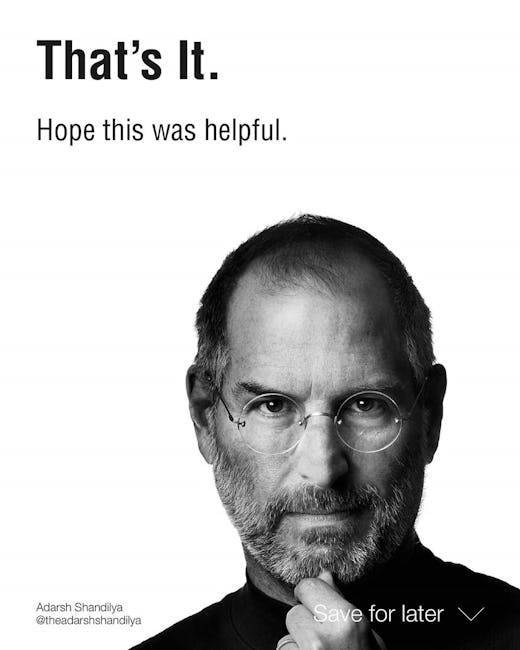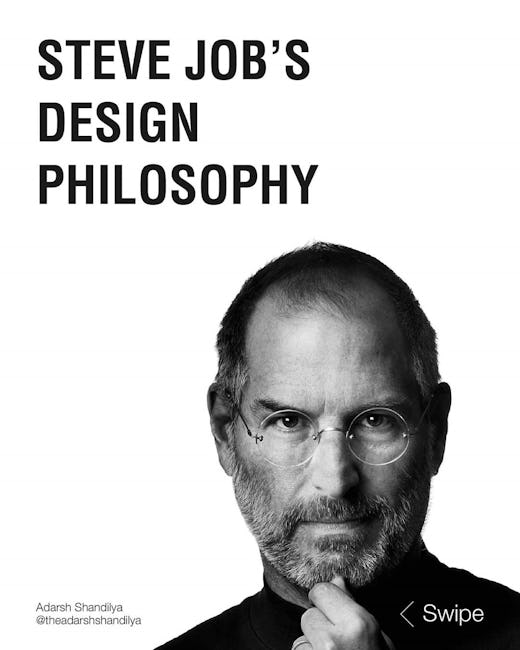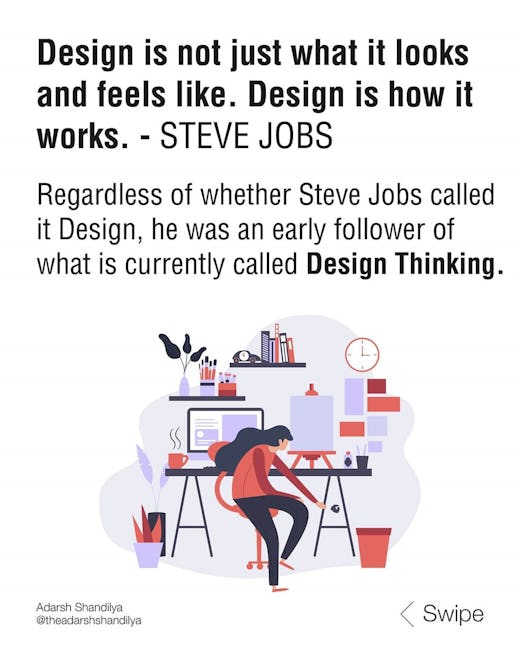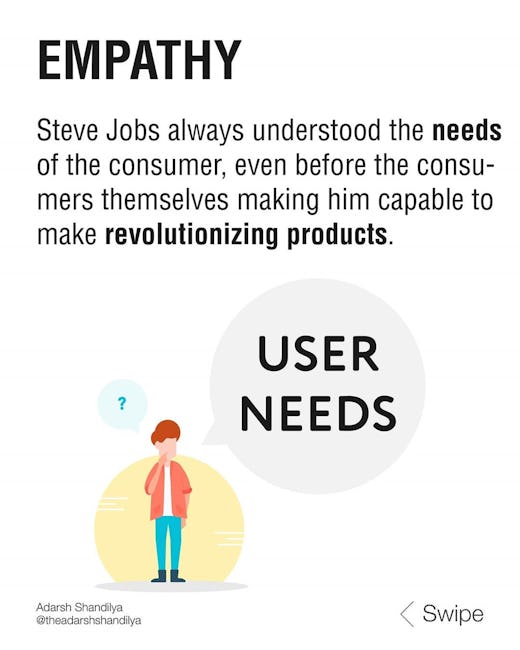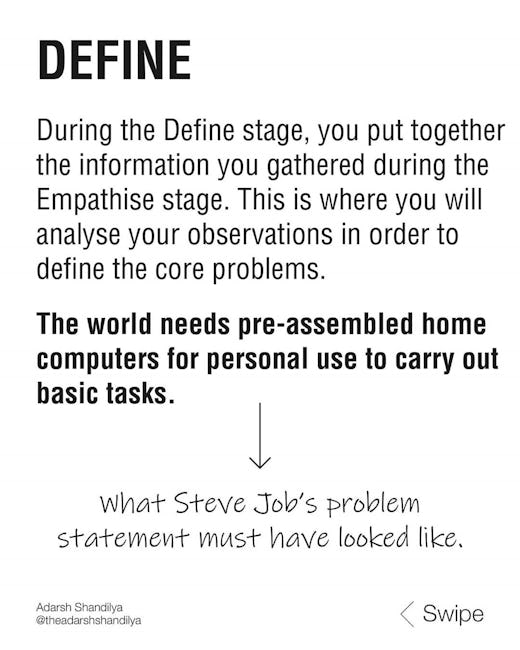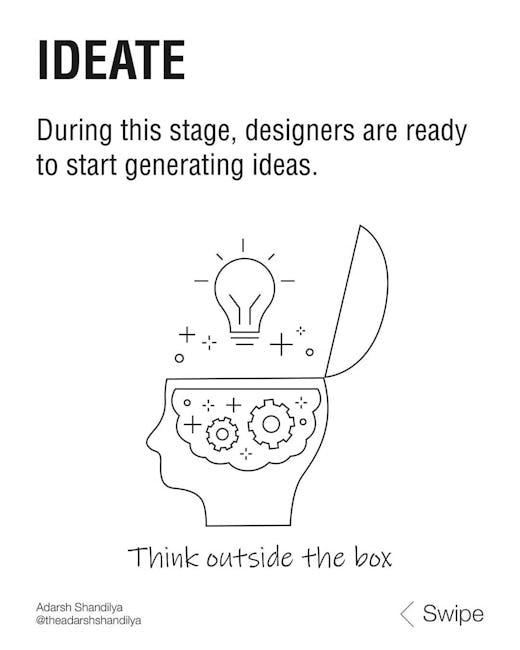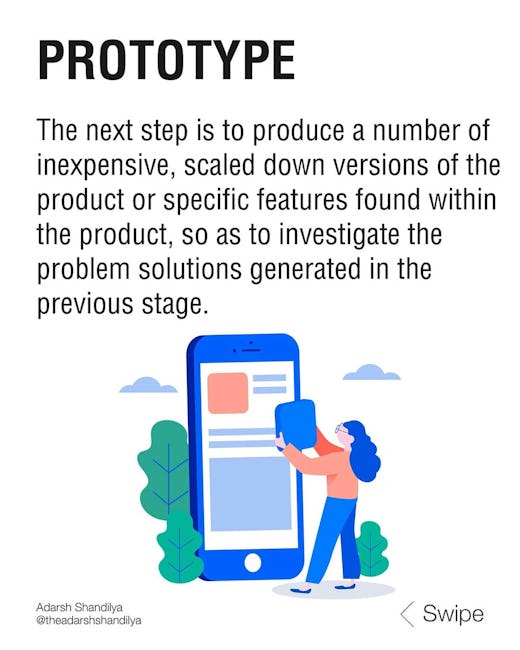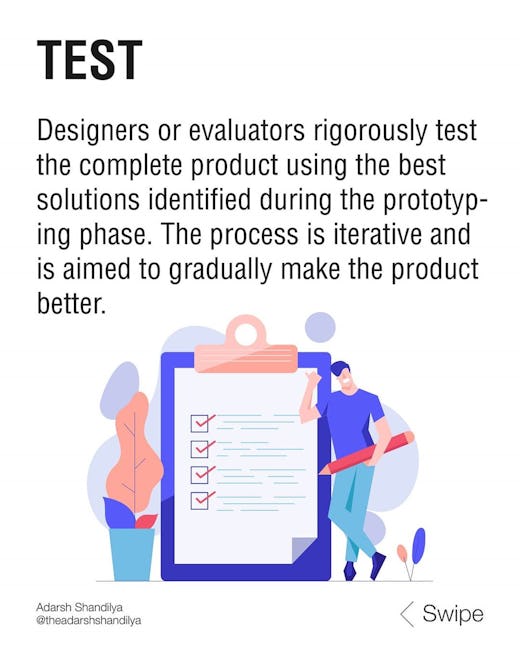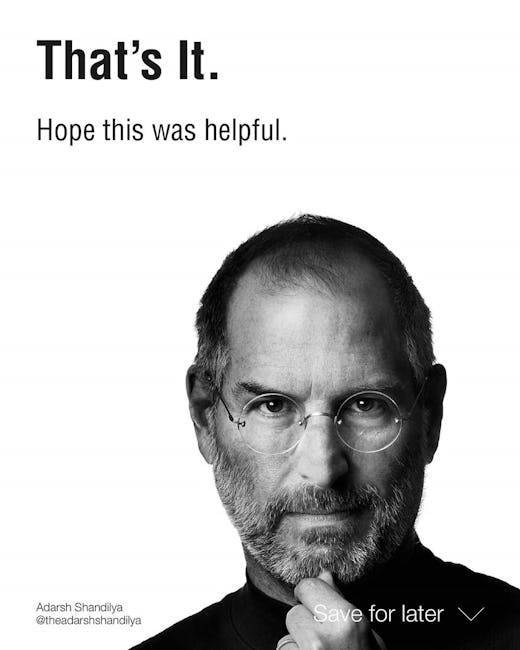 Steve Job's Design Philosophy
Design is not just what it looks and feels like. Design is how it works. - STEVE JOBS
Regardless of whether Steve Jobs called it Design, he was an early follower of what is currently called Design Thinking.
EMPATHY
Steve Jobs always understood the needs of the consumer, even before the consumers themselves making him capable to make revolutionizing products.
DEFINE
During the Define stage, you put together the information you gathered during the Empathise stage. This is where you will analyse your observations in order to define the core problems.
The world needs pre-assembled home computers for personal use to carry out basic tasks.
IDEATE
During this stage, designers are ready to start generating ideas.
PROTOTYPE
The next step is to produce a number of inexpensive, scaled down versions of the product or specific features found within the product, so as to investigate the problem solutions generated in the previous stage.
TEST
Designers or evaluators rigorously test the complete product using the best solutions identified during the prototyping phase. The process is iterative and is aimed to gradually make the product better.
That's It.
Hope this was helpful.
More booklets by Adarsh Shandilya
More Design booklets
Your recently viewed booklets
See all booklets