Booklet
Steal My Powerpoint Carousel Making Process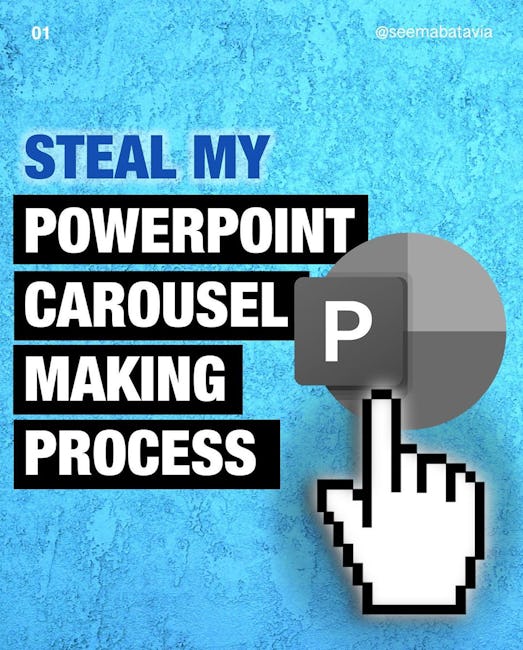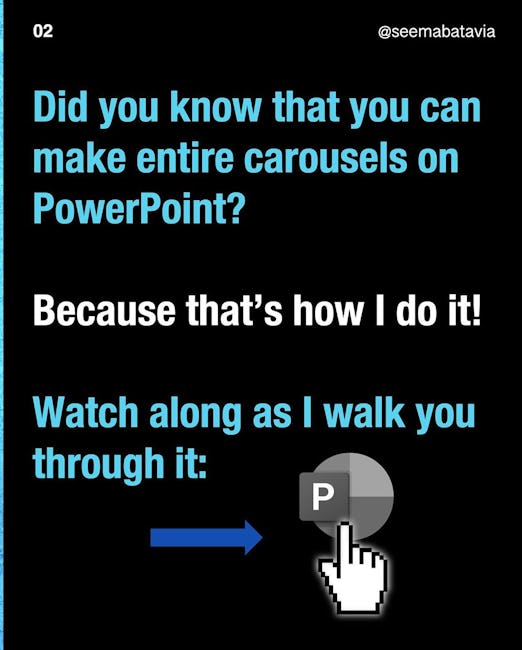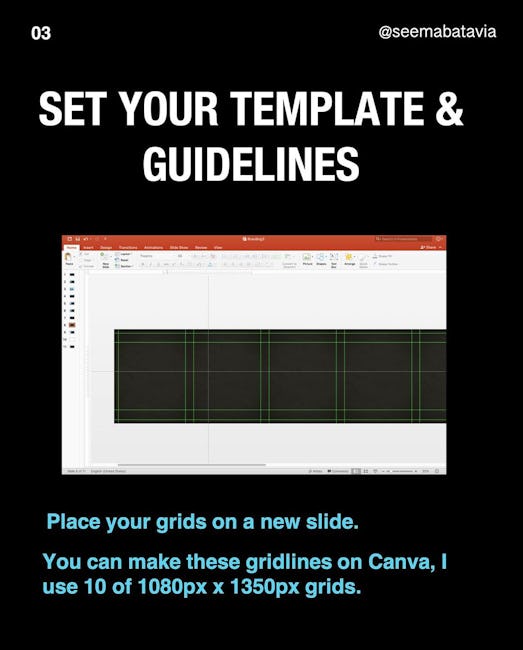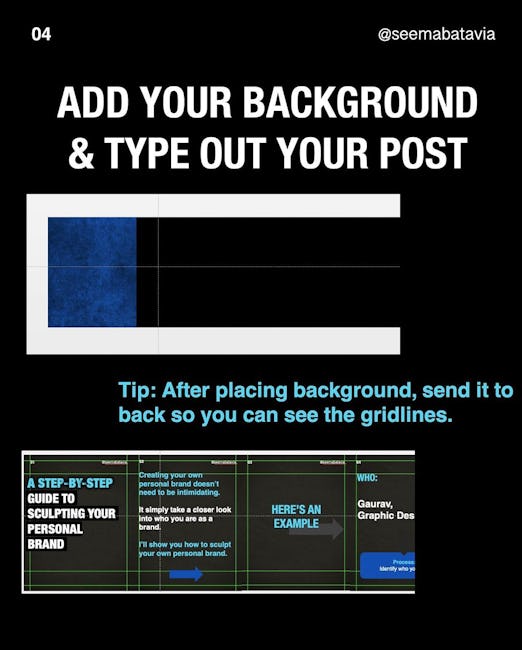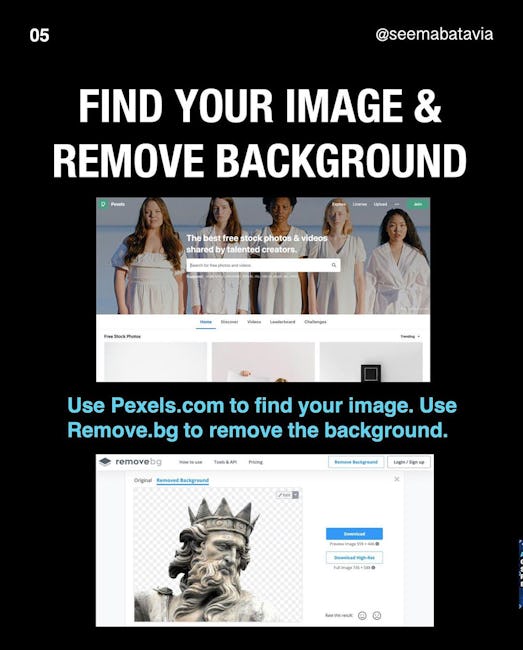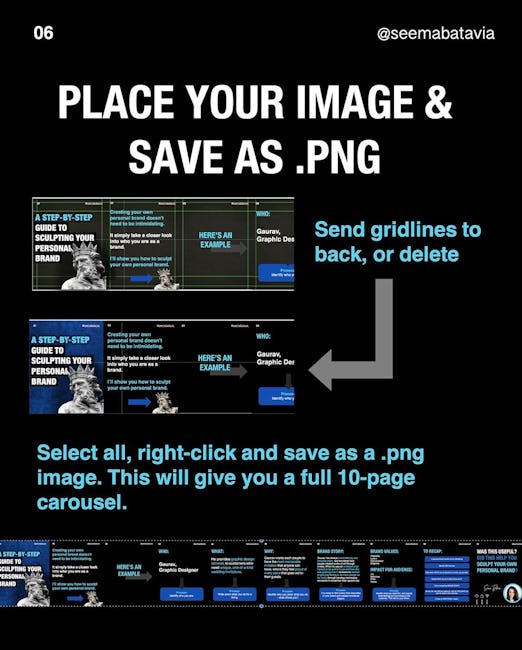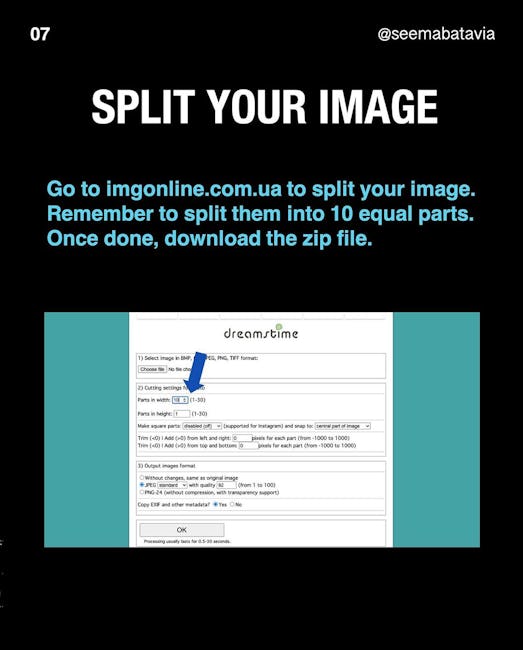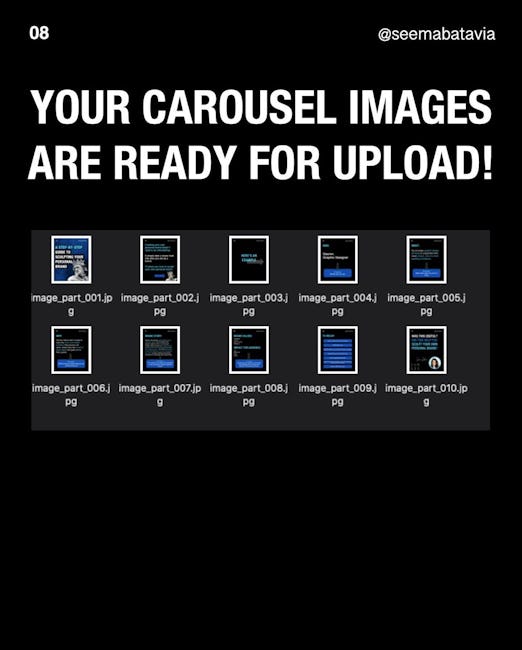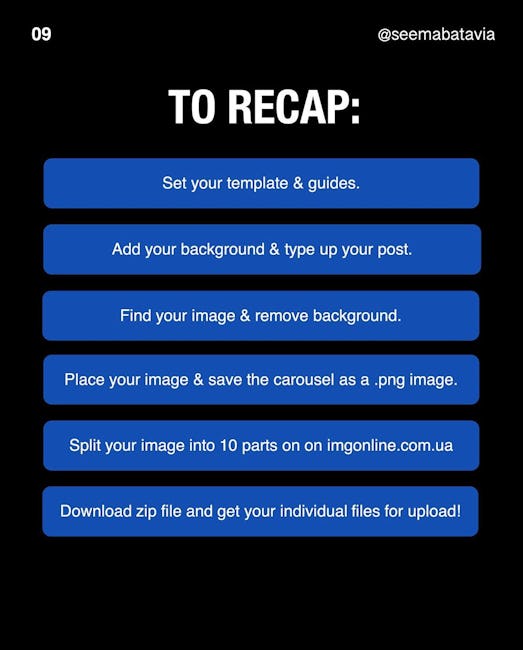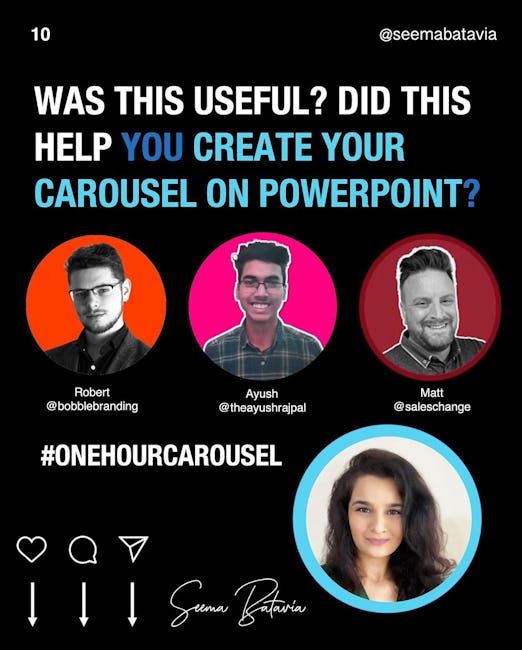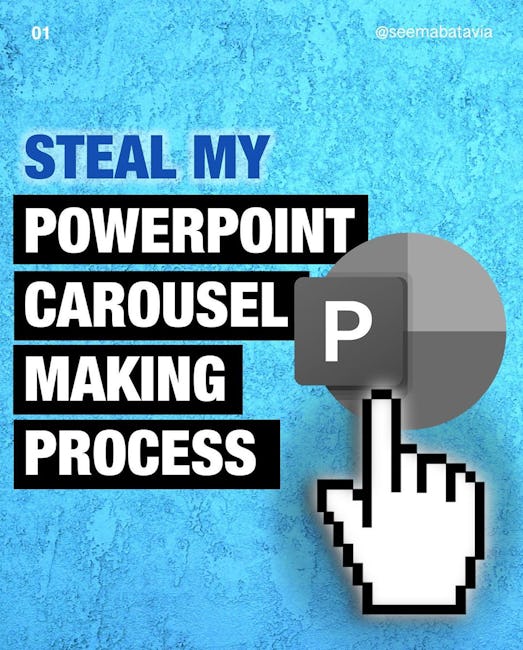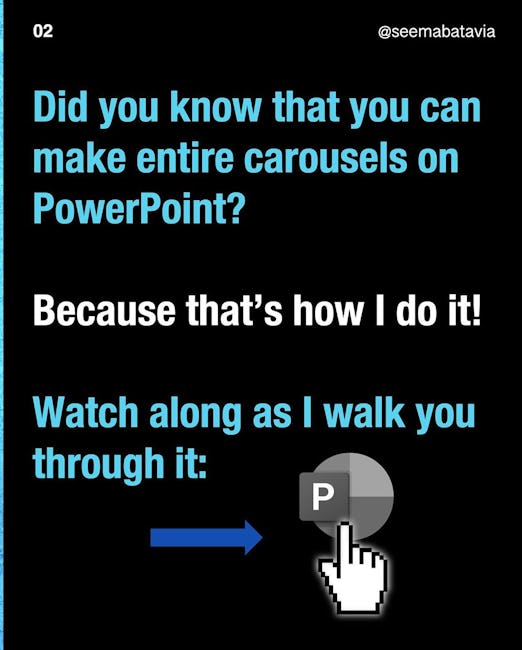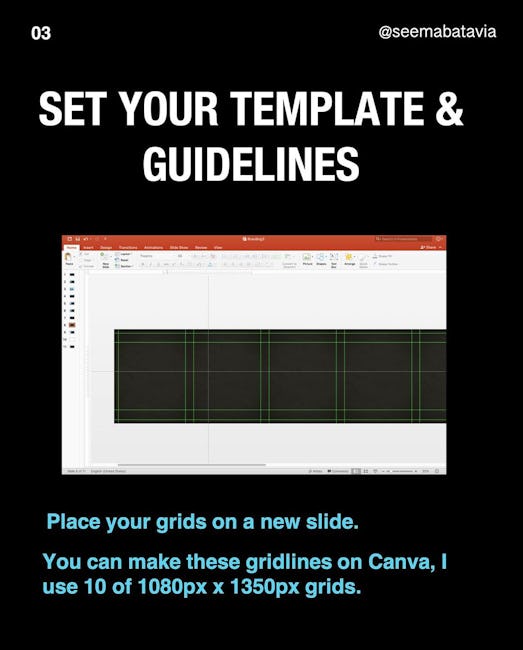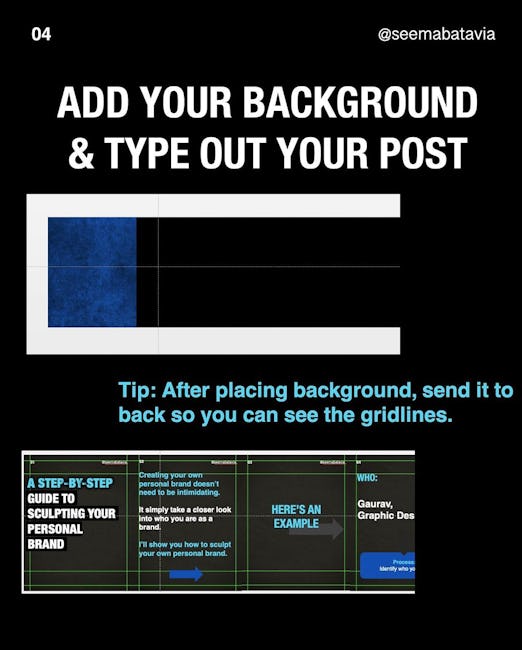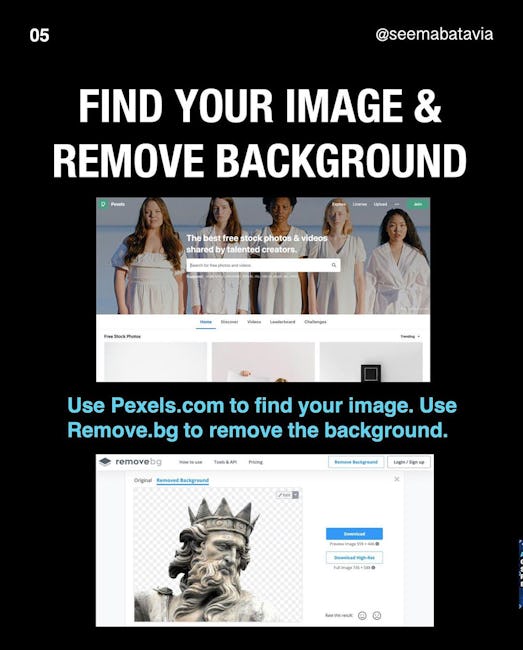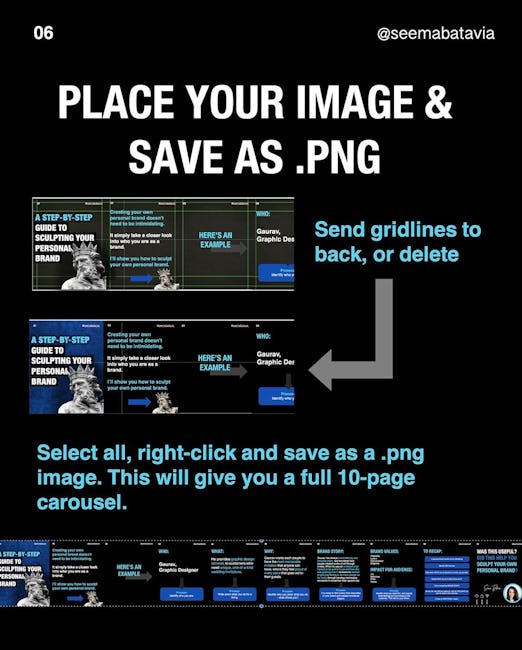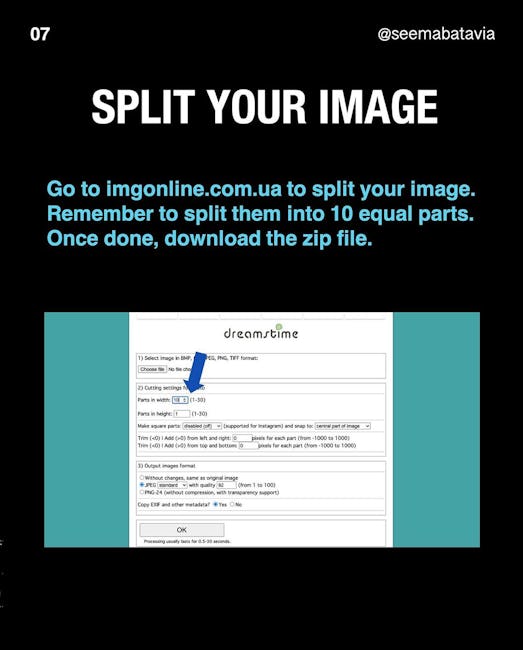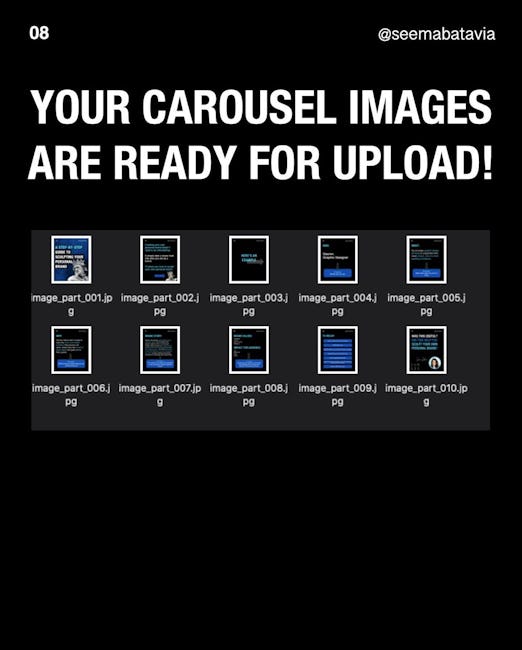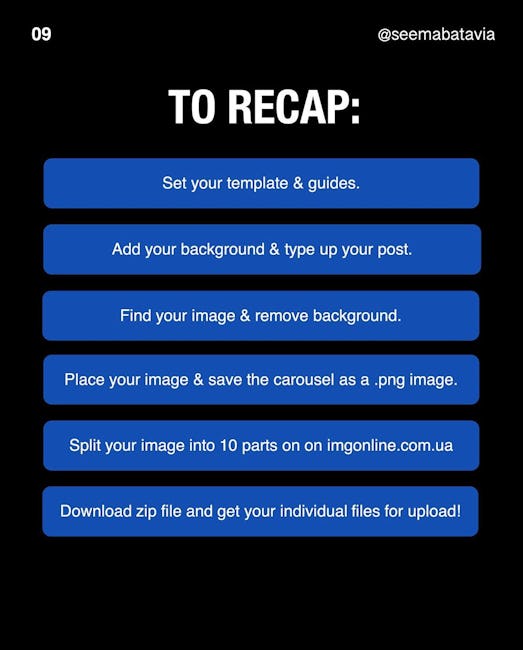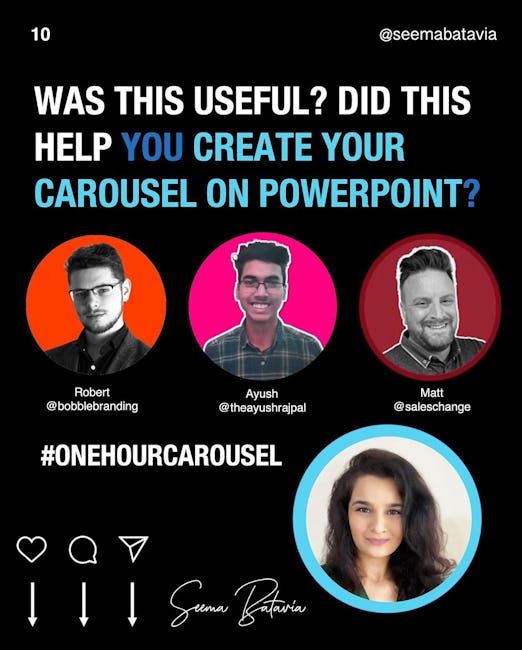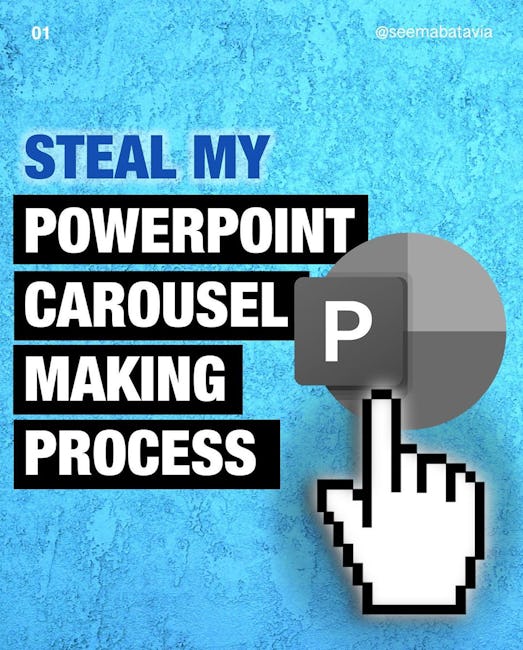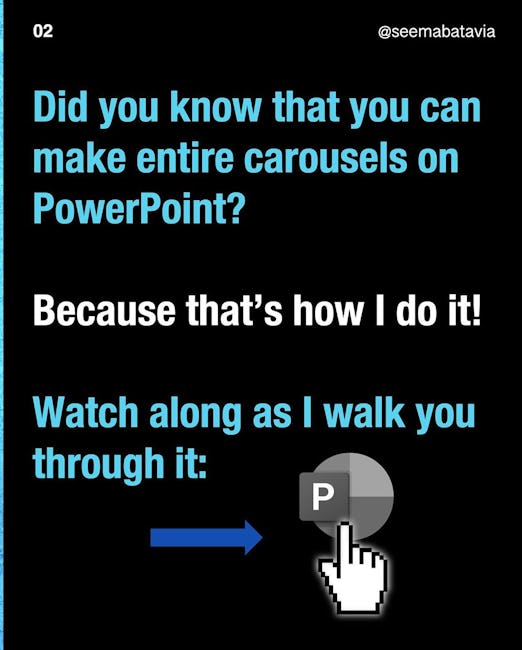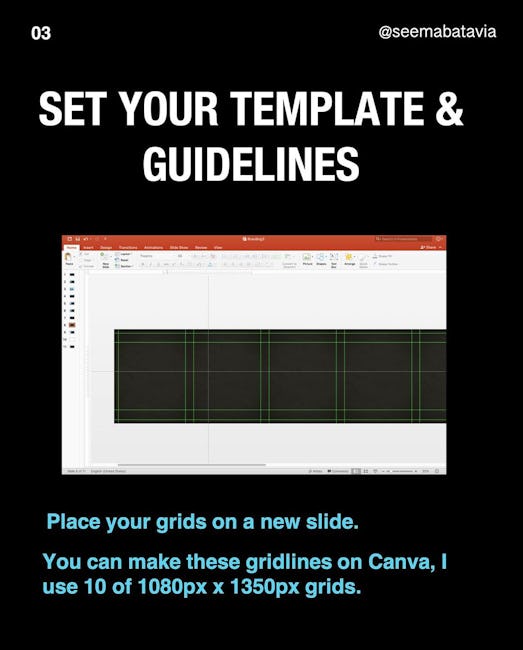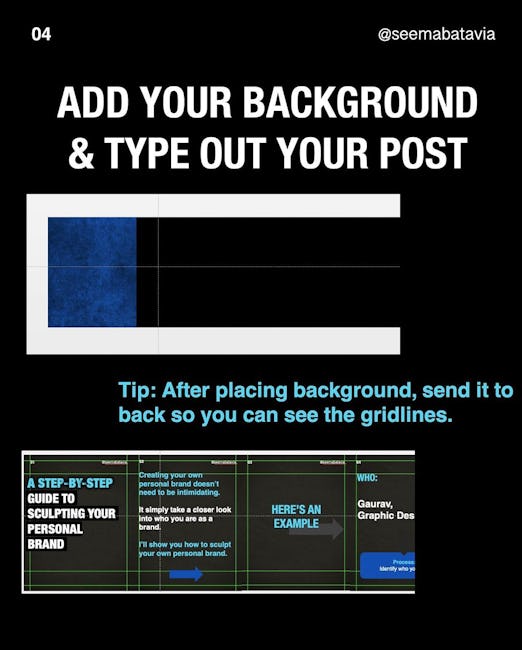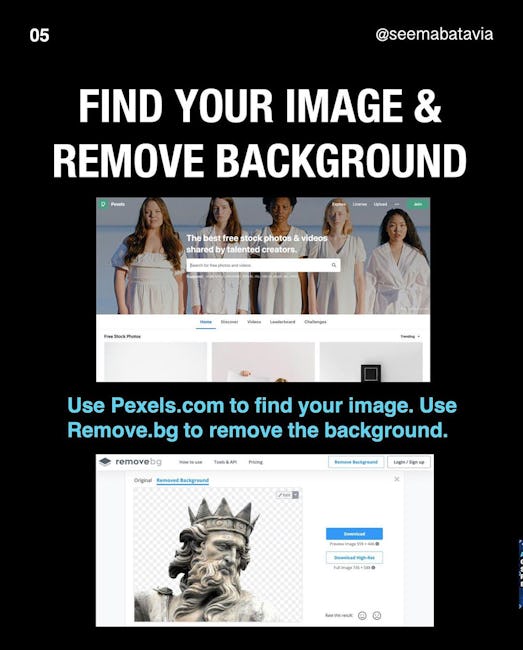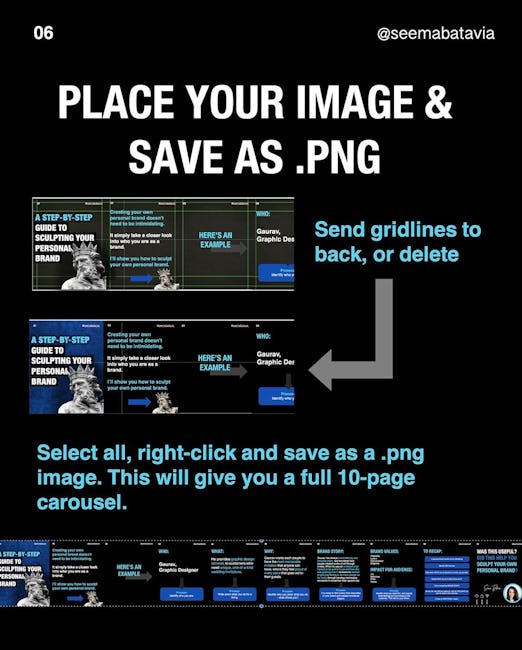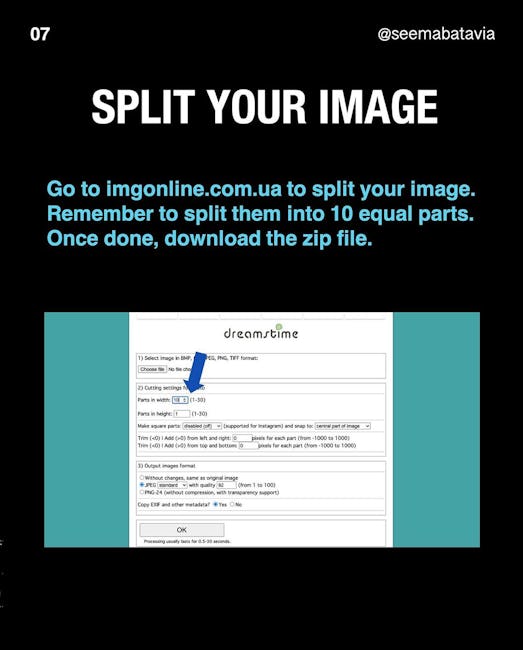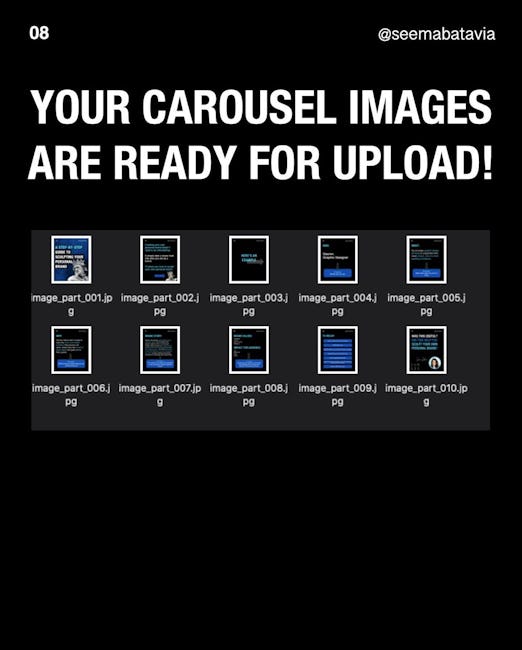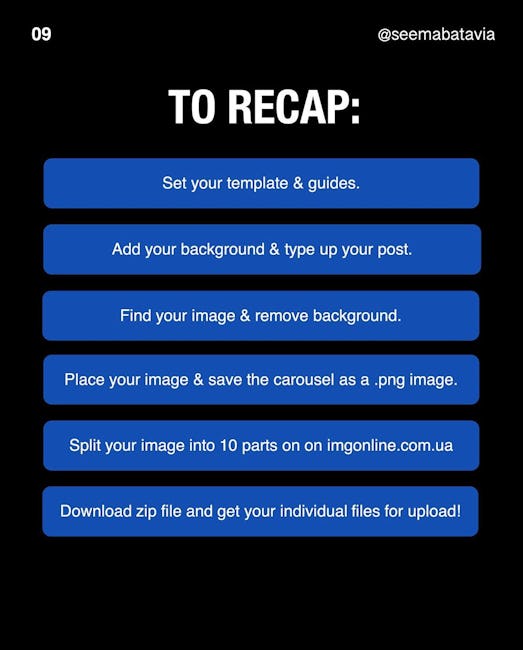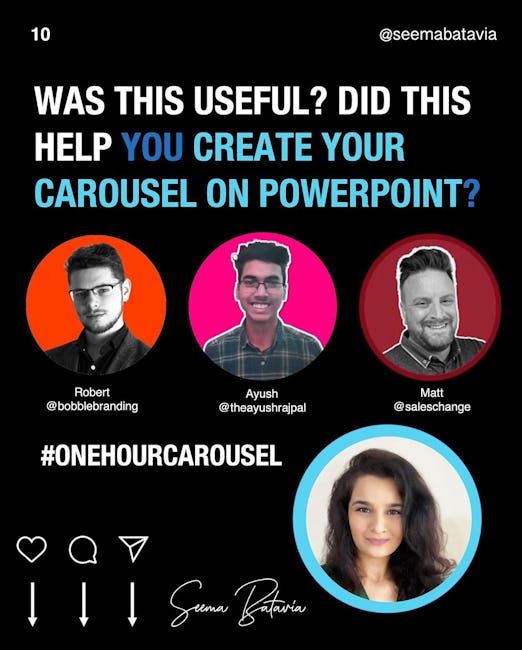 Steal My Powerpoint Carousel Making Process
Did you know that you can make entire carousels on PowerPoint? Because that's how I do it!
Watch along as I walk you through it:
SET YOUR TEMPLATE & GUIDELINES
Place your grids on a new slide. You can make these gridlines on Canva, I use 10 of 1080px x 1350px grids.
ADD YOUR BACKGROUND & TYPE OUT YOUR POST
Tip: After placing background, send it to back so you can see the gridlines.
FIND YOUR IMAGE & REMOVE BACKGROUND
Use Pexels.com to find your image. Use Remove.ba to remove the background.
PLACE YOUR IMAGE & SAVE AS .PNG
Select all, right-click and save as a .png image. This will give you a full 10-page
SPLIT YOUR IMAGE
Go to imgonline.com.ua to split your image. Remember to split them into 10 equal parts. Once done, download the zip file.
YOUR CAROUSEL IMAGES ARE READY FOR UPLOAD!
TO RECAP:
Set your template & guides.
Add your background & type up your post.
Find your image & remove background.
Place your image & save the carousel as a .png image.
Split your image into 10 parts on on imgonline.com.ua
Download zip file and get your individual files for upload!

More booklets by Seema Batavia
More Marketing booklets
Your recently viewed booklets
See all booklets