Booklet
STEAL LIKE A KING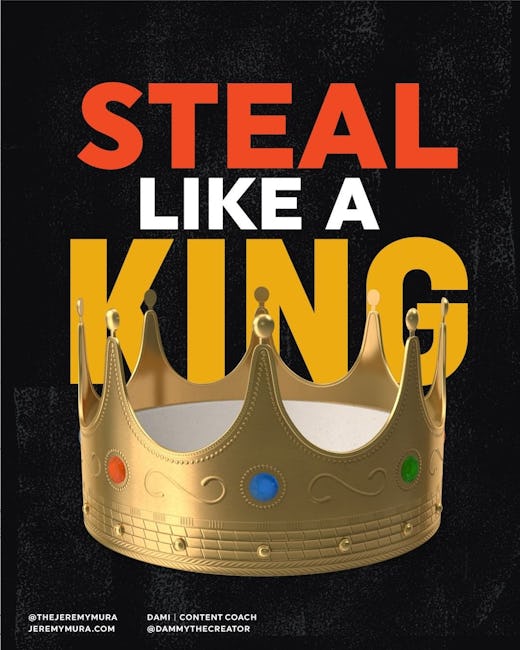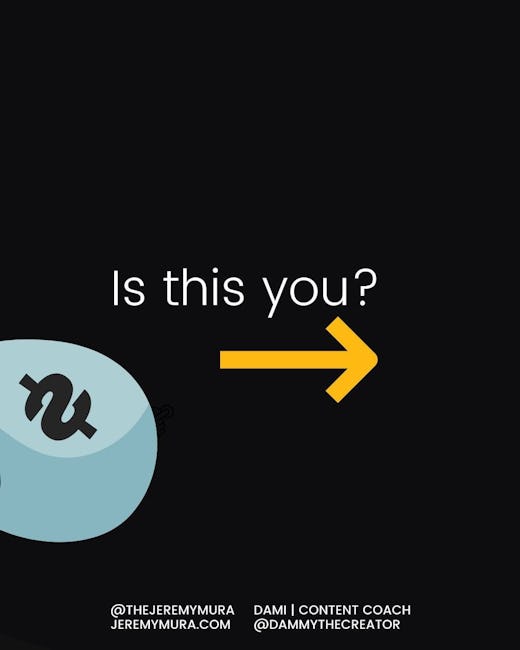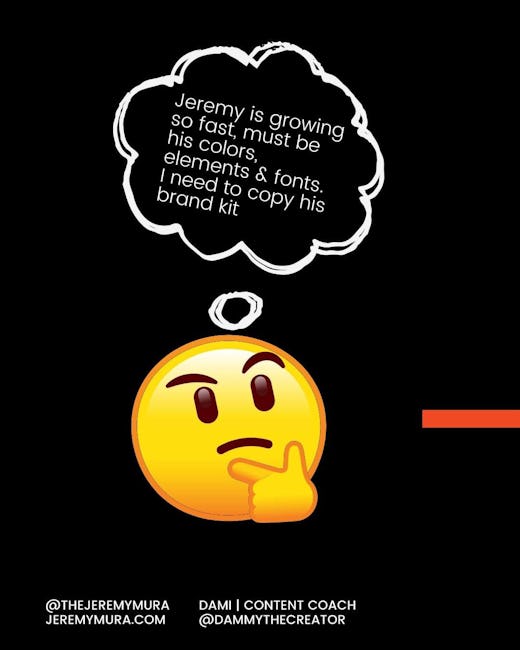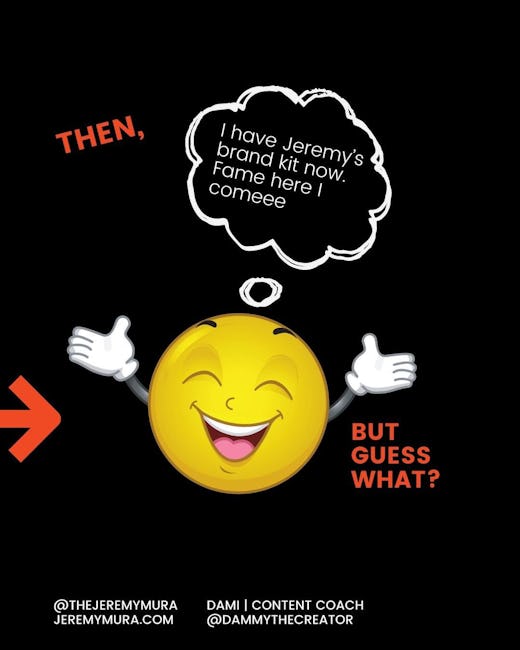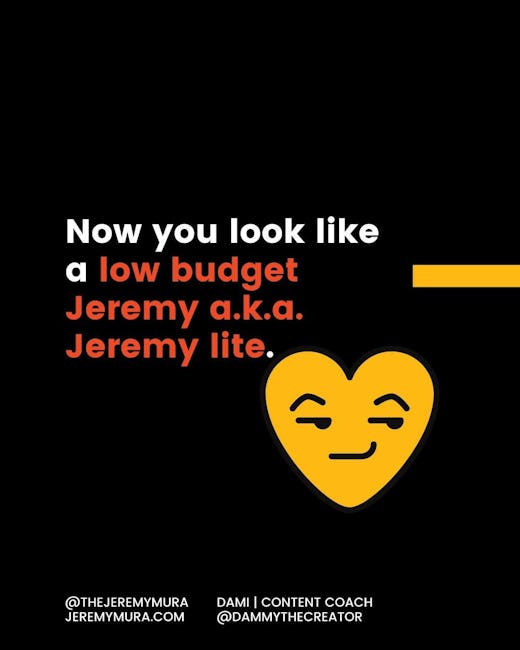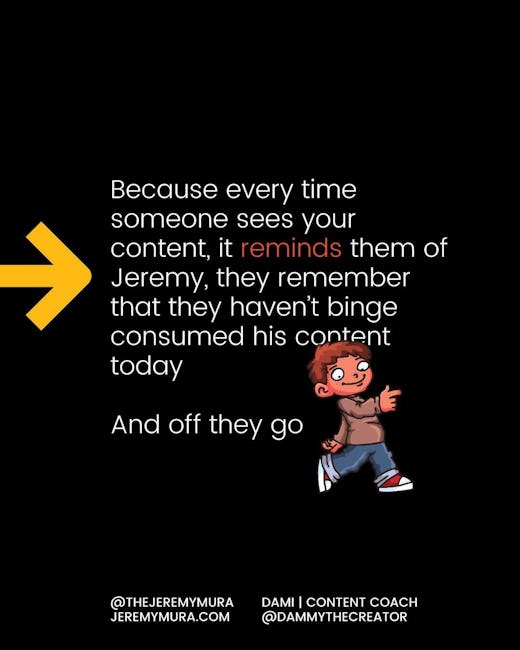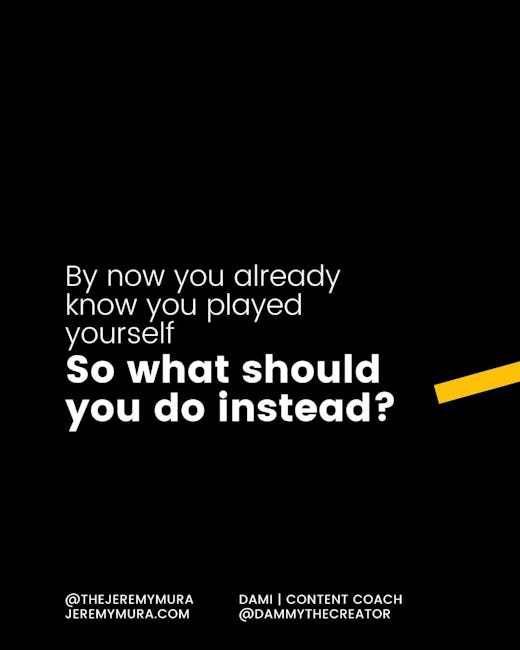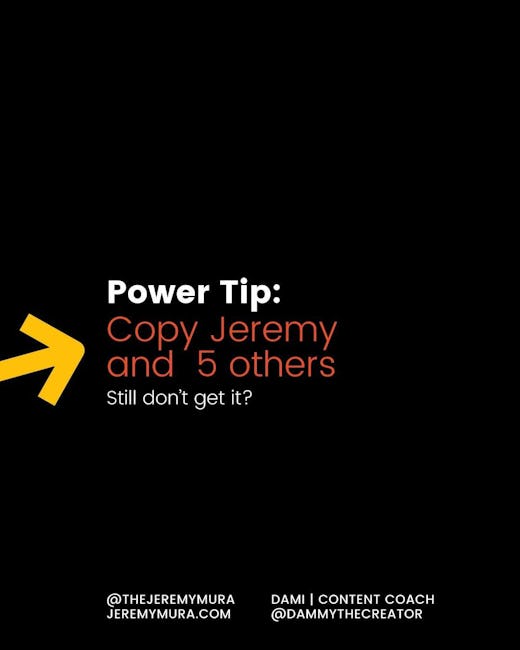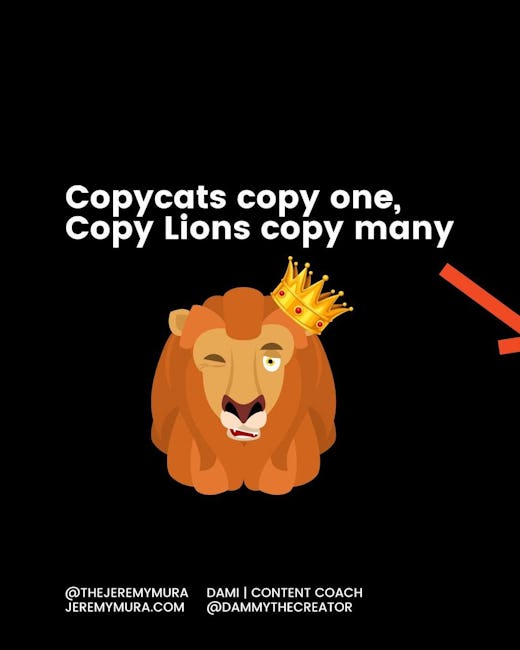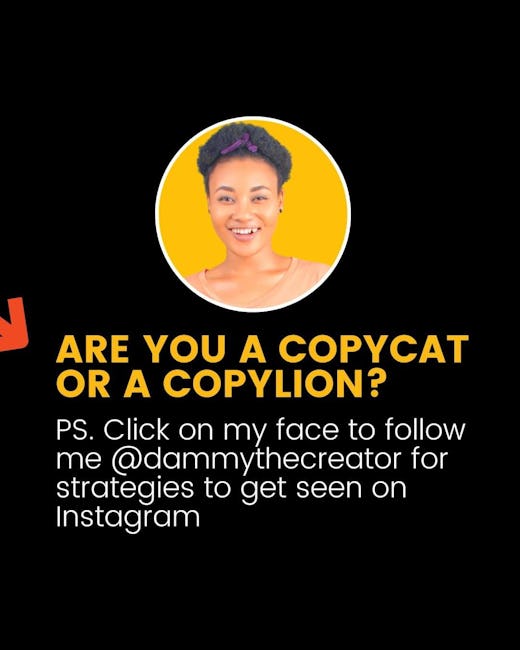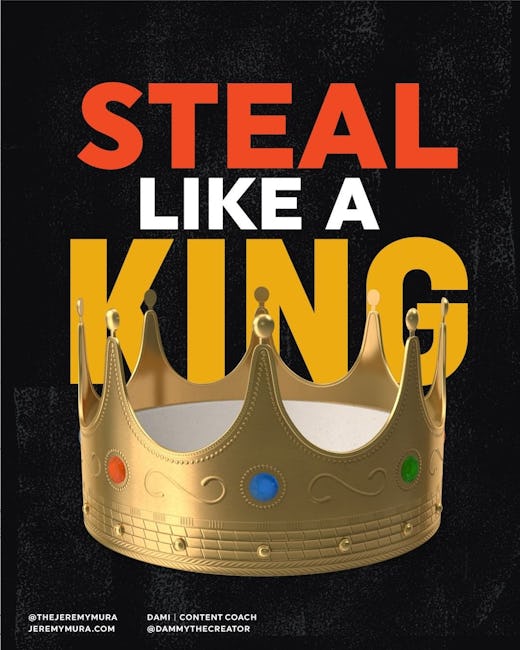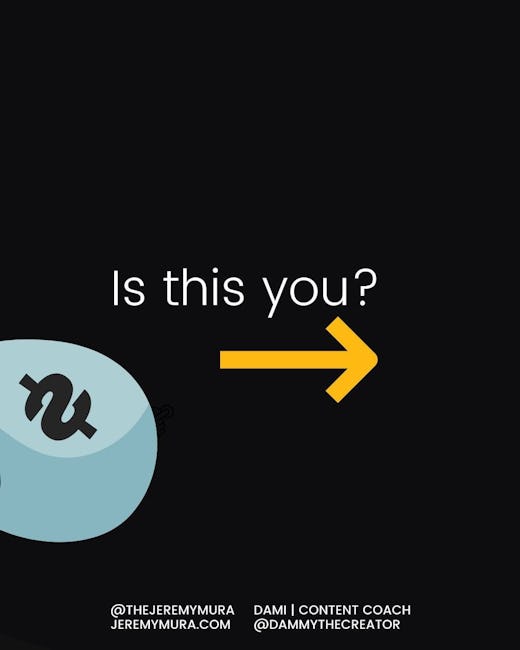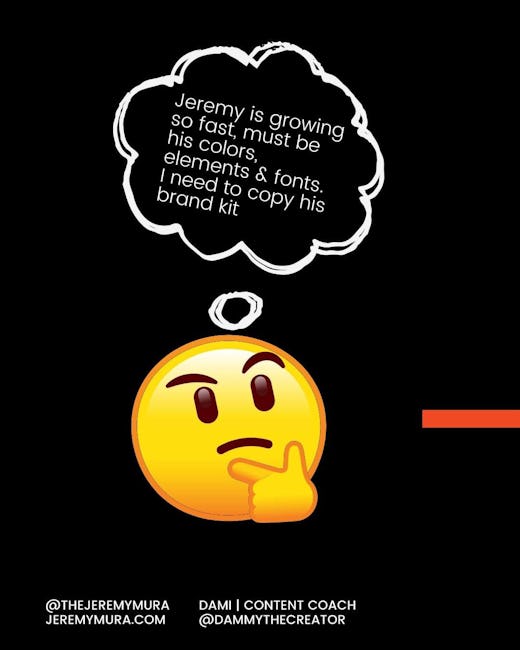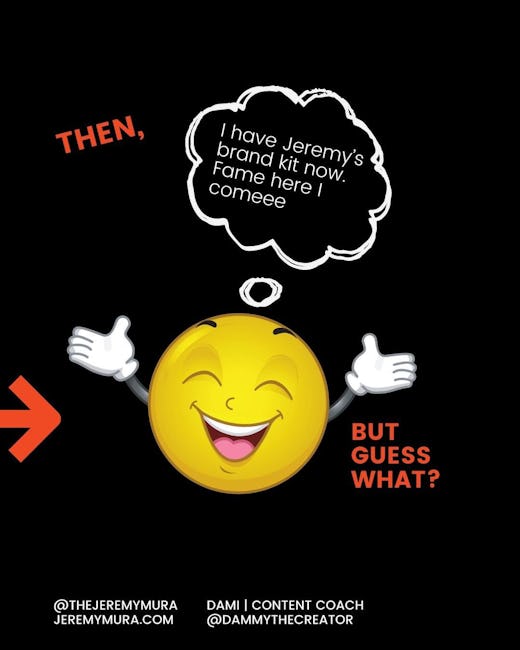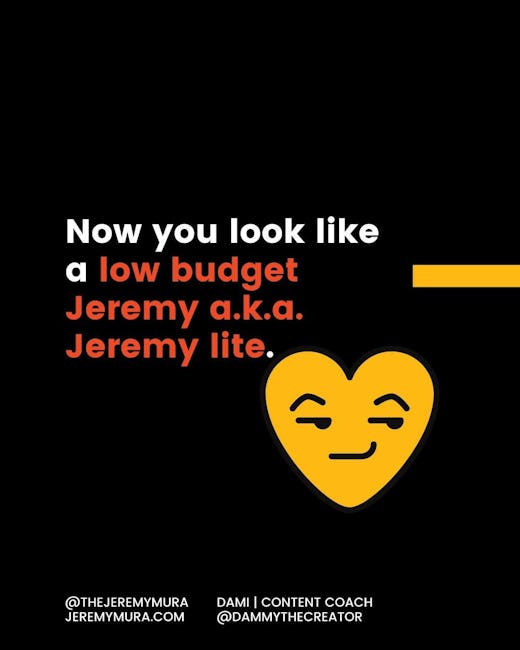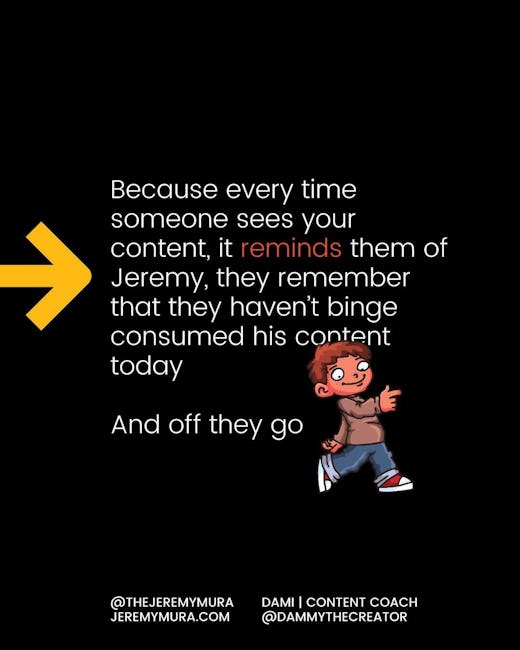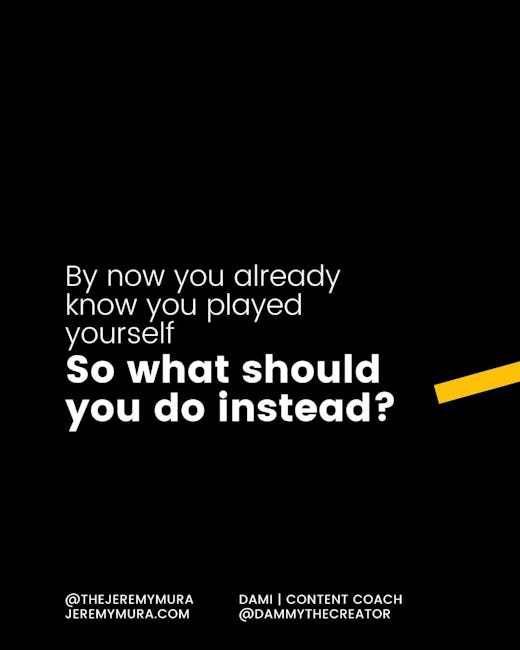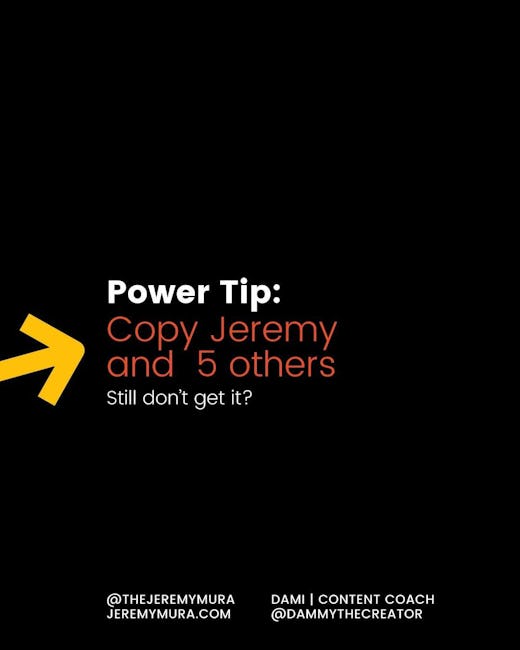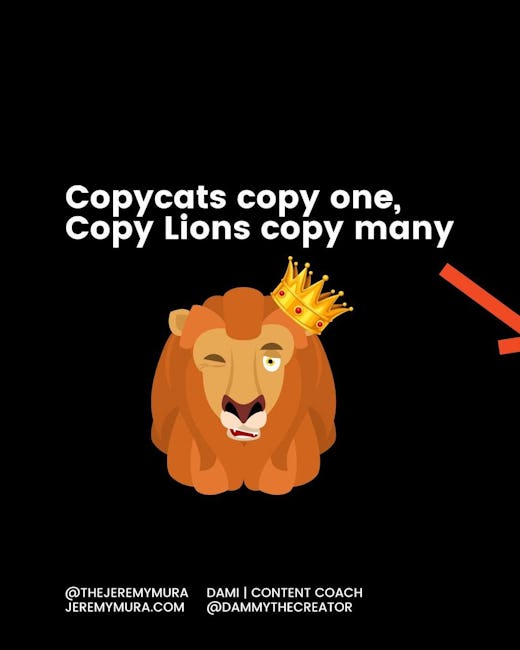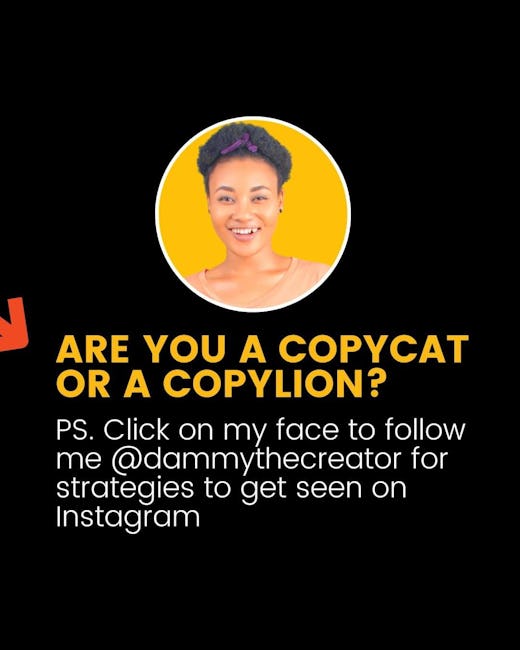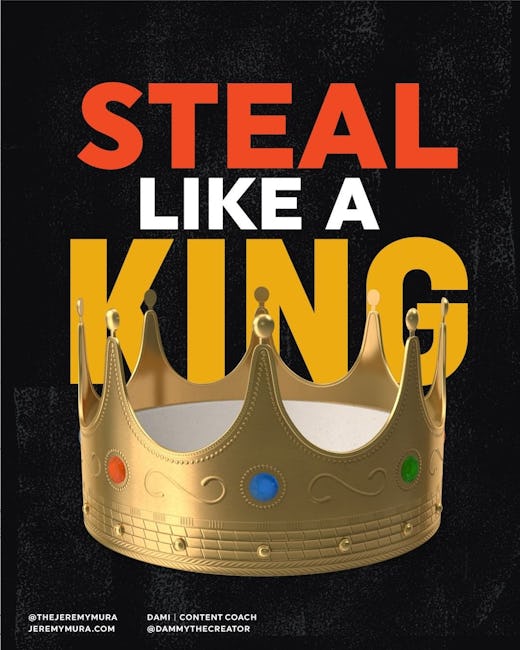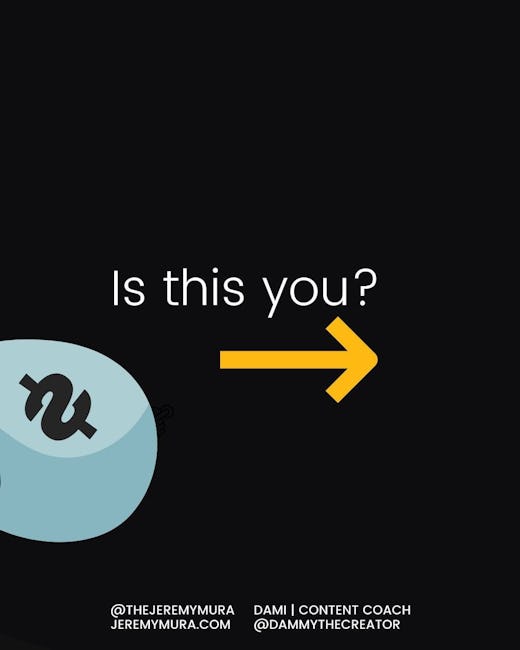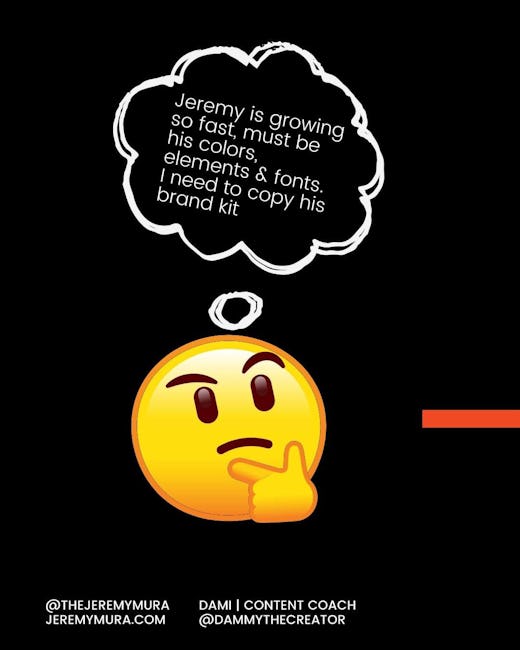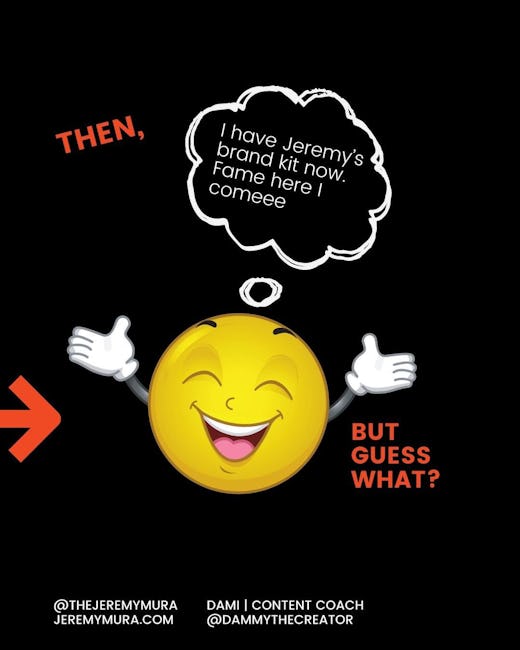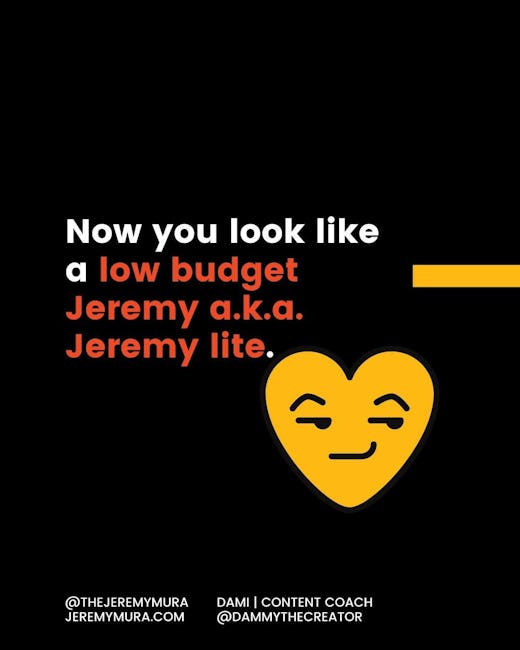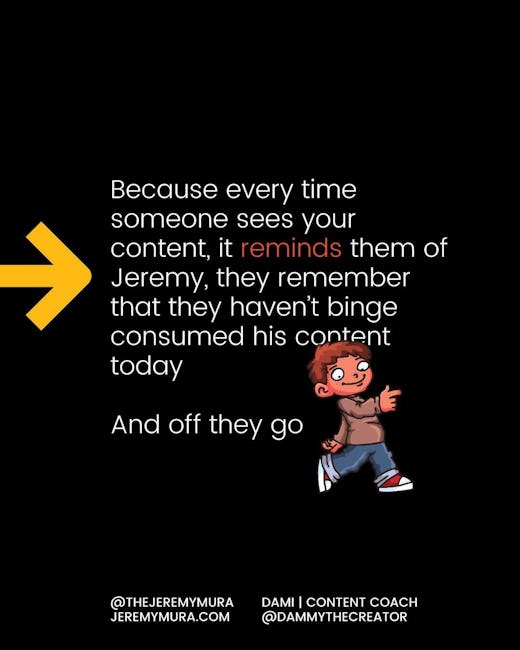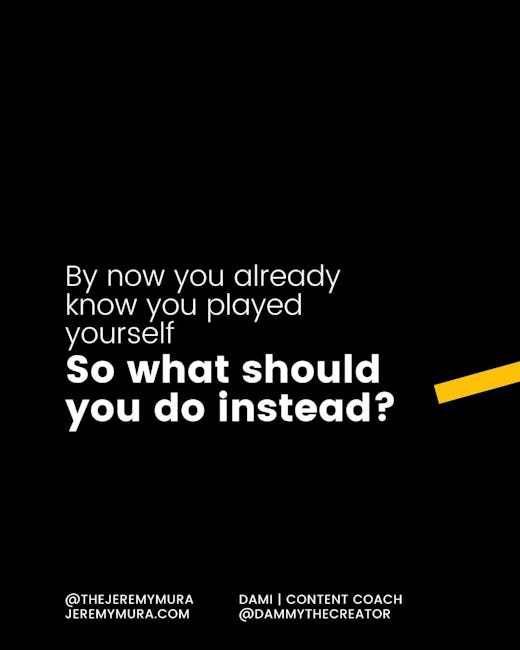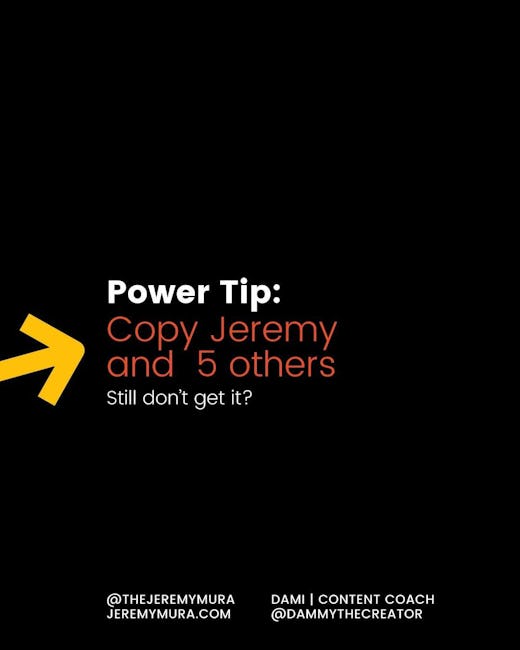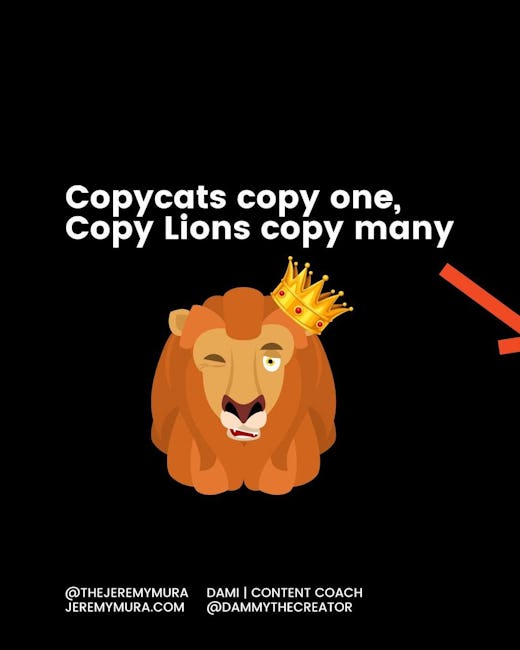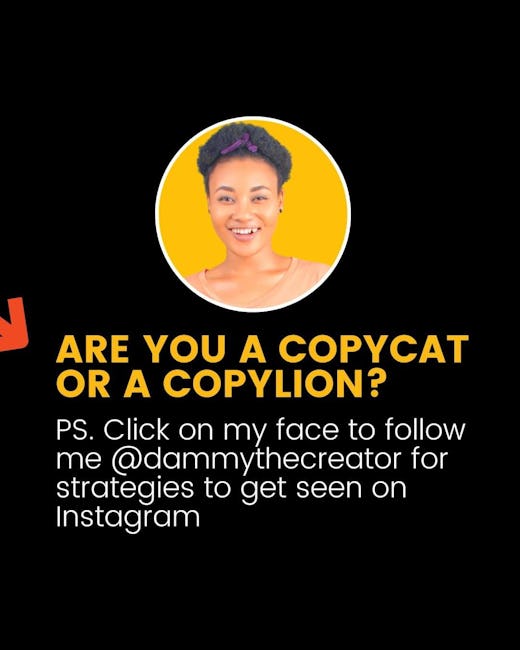 STEAL LIKE A KING
Is this you?
Jeremy is growing so fast, must be his colors, elements & fonts. I need to copy his brand kit
THEN,
I have Jeremy's brand kit now. Fame here I comeee
BUT GUESS WHAT?
Now you look like a low budget Jeremy a.k.a Jeremy lite.
Because every time someone sees your content, it reminds them of Jeremy, they remember that they haven't binge consumed his content today
Add off they go
By now you already know you played yourself
So what should you do instead?
Power tip:
Copy Jeremy and 5 others
Still don't get it?
Copycats copy one,
Copy lions copy many
More booklets by Jeremy Mura
More Design booklets
Your recently viewed booklets
See all booklets