Booklet
Spotify Vs Apple Music Ux Design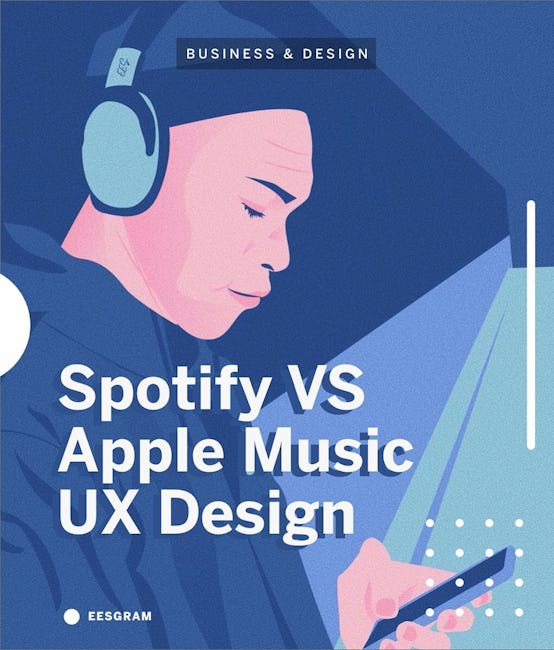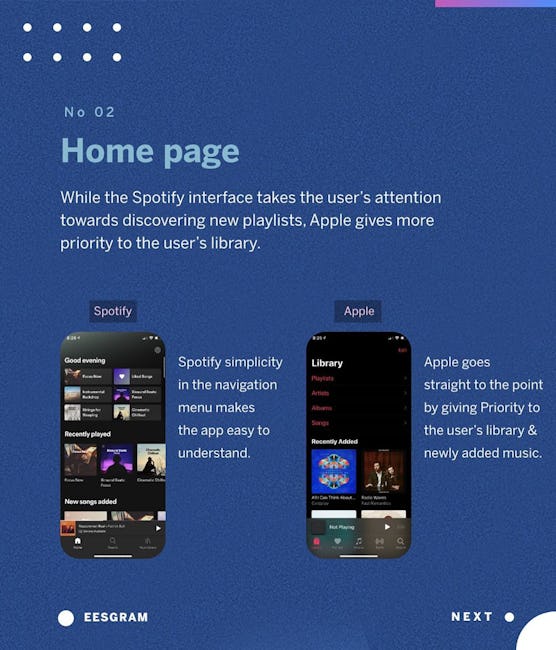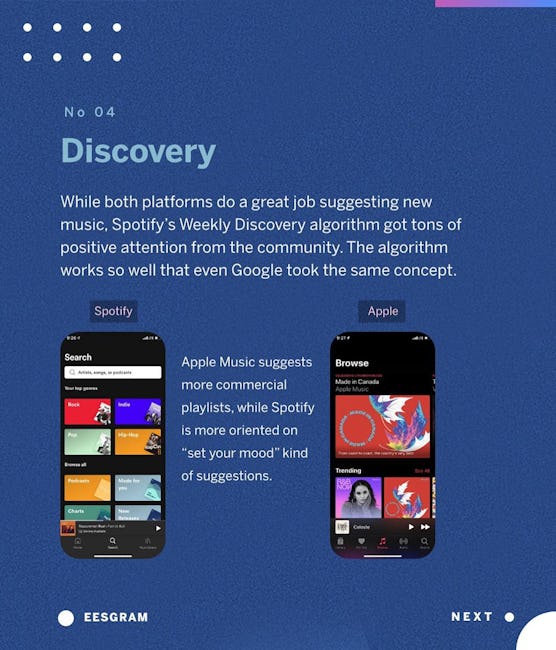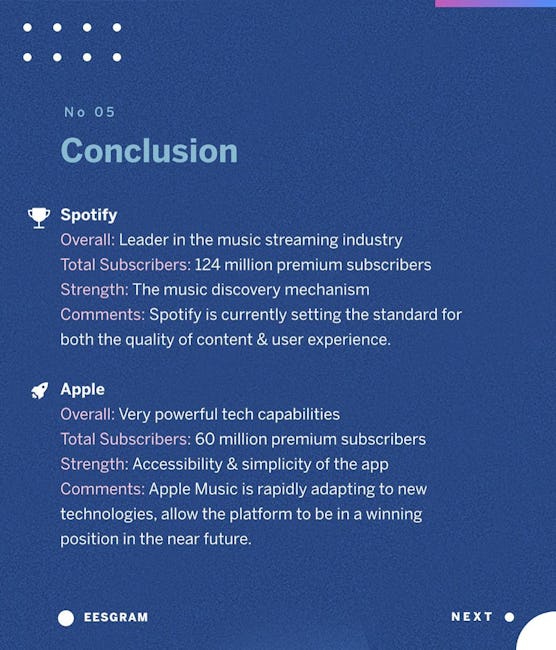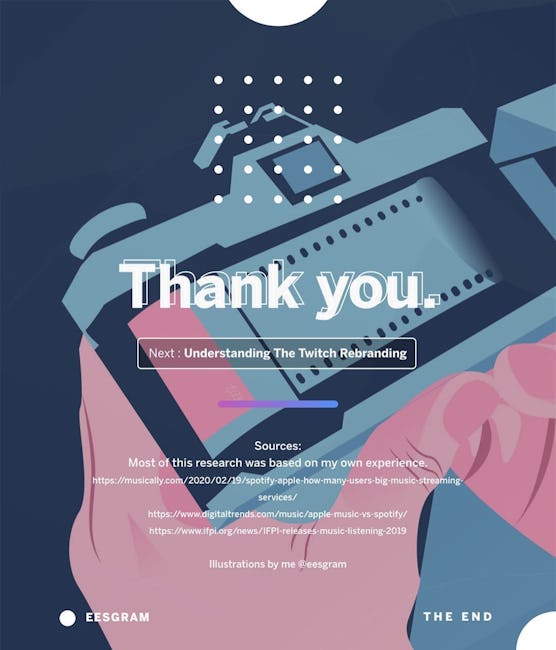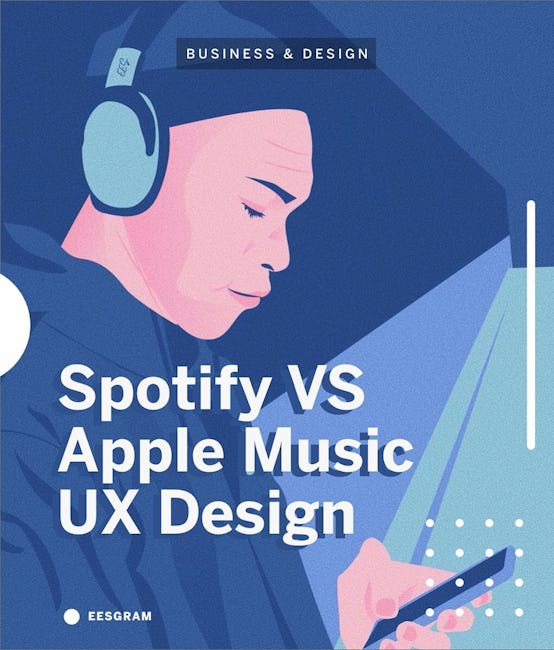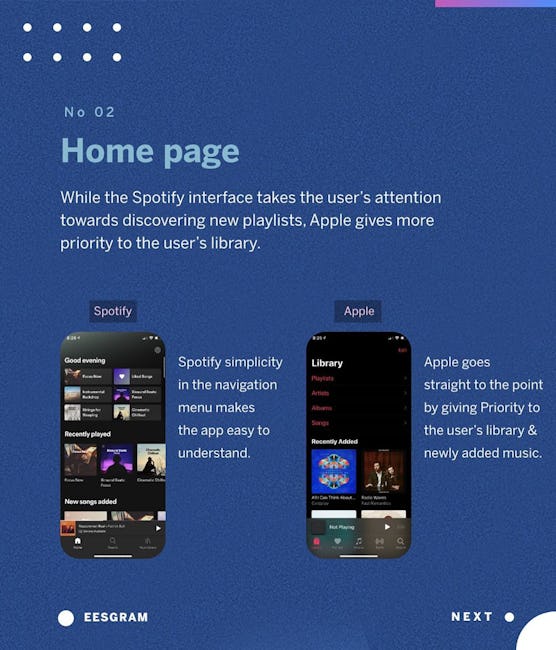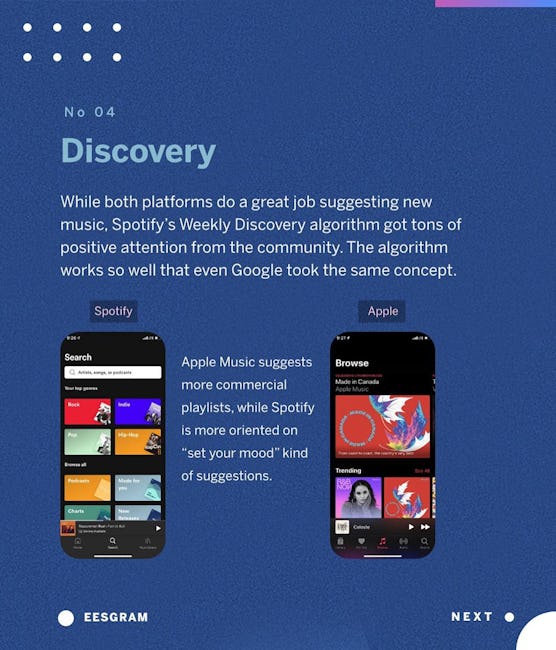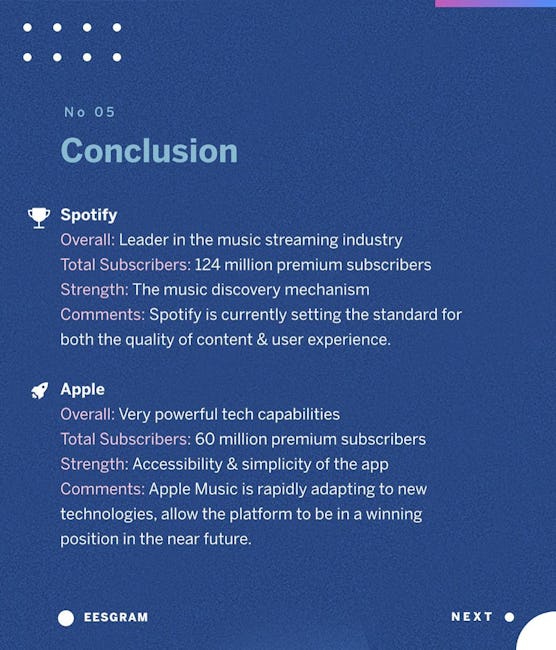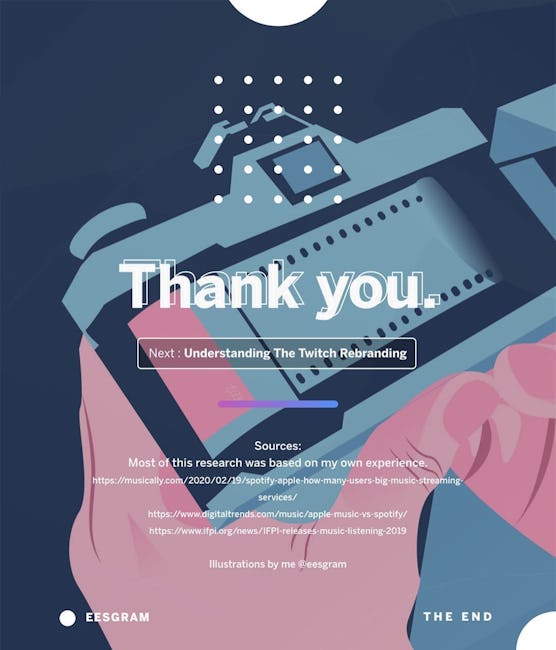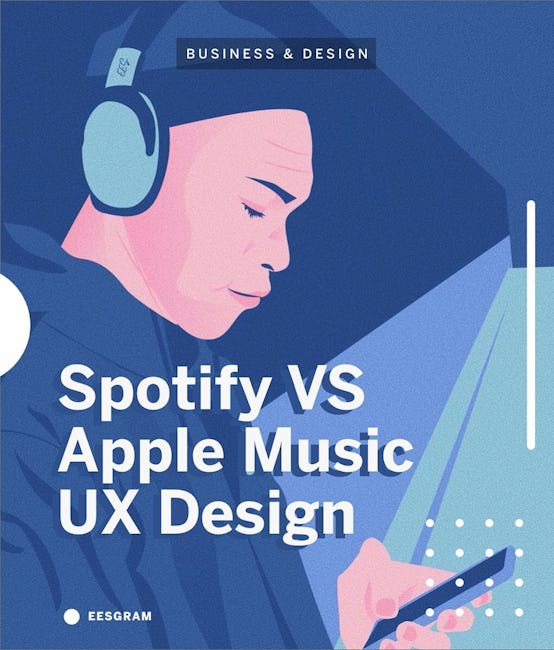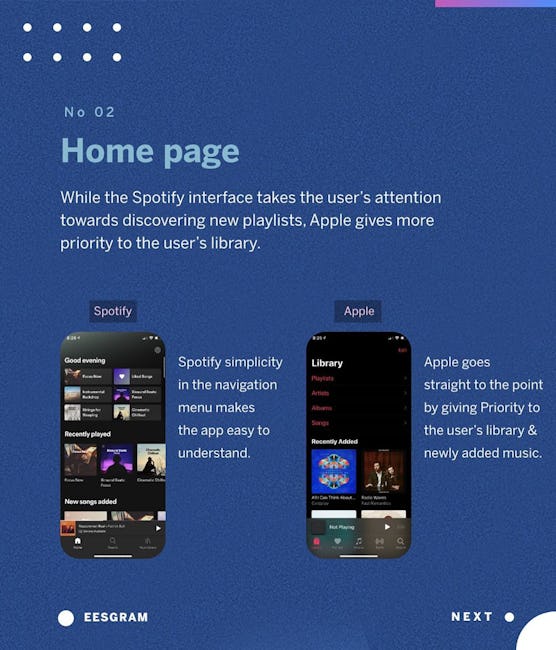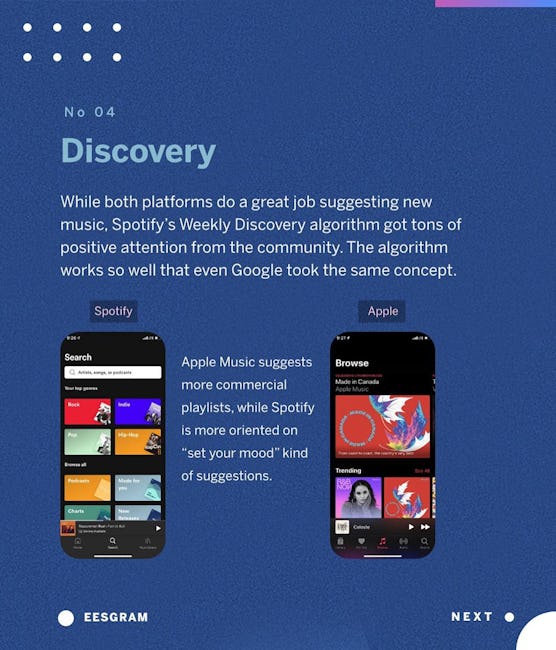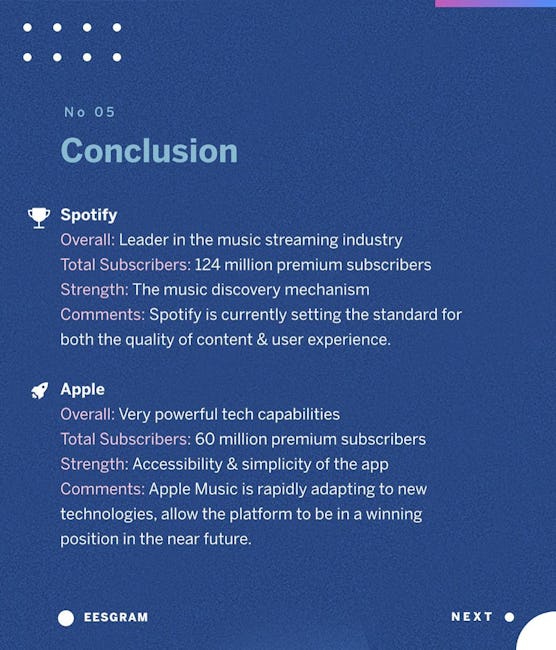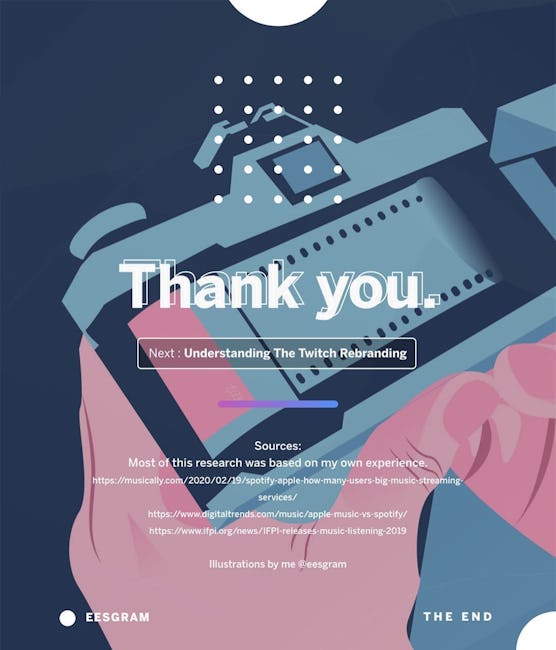 Spotify VS Apple Music UX Design
No 01
Comparison
In 2019. users spent an average of 18 hours weekly listening to music. according to the IFPI. Music streaming apps are now part of our daily life as more & more new users subscribe to these streaming services. Today. we are comparing 2 different streaming apps:
Spotify VS Apple Music
No 02
Home page
While the Spotify interface takes the user's attention towards discovering new playlists, Apple gives more priority to the user's library.
No 03
Player
Apple Music Player provides essential tools to allow more control of the music. However. Spotify removed the volume control since most users use the smartphone buttons instinctively. This gives more space to the art cover
No 04
Discovery
While both platforms do a great job suggesting new music. Spotify's Weekly Discovery algorithm got tons Of positive attention from the community. The algorithm works so well that even Google took the same concept.
No 05
Conclusion
Spotify
Overall: Leader in the music streaming industry Total Subscribers: 124 million premium subscribers Strength: The music discovery mechanism Comments: Spotify is currently setting the standard for both the quality of content & user experience.
Apple
Overall: Very powerful tech capabilities Total Subscribers: 60 million premium subscribers Strength: Accessibility & simplicity of the app Comments: Apple Music is rapidly adapting to new technologies. allow the platform to be in a winning position in the near future.
More booklets by Elias Serrano
More Design booklets
Your recently viewed booklets
See all booklets